Sign in or register for a JobTech account.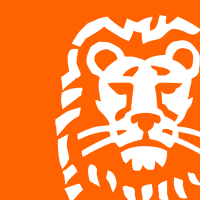 Department overview ING Commodities Food & Agriculture ("CFA") has a long-standing experience in the international financing of commodity flows across the value chain and is recognised today as one of the top global providers of financial services to companies engaged in the sourcing, primary processing, distribution, logistical handling and trading of commodities. We have dedicated teams in origins, destinations and financial centres (Buenos Aires, Sao Paulo, New York, Read more
Geneva, Rotterdam, Amsterdam, Singapore, Hong Kong and Shanghai) to ensure that our customers' interests and requirements are best served with a high level of professionalism combined with efficient execution.Duties and responsibilitiesWe are looking for people to join the KYC Unit of the team to help in ensuring accurate and timely completion of Customer Due Diligence (CDD) applications/renewals, identification of required documentation, sourcing of underlying documents, and maintenance of CDD static data.ResponsibilitiesComplete accurate CDD profiles in a timely manner for bringing profiles up to date for existing customersReview and prepare all CDD documentations for approval in line with relevant policies and procedures. Documents should be presented in a professional manner and include a clear and concise rationale for any decisions made during client's Periodic Review processUpload collated documents onto the Bank's CDD system and storing in local shared drive for checking and review.Assist the business with any queries related to the CDD process to ensure adherence to internal procedures and industry bestpracticesProvide ad-hoc support to other streams of work within the team as may be required. What are the skill and qualification requirements of the role?Must possess a 'hands-on', 'can do' mentality.Good communication and interpersonal skills, strong team player.Fluent in English and Chinese, both verbally and written. Needs to have an excellent understanding of sourcing information from various data sources, and in several cases utilizing financial reports, and audited statements for such purposes. Should have a keen eye for detail and needs to present his/her case accurately.Need more information? For information on ING Wholesale Bank, visit https://www.ingwb.com/ For information on careers, visit https://www.ing.jobs/Global/Careers.htm
Skills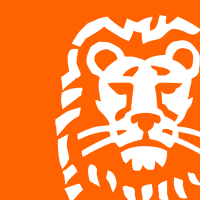 OverviewThe Head of Operational Risk Management, Asia and Singapore has 2LOD oversight on Wholesale Banking (WB) operational risk matters across 13 locations in Asia. The role is based in the Regional Office in Singapore. The incumbent will manage a team of Operational Risk Managers in Singapore and other Asia locations.This role reports hierarchically into CRO, Asia and functionally to Global Head of WB ORM. Key ResponsibilitiesConduct functional oversight Read more
on operational risk matters across 13 locations in Asia. Lead, train and develop a team of Operational Risk Managers. Provide risk advice and conduct risk challenge at Asia senior management level.Influence and raise risk awareness of operational risk matters with key stakeholders. Represent ORM Asia at Asia and Singapore senior management committees.Represent ORM Asia at global risk conferences and ongoing global calls with Global WB ORM, initiatives and discussion forums. Provide risk advice on Sourcing policy requirements from an Asia 2LOD perspective. Ensure SOX second line monitoring requirements for ORM are effectively met within SOX sign off dates. Ensure timely escalation of key issues with respect to non-financial risk profiles of migrations etc exceeding risk appetite. Ensure effective ORM second line monitoring by ORM is executed.Ensure Asia NFRD reporting is done timely, key risks are captured and communicated. Conduct PARP due diligence by ORM.We are looking for (key competencies and qualifications)At least 10 years of experience in a bank or financial services business with risk management experience. Preferably with at least 5 years of experience in Operational Risk Management in a Wholesale or Investment Bank. Experience in leading and managing a team.Past audit experience with big 4 will be favorable. Provide effective risk advice and challenge, proactive, self-starter, independent, analytical.Strong presentation, influencing and collaboration skills with the ability to work with senior management. Strong control mindset, good knowledge of wholesale banking products, services, processes a plus.
Skills