Sign in or register for a JobTech account.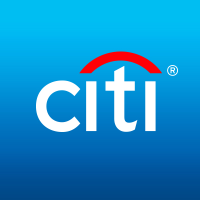 Primary Location: SingaporeEducation: Bachelor's DegreeJob Function: Relationship ManagementSchedule: Full-timeShift: Day JobEmployee Status: RegularTravel Time: Yes, 25 % of the TimeJob ID: 19011788DescriptionCiti Private Bank is the pre-eminent provider of sophisticated wealth management solutions to the major wealthy families globally. As a Private Banker, you will provide access to our cutting-edge products and services for these significant families, leveraging our team-based business model. You will be required to focus Read more
on new business development as well as deepening existing relationships. QualificationsRelevant degree from a recognised university. Minimum 10 years' experience and a proven track record of success in building relationships and developing new client relationships. Strong background in investments, corporate finance, banking or related advisory services. Good product knowledge: Capital markets, risk management, investment management, trust and estate planning would be an advantage.
Skills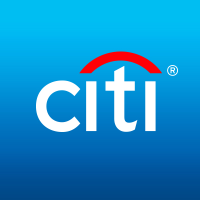 Primary Location: Singapore,Singapore,SingaporeEducation: Bachelor's DegreeJob Function: FinanceSchedule: Full-timeShift: Day JobEmployee Status: RegularTravel Time: NoJob ID: 19004448DescriptionJob DescriptionsConduct day to day dealing activities within approved limits.Daily nostro squaring for all Fcy and SG portfoliosManage liquidity risk within key regulatory and internal ratios and triggers.Review daily risk reports produced by FRSS Manila and ensure all risk exposures and limits are properly reported.Maintain satisfactory control and compliance environment with full adherence Read more
to all laws and regulations and Citigroup polices and procedure.Manage relationships with Business, Finance, and Risk on various transfer pricing related matters.Maintain MCA for both Funding Desk and CSL ALCOQualificationsQualifications & RequirementBachelor's degree Finance, Economics, or related fields.Self-motivated with strong quantitative, analytical and communication skills.Strong written and oral communication . Good interpersonal skills. Good time management and multi-tasking skill.Ability to works effectively under pressure.Work ExperiencePreferably 2-3 years in similar capacity
Skills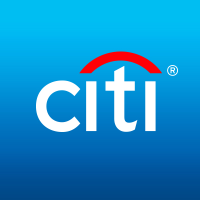 Primary Location: Singapore,Singapore,SingaporeEducation: Bachelor's DegreeJob Function: OperationsSchedule: Full-timeShift: Day JobEmployee Status: RegularTravel Time: NoJob ID: 19010792DescriptionTracking of events managed on daily basisScrubbing events notified by custodiansReporting client on expected deadline dateResponding to client on important emails like client queries etc.End of day controls to be followed Supporting team in the day to day activity Ensure  errors if any are reported to the manager on daily basisService-oriented and client Read more
focused. A team player with strong oral, written and interpersonal communication skills. Willing to work on Singapore public holidaysQualificationsEssential: Degree in Banking / Finance or AccountancyKnowledge/Experience: 0-1 years' experience in the financial industry (Corporate Action knowledge will be preferred).Demonstrating a high level of accuracy and attention to detailSingapore Citizen or PR preferred Excellent oral and written communication skills and interpersonal skills who is able to manage clients' expectations and internal stakeholders' expectations
Skills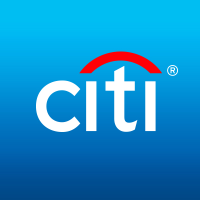 Primary Location: SingaporeEducation: Bachelor's DegreeJob Function: ImplementationSchedule: Full-timeShift: Day JobEmployee Status: RegularTravel Time: Yes, 10 % of the TimeJob ID: 19011761DescriptionPre-Implementation:Support RFP preparation: i.e. custom project plans, self-bios, addressing of API related queriesJoin Sales and Account Management teams for key sales presentations on large pitches and provide input on areas related to digital solution implementation processes, requirements, and timelinesConsult with global peers to gather existing practices of the Read more
clientProvide expert opinion and insight to Sales and Product Managers an best paths of executionAnalyze clients development cycle and methodology, prepare recommendations and highlight how Citi's process will support their aspirationsPrepare Pseudo-code to exemplify how an individual client API solution would function.Work closely with clients to evaluate their development environment and lifecycles Advise on deployment and agility within their chosen programming languageImplementation:Manage the development of end to end TTS API calls between the client systems and the banks end-points.Implement deals with highest level of quality and professionalismEnsure total client satisfaction: Implement client objectives within standard guidelines and timeframes using standard project management templates and toolsDevelop statement of work and project plan for the implementation, and obtain client sign-off on the same. Work closely with the client to keep both current throughout the implementation if any changes to scope or timelinesAttend kick off meeting and client requirement gathering session to understand the technical requirement for successful integrationWork closely with implementation manager on project management and API setupConduct internal and external training for integration solutionXML and JSON Analysis and Testing:Manage the end to end testing with client project teamClient API payloads will consist of JSON and ISO20022 XMLv3 formatsExpectation to AnalyzeCorrect Advise onpayload format during testing cyclesDevelopment of APIs:Work closely with clients using Agile/SCRUM Development. Participate in Sprint Demo/ReviewHighlight efficiency gains in the client-side sprints and overall process improvementsAdvise and support coding requirements in a number of programming languages.Partner with Product Development teams to improve and streamline sample code. Also provide revolving feedback on Client facing platforms to improve the Client Experience and usability.Provide Feedback and justifications to Product Development partners of additional requirements, with an aim to expand the API capabilitiesWork closely with Product Manager to roll-out the new capabilities to the market Work Closely with UX/UI Teams for refining the web portal user experienceDigital Disruption:Familiar with/Active within the Financial Disrupter ecosystemExperience with FinTech paradigms and the Start-up business lifecycleOthers:Comply with all audit, regulatory and compliance directives. Securely and appropriately manage all client related and Citi proprietary informationQualificationsExperience with Programming in Java, .Net/C#, Python, Ruby, JavaScript, PHPExperience Leading API Projects and Agile/SCRUM Methodology/SCRUM MasterKnowledge of ERP(SAP, Oracle) Coding, Coding Practices and Middleware interfaces Expertise as API Subject matter expert with knowledge industry standards such as JSON, ISOXML, ATOM, RESTful Web ServicesAbility to multi-task various API projectsGood client communication skills and ability to work with various functional partners7-10 years of project management or integration experienceMust be a self-starter with initiative and eagerness to learnKnowledge in industrial banking statement format such as MT940, BAI2 is an advantageUnderstanding the various types of connectivity and security protocol, SWIFTNET knowledge is an advantageProficiency in both English & Mandarin is required, due to the geographical coverage of the clients that the incumbent will be responsible for
Skills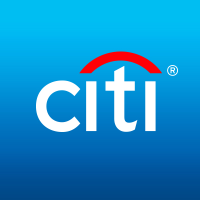 Primary Location: Singapore,Singapore,SingaporeEducation: High School Diploma/GEDJob Function: Operations Customer ServiceSchedule: Full-timeShift: Day JobEmployee Status: TemporaryTravel Time: NoJob ID: 19010543DescriptionPerform day-to-day operational tasks in Account Opening and Account MaintenancePre-review account opening/ maintenance documentation received by Branch, ensure  imely scanning of documents and proper safekeeping of the original documentsPerform investigation and ensure prompt resolution of any issues to deliver for our clients and provide a positive client experienceEnsure awareness and Read more
full compliance of Account Services Unit process and proceduresSupport and cultivate a "Service Excellence" culture among the team membersPartner effectively with internal stakeholders to facilitate an open and direct communication of issues and queriesWilling to embark on continuous on the job training QualificationsDiploma with a minimum of 2 years relevant working experienceExcellent prioritization focus on workload and meet tight deadlinesAbility to resolve and escalate relevant issuesExcellent problem solving and analytical skillsTeam player with strong interpersonal skillsProficiency in Microsoft Office applications
Skills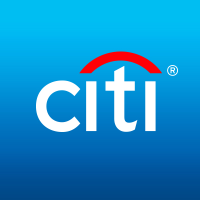 Primary Location: Singapore,Singapore,SingaporeEducation: Bachelor's DegreeJob Function: Commercial and Business SalesSchedule: Full-timeShift: Day JobEmployee Status: RegularTravel Time: NoJob ID: 19008763DescriptionImplementation of regional and global projects, campaigns and initiatives that push the envelope on Client Centricity, Innovation, Digitalization, and drive business goalsLead efforts to digitalize credit onboarding journeys, and explore external lending solutions and fintech partnership Challenge, streamline, and improve workflows and touch points that belie the client experience, from Read more
prospecting, through onboarding, and beyondLeverage data science & AI techniques to identify new business opportunities, improve service models, and improve client engagement. Perform competitor analysis on digital strategies and products & services Explore, engage and build partnerships with Fintechs and other leaders in the digital space to explore collaboration, creation, or integration of new-age innovative ideasDevelop and maintain relationships with key internal stakeholders to identify emerging needs and business challengesQualificationsQualifications and requirementsForward compatibility attributes: adaptable, bold, curious, collaborative, determined and empathetic Passion for innovation and client experience Ability to collaborate effectively across diverse groups, functions and organizational levelsSelf-starter with the ability to define goals and strategies with minimal management oversightThinks strategically, but stays on top of tactical execution and ensures quality results Possess a proactive and positive attitudeCreative problem solver comfortable working in rapidly evolving landscape and projects with a high level of uncertainty.Technologically strong and business savvyExcellent written, verbal communication and presentation skillsCandidates should be: Minimum of 5 years of innovation and product development experience, commercial banking knowledge preferredA Bachelor's and/or Master's degree, preferably in computer science, engineering or economicsIndependent, self-motivated with a natural inclination to intrapreurshipFamiliar with project management, product management, or stakeholder managementArticulate, team-focused individuals comfortable interacting with senior management within the organization and clients alikeAble to multi-task and work independently while being a team player in a dynamic and fast-paced environmentAnalytical, creative with a keen eye for detail and able to think out of the boxCandidates with prior experience in a client-facing position and/or a track record of sound client engagement will have an advantage when applying
Skills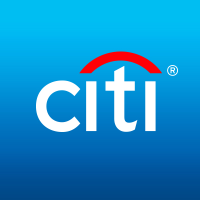 Primary Location: Singapore,Singapore,SingaporeEducation: Bachelor's DegreeJob Function: Bus Strategy, Planning & AdminSchedule: Full-timeShift: Day JobEmployee Status: RegularTravel Time: NoJob ID: 19011198DescriptionResponsible for the delivery of BAU S&D metrics, reporting & project milestone tracking Support ad hoc projects/assignment to support S&D department in achieving collective goal Ownership of weekly country review reports productionOwnership of data accuracy and robustness in S&D dashboardPro-active coordination & monitoring of product campaigns / lead management Read more
execution & conversionTracking & communications of S&D milestones & KPI'sCo-ordinate S&D communications & regional updates with respective sales teamsQualificationsMinimum Bachelor's/Master's degree in Business Administration, Economics, Finance or equivalent disciplinesStrong analytical and problem solving skillsTeam player & has strong  stakeholder management skills (communication, influence and negotiation)Can work well under pressure with the ability to prioritize work & multi-taskingExperienced in working with cross-functional teams across multiple geographiesComfortable operating in a large, multicultural and dynamic organization that is geographically dispersed
Skills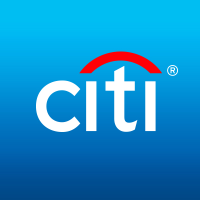 Primary Location: SingaporeEducation: Bachelor's DegreeJob Function: Institutional SalesSchedule: Full-timeShift: Day JobEmployee Status: RegularTravel Time: NoJob ID: 19011528DescriptionBackground:Citi Treasury and Trade Services (TTS) offers a broad range of cash management and trade services.  Our global platform is unique in the industry for its reach, interoperability and flexibility. It provides clients with timely, accurate information and dynamic, web-based tools to effectively manage their securities portfolios, financial positions, working capital and Read more
supply chain around the world.  Combined with a worldwide network of dedicated and experienced transaction services professionals, TTS is well-suited to serve clients anywhere they do business.Position Summary and Objective:The FI Sales team handles both local and multinational clients with the most complex requirements across Asia Pacific, as well as key local and regional client and prospect deals.  FI Sales is responsible for the execution of TTS sales strategy in Singapore, leading the origination and direct management of major deals with both prospective and existing customers.The key objectives include:Increase penetration of the Bank's TTS clients within the existing client base Acquiring new clients for the Bank Achieve managed client wins goals by portfolioIdentify opportunities with existing and prospect clients in the NBFI segment in Singapore, specifically targeting focus segments such as Broker Dealers, Asset Managers, Payment Intermediaries, FinTechs.The job reports to the ASEAN FI Sales Head.Key Responsibilities:Execute NBFI sales strategy for the region in conjunction with global and country partnersPortfolio Management and Optimization – Develop deep relationships with key global and regional clients.  Retain clients and grow volumes/values.  Identify cross sell opportunities with clients. Market Management – Understand and drive the NBFI segment with internal and external stakeholders.  Leverage existing work streams in eco-systems, digitization, automation, etc to showcase Citi's leadership in this area.Ownership and Leadership – Act as a steward of the business and strongly influence its strategy and market leadership as a key business member of the regional and global sales team. Be the TTS senior client champion on all major transactions to drive wins, revenue realization and wallet penetration.Lead complex cash management deals end-to-end including RFP responses and client pitches, recommending innovative cash management solutions.Review account plans to identify sales opportunities and support origination of cash management opportunities through development of thought leadership materialDevelop target list of underpenetrated names to actively focus on with a "Hunting License" for growing new business though unsolicited bids.Meet all Sales Management goals tied to pipeline management (CRM), Deal Review and Implementation Project Kick-OffsManage and partner with Banking, as appropriate, on all relevant aspects of Client Credit Risk (including credit appetite/credit commitment/returns)Development Value:Opportunity to develop client relationship skills and attributes within Asia Pacific and GloballyWorking closely with Citi TTS product teams to develop new solutions applicable to the segment.  Become an industry expert in all areas of International Cash Management techniques and solutions for the NBFI sector Build network within TTS across Sales, Product, Geography, Implementation Client Operations, Legal, and further extend across GSG and BankingDevelop cross-sales skills for the wider TTS Product set i.e. T and E and Trade ServicesQualificationsKnowledge/Experience:In-depth knowledge of products, industry and target clientsStrong marketing and selling skills & customer service orientationExperience in a large, multi-national financial services firm and matrix organizational structure preferredSkills:Proven sales track record and demonstrated people management successAble to design innovative client sales growth plans and executeRecognized for her / his execution skills and known within the NBFI market externallyExcellent interpersonal skills to deal internally and externally with clientsAbility to manage in a global matrix environmentQualifications:Proven track record in the Non-Bank FI segment in Singapore with regional experience a plus.Understanding of TTS business and how to apply those principles to the NBFI segment.Familiarity with market dynamics and eco-system of NBFI segment.Understanding for Custodian and Custody services business.Exceptional candidates who do not meet these criteria may be considered for the role provided they have the necessary skills and experience.Citi is an Equal Opportunities Employer.
Skills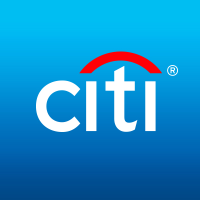 Primary Location: SingaporeEducation: Bachelor's DegreeJob Function: Product ManagementSchedule: Full-timeShift: Day JobEmployee Status: RegularTravel Time: NoJob ID: 19011276DescriptionCiti, the leading global financial services company, provides consumers, corporations, governments and institutions with a broad range of financial products and services. Additional information may be found at www.citigroup.com.JOB BACKGROUND / BUSINESS CONTEXTThis role is based at Singapore and is responsible for originating, structuring and executing structured Commodity Trade Finance (CTF) transactions, Read more
as well as for growing traditional flow trade transactions with Citi's clients primarily in the energy, metals and agri-commodities space across Asia.  CTF is one of the fastest growing verticals within Citi's Global Trade business.  This role reports to the CTF Head for Asia.DESCRIPTION / KEY RESPONSIBILITIESProactively manage trade relationships within the CTF portfolio of existing and agreed target clients for traditional flow trade products and structured CTF products (pre-payment / pre-export financing, borrowing base financing, transactionally secured financing etc.) for the Asia region.Manage the entire end-to-end process from identifying opportunities, structuring, trade deal approval, documentation and execution of structured transactions working closely with key stakeholders i.e. clients, coverage, product, risk, legal, compliance, operations etc.Continuous engagements with internal stakeholders including operation, middle office, trade product partners, markets etc to improve client experience and identify product gaps or assist in development of new products and in implementing appropriate solutions that meet clients requirements. Act as client/Coverage/network point of contact as the subject matter expert for commodities trade financing with the ability to discuss technical and operational aspects of the transactions.Contribute to economic profit and housekeeping of CTF pillar with goals for revenues, assets and in maintaining up to date transaction and product approvals. QualificationsKnowledge/Experience:The individual will have in-depth knowledge of both structured CTF products as well as traditional flow trade products for commodities clients.5 –7 years prior experience in dealing with commodities clients, and in originating, structuring and executing structured CTF transactions, preferably in Asia.Seasoned and mature individual with ability to interface and engage internal and external constituents including clients, legal, risk and other relevant stakeholders.Successful track record of partnering across boundaries – businesses, products, functions and geographiesAbility to work in a structured, time sensitive and demanding environment with attention to detailsStrong knowledge of the Citi network and capabilities, with a good understanding of Citi risk and trade policies preferred.
Skills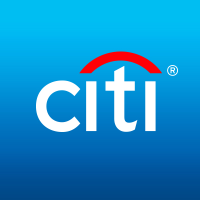 Primary Location: Singapore,Singapore,SingaporeEducation: Bachelor's DegreeJob Function: Commercial and Business SalesSchedule: Full-timeShift: Day JobEmployee Status: RegularTravel Time: Yes, 10 % of the TimeJob ID: 19007990DescriptionWe're looking for a Relationship Manager to join our world-class teamOur Relationship Managers ensure that our clients have a remarkable experience with unparalleled service day after day. They're the face, voice and protector of our Citi Commercial Bank (CCB) business, rallying our teams to build Read more
successful relationships. At the same time, they act as the sponsor who makes sure these relationships are sound, credit-qualified and meet our high standards.Be a part of the work we do to enable progress around the globeAt Citi, we have a drive to help clients move from ambition to achievement that's been in our DNA for over 200 years. Our company has been one of the foundational components of today's modern financial infrastructure—this gives us a level of unmatched expertise in tackling the world's most complex challenges and connecting across capabilities to enable lasting progress for our clients.We attract and nurture local talent from all over the world, ensuring our people are both deeply attuned to regional needs but also bring a global mindset to help clients, communities and nations move forward. Our culture is fueled by men and women with the passion to push beyond borders and boundaries, and the wisdom and courage to do what's right. Citi's Commercial Bank embodies our unique purpose as the global bank of choice for trade-oriented, mid-sized companies who see us as trusted thought partners that bring simplicity in an increasingly complex world, client-centric solutions for long-term growth and pave the way for them to reach across borders and achieve their global vision.Successful Relationship Managers should embody the Citi Progress Maker DNA Markers:Optimistic: The belief that tomorrow can be even better, the ability to see how. For CCB, that means a partner who provides creative client solutions and acts with integrityDriven: Passionate self-starters, taking responsibility for their progress and the tough choices it may require. For CCB, that means a driver who advances the business and challenges the status quoResilient: The determination and confidence in self to forge onward and reimagine failure along the way. For CCB, that means a negotiator who closes sound deals while deepening existing relationshipsFuture focus: Curious to discover and embrace what's next. For CCB, that means an owner who is accountable for both long- and short-term outcomesWorldly outlook: Eager for exposure to ideas, experiences and opportunities beyond their borders. For CCB, that means an explorer who thrives on new experiences and embraces challenges.Generosity of spirit: Want to help more than just themselves. For CCB, that means a unifier who builds trust by understanding different perspectivesQualificationsOn a daily basis, a Relationship Manager will be responsible for the following:Actively calling on clients to deepen relationships and proactively owning, responding to and anticipating any future needs, challenges or risksEnsuring that all activities are carried out to the highest ethical standardWorking with product specialists and subject matter experts across the bank to structure customized solutions that meet clients' unique needsBeing future-focused in thinking and planning ahead for ways Citi can differentiate itself from competitorsLeveraging the expertise and capabilities of other Citi businesses to better achieve mutual business goals togetherKeeping connected with influencers, industry associations, thought leaders and senior business contacts to expand their industry knowledge and deepen CCB's relationship with these partnersGenerously devoting time to mentoring and developing junior talent on how to provide sound solutions for clientsStructuring deals that balance risk and reward, so teams' incentives align with acting in the clients' interestsDriving innovation on the solutions we provide clients and further developing our business where necessary and appropriateA successful Relationship Manager has these skills:A deep understanding of their role as a key builder and protector of the strong CCB culture that enables our teams to deliver remarkable experiences to clientsA high-level of expertise on credit products and process as well as a track record of providing sound credit judgment and compelling proposals to secure buy-inAn optimistic and proactive approach to finding new opportunities for clients, looking beyond immediate business silos and geographic bordersStrong financial and analytic skills, and the resilience to quickly adapt priorities based on the latest data insightsAbility to embrace new technology and understand the role digital plays in the experience we deliver for our clientsTypically, someone in this role has the following experience:Minimum 7 years of business experience with a focus in financial servicesExperience in TMT, TTS or ecommerce space is preferredExcellent communication skillsStrong motivation skills to drive and manage a sales teamHave a strong understanding of commercial banking and productsProven ability to deliver results through others and strong influencing skillsDegree holder in Business/MBA is a plus
Skills