 Proficient in Basic IT Software eg. Microsoft Office Able to communicate well in English & Mandarin Basic knowledge of marine terminology and the industry Able to work 5.5 days each week Read more Proficient in Basic IT Software eg. Microsoft Office Minimum Qualification of an 'O' Levels Certificate Trained in HR System and Management Minimum 2 years of experience in a HR/Admin position Able to speak and write proficiently in English and Mandarin Read more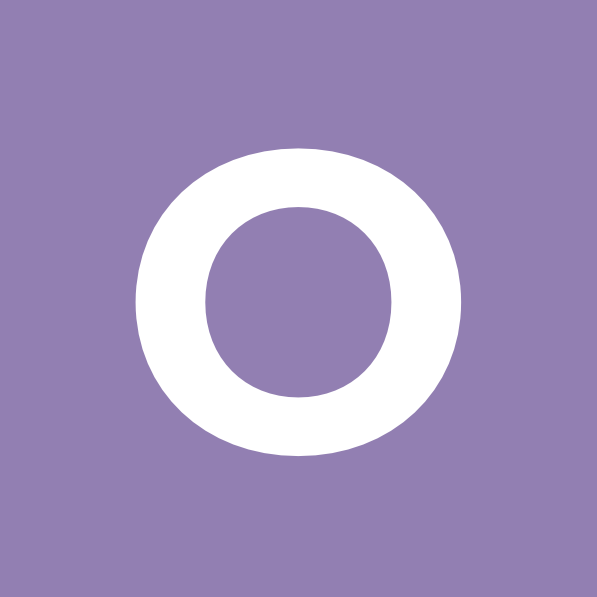 Job ResponsibilitiesSupport office staff in general administrative work and day-to-day operational matters.Perform Data Entry processes and housekeep its database.Act as a receptionist.Assist in other ad-hoc duties, as and when assigned by supervisor(s) from time to time.Job RequirementsApplicant should possess minimum GCE "N" Level or equivalent.Applicant with previous admin / data entry experience would be an added advantage, though fresh school leavers will also be considered.Proficient with Microsoft Office Read more
– Word, PowerPoint, PowerPoint, Excel, Outlook.Good communication and interpersonal skill.Able to commit for at least 3 months work assignment and possible extension or convert to permanent staff role.Suitable applicant who can start work immediately would be given priority.Working DetailsWorking Location: Near Tanjong Pagar MRT (3 minutes walk to office location)Working Day: Monday – FridayWorking Hours: 8.30am-5.30pmMonthly Salary: SGD 1,600.00 – SGD 2,000.00Job Type: ContractSalary: $1,600.00 to $2,000.00 /month
Responsibilities: Perform hands-on fault diagnosis, trouble shooting and maintenance of marine system/component in workshops and on-board vessels Work or lead a team of marine technicians in fault diagnosis and troubleshooting of system defects when needed Raise Purchase Order for spares required for work Create documents to subcontract out jobs Liaise with customers on operational and vessel performance machinery trial matters Enforce safety and quality practices Perform problem solving and recommend appropriate corrective solutions to customers Manage Read more
and develop relationship with inspectors and crew Requirements: Diploma in Mechanical/Marine Engineering Must be willing to perform hands on work in mechanical repairs, installations and removals Able to communicate effectively with clients and colleagues Able to read schematic and engineering drawings Physically fit to work under outdoor conditions Only Singapore Citizens need apply Other Information: Location: Changi Transport provided at or nearby: Jalan Bahar, Pioneer MRT, Boon Lay MRT, Lakeside MRT, Jurong West & East, Jalan Bukit Merah, Choa Chu Kang MRT, Bukit Panjang Plaza, Woodlands, Sembawang MRT, Yishun MRT, Bishan MRT, Ang Mo Kio MRT, Hougang Ave 8, Sengkang Square, Punggol Central, Pasir Ris MRT, Tampines MRT, Tanah Merah MRT 5 days work week Working Hours: 7.45am-5pm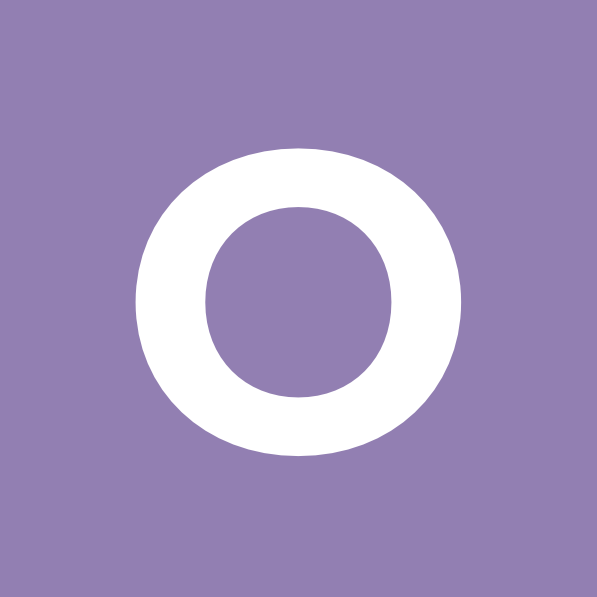 Main Functions / Tasks: Responsible for providing administrative support to sales team in Singapore and KoreaSupport sales department in ensuring that the projects are being executed correctly and on a timely mannerMaterial costingSecondary / Support Duties: Assist in preparing Supply only quotationsCoordinate artworks/layouts (according to technical specification) and Follow up artwork approvalsTrack the status of on-going projects in terms of individual products / line list on orderAct as Read more
liaison between operations and sales team. Coordinate weekly meetingsOrganize and prepare sales samples, collateral and promotional materialsReview all incoming purchase orders and contract (then send it to sales for final review)Review RFQ and tender bids and assists in preparation of technical and commercial proposalsAssist to coordinate and notify clients of order deliveriesMaintain reference list of customer (monthly)Track Monthly Billing, Backlog, ForecastsPrepare Excel spreadsheet (order line list) for production team upon receipt of order (supply order)Perform order entries in GP Dynamics and maintains the project schedule in MS Access databasePreparation and compilation of Monthly Sales ForecastSupport for PTO's for pipe marking and signage projectsKeeps vendor registration, renewal and other sales and project related requirementsOccasionally may be request to drive to yards for delivery, dropping off, picking up materials.Encode text and details for translation sometimesAny other jobs assigned from time to timeRequirements: Minimum GCE "O" Level and above or with relevant experienceMinimum 5 years of working experience in which 3 years in a sales environment.Excellent communication, highly energetic and strong engagement skills.Able to work independently and adapt to a dynamic working environment.Able to handle work pressure and work after hours when necessary.Working Details: Employment Type : Full TimeMin. Years of Experience : 03 years of sales-related experience.Working Location : WestWorking Days : 05Working Hours : Monday – Thursday, 7.30am to 5.30pm / Friday, 7.30am to 4.30pmNumber of Vacancies : 01Gross Monthly Salary : Between SGD 3,000.00 - 3,500.00Job Type: Full-timeSalary: $3,000.00 to $3,500.00 /month
Roles & Responsibilities Assist in monthly closing of AP/ AR Raise tax invoice and credit notes Monitor and follow up on long overdue debts with relevant parties Assist to enter receipt into system Prepare Aging Report Gebiz Billing Over time calculation In charge of petty cash Any other ad-hoc administrative work Requirements GCE 'O'/ 'A' levels/ NITEC/ Higher NITEC/ LCCI with minimum 1 year relevant working experience Diploma holder in accountancy/ CAT without experience are also welcome to apply Must be Read more
computer literate and proficient in MS Office and have hands-on experience with accounting software Responsible, meticulous, independent & possess positive attitude Interested applicants are invited to write in or email with detailed resume, stating current and expected salaries to: PAMARINE PRIVATE LIMITED 22 Tuas West Road Singapore 638380 Email: career@pamarine.com.sg We regret that only short-listed candidates will be notified. Job ResponsibilityExpand customer baseConduct outbound telephone sales calls to potential clients and generate new sales leadSchedule meetings between clients and technical teamManage company's relationship with clientsHandle and process incoming sales inquiryResponsible for establishing and growing strategic customer relations from all over the world.RequirementsCandidate must possess at least Diploma/Advanced/Higher/Graduate Diploma in any field.At least 1 Year(s) of working experience in sales/BD/MarketingCustomer oriented and results drivenStrong interpersonal communication skillsWilling to Read more
go the extra mile to reach out to potential customersHighly motivated and passionate individualAbility to design business content will be a bonus.Job Types: Full-time, PermanentEducation:High school or equivalent REQUIREMENTS At least Diploma in Marine/Mechanical Engineering Minimum 3-5 years' experience in ship repairing Expected to co-ordinate and lead project team Capable of liaising with customers & manage projects To provide technical assistance in all aspects of work Must be able to work independently & irregular hours Read more
Good command of spoken & written English Able to commence work immediately JOB DESCRIPTIONS Responsible for Company's call for duty and not limited to the followings: To represent company in liaising with customers To work out costs and put up quotation for job-tenders To write "good work done list/worksheet" To do billing In charge of logistic matters e.g. transportation, meals and accommodation at offshore site repairs, etc To enquire and purchase spare parts etc. if necessary To plan, put up job-schedule and follow up on job progress To co-ordinate jobs between all parties involved To be cost conscious at all times To ensure that worksite is safe for working at all times To enable high quality work is produced within company's ability, quality control e.g. checking on inspection records, provide decisions and final compilation for submission To achieve customer satisfaction within reasonable limits at all times To provide technical assistance in all aspects of the work Attendance to trial WORKING HOURS: Mon - Thurs: 0800 hrs - 1800 hrs Fri: 0800 hrs - 1700 hrs Interested applicants, please email your detailed resume with expected salary. Only short-listed candidates will be notified by email.
Reporting to the HOD of Business Excellence, the incumbent will be responsible for performing Quality Management Systems (QMS) document control and management, coordinating all activities related to document control procedure and maintains the validity of the controlled documents for audit and internal requirements. Read more ResponsibilitiesManage full spectrum of HR dutiesResponsible for ensuring the smooth running of day-to-day HR operations activitiesMaintain accurate HR database and up-to-date employee recordsAssist Department Managers / Group Managers in Human Resources planningManage recruitment and selection process (eg. advertisement placement, arranging of interviews, etc)Participate in Recruitment and SelectionHandle monthly Payroll processingInvolve in employee related mattersAssist in administration of annual performance appraisals, prepare appointment letter, staff orientation, payroll & etcUpdate Read more
in-house HR System (HR Workflow and HR Personnec)Conduct Orientation and InductionPromote safety and security in organizationSubmit NS claim, CPF, IR21, IR8AFamiliar with work pass application (new pass, renewal & termination)Handle all clearance for new hired, resignation & terminationAdminister the issuance of Staff and Access PassUpdate monthly Organisation Chart and email to ManagementParticipate in organising company staff activitiesBack up / take over the HR & Admin Officer's role when necessary: -Handling of phone callsDisseminating of incoming mails and franking of outgoing mailsMaintain security by following procedures, monitoring logbook and issuing visitor passesCreating Wi-Fi access to visitors as and when requiredMaking hotel reservation for our visitors from overseas KM officePurchase / Refill Pantry items and stationeryCoordinate meetings and organise catering when requiredAssist in preparation of Telco arrangementMonthly Teleco report for Finance DepartmentNew lines for new employeesAssist in event coordinationUndertake ad-hoc project/duties from time-to-timeRequirementDiploma or Degree holdersHR Academic qualification preferred3-5 years of hands-on experience in wide spectrum of HR dutiesStrong experience in Recruitment preferredExperience in data analytical studiesHands-on Payroll experience in Timesoft Payroll Software an advantageExpatriates management experience will be an added advantageWorking experience in MNC environmentUnderstanding of Singapore labour laws and regulationsMicrosoft office (Excel, Words, PowerPoint) (with VISO will be an advantaged)Exposure to full payroll processingComputer literate (especially in Microsoft Offices) with good command of English & MandarinPeople-oriented team player with good interpersonal and communication skillsPositive thinker and pro-activeOpen to constructive feedbackAble to carry out tasks under competitive environment or within short noticeMulti-tasking, resourceful and proactive with sense of urgencyJob Type: Contract