Sign in or register for a JobTech account.
Roles & ResponsibilitiesProfessional handling of in-coming and out-going calls, faxes, enquiries and forwarding of calls.Arrangement for the host and visitors.Update and maintains the visitor list into the system to ensure accuracy.Issuance of visitors' passes.Assist in keeping the meeting room and reception area clean and tidy.Coordinate in meeting room bookings and interview arrangements.Arrange catering for meeting as needed (if required).Co-ordinate official documents.Record all details of outgoing mails.Assist in transportation Read more
arrangement.Record all the parcel transaction and arrange for pick up.Manage and distribute local courier and airborne packages, including local and overseas postage mail.Report Facility Manager regarding to the function problem of the system or building.Manage stationery stock.Manage the vending machine and handle technical problems.Cheque Receipt Process with Finance and Controlling Personnel.Assist in ad-hoc matters when necessary.RequirementsNo experience required but related customer service experience will be an advantage.Ability to work on own initiative and to think clearly and logically at all times.Able to work independently and good communication skills.Customer services oriented with a positive attitude.Candidate possess at least A Level/ Diploma holders, entry level candidates are welcome.Meticulous and systematic with administrative procedures.Ability to undertake multiple tasks and priorities accordingly.Presentable appearance and clear speech.Preferably can start immediately
Skills
Job Description: - Working under general supervision, assembles instrument components and sub-components, electro-mechanical and hydraulic well logging assemblies and sub-assemblies, or electronic hybrid circuits.- May read and interpret detailed schematics, engineering drawings, wiring schematics, etc.- Duties may include utilizing high or low temperature soldering processes, fitting/mounting, alignment, adjusting, and operational testing.- Skills typically acquired through 3 years of related assembly experience.Job Type: Full-timeExperience:Electrical Assembly: 3 years (Required)
Skills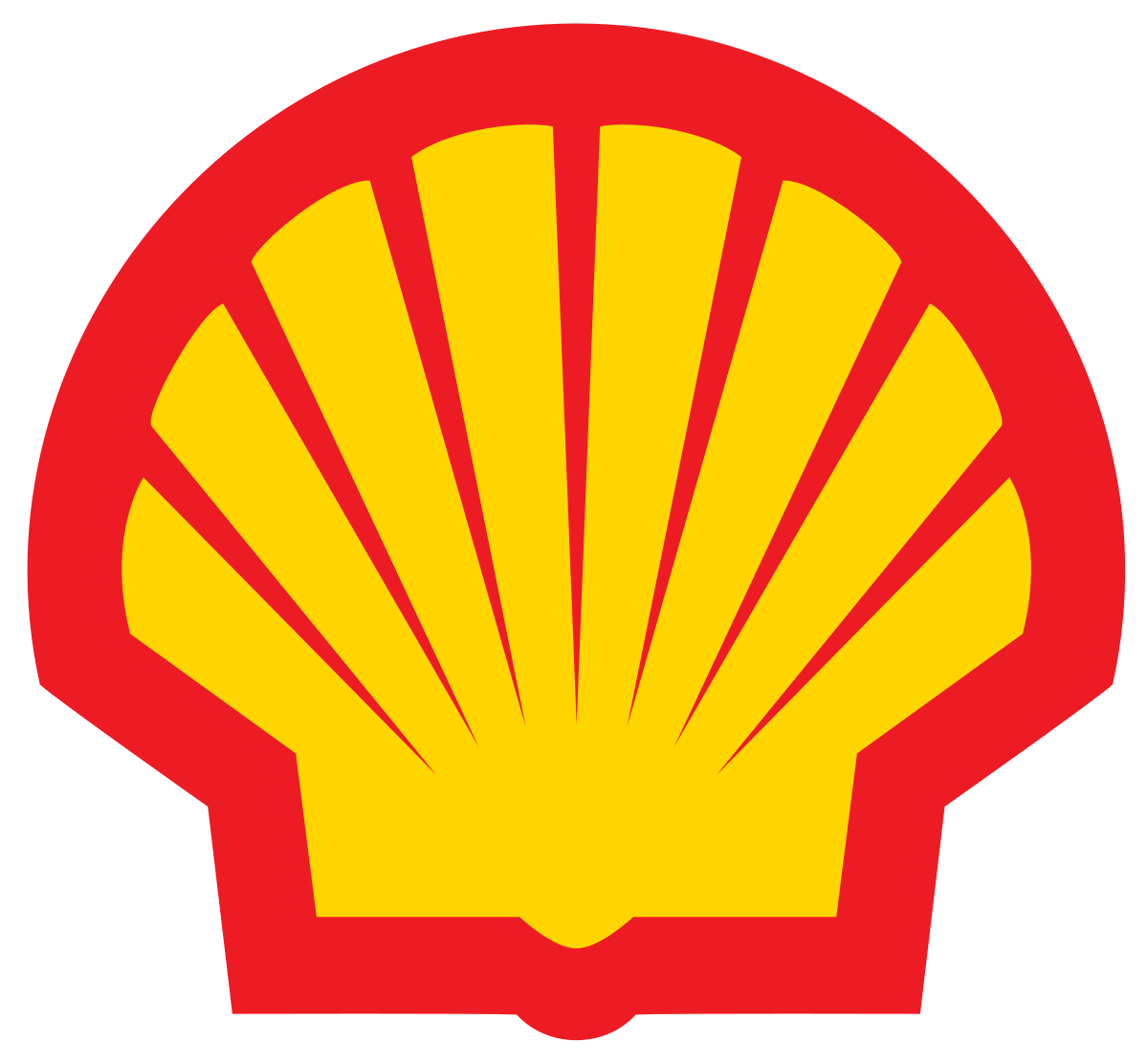 Job DescriptionThe purpose of this role is to provide the Global Commercial business with a CP professional to deliver best in class procurement strategies and techniques to deliver significant cost savings whilst delivering outstanding customer service to stakeholders, with the focus on big 5, Tier 2 Additives portfolio in SEA region. Reporting to the Procurement Manager Lead, COGS, this high profile and highly-visible role will be key to Read more
the delivery of Global Commercial targets in the region.We are seeking an exceptional individual, preferably located in Singapore, to take up this key role within Contracting & Procurement, who will act as a regional Procurement Manager for the Additives Category. The individual would be optimizing the end-to-end leverage in the Additives category. The successful candidate will be expected to develop, win internal support, and then implement a strategic plan and accompanying value creation plan for Additives spend.This role will deliver value improvement for the business to meet CP and stakeholder targets, meet OTIF objectives whilst following global RtP processes. The individual will ensure full compliance of governance and controls procedures. Maximum savings would be delivered through implementing 20/40/40 approach from Demand Management and Specification opportunitiesIn addition to the commercial responsibilities, the role is responsible for ensuring value creation via Contract Management.Interfaces will include: Operation & LOBP Managers, Global Category Managers, Supply Chain Leaders, Regional Planning, GPM, PIM, Quality Assurance, and Finance. All value improvement initiatives must be intricately aligned with the various GC organizations ensuring an improved total cost of ownership and seamless implementation from the standpoint of our customers.Accountabilities :1) Deliver value improvements to Commercial Organization by developing and implementing Regional/Local CP strategies utilizing Price, Demand Management, Specification and Contract Management principles.2) Support Procurement Manager Lead and Global Category Managers in implementing relevant Global Category Strategy within SEA region and maintaining CoB alignments3) Drive effective management of Global, Regional and Local supplier relationships and negotiations in SEA, including resolution of operational and supplier performance issues relating to the contracts.4) Provide a strong commercial influence in the thinking and behavior of the users of materials and/or services. Especially driving review of specifications and demand management.5) Manage Business interface on a day-to-day basis with senior stakeholders and ensure all needs are met.6) Work with the Contract Owners and Holders to ensure effective and efficient Contract Management and expected value is obtained during the contract term.7) Move to end to end variable cost model for improved governance, cost position and workload management.8) Identify and develop strategic suppliers who can support Shell in our business growth aspirations9) Regularly review the business spend and strategically develop SEA(potentially East) category-focused long term plan10) Work with key stakeholders to ensure all aspects related to CP governance & compliance are communicated on an ongoing basis.11) Support Goal Zero via stringent application of HSSE standards during procurement procesRequirements1) Supply Chain, Procurement Degree desirable2) Proven track record of execution excellence and delivering results.3) Good interpersonal relationship management, with the confidence and ability to build relationships with all levels of management and staff.4) Significant commercial experience5) Strong procurement experience i.e. CMCP - strategy development and execution, negotiations, contract / supplier performance management6) Enthusiastic, self starter and team player7) Proven Leadership Skills
Skills
Responsibilities:Identify people implications of business strategies and decisions and advise clients on solutions Support business strategy execution and delivery by leveraging common HR processes and developing efficient and effective HR interventions Build client relationships, reputation and establish rapport Viewed as a trusted advisor; exhibit courage of conviction and judgment in employee and management engagement Deliver efficient and effective HR services (talent management, case management and policy interpretation), leveraging Read more
subject matter experts as necessary Manage and resolve people related issues Analyze trends and metrics; identify business and people challenges, consider options, make recommendations and steward implementation; deliver on agreed HR action plans Promote leadership, management and supervisory effectiveness Promote diversity and inclusion through HR processes and initiatives to ensure various ideas, background and perspectives are respected and valued Ensure compliance with internal & external HR license to operate requirements Identify, implement, or lead improvements to HR processesRequirements:Degree in Business Administration/ Human Resources/ Law/ Organizational Development/ Psychology from a recognized University Up to 7 years of relevant work experience in a global corporate environment; candidates with no prior work experience are also welcome to apply Good facilitation, communication, presentation and analytical skills Good team player who is energetic, results-oriented and customer-focused Proactive and able to work independently under minimal supervision Strong PC skills with proven proficiency in Microsoft Office, including Excel, Word and PowerPoint
Skills Roles & Responsibilities1. Data Entry2. Update of billing records and submit to commerical to prepare invoice.3. Update of invoices in records and submit to section manager4. Write sub contractor request.5. Ad-hoc duties assigned by manager.RequirementsWilling to work at West area, from 0730am to 1630/1830pm
Skills
Responsibilities:Provide consulting / review of contractor engineering and quality assurance work activities Provide proactive quality and technical consulting services and expertise in the areas of contractor screening, quality system and program development, quality / inspection planning / execution Participate in bid slate development for capital projects by providing vendor intelligence to a project team Assess vendor inspection / surveillance resources and performance. Independently perform process plant equipment inspection Read more
at vendor's manufacturing facility and assess vendor's quality assurance control programs. Review mechanical specification and engineering Request for Quotation (RFQ) for quality assurance and inspection requirements Conduct or make a request for detailed quality assessments where needed to determine vendor manufacturing capability and ability to perform to specification requirementsRequirements:Bachelor's degree or above in Engineering in Mechanical, Materials or other related technical fieldOverall minimum six years of experience with: Minimum three years of experience as an employee for refinery or petrochemical or fertilizer company or offshore platform in Plant inspection / Maintenance / Engineering / Revamp projects. Minimum three years of experience associated with Quality Management and coordination in engineering, construction, commissioning or start-up activities in Revamp / Retrofit / Brownfield / Greenfield projects in oil and gas industry.Extensive knowledge, skill and experience in construction activities Worldwide experience with contractors and suppliers is preferred Have a knowledge of ASME, API, ANSI and other industry standards Extensive knowledge of welding processes, non-destructive procedures / testing, shop and field fabrication experience Formal technical, quality assurance and auditor / assessor training is preferred Fluent in English with strong management, leadership and communication skills Flexible to travel both domestically and internationally to support business needs
Skills
Roles & ResponsibilitiesManage all phone and in-person interactions in a courteous and professional mannerAnswer general enquiries (face-to-face or phone) related to United Oil's business and direct specific enquiries to the relevant stakeholdersEnsure the tidiness and cleanliness of the reception area, conference rooms and visitor holding areas at all timesReceive documents and courier packages, and prepare delivery documents (outgoing Delivery Order) when necessaryEnsure the sufficiency and functionality of all Read more
stationery and office copiers to relevant stakeholdersConduct other administrative tasks such as documentation, filling and data entry when required by the Operations department RequirementsMinimum education qualifications:GCE 'O' Levels or equivalentNo experience are welcomeKey job-specific competency requirements:Basic proficiency in Microsoft Word and ExcelPleasant disposition with good customer service skillsHigh attention to details
Skills
Roles & ResponsibilitiesUnited Global Limited (SGX-Limited)Able to start work within short notice periodCareer path and development opportunitiesResponsibilitiesPrepare quarterly results announancement (for listed company)Prepare consolidation of group accountsReview company and subsidiaries monthly accountsLiaise with external and internal auditors on annual auditSupport annual budgets, planning & analysis of reportsAssist Group Financial Controller in the implementation, administration of accounting policies, controls and practicesSupport and undertake ad hoc tasks/projects as assignedRequirementsDegree in Read more
Finance/Accounting or Professional Accounting Qualification e.g. CA, ACCACandidates with at least 2 years of experience in Big 4 and mid-tier audit firms are invited to apply.Proficient in Excel skills and Power PointMeticulous; strong analytical and problem-solving skillsGood knowledge on Singapore FRS and consolidationCommitted, confident personality with strong communication and interpresonal skillsAbility to work within tight timelines. Proficient with written English
Skills Roles & ResponsibilitiesHandle full set of accountsDraft yearly income tax computationPrepare forecast and budgets, perform variance analysis against budget/forecastPerform bank reconciliation and maintain cash flow statementReview and submit GST returns to IRAS on a quarterly basisPrepare monthly management report – including profit and loss, balance sheet, cost analysisCommunicate with external and internal auditorsPrepare audit schedules and liaise with auditor on year-end auditAny other ad hoc duties that may Read more
be assignedRequirementsDegree in Accountancy with ACCA professional qualification or member with an Accountancy body.Certified accountant or chartered accountant qualifications preferred.At least 5 years of relevant experience, of which at least 2 – 3 years experience in an Accountant position.Strong working knowledge of Singapore Financial Reporting Standards, consolidation, tax risk management and transfer pricing is required.Experience in working in marine, oil & gas and offshore construction/subsea industry is advantageous.Strong analytical skill, meticulous and able to manage well under pressure in a fast paced environment.
Skills Roles & ResponsibilitiesThe Project Engineer applies engineering principles and techniques to manage product issues in a shipyard environment to meet organisational objectives. His/Her works also include evaluating the process efficiency, quality and safety.In addition, the Project Engineer leads operation and management systems improvement projects, and is expected to develop test programmes in accordance with organisational objectives. He/She is also required to ensure compliance with workplace safety, health and Read more
other regulatory requirements in his/her line.The Project Engineer is required to have strong communication skills to lead a team to meet organisational outcomes. He/She is expected to guide and mentor the Assistant Engineers under his/her charges.Requirements~ Control technical presentations. ~ Enforce compliance to safety and good management practices and processes in operation areas. ~ Evaluate and recommend process change/s for improvements to help improve yield, quality, and cycle time. ~ Handle test requests, reviews and abnormality report status. ~ Implement network solutions for product quality improvement. ~ Implement test program, hardware and major setup issues in mass operation. ~ Interface with customer on projects related issues. ~ Lead continuous improvement projects. ~ Lead working level community exploring opportunity for improvement projects. ~ Monitor process performance data to establish good controls parameters. ~ Perform training. ~ Performs required test correlation, evaluation, and test characterization on new product. ~ Provide assessment and information on test capabilities and providing resolutions to barriers/constraints. ~ Provide guidance to assistant engineers. ~ Provide required test support needs by operation. ~ Review operation process change requests.
Skills