Sign in or register for a JobTech account.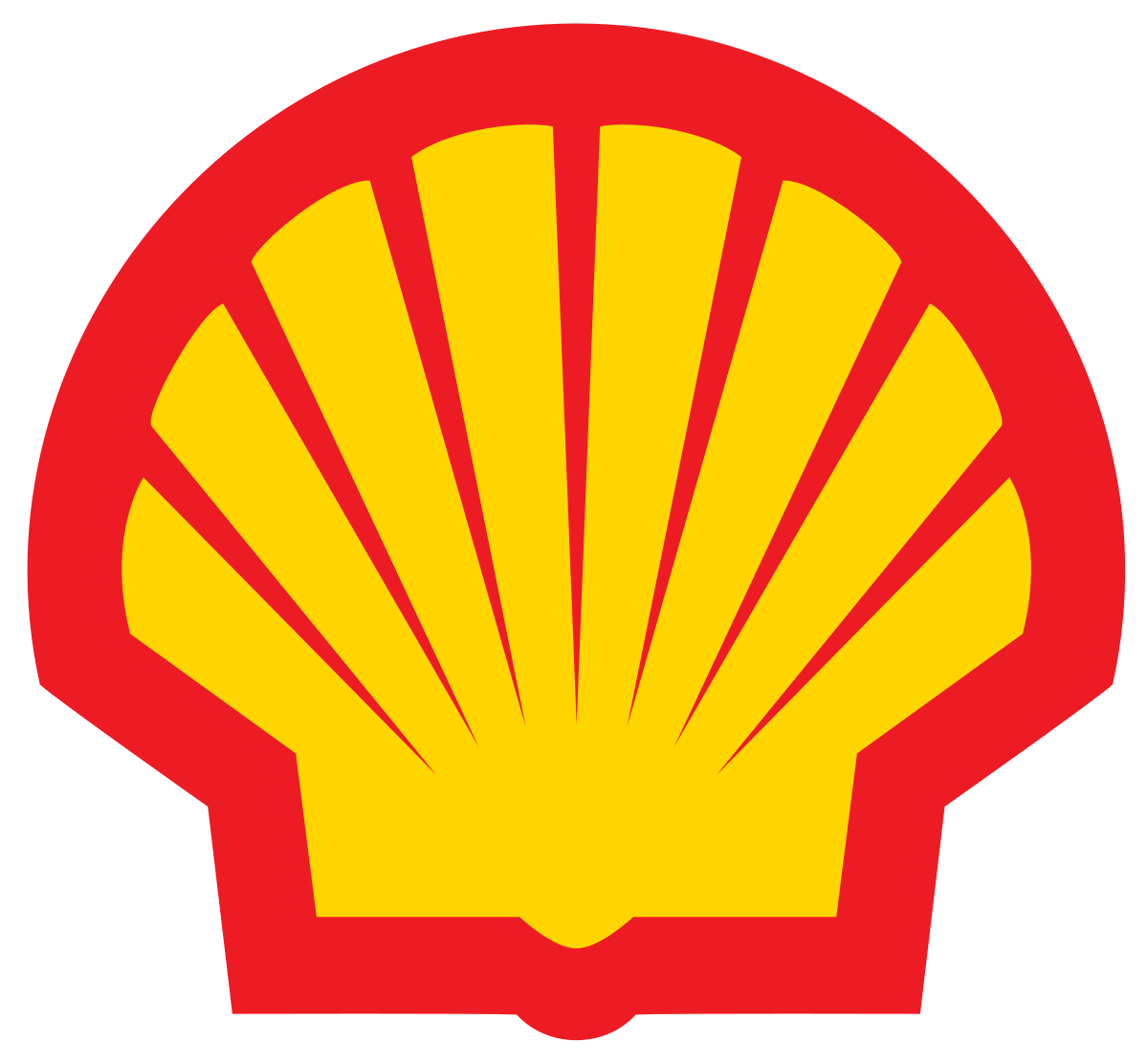 Job DescriptionRefinery Scheduler is part of the Refinery's Economics & Scheduling team. The team has the primary responsibility of managing and optimizing the hydrocarbon production of the refinery, which includes the valuation and selection of crude and feedstock, defining and monitoring targets for process unit operations, right through to the blending and delivery of products to our customers. Our goal is to deliver the right product to the Read more
right place on time and maximize the integrated margin for the site and across the different lines of businesses.The Refinery Scheduler uses inputs from Supply. Trading and Refinery to develop, optimise and execute an evolving and economically robust refinery schedule. Accountabilities include: The work scope of refinery schedulers may vary according to the assigned area of scheduling responsibilities namely: • Crudes and Feedstocks• Products • Process Units Depending on the assigned areas, the below main accountability's apply:Crudes and Feed-stocks Scheduling:• Schedules the arrival and delivery of crudes and feed-stocks (including chemical feeds) to ensure their availability in the necessary quantities and qualities to meet commitments and product quality constraints, optimise stock and asset utilisation.• Takes proactive actions to mitigate the effects of the early or late arrival of shipments.• Actively contributes to crude review teams and supports crude Optimisation efforts. Products Scheduling:• Converts the refinery Production Plan into component/product blend schedules that meet blending quality requirements while minimising quality giveaway, stock outs and demurrage costs.• Resolves prospective imbalances in components.• Ensures products availability in the necessary quantities and qualities to meet commitments and stock levels.• Ensures that the day-to-day orders and instructions to the oil movements are prepared in conformance with the Production Plan.• Uses Optimisation tools typically including both Aspen Petroleum Scheduler (aka Orion) and Multi Blend Optimiser (MBO). Process Units (PU) Scheduling: • Provides schedule and steers for the refinery unit.• Issues and communicates guidelines to manufacturing operations which clearly specify targets on intakes, operating modes, run down qualities, contingencies plans and utilities balances. Explains economic drivers and triggers.• Takes actions to mitigate the effects of an unplanned disruptions/ shutdown.• Constructs projections of intake and products/ components and balancesRequirements• Bachelor's Degree beneficial but not mandatory• Experienced Microsoft Excel user• Strong analytical skills, particularly for roles with blending Optimisation• Preferably minimum 3 - 5 years of experiences in Oil and Petrochemical business• Prior planning/scheduling experience is beneficial (Oil Supply Chain)• Understands supply chain economics and refining processes• Knowledge of petroleum qualities and lab testing methods is beneficial• Ability to provide clear direction to multiple parties regarding feasibility, while keep economic considerations in the forefront• Capability to deal with various issues at the same time and taking decisions with incomplete information• Resilient under pressureThis position is on the front line guiding the site in order to meet customer commitments and maximize margin.
Skills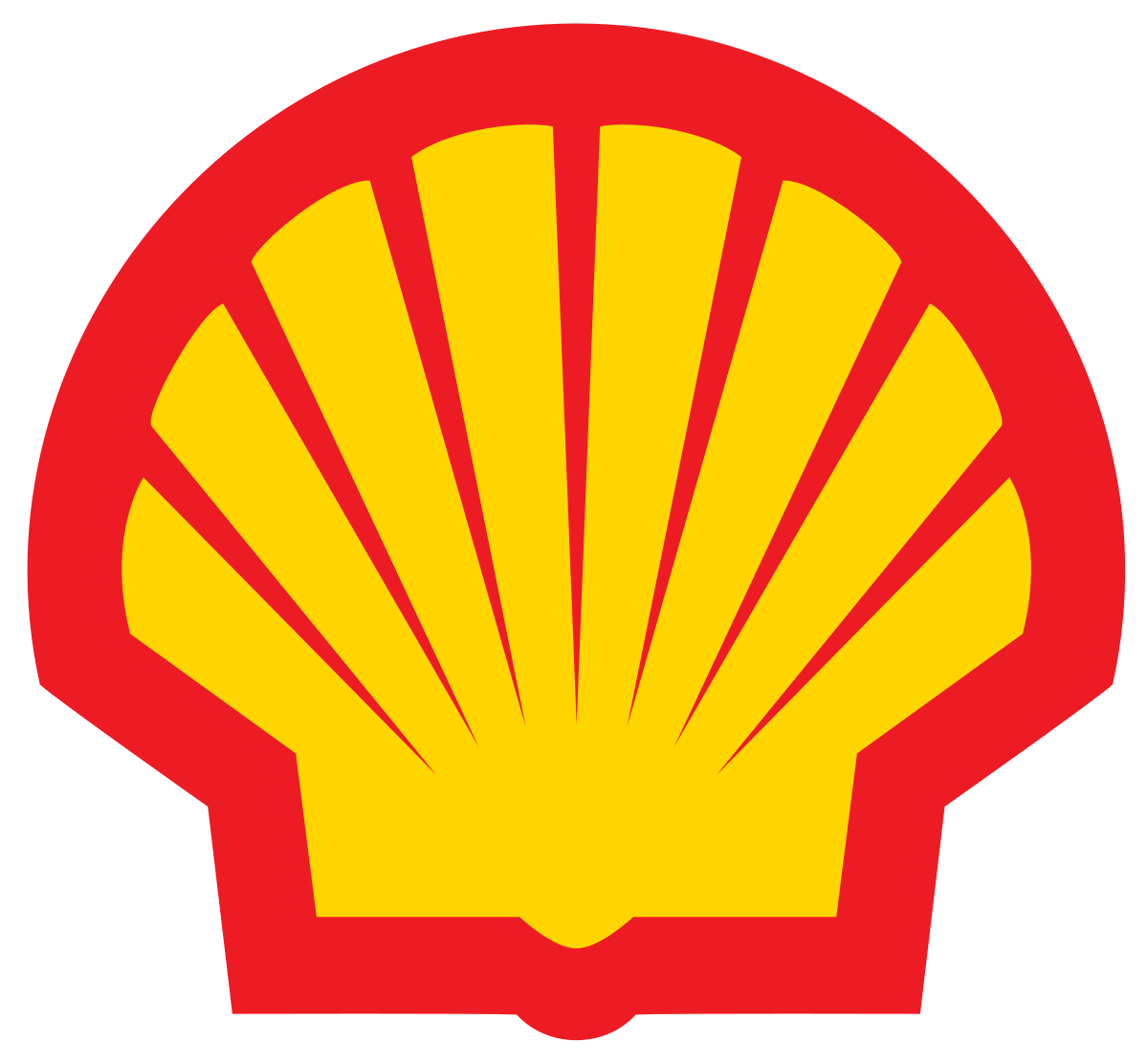 Job DescriptionThe Marine Officer (MO) plays a key role in providing maritime technical expertise and support to ensure that all maritime operations at Pulau Bukom Manufacturing site are conducted in accordance with the Group requirements for Health, Safety, Security and Environmental (HSSE) standards.The Marine Officer is responsible for:Providing maritime technical advice and support on:the implementation of the Maritime Process Model and compliance with the HSSE Control Framework with Read more
particular emphasis on the Transport Manual - Maritime Safetymaritime and shipboard related operations including commercial issuesmarine and oil pollution responseMarine oil loss processes (cargo expediting, marine oil loss investigation, independent Cargo Inspectors audits, etc.)maritime standards, guidelines, rules and regulationsPerforming tasks of Downstream Maritime Safety Authorised Person (AP) for the following area as appropriate:port and berth assurancevessel quality assurancemaritime contractor HSSE managementmaritime personnel transport & transfer facilitieseffective management of maritime HSSE riskmaritime incident investigationPerforming tasks of Authorised Person (AP) for diving activities within Bukom Manufacturing site as well as other Shell Singapore siteSafe execution of Single Buoy Mooring (SBM) operation and maintenanceMaintaining and ensuring proper functioning of navigational aidsPerforming emergency response duties as required by the site Emergency Response Plan and Standard Operating ProceduresDriving and / or supporting short and long-term improvement plans for maritime assurance, operations and assetsEffective management of Process Safety risk including compliance to 9 Process Safety FundamentalsCompliance to ESP and other DSM processes to ensure safe and reliable operation and asset integrityCarry out Duty Marine Officer (DMO) function and as per roster provide maritime technical expertise and support during office and non-office hours.Serves as a member of the:Shipping and Maritime organisation within the APME regionGlobal Response Support Network (GRSN) [Asia Russia Australasia Team (ARAT)]Site's Hydrocarbon Mass Balance TeamMeeting the requirements of the Leadership and Commitment Manual of the HSSE & SP Control Framework;be mindful of HSSE and Social Performance (SP) risksdemonstrate visible and felt HSSE & SP leadership through measurable actionsmotivate, coach and develop your people in effective HSSE & SP managementhold individuals Accountable for their HSSE & SP behaviours and performance DIMENSIONS: Pulau Bukom Manufacturing Site runs about 20 million tons per year of crude and feed-stocks; all inputs come in via SBM or wharves and all outputs via undersea pipelines & wharves. Bukom manufacturing site consists of a complex balancing / trading refinery fully integrated with an Ethylene Cracker Complex.Pulau Bukom Manufacturing site has one of the largest maritime risk exposures in Shell DS. Bukom being an island refinery relies heavily on maritime transportation for the safe and efficient movement of cargoes, materials and most importantly personnel.Pulau Bukom has 14 main wharves for cargo transfer and are capable of accommodating vessels with size ranging from small coastal to Suezmax. These wharves handle a variety of cargoes including crude oil, dirty products, clean products, chemicals, pressurised LPG, ethylene, sulphur and drummed bitumen. In addition to these wharves, Bukom also operates a Single Buoy Mooring (SBM) which is located approximately 5km southeast of Pulau Bukom, capable of accommodating Very Large Crude Oil Carrier (VLCC). The SBM is the main facility for crude intake into Bukom. The Marine Officer will be working in marine environment. It is not uncommon to find the work challenging considering the dynamic of shipping and maritime operations which could be quite intense at times. The position is based at Pulau Bukom Manufacturing site with occasional international travel in support of the regional maritime activities.RequirementsQualification:Class 1 Certificate of Competency, Master Mariner (foreign going, unlimited) issued under the International Convention on Standards of Training, Certification and Watchkeeping for SeafarersExperience:Sailing experience in management capacity (Senior Officer) on foreign going oil tankers is required. Experience on VLCC / Gas Carriers will be an advantageExpertise in various types of cargo pumping systems and crude oil washing is requiredExperience in terminal assurance / operations, vessel assurance, pilotage or upstream operations is an advantageSkills:Strong leadership and stakeholder management skillsEffective interpersonal and communication skillsStrong in analytical problem solving and troubleshootingResilient under pressure with decisive decision-making skillsSelf-motivated, mature professional with ability to work with minimal supervisionProficient in English language both written and oral.Knowledge:Shell HSSEQ requirements, Shell General Business Principles, Code of Conduct and Anti-bribery and corruption manual.Shell HSSE & SP CF and Maritime Assurance Process ModelVessel and terminal assurance processTanker and oil terminal safety requirementsRegulatory requirements and Industry (OCIMF, SIGTTO, ICS, PIANC, etc.) standards for shipping and maritime operationsInspection and maintenance principle as per OCIMF/ SIGTTO Jetty Maintenance and Inspection GuideBasic financial knowledge & budget managementHaving knowledge of API Manual of Petroleum Measurement Standards (MPMS) will be an advantage.Having awareness on Shell DEP and internal standards for marine assets will be an advantageHaving refinery operation knowledge including maintenance and management of Marine Terminal assets will be an advantage
Skills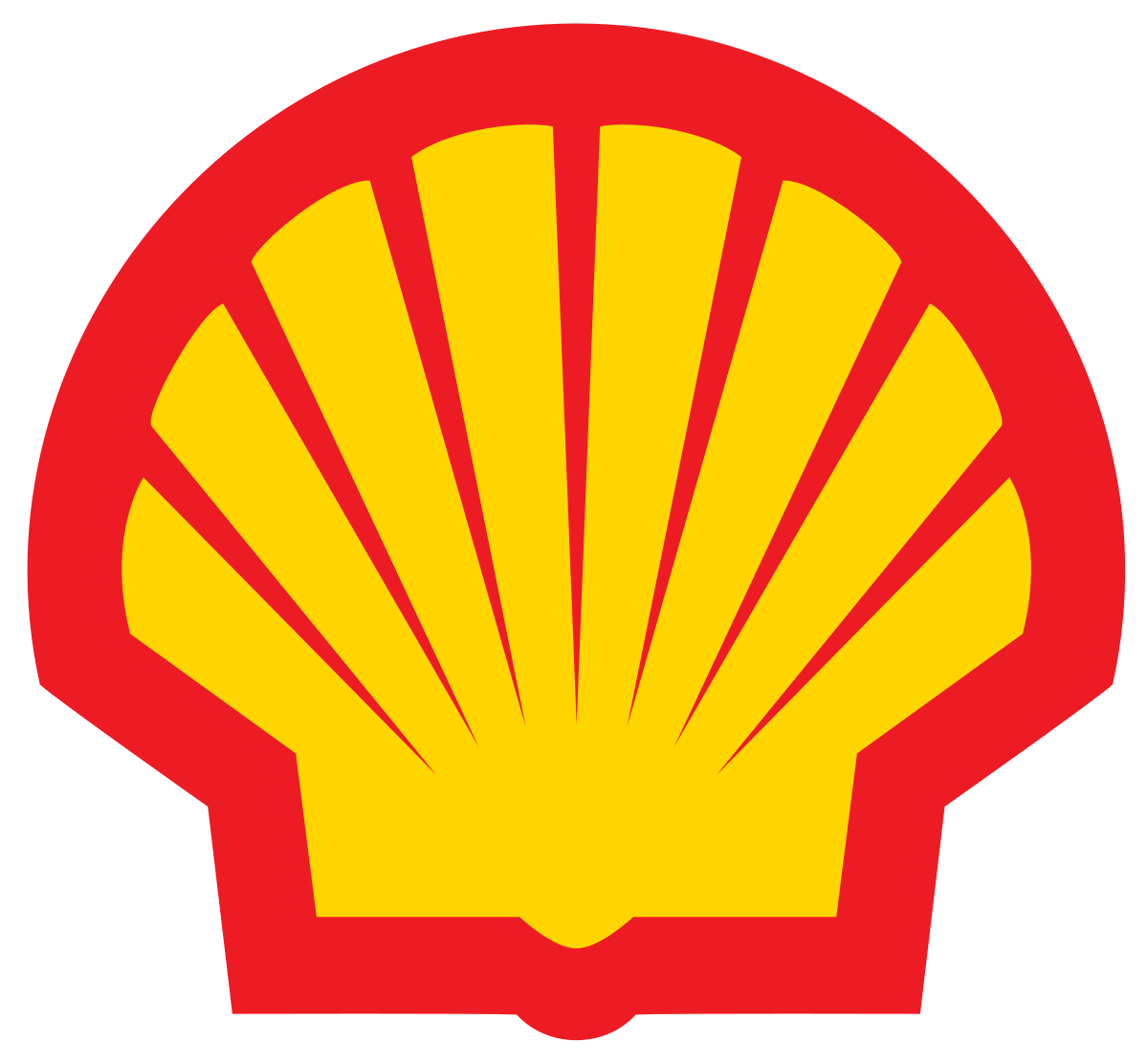 Job DescriptionShell has a global aspiration to sell up to 10 MTPA of LNG for transportation and small-scale industrial use by 2030, accounting for up to 10% global marine bunker fuel demand and a similar proportion of heavy-duty road freight demand.Globally, stringent new environmental drivers are promoting the uptake of LNG as a marine and industrial fuel. Shell has made important initial steps to develop this market, including Read more
the acquisition of Gasnor, a Downstream LNG sales company in Norway, investment in a break bulk jetty at the GATE terminal and LNG bunker vessel in Rotterdam, and the chartering and bunkering of offshore supply vessel in the US. In Singapore, Shell together with its partner Keppel, has been awarded a LNG bunkering licence, delivered the first LNG bunkers in 2017, and are building Southeast Asia's first LNG bunkering vessel, which will be delivered in 2020 and open this industry for Singapore.The DLNG Business Development Manager is a commercial, customer-facing role in this new and emerging industry.She or he will focus on accelerating the uptake of LNG in Asia, developing a portfolio of growth projects for LNG in marine and industrial applications in SE Asia. Success in this field requires customers to make large investments in LNG-powered vessels, assets and supply chain. This is a significant challenge and requires hands on, entrepreneurial approach and the ability to work collaboratively with internal and external partners.Specifically, this role will be responsible to:Deliver deals, secure marine customers for the global network of LNG bunkering hubs and engage in projects to accelerate demand for LNG as a transport fuel.Develop, negotiate, deliver and close Term Sheets, Heads of Agreements and Sale and Purchase Agreements with LNG customers in the region.Work with Structuring to develop and implement innovative deal structures in a new market where every deal is different and individually structured and negotiated.Collaborate with/within various internal stakeholder groups to meet customer teams to meet customer needs and solve significant issues around contracts and relationships.Build strong personal relationships with counterparties and external stakeholders (e.g., OEMs, regulatory bodies, ports, industry associations, etc.), to allow win-win business opportunities to be developedProject-manage supply opportunities, liaising across the business to ensure supply security and a safe, compliant supply chain and bunkering operations.RequirementsIndividuals need to have a proven track record in:Commercial Skills: Proven experience in deal-making, preferably in a LNG/Gas or Shipping environment.Opportunity Identification: spotting commercial opportunities in the market place (rather than just managing existing relationships) and managing these from conceptualization to realization; creativity in defining deal space and proposing solutions to customersNegotiating Experience: Experience of leading and closing complex negotiationsRelationship Management: Experience of dealing with large customer accounts, governments and/or JVs is essentialProject Management: Proven experience in leading cross-functional, cross-organizational projectsCommunication Skills: Proven experience in understanding stakeholder needs and conveying complex ideasExcellent analytical and numerical skillsDrive to completion. Courage and perseverance to drive change. Demonstrated self-starter with a proactive approach to problem solving. Initiative, ability to multitask and prioritize.Creativity and innovation in a less well developed trading space, where opportunities and risk are high.
Skills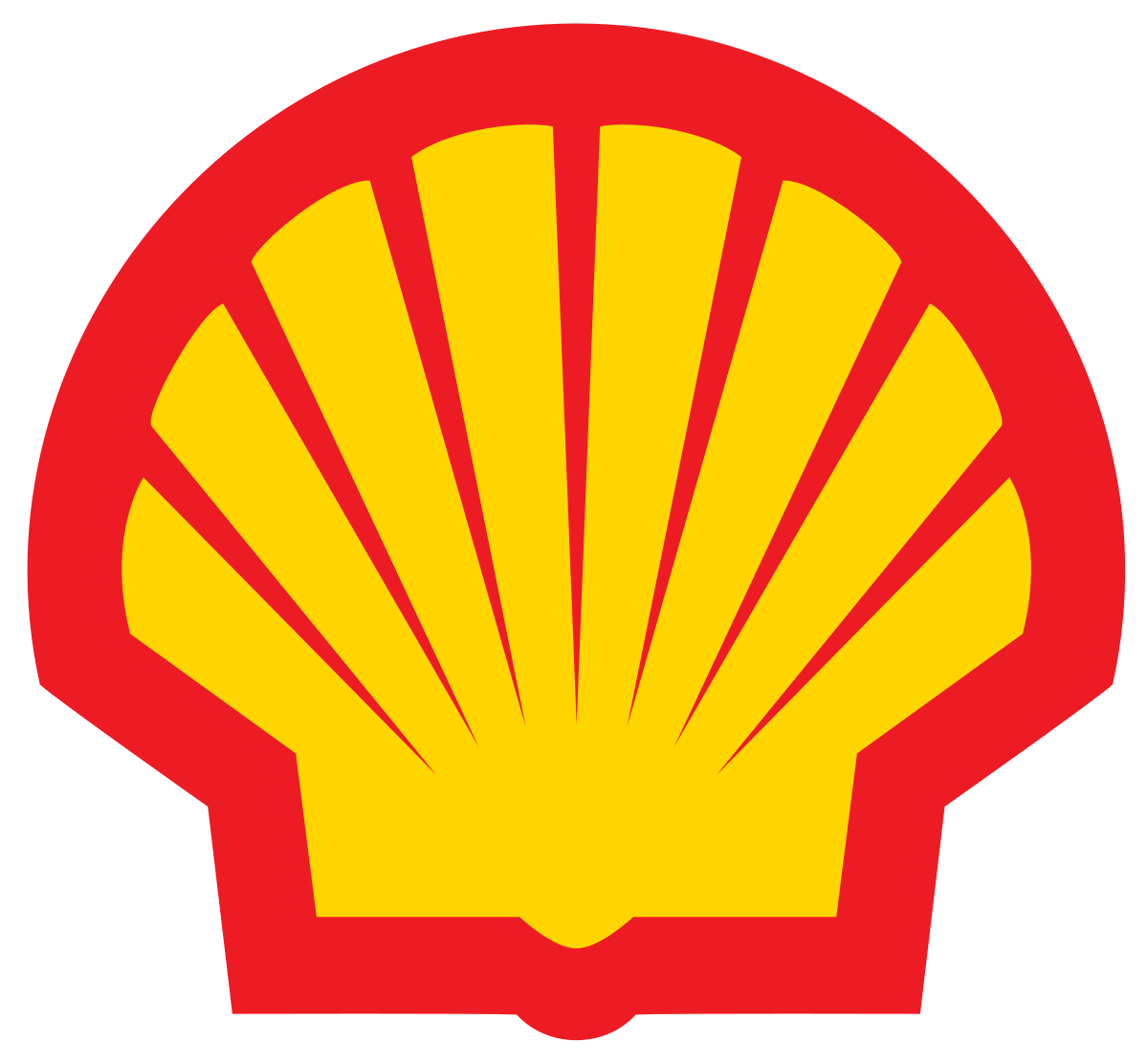 Job DescriptionTo provide technical supports to producing assets in matters related to materials selection (metallic and non-metallic), degradation mechanisms, corrosion control (e.g., use of cathodic protection, corrosion inhibitors, etc.,), and corrosion management (e.g., development of corrosion control document, risk-based inspection, corrosion monitoring, etc.).RequirementsDegree in Mechanical Engineering, Metallurgical Engineering, Chemical Engineering, Chemistry, Material Science, or related fields.Minimum 5 years workings experience in the Oil & Gas industryOther ExperienceGood understanding Read more
of damage mechanisms affecting equipment in Oil & Petrochemical industry Well-versed in Risk Based Inspection methodologyHolder of API 580 certification is preferredOther, e.g., NACE Corrosion TechnologistKnowledgeable in selection, specification, and development of metallic materialKnowledgeable in material selection and corrosion/degradation control strategy optimization for life cycle integrityKnowledgeable in developing corrosion & degradation management strategyand use ofcorrosion management toolsKnowledgeable in defining cathodic protection systemKnowledgeable in designing chemical treatment systemsKnowledgeable in designing corrosion & process monitoring systems
Skills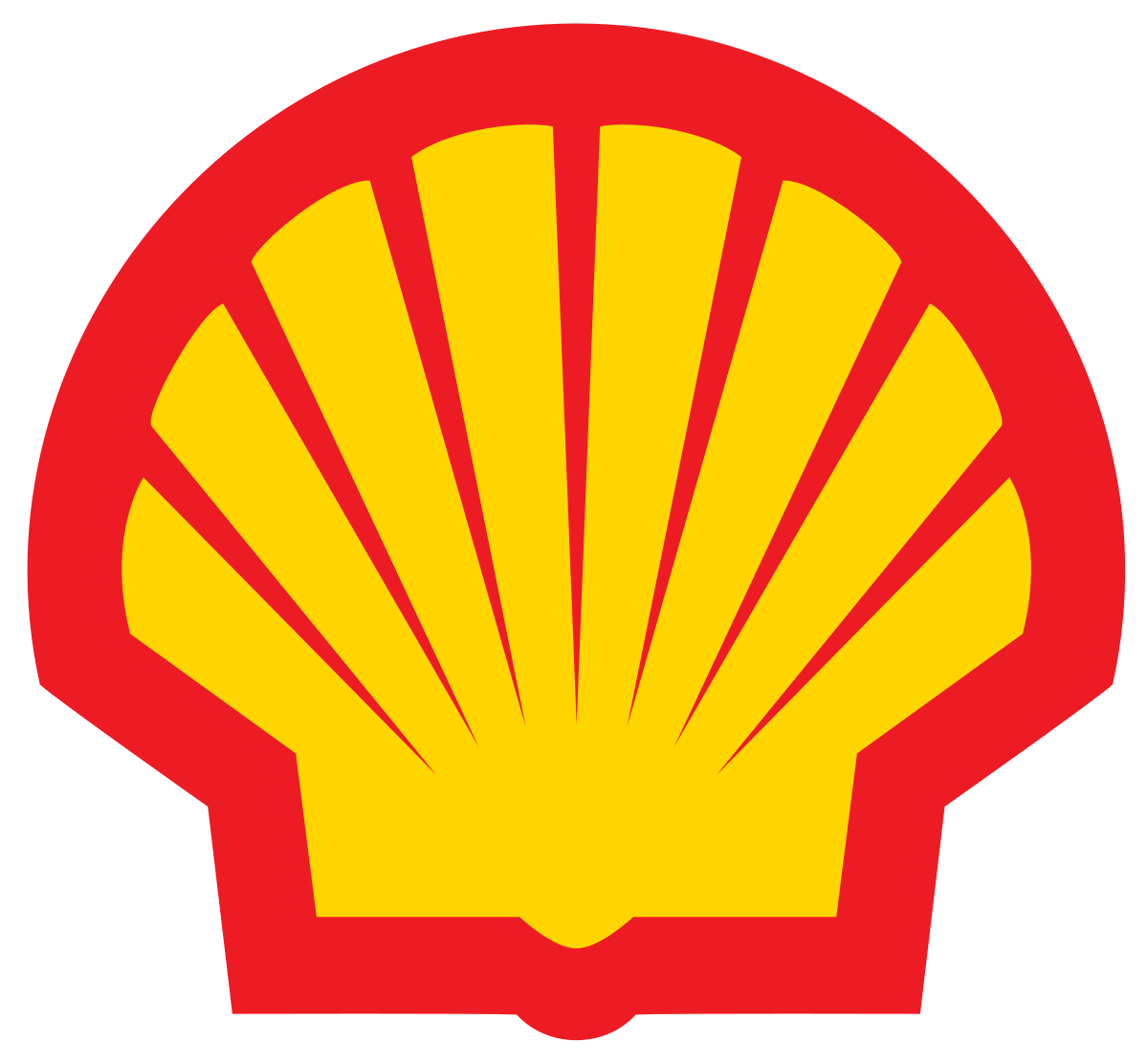 Job DescriptionPurpose:City Solutions (CS) is established within Shell's New Energies with a mission to help cities, communities and private sector navigate energy transition through integrated urban solutions.While every city is unique, there are five emerging fundamental needs to build sustainable and smarter cities of the future.These can be categorised under Energy, Environment, Mobility, Living and Urban Planning.At this juncture, Shell City Solutions will focus on Environment, Energy and Read more
Mobility. City Solutions takes a holistic view of the needs of the customer (cities, communities and private sector players) in their energy transition aspirations and offers commercially viable integrated urban solutions across Shell's capabilities and with external partners. City Solutions adopts a key account management approach to offer one face to the customer, while integrating solutions across various Shell businesses and with external partners.Role and Accountabilities:The Commercial Lead reports to the General Manager, City Solutions and has both a geographical and a solutions accountability.The Commercial Lead will be tasked with being the key account holder for such large and complex customers, working with them to understand their needs, while coordinating the various Shell offerings in a single, coherent, and customer centric approach.The Commercial lead is a business origination role, responsible for fronting Shell businesses with the customer, bringing in Shell colleagues from other businesses in the relevant discussions, and be responsible for co-visioning and developing an integrated business model with the customer in consultation and collaboration with these Shell businesses.Each Commercial Lead will assume the role of Project Manager for initiating and identifying potential customers and for a specific solutions space.He/She is expected to be the Business Opportunity Manager (BOM) or work with an identified BOM (that is nominated by the Country Chair where the city is located), to originate the opportunity, link up relevant internal and external partners and Subject Matter Experts (internal and external to Shell), evaluate the technical feasibility and originate the revenue model for the intended solutions for the cities, communities or private sector customer, in consultation with the relevant Shell businesses.The role will need to maintain close links with rest of Shell businesses that form part of the holistic solution, as well as the Energy Transition team in the countries that he/she manages.Dimensions :Project manage a pilot city working closely with the City's identified Business Opportunity Manager (BOM) and SMEs or as the BOMFocus on Energy, Mobility and Environment city solutions space.Work with relevant SMEs in Shell, external city stakeholders and/or third-party commercial/technology partners.Develop the revenue model associated with the solution and evaluate commercial viability by quantifying business opportunities and run scenarios, sensitivitiesCoordinate and author the reports and proposals for both internal and external stakeholders and customersRequirementsSkills & Requirements:Prior experience in and knowledge of energy, mobility or environment systemsPrior experience in low carbon solutionsNetwork of external parties in these spacesPrior customer-facing and business development experience requiredStrong Commercial acumenStrong relationship and communication skillsStrategic thinkingStakeholder managementTrack record of driving cross-business opportunitiesProject management experienceNegotiation and advocacy skillsCandidate should have an entrepreneurial, can do mindset
Skills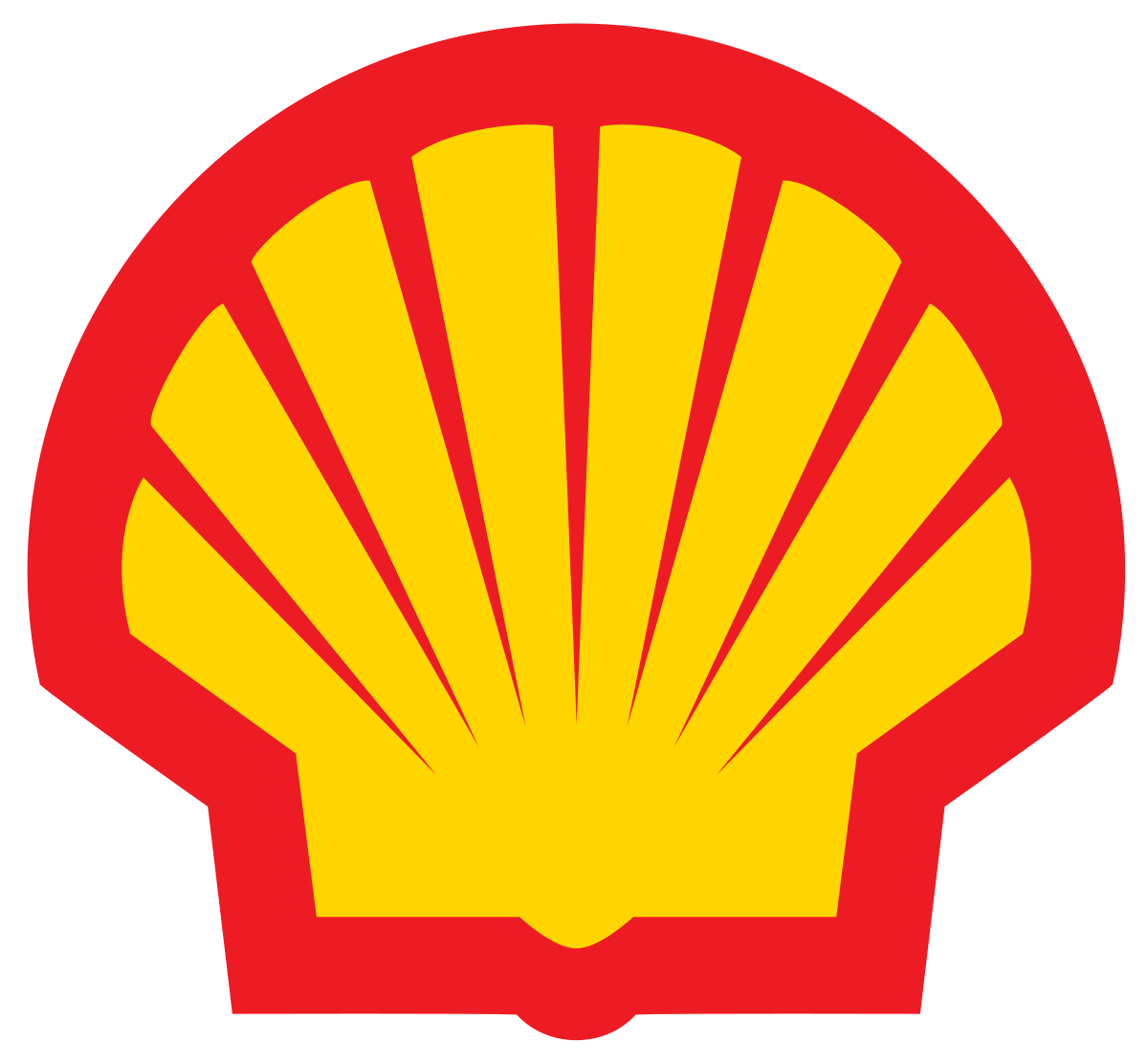 Job DescriptionSupervise CR (Convenience Retail) supply chain operations and ensure consistent performance on contract KPIsConduct monthly business operations review and identify opportunities for improving operational performanceSupervise data reporting & analytics for supply chain operationsLiaise with CR suppliers to drive operational performance on product availability and fulfilment for core range products to supply chain partnerConduct shop operational performance review (core range ordering, buying and selling price check and Out Read more
of Shelf instances) to quantify sales loss and root causesSupervise operational safety standard implementation at warehouse and store deliveryRequirementsDegree holder with 3-5 years retail operational experience is requiredDirect experience of managing daily business operations will be preferredThe following will also be a key part of the evaluation i.Strong understanding of retail operations and knowledge of key business value drivers ii.Strong communication skills with proven external and internal stakeholder management capabilities iii.Robust analytical mindset with ability to sort through complex information and identify critical information points
Skills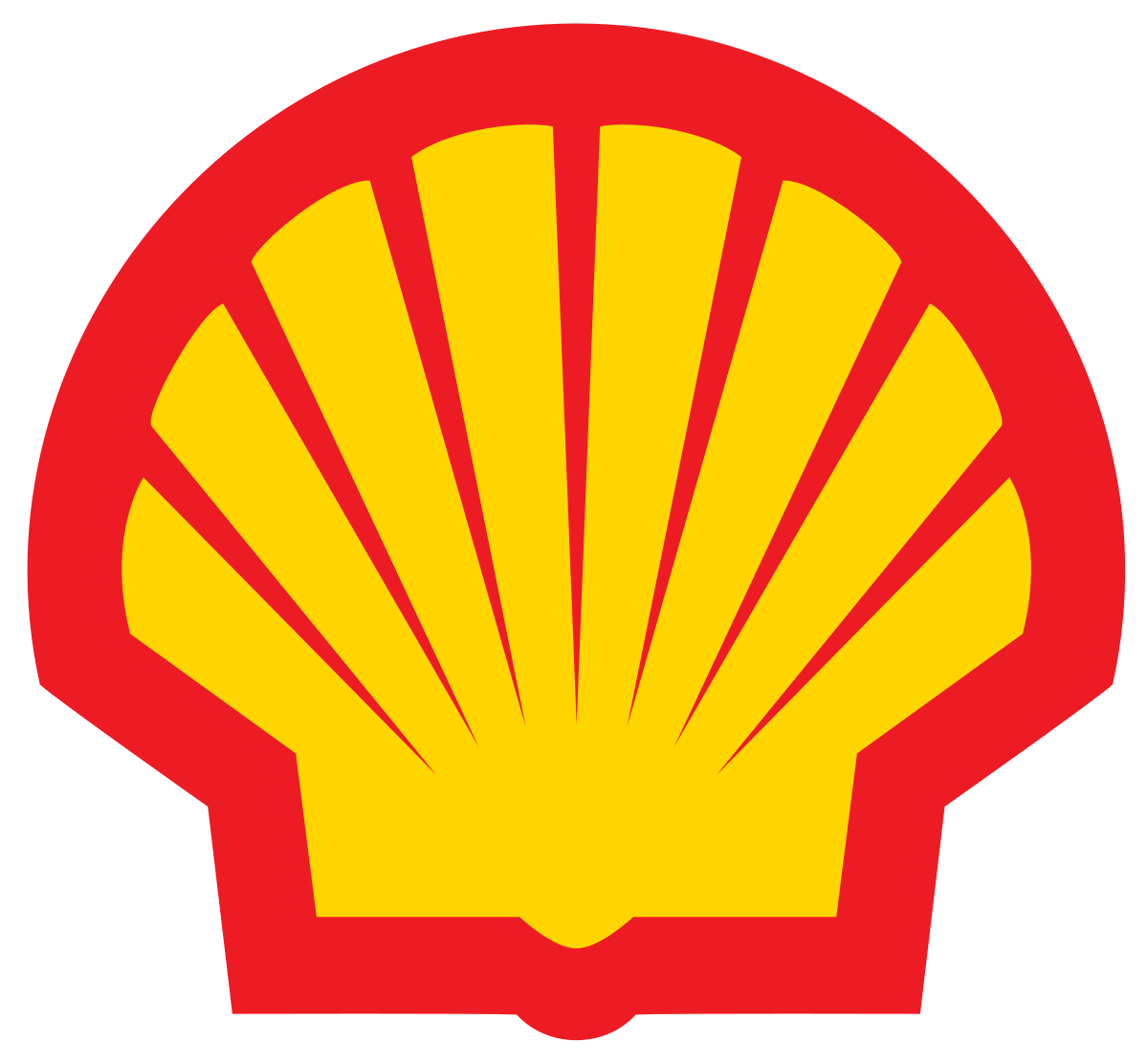 Job DescriptionTo provide mechanical engineering technical support and assurance to running assets in Shell Jurong Island (SJI), including troubleshooting, fitness-for-service assessment, androles in various phases of projects and Turnaround works. The candidate is expected to work with various disciplines, such as Process Technologist, Inspection Engineer, Materials & Corrosion Engineer, Maintenance/Project/TA Engineer, in carrying out the work.Main Accountabilities include but not limited to:1. Provide technical assurance (TA-3) of projects Read more
throughout the life cycle through Management Of Change (MOC) work process. This is done through technical due-diligence and assurance during design, construction and commissioning of projects.2. Provide / support Fitness For Service (FFS) analysis on static mechanical equipment with questionable integrity in order to establish safe working condition and operation worthiness.3. Perform or reviewmechanical design calculations of static equipment including stress, strain and vibration analysis including mechanical drawings.4. Perform or review piping design and related mechanical calculations such as stress, strain, and flexibility check.RequirementsEducational Qualification:A degree in Mechanical Engineering.Other Experiences/Requirement:1. Well verse in relevant internationally acceptable codes, standards, and best practices such as but not limited to ASME II, V, VIII, IX, B31.3, B31.43. Good understanding of Causal Leaning and/or equivalent root cause analysis methodology4. Good understanding of metallurgy and its manufacturing practices, including heat treatment 5. Prior experience in Manufacturing and/or Oil/Petrochemical industries preferred6. Working experience in Fitness-For-Service is a plus7. Working experience in piping flexibility check (CAESAR II) is a plus8. Knowledge in Chemical Engineering is a plus9. Experience in Project Engineering or other Engineering Integration roles a plus
Skills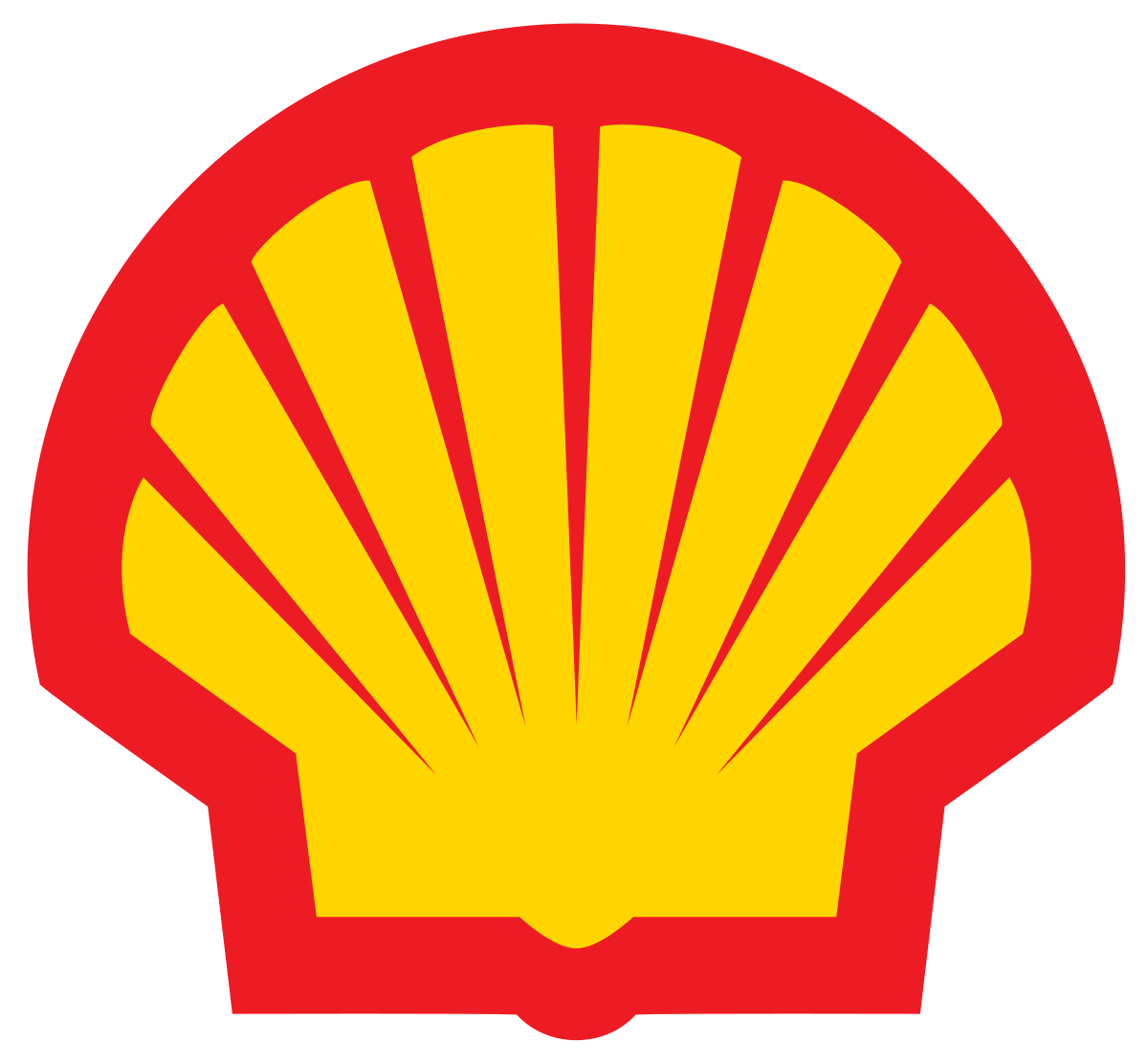 Job DescriptionProvide safety & environmental coaching and promote improvements in safety & environment culture of the site within the assigned PU by working collaboratively with PU shift and leadership teams.Field Assurance Monitoring:Perform continual inspection and review of jobs for safe work practices (all HSSE aspects). Pro-actively ensure that all activities in the day-to-day operations are executed with no harm to personnel, environment and equipment and in accordance with Read more
agreed procedure.Provides leadership coaching to PU/Department personnel to achieve Goal zero aspiration.Maintains a high visible safety presence on site (approx 70% of time in the field).Conduct and/or lead the investigation of incidents & near misses to enable a continuous improvement and learning culture. Implement recommendations with sustainable solution mindset and communicate to PU stakeholders and HSSE community.Implementation and support of HSSE initiatives such as campaigns, Coaching Based Intervention programme and HSSE alerts and learning's cascade.Maintain detailed knowledge of current HSE issues in specific PU and across the site and communicate progress/findings of HSE audits periodically.Liaise with site Operations and maintenance personnel on HSSE matters, ensuring the application of best HSSE practices throughout the site.Demonstrate visible and felt leadership by communicating a clear vision, setting and championing challenging performance goals (such as Goal Zero) and consistently demonstrating the importance of HSSE & SP via personal involvement, visibility, decisions and actions.Motivate, coach and develop staff towards improving HSSE & SP culture and behaviours.Deliver compliance with applicable laws, regulations and Shell HSSE & SP requirements, applying consistent Consequence Management.Engage with stakeholders and set long-term objectives in line with expectations whilst adhering to HSSE & SP Policy.Lead and manage on site HSSE for all the turnaround and Major projects in assigned PU. Plan and implement special assignment in support of the initiatives roll out by the HSSE department.Assist to develop, improve and deliver site safety training such e.g AGST, contractor HSE leadership training.To review site HSSE procedures in collaboration with the HSSE compliance team.Identify HSE threats in the production unit and analyse common threats associated in the other units in Bukom.Raise the threats identified to key stakeholders in the unit and line to ensure effective mitigations are put in place to prevent escalation of threats in the unit.Hazards recognition arising from the processes in the unit deployed.Champion hazard recognition through sustainable blue zone implementation and review.Advisory and Communications: Acts as a mentor to supervision / management to encourage and support them applying a goal zero mindset to all tasks. Participate and advise on the development of work method statements and risk assessments.Ability to coach stakeholders in the PU at manager/lead levels, peers and executing personnel at field level.Provide feedback based on site practices e.g. leading indicators, and for updating HSSE procedures for Bukom.Communicate required compliance requirements and improvement areas to line management.Secretary for the PU HSSE committee meetings for Shell staff.Attend the Daily morning meeting in the respective PU.Attend and contribute to Tool Box and Enhanced Toolbox Meetings.Verification LOPC.Participate in PU HEMP reviews.Execute the role of safety officer in the site emergency response – Incident Command.Engagement of authorities independently on site during the visit made by authorities.Training/Development:Deliver Site Induction Training for staff and relevant HSE training.Assessment of respective PU ACSs.Development of assigned Safety Technician and (contractor safety supervisors) members in assigned PU. Others:To carry out the monthly Duty Safety Officer role.To carry out the legal requirement as Workplace Safety Health Officer.To proactively manage PU's FIM performance to site standardsTo participate in the major emergency exercises and close any identified gaps.Principal Accountabilities:Ensure all activities are conducted and managed in accordance with agreed HSSE practices and procedures as outlined in the Bukom Manufacturing Site.Increase the onsite HSSE awareness and build a HSE generative culture among staff and contractors. HSE competence development of the assigned contractor HSE supervisors via on the job training and coaching is critical for successful delivery.Key Challenges:To cultivate and build a generative HSSE culture in the PU.Visible ownership by working together (shoulder to shoulder) with PU operations and maintenance staff to identify and most importantly to solve HSSE issues.The key decision making is when to intervene and when to coach and at what level. The goal is to develop a sustainable safety culture that happens 24/7 without need of HSE Coach intervention.RequirementsSpecify the educational background, qualifications and experience typically required to perform the job fully and effectively. Broad and well-grounded knowledge of refinery/petrochemical experience would be a strong advantage (3-5 years).Strong communication, influencing and interpersonal skills.Strong passion for HSE, drive to build and change HSE culture. Sound understanding of safety & environmental legislative requirements.HSE professional qualifications and degree a plus
Skills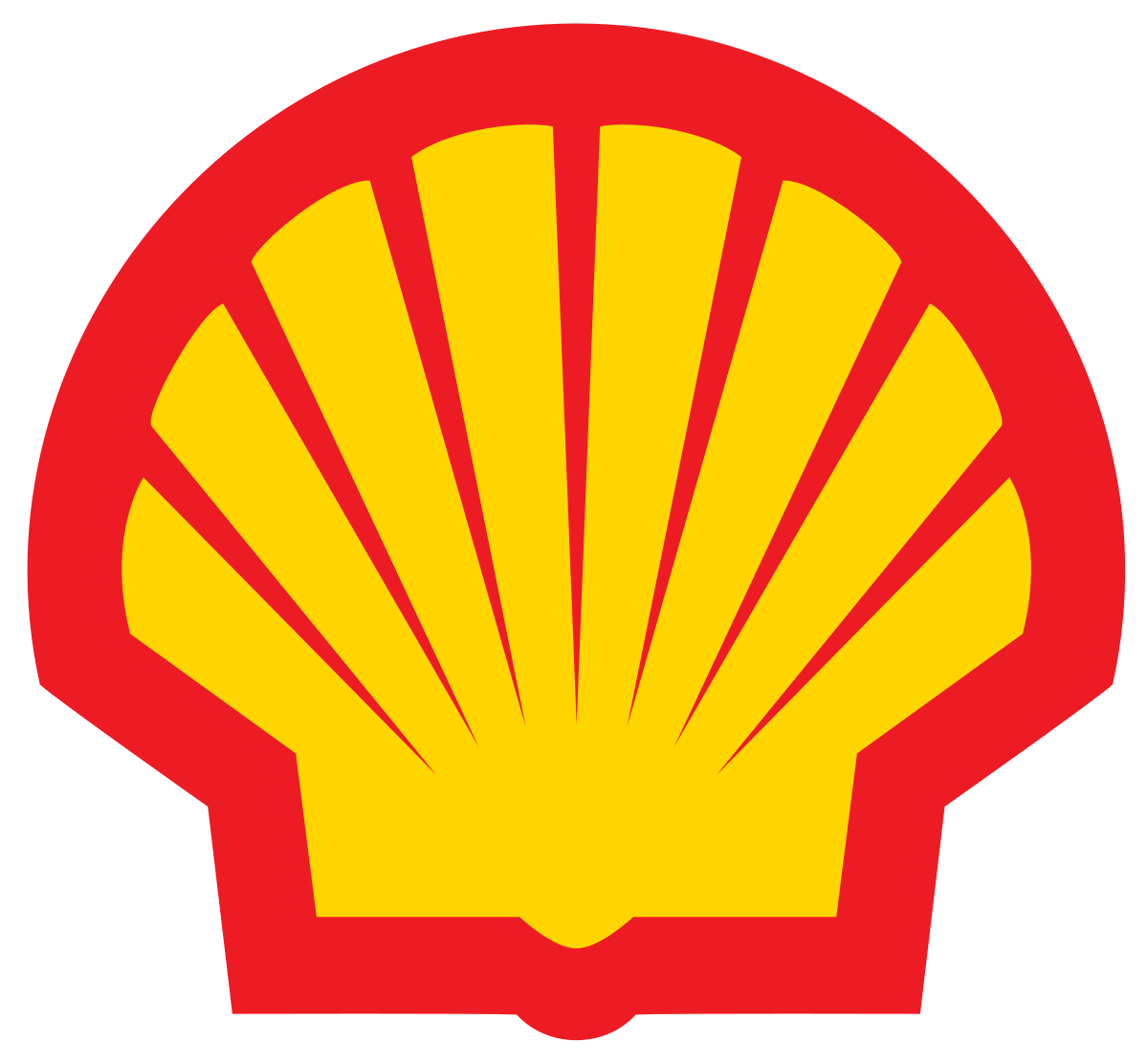 Job DescriptionThe position is required to lead and deliver Human Factors technical support to Shell Businesses and Projects in the Asia Pacific region.It forms part of a specialist global team supporting implementation of Shell Group policy and requirements in the areas of Human Factors Engineering in Capital Projects (HFE), Fatigue Risk Management, Managing Human Reliability and a range of related technical areas.Principal Accountabilities 1. Deliver high quality technical Read more
guidance and leadership in Human Factors.2. Act as technical authority (TA) to capital projects 3. Manage strategic implementation of HF principles in capital projects and operational assets in the AP region, contributing to risk reduction and business improvement4. Deliver training and assist in supporting and mentoring HFE Coordinators 5. Managing and providing quality assurance of deliverables from external HF specialist contractors.6. Liaise, assist and advise other Health professionals in supporting compliance with group standards on HFE, Fatigue, Office Ergonomics and other relevant HF risk areas.7. Advise global HF lead on changes and improvements to HF policy, standards, tools and processes to improve quality input and value of HF implementation in Shell.8. Provide targeted improvement strategies to improve human performance of businesses and assets9. Work with external technical groups to develop the region's petrochemical industry knowledge and competency in human factors10. Contribute to the authorship and development of Shell DEPs, and collaborating with technical leads from other members of international bodies to develop and publish industry standards and guidance.Dimensions1.Supports Global Discipline lead for HF and interfaces with other HSSE disciplines2.1 direct report - Regional HF Professional3.Interacts with engineering contractors and other external suppliers involved in delivering HF to Shell.4.Interacts with project engineering community including technical safety and operations in all Shell businesses.5.Provision of HF/E services (e.g. onsite assessments, training) across all Shell Businesses and JVs/NOVs in Asia Pacific regionRequirementsProvides HFE support to ORM and non-ORM capital projects + support to HPOs as HFE SMEEngage and collaborate with senior businesses and technical leaders to adopt and implement Human Factors principles to improve human performance and organisational reliabilityCollaborate with industry bodies (e.g. Energy Institute, IOGP) and regulators to develop human factors competence in the region.A BSc/MSc specializing in Human Factors, Ergonomics and/or relevant Behavioural Science ORSatisfies professional certification requirements of recognised professional bodies, such as:Institute of Ergonomics and Human Factors (IEHF)USA Board of Certification in Professional Ergonomics (CPE/ CHFP)Register of Professional Certified Ergonomists (Australia)10 years experience in Human Factors, preferably in the oil and gas or other safety critical industry
Skills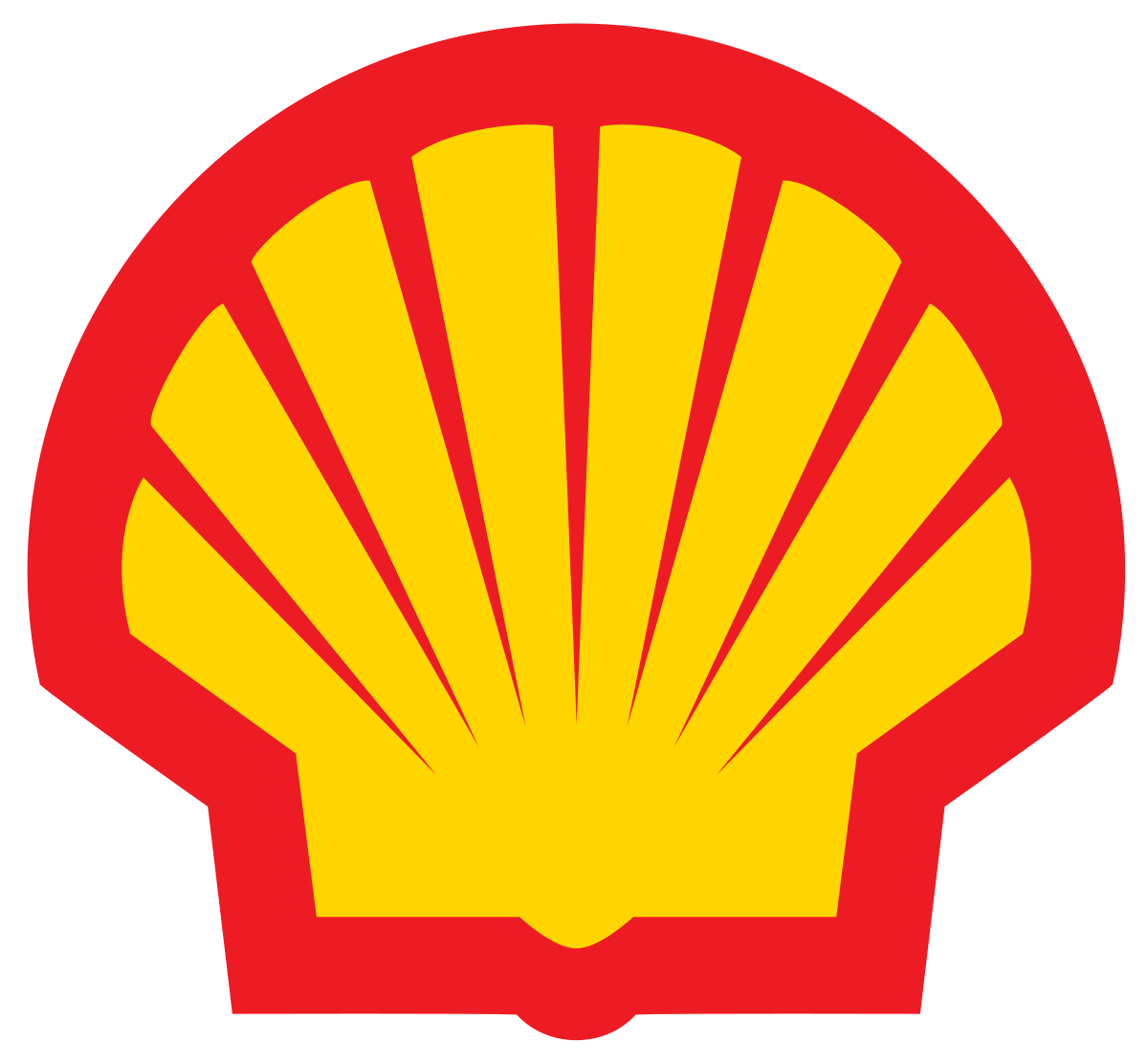 Job DescriptionThe purpose of this role is to manage risk identification: model & portfolio assumptions and market inputs, pricing issues, and drive understanding of the design and utilization of VaR, stress testing, and scenario analysis. This role will also identify, develop, and implement systems efficiencies and reporting capabilities for the risk books. This role is to primarily support the East Crude Trading business but will also provide global Read more
coverage and support for the North America desks managed out of Houston and Europe, East and Derivatives desks managed out of London. This role will also serve as a key onshore focal point for risk control activities around the global crude trading business.RequirementsRequirements:Bachelor's degree in Business, Economics, Mathematics or EngineeringStrong understanding of trading, operations, risk and mid/back office business processes, policies, procedures and controlsAdvanced grasp of trading influences, deal structures and types, interpreting positions, P&L, mark to market, trading reporting regulations, financial and management reporting, position reporting, and financial analysisStrong business analysis skills, modeling capabilities, research and problem-solving skills, computer skills, technologically orientedSystems knowledge on Endur trading system will be an advantageCapable of being independent from front office to objectively analyze and report risks and exposuresSelf-starter, highly motivated, results orientedTeam player, good interpersonal skills with the ability to challenge commercial team membersReliable and dependableInnovative and creative, excellent problem-solving capabilitiesContinuous improvement mindset, utilizing tools to streamline and automate desk Desired:Master's degree in a quantitative disciplineSubstantial experience within a trading and risk management organization, including an advanced understanding of the global crude oil markets (physical & financial).Experience with an energy trading risk management system and ability to fully leverage its functionality.Introduce & implement industry best practices in commodity trading risk management.
Skills