Sign in or register for a JobTech account.
Job DescriptionThe incumbent shall be responsible to:Assist in Triage and perform ECGsAssist patient in their activities of daily living (ADL)Assist in serving dietTransfer of simple cases up to inpatient wardsBring patients for x-rays and CT scansJob RequirementsDiploma in Nursing or State Registered Nurse CertificateAt least 1 year of inpatient ward experience as Staff NurseCandidate must be registered with Singapore Nursing Board
Skills
Job DescriptionThe incumbent shall be responsible to:Assist in Triage and perform ECGsAssist patient in their activities of daily living (ADL)Assist in serving dietTransfer of simple cases up to inpatient wardsBring patients for x-rays and CT scansJob RequirementsITE Certificate in Nursing or State Enrolled Nurse CertificateAt least 1 year of inpatient ward experience as Enrolled NurseCandidate must be registered with Singapore Nursing Board
Skills
Job DescriptionThe incumbent shall be responsible to:Able to assess accurately, formulate appropriate treatment goals based on the patient's needs Able to execute therapy sessions effectively and safelyAble to work independently and in a multi-disciplinary teamJob RequirementsRecognized Bachelor Degree in Occupational TherapyAt least 2 years relevant working experience in public or private institutionsWith Full registration under Allied Health Professional Council (AHPC) SingaporeGood team player with strong communication and interpersonal Read more
Skills
Job DescriptionThe incumbent shall be responsible to:(1) To support compliance to research regulations Report suspected offences / contraventions, Serious Adverse Events (Expected and Unexpected SAE) to Director, Medical Services (MOH)Report on conduct of JHC human biomedical research ( HBR) & other types of researchEstablish Data and Safety Monitoring Board if IRB considers it necessaryAudit of Institution HBR, Tissue collected in projects ( as per Tissue Framework), and other Read more
types of researchInvestigate any areas of concerns and takes remedial action(2) Support Research Office functions in Clinical Research UnitMaintain database to keep track of the latest status of all research projects that are submitted to the ethics committee, for review.Arrangement and logistics of research meetings such as Clinical Research Committee meeting, hospital-wide research meeting, etcHelp to request and collate details of research publications and other Research Key Performance Indicators (KPIs) from clinical, allied health departments and Nursing.Build up the research infrastructure for JurongHealth Campus that is in compliance with Good Clinical Practice (GCP) and to facilitate clinical research and clinical trials in the institution.Oversee research projects and ensure timely submissions of progress reports, claims and completion of proposed projects.Liaise with NHG Research & Development Office, relevant health authorities and, external organizations on any research-related matters.Assist in Research Governance, attend to research insurance matters.Provide secretariat support to research related committees(3) To facilitate funded research activitiesWork with other healthcare professionals and provide support to staff in JurongHealth Campus on the following matters for their research:Act as a liaison to explain research project's aim to subjectsPerform screening of suitable subjectsCollect samples from subjects (if required by research project)Ensure consent from subjects is taken as per requirements. Collect relevant research data, compile relevant subject data and maintain proper documentationPrepare submission of projects to DSRB (research ethics committee) and Health Sciences Authority, for review.Assist with verification, collation and submission of invoices generated by funded research projects.(4) To participate in projects and activities as required by Clinical Research Unit. Work on ad-hoc tasks assigned Job RequirementsGood degree related to healthcare or equivalent with minimum 1 year of work experience.Knowledge of MS office.Excellent command of English, with good communication and interpersonal skills.Knowledge of local dialects and languages will be an advantage.Some relevant experience in clinical research
Skills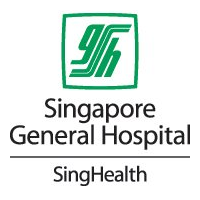 Job DescriptionYou will support the Division, its departments and committees in the daily operations, administration, coordination and execution of the following functions, including but not limited to:- Advise researchers on funding opportunitiesDraft and circulate grant call information to the research communityCheck grant applications for completeness and ensure timely submissionEnsure compliance to funder's T&Cs and hospital's policies in the grant budgeting processManage grant variations, extensions and other change requestsOversee Read more
submission of progress and final reportsEstablish work processes and guidelinesLiaise with funders and other departments on grant related issuesEnsure that the timelines are met while still maintaining high standards of workProvide secretariat support to the Research Executive Committee and other relevant workgroups, if and when necessaryAny other ad-hoc duties as assigned by Supervisors or ManagementJob Requirements1. Recognised University degree in Biomedical sciences or related fields2. Preferably with 2 years of research administration experience.Candidates with 2-3 years of non-related work experience will also be considered.3. Meticulous, well-organised and ability to multi-task efficiently4. Good interpersonal, communication and writing skills, and able to work well in teams5. Proficient in MS Office software
Skills
Job Responsibilities & Duties: Report to Clinic ManagersProvide receptionist duties at front counterAble to apply basic patient carePrepare and dispense medicationsAssist doctors during consultation and clinical procedures (if necessary)Able to do Corporate claimsHandle all transactions include payments and ensure proper documentationPerform basic tests on patient (E.g. administering urine test, vision test etc.Must be Read more
able to work at other branches when required Able to commit 6 working days per week Skills and Qualifications: 'N' Level or 'O' Level / Nitec / Diploma in Nursing or equivalentAt least 1 year Clinic Experience preferredFamiliarity with medications is necessaryAbility to communicate in other languagesProficiency in Computer and MS Office is essentialPreferably experience with Medi2000 system Proactive, committed and ability to work independently under tight schedulePossess strong technical and problem solving skillsGood team player Candidates with no experience from nursing courses are welcome. On-the-Job Training will be provided. Interested applicants please submit your resume with expected salary to us at ivanhui@phmgpl.com Only shortlisted candidates will be notified. Do visit our website www.prohealth.sg to know more about us
Skills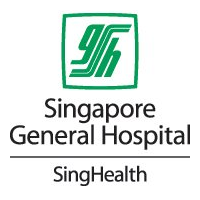 Job DescriptionYou will provide administrative support in activities relating to employee and union relations including collation and analysis of data. You will also involve in HR activities such as administration of awards, and coordination of employee engagement events, thereby contributing to a work environment that promotes committed and satisfied employees.Job RequirementsDegree in any discipline with at least 2 years' relevant experienceGood analytical, communication and organization skillsExcellent interpersonal skills
Skills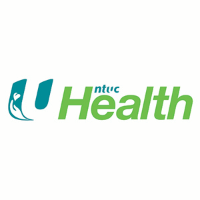 You are responsible for the transportation of residents and items of the nursing home. Duties include the cleaning and maintenance of the assigned vehicle. Besides transportation duties, you are to provide support to the facilities and the security team of the Home.Requirements:Able to read and write simple EnglishPossess valid class 3 driving licenseAble to do shift work, inclusive of weekends and public holidaysGood team playerONLY SHORTLISTED CANDIDATES WILL Read more
Skills
ResponsibilitiesProvide physiotherapy assessment and treatment to the patients, to regain their optimum function status/abilities, through efficient use of physical rehabilitative modalities.RequirementsBachelor or Diploma in Physiotherapy with at least 1-5 years of relevant working experience in a healthcare environment. Full registration as Physiotherapist with AHPCInterested applicants are invited to apply.Only shortlisted candidates will be notified.
Skills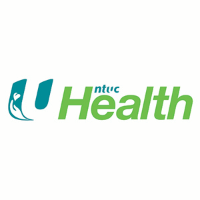 The Cluster Manager is responsible for leading and managing a cluster of day care centres in the area of quality care, people, revenue and profitability. This must be achieved within the policies and practices of NTUC Health team - in the context of best people practices, fair business practices and quality care set.He / she will need to work closely with the respective centers-in-charged (CIC) within the cluster Read more
to develop and implement plans to achieve long term centre objectives.OperationsMajor ActivitiesCover CIC at the centers in their absence temporarily, when needed (i.e. in emergencies or long period of leave)Establish and Enforce Standard Operating Procedures (SOP) and/or work proesses for centre based on guidelines and MOH requirements.Evaluate, identify gaps and provide solutions for area of improvements in clusters' center operations and maximising resources.Keep abreast of any trends and changes in the eldercare's industry to stay competitive and up to date with centers service offerings.Assist in the introduction and implementation of new services, programmes, equipment, initiatives and systems.Outcomes/MeasuresSmooth operations of the clusters' day care centre.Improve the center's systems / processes (i.e. Training, Deployment of resources)Quality CareMajor ActivitiesEnsure that the standards of clusters' day-to-day operations are being met as per ISO standards and/or SOP - in the area of meals, transport arrangements, medication preparations, centre facilities, clients' activities and programs, procedures and safety.Ensure that cluster centres are up to date in their MOH and ISO audits. This include collaborating with Nursing Team (e.g. Nurse Educator and Nurse Manager).Conduct family conference and regular case discussion with centre managers on cases with higher complexity.Ensure incident reports are reviewed and if required, to consult Nurse Manager and Nurse Educator. Root-case Analysis (RCA) is to be conducted if required and escalated to the relevant internal partners (i.e. HR and RO, if required).Outcomes/MeasuresSmooth operations of the clusters' day care centre.Ensure audits are completed (i.e. ISO, MOH, NMTs) and HQ/center goals are accomplished.Customer SatisfactionMajor ActivitiesUsing observation of the centres, input from clients, and knowledge of the market to identify and help each centre capitalise on priorities so that the needs of the clients are satisfied.Assist to strategize inter-clusters/cross-agencies/disciplines collaborations, when necessary.Review and propose enhance services through value addiing processes (e.g. projects, events, external partnership).Evaluate the customer journey in the area of awareness(referrals), onboarding, centre experience and customer engagement to improve the customer experience.Outcomes/MeasuresGood customer feedback for cluster's center operatons and engagement efforts and achieve a minimum recommendation score of 8.People Management and DevelopmentMajor ActivitiesConduct regular mentoring, coaching and consulting sessions with CICs to help them resolve issues at work (i.e. operational, quality management, managing of staff) and accomplish center's objectives.Work shoulder to shoulder with the team, to create a culture of centre of excellence. Induct new centres managers, and provide support for CIC to develop and grow with best practices.Conduct appraisal and evaluate performance in a fair and constructive manner. Guide and work with CIC to handle complex cases, when required.Formulate training plan of CICs to upgrade their competencies and skillset that is aligned with organizational directive.Create and manage a manpower resource plan for headcount budgeting, succession planning and career progression.Responsible for interviewing, assessing and selecting suitable candidates based on centre requirements and organisational goals and values. This include participation in job fair for recruitment.Outcomes/MeasuresMotivated and productive CICs to meet centre targets and key performance indicator.Hire staff that is competent for the job and fit in the organisation.Revenue Growth and Optimum ProfitMajor ActivitiesOversees the P&L accounts of clusters centres and look into areas of improvement (i.e. budget, expenses, manpower and design).Supervising the implementation of reinvestment plan for each centre.Outcomes/MeasuresEnsure that centers operating revenues and expenditures are efficient and healthy.Degree in Business Management / Nursing / Pharmacy / Therapy / Social Work or other relevant fields.3 to 5 years' experience in leadership and managementTeam player with strong internal and external customer focus.Matured individual to work independently and is pro-active in following-upExcellent communication (written and verbal) and negotiation skillsGood planining and organising skillsInnovative problem solver with strong people development mindsetEnjoy working in elderly settingAdditional Advantageous SkillsPreferably experience working with MOH and other relevant stakeholders in healthcare industry or government agencies in general.Experience working with dementia clients or medical social work an advantage.
Skills