Sign in or register for a JobTech account.
Roles & ResponsibilitiesPick and Pack, staging, loading and unloadingIssue stock to authorised recipientsConducting of stock takeMaintaining of housekeeping duties in the warehouseOther additional warehouse duties as assigned by the immediate supervisorRequirementsMin "N" LevelContribute to the efficient operation of the Warehouse (Freezer, Chiller)Positive attitude and detailed-orientedAble to work in fast paced environmentAble to work 5.5 daysPreferably with Forklift licenseAble to start work immediatelySingaporeans or SPR preferred
Skills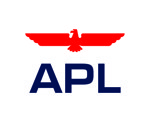 Roles & ResponsibilitiesBrief DescriptionReporting to the Head of Insights & Product Development in Liner Marketing Management Department. You will be required to analyse, identify and help to deliver on opportunities to grow APL's business revenue streams: assist in formulating strategies and plans to develop new markets/businesses, in line with the organization's revenue and market share objectives, and work with all stakeholders to realize the opportunities.Key Result AreasDevelop accounts; Read more
acquire new customers and cross-sell or up-sell to existing accounts. Identify and qualify opportunities with target accountsDevelop plans to meet customers' unmet or underserved needsInterface with front line offices to understand requirements and other internal stakeholders as requiredKey AccountabilitiesCollect, analyse data and size up market opportunities. Assist in development and reporting of competitive market analysis and models to support new businesses.Develop, identify and qualify new business development opportunities through various lead sources including sales teams and other sources.Assist in development of supporting materials and tools, including guidance to marketing communication team on collaterals and activities to support business developmentWork collaboratively to relay requirements and expectations to IT if applicable on enhancements required to support new business opportunitiesDrive marketing campaigns to create awareness and interest in new businesses and drive pipeline for sales teamsPerform other on demand analysis and reporting as required.RequirementsRequirementsAble to work in a teamAbility to interpret numerical and written data, identify trends, provide insights and recommendationsProficient in using data in marketing planning: to develop customer value propositions, competitive positioningAble to work independently, managing multiple initiatives and projects simultaneouslyStrong commercial focus - ability to present key findings relevant to the businessAble to deal with ambiguity and uncertaintyAble to work under pressure and tight timelinePreferable with a business degree from a reputable universityKnowledge of transportation/shipping industry
Skills Responsibilities:Liaise with technicians on customers' concerns to conducting inspections; test drives and diagnosis; Check vehicles maintenance records;examine services schedules; Advise and coordinate with customers on their servicing needs and repairs Calculate costs and prepare quotations to customers Monitor jobs and update customers on changes and repair status Build good rapport with customersRequirements:NTC 2/3 in Automotive is value added / relevant experience Valid class 3 driving license Able to Read more
liaise with English and Mandarin speaking customers Males applicants must complete National Service Computer Literate Experience not necessary Able to start work immediately or within short notice Work location at Bukit Merah AreaInterested applicants please email resumes to [Click Here to Email Your Resume] (mailto:[Click Here to Email Your Resume]) for an interview appointment.
Skills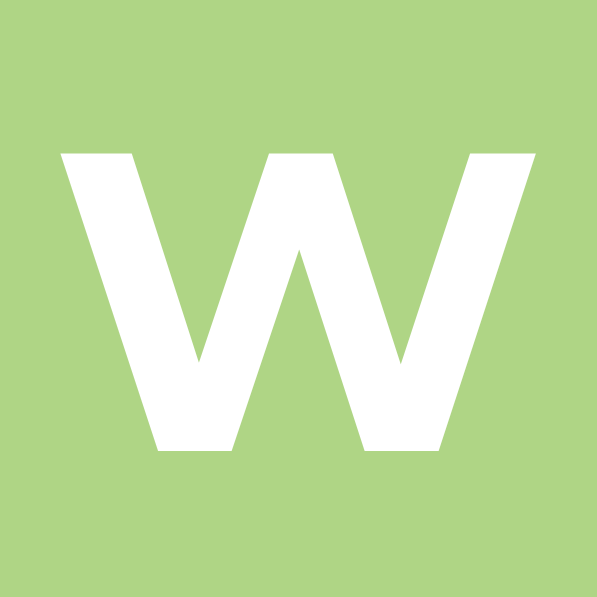 Roles & ResponsibilitiesDelivering Rewarding CareersJoin Wallem and you join an organisation with global reach and a rich heritage in the maritime industry, respected as a leader in delivering a diversified range of maritime solutions. Ours is a company that continues to move forward, taking a progressive approach to developing new services and technologies. You will also be joining a highly talented team in an environment of friendly professionalism, Read more
where you can learn from your colleagues and from the support we provide to help you progress in your career.Position OverviewThe incumbent's responsibilities support the ship agency team in arranging the operations at port. He/She handles cargo documents (e.g. Bill of ladings, cargo import and export documents, booking lists, shipping orders, Shipping permits, delivery orders) and ensures that relevant documentations are in order to commence the discharging and loading operations are compliant to the local regulations. He/She liaises with external agencies on daily work matters, has knowledge of local regulations,handles discussions and solves problems under the guidance of the Operations Manager.RequirementsKey Responsibilities & AccountabilitiesDocumentation:Monitor ship arrivals and departures.Liaise with regulatory authorities on cargo documentation clearance.Handle cargo documentations, invoices and inward/outward shipments.Verify records on incoming and outgoing shipments.Update and maintain shipment records.Work with port officers regarding cargo documents.Handle customs clearance procedures related to cargo documentation.Operations Administration:Monitor ships' Principals enquiries and co-ordinate with the Operations Managers and Executives to ensure all emails are responded promptly.Monitor cargo movements, containers logistics and deliveries.General Operations Administrative Duties and ad-hoc duties as assigned.QualificationsGCE O Level, Higher NITEC or Diploma in Maritime Business ManagementExperience1-year relevant experience in the Maritime industry will be an advantage.Good command of written and spoken English.Due to ship scheduling, must be willing to work after office hours and on weekends/public holidays when necessary.Key Knowledge AreasKnowledge of PortnetKnowledge of inward and outward documentation procedures.Able to identify the importance and types of shipping documents.Understand the functions of shipping documents in relation to the cargo transportation process.Knowledge of the types, functions and importance of Bills of Lading (BL).Knowledge of port and customs and immigration procedures.Knowledge of Non-Vessel Operating Common Carrier (NVOCC) operations for documentation.SkillsComputer literate with emphasis on MS Office and E-mail.Accountable, adaptable, attentive to detail.Able to exercise sound judgment.Resilient and able to manage tight timelines and to multi-task.
Skills
$9 - $10 an hourTemporarySpecific Responsibilities: To be responsible for day to day management of all aspects of customer service.Able to handle large volume of calls daily.Support sales and operation team to execute daily activities and meet objectives associated with all tasks assigned.Promote excellent customer service and ensure satisfaction is delivered consistently.Greet customers warmly and ascertain problem or reason for calling with personal touch.Work well with sales and Read more
operation team and fellow customer service officers to ensure exceptionally high standard of service is being delivered.General affair (purchasing / management of stationery & equipment).Billing work (invoicing / data inputting).Support administrative function in the office.Job Specifications/Requirements: Higher NITEC or Diploma or its equivalent.Good understanding of customer account management.Friendly and Customer Service Driven.Proficient in MS Office.A Team Player.Minimum 1 year of relevant customer service experience.Good attendance and punctuality.* Duration: 3 months from the start date.* Weekdays: 5 days/week, 9am - 6pm * Remuneration: Hourly rating (SGD 10.00 /hour)Job Type: TemporarySalary: $9.00 to $10.00 /hourExperience:customer service: 1 year (Preferred)Education:GCE 'O' Level or equivalent (Preferred)Location:24 Penjuru Road (Preferred)Language:English, Mandarin & Berhasa Melayu (Preferred)
Skills
$2,500 - $3,000 a monthPermanentSpecific Responsibilities: Responsible for operation flow within the group.Lend support to her group, when necessary.To manage and train staff such that duties are being performed in accordancetocompany rules.To troubleshoot operation problems and take responsibility to resolve them.To have an understanding of the different activity charges for the customers in their own respective groups.To calculate the cost for each type of activity charge in their Read more
own respective groups.To analyze revenue and costs for each customer.To escalate to Section Leader if charges to the customer are not proportionate with the amount of work being done by the staff.To implement various methods in order to decrease cost.Management of staff within their group. Management of attendance and shift schedule of staff.Job Specifications/Requirements: Candidate must possess at least Diploma or its equivalent in Logistic/Transportation or equivalent.Meticulous and able to meet tight deadlines.Minimum 2 years of working experience in similar capacity.Able to multi-task and work in a fast-paced environment with minimum supervision.5.5 days work week, Alternate Saturdays.Shift work (9:00am to 6:00pm & 11:00am to 8:00pm)Job Type: PermanentSalary: $2,500.00 to $3,000.00 /monthExperience:Warehouse Management: 1 year (Preferred)Education:Professional Qualification or Polytechnic Diploma (Preferred)Location:24 Penjuru Road (Preferred)License:Warehouse Management System (WMS) (Preferred)Language:English, Mandarin & Berhasa Melayu (Preferred)
Skills
$1,200 - $1,600 a monthPermanentSpecific Responsibilities: Responsible for warehouse operation and inventory control.Checks, inspection and administering of new goods into warehouse.Analysethe operation bottle neck and issue.Improve daily operation productivity.Adhering to SOP to ensure supply chain management.Job Specifications/Requirements: Candidate must possess at least a NITEC or its equivalentMinimum 1 – 2 years' experience in inventory and warehouse managementExperience of piece picking operation(especially FMCG cargo)Experience of using WMSAble to use Read more
MS Office, particularly in ExcelPossess a valid Singapore Forklift licenseGood attendance and punctuality.Job Type: PermanentSalary: $1,200.00 to $1,600.00 /monthExperience:warehouse: 1 year (Preferred)Education:GCE 'O' Level or equivalent (Preferred)Location:24 Penjuru Road (Preferred)License:forklift (Preferred)Language:English, Mandarin & Berhasa Melayu (Preferred)
Skills
$3,000 - $4,000 a monthDuties & ResponsibilitiesAnalyze the effectiveness of customer's operations; develop optimal and well-conceptualized logistics solutionsWork closely with respective Operations Leads to develop detailed proposals including solution design, cost models, process flow simulation within defined timelinesInvolved in the development of pricing solutions and perform profit & loss analysis for customer business opportunitiesLead initiatives to develop supply chain capabilities and replicate these capabilities across the organizationCreation and Read more
execution of project work plans in support of new projectsDeployment of best practices across organization, ie business unitsRequirementsPossesses a Bachelor's Degree in Industrial Engineering or equivalent1 - 2 years of experience in warehousing & distribution, order management, and planning in the Logistics IndustryGood knowledge in handling costing matters, ie cost modeling, participation in a tender/ bid for contractsGood presentation skills will be advantageousPossesses strong analytical and problem-solving skillsJob Type: Full-timeSalary: $3,000.00 to $4,000.00 /monthExperience:Project Coordination: 1 year (Preferred)Logistics: 1 year (Preferred)
Skills Roles & ResponsibilitiesAssist with matching and checking of supplier invoices, including follow up with operations and customer servicesData entry in to customise systemPrepare payment in cheque or GIRO and process of staff claimsMaintain AP aging, checking on SOAPrepare cashflow statement and schedulesAble to work within deadline and fast pace environmentOther Ad-hoc duties as assigned RequirementsMin Diploma in Accountancy or equivalentMin 2 years' experience in Account PayableKnowledge of Singapore Read more
GST will be advantageousDetailed, meticulous and independent person with good inter-personal skillsAble to start work immediately or within short notice
Skills Roles & ResponsibilitiesThe companyEuropean based global freight forwarding company specialising in air, ocean, land transport and all related services.Reporting to the Accounting Supervisor, the Accounting Executive will be responsible to support the full spectrum of accounts in the Finance department.The role:Handle basic accounting duties involving with AP, AR, GL and Bank Reconciliation as given by Accounting SupervisorFollow up with customers on outstanding balancesPrepare cheques, invoices and other financial Read more
documentsEnsure all deliverables are submitted accurately and timelyAssist in preparation of monthly and quarterly financial reportsPerform other ad-hoc finance administrative tasks from time to timeRequirementsThe requirements:Bachelor Degree in Accounting, ACCA or equivalentAt least 1 year of relevant working experience; On-the-job training will be provided for accepted candidates with no working experienceStrong communication skills in EnglishDetail-oriented, organised and independent
Skills