Sign in or register for a JobTech account. We are looking for a Front-End Web Developer who is motivated to combine the art of design with the science of programming. Responsibilities will include translation of the UI/UX design wireframes to actual code that will produce visual elements of the application. You will work with the UI/UX designer and bridge the gap between graphical design and technical implementation, taking an active role on both sides and defining Read more
how the application looks as well as how it works. Responsibilities:Work with the designers to create user centric websites and digital assets. Build intuitive, rich and functional user interfaces using dynamic web presentations technology Develop new user-facing features for both desktop and mobile devices Assist in project deployment and infrastructure setup independently. Build reusable code and libraries for future use Ensure the technical feasibility of UI/UX designs Optimise application for maximum speed and scalability Assure that all user input is validated before submitting to back-end Collaborate with other team members Ability to work and thrive in a fast-paced environment, learn rapidly and apply diverse web technologies and techniques Support and maintenance of existing applications.Job Requirements:Bachelor's degree in computer science or related field or related experience. Minimum of two (2) years of experience within information technology, and leading a team of IT personnel. Must have front end web and mobile development with HTML, CSS, JavaScript, React, Ajax, jQuery. Proficient understanding of web markup, including HTML5, CSS3. Proficient understanding of client-side scripting and JavaScript frameworks, including jQuery. Good understanding of advanced JavaScript libraries and frameworks, such as AngularJS, KnockoutJS, BackboneJS, ReactJS, DurandalJS etc Good understanding of asynchronous request handling, partial page updates, and AJAX. Experience with RESTful web services design, development and integration into web applications. Basic understanding of server-side CSS pre-processing platforms, such as LESS and SASS Proficient understanding of cross-browser compatibility issues and ways to work around them. Good understanding of SEO principles and ensuring that application will adhere to them Experience with the Agile/Scrum development methodology, source control (such as Git) and issue-tracking systems such as Zendesk and Atlassian JIRA for disciplined and communication-friendly development. Strong organisational and time management skills. Attention to detail, able to work independently and take initiative. Able to communicate effectively between team members and product managers. Excellent problem solver. Highly motivated self-starter. Communicate well in English.**Please include your portfolios of work, last drawn pay and reason(s) for leaving your last employment in your CV. Please send your resume to [Click Here to Email Your Resume]
Skills Administrative Responsibilities:Receive, process and verify the accuracy of orders from customers utilizing the organization's internal WMS system and customer purchase order (includes customer SAP system) Provide back-up support to other group members in the performance of dutiesExecute all import, outbound, manipulation and storage orders as per customer requirementKnowledge in PM4 application, bill of lading, COO, FTA, AMS/IFS filing, export declaration, LC negotiation and customs bonded schemeInitiate required action Read more
for response to customer service requestEnsure and provide quality service to both internal and external customersLiaise with the operational team closely for day to day administration requirementAssist operations in booking of trucking needsConduct continuous stock take to maintain high level of stock accuracyPrepare daily administration report and monthly productivity reports.Ensure all operational activities are invoiced to customer accordingly.Interface with customers pertaining to safety, quality and administrative requirementsWilling to take on additional task as delegated by the General Manager Administration and the Administration Manager.Ensure customer KPI's are meet as per organizational requirement.Requirements:3-5 years' experience as customer service in a (3PL) logistic setting preferably in the Chemical IndustryExperience in providing customer service support, customer service orientationGood negotiation skillsProficient in English both written and verbalPositive attitude and pleasant personality
Skills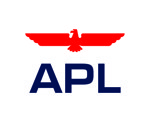 Roles & ResponsibilitiesBrief DescriptionThis position will deliver iPrice (next-generation pricing system) for APL.This is achieved via an intense effort to harmonize & simplify rate related processes across Sales / Trades / PAC / GSSC and to ensure that APL's differentiators are preserved.The position is also responsible for the design & implementation of initiatives that will enable APL Sales to sell more effectively.The incumbent will interface with APL's over Read more
900 strong sales organization and will drive initiatives to build effective APL Sales teams globally, that are positioned to engage customers efficiently to realize APL's revenue & volume growth objectives.Key Result AreasiPrice: deliver a harmonized & simplified end-to-end rate request to filing pricing process that is aligned across Sales / Trades / GSSCiPrice: on-time & successful launch for APL; management of – requirements gathering, scoping, FO Sales Training, deployment, user setup & supportiPrice: Phases – Training, Pilot, & Phased Launch/Deployment Pilot, Phased Deployment,Successful design, implementation, & strong adoption of initiatives that enable APL Sales to sell more effectively.Key AccountabilitiesiPrice: intensive & frequent engagement with Sales / Trades / PAC / GSSC / RAC / Tallinn to align & document rate related processesiPrice: identify impacts of process & system changes – deliver mitigation plan & roll-out approachiPrice: represent APL Sales as domain expert & collaborate/maintain the APL Sales SME, KU, Trainer networksiPrice: deliver training approach, collaterals, & budgetEnsure consistent implementation of sales enablement initiatives by defining a governance model that is geared for success – metrics & engagement with APL Commercial HeadsIncrease APL's value proposition by ensuring that each Sales Rep's customer book of business is streamlined & effectiveEnsure country adherence to Sales Roles & Structure RequirementsIncumbent specificationEducation:Bachelor's degree in relevant disciplineExperience:At least 6 years of working experienceExperience or familiarity with Configure Price Quote (CPQ) systems.First-hand experience in liner field sales & in liner pricing roles.Understanding of improvement Approaches.Competencies:Commercial Acumen.Customer Driven.Building Relationships & Networks.Results Orientation & Decisiveness.Interpersonal Drive & Energy.Working & Managing as a Team.Tolerance of ambiguity.Strong business and project management skills.Excellent written, oral presentation and interpersonal skills.
Skills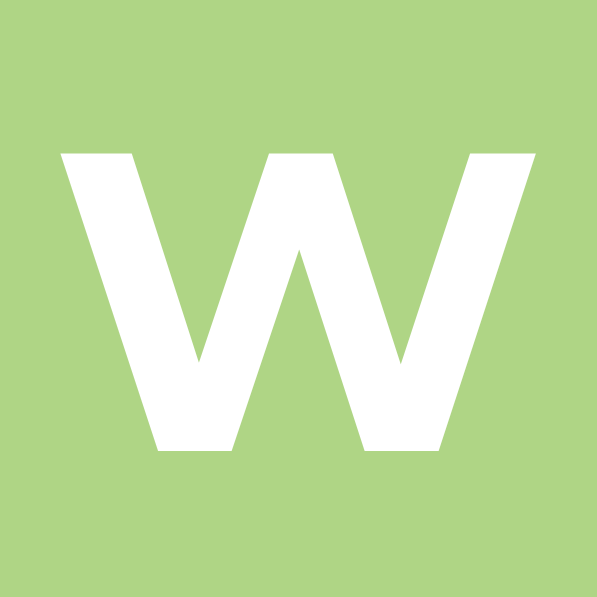 ResponsibilitiesMonitoring and controlling of container inventory in Singapore and Wayports Co-ordination of equipment operations with agents, vendors, depots and PSA Terminal Performing general operations and logistics dutiesRequirementsGCE 'O' Level / 'A' Level / Diploma Entry level candidates are welcome to apply Positive attitude, committed, meticulous and responsible A team player with pleasant and outgoing character Proficiency in MS Office applications and computer savvyInterested applicants, please state your working Read more
experiences, qualifications, last drawn & expected salaries and reasons for leaving in your resume and write in/email to : 10 Hoe Chiang Road #25-01 Keppel Towers Singapore 089315 Email: [Click Here to Email Your Resume] Please do not use 'Quick Apply' or 'Non-member Apply'. We regret only the shortlisted candidates will be notified.
Skills PermanentHandle full set of accountEnsure that day to day transnational accounting is performed accurately and in a timely fashion.Monthly reconciliation of current account balances and bank reconciliations.Maintain monthly closing.Investigate and resolve AP, AR, GL issues (dispute resolution) with internal and external customers.Perform accounts receivable or payable function for local and overseas entities.Manage cash flow and collection for the Group.Undertake any additional ad-hoc tasks as assigned by management.Record all Read more
Purchase Order entries for local and export sales and generate Sales Invoices.Issue and record debit/credit notes and sales returns to suppliers and customers accounts respectively.Monitor and update LC Book based on Invoice Financing approvals, LCs and paid bills.Any other ad-hoc duties as assignedJob RequirementMinimum Diploma in Accounting/Banking or equivalentAt least 1 years experience in handling full set of Accounts (GL/AP/AR)Able to work independentlyGood interpersonal and communication skillsAnalytical and Management SkillsSelf-motivated, goal/result oriented and works well under pressureMS Office proficiency, particularly MS ExcelTo apply : please send resume in completed resume with the following information : 1 Current and Expected Salary2 Education3 Reasons for leaving4 Date of Availability5 Recent PhotoJob Types: Full-time, PermanentExperience:Account: 1 year (Preferred)Location:Singapore (Preferred)
Skills At Uber, we ignite opportunity by setting the world in motion. We take on big problems to help drivers, riders, delivery partners, and eaters get moving in more than 600 cities around the world.


We welcome people from all backgrounds who seek the opportunity to help build a future where everyone and everything can move independently. If you have the curiosity, passion, and Read more
collaborative spirit, work with us, and let's move the world forward, together.



About the Role



We are looking for a Rides Operations Manager North Asia (NA) , to help us provide world-class safety and compliance outcomes across NA.


You will lead, design and execute cross functional processes, projects and experiments inspired by a deep and analytical understanding of our business.


Safety is at the core Uber. Our technology enables us to focus on consumer safety before, during and after every trip. Our work spans across the entire Uber ecosystem and around the globe: from community safety — such as reducing drink-driving and improving public infrastructure — to consumer safety — such as building better products and strengthening services that improve trust and peace of mind. The NA region has embraced Uber and has a dedicated regulatory framework for ridesharing in all jurisdictions in which we operate. Compliance with State regulatory frameworks will be a key part of this role.




What You'll Do



Strategy. Work with the Rides NA Leadership team to define the overall regional safety strategy and operational compliance objectives for the region.


Safety Leadership. Support the continued development of a world class safety culture within Uber NA. Show the ability to think outside the box, challenge traditional safety approaches and help define what industry leading safety performance looks like.


Risk and Compliance. Driver a mature risk based approach to safety management supported by data and robust analysis. Help ensure alignment with the regulatory landscape - build processes that achieve compliant outcomes in new and innovative ways by leveraging our technology and unique capabilities.


Support. Be a trusted partner and advisor to the Rides business by delivering expert support and advice. Conduct deep dives into safety outcomes across NA and work with operations teams to identify and implement solutions and improvements.


Trust & Safety Program Management. You will work closely with the NA and global leadership team to build and execute initiatives around improving safety outcomes in the region.


Metrics and Analytics. Own analysis and metrics for trust and safety in the region. Build tracking and reporting tools to improve stakeholder visibility into these metrics and trends, and set data-driven safety targets.


Product. Work with HQ product team on the delivery of new safety product features to continue to improve trust and safety across the region.



What You'll Need



4 Minimum Years of Experience with Operations, Trust & Safety



About the Team



Safety is a top priority at Uber, we are working towards being industry leaders in safety and setting the bar for others to reach.


We are growing our safety team to drive focus on this priority. This team will set the strategy and drive innovation across the North Asia region to raise the bar on safety in transport space and build public trust in the safety of our platform.


The Safety Sr Manager will be the primary safety liaison and business partner between the national leadership teams, regional operations teams and HQ Trust & Safety and our Incident response team.
Skills Roles & ResponsibilitiesOrganize and maintain inventory and storage areaEnsure accuracy of deliveriesMaintain items record and utilize reports to project warehouse statusIdentify areas of improvement and establish innovative work procedures and practicesOrder new supplies in a timely mannerConstantly work to improve processesMake suggestions for productivity improvementsEnsure that facility equipment is properly maintainedCommunicate and collaborate with other team membersRequirementsKnowledge of warehouse software packages and MS Office proficiencyExcellent communication and interpersonal Read more
skillsProven ability to direct and coordinate operationsStrong organisational and time management skillsBS degree in logistics, supply chain management or business administrationCommercial driving and forklift operation certification
Skills * Must be able to start immediately * Must possess OWN vehicle (Motor/Car) * Meal Provided * Carpark Claimable * Singaporeans only FAST FOOD DELIVERY RIDERS/DRIVERS Slot available 8am to 1pm 7pm to 11pm 11pm to 7am Outlet available Seletar Mall Serangoon Central Hougang Kovan *12AM-8AM*Toa Payoh *2PM-6PM* &* 12AM to 8AM* Interested parties, please SMS your preferred slot, outlet Read more
& mode of transport to 96182251. Due to overwhelming responses, we do not disclose payment over the phone.
Skills Operational Responsibilities: Conduct Visual Inspection for physical defects and conditions on inbound shipments and outbound shipments Inspect labels for accuracy before release of products Account for quantity of goods loaded and unloaded Ensure timely and accurate release of goodsOversee the labelling and re-labelling of products Oversee the loading operation to ensure goods are loaded correctly Reporting of defects found during inspection Involved in root cause investigationEnsure checklists and Read more
proper documentation of inspection are completes timely. Supporting other quality checkers in out bound and in bound shipments Willing to work in environment of prolonged standing and warehouse environment Safety Responsibilities : Conduct take5, toolbox meeting and SOP training for operators Conduct safety audits daily and report near misses Maintain a high level of Safety standards as per organizational requirement Ensure appropriate PPE is issued for each operational function Work towards a target of zero recordable injury Quality Responsibilities : Maintain high level of quality standards throughout all operational functions Work towards a zero non conformity for all operational functions Participate in ISO audits and gear towards quality excellence
Skills Requirement:Candidate must possess at least Primary/Secondary School/"O" Level in any field. At least 1 Year(s) of working experience in the related field is required for this position. Preferably Entry Level specialized in Manufacturing/Production Operations or equivalent.Job Description:Should have no known allergies working in a chemical facility and chemicals at large. Able to perform both day and night shift. Able to read and write English. Able to draw samples Read more
from ISO tank and perform heating task. Perform house keeping at the area designated for ISO-tank heating and responsible for the specific area Perform ad-hoc task as directed by the Operations supervisors and Operations manager.
Skills