 Responsibilities: Local sales for mainly lens care solution and saline. Maintain current and expanding customer base. Aging account and debts collection. Duties include marketing surveys, promotional and road shows' involvement. Ad hoc urgent deliveries as needed. Requirements & Benefits: Positive and Passionate. Good interpersonal & Read more
communication skill. FMCG experience preferred. GCE 'O', 'A' Level/ Diploma in Sales & Marketing/Biz. COP (Cert in Opticianry Practice) advantageous. Product training will be provided. Singapore Class 3 driving licence and own car. Willing to work in Tuas Pharma Plant. Interested applications are invited to send in detailed resume with Current and expected salaries Date of availability Job Description Job Summary: We are looking for a responsible and motivated person who wants the experience and has the drive to forward their career with a reputable and stable Company. We are seeking someone to help us out during the festive season with view to permanency available for the right candidate! Responsibilities and Duties: · Excellent computer skills and with the ability to perform data entry on a high volume level · Motivated Read more
self-starter with an eye for detail who is able to work autonomously · Data entry experience of more than 6 months in a fast pace environment · Excellent attention to detail when amending orders as required · Have a strong work ethic and other duties as required Qualifications and Skills: · Good working knowledge of Microsoft Windows including Word, Excel and Outlook · Work unsupervised to meet deadlines while working well under pressure · Ability to multi task and prioritise daily work schedule · Excellent written and verbal communication skills · Past experience with data bases and data entry If this sounds like the opportunity for you, please forward your resume with relevant experience Only successful applicants will be contacted. Please note - no recruitment agencies. Job Requirement · Work unsupervised to meet deadlines while working well under pressure · Ability to multi task and prioritise daily work schedule · Excellent written and verbal communication skills · Past experience with data bases and data entry Be careful - Don't provide your credit card details when applying for jobs. Applicants are advised not to pay any upfront payment or any registration fee for the purpose of applying jobs. FreelanceZone.com.sg does not charge any fee or take any commission for finding and applying jobs. Something suspicious? Report this job LATEST ONLINE APPLICANTS Is this job from you? Kindly login to view the contact details. View All Job Qualification: Higher Nitec or Diploma in engineering Knowledge of programming and mechanical preferred  Good spoken and written communication skills in English as well as Chinese (to liaise with Chinese speaking clients and suppliers) Able to work independently with initiatives and self-motivation Training will be provided Job Responsibilities: Perform project evaluation Read more
and specify hardware for vision applications Testing and initial setup of hardware and software Provide installation, commision and after-sales support Coordinate and set up live demonstrations and training to customers Liaise with suppliers Additional Info: We offer a comprehensive remuneration package (commensurate with experience): Basic Salary Quarterly Staff Commission Annual Variable Bonus Travel Allowance Annual and Medical Leave Medical Claim Address: Blk 19 Kallang Ave #06-163 Singapore 339410  A good employment benefit and good career growth awaits the successful candidate. Interested candidates please apply via "APPLY NOW" button. We regret that only shortlisted candidates will be notified. Thank you for your application. Responsibilities: - To provide installation for industrial CNC cutting machine - To provide repair services for industrial CNC cutting machine   Requirements: - Only Singaporean - Nitec/ Higher Nitec or Diploma in Electrical & Electronic engineering or equivalent. - Preferred with/without experience - Class 3 driving license will be advantages - On-job training will be provided.   Incentives: - Transport allowance, travelling allowance, performance bonus and etc   Interested applicants are invited to send a comprehensive CV stating current and expected salary, Read more
contact number, availability and recent photograph to  [Click Here to Email Your Resume] or call 96558181   FUSION TECHNIK PTE LTD 31 Woodlands Close #02-26, Woodlands Horizon, Singapore 737855 Website : http://www.fusion.sg DESCRIPTIONDesigns, develops, troubleshoots and debugs software programs forsoftware enhancements and new products. Develops software toolsincluding operating systems, compilers, routers, networks, utilities,databases and Internet-related tools. Determines hardware compatibilityand/or influences hardware design.JOB COMPLEXITYWorks on issues of moderate scope where analysis of situations or datarequires a review of relevant factors. Exercises judgment withindefined procedures and practices to determine appropriate action.SUPERVISIONNormally receives general instructions on routine work, detailedinstructions on new projects or Read more
assignments.EXPERIENCETypically requires a minimum of 2 years of related experience.KNOWLEDGE/SKILLDeveloping professional expertise. Applies company policies andprocedures to resolve variety of issues.SCOPEReceives assignments in the form of objectives with goals and theprocess by which to meet goals.INTERACTIONFrequently interacts with peers and customers to gain cooperation ofothers or conduct presentations of technical information/projectactivities. Builds productive internal/external working relationships.EDUCATIONBachelors DegreeLEVELPROF 2
Core Responsibilities: Data entry and linkng of codes in ERP system. Input and create packaging codes in ERP system. Assist in documentation for product specification and composition. Documents control and filing for the dept. Raising of transfer order and purchase requisition. Assist in sample preparation. Any Read more
other ad-hoc duties as and may be assigned at times. Pre-Requisite: Candidate must possess at least Higher secondary/Pre-U/A level/College, Diploma/Advanced/Higher/Graduate Diploma in any field. No work experience required. Required Skill(s): Microsoft Office Must be meticulous. Team work spirit, proactive and take initiative.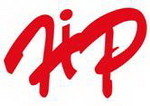 Job Description: Operate vertical CNC Milling machine with Fanuc control, checking dimension use profile projector and block gauge, copper de-burring, control high precision 0.005mm   Job requirements: GCE 'N' Level or NTC 3 & 2 Read more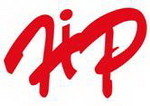 Job Description: Operate Okamoto Grinding machine, surface grinding, forming angle and radius, checking dimension use profile projector and block gauge, control high precision 0.005mm   Job requirements: GCE 'N' Level or NTC 3 & 2 Read more
Sr Firmware Engineer Join a team recognized for leadership, innovation and diversity Develop firmware for a variety of embedded products. You will create project and technical reports as required and help define product architecture as needed. You will participate in schematic/layout review process and test and evaluate prototypes from initial engineering samples to mass production. You will help maintain firmware servers and develop tools for internal Read more
use, including scripts and basic hardware interfaces. Aid in the design and development of equipment and systems, and redesign of existing systems to fulfill the needs of Honeywell's customers. We invite you to discover why a career with Honeywell is the opportunity you have been looking for. Help create innovative technologies that make the world cleaner and more sustainable, more secure, connected, energy efficient, and productive Work along side some of the world's most talented engineers. Senior Engineer (Software) – Printer Platforms and Architecture TeamDescription Design and development of firmware platform and software for Thermal Barcode Printers Responsible for detailed design of software components, with the ability to derive optimal design proposals and conduct implementation Responsible for design documentation which includes feasibility reports, project schedules and scoping, product requirements, functional specifications, design specifications, development test reports, engineering change notices et c Responsible for performing validation on new design Responsible for tracking and execution of individual or smaller team project assignments You will work closely with other functions in the organization such as system test, program management, marketing, electrical and quality teamsQualifications Minimum Bachelor's Degree in Computer Science/Engineering or equivalent At least 4 - 6 years of software development experience in C Experience in the following areas would be an advantage; Linux development environmentCommunication protocol stacks, such as 802.11 and/or BluetoothImage processing and vector computationReal-time embedded systemsExperience working in an Agile/SCRUM project team Analytical with strong problem solving skills A good team player, confident with project work, assertive and analytical, with drive and the ability to work independently with minimum supervision Excellent communication skills Created with SnapDevelop softwareProgrammingManage software applicationsCreation of instructional technical manuscriptsCreate reports Exempt INCLUDESADDITIONAL INFORMATIONJob ID: HRD2129Category: EngineeringLocation: Singapore, SG 486073 SGP Honeywell is an equal opportunity employer. Qualified applicants will be considered without regard to age, race, creed, color, national origin, ancestry, marital status, affectional or sexual orientation, gender identity or expression, disability, nationality, sex, or veteran status.
Project Application Engineer Project Application Engineer is the primary technical resource for the field sales force, and is responsible for actively driving and managing the technology evaluation stage of the sales process. Working in conjunction with the sales team as the key technical advisor and product advocate, the Project Application Engineer must be able to identify and provide reliable solutions for all technical issues to assure complete Read more
customer satisfaction through all stages of the sales process. The Project Application Engineer must be able to establish and maintain strong relationships throughout the sales or project cycle. JOB DUTIES:Develops application or project objectives by reviewing project proposals and plans; conferring with management.Determines application/project responsibilities by identifying project phases and elements; assigning personnel to phases and elements; reviewing bids from contractors.Determines Application/project specifications by studying product design, customer requirements, and performance standards; completing technical studies; preparing cost estimates.Confirms product performance by designing and conducting tests.Determines project schedule by studying project plan and specifications; calculating time requirements; sequencing project elements.Maintains project schedule by monitoring project progress; coordinating activities; resolving problems.Controls project plan by reviewing design, specifications, and plan and schedule changes; recommending actions.Controls project costs by approving expenditures; administering contractor contracts.Prepares project status reports by collecting, analyzing, and summarizing information and trends; recommending actions.Maintains safe and clean working environment by enforcing procedures, rules, and regulations.Maintains project data base by writing computer programs; entering and backing up data.Maintains product and company reputation by complying with federal and state regulations.Contributes to team effort by accomplishing related results as needed.Travel to project sites to preform start-up, integration, and training servicesResolve customer issues or difficulties in a manner that is consistent with the company mission, values, and financial objectives.Maintain professional business relationships within target accounts.Provide status of ongoing projects and future projects.Identify customer's needs and sales opportunities to help future growth.YOU MUST HAVE:Experience 3 - 5 Years in Engineering, Requirements Analysis, Design Skills, Project Management, Manufacturing Methods and Procedures, Process Improvement, Technical Understanding, Documentation Skills, Safety Management, Supervision, MS Office, CAD.Read architectural, mechanical and electrical blueprints and have a solid understanding of basic.WE VALUE:Understanding the software development lifecycle.Knowledge of software configuration management practices.Diverse and global teaming and collaboration.Being a creative person.You artfully convey even subtle or complex messages clearly, as appropriate for the topic and audience.You find the correct balance between demand and capacity when establishing priorities for the organization.People who consistently take the initiative to get things done.People who are Self-motivated and able to work with little supervision. Created with SnapCustomer SupportRequirement DefinitionIntegrationTestExempt INCLUDESSome Travel RequiredADDITIONAL INFORMATIONJob ID: req123086Category:Location: 17 Changi Business Park Central 1, U01-01/09, #02-01/09, #03-01/09, #04-01/09 & #05-01/05, Singapore, SG 486073 SGP Honeywell is an equal opportunity employer. Qualified applicants will be considered without regard to age, race, creed, color, national origin, ancestry, marital status, affectional or sexual orientation, gender identity or expression, disability, nationality, sex, or veteran status.