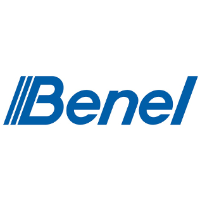 Responsibilities: Issue quotations and process orders accurately and timely based on customers' requirements Assist in the preparation of proposals and presentation materials Respond quickly and efficiently to all incoming enquiries and attend to walk-in customers Plan delivery routes and manage day-to-day delivery schedule Prepare delivery and invoicing documents for daily deliveries Requirements: Read more
1 - 2 years relevant experience Maintain good relationships with customers Independent, self-motivated with good coordination and communication skills Knowledge of Accpac is added advantage Conversant in both English and Mandarin Ability to work in a fast pace environment Dispatch Driver (5 Day Work Week) Responsibilities Make timely delivery from point to point. Follow the delivery schedule to deliver goods, documents or parcels. Ensure security of the vehicle including the goods, documents or parcels in the vehicle. Obey all traffic regulations. Care and maintain of all company vehicles. Requirements  Possess a Read more
valid Class 3 driving licence Minimum 3 years experience in driving or as passenger driver Able to carry heavy loads and possess positive attitude Able to work overtime when necessary Only applicable to Singaporean Reporting to the Manager, the successful candidate will provide support in design, development, implementation and maintenance of all information systems   Responsibilities: Direct daily IT operations in our retail outlets and Head office Application administration and server management on Linux and Windows Evaluate, procure, deploy and administer servers and PC Recommend and enforce server and network Read more
security Establishes and executes support strategy and processes required to successfully carry out daily run-the-business activities Develops short-term and long-term plans to achieve continuous improvements in support service Routinely integrates with process owners and end-users to understand support needs Manages IT and business management reporting on application suite. Handles audit queries, and ensures audit and security compliance are met. Performs systems and data analysis. Including analysing existing system logic difficulties, and revising the logic and procedures involved as necessary Troubleshoots and resolve faults, manage change configuration and monitor performance of our systems  Liaises with external vendors   Requirements: Should possess a Diploma in Computer Science / IT or equivalent with at least 2 years relevant working experience. Technical skills Windows 2008 - 2012 Servers, Active Directory, Domain Administration Cisco switch Routers, VPN Enhance networking skills: VPN, detailed TCP/IP know how Checkpoint firewalls Good working knowledge of project management SQL/ Oracle database Microsoft Office   Softskills Enthusiastic on learning new technologies Able to work cross-functional departments Proficient in English and Mandarin to liaise with Mandarin speaking staff Other traits include positive attitude, self-motivated Customer service oriented and team player

Duties & Responsibilities:  Receive, check, count and store materials and parts Issue materials and parts to end users or production according to the purchase order orthe material requisition note Perform inventory cycle count / stock count monthly Maintain good housekeeping in store Manage the store and direct the systematic storage of items Read more
Distribute items required according to standard practice Review the store procedures and policies periodically for improvement in efficiency and productivity Perform data entry and prepare the shipping documents such as delivery order and proforma invoices to accompany the shipment Pack finished goods and accessories and ensure that all goods are packed according to standard packing specification and labeling requirement Review and plan regularly for warehouse space Ensure the safety procedures of handling materials and parts in store Perform any other related duties as assigned by immediate supervisor Minimum Job Requirements: a) Education & Training  GCE 'O' Level b) Experience & Requirements At least 2 years' experience in store or warehouse Meticulous, hardworking, willing to learn, able to multi-task and work independently Possess good working attitude and is a team player Possess good communication skills Possess forklift license will be an advantage Able to perform 12-hour shift work

Duties & Responsibilities: Perform microbiological testing according to procedures Assist with validation related testing Train laboratory assistants with media preparation and cleaning procedures Revise and update work procedures when necessary Document test results and maintain all laboratory test records Carry out environmental monitoring test in controlled environment / cleanroom areas Read more
Perform other laboratory tests as assigned such as media preparation and equipment maintenance Ensure proper housekeeping in the laboratory Perform any other related duties as assigned by immediate supervisor Minimum Job Requirements a)    Education & Training Minimum Certificate / Diploma in Biotechnology / Food Science or other related science field b)    Experience Minimum 3 years' experience in laboratory related work Experienced in cGMP environment doing microbial testing Able to multi-task and work with minimal supervision Team player with positive working attitude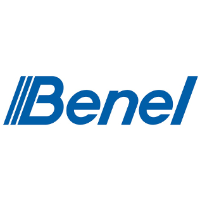 Description: B2B sales function Execute sales activities to meet the sales objectives set by management Responsibilities: Able to prospect and generate sales leads via cold calling or email Confident to speak to Director and C-level executives Must know how to conduct consultative selling Know how to close the sales process Read more
Relationship management with current portfolio of clients Reporting of sales activities and opportunities Assist the Sales Manager in coordinating with various internal departments and other adhoc duties assigned DESCRIPTIONProvides analytical and specialized administrative support to relieveexecutive, administrative, and line and staff managers of complexdetails and advanced administrative duties. Executes special orcontinuous research and data analysis tasks. Analyzes problems,determines approach, compiles and analyzes data, and preparesreports/recommendations. Coordinates activities between departments andoutside parties. Gathers information and prepares reports. Work isgenerally of a critical or confidential nature.JOB COMPLEXITYWorks on assignments that are moderately difficult, requiring judgmentin resolving issues or Read more
in making recommendations.SUPERVISIONNormally receives little instruction on daily work, general instructionson newly introduced assignments.EXPERIENCETypically requires a minimum of 2 years of related experience.KNOWLEDGE/SKILLHas substantial understanding of the job and applies knowledge andskills to complete a wide range of tasks.SCOPEReceives assignments in the form of objectives with goals and theprocess by which to meet goals.INTERACTIONFrequently interacts with peers and customers to exchange or presentfactual information.EDUCATIONTechnical school up to 1 yearLEVELSUPP 3 Our client is  a leading MNC with a strong presence in Singapore. They are currently looking to hire a dynamic Tax Manager to support the Asia Pac operations on all corporate tax related mattersResponsibilities Prepare tax computations for the Asia HQ support the tax compliance, manage tax audit and negotiate with local tax office Prepare deferred tax computations for the Asia HQ Provide advice and solutions for transfer pricing issues, including Read more
preparation of transfer pricing documentation Provide advice on tax matters relating to operations as well as tax impact on business changes Support tax aspects in the merger and acquisition projects, and design tax optimized structures  Proactively identify areas of taxation risks or opportunities for reduction of taxation costs and implement legally compliant solutions for identified issues  Design tax strategy to take advantage of preferential taxation Lead close communication with the tax authority and tax consultantsTax management of Asia Pacific / China & East Asia Operations Review corporate tax submission from overseas subsidiaries to ensure compliance Provide advice on VAT, WHT, Corporate Income and other taxation issues in Asia Monitor changes in tax related regulations in Asia, analyse impact to our operations, and explore solutions to minimize impact and maximize the benefits  Lead / support to set / renew APA (advance pricing agreement) scheme  Set and review recharge scheme across  the Asia operations Review computation of subsidiaries deferred taxMIN YEARS OF EXPERIENCE:• More than 6 years related knowledge and experience in local and regional tax issues in Big 4 and /or MNC (MNC Mandatory) • Ideally from Transfer Pricing Division in IRAS• Finance or Accounting Degree, or Professional Accounting Qualification CORE/FUNCTIONAL COMPETENCIES• Experience in handling tax issues including Corporate Income Tax, Transfer Pricing and Indirect Tax• Understanding in business structures (details of revenue / cost structure)• Self-starter and able to work independently as well as in teams of high professional and ethical standard• Strong analytical and problem solving skills• Strong command of written and spoken English• Strong MS Office skills Interested applications, please send an updated CV julianchu@springcube.com for a confidential discussion.
Core Responsibilities: Responsible for preparing full sets of shipping documentations in timely and accurate delivery. Process warehouse order and coordinate with warehouse to ensure shipment is delivered. Prepare all exports shipping documents (Packing List, Draft Bill of Lading, Certificate of Origin, Commercial Invoice) as required under L/C documents and as per customer requests. Handle LC negotiations with banks. Read more
Liasing with customer services and forwarders for shipment arrangements depending on the different payment and delivery terms. Arrange AVA inspection and other services needed to fulfill outward shipment requirements. Application of Phytosanitary and Health inspection through AVA website. Apply COO by chamber of commerce for export shipments. Verify invoices from vendors.   Job Specifications: Candidate must possess at least Diploma/Advanced/Higher/Graduate Diploma in Others or equivalent. Required language(s): Bilingual language in written and speaking. At least 3 Year(s) of working experience in the related field is required for this position. Demonstrate ability to handle work professionally, independently and efficiently with strong customer service mindset. Possess effective organizational and follow up skills, paying attention to detail. Good interpersonal skills and able to interface with all levels, internally and externally in a professional and responsive manner. Only Singaporean need to apply. 
Customer Business Director Join a team recognized for leadership, innovation and diversity Primary Activities: · Responsible for defining and executing a customer business and support strategy that serves a diverse and complex customer base, in a proactive manner, anticipating customer needs and competitor actions and driving results through their direct actions and through Read more
matric leadership. · Manage the internal and external element of the Airlines customer Management Operating System (MOS) in order to achieve all financial and customer satisfaction goals for their account portfolio. Build, develop, and lead an effective Customer Core Team (CCT) that includes Area Sales Managers and Customer Support Managers in pursuit of goals. · Own business commercial relationships, including the achievement of growth targets, working capital metrics, and ensure pursuit pipeline is filled and achieved. · Maintain oversight of HON performance to both Honeywell and customer contractual obligations Provide leadership and strategic vision to Area Sales Managers and Customer Support Managers to ensure cross functional objectives are prioritized and executed to meet goals, objectives and AOP targets · Partner with Customer & Product Support leadership to improve customer satisfaction, ensuring issues are identified and addressed through cross functional influence, including but not limited to: quarterly business reviews, account RAILs, service requests, data collection. This includes approval of C&PS action plans to improve customer satisfaction as measured by VOC and NPS tools. · Lead and provide day-to-day direction to the Performance Based Contracting (PBC) Program Managers to define and execute new support models and customer reporting standards as assigned to individual accounts · Plan, organize, and execute Honeywell executive visits to customers resulting in positive interchanges and improved business results. · Responsible for fostering customer executive level relationships through daily interaction with airline executives. · Ensure Accounts Receivable results are achieved working with the ACC team · Ensure sales targets are achieved within the Areal Sales Managers. · Act as support and escalation point for ACC and C&PS in collections and dispute resolutions · Review and prepare regional STRAP input for assigned region including alignment with Enterprise leaders · Identify specific process improvement opportunities from an HOS Gold perspective, ensuring actions taken to achieve visible increases in performance metrics by employing six sigma tools and kaizen exercises where required · Drive for attainment of HOS Gold behaviors and results across their area of responsibility through direct management as well as cross functional influence of peers · Ensures systems and processes are in place for Honeywell product delivery, reliability performance including the translation of site based/product based improvement plans e.g. delivery and reliability to customer specific plans. Qualifications: Bachelor's degree or equivalent work experience in a business or engineering 10+ years leadership experience in Aftermarket, OEM or International customer service/support or logistics related requirement 5 years leadership experience in Aerospace industry, managing key manager or directors Leadership: Experience to overcome obstacles, succeed in the face of adversity, and deal with ambiguity. Must know how to effectively influence and lead others across functions to get things done. Business Acumen : Mature business and financial acumen to discern risks/opportunities of key strategic programs at customers and Honeywell. Customer Knowledge: Knowledge of the customers, key players in the organization, strategic priorities. Product Knowledge: Breadth and depth of product knowledge, for both Avionics and Mechanical Commercial Transport products. Sales Expertise: ability to understand, identify and clearly articulate specific value propositions relative to the competition. Ability to construct multiple product proposals, indicating potential system and services integration concepts and benefits. Program Management: Ability to manage multiple projects on time, report out on action status, and provide clear verbal, and written customer status. Communication skills: Excellent verbal and written communication skills. Knows when and how to communicate to optimize potential for success with customers and internal to Honeywell. Must be a good listener. Negotiations: Can negotiate skillfully in tough situations with both internal and external groups, can win concessions without damaging relationships, gains trust quickly of other parties in the negotiations, able to close sales deals Impact / Influence: Ability to influence outside of one's sphere of control. Exempt Created with SnapDefining and executing a customer business and support strategy Anticipating customer needs and competitor actions and driving resultsOwn business commercial relationshipsProvide leadership and strategic vision Improve customer satisfaction, ensuring issues are identified and addressed through cross functionalINCLUDES ADDITIONAL INFORMATION Job ID: HRD22557 Category: Business Management Location: 17 Changi Business Park Central 1, U01-01/09, #02-01/09, #03-01/09, #04-01/09 & #05-01/05, Singapore, SG 486073 SGP Honeywell is an equal opportunity employer. Qualified applicants will be considered without regard to age, race, creed, color, national origin, ancestry, marital status, affectional or sexual orientation, gender identity or expression, disability, nationality, sex, or veteran status.