Sign in or register for a JobTech account. Singaporean only Fresh ITE graduate/O Level Class 3 driving license a MUST Able to communicate insimple English Able to work overtime when requiredBenefitsAttractive salary Training provided Career advancement Free lunch Company doctor Performance bonus Company trip
Skills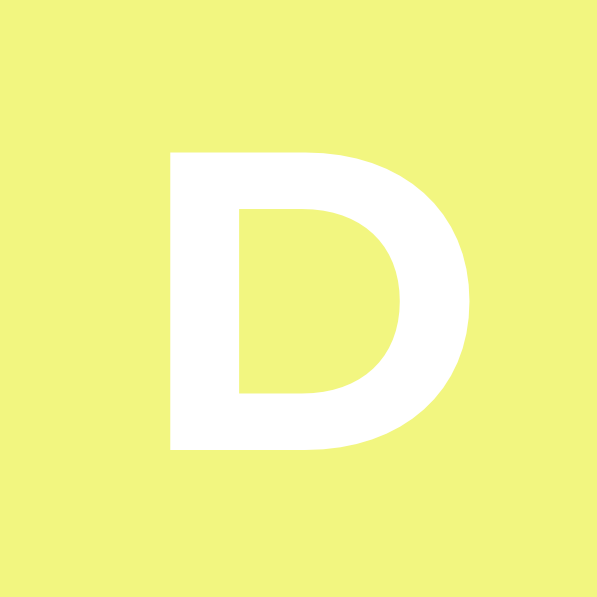 Roles & ResponsibilitiesCleaning of office and factory compoundWashing of office and worker's toiletsTransferring of rubbish waste from production shop floor to bigger rubbish container for collection by the refuse disposal companyRequirementsMale working environment in heavy metal industryMust be physically fitAble to speak and read simple English
Skills
Roles & ResponsibilitiesAssist Plant Manager / Senior Property & Facilities Executive in facilities maintenance.Perform minor repair and rectification works on facilities and equipment.Perform data analysis and calculation as well as prepare reports.Liaise with internal parties & contractors on rectification works, routine maintenance works as well as addition and alteration works.Perform Preventive Maintenance (PM) and Corrective Maintenance (CM) work as per schedule.Ensure works are properly executed and completed according Read more
to requirements and schedule.Perform electrical fault finding and rectify minor faults.Prepare breakdown / incident reports.Perform inspection on building services (plumbing & sanitary, doors, toilets, security systems and etc.) and follow up with contractors to perform rectification works.Assist PFE to liaise and perform license renewal with regulatory bodies.Perform ad-hoc duties as assigned by Plant Manager / Senior Property & Facilities Executive.RequirementsITE qualification or Diploma in Electrical Engineering, Mechanical Engineering or Building Services.2 years of relevant experience in facilities maintenance.Self-starter and able to work independently as well as in a team.Good working knowledge of Microsoft Office applications (i.e. MS Word, Excel and PowerPoint).Experience in dealing with Government bodies is an added advantage.
Skills Position Title


Senior Technician


01-Jan-2019



Job ID



257992BR




Job Description



To supervise the operation of 1 section (consisting of 3-4 LTs) including managing 3-4 Operators/ Technicians and assume their roles when necessary. 2.To provide administrative and operational support for product quality, productivity and ensure team Read more
compliance to training, GxP, HSE and regulatory requirement. 3.To lead and provide coaching to existing and new Production Operators/ Line Leaders/ Technicians. 4.To communicate to Engineers and Production Superintendent on issues related to assigned section of LTs. 5.To coordinate with other Team leads on lot change and manpower support. 6.To ensure 5S standard, accuracy and completeness of batch record/ documentation at assigned section of LTs. 7.To participate in Kaizen project for continuous improvement in manufacturing performance Note: The following physical activities must also be performed repeatedly throughout the shift: • Push rolling carts weighing 300KG. • Perform inspection of lenses under increased lighting and magnification. • Perform GxP cleaning and production end waste disposal



Minimum requirements


Diploma/ Nitec in fields of Electrical, Mechanical Engineering or equivalent English Relevant experience in high volume manufacturing environment



Job Type


Full Time



Country


Singapore



Work Location


Singapore



Functional Area


Technical Operations



Division



ALCON




Business Unit



MFG/TECH OPERATIONS AL




Employment Type


Regular



Company/Legal Entity



CIBA VISION ASIAN MANUF & LOG
Skills
Lead the Singapore accounting team on the day to day activities including timely accurate financial close


Review monthly and quarterly flux analysis and audit schedules


Ensure compliance to accounting standards and company policy


Continuous efforts in strengthening the internal controls to ensure no control failure


Read more
Responsible for preparation of statutory financial statements in accordance to statutory requirements


Responsible for submission of annual tax filing


Responsible for submission of quarter GST filing


Liaise with auditors and tax agent and handling inquiries


Continuous improvements and streamlining of work processes and procedures to improve efficiency, productivity and effectiveness of the team


Verification of payments


Review of monthly journals including accruals, provisions and prepayments


Responsible for reviewing all additions, disposals and transfers of fixed assets


Assist the regional controller in ensuring overall compliance to global rules within the Asia Pacific region


Assist the regional controller in all other aspects within the Asia Pacific region


Oversee annual vendor & customer master records maintenance within the Asia Pacific region


Manage yearly service agreements within Omron group


Manage, motivate and develop the accounting team


Adhoc assignments including projects/system enhancements and any other duties assigned



Requirements



Degree in Accountancy or equivalent with 8 years' relevant experience


Supervisory experience will be an added advantagee


A highly motivated and excellent team player with good inter-personal and communication skills to be able to communicate effectively at all levels


Possesses strong analytical skills, good problem-solving abilities, a strong sense of internal control and a keen eye for details and process improvements


Independent, strong sense of urgency and drive and able to work under pressure and meet tight deadlines with good time management skills


Knowledge of JD Edwards accounting system and HFM reporting tool is desirable


Project management skills is a plus


Experience in leading and mentoring an accounting team of 5 or more people


Regional/global exposure within the finance and accounting team


Experience in enhancing finance processes and procedures, or implementing changes within a team environment



Benefits



Company culture - fast paced, multi-tasking, team focusing, empowering, creative, innovative and open communication


Competitive salaries


Excellent career advancement opportunities


Corporate Health Screening
Skills
Roles & ResponsibilitiesJob ResponsibilitiesIdentify and manage process improvements relating to product quality, cost, cycle time and manufacturing line efficienciesAnalyse real time problems, study and implement corrective actions.Provide line support and optimization of yield improvement plans.in-charge of product transfer and NPI.Conduct relevant Manufacturing Process training for Production Associate.work hand-in-hand with Test / Engineering Equipment Team for yield improvement.Produce technical reports, Venture Standard Operating Procedure and checklist.Lead and motivate team Read more
of engineering assistants with clear directions for achieving company goals.Liaise with vendors / customers on product related issues.Perform any other duties as assigned by the company.RequirementsCandidate must possess at least Diploma/Advanced/Higher/Graduate Diploma, Bachelor's Degree/Post Graduate Diploma/Professional Degree in Engineering (Electrical/Electronic), Engineering (Mechatronic/Electromechanical), Engineering (Mechanical or equivalent.At least 3 Year(s) of working experience in the related field is required for this position.Required Skill(s): Process Control, Lean Manufacturing, Good Interpersonal & Communication Skills
Skills Summary of Position The role is responsible to support and maintain in-house computer systems, hardware and software. Responds to queries and providing daily support for users Duties & ResponsibilitiesInstallation and configuration of operating systems and software for users Provide setup and support of IT Equipment (Laptops, Desktops, printers, scanners and other desktop peripherals) Assist in network and wireless troubleshooting and network connectivity issues Liaise with external vendors for Read more
system maintenance and support Create and maintain up to date documentation of user manual guide Maintain IT assets inventory information on hardware and software licenses records Assist in implementation of IT related projects Any other ad-hoc duties as assigned
Skills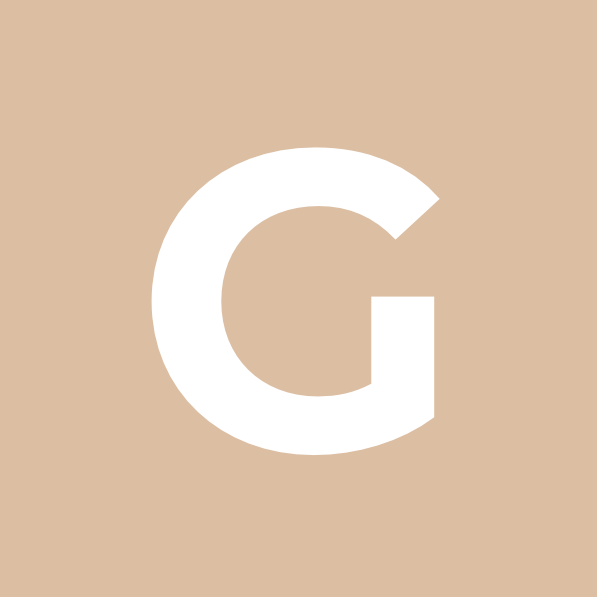 Role Summary:


This role leads the planning and implementation of the regional and local commodity strategy used by the specific region for Indirect sourcing and buy to pay. They will maintain the roadmap alignment as well as prioritizing the key deliverables. This role works to build a commodity playbook to ensure functional and sourcing teams as well as the business stakeholders are aligned on strategies, Read more
priorities, and execution plans - optimizing the spend regionally and within the global footprint.



Essential Responsibilities:



Develops the regional Tier 2 and Tier 3 (where applicable) business deploy strategy for all commodities in line with the global strategy


Collaborate with a team directly and indirectly (through influence) of Healthcare sourcing professionals to ensure the global goals of the business are met.


Collaborates with Global Commodity Leaders to develop negotiation strategies and drive negotiations to achieve stated goals and objectives.


Partners with business leaders to ensure fulfillment, quality, and regulatory requirements are achieved.


Develops the strategy to execute cost reduction projects based on strategic imperatives of the business. Partners with business stakeholders and commodity colleagues to influence contract negotiations, drive process changes, and implement sustainable cost controls.


Enforces business policies to meet business targets and customer needs, including improving procurement processes and optimizing Sourcing resources to enhance the customer experience with Sourcing.


Collaborate with Finance leadership to validate the impact of projects and contract negotiations to the general ledger.


Manage overall Operating Plan at a regional level.


Determine through collaboration with business leaders and commodity leaders what the indirect sourcing projects of focus should be across the region within their category(s) scope to drive deflation, usage, cash, and PSL (preferred supplier lists).


Lead VCP (variable cost productivity) for indirect material and services across responsible commodities as well as monitors and drives cost-out initiatives aligning to commodity strategy


Proactively monitors risks, own escalations, mitigation and initiatives necessary for corrective actions


Leads the evaluation process for business related commodity and suppliers for business or region


Owns day-to-day tactical sourcing responsibilities including req/PO approval, AP resolution and workflow processing


Monitor supplier performance and communicate issues back to team for resolution as appropriate


Engage with the broader Sourcing organization and participate in global, regional and local strategic sourcing initiatives


Prepare, present, and influence senior leaders on current and future sourcing imperatives


Aware of and comply with the GEHC Quality Manual, Quality Management System, Quality Management Policy, Quality Goals, and applicable laws and regulations as they apply to this job type/position


Complete all planned Quality & Compliance training within the defined deadlines


Identify and report any quality or compliance concerns and take immediate corrective action as required


Responsible for data integrity of the system inventory, as applicable


Responsible for the validation of all GxP relevant applications and maintaining the validated state of those applications


Aware of and comply with the change management work instruction


Develop an open quality culture within the organization that fosters issue discussion and decision-making based on quality and compliance objectives



Qualifications/Requirements:



Bachelors degree from an accredited university or college


Minimum of 5 years' experience in Sourcing, Supply Chain


Willingness and ability to travel up to 10% of the time


Experience with purchasing and accounts payable processes in a global business


Awareness of and ability to deliver compliance requirements


Excellent written and verbal communication skills and ability to interface and influence at all levels in the organization


Excellent interpersonal, presentation and facilitation skills


Demonstrated ability to excel in a global matrix organization


Strong leadership skills and demonstrated experience leading & influencing teams


Analytic, creative and business-focused problem solver


BS Degree in Engineering or business related discipline or equivalent


Ability to learn complex systems and business processes and define requirements for solutions


Understanding of IT technologies and how to apply them



Desired Characteristics:



Proven ability to manage in a matrixed environment and partner with multiple leaders to drive results.


Black Belt certified


MBA or equivalent


Leadership Training Program Experience (IMLP, OMLP, FMP)


Experience in the healthcare industry


Lean experience


CPM or APICS certification



About Us:


GE (NYSE:GE) drives the world forward by tackling its biggest challenges. By combining world-class engineering with software and analytics, GE helps the world work more efficiently, reliably, and safely. GE people are global, diverse and dedicated, operating with the highest integrity and passion to fulfill GEs mission and deliver for our customers. www.ge.com



Locations:

Singapore; Singapore
Skills Job Title


Consultant (m/f/diverse) Operations ­ Continental Business Consulting





24-Apr-2019



Division


Headquarters



Job Description


We, Continental Business Consulting (CBC), drive consulting projects with an analytical or conceptual focus throughout the entire corporation, always providing customized and sustainable solutions for our clients. CBC fields of activity include strategy and Read more
organizational development, process optimization and implementation/change management. On a global scale, our interdisciplinary team comprises close to 100 consultants.


We are currently seeking a dedicated Consultant (f/m/diverse) to strengthen our Operations & Supply Chain team.


Did we spark your interest? We are looking forward to getting to know you.



Your tasks


•Responsible for leading and executing projects at the internal and external customers' locations

•Act as an interface to the customers in an interdisciplinary and international environment

•Analyze work processes, methods, systems, organizational functions and structures to

determine optimization potential (e.g. by using value stream mapping and analysis)

•Interpret business data (e.g. productivity, inventories) to derive management recommendations.

•Develop and implement lean manufacturing strategies and supply chain management solutions (e.g. production line balancing, material flow design, Kanban, JIT/JIS)

•Prepare and align solutions with the internal and external project stakeholders

•Support the implementation of new solutions and organizational structures

•Contribute to project success by ensuring quality, efficiency and effective communication

•Creation of professional and high­impact documents (e.g. presentations, white papers, reports) for customers


Our requirements


•Bachelor's degree in Engineering, Sciences and/or Business, additional qualification like PhD, Master's or MBA desirable

•Relevant working experience, preferably in multi­national industrial companies or in management consultancies

•Strong knowledge of the industrial sector in product development, production, supply chain and/or other corporate functions

•Affinity for the data, technologies and economics

•Independent, structured and disciplined working style

•Excellent communication skills in English and at least one other languages

•Strong knowledge in MS Office Suite

•Knowledge in software relevant for operation management is advantages (e.g. production simulation and data analytics)

•Self­confident and customer oriented behavior combined with strong social competencies

•High willingness to travel (>50%) within Asia Pacific



At CBC, challenging national and international consulting projects are waiting for you. In a collegial atmosphere we enable self­directed working from an early stage on. To foster your personal development CBC provides continuous support and feedback from experienced colleagues and comprehensive training opportunities. The cooperation within our team is based on mutual appreciation and support. Through our wide range of activities you have the opportunity to build up a network within all divisions of Continental. Our embedment in the corporation ensures you attractive salary structures and social benefits.



Auto req ID


116975BR



Country


Singapore
Skills Roles & ResponsibilitiesPrepare design concept according to customer requirement & compiling quotation from supplier at RFQ stage.Execute design according to customer requirements and to finish the jobs within given schedule and budget.Review and confirm technical specification with customer.Develop detail & assembly drawing according to Sys-Mac drafting standard.Prepare Bill of Material (BOM).Prepare Material Requirement List (MRL) of the project and release to Project Engineer.Liaise with respective Control Engineer for Read more
the requirements of electrical circuit and software development of the project.Liaise with the Project Engineer and assist on execution of assembly and buyoff of the project as and when necessary.Initiate Change Notice Request (NCR) for change of part design.Report progress and project related issues to the Sr. Design Engineer/Manager.Prepare of Machine Operation Manual & Maintenance (Mechanical) for the project.Maintain proper project documentation.Other duties as and when assignedRequirementsDegree/Diploma in Mechanical Engineering or equivalent.Min. 2 years relevant experience in Automation machine design.Ability to create and interpret mechanical drawings, carry out design calculations and component detailed drawings.Able to perform assigned tasks independently or through team activities.Self-motivated, highly resourceful and organized.Knowledge of SolidWorks 3D CAD software.Good team player
Skills