Sign in or register for a JobTech account.
Construction & Civil Engineering
jobs

Roles & Responsibilities- Draft plans, sections, details, detail cut outs in AutoCAD, REVIT MEP and REVIT Architecture, based on verbal / written (hand sketches) given by the relevant supervisor / System Engineer. - Provide design assistance to other Designers and Engineers. - Produce drawings / projects consistent with instruction, guidelines and CAD/BIM standards for MEP/Special pipe - and Architectural Systems. - Modify Architectural CAD/BIM files for use in Read more
MEP/Architecture design drawings (clean-up, audit reference, troubleshoot). - Prepare projects for client submissions. - Responsible for drawing development coordination from engineering up to construction stage (overall and detail construction drawings). - Capability of interdisciplinary understanding and managing of relevant CAD interfaces with different clients. - Check and review engineering drawings for accuracy and completeness (i.e. from sub- contractors / Architects, etc.) during submission phase and shop fabrication. - Consolidate and upkeep in-house CAD / BIM design standards.Requirements- Preferable Degree in Process or Mechanical Engineering. - At least 5 years' working experience in AutoCAD Design of Mechanical / process plants (e.g. Chilled Water Piping, HVAC, Exhaust, Drain, Chemical, Process Gas, Electrical Systems). - Master of REVIT Architecture, REVIT MEP, and REVIT Structure software with 3-5 years of REVIT MEP / Architecture experience. - Thorough knowledge of AutoCAD and the MEP Engineering / Architecture trade, and must be familiar with the latest National CAD / BIM standards. - Able to read and understand technical hand sketches provided by System Engineers. - Driven to be exceptional and perform at a high-level upon joining our culture of excellence. - Responsible for concept and detail design drawings related to facility systems during the entire course of projects (Conceptual design, detailed engineering and space management of complex plants) on basis of oral supervision and sketches from System Engineers. - Flexible and mobile to work for project overseas is critical. Current project locations are in Malaysia, China, Myanmar & Singapore. - Able to start work within short period preferred.
Skills

Shift Technician - To monitor and operation the Building Monitoring System, BMS. - To ensure all BMS parameter and system health are monitored and faults and abnormalities are escalated and attended in a timely manner.- Daily logging ofall critical readings required by equipment health checks report and ability to highlight any abnormal condition to the responsible Property Executives.- Carry out on-site inspections to monitor site conditions and ensure Read more
compliance to the site house rules.- Response to faults and carry out trouble shooting, containment and escalation to Client, responsible Property Executives and specialist term contractors. - Highlight any faults and follow-up actions to and submit preliminary Fault incident report- To be part of the ERT to Support Emergency Response Plan
Skills Roles & ResponsibilitiesTo supervise the warehouse operationTo do receipt & issue of good (local & overseas)To be responsible for all movements of inventory to and from warehouseTo maintaining warehouse cleanlinessTo do other adhoc duties assign by Operations Manager and other Logistics Executives.RequirementsHardworking and cooperativeAt least 3 years experience working in warehouse environment is required.Able to speak and write in English
Skills Roles & ResponsibilitiesPlan, design and supervise structural engineering works (bridges, tunnels, underground buildings, temporary structures)Perform analysis and design for the projectSupervise the drafting of drawings related to designEnsure all engineering works comply with relevant statutory standards, regulations and Codes of PracticeManage project stakeholders, clients, design team, site team and other relevant partiesCoordinate with contractors, project team and design consultantsRequirementsPossess a Civil and Structural Engineering degree recognized by the Read more
Professional Engineers Board of SingaporePrior working experiences in structural engineering projects preferredFamiliar with structural engineering design to local Codes, Regulations and requirements, and EurocodeWell verse in structural design software, e.g. STAAD Pro, SAFE, SAP 2000, MIDAS, etcFamiliar with authority submission requirements for civil-structural worksExperience in design/project management works in BIMConversant with statutory code and requirements for site supervision, quality control procedure and construction administrationAbility to work independently in analyses, design, submissions, construction support and coordination worksExperienced in leading a team of engineers/drafters to deliver the project objectives, and to represent the Lead Engineer
Skills

Roles & ResponsibilitiesTo construct 3D model and prepare architectural, structural or MEP shop drawings for submission to the authorities and for construction using BIM softwareEnsure architectural / structural /MEP BIM models are updated based on contract drawings and latest informationCoordinate and check architecture / structural / M&E BIM models to ensure design issues are highlightedAssist on managing 3D amendment, revisions and tracking of RFI.Achieve the drawing submission scheduleAssist Read more
in extracting QTO and 3D BIM Model for tender bids and project related information.Requirements- Degree/ Diploma or Higher in Architecture, Civil Engineering or relevant - Minimum 1-2 years local working experience in BIM modelling in architectural or building disciplines - Knowledge in relevant software e.g BIM, Revit
Skills

Roles & ResponsibilitiesResponsibilitiesResponsible for full set of accounts for one or more entities within the Group, including month-end and year-end closing.Prepare reporting pack and management reports with analysis and/or explanations.Prepare schedules for balance sheets, income statement and projects.Assist in physical inventory and fixed assets count on an ad-hoc basis.Prepare journal vouchers, bank reconciliations, budgets and cash flow forecast.Handle corporate tax, GST matters and statutory audit.Liaise with internal and Read more
external parties on billings, payments, reconciliations, audit, taxation, banking and corporate secretarial matters.Handle payments, billings, staff reimbursements, government statistical filing and GST filing.Data entry into Navision accounting system.Responsible for internal controls monitoring i.e. supplier reconciliations, open purchase orders, project budgets and potential cost over-run.Participate and present monthly financials in management meetings.Participate in continuous process improvement and policies documentation.Supervise staff and review on their work. RequirementsRequirementsLCCI, Diploma in Accounting, Degree or other relevant higher qualifications.Minimum 3 years of supervisory experience.Experience in construction industry and Navision will be an added advantageAble to meet deadline and work overtime, if necessary. i.e. closing, audit.Good communication skills necessary in order to liaise with management and external parties i.e. suppliers, auditors etc.Applicants must be willing to work in Penjuru.
Skills Roles & Responsibilities Scope of work: 1. Work control •Develops work control documents that capture all work elements and routes for approval; Capture work order confirmation in system. Review and validate work requests and update status in SYSTEM as appropriate •Update internal groups, like project, accounts, HR and procurement on new work order •Coordinates placement of approved work orders on active work schedules as appropriate •Monitors and adjusts Read more
work schedule to reflect changing priorities/resources •Performs duties complex to difficult in nature *Assist in quotation/tender preparation *Prepare and update daily report and weekly report2. Stock Management Assist Business manager to check and ensure store operation is running on set procedure Check stock balance and keep good record. Follow up on outstanding issues regarding store management3. Company certificate & licence renewal update 4. any other duties are assigned Requirements Requirements: You will have a degree in Business Administration and at least 3 years of business analysis and project management support You will be a team player with excellent communication and interpersonal skills You will be proficient in MS Office and advanced MS Excel skill
Skills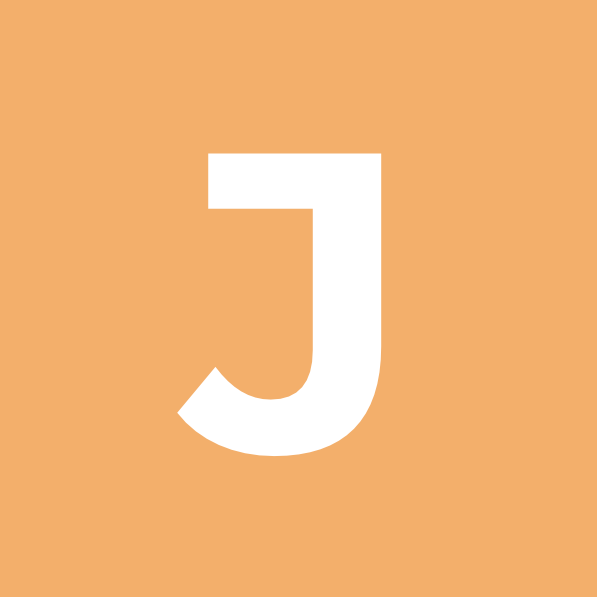 Primary ResponsibilitiesOversees and coordinates the planning and implementation of concrete frame and formwork projects. Performs jobsite inspections/audits of shoring, rebar/pt installation, safety, and quality. Responsible for managing the project productivity, costs, quality and safety consistent with company policies and practices. Manages assigned projects including working with local team to develop processes for delivering total concrete solutions. Reads rebar shop drawings, post-tension shop drawings, and structural drawings. Supervises the Read more
activity and development of Assistant Project Managers. Develops and maintains customer relationships to enhance company's ability to procure projects, reduce risk, and ensure operational efficiency. Monitors the overall safety and quality issues on the project. Assists with the development and coordination of material and equipment schedules and promotes their efficient use. Manages and coordinates all subcontractor and vendor contracts and associated processes and procedures.Minimum QualificationsBachelor's degree in Engineering or Construction Management, or an equivalent combination of education and professional concrete frame project management experience. Minimum of five (5) years Precast experience in of specialized experience in commercial concrete shell construction supporting similar key position responsibilities Excellent communication and interpersonal skills with the ability to communicate effectively with all levels of the organization, as well as with customers and vendors. Detail oriented with the ability to efficiently analyze and organize significant amounts of information regarding plan layouts, material deliveries and jobsite productivities. Proficient with Microsoft Office Suite (Word, Excel, and Outlook). Advanced knowledge of safety and relevant OSHA requirements and regulations. Ability to travel and work for extended period of time on projects outside of office area. Strong teamwork spirit, proactive & good communication skill Preference will be given to those who can commence immediately Preference will driving Class 3 license with/without own transportAttractively salary and benefit package will be offered to the right candidate. Interested applicants are welcome to submit your resume indicating your current salary, expected salary and availability to: JEKS Engineering Pte Ltd No 8 Burn Road #10-05, Trivex Singapore 369977
Skills
Roles & ResponsibilitiesWai Fong Construction is looking for a competent Administrative Assistant working alongside with the Admin Team.Job Descriptions:Providing administrative and clerical support (mailing, scanning, faxing, copying, filing)Maintaining electronic and/or hard copy filing systemOpening, sorting and distributing mail to various department in the officeAnswering phone calls and taking messagesPreparing and editing documents like letters, reports, memos, and emailsScheduling and coordinating meetings, appointmentsTaking dictation and maintaining store of office Read more
suppliesRecording minutes of meetingsStrictly adhering to office policies and proceduresHelming the reception desk when necessaryOther ad-hoc administrative dties as assigned RequirementsJob Requirements:Able to commence work with short noticeSavvy with MS OfficeGCE 'O' level or equivalentAdditional information:Alternative Saturday off
Skills

Roles & ResponsibilitiesYou will provide efficient administrative & HR support to the Company;Provide basic administration support to the operation team on SiteHandle partial HR functions including Payroll and recruitment processUpkeep personnel files for all site employees,Maintain all leave & training records properlyImplement the company's procedures and systems laid down in the manualsMaintain efficient and accurate records in line with the best management practiceCompile and prepare month end reports Read more
as requiredAttend to all telephone calls & enquirersManage and control all the course for all general workersMonitor employees due for confirmation, prepare and submit appraisal form to respective supervisorProcess monthly payroll including checking of overtime, staff attendance, claim and monthly allowancesApply administrative support function with good organizational skillsFully understand for all MOM regulation & systemGood interpersonal and strong communication skills to liaise with associatesRequirementsCandidate must possess at least a Primary/Secondary School/"O" Level, Higher secondary/Pre-U/A level/College, any field.Required skill(s): MS Office, MS Word.At least 3 year(s) of working experience in the related field is required for this position.Preferably Junior Executives specializing in Clerical/Administrative Support or equivalent.Full-Time position(s) available.
Skills