Sign in or register for a JobTech account.
Biotech & Pharmaceuticals
jobs GCF Grade Level:

3 Site: Amgen Singapore Manufacturing (ASM)



Role Description:


Amgen's Manufacturing department is looking for talented and dedicated individuals for a full time position.


The position will be with Amgen's Singapore facility focused on synthetic API manufacturing.


Amgen's state-of-the-art manufacturing and process development capabilities help us realize the potential of Read more
our pipeline for patients around the world. This Amgen facility is capable of manufacturing commercial drug substance, vital to our supply chain.


The Associate Manufacturing will be responsible for manufacturing synthetic API's and executing manufacturing duties. Under general supervision, they will support daily production requirements throughout the facility. Operations, maintenance and analytical testing will be performed according to Standard Operating Procedures (SOPs) and Job Plans, as required. The Associate Manufacturing will perform and monitor critical processes, execute routine validation protocols, and prepare documents such as Batch Records, SOPs and technical reports. They will perform basic troubleshooting and assist in the review of documentation for assigned functions. The Associate Manufacturing may participate on cross-functional teams, have the responsibility of owning NC/CAPAs and change controls, and may identify, recommend and implement improvements related to routine functions. Further, the Associate Manufacturing will ensure that operations are conducted in a safe and compliant manner.


Education / Licenses

Bachelor's degree OR

Associate's degree and 4 years of directly related experience OR

High school diploma / GED and 6 years of directly related experience



Competencies and skills:


Fluency in written and spoken English


Experience and basic troubleshooting skills with process equipment


Ability to understand, apply and evaluate basic chemistry, biology and physical principles


Ability to adhere to written procedures and safety guidelines

Ability to interpret and apply Good ManufacturingPractice (GMP) knowledge

Ability to organize work,handle multiple priorities and meet deadlines

Demonstrated written and oral communication skills

Technical writing capabilities

Problem solving skills

Proficient presentation and facilitation skills

Mechanical ability/expertise

Understanding of analytical methods

Ability and willingness to work any shift in support of operations that may include 24/7 in a team environment.
Skills Role Description:


Ensure laboratory systems and operations meet GMP compliance and Amgen Quality Management System requirements.

Work in a cross functional team with Process Development, Manufacturing, Supply Chain, Engineering and Facilities to ensure product quality and market supply

Provides technical support to ensure the manufactured products meet the applicable regulatory standards and guideline with respect to Quality Control.
Read more

Responsible for planning, scheduling and performing laboratory testing and reviewing of test results on in-coming raw materials, utility water, In-process control, drug substance samples in GMP pharmaceutical environment.

Conduct or lead laboratory investigations and assist in timely closure of investigations, CAPAs and deviations

Support laboratory operations including but not limited to equipment qualification, calibration, cleaning and maintenance, reagent/buffer preparation.

Participates in method verification and method validation/transfer (when required)

Facilitate training of new/ junior laboratory staff and sure all staff are appropriately trainined and qualified to execute the duties assigned to them with respect to the job.

Author of SOP/protocols/reports.

Prepare and support audit. Represent Quality Control function during regulatory inspections.

Lead continuous improvement initiatives and projects.

Any other tasks assigned by the supervisor/QC Manager.

Education / Licenses

Doctorate degree & 2 years of directly related experience OR

Master's degree & 4 years of directly related experience OR

Bachelor's degree & 8 years of directly related experience


Relevant Experience

6-8 years of relevant work experience in the commercial manufacturing environment within the pharmaceutical industry, API production and analytical testing experience preferred.

Competencies / Skills

Demonstrated knowledge and understanding of cGMP, GLP and associated regulatory expectations related to pharmaceutical and associated testing methods.

Demonstrated experience and competency in Quality Control testing and GMP laboratory operations for pharmacopeia testing methods and equipment (HPLC, wet chemistry, Gas Chromatography, Residual Solvents, Liquid Chromatography-Mass Spec, Heavy Metals, Bioburden, Endotoxin)

Demonstrated experience in GMP laboratory operation including development and management of systems for equipment qualification, method validation, sample management, data management, trending and OOS investigations

Demonstrated knowledge and application of sound scientific principles, theories, techniques and skills.

Train and mentor junior laboratory staff

Experience in laboratory assest management, method qualification and transfers

Good communication skills (technical writing and verbal communication/presentation)

Identify, understand and organize daily laboratory work in support of manufacturing operations

Interact effectively with cross functional team

Problem solving skills and troubleshooting skills with the ability to apply logic and assess data to reach decisions and solutions related to compliance and product quality

Additonal Requirements

Work on shift schedules may be required
Skills
Position Summary: This Software Engineer role will be a key member of the newly formed Global Lab IT group based out of our Singapore offices. All About You Responsibilities:Experience in building software to meet unique needs of a laboratory or manufacturing plant Endpoint management including backup, patching and OS upgradesResponsible for creating, testing and maintaining software packages for our enterprise environment Process automation design, development and documentationRequirements:Customer service Read more
focus Excellent written and oral communication skills Experience in developing enterprise solutions in a laboratory or manufacturing environment Mainstream OS expertise (Microsoft Windows, Apple OSX and CentOS Linux) Experience with life cycle of regulated clinical devices At least 6 years of experience in the IT industry Root cause investigation experience with Operating System issues Experience with Windows programming / scripting / automation (cmd, Powershell, C#, AutoIT, VBScript) Experience with Linux programming / scripting (bash, perl, python) Ability and experience in researching, choosing and implementing new technologies
Skills The jobholder will be primarily accountable for enhancing and protecting Amgen's corporate reputation, overseeing relevant brand related communication, managing media relations, driving employees communication, working in collaboration with local and regional cross functional teams to advance Amgen's mission to serve patients.



Key responsibilities:


Serve on the Southeast Asia leadership team

Develop and Read more
implement affiliate corporate affairs strategy, in line with the wider JAPAC region, to build Amgen's image and reputation, motive and inspire employees and set the stage for sustainable business performance.

Product Brand communications planning and execution including multi-channel execution of campaigns in support of disease awareness campaigns.

Manage PR agency in line with employee communications, product brand communications and corporate reputation requirements.

Corporate and product communications, including management of media contacts and handling local media enquiries.

Management of issues/crisis response.

Partner with colleagues in the brand and pipeline, and global campaigns resource centers in Corporate Affairs, to ensure Southeast Asia is supported to proactively identify and deliver external communication for key projects/products and milestones (product approvals, data, launches, etc), in accordance with local laws and regulations

Act as an advocate, champion and expert for local market within the wider Global Corporate Affairs team

This role requires a candidate with significant previous communications experience ideally gained in pharmaceutical or healthcare.


Candidates should have experience of working with the media, be able to build strong credible relationships at all levels and have experience of social media channels and working in complex matrix organizations.



Experience / Skills Required:




Bachelor's Degree in English, Journalism, Communications or the equivalent combination of education and experience


Relevant experience and proven track record in corporate communications, ideally gained in pharmaceutical or healthcare


8+ years professional experience in the Corp Affairs function


Strong understanding of CA customers' requirements, issues and needs


Previous experience working in an international communications agency, specifically on corporate communications and/or healthcare


Demonstrated business acumen, and proven track record of advising executives


Regional exposure covering South East Asia


Excellent written and verbal English communication skills, including presentations on complex business issues is required.


Good interpersonal skills and collaborates well across functions


MS PowerPoint and Excel to intermediate level


Project/change management involving diverse, multi-national stakeholders


Working knowledge of social media monitoring and management of social channels is required.


Strong understanding of digital across key channels including, web, social, mobile, SEO, SEM, and off domain.


Demonstrated exposure in designing and executing social media communication strategies
Skills
Position Summary: Provide technical support to the manufacturing process development / improvements / sustaining efforts in a high volume manufacturing environment. Works with various functions to develop processes for new products and sustain and improve processes for existing products. All About You Responsibilities:Participates in process sustaining, definition and improvement, design, development and quality test activities under general instruction.Troubleshoots production line issues related to yield, quality and throughput.Participates in Read more
establishing operating equipment specifications and improvements.Constructs and executes controlled experiments to address yield and quality issues and drives implementation of solutions in a production environment to meet production goals.Conducts controlled process optimization experiments for release into production environment. Analyzes process test results, issues reports and makes technical recommendations.Works cross functionally with R&D, Manufacturing and Quality to develop processes for new products and improve processes of existing products.Defines technical requirements and procedures for manufacturing to process product. All listed tasks and responsibilities are deemed as essential functions to this position; however, business conditions may require reasonable accommodations for additional task and responsibilities.Requirements:2 - 5 years' of relevant experience required.Experience in research product development and project management required.Work experience in the biotech, pharmaceutical or semiconductor industries is desirable.Proficiency with chemical processes and analyses.Experience in a high-tech, high-volume consumables manufacturing industry is a plus.Excellent organizational skills and attention to detail required. Competencies:Good documentation skills and ability to write procedures and training manualBasic computer troubleshooting skillsGood inter-departmental communication skillsDemonstrated ability to work independentlyAble to apply Statistical Process Control knowledge and DOE techniquesAble to analyze data and make logical and rational conclusionEducation:Bachelor of Science / Bachelor of Engineering / Masters or equivalent in Chemistry or Bio-related field.
Skills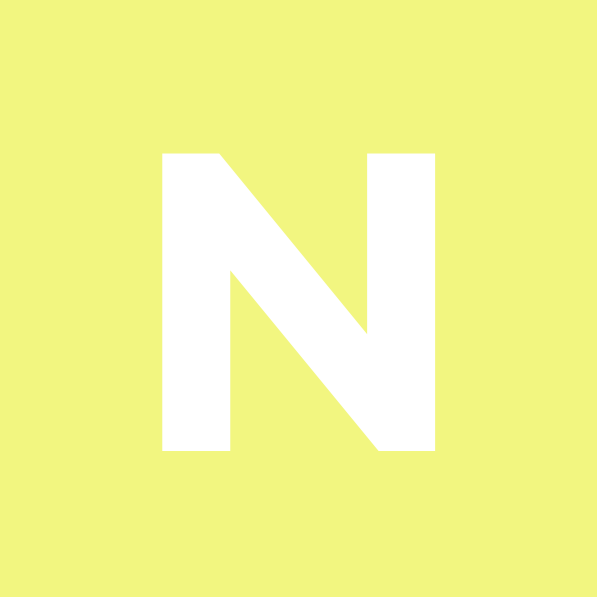 Position Title


Technician (Compounding)


03-Sep-2018



Job ID



249170BR




Job Description



Purpose:


Work with Supervisor and in a team to compound ophthalmic products that meet quality and output requirements and to serve as a backup for carrying out Supervisor responsibilities.



Read more
Major Accountabilities:



Prepare, operate and monitor all equipment associated with compounding of ophthalmic products in accordance to current Good Manufacturing Practices (cGMP). · Perform routine cleaning and sanitisation on all equipment and rooms associated with compounding processes · Prepare, verify and transfer materials/components used in Compounding · Execute activities in support of validations associated with Compounding · Perform and review all necessary documentation as required and in accordance to Good Documentation Practice (GDP) · Assist in investigation of process deviations and work in a team to identify and work on opportunities for productivity/process improvements.



Minimum requirements


GCE "O" or "A" Levels, NITEC, Higher NITEC or Diploma in Engineering, Manufacturing or any discipline related to pharmaceutical manufacturing. Proficiency in English, both written and spoken

Fresh graduate or one to two years of experience in a manufacturing environment, preferably in pharmaceutical manufacturing



Job Type


Full Time



Country


Singapore



Work Location


Singapore



Functional Area


Technical Operations



Division


Novartis Technical Operations



Business Unit



NTO ASEPTICS




Employment Type


Regular



Company/Legal Entity



ALCON MANUF. SGP
Skills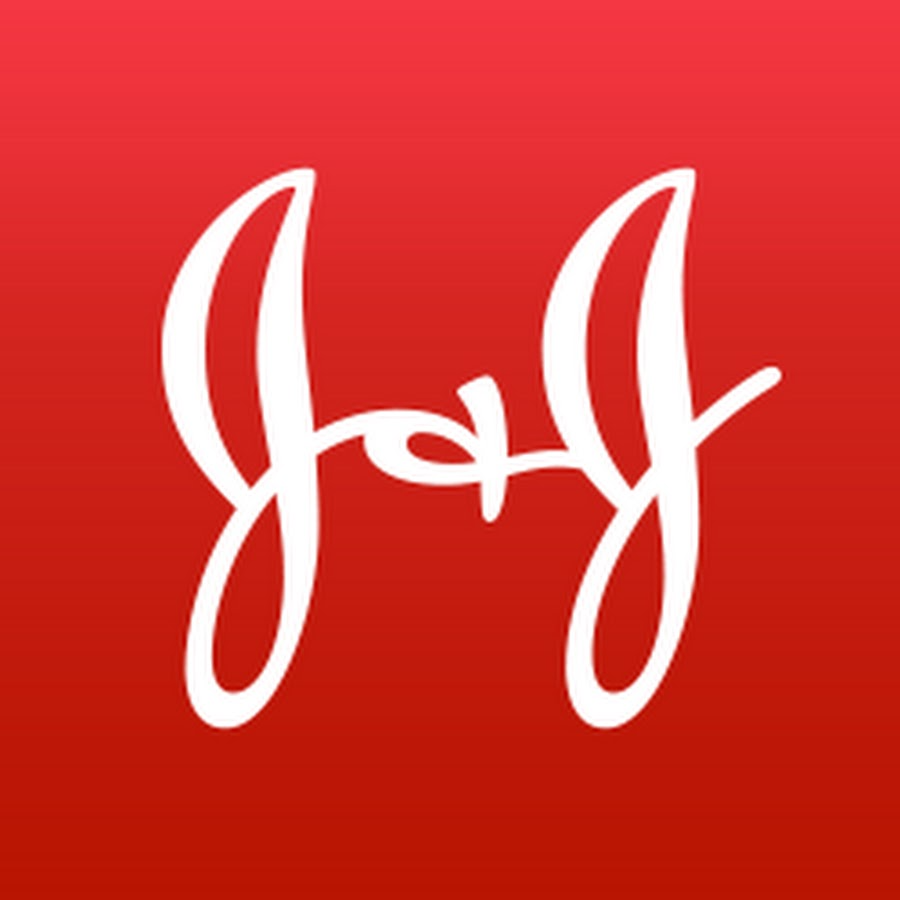 Description:





Johnson & Johnson is currently recruiting for a Director, Hybrid Cloud DevOps, Core Infrastructure, Virtualization and Business Value Realization. The position will be based in Singapore.





Johnson & Johnson Family of Companies. Caring for the world, one person at a time has inspired and united the people of Johnson & Johnson for 125 years. We embrace research and science Read more
-- bringing innovative ideas, products and services to advance the health and well-being of people. Employees of the Johnson & Johnson Family of Companies work with partners in health care to touch the lives of over a billion people every day, throughout the world.





With $70.1 billion in 2015 sales, Johnson & Johnson is the world's most comprehensive and broadly based manufacturer of health care products, as well as a provider of related services for the consumer, pharmaceutical, and medical devices and diagnostics markets. The more than 265+ Johnson & Johnson operating companies employ approximately 126,500 people in 60 countries throughout the world.





Thriving on a diverse company culture, celebrating the uniqueness of our employees and committed to inclusion. Proud to be an equal opportunity employer.





Role Description:





The role of Director will be to lead three key areas/functions OPCx (On Premise Cloud) Delivery Team (Development through Operations i.e., DevOps), Core Infrastructure (non-SDDC OPCx) and enabling of optimal platform using Cloud Computing AWS, Azure working directly with ASPAC regional leadership, Global Technology Services, and other Global Technology support functions. A key aspect of this role will be to provide an unrelenting focus on elevating the Hybrid cloud strategy and operations discipline within Technology by coordinating and facilitating progress, successfully defining and executing the product release roadmap, and overseeing operations measurement. This role will focus on maximizing Hybrid cloud-enabled business value delivery through (but not limited to) SDDC strategy execution and process improvement, operations measurement, Public Cloud adoption, workload migration, cost optimization, technology-enabled innovation and supplier management. This role will also focus on regional Cloud Service providers, PaaS and SaaS capabilities that foster innovation and help put forward right and affordable platform strategy in this space. Additionally, this role will be the single point of contact to interface with regional teams and leaders of Lab, Manufacturing, Distribution and Warehouse (LMDW) locations.





Key responsibilities of this role include:





• Work with the global Hybrid cloud DevOps team


• Lead local delivery team that is responsible for the design, implementation and operation of the infrastructure offerings


• Own Hybrid-cloud product release and virtualization progress against timelines and coordinating required involvement of technology resources, the Delivery Team, Shared Services, GOCs and Technology support functions as needed to meet established timelines


• Drive refreshes for the Hybrid Cloud strategy on an ongoing basis to continually shape key messages, ensure the strategy is kept top-of-mind and evergreen; key elements to be refreshed include the development and operations framework, flow based Operating Model and Public Cloud adoption


• Deliver operational excellence across all responsible areas including OPCx, VPCx, non-SDDC and LMDW locations within ASPAC region


• Use Public Cloud experience is refining Hybrid Cloud strategy and tailor it to the ASPAC regional needs


• Assemble updates to the appropriate governance bodies (e.g. Technology Services LT)


• Facilitate the creation and ongoing maintenance of the flow based Operating Model adoption and execution metrics and report progress on a regular basis to the Leadership Team; Establish and facilitate a Hybrid Cloud Forum with cross functional and local representation to share individual successes, challenges, experiences and approaches.


• Relationship Management: Partners collaboratively with Head of AS, Product Lines and key technical, process and functional leaders across Technology to ensure successful platform implementation.


• This position requires a high degree of Technology delivery experience, Technology strategy subject matter expertise/experience, and independent judgment.


• He/she is expected to operate based on general guidance from the LT members regarding priorities and imperatives.



Qualifications



Qualifications:


• A minimum 15 years of diversified Technology experience is required. Demonstrated success applying Lean Six Sigma/Flow methodologies is preferred.


• Previous experience required in the implementation & on-going delivery of a global operational strategy while providing leadership oversight to global teams


• A minimum of 2-3 years experience is a must within Public Cloud implementations and architecting solutions in AWS and/or Azure and/or Ali Cloud


• Previous experience in virtualized data center environments is a must with detailed technical knowledge of various Compute, storage and software defined networking implementations


• Knowledge and experience with AI, ML for self healing infrastructure capabilities is nice to have


• Hands on development expertise and knowledge of Infrastructure as code, Devops, CI/CD is must


• Proven people management experience required in managing both direct and indirect reports globally. Vendor and contractor management required


• Strategic planning responsibilities (past / current) is a must.


• Prior experience in creating and the ongoing maintenance of the Enterprise IT strategy adoption is required.


• Prior experience and ability to demonstrate accomplishments on maximizing IT-enabled business value delivery through strategic business operations measurement, enterprise solution leverage, cost optimization and technology-enabled innovation are required.


• Excellent oral and written communication skills including the ability to communicate across all management and organizational levels are required.


• Exceptional leadership, networking, and influencing skills to create alignment of senior global cross-functional, cross sector stakeholders are required.


• Experience in large scale healthcare environments with varied sector exposure is preferred.


• Travel as needed is required.






Primary Location


Singapore-Singapore-Singapore-


Organization


Johnson & Johnson Pte. Ltd. (8435)


Job Function


Info Technology


Requisition ID


1805699046W
Skills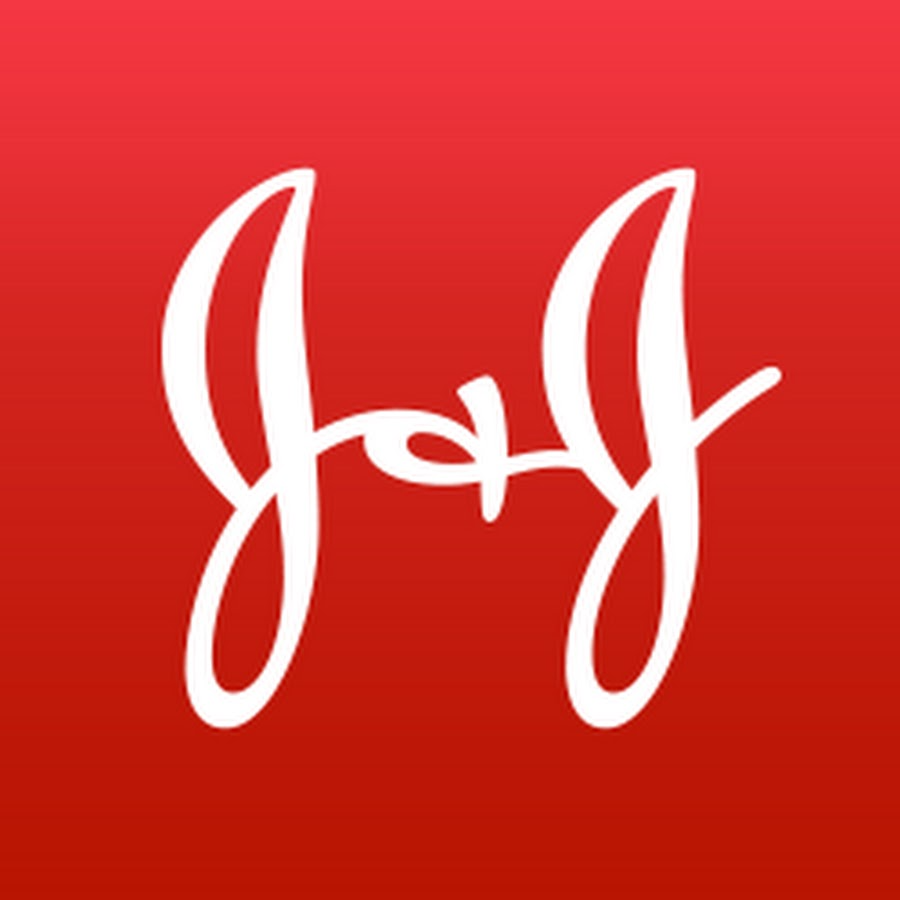 To support Johnson & Johnson Asia Pacific Finance on the following activities:



Financial Planning and Reporting


Process Improvement


Operational Expense Planning and Reporting


Sales Analysis and Reporting


Investment Analytics and Reporting



Main Responsibilities:
Read more




Reporting & Analytics



Deliver consolidated reporting & performance analytics work products


Ensure P&L/Balance sheet and headcount plans are consolidated correctly in the system


Perform ad-hoc reporting & performance analytics with business insight - GP analysis, Price volume, Budget vs Actual reports


Prepare monthly performance decks and BP/Forecast decks adding first line commentary to enable framing by the Business Unit Finance team for the region


Support Regional Office



Planning & Forecasting



Deliver consolidated financial Planning & Forecasting analytics work products (including financial forecast)


Deliver balance sheet forecasting work products




Continuous process improvements



Design and lead process improvement activities together with Manager, including change management


Rule-based financial & statistical analytics development


Assists with training team members


Perform performance management activities


Ensure policies and procedures are followed


Ad-hoc/continuous improvement projects including documentation review and update


Assist in the roll out of SLAs to ensure excellent customer service



Other Activities



Participate in functional or career development training


Support recruiting, on-boarding, training of new team members


Lead or participate in status or team meetings and provide updates to leadership



Assignment and Planning of Work



Much of the work is generated around the quarter-ends focusing on P&L review with management


Focus periods Apr-Jun and AugDec during business plan and business updates


An ability to adjust to changing timetables and short lead times is frequently required





Qualifications



Bachelors degree majoring in Accounting, Economics or Finance or equivalent


Minimum 8 years related experiences required, possessing knowledge of general finance/accounting processes


Well-versed in Microsoft Office applications, especially in MS Excel. Experience with relevant systems preferred (Reporting & planning tools such as TM1 or BPC, SAP)


Displays intellectual curiosity


Strong influencer, independent thinking, and strong planning/prioritization, capable of high performance under tight schedules


Strong communication skills, being able to interact with senior management


Collaborative mindset



Primary Location


Singapore-Singapore-Singapore-


Organization


Johnson & Johnson Pte. Ltd. (8435)


Job Function


Planning & Analysis


Requisition ID



1805694961W
Skills
Basic Function and Scope of the Position: The Staff Mfg/Ops Quality Engineer will be responsible for support and leadership of Quality Engineering activities in Life Cycle Engineering, New Product Development, CAPA, and process improvement activities. In this role you will actively participate in product development and transfer activities, ensuring product and process conformance to CFDA, FDA and ISO 13485 standards. You are accountable for driving change, establishing sustainable Read more
business processes, improving products, and providing senior management with actionable business and product data. This role requires exceptionally strong communication, interpersonal and organizational skills and a solid understanding of the application of quality regulations and standards (21CFR 820, ISO 13485, ISO 14971, IVDD, MDD). This position will have direct interaction with Manufacturing operations and Lifecycle Management group to lead compliance initiatives. The position may have responsibility of Quality oversight for more than one manufacturing area. The position will be responsible to lead complex investigation for CAPA/ECI/Non-conformance. This position will also prepare, present Quality Metric to management and external regulators as required. As part of the responsibility the candidate will work with cross functional team to establish manufacturing walk through and participate in continuous improvement opportunities.Tasks and Responsibilities:Provide quality leadership to new product development teams in the areas of design control, design verification and validation, design transfer, process validation, risk management, and specification development.Direct development & consistent application of quality policies & procedures in product design & development, secondary development & transfer operationsFacilitate communications between China customers and the site. Act as the key point person for both outbound and inbound communication between the segment team and China customers.Drive activities in prevention, detection of defects at earliest phase of product design, continuous improvement & customer satisfaction.Applies sound, systematic problem-solving methodologies in identifying, prioritizing, communicating, and resolving quality issuesAssists in detecting trends/recurring issues; and reports on analysis, makes recommendations, and drives programs to improve products and processesCollaborates with cross functional team to identify, prioritize and execute business critical quality initiativesProvide support to development, engineering and manufacturing functions for validation planning and transfer activities. Assist teams in determining validation needs and requirements.Work with project teams to ensure understanding of and compliance with regulations, procedures, and requirements. Provide training, guidance and interpretation as needed.Act as technical liaison, as needed, between product development, manufacturing, external manufacturers & suppliersDrive product risk management activities and ensure quality and completeness of project design history files, validation packages, and change ordersProvide consultation to end users and process owners with regards to data collection, analysis and creation of validation reports.Review verification and validation reports and identify gaps for GMP compliance. Develop and execute strategies to close gaps in an efficient, technical, and compliant mannerCoordinate issue resolution using a risk-based approachIdentify areas and opportunities to improve quality system processesEnsure product development and validation programs meet requirements of FDA and ISO 13485.Participate in investigations and ensure CAPA findings, risks, recommendations, Non Conformances reporting and outcomes are appropriate and are clearly documented and communicatedProvide management with status updates on assigned responsibilities and goals and escalate issues in a timely fashionOther such duties that may be determined by Management. All listed tasks and responsibilities are deemed as essential functions to this position; however, business conditions may require reasonable accommodations for additional task and responsibilities. Requirements : 7-10 years' experience in quality assurance field, in a regulated environment;Experience in Diagnostic Medical Device industry would be preferred.Must be able to speak and write in mandarin.Quality Certification preferred (e.g., CQE, CQA, SQE, 6-Sigma, or similar certifications)Experience applying quality regulation standards (e.g 21CFR820, ISO 13485, ISO 14971, IVDD, ISPE Baseline guides and ASTM E2500-07 Verification Guideline)Practical experience in design control risk management, validation, change control etc.Experience with CAPA and failure investigation tools and techniquesApplied experience with quality and statistical analysis tools (e.g. SPC, 6 Sigma, Risk Analysis, FMEA, DOE,and trend analysis)Extremely strong communication, facilitation, planning, problem-solving and organizational skillsStrong influencing and negotiation skillsAdaptable to fast-paced, dynamic work environment with shifting demandsOperates with high level of independence to investigate and resolve compliance issues, lead projects, plan and implement improvements, and achieve goals Education:Bachelor's degree in Engineering, Science, or other related field required (or equivalent combination of education and experience) and a minimum 7 years of related experiences. Illumina believes that everyone has the ability to make an impact, and we are proud to be an equal opportunity employer committed to providing employment opportunity regardless of sex, race, creed, color, gender, religion, marital status, domestic partner status, age, national origin or ancestry, physical or mental disability, medical condition, sexual orientation, pregnancy, military or veteran status, citizenship status, and genetic information.
Skills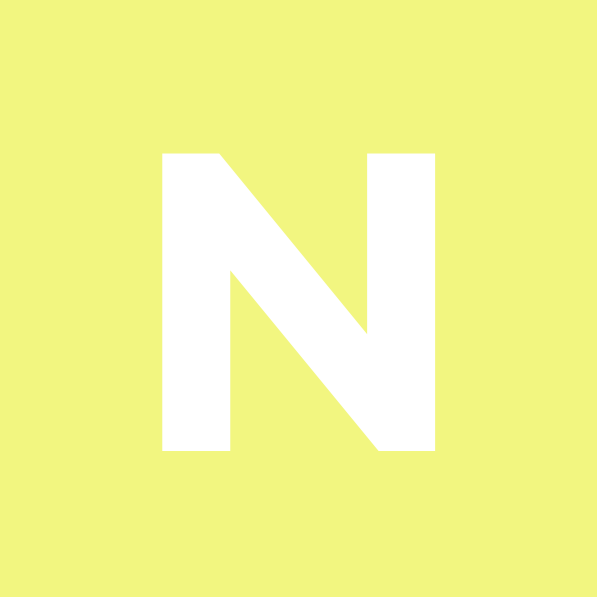 Position Title


Technician (Fill)


03-Sep-2018



Job ID



249169BR




Job Description



Purpose:


Work with Supervisor and in a team to maintain sterile or clean condition of rooms and equipment associated with aseptic filling, and to perform aseptic filling of ophthalmic products that meet quality Read more
and output requirements.



Major Accountabilities:


Prepare, operate and monitor all equipment associated with packaging of ophthalmic products, in accordance to current Good Manufacturing Practices (cGMP). • Perform line setup, startup challenge, and in-process sampling and inspections. • Perform routine cleaning on all equipment associated with packaging. • Prepare, verify and transfer materials/components used in packaging. • Execute activities in support of validations associated with filling and/or packaging. • Perform and review all necessary documentation as required and in accordance to Good Documentation Practice (GDP). • Assist in investigation of process deviations and work in a team to identify and work on opportunities for productivity/process improvements



Minimum requirements


GCE "O" or "A" Levels, NITEC, Higher NITEC or Diploma in Engineering, Manufacturing or any discipline related to pharmaceutical manufacturing. Proficiency in English, both written and spoken Fresh graduate or one to two years of experience in a manufacturing environment, preferably in pharmaceutical manufacturing



Job Type


Full Time



Country


Singapore



Work Location


Singapore



Functional Area


Technical Operations



Division


Novartis Technical Operations



Business Unit



NTO ASEPTICS




Employment Type


Regular



Company/Legal Entity



ALCON MANUF. SGP
Skills