Sign in or register for a JobTech account.
Biotech & Pharmaceuticals
jobs
SCOPE OF THE ROLE AND BASIC PURPOSEThe candidate will be responsible for supporting the Regional Planning Team in areas of Demand/Supply Planning and S&OP maturity. One of the below topics will be assigned to the role.Demand PlanningEngage key stakeholders, support the transformation and maturity of demand planning process across business units.Key DeliverablesReview differences in demand planning processes between business units, develop and support the plan to change, standardize Read more
and synchronize with associated processes.Support idealization and roll-out of improvement plans to mature and drive demand planning excellence in areas such as Forecast Value Add, MAPE/BIAS results.Develop documentations of standard work / operating procedures.Shadow the Regional Planning manager to understand and support effective sensing of demand events, through participation in country-regional handover / demand review meetings and follow-ups.Sales & Operations Planning (S&OP), Short Term Exception Meeting (STEM)Support Plan Transformation roadmap implementation for pilot markets and business units under the S&OP and STEM workstreams.Key DeliverablesSupport the planning and engagement of stakeholders.Support the update and evolvement of implementation / change management plan in accordance to the Plan Transformation BlueprintEnhance and standardize the Standard Operation Templates (Excel/PowerPoint) for use in S&OP and STEM meetingsDevelop documentations of standard work / operating procedures and processesShadow the Regional Planning manager to understand and support S&OP / STEM meetingsKEY MEASURESThe position will be measured primarily on:Deliverable of the topic, i.e. project milestones achievementTimeliness, responsiveness, clarity of communication and completeness of follow-upsQuality and comprehensiveness of documentationsREQUIRED COMPETENCIES AND SKILLSStudents pursuing a Bachelor's Degree, or pursuing a Master's degree in Supply Chain, Operations Management, Data Science, Systems Engineering, Logistics or Mechanical Engineering.Strong interest to grow experience in a supply chain operations environment by learning on the job and completing a project from definition to implementation.Ability to work in a team setting and collaborate with multiple internal cross-functional stakeholders.Self-starter, fast learner, results oriented and willing to be challenged.
Skills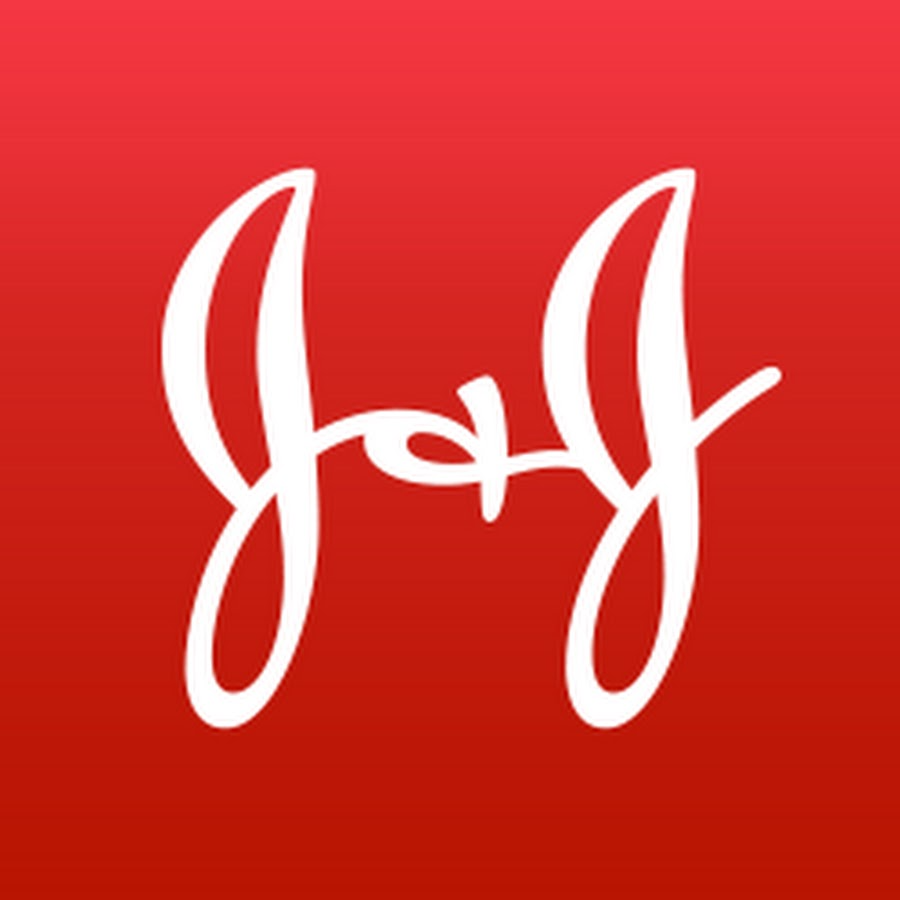 Dr.Ci:Labo, the number one medical cosmetics brand in Japan, is committed to connecting with each client from the moment they arrive at the counter.


You, the Brand Ambassador, will focus on one primary objective creating an Omotenashi experience for all customers at the various retail shops and departmental store counters across the country to deliver set targets, goals and expectations of the brand.
Read more


You represent the Dr Ci Labo brand by sharing your time, knowledge and love of its products. You bring the brand to life everyday by creating a unique Dr.Ci:Labo experience for every customer. You extend Dr.Ci:Labos brand leadership as #1 medical cosmetic brand in Japan into your market. You are the heart of Dr.Ci:Labo.


Training, Learning and Development: Dr Ci Labo Brand Ambassadors are provided a comprehensive onboarding training and regular developmental trainings to keep you at your best.



MAIN RESPONSIBILITIES:




SALES




Achieve individual KPIs:


Sales targets


Average Ticket Sales (ATS)


Item Per Ticket (IPT)


New customer recruitment


Loyalty customer follow through


Promotional targets (when in place)



CUSTOMER SERVICE & CRM



Acquire new customers to Dr.Ci:Labo database.


Develop customer relationships by providing customers regular updates.


Always keeping a service



STORE APPEARANCE / VISUAL MERCHANDISING



Keep the store clean, neat and tidy at all time


Ensure all stocks, testers & display materials are merchandised in accordance to the brands planogram guidelines



STOCK MANAGEMENT



Ensure stock rooms are kept neat and tidy at all times; stock should be kept in appropriate order for ease of access when serving customers


Ensure all stock transfers into and out of the store are properly recorded to minimize stock loss



GROOMING



Maintain an impeccable grooming standard as the brand ambassador in store / on counter



Qualifications



Minimum GCEO level


At least 2 years of retail experience for Senior position; demonstrated experience in retail with results


Good language skill and able to communicate at all levels


Well groomed, positive attitude and ability to work independently with high level of motivation and service mindset


Must be sales driven and strong passion for retail


Must be able to work shifts, weekends and public holidays



Primary Location


Singapore-Singapore-Singapore-


Organization


Johnson & Johnson Pte. Ltd. (8435)


Job Function


Selling


Requisition ID



1805697343W
Skills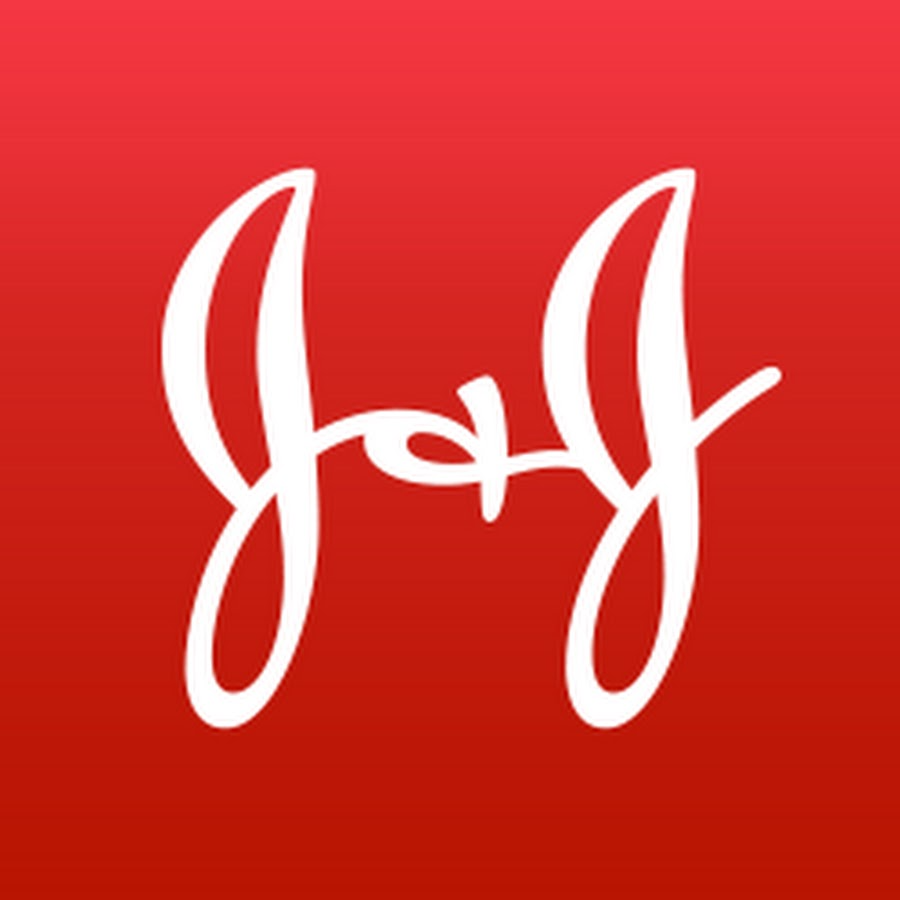 As a part of the Johnson & Johnson Consumer Integration Management Office (IMO), the Sr. Analyst Project Portfolio Management (PPM) will develop, deploy, expand and mature key PPM capabilities such as Resource Management, Risk Management, Portfolio Prioritization etc. for New Product Development (NPD) & Lifecycle Management (LCM) portfolio. He / She will support various capability building work streams and ensure global alignment across key stakeholders throughout the implementation Read more
cycle and stabilization period. He / She will provide governance support, monitor portfolio performance and provide necessary process and systems training / support to project and program managers in the APAC region.






Major Responsibilities:



Develop and deploy standard process capabilities and best practices for PPM across NPD & LCM portfolios, including but not limited to resource management, risk management, portfolio prioritization, project and program interdependencies management, portfolio optimization etc.


Conduct requirements gathering / process deep-dive sessions with key user groups and streamline end to end process flows as well as roles & responsibilities for various process participants, stakeholders and end-users.


Perform gap / fit capabilities analysis and develop / implement action plans for process improvements. Continuously identify and act upon opportunities to mature, integrate and streamline current business processes with help of cross-functional and global stakeholders.


Define / verify desired systems functionality required to support various PPM capabilities and coordinate appropriate systems improvement / implementation activities with IT.


Develop required documentations and conduct training on new PPM capabilities for end-users


Work closely with finance to ensure alignment of PPM deliverables with financial calendar and drive end to end process integration to eliminate process redundancies.


Provide project portfolio management subject matter expertise and support to project and program managers in the APAC region.


Manage execution of day to day project portfolio management processes for the NPD portfolio.


Prepare reports and dashboards on monthly basis for all governance and leadership reviews. Provide support for ad-hoc portfolio analysis on as needed basis.


Monitor Portfolio Data Quality and drive appropriate actions and accountabilities in the organization to maintain completeness and accuracy of the data.


Drive weekly, monthly and quarterly meetings with various business partners, communities of practice by establishing effective meeting agenda, aligning presenters and organizing / following up on meeting notes and action plans.


Collaborate with Information Technology & various Data & Analytics groups in maintaining, streamlining and upgrading various information systems utilized by PPM community. Participate in design and user acceptance sessions and coordinate deployments of new capabilities / upgrades to the systems.


Develop required documentations and conduct training on PPM systems and processes for end-users.


Coordinate and monitor day to day operational tasks with offshore support team.





Qualifications



A Bachelors degree is required. A focused degree in Supply Chain, Business Administration, Engineering, Operations Management, Finance or related field is required. An advanced degree is preferred.


A minimum of 7 years of business experience is required. A minimum of 2 years of project, program or portfolio management experience is preferred. A minimum of 3 years of Supply Chain functional experience within Plan, Source, Make, Quality, Deliver or Engineering is strongly preferred.


Knowledge and experience in project management and program management processes and tools is required. PMP Certification preferred.


Experience in Facilitation / mentoring, Business Process Development and Training is strongly preferred.


Experience with Six Sigma/Process Excellence tools, training and/or certification is preferred.


The ability to communicate and present to all levels of the organization is required.


Experience with Project Management tools is required. Familiarity with Portfolio Management system(s) is preferred.


Experience with Data Visualization tools like Tableau is preferred.





Primary Location


Singapore-Singapore-Singapore-


Organization


J & J Consumer Inc. (6101)


Job Function


Customer Service


Requisition ID



1805701296W
Skills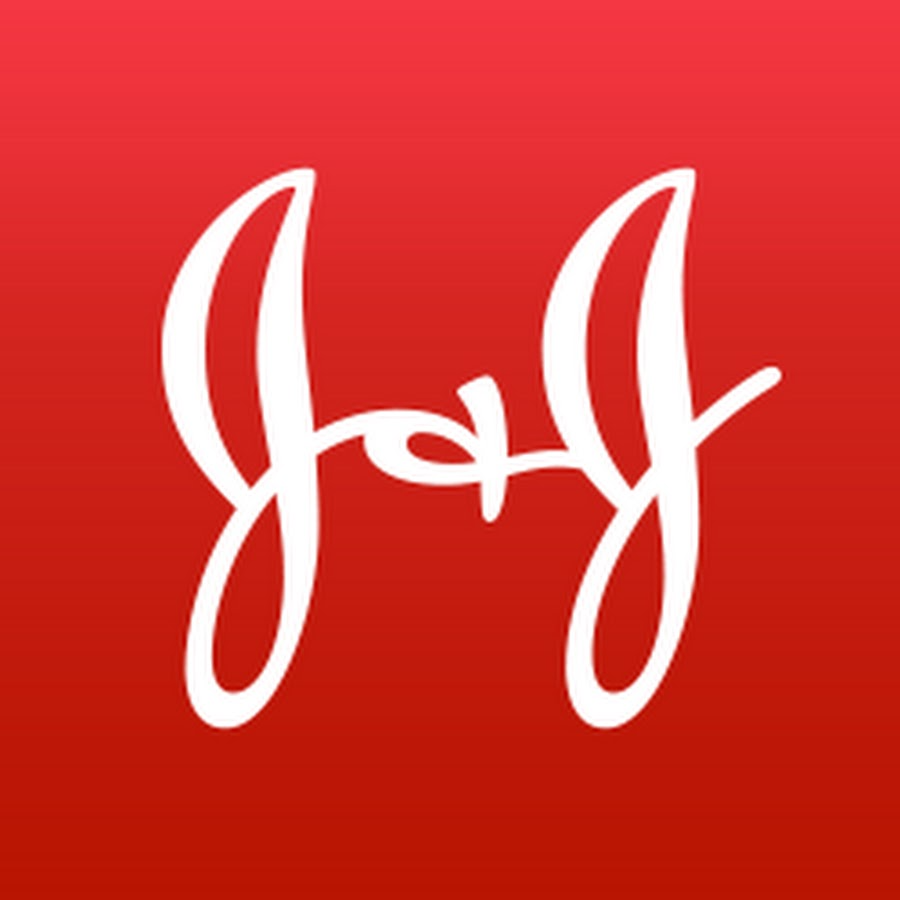 Customer and Logistics Services (CLS) is one of the primary line organizations within the Johnson and Johnson Supply Chain (Deliver pillar). The mission of this organization is to build capability and drive operational improvement in the areas of customer service, distribution and transportation to improve the overall customer experience.


The CLS Senior Finance Analyst will assist Regional CLS Senior Finance Manager to develop Read more
the annual business plan and forecast updates for the Medical Devices, Consumer and Pharmaceuticals Groups, with extensive coordination across all 3 sectors and clusters in a matrix organization setting. The successful candidate will ensure timely and accurate quarterly financial closing/reporting, perform data analytics to drive insights on financial results and business partnering with key stakeholders to drive positive business results.



Major Duties & Responsibilities:




Drive and support FP&A process for APAC, including business planning forecast, strategic planning, quarter closing and reporting processes


Consolidate business results across Asia Pacific to deliver accurate, timely, actionable reports with meaningful insight for stakeholders


Partnering with CLS leadership team to track and report capital investments, build business cases for strategic initiatives and validating value delivered


Drive the standardization and simplification of FP&A related processes


Maintain strong team working ethics and environment in line with Credo values


Project analysis and portfolio prioritization provide business insight and analysis in identifying, prioritizing and executing against key programs to deliver the CLS Strategic Plan


Collaborate with cross-sector regional & global finance to ensure smooth execution of key forecast cycles and best practice sharing



Qualifications



Bachelor's Degree in Accountancy/Business with a minimum of 4 years of relevant financial planning and analysis (FP&A) work experience


Finance/Accounting, CPA, CMA or other financial certification preferred


Experience working in a MNC regional finance environment


Strong knowledge of operating systems such as SAP, BW Cognos and TM1 preferred


Excellent MS Office skills covering MS Excel and MS Power point


Previous analytical and/or management accounting experience


Experience working with cross functional stakeholders


Advanced PC skills in spreadsheet and macros


Exceptional interpersonal and organizational skills


Strong written and verbal communications skills


Demonstrated ability to thrive in complex environments



Primary Location


Singapore-Singapore-Singapore-


Organization


Johnson & Johnson Pte. Ltd. (8435)


Job Function


Planning & Analysis


Requisition ID



1805704734W
Skills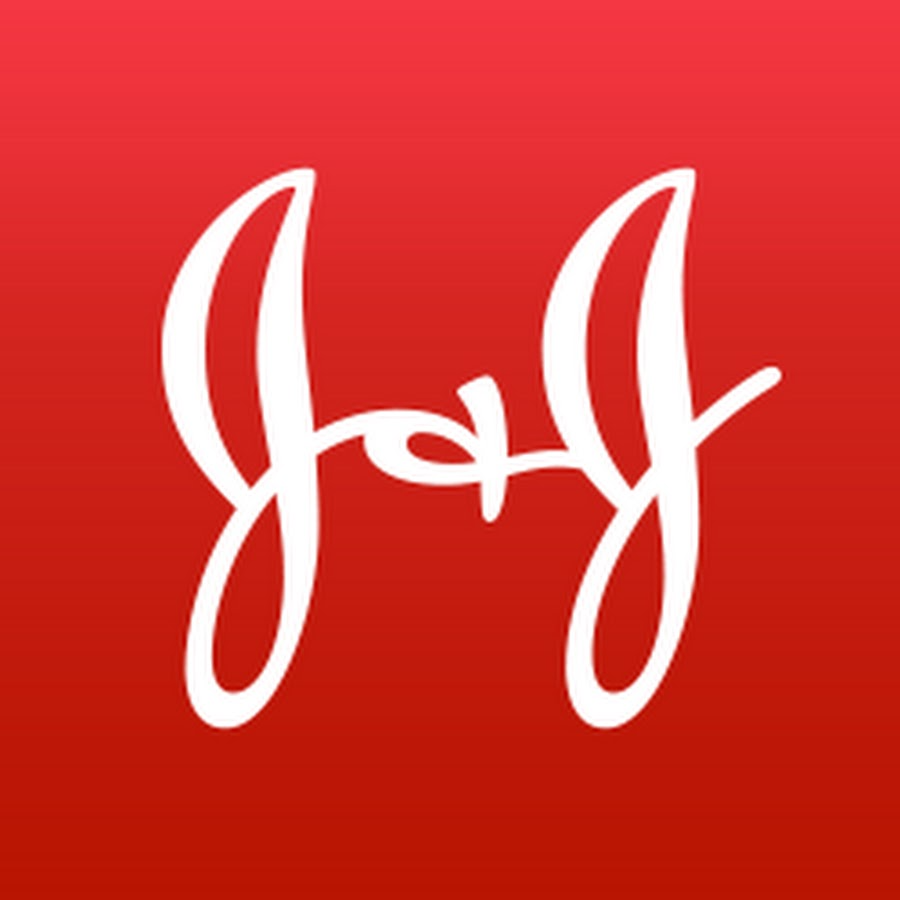 Dr.Ci:Labo, the number one medical cosmetics brand in Japan, is committed to connecting with each client from the moment they arrive at the counter.


You, the Brand Ambassador, will focus on one primary objective creating an Omotenashi experience for all customers at the various retail shops and departmental store counters across the country to deliver set targets, goals and expectations of the brand.
Read more


You represent the Dr Ci Labo brand by sharing your time, knowledge and love of its products. You bring the brand to life everyday by creating a unique Dr.Ci:Labo experience for every customer. You extend Dr.Ci:Labos brand leadership as #1 medical cosmetic brand in Japan into your market. You are the heart of Dr.Ci:Labo.


Training, Learning and Development: Dr Ci Labo Brand Ambassadors are provided a comprehensive onboarding training and regular developmental trainings to keep you at your best.




MAIN RESPONSIBILITIES:





SALES




Achieve individual KPIs:


Sales targets


Average Ticket Sales (ATS)


Item Per Ticket (IPT)


New customer recruitment


Loyalty customer follow through


Promotional targets (when in place)



CUSTOMER SERVICE & CRM



Acquire new customers to Dr.Ci:Labo database.


Develop customer relationships by providing customers regular updates.


Always keeping a service



STORE APPEARANCE / VISUAL MERCHANDISING



Keep the store clean, neat and tidy at all time


Ensure all stocks, testers & display materials are merchandised in accordance to the brands planogram guidelines



STOCK MANAGEMENT



Ensure stock rooms are kept neat and tidy at all times; stock should be kept in appropriate order for ease of access when serving customers


Ensure all stock transfers into and out of the store are properly recorded to minimize stock loss



GROOMING



Maintain an impeccable grooming standard as the brand ambassador in store / on counter



Qualifications



Minimum GCEO level


At least 2 years of retail experience for Senior position; demonstrated experience in retail with results


Good language skill and able to communicate at all levels


Well groomed, positive attitude and ability to work independently with high level of motivation and service mindset


Must be sales driven and strong passion for retail


Must be able to work shifts, weekends and public holidays



Primary Location


Singapore-Singapore-Singapore-


Organization


Johnson & Johnson Pte. Ltd. (8435)


Job Function


Selling


Requisition ID



1805697363W
Skills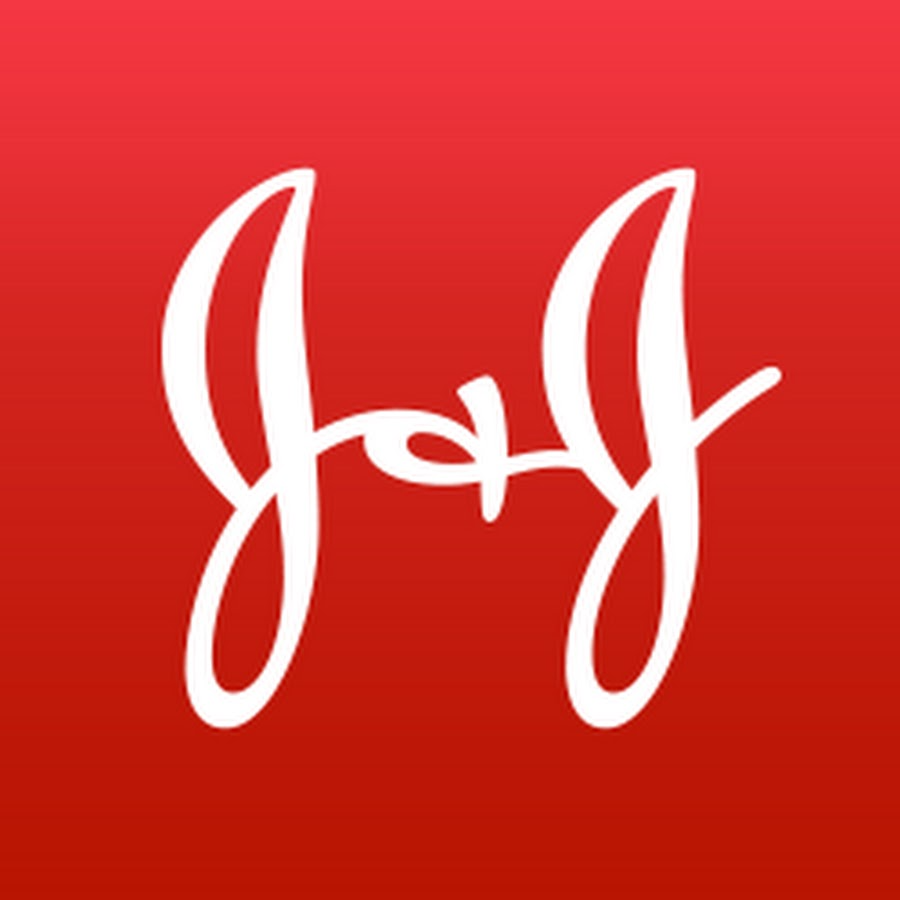 JSC PLANNING & CUSTOMER MANAGEMENT (PCM)





Affiliate Services Management (ASM), Regional Management group.



Position resides within the Affiliate Services group, part of Planning & Customer Management in the Janssen Supply Chain (JSC) of the Janssen Pharmaceutical Companies of Johnson & Johnson.


Mission of Affiliate Services:


Achieving an optimal interaction between customer service, Read more
inventory and operational costs throughout the supply chain.


Achieving excellent customer service by ensuring transparency across the supply chain and proactive problem solving and communication;


Forming a platform for further integration and improvements in the supply chain.



Key Responsibilities:



Main contact person for the customer, either a Janssen Affiliate or an external Customer. You manage the entire product portfolio and are responsible for the entire order management cycle, OTI Order to Invoice, from order receipt to invoice creation, taking into consideration all internal and external requirements.


Business relationship with the customer, focusing on excellent and proactive communication, transparency and pro-active and tactical problem-solving.


Cooperation with our distribution and manufacturing sites in order to ensure the product arrives on time at the customer.


Ensure that the inventory levels of the customer are replenished on time based on their latest forecast numbers.


Work on forecast accuracy together with the customer in order to realize an effective and efficient supply chain.


Problem solving and consistent approach to process improvements together with the customer or within the team.



Key Activities:



Responsible for ensuring constant contact availability to the Customer you have been assigned. During leaves or else, ensures that appropriate back up is trained and informed about all pending activities with the Customer, guaranteeing 100% continuity of the service.


Responsible for the entire OTI Order to Invoice cycle of the Customer assigned.


Pricing: Liaising with Finance Departments of respective Sourcing company, ensuring all elements of pricing and conditions for the Customer have been defined and updated in Janssen systems.


Customer Master: Accountable for the complete master data and system set-up of the Customer record, which includes all key elements like Legal address, VAT n., payer and ship to information, Incoterms.


Order entry: Responsible for correct receipt of Orders into the system for Janssen Affiliates and responsible for Order entry for non J&J Customers.


Ensures a timely feedback to the Customer, acknowledging receipt of Order and any data that may be missing to ensure successful Order completion, processing and shipment.


You will be responsible to activate with the companys selected banks, the conditions of Letter of Credit, as needed.


Product Master: Ensures that the product requested by the customer, is correctly identified by means of a specific Janssen SKU. Is responsible that the SKU is entered in the Product List, respecting all regulatory and compliance criteria, as per registration in the specific country to which the customer belongs to. For this purpose, constantly liaises with Regulatory and QA offices.Will be responsible for having triggered production of the SKU, and its correctness.Is responsible for incorrect SKU identification.


Invoicing: Responsible for the generation of the Invoice, respecting all legal and commercial conditions requirements. Invoice shall report all terms, definitions, texts as per Customer specific requirements and placed on the Order. Invoicing shall comply to regulations of all Sourcing company of Janssen.


Manufacturing and Quality execution: will be responsible for constant follow up of production, ensuring timely completion of it in accordance with Order due dates. Will coordinate with BRR (Batch Record Review) and QA Release department, ensuring timely approval of batch.


Inventory and stock management: if SKU ordered is not manufactured on a Make to Order basis, but make to stock, you will monitor and follow up on inventory situation of the DC where SKU is manufactured or distributed from. You will pre alert the manufacturing plant in case stocks drop below predefined safety inventory levels.




Transportation: Liasing since and before the Order placement, with the WWT Group (World Wide Transportation Group) and WSC (World Service Center) .


Definition of the route: according to the Incoterms agreed with the Customer, you will be accountable for having provided WWT group with all Customer requirements on destination of product, preferred routes and mode of transport; all elements that will allow to define a validated transport mode, before it is executed.


Execution of the shipment: at time of availability of product, you will trigger, by means of the Delivery Note, the process of shipment execution. You will notify WSC about upcoming shipment, which will be executed according to the route and mode defined by WWTG.


Transport Documents: through support of Transport Documents departments of the DCs from where the product will be shipped from, will ensure that all needed documents, including number of sets, are prepared in compliance with regulations i.e. Certificate of Origin, Product Safety Data sheet. Will follow up also on any needed legalization at Chamber of Commerce, Embassies, etc., in accordance to Order or Letter of Credit.





Capabilities & Qualities Required:



Responsible and accountable for the performance of the region and for the KPIs identified by customer management. To lead, motivate and guide the team to excellence in order to achieve the targets.


Building an exceptional partnership and relationship with the region. Customer satisfaction is key. Understanding customers business needs. Able to transform these into process improvements and value-added services for your customers.


Playing a vital role in customer management during supply issues. Ensuring the team and affiliate partners are informed at all times. Able to assign the necessary priorities and linking with Product Management to translate this information into an allocation plan.


Able to identify and solve problems while understanding both the internal business needs and the customer needs.


Being a lean thinker and ensuring the lean thinking idea is embedded in the team.





Qualifications





University degree or equivalent based on experience


Minimum 5 years experience in Supply Chain and/or Customer Service or equivalent


Experience in ERP systems and business data warehouses (preferably SAP) is an advantage


Fluent in business English






Additional Competencies:





Customer oriented and has a pro-active attitude.


Excellent communication skills. Ability to partner with and influence others without direct authority; build consensus and look for collaboration with people from different organizations


Ability to manage complexity and changing environment


Strong ability to manage remote resources


Serves as a subject matter expert within your functional area


Process oriented mindset (process excellence) and able to manage complexity and change


Strong project management competencies


You are result oriented


You have a learning attitude


Mandatory SAP knowledge


Has the necessary IT skills (Microsoft Office, others)





Primary Location


Singapore-Singapore-Singapore-


Organization


Johnson & Johnson Pte. Ltd. (8435)


Job Function


Customer Service


Requisition ID



1805653824W
Skills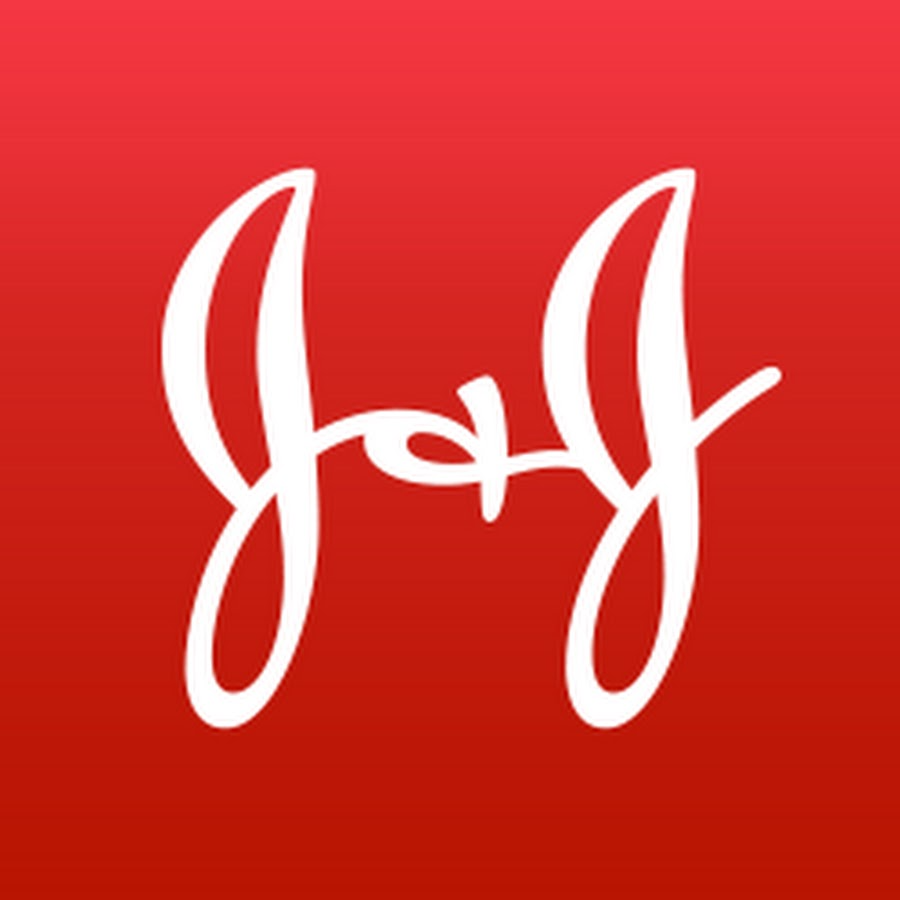 Description

: Regional Therapeutic lead across Asia Pacific markets. Working in collaboration with OpCos using expertise to define strategic focus, align business plans and deliver successful outcomes for Neuroscience and IDV portfolio.





Overview






Regional Therapeutic lead across Asia Pacific markets. Working in collaboration with OpCos using expertise to define Read more
strategic focus, align business plans and deliver successful outcomes for Neuroscience and IDV portfolio


Reports to VP Commercial Strategy and Market Access. Relevant APAC location preferably Singapore.


Current revenue is approx.$1.5B with Neuroscience accounting for $1.2B


Future potential to grown into a full P&L role







Qualifications





A minimum of relevant Bachelors Degree required


Masters Degree in a relevant field or MBA preferred


Professional Sales, Sales Management or Strategic Marketing experience preferably in pharmaceutical, biotech, medical device or healthcare industry required


Experience leading a team


Experience in related therapeutic area desired


Understanding of key stakeholders in the region preferred


Ability to travel up to 50% of time, including overnight and weekend to support business needs as required






Other Qualifications:





Relevant experience in the Asia Pacific region


Good exposure in China, Japan or Australia and New Zealand market


Be knowledgeable of the pharmaceutical industry trends and changes





Primary Location


Singapore-Singapore-Singapore-


Organization


Johnson & Johnson Pte. Ltd. (8435)


Job Function


Marketing


Requisition ID



1805678224W
Skills