Sign in or register for a JobTech account.
Tourism & Hospitality
jobs
Posting Date Mar 26, 2019

Job Number 19000W9T

Job Category Rooms and Guest Services Operations

Location W Singapore - Sentosa Cove, Lot 1412N Muklim 32, Singapore, Singapore, Singapore VIEW ON MAP

Brand W Hotels

Schedule Full-time

Relocation? No
Read more

Position Type Non-Management/Hourly


Start Your Journey With Us

Boldly coloring outside the lines of luxury, W turns the traditional notion of the extravagant hotel on its head. Our irreverent attitude and taste for excess redefine revelry for the modern jet set. Our guests have a lust for a life less ordinary that drives them to demand more, experience it all, and hit repeat.

We share our guests' passions, providing insider access to what's new and what's next. Moderation is not in our vocabulary and we know that lust for life demands more, not less. W guests soak it in and live each day with a mantra: Detox.Retox.Repeat. If you're ready to create the energetic W scene that is magnetic to everyday disruptors around the world, then we invite you to explore a career with W Hotels.


Job Summary


Respond to guest requests for special arrangements or services (e.g., transportation, reservations, dry cleaning) by making arrangements or identifying appropriate providers. Respond to special requests from guests with unique needs and follow up to ensure satisfaction. Gather, summarize, and provide information to guests about the property and the surrounding area amenities, including special events and activities. Answer, record, and process all guest calls, messages, requests, questions, or concerns. Contact appropriate individual or department (e.g., Bellperson, Housekeeping) as necessary to resolve guest call, request, or problem. Review shift logs/daily memo books and document pertinent information in logbooks. Ensure that any outstanding requests from the previous day receive priority and are resolved. Monitor inventory and order general office supplies. Notify Loss Prevention/Security of any guest reports of theft. Assist management in hiring, training, scheduling, evaluating, counseling, disciplining, and motivating and coaching employees; serve as a role model and first point of contact of the Guarantee of Fair Treatment/Open Door Policy process. Report accidents, injuries, and unsafe work conditions to manager; complete safety training and certifications.


Follow all company policies and procedures; ensure uniform and personal appearance are clean and professional; maintain confidentiality of proprietary information; protect company assets. Welcome and acknowledge all guests according to company standards; anticipate and address guests' service needs; assist individuals with disabilities; thank guests with genuine appreciation. Speak with others using clear and professional language; answer telephones using appropriate etiquette. Develop and maintain positive working relationships with others. Ensure adherence to quality expectations and standards. Stand, sit, or walk for an extended period of time. Move, lift, carry, push, pull, and place objects weighing less than or equal to 10 pounds without assistance. Perform other reasonable job duties as requested by Supervisors.


Marriott International is an equal opportunity employer committed to hiring a diverse workforce and sustaining an inclusive culture. Marriott International does not discriminate on the basis of disability, veteran status or any other basis protected under federal, state or local laws.
Skills
Roles & ResponsibilitiesYou will be responsible to provide an excellent and consistent level of service to your guests. The Spa Attendant is responsible to ensure the overall cleanliness of the Spa and to ensure maximum efficiency, safety and uncompromised attention to our guests or club members.RequirementsAble to communicate in English.Candidates with relevant experience are preferred.Possess good customer relations and interpersonal skills.
Skills
Roles & ResponsibilitiesYou will be responsible to assist the efficient running of the department in line with Hyatt brand standards, whilst meeting guest and owner expectations.The Housekeeping Clerk is responsible to provide administrative support to the Housekeeping.RequirementsPossess minimum G.C.E. "O" Levels.Pleasant disposition, well-groom, enthusiastic and energeticAble to work shifts, weekends and public holidays
Skills
Job Description 1) To increase sales 2) To reply quotation 3) To quote our contract to travel agent for normal booking 4) To handle phone enquiries 5) To process bookings 6) To indicate promo code on booking and hotel voucher 7) To monitor deadline and cancel booking deadline from system 8) To collect sample voucher for future reference 9) To handle refund / process refund / issue credit Read more
note 10) To handle complaints 11) To clear cheque and indicate cheque reference on booking form 12) To do filing 13) Data entry for B2B system Job RequirementsCandidate must possess at least Professional Certificate/NiTEC in Hospitality/Tourism/Hotel Management or equivalent. Required language(s): English & Chinese spoken and written (to liaise with Chinese Associates) No work experience required. Required Skill(s): Microsoft Office Preferably Entry Level specialized in Hotel Management/Tourism Services or equivalent.(Only shortlisted candidates will be notified.)
Skills
Job DescriptionCounter sales; monthly tour leading and check-in duties Check-in duties at airport Conclude sales and make bookings in system Attend to phone and walk-ins enquiries at counter Follow up on tour confirmation, payment and documentation Involvement in travel fairsJob RequirementsWith or without experience are welcomed (Training will be provided) Counter sales and tour lead opportunities Friendly disposition, sales and service oriented Basic Sabre knowledge is preferred Basic Read more
Cruise knowledge is preferred Willing to travel for work Basic experience in service industry will be an advantage Bilingual in English and Mandarin (for liaison with Mandarin speaking associates)If you have what it takes to be part of our team, please email or send your detailed Curriculum Vitae with a recent photograph stating expected salary to:Email: [Click Here to Email Your Resume] & [Click Here to Email Your Resume] Human Resource Department 1 Park Road, #04-59/60 People's Park Complex, Singapore 059108(Only shortlisted candidates will be notified.)
Skills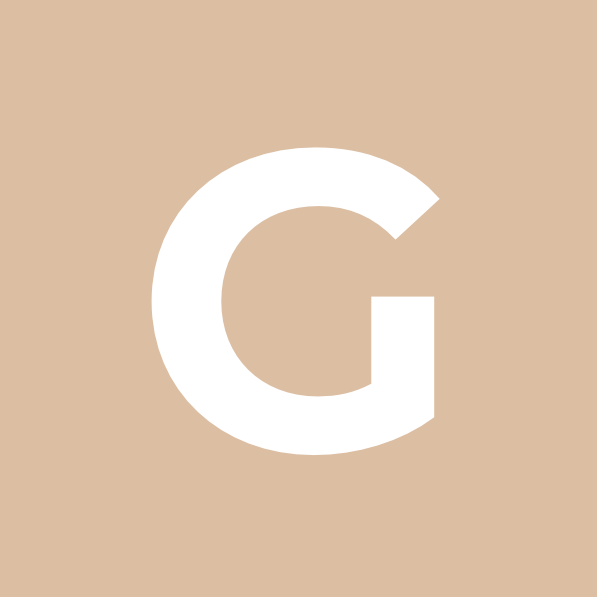 We are looking for an independent, self-starter, motivated Executive, Regional Digital Marketing based in Singapore responsible in overseeing the online marketing strategy. Plan and execute digital (including email) marketing campaigns and design, maintain and supply content for company website(s). In addition, engaging with the public through social media and ensure visitor flow to digital sites. Analyzing and reporting on visitor data and devise new ways to market products.MAIN Read more
DUTIES AND RESPONSIBILITIES These duties and responsibilities are intended to describe the general nature and level of work being performed by the individual assigned to this position. They are not intended to be a complete list of all duties, responsibilities, and/or skills required. Other tasks may be assigned as needed. · Plan and execute all digital marketing, including SEO/SEM, marketing database, email, social media and display advertising campaigns· Design, build and maintain our social media presence· Measure and report performance of all digital marketing campaigns, and assess against goals (ROI and KPIs)· Create online banner adverts and oversee pay per click (PPC) ad management· Identify trends and insights, and optimize spend and performance based on the insights· Manage and maintain the company website(s)· Write and optimize content for the website and social networking accounts· Track and analyse website traffic flow and provide regular internal reports· Brainstorm new and creative growth strategies· Plan, execute, and measure experiments and conversion tests· Collaborate with internal teams to create landing pages and optimize user experience· Utilize strong analytical ability to evaluate end-to-end customer experience across multiple channels and customer touch points· Instrument conversion points and optimize user funnels· Collaborate with agencies and other vendor partners· Work on printed material to supplement online products· Attend product launches and networking events· Perform related duties and responsibilities as required. REQUIREMENTS· Candidate must possess at least Diploma/Advanced/Higher/Graduate Diploma in sales & marketing or related fields.· Minimum 1-2 years of experience in digital marketing and design; prior experience in tourism industry preferred.· Proven working experience in digital marketing· Demonstrable experience leading and managing SEO/SEM, marketing database, email, social media and/or display advertising campaigns· Highly creative with experience in identifying target audiences and devising digital campaigns that engage, inform and motivate· Experience in optimizing landing pages and user funnels· Solid knowledge of website analytics tools (e.g., Google Analytics)· Working knowledge of ad serving tools (e.g., DART, Atlas)· Experience in setting up and optimizing Google Adwords campaigns· Working knowledge of HTML, CSS, and JavaScript development and constraints· Strong analytical skills and data-driven thinking· Up-to-date with the latest trends and best practices in online marketing and measurement
Skills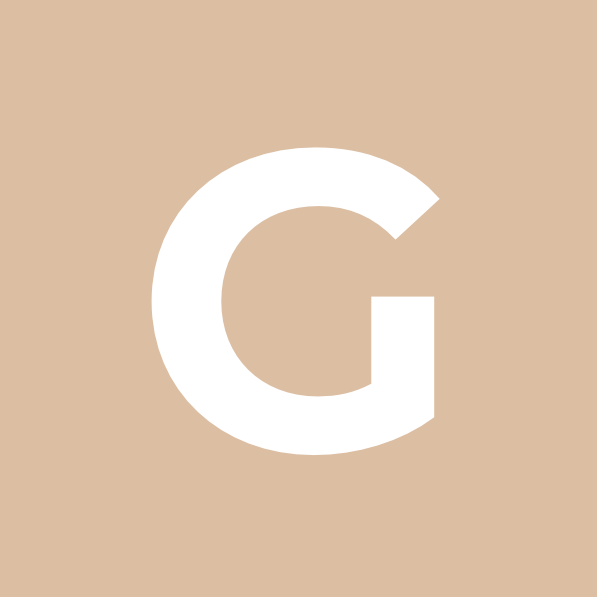 We are looking for an independent, self-starter, motivated Senior Executive, Regional Sales & Distribution Partnerships based in Singapore responsible for cultivating, maintaining and increasing market share by satisfying market demands in a challenging and competitive environment. Responsible for leading the aggressive development and implementation of sales strategies and tactics with the objective of attracting travel agents to come on-board GlobalTix system that have an interest or connection to Read more
leisure travel, including attraction tickets, tours, activities, F&B, transportation and other general tourism interests. He/She participates in and leads the general sales efforts to promote and sell products via GlobalTix system. This position requires building and managing strong meetings industry relationships focusing on China, Hong Kong and Taiwan. MAIN DUTIES AND RESPONSIBILITIESThese duties and responsibilities are intended to describe the general nature and level of work being performed by the individual assigned to this position. They are not intended to be a complete list of all duties, responsibilities, and/or skills required. Other tasks may be assigned as needed.Comb the markets; research and fully develop market segment targets; develop and execute sales campaigns and interact with industry players.Primary external responsibility is to promote travel products via GlobalTix system to travel agents worldwide.Maintain positive and cooperative relationships with key decision makers in the travel agencies on coordinated sales efforts.Collaborate on strategic planning with internal staff to establish departmental goals, develop sales materials, branding and promotions to increase sales.Represent GlobalTix locally and out-of-town with a primary sales focus of potential outbound travel agents.Contact prospective travel agents to initiate sales efforts.Ensure sales efforts are progressing and meeting goals, targets, etc.Attend and participate in trade shows, industry meetings, sales pitch, bid presentations, and make sales calls to promote GlobalTix as a system platform to gain access to more than 20K products.Develop and conduct personal marketing and promotional visits to potential clients and make presentations in bidding on groups.Perform related duties and responsibilities as required.REQUIREMENTSCandidate must possess at least Diploma/Advanced/Higher/Graduate Diploma in Business/Hospitality/Tourism or equivalent.At least 1 Year(s) of working experience in the related field is required for this position. Entry level candidates may be considered.Strong desire for tourism sales with focus on career and industry growthMust possess the ability to work in a fast-paced work environment.Must be well organized with the ability to prioritize and handle multiple assignments and be willing to get involved in projects with varying degrees of difficulty.Ability demonstrate exceptional skills in sales, customer relations, communications, and problem solving.Ability to work independently, exercising good judgment, and initiative.Candidate with tourism experience will have an added advantage.Excellent verbal and written communication skills in English and Chinese (to liaise with Chinese speaking associates)Required Skill(s): Account Management, Sales Negotiation, Client Engagement Skills, Analytical Thinking.Task-Oriented, Independent and Sales-Driven.Candidates with more experience may be considered for more senior positions.
Skills
Roles & ResponsibilitiesYou will be responsible to provide an excellent and consistent level of service to your customers. The Guest Service Officer (Telephone Operator) is responsible to contribute to the smooth and efficient running of Guest Services Centre within the Rooms Division.RequirementsPossess minimum G.C.E. "O" levels.Candidates with Diploma/ Degree in Hospitality / Tourism Management or equivalent will be preferred.Minimum 6 months work experience in hotel operations.Possess good customer Read more
relations, communications and interpersonal skills.Able to work shifts, weekends and public holidays
Skills

Roles & ResponsibilitiesYou will be responsible for designing, building, improving, or maintaining our products and systems, but you will also managing a team (or teams) of engineers, growing and empowering them to accomplish great things, and ensuring that best practices, standards, and processes are adhered to.You will roughly spend 60-80% time in engineering and product, and 20-40% time in people management and coaching depending on team size. You Read more
will need to acquire contextual breadth and depth in your product domain and manage stakeholders' expectations.You will work in cross-functional teams and meet great people regularly from top tier technology, consulting, product, or academic background. We work in open environment where there are no boundaries or power distance. Everyone is encouraged to speak their mind, propose ideas, influence others, and continuously grow themselves. Get the exposure to multi-aspect, collaborative, intensive startup experience with our recent expansion into Southeast Asia and exploration of new products.RequirementsPassion in software engineering, application development, or systems developmentPassion in leading teams and growing people8+ years hands-on experience in Software EngineeringExcellent understanding of software engineering concepts, design patterns, and algorithmsExpertise in Java tech stack will be an advantageExcellent interpersonal, communication, and influence skills and personal maturityAt least 3-5 years of technical leadership experience is preferredBachelor's degree in Computer Science or equivalent from a reputable university.
Skills

Roles & ResponsibilitiesYou will be responsible for designing, building, improving, or maintaining our products and systems, but you will also managing a team (or teams) of engineers, growing and empowering them to accomplish great things, and ensuring that best practices, standards, and processes are adhered to.Deliver products and platforms, and lead technological initiatives for building competitive advantages in products and platforms. Keep up to date with trends and Read more
innovation in engineering, including containers and orchestration, serverless, DevOps, NoOps, other programming paradigms, etc. and shape company technology strategy in alignment with business strategy.Direct strategic technology capability investment to build future company growth engine and competitive advantage including attracting and grow top engineering talents in the region and to sustain learning and knowledge sharing culture in the organization.RequirementsPassion in software engineering, application development, or systems developmentPassion in leading teams and growing people12+ years experience in developing highly scalable productsExcellent understanding of software engineering concepts, design patterns, and algorithmsPassionate about building and growing large engineering teams and scalable systems with best practices in top technology companies serving large user baseExperience in building large scale distributed systems. Experience with building search, recommendation system, production-grade machine learning systems, or other data-driven products or systems with advanced algorithms is a plus.Excellent interpersonal, communication, and influence skills and personal maturityAt least 5-8 years of technical leadership experience is preferredBachelor's degree in Computer Science or equivalent from a reputable university
Skills