Sign in or register for a JobTech account.
Roles & ResponsibilitiesTransformation and Workplace ExperienceSpruce up service level of current Facilities Management OperationImprove employee experience quality & workplace productivity at every touch point.Ensure service expectations are fulfilled.Performance ManagementManage Account performance through established agreed performance measuresEnsure timely execution of Monthly Operations meeting, KPI scoring sessions, Governance meeting and Quarterly Business ReviewsAddress low KPI scores with programs and measures to raise performance of services deliveredPeople ManagementDemonstrate and ensure to Read more
instill a culture in the team that match our 'I am JLL' core behaviours and values of being an Expert, Proactive, Innovative, Versatile, Team Player and valuing the CustomerManage and coach teamDevelop and sustain a high-quality well motivated teamEnsure high staff morale, trust and work ethicsBuild and maintain an environment that supports teamwork, co-operation and performance excellence within teamMentor and enable Training & Development of team membersClient/Stakeholder ManagementProactively engage stakeholders to ensure that on site client's expectations are metBuild and develop effective client / stakeholder relationships across multiple levels of the organisationOn-site key point of contact for Facilities in the client's premisesProcurement & Vendor ManagementEnsure vendors are well-managed, delivering services on time and within budgetEnsure that vendor procurement processes comply with agreed client procurement guidelines as well as Jones Lang LaSalle best practiceContracts ManagementPlan and manage all contracts to ensure that they are professionally delivered at the right costsEnsure expiry of contracts are well-monitored and re-procurement is initiated if neededEnsure contracts are continually assessed to deliver best value to the clientFinance ManagementActively work to ensure that the site's financial operations are meeting or exceeding targets and control requirements including the Jones Lang LaSalle Code of EthicsEnsure financial processes are followed at all timesHealth & Safety ManagementEnsure the provision of a safe working environmentEnsure compliance with statutory regulations on fire, health and safety standardsSite Operations ManagementRecommend continuous quality improvement practices and implement Industry Best Practice operationsImplement building procedures and performance measures and ensure they are maintained at all timesEnsure all Critical Environment (CEM) requirements are metReview existing operations regularly to reduce costs and improve operational standards24/7 emergency call support and site attendance is requiredProject ManagementActively work with multiple stakeholders to ensure that all request for projects are addressed timelyManagement of risk and client expectation throughout the course of the projectAppropriate leadership and negotiation skills to ensure timely closure of projectRisk ManagementEnsure a property risk management program including audits is implemented and maintainedEnsure disaster recovering and business continuity plans are implemented and maintainedEnsure escalation procedures and incident reporting procedures are implemented and in placeAssist in the development of guidelines and strategies to ensure compliance with Jones Lang LaSalle's business conductAchieve Key Performance Indicators and Service Level Agreement targets RequirementsMin. Bachelor's degree in facilities management, Engineering & 5 - 7 years' experience in facilities, property management, hospitality or related fieldHas experience working in Corporate facilities management environmentKnowledge of local occupational health and safety requirementsKnowledge of critical facilities and/or MEP systemsKnowledge of vendor managementHas an understanding of basic technical aspects of property (Computer Room Air-conditioning, Chiller system, Fire Protection system, Mechanical & Electrical system, BMS system)Proven capacity to understand and interpret commercial contractsStrong budget management and financial analysis skills
Skills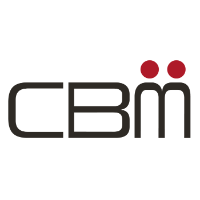 Responsibilities: 1. Assist and report directly to Deputy Building Manager (DBM) in all operation & maintenance concerns:Oversee the facilities management within the premises Compiling the monthly utilities report and tabulations Monthly M&E reports Assist to develop and implement of Standard Operating Procedures (SOP) as and where necessary2. Interfacing with the clients:Attend monthly meeting with client & prepares the minutes of the meeting Providing updates on ad-hoc and outstanding Read more
issues Attending to clients feedback or requests Coordinates the preventive and corrective maintenance works schedule with the contract and client.3. Coordinate and manage projects:Provide costing and proposals for ad-hoc works/projects Evaluate the quotations submitted by contractor and provide a formal quotation to the client Inspect works carried out are proper and in satisfaction Liaising and managing contractors4. Leading the on-site technical teams:Provide guidance, training and supervision to technical staffs to ensure proper execution of assigned task Planning of maintenance schedule Review and planning monthly maintenance schedule Oversee all work is carried out timely and smoothly by the staffs5. Tendering:Prepare and complete tender , Request for Quotation according to Client's requirement within Timeline. E-commerceRequirementsCandidate must possess at least a Diploma, Advanced/Higher/Graduate Diploma, Engineering (Electrical/Electronic), Engineering (Mechanical) or equivalent. Possess Specialist Diploma in Construction Productivity will be an added advantage. At least 2 year(s) of working experience in the related field is required for this position. At least 3 year(s) of experience in Tendering / bidding related works. Computer literate and possess good interpersonal and communication skills Possess strong initiative and good analytical skills A committed and responsible team player with pleasant personality, independent and resourceful
Skills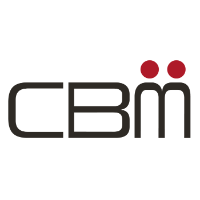 ResponsibilitiesSystem administrator for building management system; day-to-day monitoring, reporting and coordinating of corrective maintenance and preventative maintenance of BMS To identify system issues as well as operational issues and take the lead on system improvement and operational process optimization Working with internal teams as well as vendor on various initiatives on system improvement, energy monitoring, system interfacing, etc. Monitor daily complaint and follow-up to rectify complaints within time Read more
period Other tasks assigned by supervisorRequirementsCandidate must possess at least a Diploma or Degree in Estate Management, Building Maintenance, Civil, Structural or M&E Engineering. At least 4 year(s) of working experience in the related field is required for this position. Prior experience with BMS will be an advantage. Good interpersonal skill ; able to communicate with all levels
Skills
Roles & ResponsibilitiesDevelop and formulate security policies and standard operating procedures for the GroupMonitor and review operational effectiveness and efficiency of security systems, plans and proceduresCoordinate and oversee all security projects and systems across the GroupOversee installation of security systems which includes access control, intrusion detection and video surveillancePlan, budget, procure, implement, and manage physical security systems and projects across the GroupDevelop security system design documentation and specificationsResearch Read more
and recommend best practices, standards and technologies in security and project managementAny other duties and responsibilities as and when assigned RequirementsPreferably Diploma or Degree in Electrical/Electronic Engineering or IT/technology-related fieldsProfessional qualifications in security and project management will be advantageousTrack record in managing, designing, integrating and implementing physical security solutions with minimum 5 years of relevant experiencePreferably with police/military work experienceStrong competency in integrated physical security and computer softwareAbility to manage programs/projects of medium to large scaleAbility to interpret program objectives and the compilation of and adherence to project timetablesAbility to communicate effectively with individuals across all levels of the organizationDetail orientedAble to work independently with minimum supervisionPreferably with own transport
Skills
Roles & ResponsibilitiesWhat this job involves:Putting your ideas acrossDo you have a strong ability to communicate your ideas? Do you have a burning desire to want your design concepts be heard by your audience? We want a passionate designer who is able to understand clients' requirements and translate them into drawings that best utilises the allocated space while integrating elements of sustainability and best practices in the market. Read more
We want an individual who is capable of coming up with clear design concepts that are practical yet visually pleasing and executing them on paper as well as during presentations with our clients.Keen eye for detailsThere is no room for error in such projects. You should be able to take accurate site measurements or survey clients' existing furniture inventory. You are also involved in the tender process therefore you will need to produce complete tender documentation package including plans, details, schedules and specifications. You will need to update the library for furniture, materials, décor and finishes as their quality becomes more sophisticated while their manufacturing costs go down due to advancement in technology.Collaborating with the Project teamYou will need to build proper design management procedures that match clients' every want and need. Keeping to timely schedules within the appropriate budget is also very important so you will work closely together with the project team to analyse or resolve any site issues. We should not compromise on the materials and finishes, therefore, you should prepare in advance the schedules for finishes, furniture and door hardware as well.RequirementsSound like you? To apply you need to be:Well-versed in the fieldDo you have at least a degree in Interior Design, Architecture or related discipline? How about more than 4 years of relevant interior design experience? Ideally, you should have in-depth knowledge of corporate furniture systems and finishes as well as basic principles of space planning in a corporate occupier.You should be proficient in AutoCAD and 3D Max. If yes, we're keen to discuss with you.Goal-oriented and ambitiousAre you a forward-thinking professional who's independent and resourceful? Do you have the right tools to deliver messages clearly and effectively? If you're able to work well under pressure in a fast paced environment, then you are who we're looking for!What we can do for you:At JLL, we make sure that you become the best version of yourself by helping you realize your full potential in an entrepreneurial and inclusive work environment. We will empower your ambitions through our dedicated Total Rewards Program, competitive pay and benefits package.Apply today!
Skills
Responsibilities: ​You will play an integral role, as part of the property management team, to ensure building facilities are maintained at high standards Carry out maintenance work in accordance to maintain schedule and monitor term contractors in their routine servicing as well as minor repairs/ troubleshooting works Responsible for providing the required M&E supports to the tenants as well as to attend their requests/ feedback/ complaints on Read more
maintenance-related matters Assist in Marcoms events where necessary such as sound system and lightingsRequirements:NTC 2/3 or NITEC/Higher NITEC in Mechanical/Electrical/ Building Minimum 3 years relevant working experience in maintenance of M&E systems and building facilities and/or implementing improvement works Basic computer knowledge Willing to work weekends and shifts Excellent team worker Conversant in English to liaise with English speaking
Skills
Responsibilities:To be the service ambassador for the mall, attending to tenants and shoppers' enquiries/feedback and extending support to the customer service department Ensure safety and security of the mall for the shoppers and tenants Responsible for building management functions in support of the operations team Conduct regular checks to ensure building facilities are maintained at high standards, monitoring and checking contractors' works Look out for building defects/safety issues/non-compliance Read more
of building regulations/mall house rulesRequirements:Min 'O' Level Enthusiastic and service-oriented individual with a friendly and pleasant personality Vigilant, alert with a keen eye for details Conversant in English, with proficiency in other languages being an advantage Willing to work on weekends and shifts Excellent team worker Candidates who possess PLRD Certificate will have an added advantage
Skills

Looking got Part-time thereafter switch to Full Time Admin/ Personal AssistanceJobscope: Real Estate RelatedLocation: Bishan CPF BuildingTiming: Monday to Friday (12pm-9pm) $10/hrAdditional Incentive for Closing DealsJob Scope: - Data management and filing;- Attending to Phone calls, inquiries and requests;- Fixing Appointments;- Dealing with incoming email, printing and post;- Producing reports, explaining basic procedures;- Liaising with clients and colleaguesCandidate Requirement : 1) Experience in real estate agency2) Responsible to Read more
schedule the director schedule by making real estate viewing appointment.3) Must have excellent communication skills. Likes to talk to clients & ask questions . Using scripts to provide information & to present the benefits to them. hv to ask them pertinent questions to understand more about their requirements. so that you will know more about the client and can explain to them the process for purchasing a property.4) Good Knowledge & Familar with Singapore Area. as you will have to know which upcoming new launch projects as well as other new launch projects that already launched 5) Update of Master List for the whole singapore upcoming new launch or already launched projects so that you will have all the information on hand and can answer the buyers well.6) Need to know which new launched or upcoming projects already have show flat for client to view or those projects can only view by floor plan. Able to know where r the show flat location by calling the project ic7) Calls Buyers & follow up with prospects. 8) Must be comfortable with handling calls and making phone callsOnly applicable to Singaporean and PR. (No Foreigner/ E-pass, S-Pass, Dependent Pass etc)Interested please filled https://goo.gl/forms/JEBL7v5rK09UrpAQ2. Thank you.
Skills * WORKING HOURS: WEEKDAYS 7PM-930PM WEEKENDS 10AM-1PM (FLEXIBLE)* BILINGUAL LANGUAGE PREFERRED (ENGLISH/CHINESE)* MATERIALS PROVIDED* ON THE JOB TRAINING PROVIDED* LOCATED AT TOA PAYOH HDB HUB EAST WING * GREAT PAY WITH HIGH INCENTIVES* RESPONSIBLE AND COMMITTED (MUST!)* HONEST AND RELIABLE (MUST!)* PUNCTUAL AND MOTIVATED (MUST!)IF U READY TO TAKE ON THIS OPPORTUNITY, DO NOT HESITATE TO SMS/CALL ME DYLAN SU @ 93707073!
Skills
Roles & ResponsibilitiesTo deliver the contractual obligation of the contract with a focus on continuous improvement. To achieve the financial and KPIs goals establish by the Client and the Regional Operations Director. Delivery of services by the JLL Management Agreement and the client. Focus on client retention and organic growth. Ensure all financial reports and budgets are tracked and spent kept within budget. To ensure the respective account Read more
deliver the financial numbers according to plan. DUTIES AND RESPONSIBILITIES The position requires the lead to develop the short and long-term strategies for every account and alignment withCountry Head for a local account andRegional Team for Regional Accounts.Must ensure the Account Managers have Account Plan for their respective Accounts and they are meeting all key performance indicators as set out in the management contract.Procurement and Vendor ManagementEvaluate the vendor procurement and management practices of the various Accounts and ensure renegotiation and tendering, (including tender documentation; evaluation of tenders and preparation of contracts) are by agreed client or JLL procurement guidelines.Benchmark services across similar properties within the country.Administer the virtual approval process for contract executionCo-ordinate and monitor the contractor management programEnsure only JLL/Client approved vendors are providing service on site, and their performance is monitored. Ensure the vendor performance is shared with the respective vendor.Facilities OperationsEnsure every Account Manager & Site Lead has a good understanding of the contract, an Account Plan and the KPI.Ensure every staff has been trained/inducted on their job responsibility and clear understanding of their SOPs.Implement building procedures and performance measures to ensure simplification and accuracy of work methods and reliability of systems.Ensure all Account complies with JLL/ClientSafety standards,Equipment plan preventive programsSoft service schedules activities.Client-related service as mention in the contract agreementEnsure the Regional Accounts are in alignment with their Regional Operations procedures to ensure service standards are maintainedRecommend continuous quality improvement practices across the accounts; new initiatives are shared across all accounts.Ensure consistency of JLL/Client policies & procedures with constant updating of JLL & Client's technology platforms. All staff must have adequate familiarity with the systems as well as the policiesImplement, comply and audit all internal management systems, for quality assurance to ensure full compliance at all times.Ensure all Critical Environment (CEM) space is identified and agreed with the client. Ensure the CEM standards fully comply.Implement a comprehensive energy management program.Ensures that compliance of all regulatory local laws and guidelines are met as they relate to the operation of the building's infrastructure: strong understanding, commitment, and proven implementation experience in a regulatory environment, safety, and health safety programs and processes.Ensure all Financial Management requirements are completed in a timely and accurate manner. Develop and ensure compliance with all Capex & Opex budget for every account and ensure the budget is timely shared with the client.Risk ManagementAssist in the implementation of a Facilities/Property risk management program which identifies major property risks including occupational EHS, operational services, procurement, legal and financial.Ensure critical operations are identified across all accounts, risk identified and mitigation plans are established, and the staff are trained.Ensure data integrity of all systems across the accounts and audit data from time to timeDevelop guidelines and strategies to protect the health and safety of staff and others, protect Jones Lang LaSalle and client reputations.Ensure disaster recovery and business continuity planning is implemented and maintained across all accounts, and the staff are trained.Ensure every account has a comprehensive Risk management program to ensure the reliability of operation on the site.Profitability Initiatives:Develop initiatives and strategies that lead to cost savings and improve JLL profitability.Identify ways to improve organic growth in the accounts by taking on more services.Cost saving/value Initiatives:Develop initiative that will reduce client operating cost.Identify an area where technology can be used to create greater efficiency and improve the way data is to manage and analyze.Drive new initiatives/technology to ensure the client is kept updated on the improve the site operation.Customer Service / Client Relationships:Ensure service response time are establish on all accounts. Analyse client service request trends and provide suggestions for improvement.Ensure feedback from client sessions is recorded and actioned to the satisfaction of the end user.Pro-actively develop and manage client/business unit relationships ensuring that the expected service levels are achieved across the region.Lead by example and groom the team in achieving maximum client satisfaction level.Reporting:Ensure the monthly reports and quarterly Business review are completed and submitted as per contractual agreement.Ensure the formats of each report are agreed and in compliance.Trends are tracked, analyzed and areas of improvement properly addressed.Finance Report:Review monthly financial reports including the preparation of accruals and variance analysis with FMs.Ensure every account has fully developed financial tracking and invoicing system.Ensure there is a proper tracker to track client invoice and payment and ensure vendor payment is compiled in accordance to contract.Ensure the Account Managers and Site Leads are trained to manage their budgets for their accounts.Training:Ensure the team is well trained on all facilities policies, procedures, and systems. Work closely with the JLL senior management to devise new and innovative methods of learning built around skill development, leadership and succession planningAssign buddies for new team members to ensure teamwork, consistency & rationalization of the teamLeadership / Staff Management:Actively encourage an environment that supports teamwork, co-operation & performance excellence across the region.Act as manager and a coach for the team ensuring high staff morale, trust, and work ethics.Develop a staff development program to ensure staff career progression. RequirementsEnsure the KPI Targets for the Account are metInterpersonal skills with a strong client focus.Team Leader with line management skills and the ability to delegateTechnical comprehension and experience with performance based service contracts and vendor managementKnowledge of occupational safety requirementsStrong budget management and financial analysis skillsDemonstrated initiativeExcellent written and oral communication skills.Strong analytical skills.
Skills