Sign in or register for a JobTech account. Responsibilities:Support HOD on daily operation of the Sales & Leasing department. Assist in sales and leasing administration, e.g. Tenancy management. Assist in marketing activities, e.g. marketing campaign & collateral Manage the entire tenancy cycle. Represent our client on management of leases, e.g. rental collection, lease renewal and termination. Liaise with finance department on payment matters and reporting. Prepare all sales and lease management reports Work closely and maintain Read more
good relationship with all our clients to ensure timely and professional service delivery. Perform any other duties that may be assigned from time to time.Requirements:Degree / Diploma in Real Estate / Property Management Preferably some years of working experience in property field. Fresh graduates are welcomed to apply as training will be provided. Meticulous, Systematic and Organized person. Able to work independently as well as a good team player. Excellent communication and interpersonal skills.Other InformationWorking Location : Toa Payoh Five (5) day work week, Monday and Friday : 8.30am to 6.00pm(must be willing to work on weekends when necessary) Benefits Conducive working environment, comprehensive training will be provided, great career progression, annual leave (up to 21 days), festive leave (extra 3 days' leave to celebrate chosen festive), overseas staff outing, birthday voucher $50, medical and insurance benefit etc. Interested candidates are invited to submit a comprehensive resume, stating the current and expected salary, date of availability to [Click Here to Email Your Resume].We regret that only shortlisted applicants will be notified.
Skills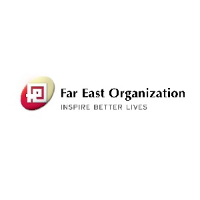 ResponsibilitesAssist to maintain register of IP rights, monitor registrations and renewals of IP rights. Assist to maintain register of title deeds and other important documents. Assist to review standard legal documents such as those pertaining to mortgages and their discharge. Processing of legal invoices and submission for payment. Providing administrative and secretarial support to the Department.RequirementsDegree/Diploma in Legal Studies Minimum 3 years relevant experience in law firms / Read more
in-house Good command of English Proficient in Microsoft office + SAP ERP system Familiarity with ACRA / IPOS searches Able to work independently, as well as a team player. Meticulous and well organized
Skills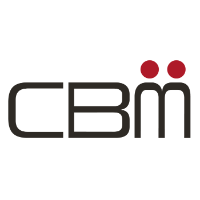 Job DescriptionDesign, write, and update content for company collaterals including but not limited to: Websites, brochures and promotional materials Edit company video collaterals using Final Cut Pro X or Premier Pro Jointly develop and implement company branding strategy Provide administrative support (e.g. media monitoring & record maintenance, minutes taking, etc.) Oversee and monitor company general feedback channels Any other ad-hoc duties as assignedRequirementsPreferably possessing diploma or equivalent certification Read more
in Design/Marketing/Communications. Fresh graduates with strong design acumen and proven work records are strongly encouraged to apply Skilled in Adobe Creative Cloud Suite (Photoshop/Illustrator/InDesign/Premier Pro) and/or Final Cut Pro X Basic Videography/Photography skills Excellent communication & time management skills Pro-active self-starter and able to work well in small teams Kindly attach relevant writing, design and video samples (Portfolio).
Skills
Roles & ResponsibilitiesThe Mapletree Executive Programme (MEP) is an exciting career gateway into the real estate sector locally and overseas. It is designed to give you a thorough understanding of what makes Mapletree successful, and to equip you with the real estate knowledge that you will need to be part of that success.Over 24 months, MEP allows you the opportunity to be immersed in Mapletree through up to Read more
two job rotations. You will build your knowledge and experience, be assigned challenging goals and responsibilities, enabling you to develop a meaningful understanding of how Mapletree works. Requirements• Fresh Master's degree graduate with several years of work experience prior to postgraduate qualification • Passionate about the real estate business • Highly motivated with proven leadership skills • Resilience to take on challenging projects • Ability to deal with ambiguity yet deliver results • Willing and ready to undertake functions and/or roles in different countries
Skills
Roles & ResponsibilitiesWhat this job involves:About the roleYou will be part of a driven, cross regional and successful account team that sits within the business line Transaction Management Services at JLL. You will be responsible for managing the client's real estate portfolio in Greater China, preparing strategy decks and recommendations to assist the client with scenario planning and decision making. You will lead transactions to execution leveraging our Read more
experienced broker network.This position calls for an energetic, detail-oriented professional with excellent project management, analytical, communication and collaboration skills as well as experience of managing real estate strategies and transactions across Asia Pacific. Mandarin is advantageous.Relationship ManagementYou will be able to build and maintain effective relationships with the client's real estate department and work cross-functionally with their internal and external partners.Transaction ManagementYou will execute a wide variety of real estate transactions, including lease acquisitions, lease renewals and disposition transactions through local Markets teams across Asia Pacific, demonstrating a high level of proficiency and knowledge. You will actively engage with client's stakeholder to define objectives and agree requirements at the commencement of a strategy and transaction. There will be opportunity to support the Account Lead in other areas of the portfolio across Asia Pacific.Financial AcumenYou will need to:Prepare and evaluate financial analysis documents.Support and contribute to the client's budget forecasting.Forecast revenue and initiate and close-out projects to meet monthly cashflow plan. RequirementsSound like you? Here is what we're looking for:Great CommunicatorCan you present your ideas clearly both verbally and in writing? You'll be working with many diverse interest groups so the way you share information and your ability to persuasively convey information is highly important. A high EQ is must for this role. Proficiency in Mandarin is preferred.AmbitiousYou will be results-oriented with confidence to liaise effectively with all levels of management. Have commitment to collaboration and teamwork, and would thrive to exceed team goals.ResilientTransaction Management is part of a highly dynamic business. It's fast paced and you'll need to be fast paced as well. You'll need a positive mind set and a 'can do' attitude when multi-tasking and be able to prioritise your workload.Experienced You will be a real estate professional with 3-5 years of hands–on transaction management experience across the Asia Pacific region. You will be familiar with working with MNC clients with a regional presence in a high compliance environment.What you can expect from usYou'll join an entrepreneurial, inclusive culture. One where we succeed together – across the desk and around the globe. Where like-minded people work naturally together to achieve great things.Our Total Rewards program reflects our commitment to helping you achieve your ambitions in career, recognition, wellbeing, benefits and pay. We'll offer you a competitive salary and benefits package.Join us to develop your strengths and enjoy a fulfilling career full of varied experiences. Keep those ambitions in sights and imagine where JLL can take you...Apply today!
Skills
Roles & ResponsibilitiesSpace Data ManagerOccupancy PlanningWhat this job involves:As a Space Data Manager, you will need to work closely with the client's property team to support proper space planning optimization through space data reporting. In this role you will be involved with preparing quarterly report data for Executive review, assisting with maintenance of accurate employee data and floor plan information in space data technology and meeting with internal Read more
departments to manage space requirements, reorganization updates, project move planning. You will be expected to evaluate space utilization for departments/areas and identify opportunities to maximize efficiency, perform headcount/space allocation analyses and provide detailed reports of this for review, assist with office space planning support as needed; support the move coordination team with data integrity, support user access for all modules of the space management technology, coordinate with CAD services vendors on drawing related support tasks and accommodate ad-hoc requests for queries from the database. You will need to handle escalations by reporting issues and concerns related to the overall use, functionality and performance of technology to the team lead.RequirementsSound like you? To apply, you need:ExperienceWe're looking for someone with minimum 5 years professional experience in Space Planning, Facilities Management or Interior Design/Architecture; with experience in CAFM administration/quality assurance and AutoCAD, and able to communicate fluently in English, Chinese and Japanese.Soft SkillsYou will need to have strong communication, written and oral presentation skills; and a team player with a fun, motivated and energetic personality.What we can do for you:At JLL, we make sure that you become the best version of yourself by helping you realize your full potential in an entrepreneurial and inclusive work environment. We will empower your ambitions through our dedicated Total Rewards Program, competitive pay and benefits package.Apply today!
Skills
Roles & ResponsibilitiesWhat this job involves:Standing at the forefront of project deliveryHave you managed a program of capital works projects? As the person in charge, you will assemble and lead various regional project teams, and establish effective organisational structure and working procedures for the teams. This role demands efficient project and program management skills, which you will exhibit by managing the capital budget and delivery of capital projects.Likewise, Read more
you will be in charge of managing and monitoring the different stages of all of the projects within the program—from their pre-design phase up to their completion.Through regular contact with your in-country Project Managers, you will keep up to date on all developments and delays.Key Point of ContactDo you naturally assume an interface position?As the key point of contact with our clients, you will help them clearly define capital project strategy, developing budgets and scheduling forecasts for business case approval.You will ensure smooth implementation of client standards by all of the in-country Project Managers.Creating lasting client relationshipsHow can you add value to your client? You will do this by establishing strong business relationships with them. To build lasting connection with our clients, you will identify and work around their needs and constraints. You'll also represent their interests effectively throughout the whole project duration.Promoting JLL in every opportunityWill you act as the face of our business? If so, we'd be happy to take you on board. In this role, you'll see to it that our company is represented throughout the program. You'll do this by promoting our business offerings to new prospects, key local landlord clients, business investor networks and industry landlord associations.RequirementsSound like you? To apply you need to be:An exceptional Project LeaderThis role demands high-level project/program management, coordination and communication skills—that's why an ideal candidate should have a degree in relevant property-related discipline, with a minimum of 8-10 years' experience in design, construction and project management.Decision MakerAre you an effective decision maker? In this role, you should be able to make tough decisions that resolve problems or improve operations.You will need to quickly grasp the different regulatory requirements across the region.Your experience of reporting similar situations to corporate clients is why we want you!A strong communicatorAs well as your native tongue, are you fluent in both written and spoken English? If yes, talk to us—your strong communication skills will surely land you the job.Having initiativeWe'll rely on you to create an environment where all team members are encouraged to contribute. We'll also expect you to manage team members effectively, driving their enthusiastic and effective contribution to every project. Finally, looking out for and taking action on improvement opportunities should come second nature to you.What we can do for you:At JLL, we make sure that you become the best version of yourself by helping you realize your full potential in an entrepreneurial and inclusive work environment. We will empower your ambitions through our dedicated Total Rewards Program, competitive pay and benefits package.Apply today!
Skills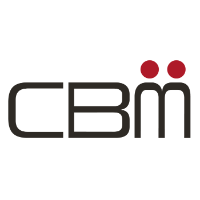 Supervise the maintenance of all fire safety works in the premises and ensures maintenance is carried out and recorded to meet the rules and regulations of Singapore Civil Defence Forces (SCDF).Ensure at all times that the occupant load of any part of any building does not exceed the capacity prescribed under the Fire Code.Conduct checks within the premises and remove or cause to be removed any fire hazard Read more
that is found within the premises.Prepare and executive Emergency Response Plan for the premises.Conduct fire drills for the occupants of the premises at least twice in every calendar year or on such occasion as may be directed by the Commissioner.Ensure that all occupants are familiar with the means of escape located within the premisesCo-ordinate and supervise the occupants within the premises in fire-fighting and in evacuation in the event of fire or other related emergencies.Conduct at least 2 Table-Top Exercises (TTX) * within the premises each year and to evaluate, together with the Fire Safety Committee.To carry out a fire risk assessment of the premises.To perform checks to ensure that any fire safety works using alternative solutions meet the requirements set out in the operations and maintenance manual, if any.Inspects and ensures all fire escape routes are clear of obstruction and fire extinguishers are in good condition.Ensure that the fire alarm system is in good working order.Prepares and submits annual fire safety report.Ensure at all times that fire safety requirements contained in the Emergency Response Plan are complied with. Requirements Diploma in Engineering (Building Services & Fire Safety) / Facilities Management with Minimum 3 years of relevant working experience.Or NITEC in Engineering (Building Services & Fire Safety) / Facilities Management with minimum 8 years of relevant working experience.
Skills
Roles & ResponsibilitiesResponsibilitiesResponsible for security operation program to ensure a safe and secure environment for employees, visitors, customers and othersManage and maintain the security readiness of the security workforce including in-house and appointed security agencies.Preparation and implementation of a security management system and proceduresReview existing security systems and equipment and provide recommendations for continual improvementConduct security incidents investigation and follow up corrective actions and recommended preventive actionsLead crowd Read more
control operations at corporate eventsCoordinate with Group Risk on security matters related to Bank-occupied premisesProvide subject-expertise on all matters relating to security operations, threat levels and security related mattersProvide subject-expertise in security trainingManage card access administration team and security systems and operations at critical infrastructure buildingProcure and execute security system projectsReview and develop SOPs for security operations RequirementsRequirementsDegree holderGood knowledge of security licensing in SingaporeExperience in implementing security systems including CCTV System, card access system, turnstiles, etcFamiliar with Card Access AdministrationPrior experience as Senior Officer in the police or military organisation or managing multiple sites is preferredCandidate with experience working in a Bank has an added advantagePlease send your resume with details of your work experience, qualifications, present and expected salaries and contact number via APPLY NOW by 28 January 2019.We regret that only shortlisted candidates will be notified.
Skills
Roles & ResponsibilitiesResponsibilitiesAssist in procurement activities for Property Management Department (PMD)Arrange for tender boxes to receive submissions and lock up boxes at closing time; book room and liaise with Finance for witnessingAssist in sending pre-qualification forms to vendors, check that all submitted forms are complete and perform role of "librarian" for pre-qualification documentsTrack collection of insurance certificates from vendorsSubmit reports; collate and coordinate all periodic PMD submissions to Read more
other divisionsPayment processingDistribute invoices for signaturesSupport OCBC Centre team in preparing expense analysis vouchers for Bank's business unitsCovering officer for Card Access Administration teamPerform general administrative functions such as order stationery, file documents, arrange off-site document storage, track training hours andconsolidate customer feedback for department RequirementsRequirementsHigher NITEC or equivalentProficient in MS Office applicationsAt least 3 years' experiencein administration support; preferably in property management industryAbility to contribute as a team in a fast-paced environment.Candidates with customer service experience will have an added advantagePlease send your resume with details of your work experience, qualifications, present and expected salaries and contact number via APPLY NOW by 28 January 2019.We regret that only shortlisted candidates will be notified.
Skills