Sign in or register for a JobTech account.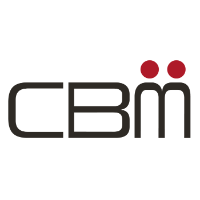 Job Description:Ensure that car park systems are in operation and report any abnormalities Respond to all incidents at carpark and security assignment (if any) Assisting motorists on site Conduct daily rounds/site inspections to ensure that the site is free from defects/hazards Any other duties as assigned by the ManagementRequirements:6 days work week/ Flexible working hours for Part-time Comfortable with working at different sites within Singapore (West and Central) Read more
Candidate must possess at least a Primary/Secondary School/"O" Level, Higher secondary/Pre-U/A level/College, Professional Certificate/NiTEC, any field. Temporary Positions available. Candidates looking for assignments as short as 2 weeks period are welcome to apply.
Skills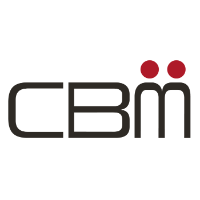 Job Description:Responsible to establish strong relationship with the business partners / distributor Understanding customers' needs and develop solutions Understanding market trends so as to develop suitable sales strategies to penetrate into new markets and work closely with cross functional teams to improve on sales Liaising between customers and operations to ensure customers' satisfaction Conduct sales analyses to monitor sales performance and contribute to the business plan and sales Read more
forecast Represent the company in their values Develop and improve training presentation and product demonstration to customers Improves program and service quality by devising new applications, updating procedures evaluating system results with users Monitoring / Overseeing / Keeping track of inventory, distribution of goods and to tally with Finance Provide after sales services and answer to customers enquires Managing quality assurance programmes and/ or goods To be responsible and to ensure that all compliances for direct selling are met; Any other tasks or assignations that may be instructed by your immediate superiorRequirementsDiploma / Degree in Business or related fields At least 3 years in Admin and Sales experience Proficient with MS Office, power point presentation and statistical tools Excellent communication skills to all level of staff High Drive, strong sense of ownership and initiative Business acumen and planning capabilities
Skills Roles & ResponsibilitiesResponsible to Assistant Restaurant Manager/ Restaurant Manager.Responsible for Head Waiter/ Waitress, Waiter/ Waitress & Host/ HostessA courteous, professional and efficient service is provided at all times.All duties and tasks are performed as per the tasks required at the outlet.Be knowledgeable of all services and products offered by the hotel.Have a thorough knowledge and understanding of all food and beverage items offered by the department assigned.Have the Read more
knowledge and understanding to explain and perform upselling all items offered by the department assigned as well as offering alternatives.Monitor operating supplies, equipment and reduce spoilage and wastage successfully.Ensure that the place of work and surrounding area is kept clean and organized at all times.Successfully perform opening and closing procedures established for the assigned outletHandle guest enquiries in a courteous and efficient manner and report guest complaints and feedback to supervisors.Report guest complaints immediately to the supervisors and ensuring follow up is performed with the guest.Being knowledgeable to operate the existing POS system based on the trained responsibility level as assigned in the department.Understand and strictly adhere to the rules & regulations established in the hotel's policy manual and the hotel's policy on fire, hygiene, health & safety.Maintain a good rapport and work relation with staff in the assigned department and within the hotel.Attend and contribute to all staff meetings, departmental trainings and hotel initiated trainings scheduled.Undertake reasonable tasks and secondary duties as assigned by the Department Head.Respond to any changes in the department as dictated by the hotel management.Assist in carrying out scheduled inventories of products and operating equipment.Perform any other assigned reasonable duties and responsibilities as assigned.Projecting at all times a positive and motivated attitude and exercise self-control.Have a complete understanding of the monthly profit and loss statement of the department.Lead the service and act as a role model to the team.Ensure a flawless service to the highest standards and as required by the department and the hotel.Fully understand the concept of the restaurant and being able to act as a guardian in terms of service provided, food and beverages served and the guidance of the team.Ensure a great communication within the team and able to hold team meetings in the absence of the Assistant Restaurant Manager.Attend the daily Food & Beverage Meeting in the absence of Restaurant Manager and Assistant Restaurant Manager.Additional responsibilities and tasks can be added at any time according to the needs of the business and of the hotel. RequirementsAbility to work as part of a team, thrive under pressure in challenging circumstances and come up with proactive, rational solutions.Excellent written and verbal communication skills.Ability to establish and retain effective working relationships with hotel staff and clients/vendors.Ability to identify and delegate tasks effectively.Excellent organizational and time management skills.Applies a professional, confidential and ethical approach at all times.Works in a safe, prudent and organized manner.
Skills ResponsibilitiesMonitoring and checking on outstanding transactions Compiling status and management report Maintaining in-house credit control system Liaising with clients / associates / external co-broke agencies on payment matters Ensuring prompt administration of credit collection policies and procedures Working with legal department where required Coordinate monthly debt monitoring and review meeting Handling dispatch distribution Participate and assist in company's monthly ceremonies Review and approve salespersons' transaction submission. Assisting in Read more
any other ad-hoc duties where requiredRequirementsMin GCE 'O' Level / Diploma in Business, Accounting or its other equivalent Minimum 2 to 3 years of experience in Credit Control functions Possess good communications & interpersonal skills Ability to do prompt follow ups and communications to stakeholders Good problem-solving skills – ability to understand and diagnose issues. Computer literate in Microsoft office suite (particularly MS Excel, familiar with formulas such as "match", "vlookup" and "pivot")Preference will be given to candidates who are available immediately or within short notice Other Information Working Location: Toa Payoh Monday to Friday: 8.30am to 6pm Benefits Conducive working environment, comprehensive training will be provided, great career progression, annual leave (up to 21 days), festive leave (extra 3 days' leave to celebrate chosen festive), overseas staff outing, birthday voucher $50, medical and insurance benefit etc. Interested candidates are invited to submit a comprehensive resume, stating the current and expected salary, date of availability via APPLY NOW button.We regret that only shortlisted applicants will be notified.
Skills
Roles & ResponsibilitiesAssociate (Finance Admin) Supporting role in accounting functions for Enterprise FinanceJob Description • Responsible for accounts payable and receivables of separate entities • Process payments & liaise with external signatories for payment approval • Prepare reconciliations for project accounts to ensure funds are adequate for project payments • Process monthly rental invoicing to tenants and receipts & banking of collections • Prepare statement of accounts & Read more
monitor the accounts receivables for follow up • Data entry of source documents into SAP Accounting softwareRequirementsJob Specification • Microsoft Office skills especially in Microsoft Word and Excel • Strong interpersonal skills with the ability to multi-task • Must be a team playerJob Requirements A Diploma in Accountancy with at least 1-2 years of working knowledge of basic accounting. SAP Business One or QuickBooks experience is preferred but not required.
Skills
Roles & ResponsibilitiesSenior / Asset Specialist (Development Marketing & Services) Management executive role in endowment real estate investment planning• Formulate and roll out of marketing plans to maximize sales of property within the investment properties • Develop plans for real estate programmes (workplace management and enterprise FM) for the Group only • Initiate sales of residential properties and leasing of commercial properties including prospecting, securing, attending to and Read more
handing over units to buyer/tenants • Serve as main point of contact for the residential and commercial tenants (WRS & Investments properties) • Manage lease agreements for tenants • Procure and supervise services rendered by Managing Agent • Manage tenants' requests on property related matters in a timely mannerRequirements• Candidate must possess at least a Bachelor's Degree, Post Graduate Diploma, Professional Degree in Property Development/Real Estate Management/ Marketing or equivalent • Strong interpersonal and good negotiation skills with the ability to multi-task • Possess the ability to attain long-term and sustainable tenants with good paymaster • Skilful in overseeing optimum performance of appointed agents • Strong sales, negotiation and communication skills • Ability to work independently combined with excellent interpersonal skills • Possess resilience and a positive attitude • Must be a team player
Skills
Roles & ResponsibilitiesSupporting role in outdoor operations and people managementJob Description• Required to do field work operations daily• Responsible to serve clients with utmost professionalism and efficiency• Work closely with contractors on exhumation project• Communicate effectively with families from diverse background• Able to remain calm and composed in the face of demanding situation• Demonstrate high level of maturity when attending to various challenges and obstacles RequirementsJob Specification• Meticulous Read more
with an eye for details• Individual with strong interpersonal skills• Possess resilience and a positive attitude• Coordination and good people skills• Ability to work in a team• Possess basic computer literacy (MS Word, Excel)• Class 3 driving license• Physically fit for outdoor workJob Requirements'O' levels/NITEC/Diploma holders in any fields, preferably with hospitality or WSQ training for PGEMS. Some experience in field work and operational settings are preferred. Entry level candidates are welcome to apply.
Skills

Requirements:Degree/Diploma in Architecture/Building/Civil Engineering or its equivalent Minimum 5 to 7 years of relevant working experience in residential & commercial development projects with property developers/consultants/contractors. Familiarity with local building codes.Sound knowledge of building construction. A team player with strong individual drive, sense of responsibility and task ownership. Meticulous and able to work under pressure.Responsibilities:Managing a project team including consultants and contractors so as to ensure smooth project development Read more
Monitor/co-ordinate all projects so as to ensure completion within specified time, cost and quality Inspect builders work in progress on site so as to ensure quality as well as compliance with drawings, specifications and authorities' requirements.Interested applicants please send an e-mail with full resume, stating availability, contact no., current and expected salary, together with a recent photograph to: TONG ENG GROUP 101 Cecil Street #26-01/07 Tong Eng Building Singapore 069533 Email:[Click Here to Email Your Resume]
Skills

Responsibilities:Supervise civil/structural & architectural works at site for a strata landed development project. Conduct in progress inspections to ensure that all works are carried out in accordance to approved drawings & specifications and complies with quality, standard and requirements. Monitor progress of work and liaise with contractors in the coordination of site works. Maintain accurate site records.Requirements:Diploma in Civil/Structural Engineering/Building Minimum 3 years' experience in private residential projects Read more
Accredited Resident Technical Officer with IES Proficient in both Structural and Architectural works M&E will be an added advantage A team player with strong individual drive and sense of responsibilities.Interested applicants, please send an email with full resume, stating availability, contact no., current and expected salary to: TONG ENG GROUP 101 Cecil Street #26-01/07 Tong Eng Building, Singapore 069533 Email:[Click Here to Email Your Resume]
Skills Looking for door to door flyers distributor for landed estateFlexible timingCarry own backpack with flyers for distributionPayment upon assignment completionCall 6447 1188 for more informationStudents are welcome