Jobs
(Professional Services)
### Responsibilities Involve in regular market research studies conducted by top global research companies and brands, such as online surveys/ mobile app usage/ user interviews via face-to-face or telephone/ mystery shopper/ focus group.What You Will Learn* Receive research studies regularly from top global research companies and brands.* Earn per successful research study/ project completion.* Flexible time and no fixed hour commitment.Requirements* Read more
Able to participate in research studies regularly.* Understand English and another local language is a plus.* Able to access internet regularly* Valid email address is required to receive market research studies invitations.  Interested candidates are invited to Apply Now for more information.
Requirements: Interested in being remunerated for contributing valuable opinions.  Able to understand English. Able to participate in research surveys regularly. Valid email address is required. What you can expect: Involve in surveys conducted by top global research companies and brands. Be compensated by market research companies directly per successful Read more
research survey completion. Opportunities to see new products or services before they are launched to the market Benefits: Receive legitimate research studies from top global research companies and brands regularly. Earn per successful research study/ project completion. Flexible time management Interested candidates are invited find out more and register directly at: http://bit.ly/ppjbsctrlsg002 Your Function Be responsible for managing a portfolio of Trust clients Pro-actively reviewing the portfolio of structures, developing new businesses and review fee structure Manage the administration functions of trusts and companies, taking full responsibility for fiduciary mandates Build and maintain relationship with investment brokers, bankers, auditors, property advisors, agents, lawyers etc. and represent the company Read more
to prospective clients and service providers. Stimulate and realize local and cross-selling activities for Intertrust's worldwide corporate services. Undertake any marketing activity to promote the Intertrust brand locally and globally. Ensure compliance with the Group's policies as well as with relevant regulations. Your Profile University Degree in relevant major and STEP qualified At least 10 years of Private Trust management in a senior capacity and is preferably a Resident Manager of a Singapore trust company or have the qualifications and experience to be approved by MAS Possess good communication and presentation skills Mandarin speaking candidates preferred in order to liaise with Chinese clients Dynamic team player with great collaborative and interpersonal skills   We offer If this is your challenge, Intertrust offers you the possibility to fulfil your ambitions in a dynamic and growth oriented company. We provide a professional atmosphere with excellent terms and conditions. Interested? Send in your resume in  [Click Here to Email Your Resume] clearly stating the following: The position applied for Your expected salary Your current salary Date of commencement and Notice Period   We regret that only shortlisted candidates will be notified. Duties include:Prepare full set of accounts .Documents financial transactions by entering account information.Issue cheques/TT/Bank Draft and arrange for signatureFiling of GST returns (F5 form)Prepare payment vouchers.Liaise with bank/ auditor during auditingBank reconciliationDo assist trading department such: to ensure funds for back-to-back export receivable is properly followed up and utilized for liquidation of related import transactions.Secures financial information by completing database backupsProtects organization's value by keeping information confidentialRelevant working Read more
experience in trade finance with experience.Degree /Diploma in finance or accountingUnderstand trade and business flowsResponsible for day to day data entry of related companies.Good understanding full set of accounting.Required language(s): EnglishAt least 2 Year(s) of working experience in the related field is required for this position.Job Type: Full-timeSalary: $3,000.00 to $3,500.00 /monthJob Location:Central SingaporeRequired education:AssociateRequired experience:Accounting: 2 yearsRequired language:English Responsible for all admin functions.Liaise with auditors, book-keepers & clients.Assisting clients on their statutory compliance matters.Assist in ad-hoc projects.5 days work week (9.00 am - 6.00 pm) Read more
PanelPlace has an opening for Operation Intern to help to manage our day-to-day operation processes for our business.**What you'll be doing:*** Ensure smooth day-to-day operations.* Supporting the team with various projects.* Conduct analysis and create insights from data.* Coordinate and implement initiatives, and operational systems/processes.* Optimize existing operational processes.**What you can expect:*** Take on responsibility and Read more
spearhead large projects/initiatives.* Hands on experience in operation, project management, business development, analytics, customer engagement etc.* A chance to cross team and experience what other departments are doing (for internship 6 months and above)* An open office and vibrant startup environment. Lots of food and drinks!* Working with experienced, motivated and talented colleagues.* See your input/ ideas being implemented and make an impact to hundreds of thousand users worldwide.* Learn what is not taught in school but matters a lot in real life. **Requirements:*** Flexible/ Immediate date with a minimum period of 3 months.* People oriented, enjoy helping others and have a good learning attitude.* Organized, detail-oriented and meticulous with good follow-through.* Good in spoken and written English.* Independent and resourceful.* IT Savvy and proficient in basic Microsoft office/ Google Suite.To apply, kindly complete this short survey (https://goo.gl/forms/ucF1Mw2MqLo44AHm1) for us to know you better.Only candidates who completed the survey will be consider to be shortlisted.
About GlobiboGlobibo is a comprehensive Conference Technology Company as well as an International Language Service & Training Provider. We are the largest Integrated Event Technology Provider in South East Asia and benchmark for quality interpretation and translation based on international standards. As the partner of all major Embassies, Organizations and International Companies, we focus on the customization of our services to specific needs. We are pioneers in research-driven Read more
learning methods and innovative learning aids. For more information please visit www.globibo.com. Our Vision : Global Community of international Understanding & Learning: Our Mission :Easy & impactful professional Learning through personalized Training SolutionsSeamless international Communication through Localization & Communication SolutionsInclusive & Productive Exchange of Ideas through exciting Technology & Platforms Job Description:1. VIP Accounts 40% Review status with Account Manager in all markets to define customer story / next steps Approach customer directly with directors if needed 2. International Accounts 20% Review status with markets to define customer story / next steps Approach customer directly with directors if needed 3. New Key Segments 15% Identify segments and stories for key customers Approach customer directly 4. Know & Listen 15% Identify key customers and elicit input on Strength & Improvement Areas Define action plan with Sales & Delivery on customer relationship To join us, you must have: At least 4 to 5 years experience in and a proven track record in corporate sales (account Management or account servicing)An extroverted, highly-driven, resourceful, curious personality, with lots of initiative to make new friends and turn them into customers. The ability to think out of the box, excellent communication skills, and a sense of wit, to engage your potential clients. Fluency in English, and one other local/regional language. Job Type: Full-time Salary: $3,200.00 to $3,500.00 /month Job Location: Singapore Required experience: Corporate sales: 4 years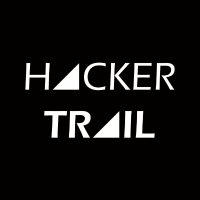 Your role is critical to this organisation. Your responsibilities will include, but are not limited to:• Develop a deep understanding of the business we are in, our customer segments, revenue channels, andfluctuations in the market that drive or impede our business• Work in a lean and strong team to drive user acquisition, engagement and retention using various formsof online and offline channels• Evaluate new channels to include them Read more
in digital outreach• Manage:• Our online presence through social media channels (i.e. Facebook, LinkedIn, Google+, Twitter)• Conversations on social media and news media for talk about HackerTrail and our related industry• Creating and running social media campaigns that drive the target audience to destination sites• Market research / interviews/ surveys (B2B and B2C)• Writing copy for the new upcoming website, as well as for blogs focused on tech and careers• Serve as a source of feedback, bringing in thoughts / ideas / inputs from various clients back to theteam for scrutiny, scoping and implementation• Partnership outreach with communities for online/offline events and assist in planning offline eventsfor HackerTrail
As a Consultant/Senior Consultant, Instructional Design, you will design, develop, and implement learning solutions that drive organizational effectiveness, increase efficiency, and strengthen employee knowledge, abilities and performance. You will acquire first-hand consulting experience in the financial services industry, build knowledge on a wide range of companies, and apply project management best practices in a fast-paced and intellectually challenging work environment. As we carry out all projects at the Read more
clients' premises, you will play a key role in building trusted client relationships through high quality deliverables and leveraging our industry expertise. Our consultants are our greatest asset, and we show this by providing a comprehensive training and mentoring program to equip you to become a skilled consultant. Responsibilities: Conduct research, data collection, and analysis on the needs and issues of the client through interviews and workshops to translate their requirements into well-formulated solutions Conceptualize storyboards and develop training sessions (including facilitator guides, instructor training deck and scripts) and e-learning modules on various authoring tools (i.e. TTSH, Articulate 360, Articulate Storyline 1 and 2, Captivate, Camtasia, etc), incorporating technology and relevant learning pedagogies Document the project into systems and processes for management review Close interaction with clients through regular project updates and networking Present findings and recommendations to the client using business proposals and presentation decks Requirements: Degree holder 5-7 years of experience in training design with comprehensive knowledge of instructional principles, methods, and technologies Experience in e-learning development will be an advantage Experience in Photoshop, Adobe Flash, and Adobe Illustrator is preferred Updated on emerging trends in learning design and development Ability to convey both technical and conceptual material to both large and small groups in a clear and concise manner Excellent spoken and written English Highly analytical and structured in problem solving; able to quickly understand complex situations Possess an entrepreneurial spirit and team leadership skills Kindly submit the following documents along with your application: Motivation letter - include your notice period Resume Portfolio Transcripts (Bachelor and above) Recommendation letter (Optional) We look forward to receiving your application on our website synpulse.com/career. Also, do visit us on Facebook to find out more about our dynamic company! Should you have any queries, feel free to contact our local HR representative: Ms. Amanda Lim, +65 3163 5507, [Click Here to Email Your Resume] Synpulse Singapore Pte. Ltd. | 8 Shenton Way, #46-01 AXA Tower, Singapore 068811 Job Requirements: Conduct face-to-face interview at client premises. Length of Interview: 15mins Earned up to $2,000 per month. Fluent in English Singaporeans Only Interested please call 91770758   Read more