Sign in or register for a JobTech account.
Architectural Designs
jobs
Job Description Experience with Lumion (Renders & Amination) Responsible for Managing from starts to finish including modelling, lighting, materials and post processing. Work closely with clients, architects and design teamRequirement At least 3 years' experience with 3DS Max and Vray Experience using game engines, unreal or unity Must have compositing experience in After Effect or Similiar package Power user in Adobe Creative Suite (Primarly Photoshop) Architectural knowledge background Read more
Skills
Job Responsibilities To provide professional advice on Space Planning, Design Conceptualization, Materials and Colour Scheme Specification to customers based on their needs Manage area like project costing Preparation of project quotation where else client will provided by the company Project co-ordination with client and sub-contractor Monitor work progress on site Follow Up on individual's clients Jobs Requirements Pleasant working attitude, self-motivated, hardworking and creative Able to converse Read more
well in English and Mandarin (to liaise with Mandarin speaking associates/communication with client and contractor) Excellent interpersonal and communicative skills It is a must to possess flair and creativity in interior design Team working environment Must be able to work under pressure and Independent Benefits Special Bonus for target met Tour Incentive Food Allowance
Skills Job Responsibilities: To review Civil & Structural drawings as and when it is required and submits the latest revised ISO drawings to client, contractors and internal users such as Construction/Site Manager, Construction Superintendent, Supervisors and the Computer Section. To plan and monitor daily progress of activities and to assist in the execution of Civil & Structural and establish on the usage of resources, such as labour hours, materials tools, Read more
and other costs to make comparison with budgets To ensure smooth coordination on Civil & Structural matters between Engineering Division and all divisions within the company. To implement of Engineering Procedure, Drafting Standard and Quality Management. To provide professional consultation to the Construction/Site Manager and Construction Superintendent in managing and executing the Civil & Structural activities of the project. To carry out project meetings with sub-contractors, supervisors and other key personnel to review activity priorities, tasks, work allocations, quality, delivery and safety requirements. To manage the work performance and behaviour of subordinates through motivation, orientation, training and coaching, disciplining them, whenever necessary. To explain the site situation, technical requirements, project specifications, special civil & structural instructions, coordination procedures, execution approach and activity priorities to the various work teams, and seeks contributions for further refinement. To evaluate the project requirements and project plans, particularly on material schedule, equipment and labour allocation Job Requirements: Degree / Diploma in Civil and Structural Engineering, Post Graduate Diploma / Master's Degree Engineering (Petroleum / Oil / Gas) or equivalent. Minimum of 5 years relevant experience in the same capacity, preferably in similar or related planning and design work associated with oil and gas industries. Experience in in geotechnical, underground building works, tunnel or infrastructure design will be an advantage. Good in technical competence, organizing, planning, decision, coordination and communication skills. PC skills in MS Office, knowledgeable with design and analysis software, project management tools or equivalent. Shall familiarise with building & construction authority requirement and obligations. Interested applicants please send us a resume with a recent passport-sized photo, current and expected salaries to: Human Resource (Recruitment) PEC Ltd. 21 Shipyard Road Singapore 628144 Fax : 6268-9488 Email : [Click Here to Email Your Resume] (Only short-listed candidates will be notified)
Skills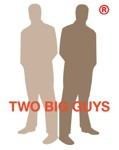 Responsibilities Meet with clients to work with them on their renovation requirements Provide professional advice on Space Planning, Design Conceptualization and Material Selection Preparation of quotation & work schedule to clients Tracks and coordinate project progress from inception to completion Requirements Diploma/Certification in Interior Design or related Diploma will be preferred Positive & committed Able to work in a dynamic environment Benefits High commission Annual bonuses Read more
Flexible working hours Leads and Training provided
Skills ATAZ HAUS IS HIRING & WE WANT YOU TO SUCCEED!Proven attractive annual income of average $80k to $100k & ABOVELeads will be providedFriendly Sharing CultureWilling to learn more about Interior DesigningJob ScopeConceptualise Interior Design blueprints for clients from design to completionPrepare Quotation for clientsClient Presentation / NegotiationFollow Up on leads that provided by the companyGenerate your own lead if you want to earn moreSite Coordination and Site SupervisionWork Read more
Well with Subcontractors Job RequirementsHighly Motivated & Sales Target DrivenHighly Customer-oriented with excellent communication skillsHighly Responsible & ReliableIndependent with sales-target driven mindsetPositive attitude with passion for CreativityMinimum 1 to 2 years prior experience in Interior Design & Sales (Entry Level will be considered)Candidates who are proficient in AutoCAD, 3D Studio Max & Photoshop is an added benefit.Candidates who are able to produce 3D renderings, material boards & detailed drawings for interior design is an added benefit as well. (We have Drafter to support) Training can be provided Interested potential Ataz-designers, please click on the "APPLY NOW" button to apply or call us 6100 0089 for more information.
Responsibilities Brainstorm creative design ideas Responsible for developing, organizing and executing design concepts Modify and update designs based on review comments from management Work closely with architectural team to deliver client's requirements Scheduling of FF&E Requirements A strong passion for architecture and design Comprehensive knowledge of construction details and materials Proficiency in Adobe Photoshop, Autocad, Sketch-up, 3D max and Microsoft Office Relish working in a challenging and fast paced environment Possess a flair for creativity and keen eye for Read more
aesthetics and detail Good visualization, graphics and presentation skills A proactive and conscientious team player Minimum 1 years of relevant experience 
Skills

Candidates should ideally possess the following:- A minimum of 3 years of relevant working experience with a recognized diploma in IT. Experienced with Windows & Office 365, Windows networking, and with Windows. Experienced with Server, PC and Printer hardware & configurations. Able to troubleshoot IT related issues, propose solutions and provide IT support to users. Able to work independently Read more
and able to multi-task, take initiative and work with minimal supervision in a fast paced environment, whilst recording outcomes in the service management system tool (SpiceWorks). Enthusiastic and effective team player. Experience supporting architecture/ design application suite (AutoDesk, Adobe). Candidates should be able to display: A technical, logical thought process Problem-solving skills An ability to stick to strict deadlines and prioritise their workload A keen eye for detail
Skills
ResponsibilitiesProvide administrative support to Admin department.Assist in day-to-day HR-related matters including preparation of contracts, MOM applications.Assist in daily maintenance of office (equipment, pantry stock).Perform data entry and maintain existing databases.RequirementsProficient in Microsoft Office applications.Full-time position.Able to work independently, a team player, diligent and motivated.Must possess an analytical mind and meticulous skills.Local knowledge preferred.Interested candidate please submit your resume, stating your expected salary and availability to start work. We Read more
regret to inform that only shortlisted candidate will be notified.Job Type: Full-timeExperience:Administrative Assistant: 1 year (Preferred)
Skills
Marquis Furniture Gallery is a premium design & lifestyle retailer providing high end home residential furniture.With over 20 years of strong reputation in Singapore and the Asia Pacific region in modern lifestyle contemporary furniture.Luxury showroom with very good and conducive environment to work. Attractive working hours: Mon - Sun 11am to 8pm (6 off days per month). Key Responsibilities: Attend to customer enquiries and respond to all Read more
quotations required Upsell furniture to customers and generating sales Responsible for achieving monthly sales targets Manage stock taking & maintain store cleanlinessRequirements: Candidates with 1 year of working experience in furniture or related industry may apply Customer Service Oriented Passionate for Furniture Able to work on weekend/ public holidays IT Savvy; Able to use basic computer such as Microsoft Word, Excel and Email.We regret to inform that only shortlisted candidates will be notified.
Skills
Responsibilities:Responsible for managing HR and recruitment area. Coordinate for recruitment pertaining to advertisement, application screening and interview arrangement. Assist to maintain attendance and leave records in the HR systems. Create and maintenance of employee files Computation of employee's overtime and commission Undertake ad-hoc projects or assignments as and when required.Requirements:Minimum Diploma in Business/Human Resource Management At least 1 year of working experience in HR Proven team player with pro-active Read more
style; takes initiative and able to work under minimal supervision. Meticulous, good coordination skills.Other Information:Working Hours Mon- Fri 9am – 6pm Sat 9am – 1pm(Alt. Sat off) Location: Near to Tai Seng MRT StationHow to Apply:Interested applicants may apply by sending in your updated resume (in MS Word format) via APPLY NOW.
Skills