Sign in or register for a JobTech account.
Architectural Designs
jobs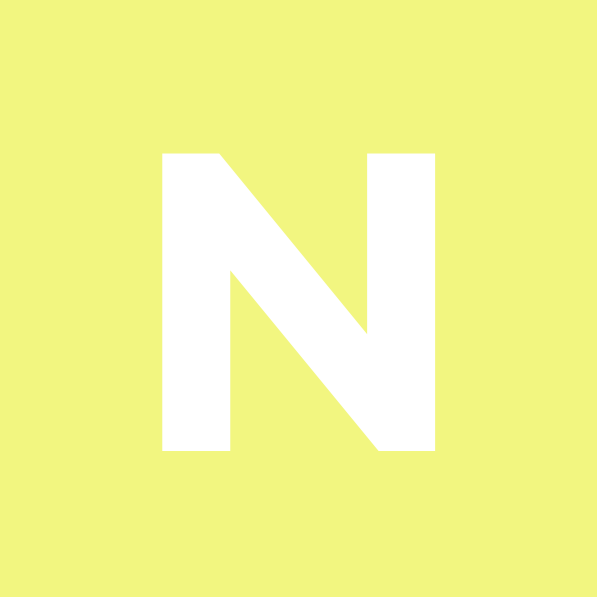 Roles & ResponsibilitiesSupervises the creative process of large-scale design projects for some of the most renowned consumer brands in the world. Directs and supports the projects on various levels, from hands-on design to brand leadership and project management. Works directly with clients to understand the project scope and to deliver stunning and inspiring design beyond expectations. Mentors Senior and Junior Designers to ensure healthy growth and learning path Read more
for all. Assists in developing and implementing key design processes while supporting NiCE offices globally, as requested by Senior Directors. Superior communication skills and standards of excellence are expected at every step of the way. To be considered for this position, previous experience of 5-8 years is expected.RequirementsKey Responsibilities & QualificationsCommercial and working knowledge of 2D design and branding for global brandsMastery of all design fundamentalsDirectly oversee creative teams, working against project objectives and delivering beyond expectationsInspire, mentor, and lead designers in development of strategic design solutionsLead the work of 2D and 3D designers with basic understanding of retail designGenerates unexpected creative work that is thoughtful in strategy and executionFace-to face client liaison for global brands at a mid to senior levelEvaluate the design team's work against project objectives, suggest refinements, and select recommendationsPartner with Senior Directors and finance to create project budgets and ensure resources are managed effectivelyFacilitate analysis of current trends and competitive sets for category and consumerContribute to strong team dynamics by modeling creative excellence and demonstrating integrity in the workMandarin knowledge is a plusInterested candidates please email your resumes and portfolios (in PDF format [Click Here to Email Your Resume]. Applications without portfolio will not be considered for this position.
Skills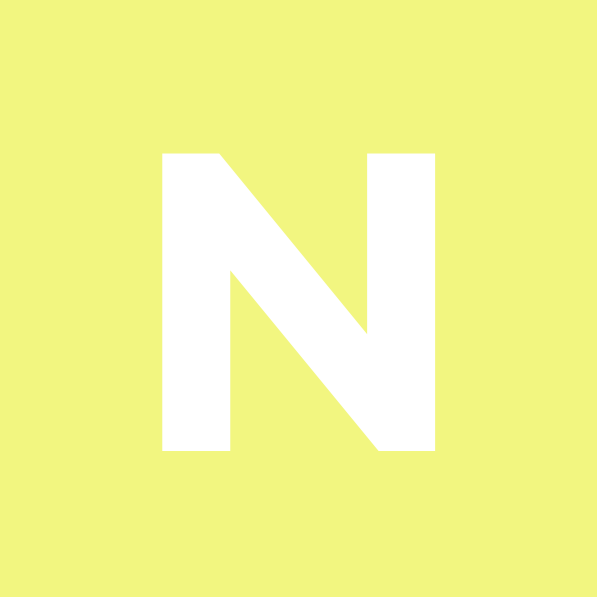 Roles & ResponsibilitiesParticipates in a variety of initiatives and contributes to our design strategy concepts and development. An illustrator at NiCE must be able to produce a wide range of illustration styles, utilizing multiple techniques/media, based on the project needs. A variety of illustration capabilities is the main key to succeed in this position. Must be proactive and responsive in delivering highly creative work that supports the team Read more
and the firm. Our illustrators are expected to participate and support projects on all creative levels – from early sketches to refined final print-ready illustrations. Our illustrators play a key role in the team and are given multiple opportunities to grow and assume more responsibilities. Fresh graduates, or those with more years of experience are welcome to apply for this position.RequirementsKey Responsibilities & QualificationsGreat and diverse illustration skillsKnowledge and passion for design & illustrationA sense of style, imagination, and innovationEager to learn and expand knowledgeFast and efficient with a positive attitudeProficiency in Adobe Creative SuiteDirectly support Senior Designers and Art DirectorsAble to work on multiple projects simultaneouslyInterested candidates please email your resumes and portfolios (in PDF format [Click Here to Email Your Resume]. Applications without portfolio will not be considered for this position.
Skills Singapore$3,300 - $3,600 a monthManaging co-ordination of the partners and working groups engaged in project work.Detailed project planning and control including developing and maintaining a detailed project plan.Recording and managing project issues and escalating where necessary.Resolving cross-functional issues at project level.Managing project scope and change control and escalating issues where necessary.Monitoring project progress and performance.Providing status reports to the project sponsor.Managing project training within the defined budget.Working closely Read more
with users to ensure the project meets business needs.Maintain good rapport with clients, consultants and suppliers.Liaises with, and updates progress to, project board/senior management.Providing regular status reports to the Board.Diploma in Building, Construction Management, Civil Engineering or equivalent.At least 3 years' working experience in the related field is required for this position.ID projects/Carpentry/Joinery works' experiences will be an added advantage.Project Management, Leadership, Problem-solving and interpersonal skills are required.Possess class 3 driving license preferred.Attractive project allowances will be offered to the right candidateJob Type: Full-timeSalary: $3,300.00 to $3,600.00 /monthExperience:working: 6 years (Preferred)Education:Professional Qualification or Polytechnic Diploma (Required)Location:Singapore (Preferred)Language:English, Mandarin (Required)
Skills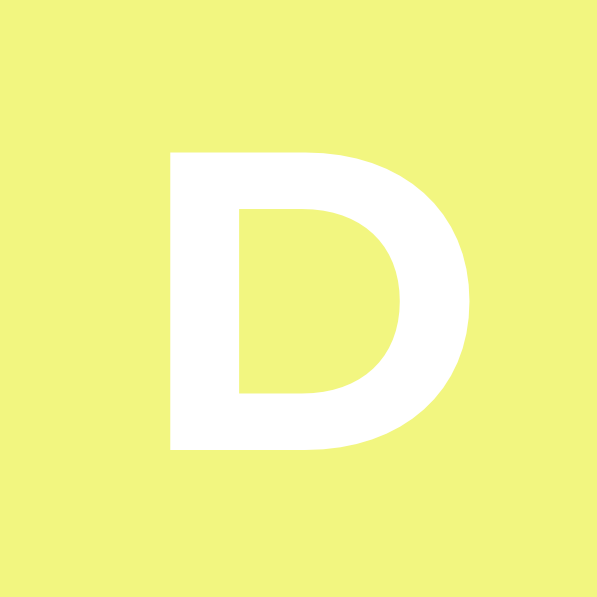 Singapore$2,500 - $4,000 a monthResponsibilities: To develop conceptual design, prepare and provide details drawing, design documents & materials to Clients;To provide high quality design work and other related services;To assist design directors design development;To liaise with clients and contractors;To visit and inspect project site occasionally to ensure that design construction is in accordance with the plans/design.Requirements: Minimum Diploma or Degree in Interior Design or equivalent (preferable with Architecture Read more
background);Able to produce the CAD drawing, 3D Studio Max, PhotoShop and etc. and able to illustrate or draft freehand for project;Familiar with Malaysia & Singapore Market or past work experience in Malaysia advantageousProficiency in AutoCad with strong in construction detailing skillsPreferred with 3-5 years working experience in Residential, Commercial & Hospitality project;Well-verse in Interior detailing work, joinery work, other interior finishing detail;Must possess good communication and interpersonal skills;Meticulous and organized;Strong teamwork spirit, must be proactive and able to work independently;Freelance/part time position is also available;Candidates interested to work in Singapore / KL are welcome to apply;Job Type: Full-timeSalary: $2,500.00 to $4,000.00 /monthExperience:Interior Design: 2 years (Preferred)Location:Singapore (Preferred)Language:English (Preferred)
Skills
Roles & Responsibilities Send workers to/fro construction sites Assist in office despatch, banking and official errandMaintain cleanliness and hygience and housekeeping of vehicles at all timesOther ad-hoc duties assigned RequirementsCandidate must possess Class 3 driving licenseGood driving recordFamiliar with Singapore RoadAt least 2 years working experience in related field
Skills

Responsibilities include but not limited to the followingAbility to create and craft business plans, decks, portfolios and proposals efficiency Able to develop new businesses and opportunities through networking and establish long term working relationshipsPresent proposals to prospective stakeholders and provide after engagement supportResolve issues and negotiate agreements and business proposalsMaintain tidy record of sales and customer managementRequest for costing (e.g logistics, event management fee, licensing fees, fringe activities Read more
fees, etc) from the Brands departmentReview communications channel with marketing departmentKeep track and assist in chasing of A/RResponsible for content creation, research, conceptualisationRequirementsAt least 1 year of experience in sales, business development or account executive role for any of the following; event agency, exhibition company, creative agency/ marketing agency, real estate management company like Savills, Knight Frank, Far East or CapitalandCreative thinking and good PR skillsAnalytical, decision-making and good time management skillsKnowledge of market research, business making and negotiating principlesExcellent communication/presentation skills and ability to build relationshipsPleasant looking, passionate and drivenAble to commit weekends and/or OT
Skills Roles & ResponsibilitiesAre you a detail-oriented self-starter who thrives in a dynamic and creative environment? Kingsmen Design Pte Ltd is looking for a talented project manager to join our team.Job Responsibilities:Responsible for creating a detailed overarching project plan for the region as well as individual plans for each local market, according to their start date, objectives and formatPlan & execute from design to productionDevelop schedule for each local Read more
marketWork closely with each local market and the regional team leaders to define best practices and establish efficient workflow processesEnsure that the team is accountable to their individual timelines and deliverable with regular check-insEnsure planning meetings are on schedule with key members of the teamsManage expectations and update timelines using Microsoft Project/SmartsheetResponsible for internal meeting documentation and follow up with team to ensure events are on trackEscalate issue and recommend solution through the right channel that may impact deliveryInteract with construction teams to ensure the construction process is running smoothly and have the foresight to know when to raise a flagPerform any other ad-hoc duties as assignedRequirementsMust have advanced MS Office skills, Adobe Acrobat, and working knowledge of a job tracking application (MS Project, Box, Smartsheet, etc.) Basic CAD skill is also a plusExtremely detail oriented and well-organizedExceptional time management skillsWorks well under pressureAbility to manage multiple teams across different cultures and disciplinesCollaborativeAbility to see big macro picture as well as manage micro detailsComfortable with general mathAble to multi-taskStrong written and verbal communication skillsMaintains professional demeanor when communicating with all levels of personnel from regional leadership to heads of strategy, senior business leads and directorsSome knowledge & understanding of construction process
Skills Roles & ResponsibilitiesConceptualise functional designs based on given briefs and ensure that it is in line with clients' objectivesLiaise with client on quotation and designTransform creative ideas into functional design conceptProvide space planning and design conceptualisationPrepare layout plans, perspective drawings, elevation plans and dimensional drawingsPresent design to client for approvalPrepare design documentations and material selectionsResponsible for timely delivery of services and solutions with professionalism and quality at all Read more
timesWork closely with project team, suppliers, sub-contractors and clients during construction/implementation phasePerform other ad-hoc duties as requriedRequirementsDiploma/Degree in Interior Design or ArchitectureExperience in working on Corporate Interiors / Workplace design projectsHave a strong design sensibility and the technical ability to develop a project from concept to executionExcellent knowledge of design tools such as AutoCad, Sketchup, 3D Studio Max, Illustrator, VRay and PhotoshopDemonstrate a thorough knowledge of architectural production standards, detailing, building materials, building codes and construction Creative, resourceful and demonstrate out of box-thinkingTeam player with a positive attitudePossess excellent design flair with an eye for details and self-motivatedGood presentation skillAbility to work independently as well as in a team environmentExcellent verbal and written communication skillsAble to work under pressure of meeting timelinesAble to multitask and possess interpersonal relation skill
Skills Roles & ResponsibilitiesWe are currently seeking an Alignment Engineer to provide support to the team leader in most aspects of the current projects with regards to the design outputs – alignment design, track work construction, setting-out, as-built survey checks etc.Key ResponsibilitiesProduce detailed highway and railway alignment designs within constrained environments for infrastructure projectsCoordinate and liaise with external parties in producing civil engineering designsPrepare and manage the production of Read more
drawings and reports to Arup and Client standardsAttend meetings and communicating with clients to establish their needsRequirementsTechnicalDegree in Civil Engineering or equivalent qualificationMinimum 2 years of relevant experience in roadways, highways and rail track alignment design, high speed rail, permanent way design (switch and crossings), track slab and track work designExperience with BIM/CAD standardisation, Bentley Microstation and Bentley Inroads/Rail Track softwareFamiliar with Singapore Codes and Practices (or international equivalent), contract administration and submission procedures would be an advantageWorking towards chartered membershipPersonal AttributesUnderstanding of the development process and necessary approvals and consentAble to demonstrate strong design ability and engineering skills and knowledgeClear understanding of the need to consider occupational Health and Safety in all activities, including Safety in Design.Proven success in contributing to a team-oriented environmentAble to quickly develop successful client relationshipsAble to work independently with minimum supervisionAble to work under pressure to meet strict deadlinesExcellent planning, organisational and time management skillsExcellent communications skills (both written and verbal)Supporting the firm's compliance in maintaining ISO 9001, OHSAS 18001 and ISO 14001 requirement.Motivated, proactive and willing to take on new challenges.
Skills
Job Responsibilities: Manage Sales EnquiriesTo provide professional advice on Space Planning, Design Conceptualization, Materials and Colour Scheme Specifications To understand customers' needs and to ensure customer satisfaction To manage areas such as project costing To prepare project quotationProject ManagementTo schedule workflow ,ensuring smooth coordination of renovation project To work closely with contractor and suppliers to achieve high quality project completion To make sure the design proposed and timeline Read more
set are achievedJob Requirements:Pleasant working attitude, hardworking and creative Passion for sales and self-motivated to succeed in rewarding career Able to converse well in English and Mandarin (to liaise with Mandarin speaking associates/communication with client and contractor) Interested to gain new knowledge on product offered Excellent interpersonal and communicative skills Possess flair and creativity in interior design Full time position(s) only*No prior experience in interior design needed Benefits:Appealing profit sharing scheme Leads will be provided by the company Potential income of more than $10,000 Career advancement opportunity – promote into Design Manager/Team Leader with over-riding commission. Strong marketing support Company-sponsored to participate in various home-related exhibitionsWhy Join Us?Team working environment One-to-one training provided for Personal and Team growth development Basic salary, commission, transport allowance and other incentives
Skills