Sign in or register for a JobTech account.

INTERPOL is an equal opportunity employer and welcomes the applications of all qualified candidates who are nationals of INTERPOL member countries, irrespective of their racial or ethnic origin, opinions or beliefs, gender, sexual orientation, health or disabilities.


INTERPOL places no restrictions on the eligibility of candidates, without distinction as to race or ethnic origin, religion, opinions, gender, sexual orientation or disabilities. However, the Read more
national policy and laws in force in INTERPOL host countries may mean that staff members' spouses or partners, while legally recognized by the Organization, are not given the same recognition when they reside in certain duty stations. When this is the case, the Organization will inform the candidates accordingly to ensure that they are aware of the situation and allow them to make an informed decision.


Confidentiality Regime


In application of Article 114.1 of INTERPOL's Rules on the Processing of Data (RPD), the General Secretariat is "responsible for determining authorization procedures or a system of security clearance at each data confidentiality level". Member states which are not able or willing to assist INTERPOL in performing such a check should be aware that some INTERPOL information might not be made available to their nationals working at INTERPOL.


In order to be able to access police information classified as "INTERPOL For official use only" or "INTERPOL RESTRICTED", the individual has to obtain "INTERPOL Restricted" security clearance. This clearance is granted after Basic security screening.


For seconded or other officials assigned to work or assist at the General Secretariat by a member country, in lieu of Basic security screening, the respective NCB shall attest that the equivalent of the INTERPOL Basic security screening has been satisfactorily completed. This means that the following verifications will not be performed by the General Secretariat but are considered to have been taken care of by the respective NCB.


In order to be able to access police information classified as "INTERPOL CONFIDENTIAL", the individual has to obtain "INTERPOL Confidential" security clearance. This clearance is granted after Enhanced security screening.


Under no circumstances should clearance be granted simply because of an official's rank, post held, or length of service. Staff may only gain access to General Secretariat premises and to police information if the appropriate INTERPOL security clearance has been obtained. In order to reduce the secondment timeline, and as the Enhanced security screening may take some time, the seconded Official requiring INTERPOL Confidential security clearance may be authorized to start the secondment if the NCB can confirm that the equivalent to Basic security screening has been performed. Access to INTERPOL CONFIDENTIAL information will not be authorized until Enhanced security screening is confirmed. Company Description



Anomali delivers earlier detection and identification of adversaries in your organization's network by making it possible to correlate tens of millions of threat indicators against your real time network activity logs and up to a year or more of forensic log data. Anomali's approach enables detection at every point along the kill chain, making it possible to mitigate threats Read more
before any material damage to your organization has occurred.



Job Description



It is the Technical Account Manager's responsibility to drive customer adoption of Anomali solutions. Customer success is achieved by driving initiatives designed to add business value, dissemination of best practices, fulfilling a trusted advisor role, education of product capabilities and engaging in other professional services as necessary. He/she provides guidance/direction to customers on how to best get value from Anomali products. He/she should possess strong application functional expertise as well as strong sales expertise. He/she will maintain frequent voice and email contact with the assigned customers and will serve as an escalation point for issues that impacts their success. He/she will be required to maintain strong working relationships with other Anomali customer facing personnel in the Sales, Services, Marketing, Engineering and Product Management teams. As a Senior Technical Account Manager, responsibilities include supporting the regional business, maintaining renewals targets, account expansion, as well as building the APAC based Customer Operations team.



Responsibilities:



o Acquire complete command of Anomali products (ThreatStream, Anomali Enterprise, Integrator, and more)


o Understand customer requirements; design and implement appropriate Anomali solutions.


o Work with the customers to ensure they are leveraging the solution and achieving success


o Work directly with customer to create and develop a project plan lifecycle and manage project from start to finish


o Understand customer level of adoption of the Anomali products/services by performing Customer Success Evaluations


o Serve as a coach and trusted advisor to large and strategic Anomali customers


o Support large and strategic customer pre-sales activities


o Conduct End-User Workshops


o Derive and disseminate best practices to help drive customer adoption of Anomali products and services


o Participate in reports and presentations to all levels across the organization


o Best practices development and implementation support


o Provide product feedback to product management based on field experiences


o Integrate Anomali with 3rd-Party applications (ArcSight, Splunk, QRadar, Nitro.)





Required Skills/Experience:



o B.S. or B.A. College Degree


o Strong project management skills


o Strong presentation skills and credibility with C-level executives


o Strong verbal and written communication skills


o Strong technical background and ability to speak to engineers, developers and end users


o Knowledge of enterprise level businesses and inner IT workings


o Forensics and general security consulting a plus.



We are interested in speaking to candidates that have been working in account management, sales engineering or consulting for at least 3 years, and have developed a proficiency or subject matter expertise in designing, implementing, consulting security enterprise class software. This would include hand-on's with firewalls, IDS/IPS, and SIEM. Experience in general Security Consulting a plus.


Experience with ArcSight, Splunk, IBM QRadar, McAfee Nitro, and/or Hadoop, a must.




Technical Skills:



Microsoft Windows Server 2012, Mac OS X, Linux (Red Hat, CentOS, Fedora, Ubuntu or Debian); Building, using and maintaining virtual machines, TCP/IP Networking (including troubleshooting)



Travel:



Predominately APAC 45% Travel


Travel may include but not limited to: customer locations, local user groups, user conferences events, corporate events is required.



Comp Plan


:

Base plus corporate compensation package.
Skills

This vacancy announcement pertains to law enforcement officials within INTERPOL's member states only.


Please read the Conditions of Secondment in force at INTERPOL as well as the Vacancy notice that are available at the bottom of the page (bullet points).



INTERPOL


embraces diversity and is committed to Read more
achieving diversity and inclusion within its workforce. Applicants from the underrepresented Member States and qualified female candidates are strongly encouraged to apply.



Please be aware that your home Administration/Agency/Service/Government will be responsible for all of your salary/remuneration, social insurance, pension contributions, welfare benefits, family allowances, benefits during your assignment at INTERPOL as well as travel, removal expenses related to your arrival at and departure from INTERPOL and any other related costs depending on your circumstances. It is requested that you obtain in writing, confirmation from your home Administration/Agency/Service/Government that it agrees with these

CONDITIONS OF SECONDMENT. This confirmation letter should be forwarded to us THROUGH THE NCB, who needs to validate your application.



POST INFORMATION


Title of the post: SECONDMENT - Digital Crime Officer (CD/DIS)

Reference of the post: INT01284

Directorate: Cybercrime Directorate

Duty station: Singapore, Singapore

Length and type of contract: 3 Year, Secondment

Grade: 5

Number of posts: 1

Security level: Basic

Deadline for application: 31 December 2018




INTERPOL is an equal opportunity employer and welcomes the applications of all qualified candidates who are nationals of INTERPOL member countries, irrespective of their racial or ethnic origin, opinions or beliefs, gender, sexual orientation, health or disabilities.




INTERPOL places no restrictions on the eligibility of candidates, without distinction as to race or ethnic origin, religion, opinions, gender, sexual orientation or disabilities. However, the national policy and laws in force in INTERPOL host countries may mean that staff members' spouses or partners, while legally recognized by the Organization, are not given the same recognition when they reside in certain duty stations. When this is the case, the Organization will inform the candidates accordingly to ensure that they are aware of the situation and allow them to make an informed decision.







Confidentiality Regime



In application of Article 114.1 of INTERPOL's Rules on the Processing of Data (RPD), the General Secretariat is "responsible for determining authorization procedures or a system of security clearance at each data confidentiality level". Member states which are not able or willing to assist INTERPOL in performing such a check should be aware that some INTERPOL information might not be made available to their nationals working at INTERPOL.


In order to be able to access police information classified as "INTERPOL For official use only" or "INTERPOL RESTRICTED", the individual has to obtain "INTERPOL Restricted" security clearance. This clearance is granted after Basic security screening.


For seconded or other officials assigned to work or assist at the General Secretariat by a member country, in lieu of Basic security screening, the respective NCB shall attest that the equivalent of the INTERPOL Basic security screening has been satisfactorily completed. This means that the following verifications will not be performed by the General Secretariat but are considered to have been taken care of by the respective NCB.


In order to be able to access police information classified as "INTERPOL CONFIDENTIAL", the individual has to obtain "INTERPOL Confidential" security clearance. This clearance is granted after Enhanced security screening.


Under no circumstances should clearance be granted simply because of an official's rank, post held, or length of service. Staff may only gain access to General Secretariat premises and to police information if the appropriate INTERPOL security clearance has been obtained. In order to reduce the secondment timeline, and as the Enhanced security screening may take some time, the seconded Official requiring INTERPOL Confidential security clearance may be authorized to start the secondment if the NCB can confirm that the equivalent to Basic security screening has been performed. Access to INTERPOL CONFIDENTIAL information will not be authorized until Enhanced security screening is confirmed.



Available documents


INT01284 Digital Crime Officer VN.pdf


Conditions of Secondment
Skills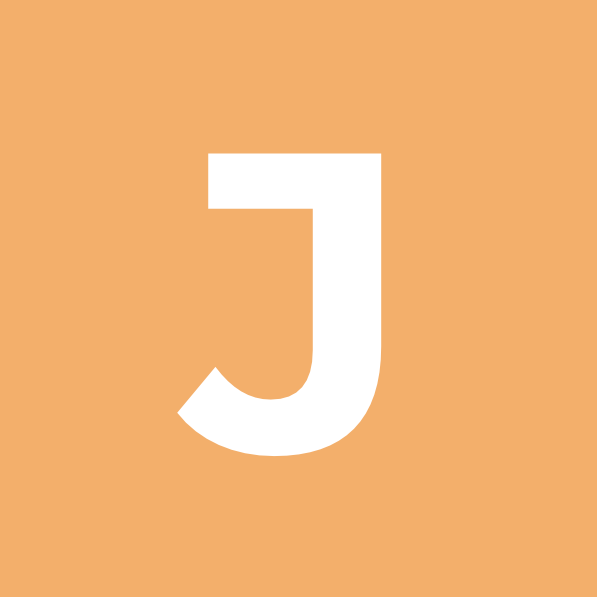 Responsible for tender submission and material take-off Oversee procurement and budget control Handle progress and V.O claims Contract Administration Engineering Degree with minimum 3 years' experience in Singapore
Skills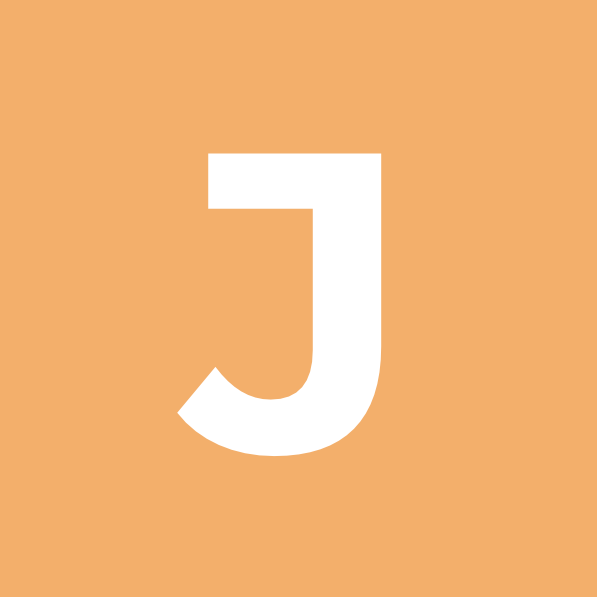 PermanentShangri-La Hotel, Singapore Responsibilities Reporting to the Spa Manager, the Spa Receptionist is in charge of welcoming guests into the spa, responding to all enquires while observing set standards. A Spa Receptionist should have knowledge of the services and treatments offered at the establishment including any offers and promotions that may be on at a particular time. Spa Receptionist also include prioritizing workloads, ensuring all operational procedures and Read more
ensuring that standards of appearance, codes of conduct are adhered to and implemented to the latter. In charge of all billing procedures and the correct reconciliation of funds at the reception desk and at the close of every shift as well as at the end of the day's work. Complete daily opening procedures and checking lists per relevant area. Scheduling reservations for guests and monitoring availability of treatment and colleagues to ensure punctual service as per the relevant skills of therapists. Ensure that all relevant spa colleagues receive a print outs of their daily schedules. Adhering to agreed reporting system on a timely basis. Assisting with administrative duties such as purchasing and inventory reporting.Requirements Candidate must be willing to work on weekends, Public Holidays and rotating shifts Candidate must be passionate about delighting guests To effectively communicate with guests, oral fluency in English is required At least a Certificate or equivalent qualification Minimum 1 year of experience, preferably in the Spa industry The successful candidate will be required to wear company issued uniforms in adherence to Resort's grooming and uniform guidelines
Skills

This vacancy announcement pertains to law enforcement officials within INTERPOL's member states only.


Please read the Conditions of Secondment in force at INTERPOL as well as the Vacancy notice that are available at the bottom of the page (bullet points).



INTERPOL


embraces diversity and is committed to achieving diversity and inclusion Read more
within its workforce. Applicants from the underrepresented Member States and qualified female candidates are strongly encouraged to apply.



Please be aware that your home Administration/Agency/Service/Government will be responsible for all of your salary/remuneration, social insurance, pension contributions, welfare benefits, family allowances, benefits during your assignment at INTERPOL as well as travel, removal expenses related to your arrival at and departure from INTERPOL and any other related costs depending on your circumstances. It is requested that you obtain in writing, confirmation from your home Administration/Agency/Service/Government that it agrees with these

CONDITIONS OF SECONDMENT. This confirmation letter should be forwarded to us THROUGH THE NCB, who needs to validate your application.



POST INFORMATION


Title of the post: SECONDMENT - Criminal Intelligence Officer

Reference of the post: INT01865

Directorate: Organized and emerging Crimes

Duty station: Singapore, Singapore

Length and type of contract: 3 Year, Secondment

Grade: 5

Number of posts: 1

Security level: Basic

Deadline for application: 16 January 2019



INTERPOL is an equal opportunity employer and welcomes the applications of all qualified candidates who are nationals of INTERPOL member countries, irrespective of their racial or ethnic origin, opinions or beliefs, gender, sexual orientation, health or disabilities.




INTERPOL places no restrictions on the eligibility of candidates, without distinction as to race or ethnic origin, religion, opinions, gender, sexual orientation or disabilities. However, the national policy and laws in force in INTERPOL host countries may mean that staff members' spouses or partners, while legally recognized by the Organization, are not given the same recognition when they reside in certain duty stations. When this is the case, the Organization will inform the candidates accordingly to ensure that they are aware of the situation and allow them to make an informed decision.





Confidentiality Regime



In application of Article 114.1 of INTERPOL's Rules on the Processing of Data (RPD), the General Secretariat is "responsible for determining authorization procedures or a system of security clearance at each data confidentiality level". Member states which are not able or willing to assist INTERPOL in performing such a check should be aware that some INTERPOL information might not be made available to their nationals working at INTERPOL.


In order to be able to access police information classified as "INTERPOL For official use only" or "INTERPOL RESTRICTED", the individual has to obtain "INTERPOL Restricted" security clearance. This clearance is granted after Basic security screening.


For seconded or other officials assigned to work or assist at the General Secretariat by a member country, in lieu of Basic security screening, the respective NCB shall attest that the equivalent of the INTERPOL Basic security screening has been satisfactorily completed. This means that the following verifications will not be performed by the General Secretariat but are considered to have been taken care of by the respective NCB.


In order to be able to access police information classified as "INTERPOL CONFIDENTIAL", the individual has to obtain "INTERPOL Confidential" security clearance. This clearance is granted after Enhanced security screening.


Under no circumstances should clearance be granted simply because of an official's rank, post held, or length of service. Staff may only gain access to General Secretariat premises and to police information if the appropriate INTERPOL security clearance has been obtained. In order to reduce the secondment timeline, and as the Enhanced security screening may take some time, the seconded Official requiring INTERPOL Confidential security clearance may be authorized to start the secondment if the NCB can confirm that the equivalent to Basic security screening has been performed. Access to INTERPOL CONFIDENTIAL information will not be authorized until Enhanced security screening is confirmed.



Available documents


Vacancy INT01865 CIO.pdf


Conditions of Secondment
Skills