Job Summary: The successful applicant will be responsible for the day to day co-ordination of the trips administration for all schools.   Be able to ensure and develop strong logistical procedures and processes. To communicate, liaise and develop sound relationships with parents, students, teachers and trip leaders to enhance the trip administration process. Requirements: Minimum diploma holder or equivalent Proven experience in administrative Read more
and co-ordination role Good command of written and spoken English Proficient in Microsoft applications including Excel Excellent administrative and organizational skills Possess good expertise in processes and procedures Pleasant disposition with excellent interpersonal and communication skills Mature, meticulous and possesses good co-ordination skills Ability to work independently as well as a good team player with positive attitude   The school is committed to safeguarding and promoting the welfare of children and young people and expects all staff and volunteers to share this commitment.  We will conduct thorough background checks on all successful applicants. Please refer "Work at Tanglin" under "Current Job Vacancies" on our website at www.tts.edu.sg for detailed job description. Interested applicants, please email/fax/mail with detailed resume, stating your current and expected salary, date of availability and contact number to: HR Department, Tanglin Trust School Ltd 95 Portsdown Road Singapore 139299 Fax: 6778 9535 | Email: [Click Here to Email Your Resume] | Website: www.tts.edu.sg CPE Registration No.: 196100114C | Period of Registration: 7 June 2017 to 6 June 2023 Closing Date: Thursday, 22 March 2018 (Only shortlisted applicants will be notified)
• Provides support on desktop hardware, software and network issues• Responsible for the planning and setting up of weekly classes • Any other tasks and/or duties assigned by the IT ManagerOthers:• Working hours: 9am-6pm (Monday - Saturday)• Alternate working hours may be required depending on classes' requirements• 2 years' contract Read more
Job Summary: The successful applicant will support the Chinese Language Teacher in the teaching process in order to attain educational excellence. Demonstrating a positive attitude towards the teaching process. Communicating, liaising and developing sound relationships with child, teacher, parent and colleague to enhance the teaching process is essential.  This role reports to Head of Infant School through the Chinese Language Teacher and Head of Chinese. Requirements: Minimum Diploma/Degree holder preferably in Read more
the relevant discipline Minimum few years of relevant working teaching experience Be proficient in the Chinese Language Experience working with children will be essential Good organisation and communication skills PC literate (MS Excel and Word) Positive, enthusiastic and mature individuals who enjoy working with students and teachers The school is committed to safeguarding and promoting the welfare of children and young people and expects all staff and volunteers to share this commitment. We will conduct thorough background checks on all successful applicants.  Please refer "Work at Tanglin" under "Current Job Vacancies (Non-Teaching Positions)" on our website at www.tts.edu.sg for detailed job description. Full-time role (5-day week, 37.5 hours per week)/Part-time role (18.75 hours per week) with school holidays entitlement. Interested applicants, please email/fax/mail with detailed resume, stating your current and expected salary, date of availability and contact number to: HR Department, Tanglin Trust School Ltd 95 Portsdown Road Singapore 139299 Fax: 6778 9535 | Email: [Click Here to Email Your Resume] | Website: www.tts.edu.sg CPE Registration No.: 196100114C | Period of Registration: 7 June 2011 to 6 June 2017 Closing Date: Thursday, 22 March 2018 (Only shortlisted applicants will be notified)
Upon successful employment with a childcare or kindergarten employer, you will be trained and mentored over 18 months under a trainee teacher scheme. You will be equipped with practical teaching skills during the training with SEED Institute and through on-the-job. WSQ Professional Diploma in Early Childhood Care and Education will be awarded to you upon successful completion of the training - the licensing certificate to work with children Read more
from 18 months to 6 years old. At least 5 credit in Cambridge GCE 'O' Level including Chinese (CL*) ORCompleted 10 years of formal education and passed State/National examination with credits in 5 different subjects including Chinese as first language*Passion and the perseverance to nurture the next generation; equipping and inspiring young lives.Note: *Applicants with a C5 or C6 in CL are given 2 years from the point of teacher registration to obtain either a B4 in CL or HSK Level 6
Upon successful employment with a childcare employer, you will be trained and mentored over 8 months under a trainee infant educarer scheme. You will be equipped with practical teaching skills during the training with SEED Institute and through on-the-job. WSQ Advanced Certificate in Early Years will be awarded to you upon successful completion of the training - the licensing certificate to work with children from 2 months to Read more
3 years old. Completed Secondary 4 Education and attainedAverage of SOA 5 in the Workplace Literacy (WPL), with Writing at least SOA 5.Passion and the perseverance to nurture the next generation; equipping and inspiring young lives. Enthusiastic in working with infants and toddlers.
Upon successful employment with a childcare employer, you will be trained and mentored over 13 months under an accelerated trainee teacher scheme. You will be equipped with practical teaching skills during the training with SEED Institute and through on-the-job. WSQ Professional Diploma in Early Childhood Care and Education (Childcare) will be awarded to you upon successful completion of the training - the licensing certificate to work with children Read more
from 18 months to 6 years old. Diploma in any discipline from a local polytechnic or Degree in any discipline (with English as the medium of instruction).Credit in Cambridge GCE 'O' Level English(EL1*)Passion and the perseverance to nurture the next generation; equipping and inspiring young lives. Note: *Applicants with a C5 or C6 in EL1 are given 2 years from the point of teacher registration to obtain either a B4 in EL1 or a minimum band of 6.5 in IELTS (General Training)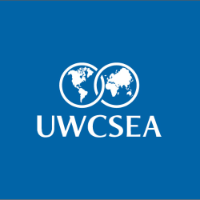 Responsibilities Organise, manage and maintain science teaching laboratories, their resources and schedules Prepare apparatus and materials for science practical lessons and student research project work Incumbent to maintain a high level safety standards and up keep the tidiness of the lab at all times Work closely with teachers on meeting curriculum requirements and be involved actively Read more
in developing instructional materials Assist teachers with administrative duties where necessary Assist in resourcing and purchasing of science resources Conduct stock management and replenish items when required Requirements Minimum Certificate/ Diploma in a related discipline, preferably with 2 years of relevant experience as a school laboratory technician Able to commit for full four months and start in April Ability to work independently and as part of a team Good interpersonal and communication skills Excellent organisational and time management skills Working knowledge of Mac platform and MS Office Able to work independently and flexibly   Interested applicants, please submit an application via our portal latest by Thursday, 29 March 2018.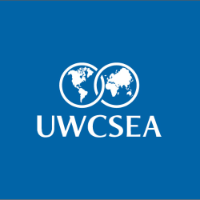 Job Responsibilities Prepare accounting vouchers and handle ACCPAC accounting system to capture all AR related transactions Process Payments and carry out all other AR related functions Perform month end closing of AR modules If required, assist ERP project data migration process, system testing at different stages and involve in parallel run Assist existing Read more
finance colleagues for other daily/ad-hoc tasks of all possible accounting functions. Job Requirement Min Diploma or other equivalent qualifications Hands on experience in ACCPAC Familiar with AR related processes Able to identify AR related issues and problem solving skills Familiar in Microsoft Excel A good team player and able to work independently with minimum supervision 2-4 years relevant working experience Able to perform in fast-pace environment and meet both internal / external deadlines   Interested applicants, please submit an application via our portal latest by Thursday, 22 February 2018.
The digital marketing executive role will primarily be responsible for working on all initiatives, both internal and external, across multiple platforms and formats to drive engagement, retention, leads and positive customer behaviour. She/he will constantly strive to learn and adopt relevant best practices to continuously improve customer engagement and customer experience so that the school's goals are achieved.• Produce SEO-friendly multi-platform content to blog, email, social & print.• Maintaining Read more
and development of a functional content calendar throughout the enterprise verticals, and defining the owners in each vertical• Manage and grow social media channels to increase brand awareness and to support Lead- Gen activities. Manage performance metrics and budget tracking while ensuring learnings are shared and integrated• Liaise with different departments, campuses and partners to produce quality marketing collaterals• Work closely and coordinate with other departments to own, manage, create and curate marketing collaterals across digital and social channels• Analyse social media and market trends and strategize digital marketing efforts to adopt• Propose new initiatives for online advertising platforms in line with market trends not limited to Google, Facebook, LinkedIn & Google• Excellent data-driven marketing skills, and ability to draw actionable insights from analytics• Basic Photoshop and Illustrator knowledge.• Build, optimize and scale effective digital marketing campaigns to drive acquisition and engagement across major online advertising platforms not limited to Google, Facebook • Knowledge on how to track the strategy, ability to hit the goals set. For eg. track number of incoming leads and identify source from Call-to-Action function• Up to date knowledge of industry trends and shares best practices in performance driven digital marketing• Any other ad hoc responsibility assigned by the reporting manager• HubSpot management - manage all communications processes on HubSpotKey Qualities• Community Management• Story Telling• Self- motivated• Organised and punctual• Originality and ability to think out-of-the-box• Ability to work with an International team• Team Player• Detail-oriented• Digital marketing savvyMin. 3 years of working experience with 2 years in Digital with hands-on experience with SEM, Display, Social Media Ads, Google tools such as Google Analytics, Tag Manager, AdWords etc. in either an Agency/Client side• Fresh graduates are also encouraged to apply.• Must possess thorough knowledge of standard writing practices for digital / social. Description We are looking for potential part-time English Speech & Drama trainers: 'O' level /'A' Level /Diploma Holders and above may apply but must possess the necessary certificates to teach the mentioned programme Requirements: Certified English Speech & Drama trainer Able to work on weekday evenings or weekend mornings Responsible & Committed and able to work and commit Read more
at least for an academic year Able to teach children with passion and with patience Honest, reliable and committed  Able to handle simple admin procedures If interested, please email resume to [Click Here to Email Your Resume] or WhatsApp details to 87101624