Sign in or register for a JobTech account.

The Case Worker (Registered Nurse) is responsible for facilitating change and improving lives for individuals, families, community facing transitional challenges through the provision of direct services.He / She will act professionally at all times and be accountable to the client and the organization to ensure that intervention plans are developed and implemented according to professional judgment and knowledge.Casework ManagementTo gather information and conduct biopyscho-social assessmentTo identify common needs Read more
and goals for interventionTo undertake casework management functions with guidanceTo be familiar with organisational standards, processes and its applicationTo involve clients in the intervention plansTo influence and sustain clients' positive changesTo use professional knowledge and organisational standards to customise intervention to address client's needsCounsellingTo demonstrate basic counselling/attending skills in case assignedTo engage client through the usage of counselling skills, such as active listening, empathic responses to understand clients' situationsTo apply suitable counselling model to address clients' needsGroup WorkTo plan, organise and implement group workTo demonstrate facilitation skills in group workTo build up professional knowledge and its application in group workCommunity OutreachTo organise and implement community outreach eventTo deliver health management programmes to meet the targeted needsTo gather relevant information from different sourcesTo link up of community resourcesService/ Programme DevelopmentTo provide programme evaluation for programmes conductedResearchTo participate in research, e.g. conducting survey and data miningQualificationsRecognised degree or diploma in NursingRegistered Nurse with Singapore Nursing BoardExperienceMin 1- 2 years of nursing experience with elderly setting is preferredKnowledge and SkillsPeople Oriented: The ability to work with different groups; supervisee, partnersCommunications: Excellent oral, written and inter-personal communications skills in dealing with individuals and groups at all levelsTechnical Proficiency: Continuity of sharpening and upgrading social work related skillsetsManagement: The ability to manage own time and workload to achieve efficiencyAnalytical Ability & Problem Solving: The ability to assimilate and analyse information quickly and accurately and to formulate decisions and make recommendations
Skills

Responsibilities:To manage end-to-end employee life cycle process from onboarding, orientation, confirmation, 1-year anniversary, long service award, off-boarding, exit interview, internal staff movements, etc.To support the administrative aspects of the selection process for appropriate candidates including but not limited to advertising, screening, interviewing, reference checking and testing if necessary.To coordinate and provide administrative support for training activities; including induction, on the job training, internal and external courses and workshops, Read more
compliance training, supported external study, coaching and mentoring.To manage and maintain training records via training portal.To maintain personal information and files of employees.To coordinate employee engagement events such as sharing sessions, town halls or retreats.To assist Shared Services Director and HR Managers on all other HR related matters.QualificationsRecognized Diploma in Business Management or HRExperienceAt least 1 year of work experience in a HR position, preferably in a not-for-profit environmentFresh graduate are welcome to apply.Knowledge and SkillsMeticulous with attention to detailsGood interpersonal skillsAble to work independentlyPrior HR experience would be preferred
Skills
JOB DESCRIPTIONPlan and conduct both indoor and outdoor activities for primary school studentsEnsure students' welfare and safety are being taken care of Supervise students to ensure completion of homework and that spelling revision is done Liaise with parents and form teachers to provide feedback on students' behavioural and learning progressJOB REQUIREMENTSMin. GCE "O" level and above Able to lead and manage primary school students Able to communicate well Read more
with parents and students Some relevant working experience in a related fieldWORKING HOURSNormal school term working hours: 11am - 7pm (Mon - Fri) School holiday working hours: 8-hour shift between 7.30am to 7pm (Mon - Fri)
Skills
You are responsible for providing prompt and exceptional service to customers, and for managing the overall operations of the premises in an efficient manner.Duties and Responsibilities:Ensure guests feel welcome with appropriate greetings on arrival, responding to questions and requests Provide information, guidance and suggestions regarding hotel and services that guests may require Register guests and confirm room requirements; verify pre-registration information; assign room; obtain relevant information and signatures; Read more
issue door keys. Process reservations accurately and efficiently, prepare guest bills correctly, and ensure that the necessary information goes to housekeeping, cafe, and any other departments with whom the guest will come into contact. Respond to reservation enquiries by telephone, in person or by letter, fax and email. Establish credit by verifying credit cards or obtaining cash and assist in collecting revenue by entering services and charges; computing bill; obtaining payment. Ensure that all amendments, late bookings and special requirements are communicated effectively. Attend to special requests such as conveying messages, safekeeping of valuables, etc Should an emergency occur, ensure safe evacuation of guestsRequirements:At least Nitec or Diploma in Hotel Management or Hospitality & Tourism Relevant experience in similar capacity is an advantage Able to work 3 rotating shifts
Skills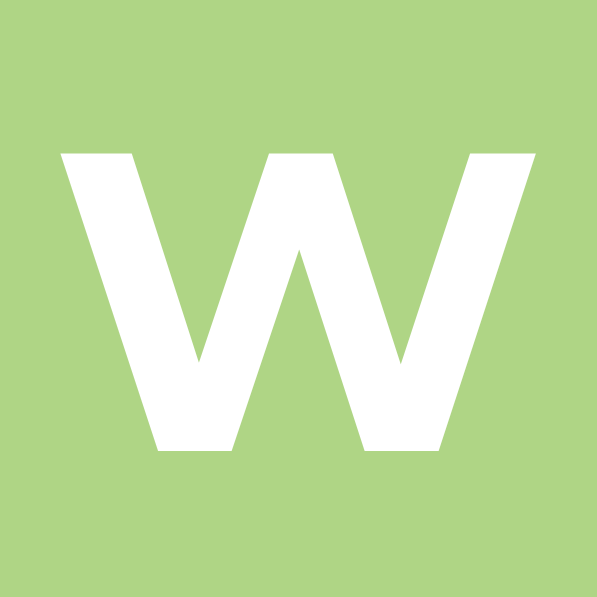 PermanentJob DescriptionResponsibilities: Provide coordination and or logistics support for projects/programmesProvide any general admin duties to the ministryAssist in planning, organizing and executing of all events, seminars & activitiesInvolved in Weekend service and activitiesRequirements: Candidate must possess at least a Diploma in any field.At least 2 year(s) of working experience in any field.Related qualifications & experience in Christian Ministry will be preferredComputer LiterateStrong communication & PR skillsEnjoy being with Read more
peopleAbility in maintaining/updating of records including admin housekeeping, tracking and storage of dataAbility to work with the various ministries in the ChurchAbility to organize meetings/events, including setting up of training/meeting roomOpen to work on workendsDetails: Career Level Entry LevelYr(s) of Exp 1-2 yearsQualification DiplomaIndustry Charity/Social Services/Non-Profit OrganisationEmployment Type Contract, Full TimeJob Type: Full-timeJob Types: Full-time, Permanent
Skills
$1,800 - $2,000 a monthGeneral DutiesEnsure the floor staffs are all well equipped with PPEs before commencement of work.Ensure high standard of hygiene and quality level of products and services.Report to Operations Executive or Assistant Operations.Report all incident(s), situation(s), assignment(s), irregularity, absenteeism, and manpower shortages on daily shift dutiesProvide on the job training to new staff on their job duties in respective areas of responsibilities.Lead the team of Read more
stewards to ensure smooth day-to-day operations.Enforce and monitor proper use of equipment and tool for the various jobs.Assist with inventory checks and requisition of chemicals and other items.Ensure neat documentation of delivery orders, purchase orders and invoices.Co-ordinate with the Operations Executive and Assistant Operation Manager to check their requirements for the day-to-day operations.Any other reasonable duties as per instructed by the Operations Executive or Managers.RequirementsSINGAPOREANS ONLYCandidate must possess at least a Professional Certificate/NiTEC, DiplomaFresh Grads are welcomeCandidates must be willing to learnHardworking and positive attitudeContact 66942668/ 83683052Job Type: Full-timeSalary: $1,800.00 to $2,000.00 /month
Skills In a serene and picturesque environment modeled after traditional Peranakan houses, Metta Home for the Disabled provides a home away from home for 91 residents with various intellectual and physical disabilities. In addition, we also reserve five bed spaces for our respite care clients. We serve individuals from all racial groups and religions, between 18 to 55 years old.Being funded by the Ministry of Social and Family Development Read more
(MSF) and National Council of Social Service (NCSS), we strive to provide our residents with individualised programs and activities as part of their care plans. Our clients also pick up skills required for daily living as well as moderate their emotional and behavioural state. These are coupled with outings to the community and visits to places of interest to promote social interaction and inclusivity.Our team consists of direct care, allied health, operational and administrative staff. Together, we ensure that we give the best possible care to our clients in a conducive environment.As a Receptionist, the candidate is responsible in the following areas:Attend to phone calls and walk-in enquiriesRefers and directs enquiries to the appropriate departmentsMonitor daily flow of clients in and outEnsure all staff and visitors log in and out of attendance systemCollection of fees and issuance of receiptsAssist with DIK recording over the weekendsAny other tasks as assignedJob RequirementsN/O levels or ITE certification.1- 2 years of related experience, preferably in customer serviceAbility to work independently and as part of a teamComputer Literate/ Microsoft office skillsConversant in bi/multi languages and dialects is advantageousGood communication and interpersonal skillsHardworking, meticulous and responsibleMust be able to work over the weekendsWorking Hours: Monday to Saturday, 9am to 5pmJob Type: Full-time
Skills
Main Responsibilities


Conduct means testing for clients at the point of enrolment

Determine and advise internal and external parties on the financial schemes that the client qualify for :

Liasie with finance to Issue payment advice to clients

Monitor and follow with Clients on status and schedule of Read more
payment.

Perform data entry and ensure accuracy of information

Prepare statistical reports on a regular basis for reporting, funding and audit purpose


Working Conditions



5-day work week:

Mon-Fri, 9am-6pm.

Attractive remuneration and staff benefits.


Working location :

Jurong



Requirements



Diploma in Accounting, health science, community and social services or related fields

3 to 5 years of working experience of working experience, preferable in healthcare or social service sector

Meticulous and strong administrative skills

Good communication and problem solving skills

Intermediate level of skills in MS Excel, words and powerpoint.
Skills
Main Responsibilities


Develop insight on social issues, needs of TOUCH services and clients, in order to effectively advocate and garner support from external partners.

Maintain and enhance relationship with corporate partners, schools and individuals

Prepare and Deliver pitches/proposals for individual, corporate and school collaboration

Manage communication with actual Read more
or potential partners and donors

Research each funding prospect to develop a full, comprehensive dossier on them and to ensure that the database of donors is kept up to date.

Support the planning and execution of donor management

Close and secure funding to enable TOUCH to deliver services to clients.


Working Conditions



5-day work week:

Mon-Fri, 9am-6pm

Attractive remuneration and staff benefits

Location - Bukit Merah Central



Requirements



Degree in marketing or other relevant discipline


Min. 1-2 years of experience in a Sales or Marketing


Experience in project management with track record of delivering on objectives


Excellent written, communication and presentation skills


Creative and an entrepreneurial attitude towards fundraising


The ability to meet financial targets and secure fundings/ donations
Skills
Main Responsibilities



Assist Cook in food preparation


Perform general housekeeping and cleaning duties in kitchen area including washing of dishes when required


Maintain good hygiene & cooking practices and observe workplace safety environment


Comply to the requirements of healthy eating requirements by HPB
Read more


To suggest and initiates new recipes and create new food menu


Working Conditions



5.5-days work week:

Mon-Sat

Attractive remuneration and staff benefits

Location -Hougang



Requirements



Must be able to plan grocery marketing and cook with good standards in hygiene and good nutrition for a large number of children & teachers.


Cooking experience


Ability to work well with children and teachers
Skills