Jobs
(Sports & Entertainment) You will be required to perform all customer related functions such as answering enquiries and attending to patron's request. Your rotations of duties include cashiering at box office or kiosk, F & B preparation, inventory check, ushering and general housekeeping.   Requirements:  A good team player. Able to work in a fast pace environment. Able to work on weekends, Read more
public holidays and rotating shifts on a 6 day week basis.  Part timers must be able to work at least 4 days of 6 hours each including weekends and public holidays.   Interested candidates please e-mail your detailed resume with passport size photograph to:  The Recruitment Officer Re: Customer Service Officers Email: [Click Here to Email Your Resume]   OR   Walk in for job application with recent passport size photograph, Photocopies NRIC and school certificates at: Shaw Theatres Lido, Shaw House 5th Floor Shaw Theatres nex, Serangoon nex #04-64 Shaw Theatres Bugis, Bugis Junction #04-02 Shaw Theatres Balestier, Shaw Plaza #04-04 Shaw Theatres CCK, Lot 1 Shopper's Mall #05-01 Shaw Theatres JCube, 2 Jurong East Central 1, JCube, #04-11. Shaw Theatres Waterway Point (Opening Soon)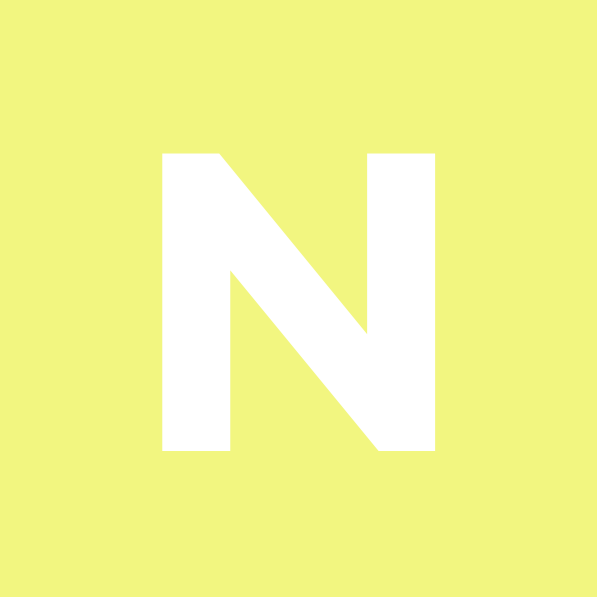 Singapore, Singapore Marketing With Netflix's recent launch into Asia, it is an exciting time to join the team here. The Marketing team is expanding to support our growing business in Asia and is seeking a Singapore-based Administrative Assistant to support our executives across our Marketing teams for the region. The successful candidate will be self-motivated, proactive, quick-thinking, flexible and able to juggle multiple and diverse responsibilities with an unweaving attention Read more
to detail at all times. This is a marketing team that travels and interacts with internal and external team across several countries and timezones, so high level of organization is a must. Someone who is curious, demonstrates significant initiative, and inherently exercise good judgement will be most successful both in the role and at Netflix. Specific responsibilities include, but are not limited to: Maintain calendars for multiple executives including scheduling and confirm meetings that are internally and externally across different regions and complex time zones Perform administrative duties such as process travel (domestic/International), accommodation, visa application, expense reports, etc Assist and coordinate various internal offsite events/activities for the team Manage the flow of incoming and outgoing materials Communicate extensively internally and externally Maintain a log to track projects and their status Ad-hoc administrative duties as assign Skills & Competencies: Minimum 5 years experience as an executive/administrative assistant supporting Director or above Collaborative team player who is able to operate in a fast paced team-oriented setting Ability to be discrete and maintain confidential information Ability to prioritize tasks, exercise good judgement and response accordingly Strong written and verbal communication skills and the ability to multi-task Previous experience in event management is a plus Proficient in Google Mail & Apps.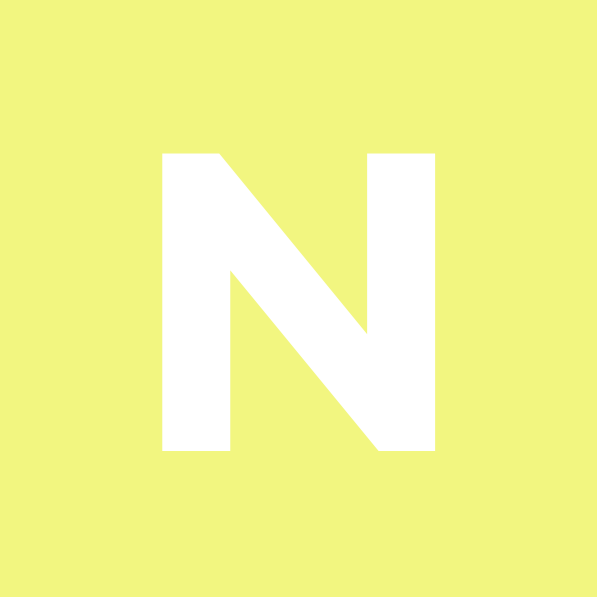 Singapore, Singapore Marketing It's an amazing time to join Netflix as we continue shaping the future of global entertainment. We are bringing new stories to millions of people worldwide by promoting our original, exclusive content. Marketing Operations at Netflix is focused on establishing a global operational center-of-excellence for cross-functional project management, creative production and localization of our marketing campaigns. To support our continued global expansion we are looking for an experienced Read more
and senior-level Manager to lead our Creative Production function in Asia. If you thrive in a startup like environments that requires you to be a strong team player, role model and coach, dive right in, roll up your sleeves, and get your hands dirty — then this role is for you! The Role Reporting to the Head of Marketing Operations APAC, you will oversee a team of senior-level creative & production leads in the region. You will be responsible for growing, coaching and mentoring your team, identifying and implementing solutions for the team that will drive scale and improve operational quality for Asia's needs, whilst collaborating cross-functionally with global and internal teams dedicated to creative, strategy, media, and social. Responsibilities include: Support, coach and grow a team of senior-level creative & production leads in Asia. Own day-to-day communications and escalations with all regional creative production ensuring your team can efficiently deploy their campaigns. Drive operational discipline within the wider office, ensuring uptake and onboarding on tooling and campaign systems. Distill testing and performance metrics, automation and tooling conversations in region, and able to translating 'anecdotal' issues into quantifiable metrics between international offices. Balance short-term needs versus long-term solutions, always keeping our business & team vision in mind. Blind-spot checking for your team. Dive right in with your team on campaigns when business critical. Support your team by consulting and giving context through a creative and production lens. Model our culture by exhibiting Inclusion, Curiosity, Innovation, Passion, Communication and Judgement. Qualifications: 5+ years of people management including being an empathetic 'team-coach' and having an excellent track-record of up-levelling and inspiring direct reports. 5+ years working across multiple time-zones with multi-cultural & geo-located teams. Demonstrated high regional and/or international EQ/IQ in previous roles. 8+ years of traditional and new-media advertising experience, with an emphasis on video, social, digital and experiential marketing campaigns. Strong Commercial and Operational acumen. Excellent track-record in quantifying and succinctly articulate operational trends & issues in region, translating 'anecdotal' issues into metrics. Deep knowledge of tooling and automation workflow across integrated channels. Expert knowledge of marketing campaign and localization workflows. Fluent in Video and Digital types and formats while understanding the fundamentals of assets management, servicing and trafficking. Expert knowledge of the trends and limitations of the evolving Asia Pacific digital marketing ecosystem, including exposure to/experience with publishers, programmatic buying, paid social platforms and innovative creative technologies. Experience managing a high volume of creative and campaign types in parallel, while working with geographically dispersed teams. Fluency in English required. Fluency in Korean a plus. Personality Attributes: See Who We Are and what our Culture is like. You are passionate and curious about all aspects of digital marketing creative and have an entrepreneurial mindset. You are a natural team leader, with the ability to conceptualize and articulate creative production and trafficking workflow that all will rally around. You thrive in a fast-paced and demanding environment, possess a high level of intellectual curiosity, and demonstrate strong judgment in the face of ambiguity. You are an agile, goal-oriented personality, driven to succeed and always up for a challenge!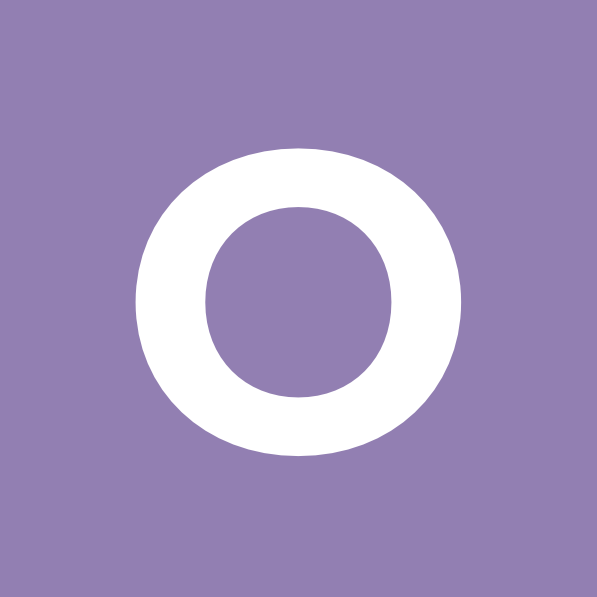 We are MKUP SG and you can check out our social media. MKUP is a new brand that is gaining its popularity in SG. A quick summary of our brand:Professional Makeup designed for Beginners Zero Technique, Easy to Use, It Works Achieve a Perfect Look! Affordable Products by U!We are looking for Admin Executive to join our growing brand. As long as you fit the below Read more
criteria, you are welcome to join the team.- Pleasant and friendly attitude- Willing to learn and adopt a positive attitudeResponsibilities:Daily order entryMaintain Confidentiality of infoSupport the team in daily administrative activitiesFollow up on weekly and monthly schedulesSupport in packing of online ordersJob Type: Full-timeSalary: $1,700.00 to $1,800.00 /monthExperience:Administrative Support: 1 yearEducation:GCE 'O' Level or equivalentLocation:SingaporeLanguage:mandarin

The Summer Camp Counselor is responsible for leading, and implementing pre-planned camp programs and experiences for campers between 2 to 14 years old. They will also be responsible for the general safety and development of the campers in his/her group. The candidate will assist to provide a high level of quality camp experience for campers that focus on the Stars' and Stripes Camp values of Excite, Explore, and Experience. Read more
ReResponsibilities Execute Summer Camp activities and programs for the campers between 2 to 14 years old (Activities may include singing, swimming, high elements, running, ice breaking games, arts & crafts) Understand all safety rules associated with camp and program site. This includes being responsible for campers' safety and their whereabouts at all times  Provide a high level of service standards and create an unique memorable camp experience for all campers Inspect and ensure that camp and program site is clean, safe, organized at all times Attention to details of campers, especially campers with dietary limitations, health history, medical conditions, etc Communicate with parents about camper's experiences and report issues to Camp Manager in a timely manner Assist Camp Manager with any other duties assigned during camp ReRequirements Secondary School Education  Prior work experience with children in any camp, youth or recreation programs  Knowledge of First Aid and CPR would be an advantage, otherwise, training will be provided for all selected hires  Physically able to lead, organize and implement pre-planned camp programs to Camp Manager's expectation with little direct supervision Strong organizational and communication skills  Consistently exudes positive high energy with the ability and knowledge to motivate children from ages 2 to 14 Must be able to commit to work a minimum of 4 weeks between June 18 to August 10 Selected counsellors are scheduled to work Monday to Friday between shifts from 8:30 a.m. to 4:00 p.m. depending on the participants' enrolment and age group assigned for the week
Looking for a highly motivated individual with a flair for design to join the team on a contract basis.  Job description:  Design marketing materials (both print and website) for FAS events including but not limited to international matches, Singapore Premier League tournament, sponsor events and grassroots events Think creatively to produce new ideas and concepts Present finalised ideas and concepts Proofread to produce accurate and high-quality work Requirements Competency in Adobe Suite programmes in particular Read more
Adobe Illustrator and Photoshop  Able to work as part of a team with Marketing and Communications department Manage timelines and multiple projects deliverables and ensure project completion Job Requirements: Social Media- Design basic posters/ infographics/ photos- Create captions for photos/postings- Reply customer enquiries and feedback on social mediaMarketing- Place and track advertising/update database- Compile data and relevant information- Coordinate special events- Liaise with potential vendors for collaboration opportunities- Assist with creation and distribution of newsletters and promotional items- Assist in all marketing assignmentsAdmin- Manage and assist in admin/paperwork duties- Other ad hoc dutiesQualifications: - Students Read more
majoring in Marketing, Advertising or Communications will be given priority- Passionate in beauty/retail industry- Excellent communication skills, written, verbal and interpersonal- Good administrative and IT skills (including Microsoft Outlook, Word & Excel)- Creativity and ability to work on own initiative and meet deadlines- Knowledge of graphic designing software e.g. Adobe Creative Suite (Acrobat, Photoshop, InDesign) will be an added advantage- Internet savvy with good research and internet skills- Attention to detail- Excellent team playerJob Types: Part-time, Internship Job Requirements: Customer Service: - Handle phone calls and booking of appointments with accuracy- Manage cashiering duties- Assist in daily administrative and operation duties at the counter and reception area- Provide good customer service- Handle customer feedback and enquiriesSupport in Sales Consultation: *Assist Assistant manager in sales consultation- Provide professional skin analysis for new and existing clients- Provide professional beauty and skincare advice to clients- Promote and make Read more
suitable recommendations on spa treatments and packages to clients without hard-sellingRequirements: - Passionate in beauty/retail/hotel industry- Good communication skills, written, verbal and interpersonal- Good administrative and IT skills (including email and Microsoft Word/Excel)- Cheerful and outgoing personality- Able to speak English and Chinese fluently- Enjoy serving customers with heart and passion- Able to work on weekends or Public Holidays- Receptionist/ Customer Service Experience preferredJob Types: Full-time, Part-timeLanguage:English and Chinese Job Requirements: Social Media- Design basic posters/ infographics/ photos- Create captions for photos/postings- Reply customer enquiries and feedback on social mediaMarketing Support - Place and track advertising/update database- Compile data and relevant information- Coordinate special events- Liaise with potential vendors for collaboration opportunities- To assist with creation and distribution of newsletters and promotional items- Assist in marketing assignmentsAdmin and Sales Assist- Manage and assist in admin/paperwork duties- Other Read more
ad hoc duties- Promote and make recommendations on spa treatments and packages to clients without hardsellingQualifications: - Students majoring in Marketing, Advertising or Communications will be given priority- Passionate in beauty/retail industry- Excellent communication skills, written, verbal and interpersonal- Good administrative and IT skills (including Microsoft Outlook, Word & Excel)- Creativity and ability to work on own initiative and meet deadlines- Knowledge of graphic designing software e.g. Adobe Creative Suite (Acrobat, Photoshop, InDesign) will be an added advantage- Internet savvy with good research and internet skills- Attention to detail- Excellent team player- May be required to work on weekendsJob Type: Full-time
The social media executive must be a highly motivated individual who looks forward to the opportunity of being heavily involved in all aspects of growing the social media footprint for Singapore Sports Hub. This includes helping with content development, and assisting in the implementation of innovative marketing tactics as well as assisting with research and analysis of trends, conversations and influencers. Job Responsibilities: Manage daily Read more
social media activities including content creation, online advocacy and community outreach in order to maintain social media profiles across various platforms Respond to users across the various platforms proactively, engage in dialogues and answer questions where appropriate Monitor and analyse social media reports and traffic trends to distil data into actionable insights  Execute, review and report on social media campaigns, analyse campaign performance and translate data into recommendations for future campaigns  Identify and monitor trends in the social media space including tools, applications and platforms  Craft content and promotional messaging to raise the visibility and outreach of key projects across the social and digital spaces  Support the marketing team to identify key social media platforms for marketing outreach and effectiveness of paid ad campaigns Collaborate with Communications Executive to update/manage Social media channels. QUALIFICATIONS Required: Degree in Web Development / Advertising/ Marketing and Communications related studies Preferably at least 2 years' of experience in community management or copywriting Strong understanding of the social media sphere (Facebook, Twitter, Youtube & Instagram) Able to create rapport with online fans and engage them with Singapore Sports Hub content Good grip on mass and digital communications with the ability to convey the message precisely Must possess a sense of humour and an endless stream of witty comebacks Able to think outside the box and possess troubleshooting skills Excellent written and verbal communication skills Knowledge of Adobe Photoshop and Adobe Premiere Pro is an advantage Ability to work comfortably with Excel, Word, PowerPoint and the wide range of social media tools – Hootsuite, Radian 6, Wildfire, Meltwater, Brandtology etc Strong time-management and attention to detail Ability to work efficiently with different internal and external stakeholders Must be flexible with extended work hours/weekend Preferred: Prior Sports, Entertainment and/or Social Media experience Prior experience managing multiple Stakeholders Candidates who do not indicate current and expected salary as well as notice period will not be shortlisted