Sign in or register for a JobTech account.
Sports & Entertainment
jobs Roles & ResponsibilitiesDevelop the business in terms of net revenues, market share, profitability and retail excellence for the assigned Southeast Asia region.Understand full potential of prestige fragrances: size, forecasted growth, distribution, key players, key brands, best practices driving growth etc. (market intelligence)Lead negotiations with clients: Terms & Conditions within Puig Commercial Framework, spaces and locations, annual promotional plan and budget, BCs etc. with the objective to grow the Read more
account in terms of net revenues, market share, profitability and retail excellenceEnsure the day-to-day management of the account and the implementation of the negotiated agreementsFocus on key clients and key locations: position Puig as a preferred fragrance partner able to deliver category growth through customer orientation, shopper orientation, category expertise and retail excellenceFocus on key brands by client as per the Brands Markets CombinationProactively manage the fragrance shopper mix by location (i.e. assortment, BC management etc.)Define the annual promotional plan by client (launches, exclusivities, animations, promoters, incentives, GWPs etc.) negotiate it, ensure implementation and monitor and control promotional budget involvedMonitor and control the P&L by client from Net Sales to Marketing Contribution and the total promotional budget under perimeterEnsure Retail Excellence in both temporary visibility (animations) and permanent (spaces, locations, personalization) with a clear focus on key locations and on permanent over temporaryManage 2 Field Supervisors and BCs/sell-out team under assigned perimeter (directly or through agent/distributor): recruiting, incentivizing, coaching and developingConstantly analyze shopper, sell-out and retail information in order to adapt and improve each location's managementRequirementsExperience: 5 or more years of previous working experience in a Sales/Business Development position from the Travel Retail channel/P&C categoryEducation: Degree in Marketing/Business AdministrationLanguages: EnglishCompetencies: Strong analytical skills, efficient, willingness to be hands-on, deadline-oriented and able to work under pressure. Strong people management, negotiation and interpersonal skills with the ability to interact well with internal and external stakeholders.
Skills Roles & ResponsibilitiesAccounts Payable: vendors creation; codification of invoices for processing, seek and receive approvals from Commercial/Marketing; follow up on payment queries from suppliers/vendors (local point of contact)Managing petty cash transactionsConsolidate monthly sell-in reports for Local MarketsProvide IT and office administrative supportAny other duties as assigned RequirementsMeticulous & detail orientedProficient in Microsoft Office especially ExcelKnowledge in SAP will be an added advantageGood organizational skills
Skills Roles & ResponsibilitiesMission:To lead and execute on the digital business strategy for the brands (Uriage and Apivita) in alignment with global strategy and initiatives. Partner with commercial and global marketing to ensure consumers have a connected and consistent multi-brand experience with our retail partners and distributors in key domestic markets identified across Asia. This position reports to the Regional Director, Asia Pacific based in Singapore and works in Read more
close collaboration with the global marketing teams based in Paris.Functional ResponsibilitiesOnline Account ManagementOwn and develop comprehensive key account plans for top 3-4 online retailers and adjust, where necessary, throughout the year. Responsible for constant communication to the leadership and global marketing teams.Present new product launches to online retailers and distributors with the support of commercial and marketing.Manage accounts to deliver upon sales objectives on an annual basis.Schedule quarterly strategic planning meetings with online retailers and distributors and develop long term partnerships. Ensure that there is constant communication with these accounts to update the status and alignment with the objectives.Implement, monitor and adjust where necessary the annual account plans to ensure that yearly sales targets and objectives are hit.Own the sales forecasting methodology and report on sell-through and promotional performance.Monitor and measure the display of key product lines on websites to ensure that the best in class listing is on show through use of images and visual merchandising for all accounts. Ensure that products are available at all times, and that joint commitment for visual merchandising opportunities are adhered to.Ensure that products are optimized and perform across platforms and search engine search placements.Identify and monitor other platforms that represent online sell out opportunities and engage and develop new relationships, where appropriate.Educate and develop the commercial and global marketing team's understanding of e-commerce and digital strategy of the assigned brands from an Asian context.Support the commercial team in defining their omni-channel strategy for other retailers.Digital Business TransformationWork with commercial and global marketing teams to make sure that we offer consumers and retailers with a robust omni-channel experience.Partner with media teams to ensure optimization of digital investments.Work with the global marketing and digital teams to share ideas and deliver on global initiative with a consistent brand experience in line with global guidelines.Set up and monitor digital investments by:Tracking activities and performance of key rival lines and visual merchandising exposure.Understanding consumer behavior and making investment recommendations in line with consumer insights.Developing a regional dashboard to demonstrate retailers' performance.RequirementsExperience:A minimum of 5 years' experience in both digital marketing and e-commerce working with retailers, marketplaces or direct to consumer in Asia (specifically Mainland China/Hong Kong).Experience with account management and sales planning, forecasting and reporting in an omni-channel environmentEducation:Degree in Marketing/BusinessCertification in SEO/SEM/Google Analytics (preferred)Languages:Excellent written and oral communication skills in languages: English and Chinese, as proofing of translated brand materials is required in this role. This role is required to host business meetings and conduct business presentations/negotiations in Mandarin.Skills & Knowledge Required:Strong analytical skills using tools and metrics and other data to provide actionable insightsAdvanced user of Microsoft Office Excel and PowerPointExcellent organizational skills with the ability to work with strict deadlines across multiple functionsAbility to work in a glocal matrix organizationNote that this role will require travelling of at least 20% of the time on an annual basis.
Skills Responsibilities Assist in month end closing & related procedures Assist in financing arrangement Handle full spectrum of AR,AP and Perform bank reconciliations Maintain proper accounting records and filing system Other accounting related duties as required Requirements Minimum GCE O levels, CAT, LCCI, Diploma in Accounts or equivalent PC Proficient Meticulous with a high level of integrity Minimum 1 years' experience Able to work independently, as well as in Read more
a team Able to start workimmediatelyorshort notice RemunerationEast Area Salary: $2.2k-$3.5K Attractive employee benefits Good career development and progression within the organization Please remember to state your 1. Current salary 2. Expected salary 3. Reasons for leaving (Past and present employment) 4. Notice periodPlease email to [Click Here to Email Your Resume] and state the position that you are applying for as the subject in the email.We regret that only shortlisted candidate will be notified.
Skills Admin Assistant 5 days work week (Mon-Fri: 9am - 6pm), East (Pasir Ris) S$2000 & above + Performance Bonus + Good Benefits Job ResponsibilitiesAssist in Admin department day to day operationData entry of hardcopy material & verification of documents Provide basic IT support Generate timely purchase order and invoices when needed Carry out ad-hoc duties as assignedJob RequirementsMinimum O level or equivalent Proficient in MS office and excel Read more
Meticulous and careful with details Able to multi task Able to start work immediately or within short notice will be an advantagePlease remember to stateCurrent Salary Expected Salary Reasons for leaving (Past & Current employment) Notice periodStart DatePlease email to [Click Here to Email Your Resume] and state the position that you are applying for as the subject in the email. We regret that only shortlisted candidate will be notified.
Skills Human Resource Executive 5 days work week (Mon-Fri: 9am-6pm), East (Pasir Ris) S$2500 - S$3500 + Performance Bonus + Good Benefits Job ResponsibilitiesProcess monthly payroll timely and accurately Provide HR administration support to HR team Assist in Recruitment and Staff Managementincluding jobs posting, on/off boarding interviews, work pass application and orientation Maintaining Employees database and updating of Leave records Review of HR policies and procedures regularly Training and Read more
Development Administer and process claims (Government paid leaves and NS claims) Ensure compliance to statutory requirements Organise and plan for company events Maintain staff relations and welfare by working closely with Management to improve on work relationships and increase work productivity and retention Any other adhoc duties assignedJob RequirementsCandidates must possess at least a O level & above At least 2 year(s) of working experience in Human Resource field Proficient in MS office and excel Candidate to be a multi tasker who is able to work independently and result driven Meticulous and good time management Able to start work immediately or within short notice will be an advantagePlease remember to stateCurrent Salary Expected Salary Reasons for leaving (Past & Current employment) Notice periodStart DateWe regret that only shortlisted candidate will be notified.
Skills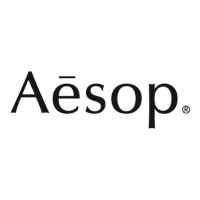 Aesop is a stimulating work environment in which we are challenged to do our best. Our company is creative and progressive; we employ people who share our passionate interest in quality, innovation, and multi-disciplinary thinking. We look for those who bring experience and a diversity of interests.Purpose of the RoleAesop's approach to visual merchandising is unlike industry archetype. It encompasses all Five "Traditional" senses which is expressed throughout Read more
every Aesop environment. We respect and contribute to local communities whilst speaking in the same design language, globally. All Aesop Visual Merchandiser requires a precise hand and detailed eye, navigating each space, within their portfolio, to speak appropriately in tone and culture. This role is responsible for the upkeeping and presentation of all stores, external activation and wholesale accounts within South East Asia. Its aim is to communicate campaign concepts internally, provide merchandising planograms, merchandising solutions that ease retail flow and create poetic displays that define the company's position outside of the industry. This position will be based in Singapore. The successful candidate will possess a high standard of attention to detail and be responsible for:Visual MerchandisingCoordinating the procurement, creation, installation and delivery of props for visual merchandising of all relevant stores and countersPresentation of all signature stores, counters and touch points across Aesop Southeast AsiaProviding rational Visual Merchandising solutions for all signature stores, counters and touch points based on a clear understanding of campaign conceptActively implement and participate in the development of Visual Merchandising solutions to support the Aesop retail environmentImplementing displays at Aesop signature stores, counters and touch points across Aesop Southeast AsiaWorking collaboratively amongst Marketing and Retail managers to ensure the presentation of all signature stores, counters and touch points are aligned with company standards and guidelinesRegular interfacing/accountability with Regional VM ManagerCoordinating and supervising any application on all surfaces represented by AesopEfficiently undertaking monthly Visual Merchandising related administration procedures such as Budgeting, Prop-sourcing and ReportingCoordinating and manage safe storage and reconciliation of VM props for future application aligned with company's sustainable approachProviding visual merchandising support for wholesale partners (e.g. stockist) and media/customer eventsCustomer ServiceConsulting, serving and prescribing Aesop products to new and existing Aesop clients where required Who We Are Looking ForBachelor's Degree in Visual Merchandising, Architecture, Fine Arts, Interior Design or equivalent 3-4 years of experience in visual merchandising, theatre design or creative industryAble to work autonomouslyGood understanding of three-dimensional spaceEffective communication and influencing skillsStrong organizational skillsDemonstrated experience delivering outcomes for client and making sound decisionsAn understanding of the Aesop ethosThis is a rare opportunity to join an inspirational, progressive and proactive company that is not afraid to be different. Aesop adheres to the highest level of professional values. We place great importance on employee retention and development.How to ApplyPlease send your application with your portfolio. Only applicants who have addressed the above selection criteria will be considered for this vacancy.
Skills
As the Public Relations Manager at Evolve MMA:You will lead the entire public relations initiative for Asia's #1 martial arts organization and Asia's most decorated professional fight team. You will work with and learn PR strategies directly from a multi-millionaire entrepreneur and Harvard MBA.Responsibilities:Coordinate all public relations initiatives Manage media inquiries and interview requests Provide support pre, during and post- interviews Establish and maintain relationships with media partners Read more
Media train members of the Evolve Fight Team Create content for interviews and press releases Analyse and establish opportunities for partnerships, sponsorships and advertising on an on-going base Grow industry and brand awareness through means of social media platforms, various creative and networking channels Keep updated with industry trendsRequirements:Strong passion and extensive knowledge of the mixed martial arts sport and industry Proven track record of executing successful public relations campaigns Strong relationships with industry media outlets Must be a confident communicator and comfortable with networking Have a thorough understanding of media needs and media relationships Self-starter and able to work under pressure Good editorial skills Solid exposure and experience with social media such as; blogs, Facebook, Instagram, Twitter etc.Benefits:Medical Insurance provided Complimentary training at all Evolve MMA locations (spouses included) Annual leave of 18 days per year Annual retreat at an exotic destination (all paid expenses from luxury accommodations, transportations, food and beverages, tourist attractions etc.) arranged by the Company Check out this link for more information: https://www.youtube.com/watch?v=VSm8g74AbC4 Tickets to ONE Championship Singapore for you and your significant other
Skills
As a Membership Executive at Evolve MMA:Positively impact people's lives and commitment to self-improvementAchieve profitable sales growth objectives for an Evolve academyEnjoy the highest uncapped commission structure in the industry, in addition to a basic salary Join a dedicated and passionate family Career development to management level positions through high levels of performanceSales Incentives and BonusesHigh basic salary and an aggressive commission structure, earning up to $12,000 per Read more
month Monthly bonus of $1,000 upon breaking sales records Earn $500 per month upon hitting minimum average presentation target Regular $1,000 bonus sales competitionsRoleUtilise strong selling skills and understand customer needs Identify potential customers and set strategies to align customers with our recommendations Confidently communicate membership services and programs to prospects Collaborate with your team and other colleagues to enhance the member experience Receive sales training and career developmentRequirementsPersonal interest in health and fitness and/or martial arts is a plus Excellent communication, interpersonal, and negotiation skills Coachable Integrity Highly motivated and target driven Comfortable with working retail hours and weekends (including PH)PerksComplimentary training at all Evolve MMA locations (spouses and children included) Paid vacation of 18 days per year Medical Insurance Annual retreat at an exotic destination (all paid expenses from luxury accommodations, transportation, food and beverages, tourist attractions etc.) arranged by the companyCheck out this link for more information: https://www.youtube.com/watch?v=VSm8g74AbC4 Tickets to One Championship Singapore for you and your significant other
Skills
As a Membership Executive at Evolve MMA:Positively impact people's lives and commitment to self-improvementAchieve profitable sales growth objectives for an Evolve academyEnjoy the highest uncapped commission structure in the industry, in addition to a basic salary Join a dedicated and passionate family Career development to management level positions through high levels of performanceSales Incentives and BonusesHigh basic salary and an aggressive commission structure, earning up to $12,000 per Read more
month Monthly bonus of $1,000 upon breaking sales records Earn $500 per month upon hitting minimum average presentation target Regular $1,000 bonus sales competitionsRoleUtilise strong selling skills and understand customer needs Identify potential customers and set strategies to align customers with our recommendations Confidently communicate membership services and programs to prospects Collaborate with your team and other colleagues to enhance the member experience Receive sales training and career developmentRequirementsPersonal interest in health and fitness and/or martial arts is a plus Excellent communication, interpersonal, and negotiation skills Coachable Integrity Highly motivated and target driven Comfortable with working retail hours and weekends (including PH)PerksComplimentary training at all Evolve MMA locations (spouses and children included) Paid vacation of 18 days per year Medical Insurance Annual retreat at an exotic destination (all paid expenses from luxury accommodations, transportation, food and beverages, tourist attractions etc.) arranged by the companyCheck out this link for more information: https://www.youtube.com/watch?v=VSm8g74AbC4 Tickets to One Championship Singapore for you and your significant other
Skills