Sign in or register for a JobTech account.
Sports & Entertainment
jobs
Roles & ResponsibilitiesProcess outlets' orders, sales order, product requisition, staff product claim and staff purchaseConsolidate of Weekly Finished Products Stock Take CountAssist in checking of main warehouse stock levelConsolidate outlets' cabin and retail stock order and prepare purchase orderPrepare Logistics and Production formsData Entry – stock adjustments, goods receive, new item, updated retail prices and other inventory entries in the systemLiaise with outlets on delivery, goods return issue Read more
and any other logistics related concernsArrange local deliveries, import and export shipments and prepare shipping documentsPrepare Monthly Overtime Record of Production staffUpdate Monthly Reports, HSA files, Lab test resultsFile Logistics and Production documentsCreate Delivery Order and InvoicesStock Take - stock count & consolidationAssist in logistics / production operation when neededOther duties as assignedRequirementsDoes not mind data entry / administrative dutiesMeticulousPrior experience an advantageSalary Commensurate with Experience.Working Location : Pasir Panjang5 day work week, 9am to 6pm
Skills

Roles & Responsibilities COMPANY DESCRIPTIONFrom one beauty centre in Singapore, Ikeda Group has expanded into education, skincare and franchising vertical market. Our management philosophy is to practice the concept for "respect for human beings" in the conduct of business and to create a work environment in which each employee can pursue his or her growth to become our business partners. The group comprises of thefour major brands:IKEDA SPA Read more
-Singapore''s First Japanese SpaRenowned as one of the best spas in Singapore, Ikeda Spa is a quaint retreat that feels just like a Japanese hot spring resort. We specialise in the onsen bath, Japanese massage and facial treatments, and have won more than thirty acclaimed spa awards since opening. https://www.ikedaspa.comKENSHU ACADEMY -International Accredited Japanese Beauty SchoolKenshu is Singapore''s first Japanese beauty education institutions. We train beauty professionals, who have not only skills but also Japanese customs, basic courtesy and graceful movements, to epitomise Japan''s Omotenashi - "Japanese spirit of hospitality", which is admired throughout the world.IRÉN -Powered by Science, for Happy SkinIrén was built on a simple philosophy to keep skin happy with clean products, which are free of allergens and irritants. We create fun-to-use and science-proven skincare products that offer real results for the modern women who are not aware of the harmful ingredients found in their skincare. https://irenskin.comFACE SHOWER BAR -"Dry Bar" of Express FacialFace Shower Bar make it easy for busy women like you to keep a healthy skin care routine. Our facials are fast and highly effective and above all, wallet-friendly so that you can get them on a regular basis. We provide the best machines (hydra-dermabrasion, electric muscle stimulation, high-frequency, etc.), products and estheticians - you stop in for a 30-min facial treatment every week or two. http://face.shower.barWHY JOIN US?Our mission is to develop our People into our Partners. We believe that we are only as strong as our team, and has always given priority to the individual rather than to the organisation. The entrepreneurial spirit is the driving force behind Ikeda, and we always encourage our Ikedians to love their jobs as it is their own.We can feed you with ourFlexi-Work Arrangements,Study Scholarship,Training Subsidies and never-endingFUN AT WORK!Still not convinced? Want to be a boss? We got your back! Speak to us to find out how ourFranchise Opportunity can make your entrepreneur dream come true. RESPONSIBILITIESVerifying suppliers' invoices and issue payments in a timely mannerMonthly filing of invoices and bank statementsAssist accountant in documents preparation and bank reconciliationsEnsure that all expenses are marked in the correct cost accountsSet quarterly/annual budget with director and monitor quarterly P&LCheck outlets' cash received to ensure there are no discrepanciesCheck letterbox for bank statements and invoices to be filed accordinglyMonthly submissions of GTO report to respective outlets' landlordPrepare monthly outlets key performance and budget reports for management reviewPrepare documents for annual sales auditApplication of grants and document preparations for claim submissionsPrepare and submit documents for business licenses renewal (i.e CaseTrust, Massage Establishment Licence)Handle company's insurance renewalSubmission of IR21 clearance and IR8ACreate new staff logins for appointment booking system or other softwareProcess staffs' payroll and commission payoutProcess petty cash claims and reimbursementsProcess staffs' product redemptionsInventory tracking for products and supplies to ensure stocks are sufficient and replenished in all outletsHandle negotiation, sourcing for suppliers and vendors evaluationPurchase stocks and supplies for office and outletsMaintain warehouse stocks movementPacking and transfer of stocks to respective outlets when requiredMaintenance and upkeep of office premises and equipmentRequirementsDiploma in Business Management/Administration or equivalentAt least 2 years of experience in Office AdministrationAble to work independently and communicate with all levelsProactive and detail oriented, preferably be able to work within pressure to meet tight timelinesOTHER INFORMATIONFully funded external training course provided upon confirmation5 days work weekOpportunity for career advancement into the supply chain management
Skills
Roles & ResponsibilitiesUndertake project management duties to track and co-ordinate the progress of ongoing digital projectsLead benchmarking and gap analysis studies and present findings to relevant stakeholders and functionsAssess and evaluate potential digital solutions to enhance Sports Hub customer experienceLiaise with project stakeholders and ensure regular and consistent flow of communicationKeep abreast of technology and industry developments and contribute to ongoing enhancementsProvide high quality professional day to day Read more
execution in all areas of responsibilities and in respect to special/assigned projectsICT Platform Administration (Sharepoint, O365, OBS, POS, DRUPAL and upcoming systems eg CRM/ERP..)IT Services follow-up (users, vendors, invoices, issues)IT and Digital Benchmarking (Market Survey, R&D)Technical/Web support and assistance for GS Digital Team Requirements1 - 3 years relevent working experienceDiploma or Degree in Computer Science, IT, Computer Engineering or equivalentProject Management CertificationExperience in Web/Mobile DevelopmentGood analytical & communication skills, able to articulate technology solutions to partners/usersInnovative mindsets and able to challenge assumptions
Skills Roles & ResponsibilitiesLove skincare, have passion for beauty but do not have hands on certification?No experience or professional training but find fulfilment in helping people with complicated skin problems?Self motivated and keen to learn new skillsets for career change?Fancy working in a clean & tranquil environment?We are looking for Trainee Beauticians who enjoy providing friendly and professional service with a heart to help educate and share skincare knowledge Read more
to our clients with troubled skin. On the job training will be provided.Entry level applicants without experience welcome!Exciting career advancement opportunities with comprehensive training for fast track progression towards senior positionsYour contribution to the team includes:Perform facial treatment in accordance to standards set by the companyEnsure client satisfaction and comfort after each therapyAccess, educate and recommend clients' daily skin care regime with follow-up callsPrepare treatment rooms, maintain cleanliness and neatness of workstationsMaintain cleanliness of equipment's before and after proceduresProvide support for customer care and scheduling of appointmentsLog all client's product or services recommendations accuratelyBuilding good rapport and establishing good relationships with clients to ensure retention and referralsTo provide excellent service at all times and win testimonialsNot required to hard sell and no need to 'push' packages RequirementsEntry candidates are welcome to applyOnly Singapore Citizens and PR applicablePrior relevant experience will be advantageous, but not mandatoryBilingualism with a good command of English is a plusPositive attitude with high-level of initiativeExhibits right values towards customersA good team player with great client service skillSales oriented, service oriented and customer focusedWilling to work retail hours, weekends and public holidays
Skills Roles & ResponsibilitiesIf you have a passion for beauty, enjoy building relationships and making new connections, come join us and help us make a change within!We are looking for a future leader with entrepreneurial and growth mindset to be a part of the change and progress of our award-winning, highly reviewed facial spa.The Management Associate is an intensive three-year programme that set your exposure through experiential learning and Read more
rotation. During this period, you'll experience working closely with our business and support units whilst gaining experience and insights to both the business and industry.Job rotation includes customer service, spa operations & management, sales & marketing and other support functions. Over the three years, you can expect opportunities for growth and a progression to a Junior Manager/Asst. Manager level.An all-encompassing career with future access to a specialization in any track within the companyExperienced mentors for guidance and a comprehensive training programLimitless development and progression opportunitiesRequirementsEntry level greatly encouragedCandidate must possess at least a Diploma in Business Administration or equivalentPrior relevant experience will be advantageous, but not mandatoryPassionate about the Beauty & Spa industryHunger for growth and ambitiousResults driven attitude with strong leadership skills and ability to motivate the teamCustomer oriented with a positive attitude and initiativeOutstanding organization skills with basic computer knowledgeExcellent communication and interpersonal skillsBilingualism with a good command of EnglishPositive attitude with a high-level of initiative and strong problemAbility to multi-task and manage multiple projects at onceWilling to work retail hours, weekends and public holidays
Skills

Some of the things you will experience:Perform end to end campaign executionPrepare daily schedule of advertising commitmentsLiaising with different stakeholders on advertising campaignsWorking on internal backend system to update website contentBasic data analysis and report creationTo be successful in this role, you will need to have:Proficiency in MS excel, Powerpoint, Google Docs Positive working attitude, flexible, strong interpersonal communication skillsMust have attention to detail and be meticulousCreative and Read more
collaborativeFlexible and quick to react to changes
Skills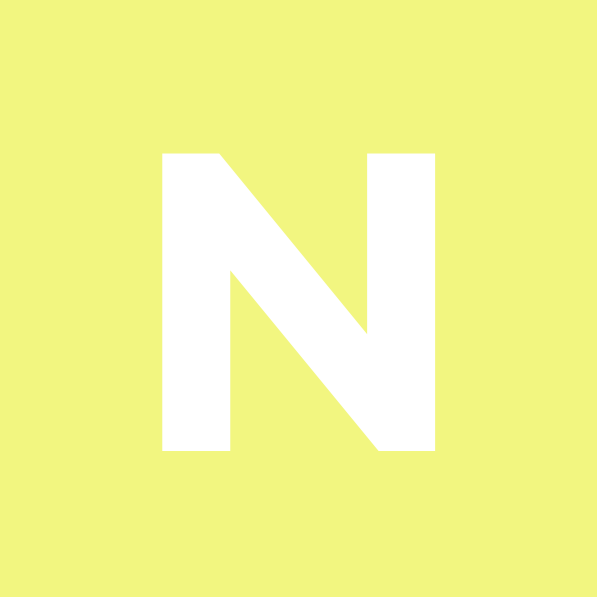 Roles & ResponsibilitiesProvide admin support, meeting minutes and services to the related department and managing directorProvide corporate affaris and event management supportResponsible in renewal of rental/maintainence contractAssist in stock takeCover receptionist when not aroundAny other adhoc duties assignedRequirementsCandidate must possess at least a diploma, advanced/higher/diplomaFresh graduate are welcomeRequired language: English and Chinese to liaise with Chinese counterpartPositive working attitude, meticulous and organized individual with initiativeGood verbal/written communication skills
Skills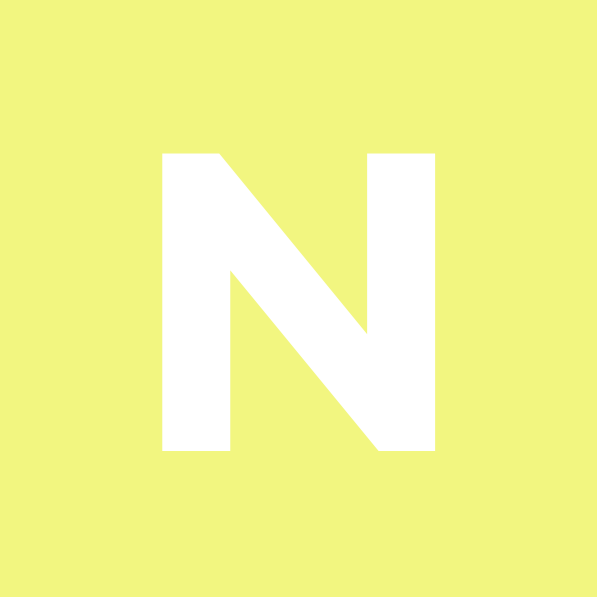 Roles & ResponsibilitiesAssist the Branch/ Operaiton Manager to ensure smooth daily operations of storeManage and lead a team of nail technician and customer service officerResponsible for achieving optimal salesProvide professional products and treatments to customersBuild and establish good rapport with customers Requirements3 years in nail beauty service industrywell-groomedpositive attitude, persuasive, ambitious, aggressive, sales- drivenexcellent interpersonal skills and service orientatedexcellent leadership skills to lead and motivate staffable to speak Read more
english and mandarin is an advantage to liaise with mandarin speaking associatesable to work in fast-paced environmentBenefits:Basic + Allowance + High Commission + High IncentiveContinuos training will be provided by professionalFree nail care servicesStaff discounts on products
Skills Currently hiring Beauty Advisors (Temporary 1-2 months)RESPONSIBILITIESPromote Beauty productsProvide professional analysis and recommend products to customers in accordance to customer's needs.Maintain general cleanliness and neatness of the counterEnsure adequate stocks are replenishedAdministrative duties as requiredREQUIREMENTSSales driven and Customer Service orientedWill to work retail hoursA level holders waiting for results are welcomed.Interested applicants please apply online or email resume to hr@a-drbrand.com, call 6417 9753 or WhatsApp 9119 6591.We thank Read more
all applicants for your interests. Please be advised that only shortlisted candidates will be notified.
Skills
Roles & ResponsibilitiesRESPONSIBILITIESPromote Beauty productsProvide professional analysis and recommend products to customers in accordance to customer's needs.Build and establish good customer relationshipMaintain general cleanliness and neatness of the counterEnsure adequate stocks are replenishedAdministrative duties as requiredRequirementsFlexible hours based on your availability during February / March 2019.Working locations: Orchard / JEMInterested applicants please apply online or call 6417 9753, WhatsApp 9119 6591.We thank all applicants for your interests. Please Read more
be advised that only shortlisted candidates will be notified.
Skills