Sign in or register for a JobTech account.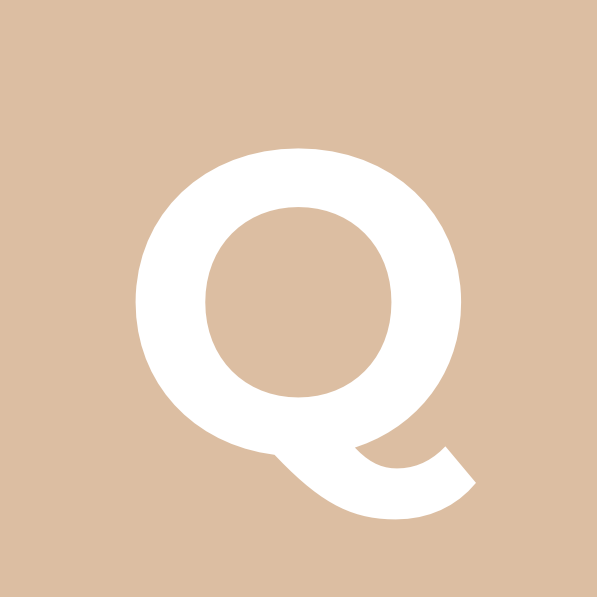 Roles & ResponsibilitiesIn-house legal counsel position in a company listed on the Singapore stock exchange with regional business.Assist in legal and compliance work for the listed company and its subsidiaries, both in Singapore and overseasAssisting with management and board meetings and preparation of papersDrafting/review of project and investment papersNegotiations for contracts/ investments; legal due diligenceHandling/drafting/reviewing reporting documents for listed companies including annual report, public announcements, regulatory filingsInterfacing and Read more
working with business and legal teams of company/ subsidiariesAssist with trademark and other IP cases, where necessaryHandling legal and other regulatory researchTraining and close supervision provided. Exposure to commercial and business initiatives/ projectsRequirementsBachelor of Law Degree from a Singapore or United Kingdom universityBetween 2 - 6 years PQE, with experience in corporate work, in particular for SGX-ST listed companies.Competences:-Singapore corporate, commercial and securities laws and listing rules-Drafting/ review of contracts including sale and purchase/ investment agreements, joint venture contracts, general contracts including licence agreements, banking documents and operational agreements-Good writing skills-Exposure to intellectual property work an advantage but not a pre-requisiteExposure to cross-border legal work an advantage but not a pre-requisite
Skills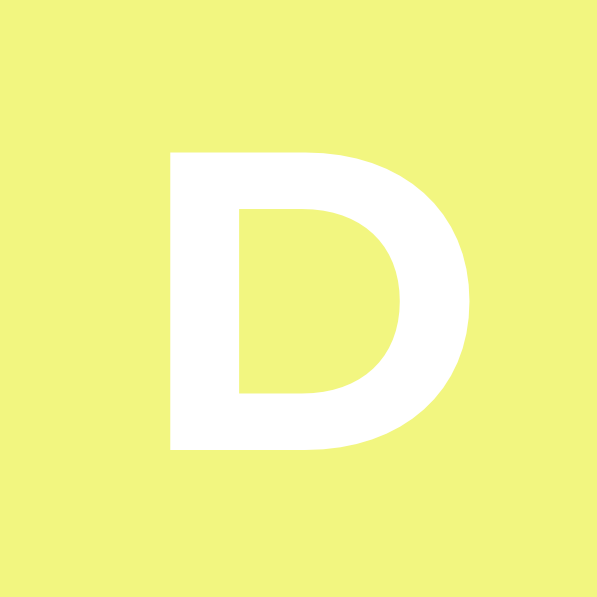 Roles & ResponsibilitiesA strong & positive attitude Sales Manager to meet the required sales targets / margins by keeping company competitive and innovative. He / She will be responsible for maximizing sales potential, crafting sales action plans and justifying those to plans to the Business Head and accountable for the unit results.- Report monthly to the Business Head on secured projects, pending sales and profitability performance- To support Read more
and partner the sales team to meet bid and product requirements- To achieve the agreed project / sales net profit- To contribute information for inclusion within tender submissions and attend tender meetings- To understand and deliver contracts within the agreed contract conditions- To assist and evaluate the costing at tendering stage (if required)RequirementsCustomer Responsibilties:- To improve and sustain Company's reputation with its exisiting client base- To recognise and develop business growth opportunities with both existing and new clientsBusiness Process Responsibilities:- To comply and participate in the company process that delivers cost, quality and advantage- To ensure management of the various processes invloved in running projects or sales compliance with all internal and external policies and procedures- To use these processes and procedures to drive continuous improvement across the business- To share and develop "Best Practice"- To consider and develop innovationPeople Responsibilities:- To assist in developing a team approach to procurement, delivery and after sales care- To provide leadership guidance (if required) to any staff in understanding their role in the respective position as well as developing ownership within team members- To provide and share industry knowledge/ insightsExperience/ Interpesonal Skills:- Ablility to resolve problems through informed consideration of broader operational issues & corporate awarenesss firmly in mind- Demonstrate comprehensive technical knowledge- Appropriate and professional techniques in managing potential conflicts (non-emotional) to protect company's position/ image- Ability to negotiate contract terms so as to maximise business return in the short or long term- Fulfil the role of company ambassador through professional and polite demeanor- Comprehend and communicate corporate objective well to internal or external stakeholdersQualification:- Minimum Diploma in Business Administration, Architectural or a related field/ industry- Successful previous experience as Sales Manager, consisitently meeting or exceeding targets- Demonstrate ability to communicate, present and influence effectively at all levels of the team- Strong business sense and industry expertise- Excellent people management skill- Result oriented and highly driven
Skills Part-timeGreeting and serving drinks for visitorsMeeting room managementHandling queries via phone, email and general correspondenceManaging office supplies such as stationery, pantry supplies and equipment and furnitureMaintaining office services as required (such as cleaners)Assisting with collection and distribution of mail, deliveries and parcelsTaking and ensuring messages are passed to the appropriate personPerforming ad-hoc administration duties and other tasks assignedJob Types: Full-time, Part-time
Skills

Roles & Responsibilities • Provide space planning, design conceptualization, materials and color scheme specification based on client needs • Generate leads and sales opportunities to meet the company's Business and growth plans and the sales targets and manage the communication with the clients, making sure all client requests/inquiries are attended to• Training provide by us• Site Coordination & manage project site when requiredRequirements • Sales driven, self-motivated, hardworking• Read more
Highly responsible to oversee projects independently • Preferably bilingual E & C• Excellent interpersonal and communication skills • Proficiency with AutoCAD, 3ds Max/Vray, Excel & Photoshop• Preferably with 1-2 year experience in the related industry • Commission cum incentive schemes varies on contract (discuss upon interview)How to apply• Email CV & portfolio with recent image, only shortlisted candidate will be replied• Singaporean & M'sian Only• Basic pay plus commission • Sales target Incentives• Work hour : 10am – 6pm, Mon – Fri (Alternate Sat when required)
Skills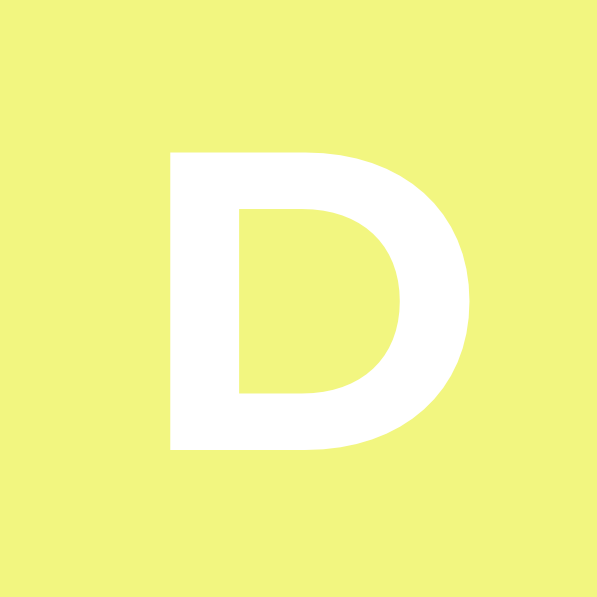 Roles & ResponsibilitiesThe Senior Engineer, Software (Senior Full stack developer) will be responsible for designing and implementing data-driven solutions for managing mission-critical assets in the maritime, oil and gas, power and renewables industry.Provide a range of data analytics solutions to help our customers improve their O&M practices with enhanced safety, reliability and efficiency. This individual will develop robust and effective data-driven solutions leveraging the state-of-the-art machine learning, signal Read more
processing, and other data analytics techniques as well as the modern big data and IoT techniques.Need to demonstrate good software engineering methods focusing on continuous integration, continuous delivery and continuous deployment.RequirementsMS Degree or PhD Degree in Computer Science is a plusMore than 5 years' experience with product- and solution-developmentUnderstanding about digital enabling technologies and technology-stacks for cloud/web-based solutionsKnowledge about one or more of the main stream cloud providers and their technology-stacks, for instance Azure or equivalent services: batch, azure services, functions, ACS/AKS, service fabric, load balancer, application gateway, storage, SQL, cosmosDB, redis, service bus and application insightsExperience with languages lice ECMAScript 6, Typescript, C#, Python, CSS/SASS and Frameworks like node.js, ASP.NET core, Angular, React, vue.jsObject oriented design principles and architectural patterns, e.g. multi-tenant SaaS patterns or distributed service-oriented system designAPI management, e.g. gateways, publishing tools, developer portals, API stores, reporting and analytics and monetization. For instance, knowledge about the internal and external API catalogues we have via dnvgl.com and veracity.comAgile development methodologiesUsage, contribution or creation of open source projectsContinuous delivery and/or continuous deployment models and migration towards a DevOpsSecure development, e.g. DNV GL IT Security Baseline and relevant DMS'esMicrosoft Visual Studio Team Services, i.e. code, work, build & release and testFamiliar with big data and IoT techniques.Familiar with machine learning and applied statistics, including time series analysis.Personal qualifications:Energetic and outgoing, committed to innovation. Creative and exploratoryTeam-player reaching out to relevant parts of our organizationAbility to build network within Digital Solutions and across business areasAbility to put the right amount of curiosity and efforts into emerging technologies and trends, quickly measure the "what's in it for us" factorContinuously seeking inspiration through external communities, meetups and conferencesPassionate about continuous improvement in development processesSociable, creating a good atmosphere and recognize that feedback is the fuel of high performing teams
Skills Roles & ResponsibilitiesEstablishment of the good relationship with Business and Technical teams.Strong skill to transform a business requirement into a technical IT solution.Strong negotiation skill to achieve the objectives among the teams.General Insurance knowledge to make IT solution to fit to the needs.Excellent team player with attention to details and fast in learning and configuration concepts.Broaden understanding of technical issues with respect to Insurance Product and IT Solutions.Good Read more
oral and written communication in English and JapaneseRequirementsTertiary qualification preferably in computer science related subjects.Minimum 1 year of General Insurance Knowledge.Must have undergone FS-PRO training for Product configuration techniques.Must have undergone FS-PRO training for 4GL scripting language.Preferably 1 year of configuration experience using FS-PROPreferably 6 month functional knowledge of FS-PM.
Skills Roles & ResponsibilitiesPart-Time; Working 3 days a weekProduce the accounting and bookkeeping for the family officeAble to prepare and handle full sets of account (including AP, AR, and GL) for all assets of the family officeManage the cash flow requirements of each asset and provide bank statement reconciliationsPrepare monthly and annual consolidated cash flow statements and balance sheetsHandle quarterly GST and tax compliance mattersCoordinate and liaise with external Read more
parties (e.g. Auditors etc.)Ability to perform accurate data entry into computerized accounting systemOther secretarial & administrative matters, and ad-hoc projects RequirementsCandidate must possess at least a Degree in Accounting, or Professional Certification such as ACCA or CPAMin 10 years of experiences, preferably in producing full set of accounts with attention to detail including bookkeeping for a number of assets of a family officeProficient in Microsoft OfficeAn independent worker and fast learner who is meticulous and able to work in a fast-paced environmentGood knowledge of IFRS, SFRS and general financial/accounting concepts
Skills PermanentDescriptionJob Responsibilities:- Accounts payable or receivable (Training provided)- Data entry into system, filing,- assist senior accounts executive on daily operation- other ad-hoc duties as assignedRequirement:- Minimum "N" level or NITEC- Eager to learn, independent & responsible- With accounting experience will be an advantage- Able to commence work immediately- 5.5 days work week- Singaporean onlyJob Types: Full-time, PermanentExperience:Accounting: 1 year (Preferred)Location:Singapore (Preferred)Language:English & Mandarin (Preferred)
Skills $2,500 - $2,700 a monthDuties & ResponsibilitiesSeek out new sales opportunities through cold calling, networking and social mediaSet up meetings with potential clientsNegotiate/ close dealsPrepare and deliver appropriate presentations on servicesUpsell the Company's servicesParticipate on behalf of the company in exhibitions or conferencesHandle complaints, identify and assess clients' needsPrepare and chase for quotations and contractsExpected Areas of CompetenceSales and/ or customer service experience in pest control or related Read more
fields preferredAt least 2 years of relevant experienceThorough understanding of marketing, sales and negotiating techniquesProficiency in EnglishGood knowledge of MS Office, especially PowerpointNeeds to be self motivated, interested to work and learn and be a team playerNeeds to have good attention to detailEducationMinimum DiplomaBenefitsBasic salary $2500 - $2700Monthly commissionHospitalization and surgical insurance$200/ year medical benefits after 3 months of serviceCareer progressionJob Type: Full-timeSalary: $2,500.00 to $2,700.00 /month
Skills
Roles & ResponsibilitiesSelling office automation products, print management and document solutions related to Major Accounts (MA) customersIdentify new leads, expand current clientele based and meeting sales targetsBuild strong customer relationshipsWork closely with relevant departments to ensure customers' satisfactionPre and post sales account managementRequirementsMinimum 2 year sales experience in Major AccountsThose with copier exposure is a plus pointAble to thrive in a fast paced environmentIndependent and love challengesHave good Read more
business acumen and good presentation skillsBasic + transport + commission + incentive + 5-day work week + plenty of training opportunities and development plans awaits the successful candidate.Interested candidates are invited to write-in via the 'Apply' button or Fax to +65 6748 8843
Skills