Sign in or register for a JobTech account.
The position is responsible establish rapport with existing and potential customers so as to maintain and grow the book of businesses, through regular visitation and assisting customers to find best possible solution of any issue.
The incumbent shall be responsible to prepare statistical data and provide analysis of the business performance to his/her superior and recommend strategy and action plan.
To deal and work with team members to ensure commitments made with customers are communicated expeditiously and accurately for efficient execution and quality delivery.
Degree in any fields
Min 3-5 years of relevant experience
Pleasant personality with good interpersonal skills
A team player, ability to work independently & customer service oriented
Candidate may be required to go on board feeder vessels
Skills We're looking for ONE full time barista for our upcoming new cafe.
6 Days work week, working hours 7am-4/5pm
Having barista working experience is required.
Having relevant barista course/certificate would be advantageous.
Would be in-charge of drinks and cakes orders, as well as cleanliness of work station.
Would need to take charge of stock ordering and stock taking.
*Note:
Estimated start date is in December as we're still in the middle of renovation and hiring.
Non-halal cafe
Training would be provided one week before the opening.
Skills We are looking for a Beauty Consultants to offer personalized services to our customers to help them choose the right skin care products.
-Professional training provided
-Share knowledge on our products and advise consumers on what suits them
-Demonstrating product usage
-Handling ad-hoc shop duties
-Attractive salary structure
-Fun & vibrant environment
To be successful in this role, you should be customer-service oriented and are familiar with our range of beauty products.
Ultimately, you will help achieve our sales quotas while promoting our beauty products to clients.
Interested candidates may contact Jaycine via Whatsapp/message @ 91704164
Skills
Hair Stylist Basic Salary (S$1500 – S$2000) *based on experience*
Responsibilities:
Keep work station clean and sanitize tools, such as scissors and combs
Able to cut, trim and shape hair or hairpiece, based on customer's instructions, hair types and facial features, using clippers, scissors, trimmers and razors
Analyse customer's hair and other physical features to determine and recommend beauty treatment and hair style
Schedule appointment for customer
Bleach, dye or tint hair, using applicator or brush
Requirements:
Have passion in hairstyling
Do duties as per designation and salon requirements
Able to work on weekend and retail hours
English and Mandarin preferred
For Msian Candidate must agree to sign 1 Year Bond with us .
Singaporean , PR or Malaysian
Other Information:
• Commission & Hands On Service
• Work location: Orchard
• Working hours: Mon-Fri: 11.30am- 8.30pm, Saturday: 1030am- 7pm, Sunday: 1030am - 6pm
Skills SPIRALTECH PTE LTD specializes in Mega-pixels/HD network cameras solution, 360 degree immersive video surveillance solution, complete Enterprise IP CCTV Video & Alarm management system, Network Video Recording (NVR) & Encoder/Decoder solution, 4G/wireless, Facial Recognition and storage solution. We offer a complete & comprehensive end to end IP CCTV video solution. SPIRALTECH works through channels partners like re-sellers, dealers and system integrators. We seek to find candidates who are Read more
self-motivated, adaptive, responsible and result-oriented. Sales Executive (Singapore) Responsibilities:Lead generations. Establish and maintain new & existing channel partners. Promote IP CCTV solution and services. Prepare and submit proposals/quotations. Able to give product presentations & demo. Able to influence specifications to consultants and end users.Requirements:Candidate must possess at least a Diploma or Advanced/Higher/Graduate Diploma in Engineering, Computer Science/Information Technology, Business Studies/Administration/Management or equivalent. Applicants must be a Singaporean citizen. Candidate with relevant experience in the distribution channel will be an advantage. Fresh graduates/Entry level applicants are encouraged to apply.For those who are interested in the above position, please send your resume together with a recent photograph to [Click Here to Email Your Resume] We regret that only shortlisted candidates will be notified.
Skills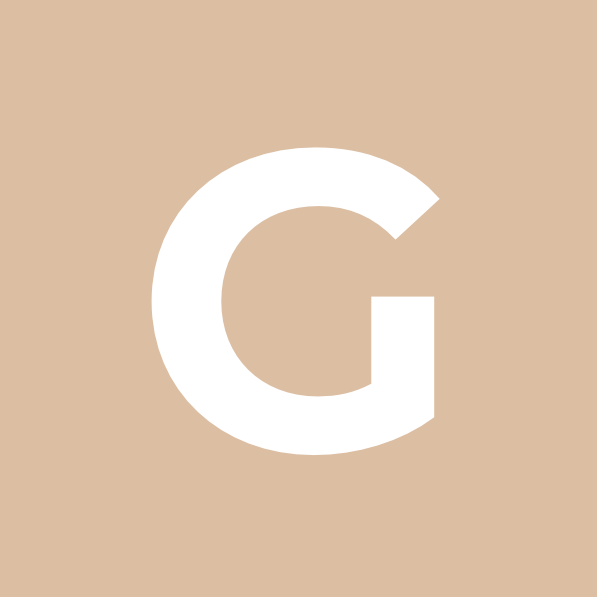 Roles & Responsibilities

Interested in joining a fast-moving start-up with life-changing purpose? Join us at GoPurpose. We are a social enterprise that focuses on scaling sustainable healthy lifestyles by making it easy to buy organic and natural lifestyle products.


The Business Development Manage is responsible for business development, managing large key accounts, marketing, sales of both broad based Read more
and niche logistics services including performing market research, prospecting, developing relationships with potential customers and meeting sales targets. He/She is also responsible for managing business resources, including manpower and internal assets.


Resourceful and analytical, he/she is required to manage resources and obtain buy-in from internal and external stakeholders. He/She is also expected to lead teams and make business decisions independently.


This position is base at our Singapore office, with some regional traveling required to meet with suppliers and distributors for B2B and B2C sales. He/She would report directly to our COO and CEO.



Responsibilities



Liaise with vendors, distributors and customers

Monitor customer accounts and receivables; follow up with customers regularly, and keep them updated on new products

Plan, strategize and collaborate across different departments to facilitate successful marketing and sales strategies, and B2B and B2C customers satisfaction

Be involved in the logistics framework and setup of warehouse and shipping solutions

Responsible to ensure meeting of sales targets for our FMCG products, at both online and offline sales

Supervise and train sales associates, both locally and overseas

Lookout for tradeshows and events that we can participate in, and coordinate on the event setup

Lookout and create opportunities for collaborations with businesses to better position or advertise our products

Other ad-hoc duties as assigned by the CEO


Requirements


Singapore citizens or Permanent Residents preferred

Minimum Diploma in Business or Marketing discipline

At least 4 years' experience in both B2C and B2B FMCG sales and logistics

Have experience working in startup companies

Excellent written and oral communication in both English and Chinese (to communicate with our suppliers and customers)

Good understanding in lifestyle and FMCG

Good knowledge in supply chain and logistics

Excellent interpersonal, communication & organizational skills

Has an energetic and positive personality, with a "can do" mentality

Self-motivated, diligent and possess an aptitude for building relationships with clients

Meticulous, able to multi-task and work in a fast-paced environment

Interested in improving society and helping humanity with social impact in a sustainable way
Skills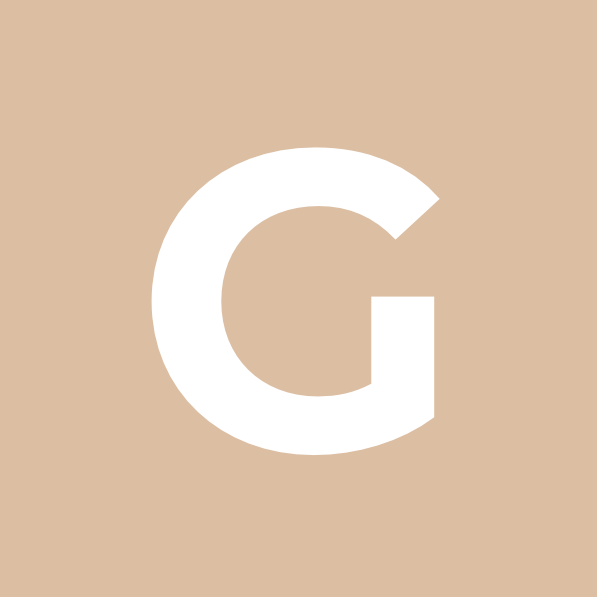 Roles & Responsibilities

Interested in joining a fast-moving start-up with life-changing purpose? Join us at GoPurpose. We are a social enterprise that focuses on scaling sustainable healthy lifestyles by making it easy to buy organic and natural lifestyle products.


This position is responsible for assisting the Senior Management Team in managing the Singapore office and collaborating with overseas Read more
office in managing the activities of the executive office.



Responsibilities



Assist in managing and scheduling Senior Management's meetings

Ensure proper filing and documentation management

Assist with China accounting functions (experienced and understanding with China banking transactions)

Sort out some administrative details in operations

Oversee all administrative work in relation to product logistics, import and export activities, communication with suppliers, and company events

May be called upon to assist with special projects and assume the responsibility for the development, administration, and promotion of specific projects, as required

Assist in daily executive functions and tasks as assigned by the Senior Management Team

Ensure the well-being of projects by conducting due diligence (checks and follow up), and ensure that projects' deadlines and targets are completed and met

Assist in product imports and exports matters; work with government agencies and authorities to get the appropriate import permits/licenses for our products

Assist Sales and Marketing Manager in marketing materials when required

Assist Senior Management Team in human resource duties

Perform other ad-hoc duties and tasks as assigned by the Senior Management Team


Requirements


Minimum 5 years of experience as an Executive Assistant, with management consulting firms and/or financial institutions

Minimum Polytechnic Diploma graduate, Degree graduate preferred

Strong command in English and Chinese, both spoken and written (due to correspondence with our overseas offices and contacts)

Good understanding of business and business processes, able to do high-level business presentation decks

Must have a global perspective or keen to learn about international businesses

Able to write and analyze business case studies

Must have good skill sets in Excel, understands financial modelling and knows how to build financial forecasting tables

Proficiency in Microsoft Office is a must, with basic knowledge of Adobe Photoshop

Experience in bookkeeping is necessary. Work experience as a personal assistant / secretary would be an advantage

Must have formal training in office procedures and use of office equipment

Ambitious, detailed, organized, meticulous, ethical, responsible, time-conscious, hardworking, efficient, loyal, good operations and problem-solving skills, and resourceful

Interested to use his/her abilities to give back to society

Passionate about improving society and helping humanity with social impact in a sustainable way

Enthusiastic in social and economic international affairs

Able to work autonomously and independently, as well as in a team. Excellent leadership and people skills

Able to multitask in a fast-paced start-up environment, and has an energetic and positive personality

Must have the ability to communicate accurately and clearly both orally and in writing; pleasant telephone manner; customer-service oriented with "can do" approach to work

Interested in improving society and helping humanity with social impact in a sustainable way
Skills $3,000 - $5,000 a monthThe Executive Assistant (EA) shall be part of the management support team. The role shall be a single contributor, however, will be required to bridge with various departments to facilitate the day-to-day work. With primary focus on the Managing Director's business needs, the EA is expected to have a high degree of urgency and sense of ownership.Job responsibilities: -Provide comprehensive executive support to the Read more
Managing Director, Senior Managers and support departments as neededManage and update the MD's calendar, schedules and regional meeting plansManage and process the MD's travel expenses which include verification, organizing and liaison with the finance/HR department for reimbursementManage and handle high level and efficient filing system (hard and electronic copies)Manage and handle confidential documents, records and other associated documentsUpdate Management and Board level's contact listPrepare and make presentation as necessaryArrange for meeting room and booking of facilities as may be requiredCoordinate and research flight and hotel accommodation and local transport for the management teamAny other assignment which may be assigned from the management teamJob requirementsCompleted formal education with additional training in private /PA certification would be a added advantageHighly organised, structure and abilities to prioritize tasksSense of urgency, ability to comprehend expectation and put into action plansResources, ability to provide alternate solution and good at problem solvingExcellent communication skills and good working relationship with various nationalitiesTeam player, willing to take on additional tasks when instructedPro-active and always maintain high level of energyCandidate with additional international language competency would definitely be an advantage with the jobExpected to work with colleagues from Japan, Korea, Thailand, China and other Asia countriesGood working knowledge with Microsoft OfficeJob Type: Full-timeSalary: $3,000.00 to $5,000.00 /monthExperience:executive support: 3 years (Required)Microsoft Office: 2 years (Required)Education:Professional Qualification or Polytechnic Diploma (Required)Location:Singapore 408566 (Preferred)Language:Japanese (Preferred)Chinese/Mandarin (Required)English (Required)
Skills The Accounts Receivable Support Executive have overall responsibility for ensuring the transactions behind the AR functions are entered within a timely period allowing management to make informed credit and cash flow decisions.Accounts Receivable SupportPrepare (post, email, upload) invoices to customersPrepare (post / email) customer statementsPrepare (email) pro forma invoices for Pre-Paid CustomersPrepare and send copy invoices on requestManual banking support (cheques to bank)Filing of customer remittance advicesAd-hoc support Read more
Major ChallengesManagement of large volumes of incoming payment from customers.To meet multiple deadlines under pressure whilst ensuring quality and accuracy of system inputs.Operate independently with high level organisational skills.The ability to escalate to management when issues are noticed.The ability to juggle a variety of tasks as well as working ad-hoc projects that arise from time to time. Skills and knowledge:SAP ERP knowledgeIntermediate Excel SkillsReconciliation skillsCo-operative player focused on team goalsStrong problem solving skills - proven experience in understanding and solving AR problemsAbility to work independently with little supervision with high self-motivation and energy levels Experience:Minimum 5 years' experience using SAP or similar ERPEnd-to-end accounts payable experienceReconciliation experienceProven ability to operate independently, under pressure to meet multiple deadlinesTrack record of attention to detail and accuracy Personal attributes:Positive and can-do attitude.Communication skills - ability to communicate to all organisation levels both verbal and written.Analytical, logical approach to problem solving.Must be able to operate independently and under pressure.High degree of accuracy and attention to detail.Professional attitude.Excellent follow-through is essential.Perform calculations.Quick learner.Dedicated & committed.Not afraid to ask questions. About Westcon-Comstor Westcon-Comstor (WestconGroup Inc.) is a global technology distributor with worldwide capabilities in Cloud, Global Deployment and Services, and category-leading Security, Unified Communications and Collaboration, Networking and Data Center technology Practices. Combining expert technical and market knowledge with a uniquely collaborative engagement model, the company is transforming technology distribution through its digital and physical products and services delivery. The company works with its partners to deliver results together through an investment in enablement programs and its associates' dedication to creating an exceptional partner experience. Westcon and Comstor are the company's go-to-market brands, offering customers a strong portfolio of market-leading and emerging vendors. With teams in 110 offices in 70-plus countries across six continents, Westcon-Comstor provides services to more than 170 countries.
Skills

Responsibilities:You will need to ideate, develop digital media strategies/campaigns, generate creative copies and visuals, and post content in line with church life, corporate messaging and various projects. You will be responsible for increasing audience engagement and analysing social media campaigns to determine efficacy You will be responsible for the managing of all digital media platforms, including the moderation and facilitation of live video streams You will oversee and Read more
train a volunteer team for social media coverageRequirements:Diploma/Degree (preferably in Marketing or Mass Communications) Minimum 2 years of experience in the field of marketing/corporate communications Strong creativity, marketing & design skills; a good eye for photography and videography Well-versed in design software (Adobe Photoshop, Indesign, Illustrator and/or Design Apps), basic video & sound editing skills is preferable Good command of English language and creative copywriting skills Strong project management and interpersonal skills
Skills