Sign in or register for a JobTech account.
Responsibilities:
Follow up on quotation and sales enquiries with phone call and email
Liaise with customers and suppliers
Maintain and update customer database
Maintain a proper and efficient filing system
Organize and prepare all the necessary invoices, shipping and bank documents for each outgoing shipment.
Co-ordinate with the forwarding agent for all incoming and outgoing shipments
Co-ordinate with overseas Sales Office on sales related matters
Generate Sales & Delivery Reliability Report
Ensure that work is performed in accordance to the ISO 9001 Quality Management System, procedures and guidelines.
Requirements:
Minimum GCE O level
At least 2 years of relevant working experience in sales admin / customer service
Proficient in MS Office especially MS Excel
Candidates with SAP experience and CRM are advantageous
Good customer service and communication skill
Skills
It is the responsibility of the Production Planner to:
Co-ordinate closely with various internal and external customers
Confirm sales order delivery date
Report delivery failure to sales dept
Prepare on-hand reports for operation meeting on weekly basis.
Issuing work orders - monitor status of work orders and co-ordinate with productions, if delivery dates are endangered,
Optimise machine and manpower utilisation - planning and scheduling for production and plating subcontractors, to set priorities as and when deemed necessary for specific products in order to meet delivery dates
Ensure raw materials are promptly issued to assembly and semi-finished is enough for secondary
Assist warehouse to issue raw material if required urgently by production
Ensure that the agreed safety stocks of finished goods are kept
Ensure the work-in-progress level meets our working capital targets
To give reports of outstanding work order
Ensure that work is performed in accordance to the:

ISO 9001 and ISO/TS 16949 Quality Management System,
EHS policy, procedures and guidelines
Minimum Requirements:
Diploma/Professional Certificate in Logistics/Supply Chain Management
2 - 3 years of relevant experience
Proficient in MS Office (especially MS Excel)
Knowledge of SAP system will be added advantage
Good communication skills.
Able to work independently and multi-task.
Interested candidates are invited to apply online with a comprehensive resume, via the APPLY NOW button below.
We regret that only shortlisted candidates will be notified. Thank you for applying.
Skills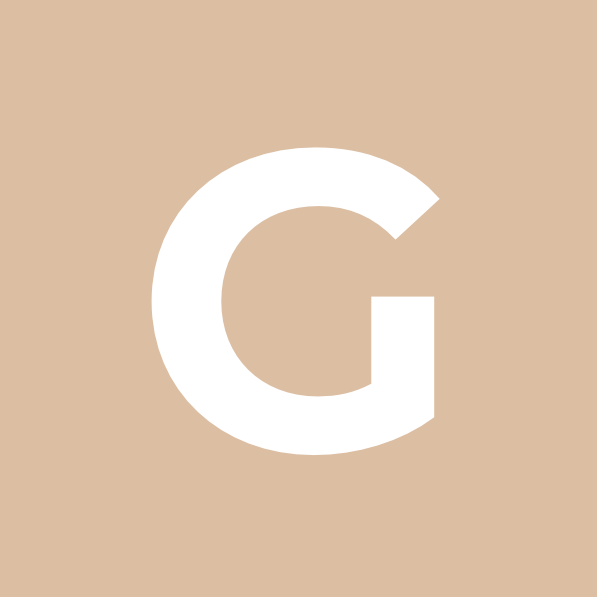 Roles & ResponsibilitiesAssisting Safety Manager on all HSE matters.Advising on HSE matters and ensuring compliance with statutory obligations.Ensure all works adhere to procedures.Attend all meetings in project.Liaise and coordinate with authorities, agencies and other consultants employed by CLIENT:Ensuring that instructions are effectively communicated.Review of main contractor's method statement, risk assessments and safe work procedures.Attending all training courses / seminars as required by CLIENT.Maintaining legislation up to date.Assist Safety Read more
Manager in conduct daily HSE inspections, prepare reports and follow up on closure.Carry out investigation of accidents and near misses.Record the minutes of all safety related meetings and other meetings.Implement and monitor all safety measures.Ensuring compliance with CLIENT procedures.Conducting daily tool box meetings and weekly mass tool box meetings.Enforce and promote safety rules and regulations at workplace.Coordinate and conduct safety briefing, induction and training.Ensure proper maintenance regime for equipment / machinery and documentation.RequirementsMust possess WSH Coordinator Certificate Construction works are preferable.Must have Managing Work at Height Certificate
Skills 1-2 years experience Microsoft Office Literacy Immediate Commencement Work under min. supervision Diploma / Degree Quantity SurveyingInterested candidate may email resume to :- [Click Here to Email Your Resume]
Skills Roles & ResponsibilitiesThe Finance Executive reports to the Finance Manager in carrying out the responsibilities of the accounting department. He/She covers duties such as work that is specific to accounts receivable, accounts payable, tax filing, data compilation, billing, payroll or other accounting tasks. He/She works specifically with accruals, fixed assets accounting or the monthly and yearly finalisation of accounts for audit purposes and shall oversee all tax related Read more
matters and be pro-active in advising management on potential local government schemes. He/She assists with the preparation of trial balance, basic financial statements and simple consolidated financial statements. He/She may be called on to participate in ad-hoc finance-related projects and systems testing when necessary.Requirements Assign account codes to all transactions in the accounting system. Calculate customer/supplier account balances and reconcile with totals. Compile the relevant business documentation used in banking processes. Enter accurate and timely data into the accounting system. Maintain accurate financial records and statements. Perform month-end closing activities. Process payroll transactions into the organisations accounting system. Record and process all business transactions within the organisations accounting system using principlesof double-entry accounting. Record transactions and events relating to inventory, accruals, prepayments, capital structure and finance costs. Record transactions and events relating to sales, purchases, receivables, payables and cash. Retrieve system reports from the accounting system for managements use. Use relevant IT systems and tools effectively for data analysis. Ensure cost control, financial risk management, cash flow management and working capital management Manage tax related matters and be pro-active in advising superior and management on potential local government schemes.Liaise with banks, external auditors, tax authorities and government authorities
Skills looking for part time valet drivers at marina bay sands.shift able to choose8 am - 6 pm8am-8pm3pm-1am10am-5pm6pm-1am 5pm-12amtransport free if shift ends after 12 amfree buffet meal providedsalary: up to $10/hronly 22 yrs and above w min 2 yrs driving exp.interested pls SMS or WhatsApp 90023265 with your name, driving exp, age, gumtree.
Skills Roles & ResponsibilitiesTo support the maintenance and operation of a chemical plant electrical systems and troubleshooting of electrical and control system.Take the lead on Electrical / PLC project; and provide technical assistance during bidding, design, permitting and construction.Apply industry knowledge, and consider budget to find the best design solution.Prepare detailed drawings / models using the application of theoretical and practical design knowledge.Be a leader for the commissioning phase, Read more
providing design direction and support to all team members.Communicate with clients, consultants, project personnel and inspecting authorities.To lead the Electrical Maintenance Department in establishing a sound maintenance program to ensure that all plant equipment is capable of reliably producing a quality product while meeting or exceeding availability, capacity and efficiency goals.Report to the Maintenance Manager. RequirementsDegree in Electrical Engineering or Industrial / Maintenance Engineering.At least 15 years of experience in electrical engineering in chemical, petrochemical, pharmaceutical, marine & offshore, and power plant operations.Proficient in MS Office Applications.Results oriented individual with robust technical abilities.Able to work independently and in a team to achieve departmental goal of lean production.Able to prioritize multiple projects and tasks.
Skills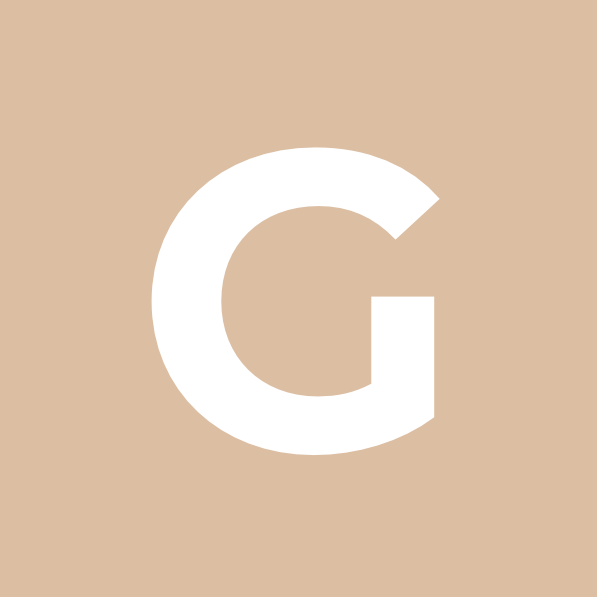 Roles & ResponsibilitiesPossess a valid registration with MOM as Workplace Safety and Health Officer (WSHO) Minimum 3 years of safety experience after post registration with MOM The candidate should have 3years of experience in LTA Tunnelling projects & TBM experience. Good communication skills both verbal and written Possess a valid registration with NEA as Environment ControlOfficer (ECO) Possess a certificate in Assess Confined space safe for Entry / Read more
Work Valid Class 3 Licence.RequirementsOversee and lead the Safety team & sub-contractors in the implementation of company's safety systems at sites Liaise closely with Site Operations Staff, Project Managers, Clients, and Consultants etc on all safety and health issues Assist the Project Manager in accident reporting and investigations as well as tool box meeting and all safety matters execution Attend WHS meetings, audits, inspections and close up issues pertaining to safety matters etc Coordinate and maintain records of site safety orientation, daily toolbox meetings Ensure safe work practices are adhered to by all parties in the daily site activities Conduct safety inspections to ensure compliance with prevailing MOM regulations Any other duties and responsibility as assigned
Skills Roles & ResponsibilitiesJOB PURPOSE:To manage the delivery of complex multidisciplinary projects within agreed time and budget constraints.To partner and work with end users to determine, procure and manage effective solutions to facilitate the delivery and smooth implementation of IT projects.To contribute to the shaping of the IT business strategy and enable its delivery through technology and innovation to support business needs and growth.RESPONSIBILITIES:To lead multidisciplinary projects within Information Read more
& Infrastructure domain.Estimating timelines, measuring risk and devising mitigation strategies for identified risks.Drawing up project plans that will support the delivery of the various IT projects being undertaken.Develop project plans, updating and tracking progress against the baseline and manage the timely delivery and smooth implementation of the projects.Undertaking project closure as per the IT project management approach, with proper documentation management.Managing expectations for the delivery of the project and escalating issues on deadlines as early as possible to business unit HOD and/or Management to enable timely and appropriate corrective actions to be taken.Fortnightly status reporting on the project(s) progress against timeline.Keeping abreast of new and emerging technologies, and other developments in the current area of work.ERP system within IT; understanding dependencies between different system and liaising with other ERP system users to facilitate resolution where conflicts occur.Facilitating the management of the portfolio of IT projects.This includes identifying dependencies between projects, particularly in respect of resources, and the reporting of programme level issues and risks.Regular communication and update on the projects progress and to manage change in an effective and timely manner.Where necessary, liaising with third party vendors/suppliers on any technical issues to ensure they are dealt with expeditiously without affecting the project timeline and budgetRequirementsBachelor Degree in Information Technology or Computer Science.Certified PMP, with at least 5 years experiences in organization wide IT and ERP system implementation.Good grasp of IT technologies, methodologies, architectures, and best practices.Strong leadership, project management, contract management, and vendor management skills
Skills Roles & ResponsibilitiesThe Central Kitchen Head of Central Kitchen Operations oversees and directs all operations of the production function. He/She supervises sous chefs and their staff to ensure production targets, portion sizing, product quality and specifications are reached within their area of supervision. He/She manages the production schedule and monitors the overall production output levels. He/She is responsible for formulating new food production standards and SOPs. He/She monitors Read more
quality assurance on an overall level through conducting spot checks. He/She also investigates production/quality issues in the kitchen and recommends solutions. He/She monitors and recommend ways to reduce waste production. He/She needs to operate in a set-up similar to a food production environment and may be required to work day/night shifts. He/She should be comfortable with exposure to physically demanding work conditions (i.e. long standing hours, hot or cold temperatures). He/She might be required to wear uniform and standard protection gears.Requirements~ Forecast resource requirements. ~ Formulate new food production standards and standard operating procedures. ~ Inspect work stations for cleanliness. ~ Integrate business continuity management into organisation's operations. ~ Investigate large variances in yield production. ~ Manage central production operations. ~ Manage compliance with food and beverage hygiene policies and procedures. ~ Manage high volume food production operations. ~ Manage loss/risk prevention. ~ Manage non-compliant quality cases. ~ Manage production line. ~ Manage production schedule. ~ Manage quality system and processes. ~ Manage site/outlet and equipment maintenance. ~ Monitor overall production output levels. ~ Provide suggestions for modifications to existing processes. ~ Recommend ways to reduce waste production. ~ Train cooks to operate automated cooking equipment. ~ Translate prototype creation guidelines to actual production. ~ Translate recipe formulation for mass production.
Skills