Sign in or register for a JobTech account.
InfoComm Technologies
jobs Executive Assistant (EA)This role provides executive-level support and will be responsible for handling business sensitive and confidential information on a daily basis including drafting, editing, formatting documents, and be accountable for the dissemination of this information to the appropriate parties. The ideal candidate will be able to demonstrate, under minimal supervision, the ability to perform clerical, administrative, and general office duties requiring advanced skills and significant experiences. Job Read more
Description Ensure the smooth operation of the office by planning and or managing key operational activities, including preparation for key meetings, agenda development, managing projects and providing timely advice or key updates on critical projects or issues Set the agenda and manage meetings and serve as the liaison for information sharing and communication purposes.Plan and coordinate meetings, prepare information, monitor status of action itemsCoordinate internal/external communications through incoming and outgoing calls and emailsConsolidate and report any official documents for approvalHandle various needs of senior management Sort out the documentation of business reportsMake complex travel arrangements on regular basisAny other ad-hoc dutiesJob Requirements Minimum 4-5 years' of Executive Assistant experiencesUniversity graduate with high proficiency in EnglishGood understanding of the business environment and collaborative attitudeBusiness and financial acumen to handle complex situations balancing multiple responsibilities and influencing key stakeholdersPrior experience managing complex calendars and coordinating travel arrangements internationallyGood cultural awareness to work with different regional stakeholdersProactive and meticulous
Skills Senior Developer (.NET/K2)Job Description: Develop new user-facing features using React.jsFamiliarity with RESTful APIs, CSS and HTMLThorough understanding of React.js and its core principlesAbility to understand business requirements and translate them into technical requirementsTranslate designs into high quality codeOptimizing components for maximum performance across a vast array of web-capable devices and browsers. Job Requirements: B.S Degree in Computer Science or equivalent5-8 years of relevant hands-on experiences in C#, .NET Read more
or Core .NET, K2 and SQL Server Should have good communication, attitude and analytical skill setShould be a good team player as well as an individual contributor
Skills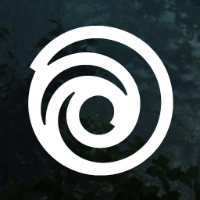 Company Profile Ubisoft Singapore opened its doors on July 2008 and is the 18th Ubisoft internal development studio. The studio comprises a core team of Ubisoft veterans as well as a fast growing development team - ranging from recent graduates to industry professionals. In the short span of seven years, the full-fledged development studio has already been involved in the production of some major titles such as Assassin's Read more
Creed Brotherhood, Assassin's Creed 2, Assassin's Creed 3, Assassin's Creed IV – Black Flag, Assassin's Creed Rogue, Assassin's Creed Unity, Assassin's Creed Syndicate, Ghost Recon Online, Ghost Recon Phantoms, Prince of Persia: the Forgotten Sands and created independently Teenage Mutant Ninja Turtles: Turtles in Time Re-Shelled on Xbox Live Arcade and Playstation Network.With the focus of creating and developing new high-profile AAA game titles, the expansion of the studio is expected to be rapid as it strives towards its goal of becoming 300-people strong in the years to come.Responsibilities • Conceptualize, design, script, direct, and build levels for video game products• Design and implement areas of the game including layout, character placement, and other gameplay related entities• Collaborate with Creative Director and Lead Designers to contribute innovative ideas towards all aspects of game design• Collaborate with other Level Designers to define and refine level designs to create an extremely fun, satisfying, and polished level design flow• Actively participate in and / or lead design specific discussions concerning design reviews and design issues• Create design documentation based on the direction from the Creative Director and Lead Designers• Collaborate with the engineering team to develop and enhance the development of tools and processes used in laying out environments• Work closely with the art department to conceive and design environments that are innovative and visually impressive.• Apply architecture concepts to levels (flow, threshold, volumes).• Share knowledge and mentor junior designers.• Motivate and inspire others to generate new ideas.• Keep up to date on current gaming trends and latest technology.• Any other ad-hoc duties, if necessaryRequirements • Minimum 7 years of experience, with exposure in 2 shipped AAA titles• Experience on new generation consoles• Ability to design creative and interesting game levels utilizing 3D tools (UnrealEd, Maya, Max, Hammer, Radiant or similar 3D editor)• Must possess a strong working knowledge of game design systems• Must possess a full understanding of the relationship between gameplay elements within the level and the overall game as well as all of the ways a player can respond to each gameplay element• Passion for games and game development• Deep knowledge of the adventure / shooter game genre and the game development process• Ability to effectively communicate within a large group project environment• Solid knowledge of the game production pipeline• Ability to apply critical thinking and analytical skills to resolve complex issues• Ability to meet deadlines designated for team projects• Previous experience using Lua (or equivalent scripting language) to create game mechanics• Ability to conceptualize exciting level designs that will be satisfying to the player• Ability to learn new tools quickly• Some artistic background, formal or otherwise, 2D or 3D, is a big plus• Strong verbal and written communication skills• Positive attitude, strong work ethic, and the ability to work in a highly collaborative team environment
Skills
Roles & Responsibilitieslevel 2 application support. Work closely with call centre/ business care / relationship managers / product managers on application related enquiries & issue.End to end issue handling including initial analysis, investigation, testing, deployment, and post cutover verification.Work with infra support including Middle Ware, DBA and SAs on system maintenance & infra related issues troubleshootingApplication system health check & monitoring improvement to prevent system issues impact by Read more
early problem detectionRecovery & restoration of application service in the event of partial system incapacity or outagesOther application BAU related tasks & user requests, e.g. DR exercise, audit queries,documentations update, data extraction, system parameter update, etcSupport system maintenance or deployment during weekends or non-business hours as per support roster requirementWork in 3 shifts (e.g. 7am – 4pm, 9am – 6pm, 2pm – 11pm) as per team support roster requirement RequirementsHas a diploma or degree in Computer Science or Computer Engineering or equivalent courseAt least 2 years' working experience in application support related rolesProficient in MySQL or MariaDB orOracle DB or DB2 SQL query languageAt least 2 years working experience in Unix env with hands on for shell scriptingAt least 1 year working experience in one of these application servers (Websphere application server or Weblogic application server or Jboss application server)At least 1 year working experience in one of these web servers (IHS or Apache or iPlanet web server)Is responsible, team player, meticulous, processed oriented, with good analytical & communication skills.Added advantage to have experience in Java application or web UI/UX development
Skills
Roles & ResponsibilitiesBank's IT department enables and empowers the bank with an efficient, nimble and resilient infrastructure through a strategic focus on productivity, quality & control, technology, people capability, and innovation. In IT department, we manage the majority of the Bank's operational processes and inspire to delight our business partners through our multiple banking delivery channels.As part of the Bank's digital transformation strategy, we're looking for a senior Read more
trader voice technologist to partner with our Treasury & Markets (T&M) technology and business stakeholders in driving our digital business model – namely, to:•Envision and innovate in creating the next generation of financial, real-time market data distributionsystem•Architect, engineer and define standards for the next generation of pre-trade, real-time market data information bus.•Define and articulate possible technical solutions to business stakeholders, while considering all functional as well as non-functional requirements (e.g. cost, performance, availability, consistency, scalability, security).•Partnering with our vendors and our internal software development teams, solution. deploy and manage the migration of applications from our legacy data busDrive migration of Bank's market data messaging infrastructure and market data connectivity to the cloud;Key AccountabilitiesDefine and articulate the roadmap for Bank's real-time market data distribution plantOperate our vendor selection process, vendor scoring and other vendor management processes to define the future market data distribution plantPartnering with vendors, cloud infrastructure provider and internal software development teams to create a proof-of-concept systemDeliver an engineered system to our operations team; train and bring the system to productionRequirementsDegree in Computing / Computer Science / Engineering from a reputed UniversityMinimum 15 years' experience in IT infrastructure technology management andMinimum 10 years' experience engineering and operating market data distribution systemsAbility to lead global market data technology projects involving both engineering and operations deliverablesFamiliarity with cloud-services and demonstratable ability to migrate services to the cloudFamiliarity with market data broker-bus products distribution techniques, including multicast distribution, point-to-point distribution techniques, hardware routers, Apache KafkaMinimum 5 years system administration knowledge of LINUX or other variantsMinimum 5 years system experience in working with networking technologies.
Skills
$2,000 - $2,400 a monthAttend to the customer's problem and service requirements, understand and record them in detail.To provide assistance over phone or first level remote support, otherwise, transfer/ convey the customer's problems and requirements to Support Team precisely and clearly, so that such issue can be handled smoothly.Monitor and follow up the pending problem issue, alert Support Team when necessary to ensure that the issue is resolved Read more
effectively within a reasonable time and customer satisfaction can be maximized.Arrange for hardware order and delivery for support services.Ensure that services rendered are accurately invoiced by ensuring Delivery Order, Support Service Forms or other relevant documents are raised and channeled to Finance Team for invoicing.Record customers' complaint or dissatisfaction with our products and services in document and channel that to the Support and Development Team's improvement and resolution.Work with the Support Team on an ongoing basis to ensure customer satisfactionFor potential customer, deal with their enquiries promptly, efficiently and courteously. Obtain, understand and record their enquiries, requirements and business operation for record and Sales person to follow up with understandings for quotation.Maintain accurate prospects and clients record for sales opportunities.Compile & prepare Monthly service Summery & other relevant reports.Report to the Sales Manger and contribute into the production of the sales progress towards quota.Maintain close working relationship with colleagues to ensure & enhance team spirit & synergy.RequirementsMinimum O levelStrong communication skills both written and verbalMinimum 1 year working experienceSingaporean are preferredJob Type: Full-timeSalary: $2,000.00 to $2,400.00 /monthExperience:customer service: 1 year (Preferred)
Skills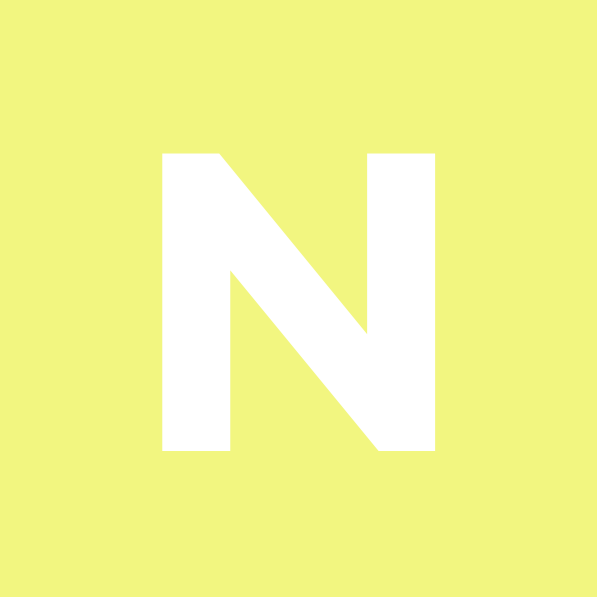 As a Virtual Desktop Infrastructure (VDI) SME you will:Participate in management over assigned service, and its operational setup, following guidelines from Service ManagerEnsure that all service documents are maintained, updated, reviewed regularly, as a joint effort, (orchestrated by Service Manager)Ensure that supplier follows the documented procedures, escalate non-adherence, and work with supplier on improving the serviceManage the technical support for incident - especially for major or severity 1 Read more
incidentsCollaborate with business representatives to understand business perspective in context of assigned serviceParticipate in regular service and capacity review with IS supplierManage service quality to make sure comply with defined contract requirement in SLA/KPICreates and/or approves technical specifications for changes based on functional as well as non-functional requirements and specificationsMonitor continuous technology improvement, assist projects aimed at their delivery3+ years of experience on administration and troubleshooting of VMWare or Huawei VDI - FusionCloud desktop solution and Citrix.3+ years' experience with Application Virtualization with VMWare or Huawei VDI - FusionCloud desktop solution and Citrix.Good to have Experience in NetScaler configuration, troubleshooting and with NetScaler management consoleStrong background in application virtualization, server virtualization, application networking and network Storage, VMWareExperience in infrastructure Virtualization platforms such as VMware, MS Hyper-V, Citrix or Nutanix.Proven capabilities to manage external vendorsAdditional advantages:Certification inITIL FoundationCitrix CCP-V, CCP-N and/or CCE-VVMware VCP6MCSE
Skills Responsibilities:Design, configuration and management of IT Infrastructure with emphasis on AWS. Analyze current environment to better optimize resources. Daily monitoring of critical systems. Prepare System Design and Operation documents. Willing to take part of 24/7 On-call rotation. Required Skills/Qualifications:Degree in Computer Science or equivalent. Min. 2 years of System Administration experience (AWS, Linux). Linux OS Administration (Redhat, Ubuntu). Knowledge in virtualisation, cloud and container technology (VMware vSphere, AWS, Read more
Docker, KVM). Capable of writing technical documentation. Network experience with switches, routers, firewalls, VPNs, and load balancing systems. Knowledge of software configuration management tools eg: Puppet, Chef.
Skills Position Summary The Data Scientist analyses data through application of scientific methods and data-discovery tools. He integrates and prepares large and varied datasets, and models complex business problems. He/She discovers business insights and identifies opportunities through the use of statistical, algorithmic, mining and visualisation techniques. He assists with architecting specialised database and computing environments, developing methodologies, performing analysis, summarising results and developing conclusions . He possesses a combination Read more
of analytic, machine learning, data mining and statistical skills as well as experience with algorithms and coding. He has a deep passion for analysing and resolving complex business problems. He displays an intellectual curiosity about the business needs as well as the capability to engage with stakeholders to understand business issues. Responsibilities:Work with customers to identify opportunities where Artificial Intelligence (AI), Machine Learning (ML), and Advanced Analytics (AA) can be applied to data to solve the customer painpoints. Individually or collaborate with other team members to develop AI/ML/AA prototypes/Proof-of-Concept/Proof-of-Value to derive actionable insights from data. Collaborate with the customers and internal stakeholders to architect the overall supporting storage and compute infrastructure to support the deployment of the AI/ML/AA models, applications, and visualisation of the results.Implement the AI/ML/AA projects and to ensure that the projects' AI/ML/AA objectives are met. Business Priority KPIs are defined by Direct Manager.This includes KPIs like Utilisation/Billable %,
Skills The Manager, IT Transformation is responsible to drive key group-wide transformation initiatives such as digital transformation to ensure high-value realization of IT services to the business, enable high-performance delivery of IT services and creating a positive and vibrant environment where our people can flourish and strive. As a Manager, we will ask you to become a key contributor to the growth and development of our team. In this Read more
regard you will be expected to:Consult on and manage the day-to-day direction of initiatives which includes structuring and leading teams, ensuring initiatives are continually on track, delivering superior end products to the desired outcome, and adhering to budgets and schedules Demonstrate subject matter expertise in strategy and/ or digital transformation within and outside of IT Engage relevant key stakeholders including C-level executives to ensure smooth delivery of the initiatives Function as the "driver" in the areas of communication and change management Periodically report process to the senior leadership teamWork with Group CIO to develop IT Strategy and its enabling initiatives to achieve our IT vision and mission Drive and support key group-wide IT transformation initiativesProvide strong leadership and engagement to deliver the desired outcome Plan and execute the necessary communication and change management to ensure the success of the initiatives These initiatives may include process improvement, framework setup and governance, cost optimization, capability development programs and culture changeChampion the Voice of customer/ Customer centricityDevelop customer centricity processes and best practices Develop customer empathy via design thinking methodologies and researchPlan, organize and facilitate planning and management workshops to achieve the desired objectivesDrive the annual operating planning processes, budgets planning for Group IT Work closely with GCIO and SLT (Senior Leadership Team) to build a One.IT culture that is positive and vibrant, where people can flourish and thrive.These initiatives include improving Group IT performance, enhancing service excellence and effecting culture change. Requirements:Tertiary qualification in IT or equivalent experience IT project management, change management and governance processes Managed senior stakeholder relationships within similar organisations Lead teams in the region without direct line management control Advanced Microsoft Office experience with Excel, PowerPoint, Word, Visio and Project Good communications and presentation skills Problem solver Good negotiator and influencer Agile, adaptable, resilience and resourcefulGood to have:IT Project Management, Change Management, Business Program Management and/or Product Development experience Telecommunications industry experience Experience managing senior stakeholder relationships Solution architecture and IT operational experiences Ability to facilitate idea generation Ability to run and host internal events Knowledge of IT practices, standards and frameworks such as ITIL, CMMI, COBIT, TOGAF, and IT balanced scorecard. Six Sigma certified.
Skills