Jobs
(InfoComm Technologies)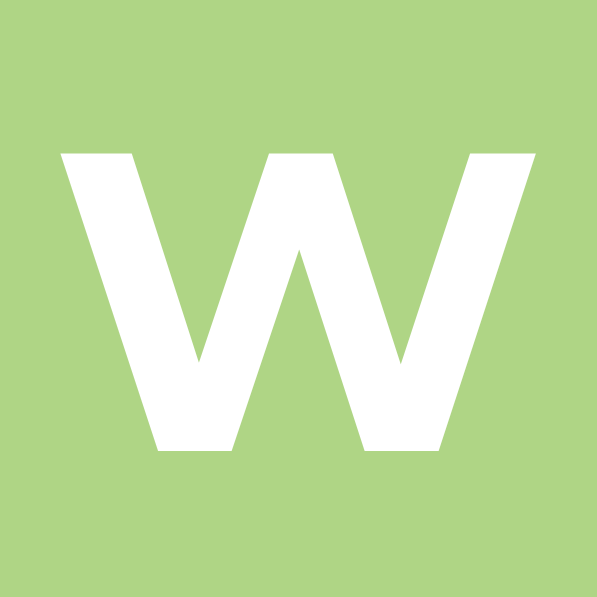 Join our team and experience Workday! It's fun to work in a company where people truly believe in what they're doing. At Workday, we're committed to bringing passion and customer focus to the business of enterprise applications. We work hard, and we're serious about what we do. But we like to have a good time, too. In fact, we run our company with that principle in mind every Read more
day: One of our core values is fun. Job Description As an Interview Coordinator you will be helping to build the future of Workday by supporting the recruitment of Workmates globally. You will work alongside recruiters and hiring managers to recruit the best talent by providing efficient, accurate and timely support of our screening and interview processes. You will also play a critical role in ensuring each of our candidates has a great Workday experience. In this role you will interact with all levels of the organization, so the ability to operate with professionalism, confidentiality, and sound judgement is critical. If you have a track record of delivering amazing customer service, are able to juggle multiple tasks simultaneously and thrive in a fast moving environment, then this role at Workday may be a fit for you. Responsibilities: Coordinate a high volume of recruiting activities including interview or phone screen scheduling, travel arrangements, and expense reimbursements Act as the main point of contact on the interview process for candidates, recruiters and hiring managers, respond to questions and troubleshoot issues Communicate professionally at all times, represent the best of Workday to our candidates Maintain recruiting and human resources data in the Workday system, handle confidential candidate information with discretion Become an operational expert on Workday Recruiting Interview Management, and have detailed knowledge of how to execute recruiting related transactions Coordinate & host New Hire Orientation for region Qualifications: BA/BS degree or equivalent practical experience 1+ years experience in human resources or related administrative function Possess a positive, "can do," service-oriented attitude, with excellent follow through on issues Excellent communication skills, ability to communicate professionally via email and phone with candidates and managers Ability to multi-task and manage time efficiently, experience in a fast paced high tech environment a plus Proven customer service skills, has a solid track record of delivering results and a desire to exceed expectations Demonstrated ability to handle sensitive information with the utmost confidentiality A desire to constantly improve, fixes processes, addresses issues and solves problems Outlook, Excel knowledge, recruiting or human resources system experience a plus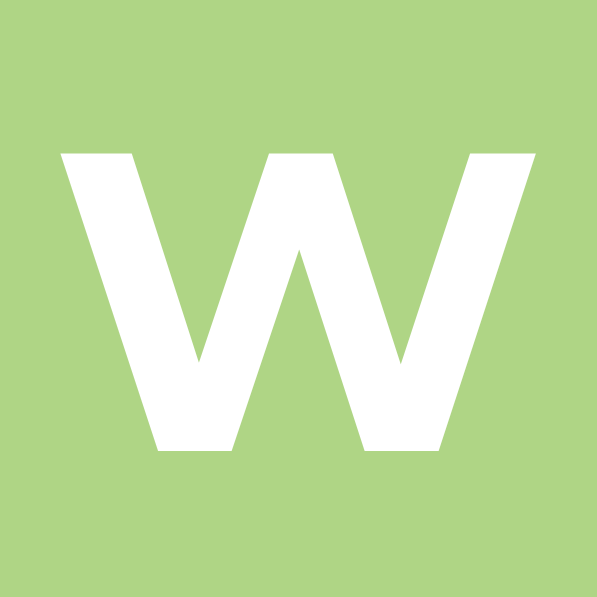 Join our team and experience Workday! It's fun to work in a company where people truly believe in what they're doing. At Workday, we're committed to bringing passion and customer focus to the business of enterprise applications. We work hard, and we're serious about what we do. But we like to have a good time, too. In fact, we run our company with that principle in mind every Read more
day: One of our core values is fun. Job Description Based in Singapore, the role is to provide Financial-related pre-sales technical support for the development and implementation of complex products/applications/solutions.  Uses in-depth product knowledge to provide technical expertise to sales staff and the customer through sales presentations and product demonstrations.  Assists the sales staff in assessing potential application of company products to meet customer needs and may prepare detailed product specifications for the development and implementation of customer products/applications/solutions.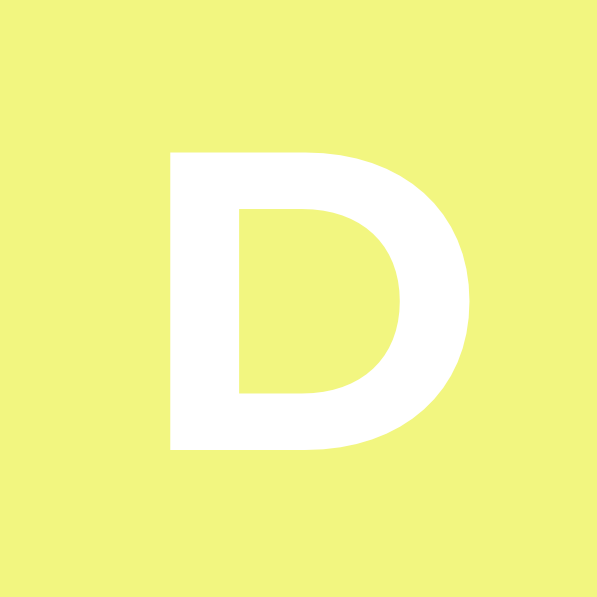 Summary




Drive delivery of Professional Services Quotations at a Theater level or for a Practice. Acts as SQC representative for a Theater. Participates in the escalation process to ensure that deliverables meet schedules and customer request.


Responsible for managing the full life cycle of Quotes, from requirements gathering through to PreSales or Solutions Principal Offering deliverables. Cover multi-Theater multi-practice proposals of Read more
any level of complexity.


Responsible for creating a Project Summary based on the request, a Level of Effort (LOE) and SOW.


Ensure delivery and release of the detailed SOW developed for PreSales, Solution Principals, and the Customer, based upon customer requirements and system architecture communicated by PreSales or Solution Principals.




PRINCIPAL DUTIES AND RESPONSIBILITIES




Document Writing: Ability to develop and deliver a structured documents


EDGE/ET: Must be competent in key services estimation toolset operations


EMC Dynamic Generator for Engagements (EDGE) training


Sales Force Service Cloud Case management training



MANAGEMENT



Standardize operations through the use of templates, checklists, common tools, and reusable components where possible.


Develop, manage and lead all relationships with the customer (Presales), delivery and the business


Establish and manage all EMC inter-organizational relationships to expand and enhance the SQC business



PROJECT MANAGEMENT TRACK



Basic knowledge of PM skills and techniques


Advanced skills and experience in Project Management with an aptitude for developing services solutions around EMC products and offerings.


Should be able to sponsor the SQC processes using PM Skills. Will act as Divisional representative.


Program Management Skills



TECHNICAL SOLUTION TRACK



Basic technical understanding of EMC technologies


Advanced skills and experience in delivering EMC Technology Solutions including design and implementation.


Provide support to EMC Solutions Assurance process to ensure the overall solution


Stays abreast of current industry trends and new technology through professional associations, trade journals, networking, and associated training and seminars.



COMMUNICATIONS



Basic communication skills to present mission and vision.


Advanced communication skill to effectively communicate mission, vision, and strategy to sales, presales and delivery.


Must be a Team player, able to function inside a team. Must demonstrate excellent communication skills and support multi-cultural diversity


Must be able to operate in a Cross-functional Matrix environment.



MONITOR and REPORT



Must understand metrics and report development. Must demonstrate an ability to understand the business thru metrics


Should monitor personal workload and coordinate support from peers or management during overloads



SERVICES BASIS OF ESTIMATE DEVELOPMENT



Must be knowledgeable about EMC product and service led offerings, at a technical and delivery level


Experienced with large complex projects involving many customers, disciplines, vendors, and offshore resources.


Must be Customer oriented, able to communicate and understand the Customer needs and proactively understand and anticipate sales urgency.


Must be able to glean product and services requirements from presales and customer inputs. Must be able to interpret and document services solution scope.


Demonstrated ability to define requirements, plan, execute, control, and complete services quoting activities in support of presales customers.


Must understand solution cost estimation concepts, demonstrate the use of tools to estimate services level of efforts, and provide analysis of both technical and project management components of proposed efforts


Must understand engagement risk profiles and determine/assign proper risk to engagements allocating contingency funds


Must use best practices to adjust resource roles to meet complexity and risk parameters.


Must translate scope requirements into estimation tools, integrating the services solution into the Basis of Estimate


Must clearly and credibly articulate the rationale behind basis of estimate and communicate the value of professional services to both the sales/presales organizations and the end customer.


Must have knowledge of complementary Quoting systems (DirectExpress/Channel Express) and SAP integration points


Must be able to function as a product Subject Matter Expert working with the PMUs and act as a POC within SQC organization


Must function as an advisor to sales/presales for the services solutions



OPERATIONS



Must understand the process for receiving and servicing requests received through Sales Force


Can review requests and clarify understand product/services led solutions to further clarify requirements. Must effectively communicate with requestor to obtain detail for requirements not fully specified.


Manage Eroom entries to archive working documents and deliverables created for the request


For each request, create the Basis of Effort (BOE)


For each request, create the WBS (Macro based extraction)


For each request, create the Services Scope Overview & Assumptions (SSOA)


For each request, create the Draft Statement of Work (SOW)


Execute BOE estimation tools (EDGE/ET) to produce estimates


Save deliverables to the EMC Repository including: Request, supporting requirements documents, BOE, and SOW historical reference


Maintain Deliverable Repositories according to process.


Converge multiple requirements sources to capture engagement requirements


Understand all EMC products function and solution


Used field experience to identify delivery resource types and implementation tasks, and adjust estimates as risk factors determine


Support BOE reviews with account teams as requested.


Adjust BOEs based on field delivery experience, allowing for reasonable and logical concerns


Execute SOW production tools (EDGE) to convert BOEs to a DRAFT SOW document


Edit and apply local business customizations as required


Work with the Presales SE and delivery PM/PDM to assist in SOW document finalization.


Support escalation requests to ensure that deliverables meet schedules or customer demands that require rapid response.


Coordinate Delivery and Presales approvals for BOEs per standard


Drive achievement of Service Level Agreements (SLA) target for delivery of requests. SLA is tracked by SalesForce


Provide support to Sales, Pre-Sales, Practice Managers and PDMs requesting assistance with the sale of Produce led Services


Drives escalation requests to ensure that deliverables meet schedules or customer demands that require rapid response.


Perform at the highest level of excellence to our customers, Presales and Delivery. Maintain excellent CSAT.



PROCESS



Support the presales process by providing consistent, high quality BOEs and SOWs while providing the PS organization with well-defined scope and accurate cost estimates to enable on-time and on-budget delivery.


Engage with customer as required to refine services scope in support of the services quoting


Provide tactical direction to continuously improve the service lifecycle processes and methodology.


Clearly and credibly articulate any basis of estimate and communicate the value of Professional Services to both the sales organizations and the end customer.


Support global standardization and consistency for services scoping, pricing and delivery


Manage process and support tools maintenance and enhancements; SalesForce, e-room, EDGE


Drives business development activities with Sales and SEs, with primary focus on identifying, scoping and proposing engagements.


Defines solid, workable technological solutions and provides resolution to diverse range of complex business problems.



PROCESS IMPROVEMENTS



Provide support to the Services Quote Center Organization to standardize process and provide consistent delivery


Provide support to the Services Quote Center Initiatives for process improvement, to standardize and provide consistent delivery.


Holds responsibility for achieving the EMC Bar of Excellence as the highest level of Customer Satisfaction for every customer.


Work with legal to optimize contractual language for SOW documents, work to integrate into support tools


Work with customers to develop improved services, or to resolve issues that negatively impacts overall service success


Dell is committed to the principle of equal employment opportunity for all employees and to providing employees with a work environment free of discrimination and harassment. All employment decisions at Dell are based on business needs, job requirements and individual qualifications, without regard to race, color, religion or belief, national, social or ethnic origin, sex (including pregnancy), age, physical, mental or sensory disability, HIV Status, sexual orientation, gender identity and/or expression, marital, civil union or domestic partnership status, past or present military service, family medical history or genetic information, family or parental status, or any other status protected by the laws or regulations in the locations where we operate. Dell will not tolerate discrimination or harassment based on any of these characteristics. Learn more about Diversity and Inclusion at Dell here. Job Description- To create a pool of QA resources able to manage upcoming projects - Improve the quality of deliverable and work towards 0% defect - Manage SIT and UAT phases independently - Move towards test automation Desirable Skills/Requirements:- 4-6 years' experience in testing Custom Applications and customizations of packaged solutions - Should have at least 2 years of hands on experience Read more
using test automation tools such as Selenium, QTP - Should have experience in using defect tracking tools such as Bugzilla or JIRA or QC/QTP ALM - Should have done System Testing, System Integration Testing, Performance Testing - Should have knowledge in writing SQL queries - Should have used one or more tools for test planning and execution - Should have good communication, attitude and analytical skill set - Should be a good team player as well as an individual contributor - Assist Test Manager in preparing Test Management plans and Test Reports - Liaise with project teams for smooth conduct of testing of the deliverable - Create Test Cases and various Test Matrices - Develop test Automation scripts and execute them - Perform Functional, Regression and Performance Testing - Ensure the complete QA of the software project - Guide and assist the end users to perform UAT, QA the UAT issues fixed before release to users - Periodic bug reporting and test report Submission to PMO Management Job DescriptionThe selected candidate will play the role of business analyst, support the implementation project teams in the understanding of the business, involve business users and help in product deployment and configuration. Desirable Skills/Requirements - Around 2 years of experiences in CRM or Sharepoint is preferred - 1+ years of functional consultant experiences - Experience to conduct thorough business process analysis to understand existing Read more
workflows and systems, document current processes and systems, create requirements for new processes, develop use cases and manage requirement changes - Must possess strong technical acumen with the ability to translate information and research into non-technical language as necessary to effectively communicate across teams - Able to identify multiple approaches to problem solving and recommend the best case solution - Partner with end users to define business requirements, system goals, identify and resolve business requirement issues - Gather business requirements, design, develop and modify business requirement document, functional specification document for development and enhancements of software projects - Participate in the requirements collection / briefing sessions and ensure the team's full understanding of the requirements for development, enhancements and maintenance of software projects. Prepare requirement specification, functional specification documents, requirement traceability matrix - Constructing workflow, charts and diagrams; writing specifications - Act as a single point of contact for the entire development team and client for all clarifications regarding the functionality and requirement of the system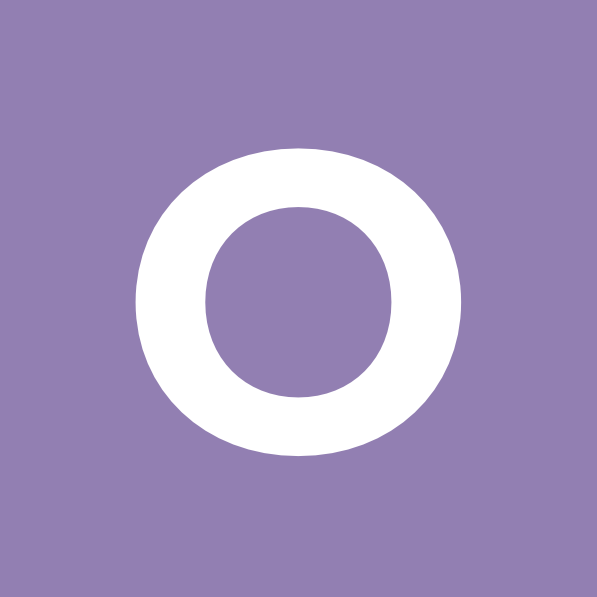 Who are we?




OutSystems provides the most trusted platform for low-code application development, allowing companies to easily build web and mobile applications, integrate it with existing systems, and add their own custom code when needed. We are able to build customized enterprise-grade apps in a breeze, sky-rocketing our customers towards digital transformation and taking the pain out of the software development Read more
process.



We are a recognized industry leader, trusted by hundreds of companies from 22 industries across 33 countries. Dont believe what we say? Go and see for yourself what our happy customers have been saying about us.




How can you help?


OutSystems is hiring a

Transformation Success Manager to be based in Singapore

to ensure the most strategic customers are realizing the full value of Outsystems. Set the stage for the Customer to be successful in using our Platform. The right candidate will want to make a positive impact on our customers' digital transformation journey.



In this process, you will partner with our Sales team to orchestrate the best-fit solution of Professional Services offers to allow the customer to achieve their strategic goals in the most expedient and effective manner. You will collaborate very closely with our Customer Success Managers to define and refine the customer journey through its execution. You will provide guidance in the implementation of the offers to our Delivery Team ensuring that its execution meets or exceeds the intended goals.




Responsibilities include:





Collaborate with the Customer Success Managers, the Sales Account Executives and the Customer to orchestrate their platform adoption and digital transformation journey


Strategize and define platform-based solutions that best fit the short and long-term needs of the Customer


Identify and define engagement parameters, duration, costs, and success criteria


Ensure the handover of engagement to the Delivery Team is done properly and comprehensively


Successfully achieve the first milestone defined in the Customers platform adoption strategy


Work closely with Customer Success Managers as an escalation point to triage and define solutions for customers with critical needs


Interact with the global Shared Services and Success Adoption organizations to ensure offers and success practices are understood, disseminated, and upheld


Be an advocate for the company culture in every interaction with employees and customers


Be innovative and make a positive impact on your customers, on your team, and on the company




We are seeking someone with:





5 to 10 years of experience in a Customer facing role


Entrepreneurial mindset with a strong understanding of customer orientation principles


Ability to address topics such as business value and total cost of ownership, etc.


Experience in a Customer Success Management or Professional Services role in the past with a track record of consistently delivering projects, driving successful technical programs, and managing technical accounts


Excellent ability to understand and communicate complex business and technical subjects to both Management and Technical audiences


Experience working with a technical Customer base and corporate IT projects and processes


Experience with aligning organizations to corporate goals and directions


Demonstrated ability in successfully handling solutions and services scoping to define a statement of work


Action-oriented with a result-driven attitude to drive successful engagements


Ability to work across geographies and cultures


Bachelors Degree (or equivalent work experience) or higher


Intellectual curiosity


Sense of humour




What we have to offer you?


Ping pong tables, free yogurts and fresh fruit everyday, all the coffee you can drink, company parties as fun as a ride to Disneyland yes, we got that covered. But, the more important things you can get from OutSystems are:



The opportunity to change the world of software development;


A solid company that still keeps growing, changing and innovating, and giving teams room to be proactive and creative;


Real career opportunities be it promotions or the opportunity to join a different team within the company;


Work colleagues that are as smart, hardworking and driven as you and spread all over the globe;


Company culture that is based on transparency, teamwork and excellence (as promised in The Small Book of the Few Big Rules and delivered everyday).



Are you ready for the next step in your career? Then wed love to hear from you!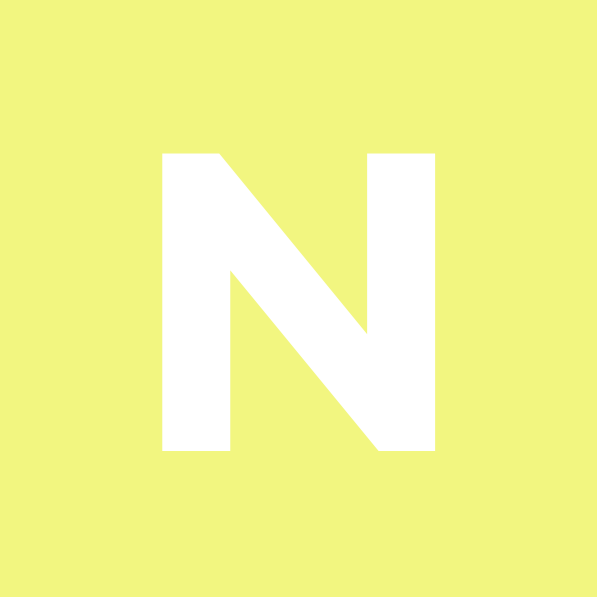 Job Position Summary Description:



Manage NSW GBC APJ Sales Operations activities, support the NSW GBC APJ market level governance, lead/support planning & analysis activities and/or NSW GBC or market level initiatives.



Key Responsibilities / Functions:
Read more







GBC APJ Sales Operations



Lead NSW GBC (Global Business Center) Sales Operations activities for the APJ Market including pipeline management and analysis, Order Intake forecasting, sales process management and governance across functional teams. Support NSW market level planning & analysis activities with GBC, Delivery, Finance and partner organizations.


Manage market-based cross-functional teams to maintain and drive an accurate sales pipeline and Order Intake forecast including Risk & Upsides, range of views and key assumptions.


Lead or support market/account planning reviews/activities, analysis and analytics of pipeline, forecast, KPI's and metrics to drive results.


Support the consolidation of the overall forecast from market GCC (Global Care Center), GSC (Global Services Center) & GBC Sales teams ensuring calibration between Orders & Sales.


Provide cross-functional process leadership to capture & apply best practices within market, drive results and productivity.


Support sales compensation activities within market


Support Finance with financial planning & analysis, reporting &/or quarter closing activities, etc.


Support NSW annual planning process within market in partnership with CO, Finance & NSW stakeholders.


Support overall NSW, NSW GBC &/or NSW market level governance and planning activities.



Nokia is a global leader in the technologies that connect people and things. With state-of-the-art software, hardware and services for any type of network, Nokia is uniquely positioned to help communication service providers, governments, and large enterprises deliver on the promise of 5G, the Cloud and the Internet of Things.



Serving customers in over 100 countries, our research scientists and engineers continue to invent and accelerate new technologies that will increasingly transform the way people and things communicate and connect.



Nokia is an equal opportunity employer that is commited to diversity and inclusion.



At Nokia, employment decisions are made regardless of race, color, national or ethnic origin, religion, gender, sexual orientation, gender identity or expression, age, marital status, disability, protected veteran status or other characteristics protected by law.




Required Qualifications: (Education, Technical Skills/Knowledge)



10 years related experience with an advanced degree or equivalent experience


Strong business & financial acumen and knowledge of software business/industry


Strong sales process management, sales compensation finance knowledge and operational business experience


Ability to work in global environment


Ability to lead cross-functional teams and initiatives


Excellent communication, interpersonal, leadership & facilitation skills


Experience in designing and implementing e2e business processes and strong business intelligence skills


Experience in change management


Influencing skills

● As a Financial Consolidation consultant, the selected candidate will be trained on IBM Cognos Controller, a Financial Consolidation software.● Demonstrate strong business facing skills and ability to conduct requirements gathering through to technical ability around the development of IBM Cognos Controller● Produce all related system documentation.● Lead solution design alternatives, alongside fostering best practices.● Translating business needs into an efficient technical solution for end users view of Read more
key financial ratios and metrics.Requirements and Competencies:● Bachelor's degree in Finance and Accounting. ACCA/ CPA preferred.● 1-5 years of experience.● Extensive knowledge about financial processes and financial systems, consolidation and financial statements, cost accounting, general accounting.● Must have prepared monthly consolidated accounts for multiple Companies in a Group, ensuring elimination and reconciliation of all inter company balances.● Knowledge of Financial Consolidation software like Hyperion, SAP BPC, Cognos Controller preferred.● Proven proficiency with MS Office Suite including advanced Excel skills.● Excellent organizational, interpersonal, and oral/written communication skills

 Establish and maintain a strong customer relationship Meet with clients to take detailed ordering briefs and clarify specific requirements of each project Manage multiple simultaneous projects while working closely with onsite and offsite teams  Develop comprehensive project plans using MPP to be shared with client and other stakeholders Delegate project tasks based on team members' individual strengths, skill sets and experience levels Ensure internal team adhere Read more
to clients' systems and procedures  Track project performance and report metrics on project schedule, resource allocation and risk exposure. Analyse data, identify issues and develop recommended courses of action in proactive fashion Effectively represent and succinctly communicate project status across project stakeholders Ensure high quality deliverables with Right First Time (RFT) approach Ensure disciplined approach to process and quality control ( toll gates, audits) Job Description:Design, develop and troubleshoot embedded firmware for networking, Wi-Fi/Zigbee/Bluetooth/KNX RF wireless and IoT productsIntegrate new functionalities to existing firmware for performance enhancement Work closely with Hardware team for the Hardware/Firmware integration and testing Provide support to sales team, manufacturing and customers Requirements:Diploma/Degree in Electronic Engineering, Computer Science or relevant discipline 5+ years of experience with embedded Linux. Drivers, kernel builds, etc. In-depth experience working with C in Read more
an embedded firmware development environment In-depth experience in Linux and embedded firmware development especially in networking, Wi-Fi/Zigbee/ Bluetooth/KNX RF wireless, IoT or LED Lighting products Experience with Broadcom, Qualcomm, MTK and Sigma networking product SDK will be a strong advantage Hands-on skilled of developed UART, SPI and I2C drivers Able to write drivers for MCU features such as DMA, RTC, IRQs, etc. Knowledge in Bootloader and firmware update techniques Knowledge in ARM-M and ARM-A architecture experience Hands-on skilled of TCP/IP, USB, BLE, Modem, WiFi and Serial communications experience Hands-on skilled of developed low powered embedded systems Able to work independently under tight schedule Strong interpersonal skills and open-mindedA good team player who works closely with teams from hardware, sales and factoryAreas of Competencies: Strong practitioner in the following areas:Networking concept Applying Wireshark to troubleshoot networking issues Embedded Linux development Applications ofIXIA, CDRouter, IOT device development and knowledge in TR069 Agile methods IAR/Keil IDE experience Python, C#, Java, and Linux experienceCandidate who possesses expert level of the required competences will be considered for Principal Engineer role.