Sign in or register for a JobTech account.
InfoComm Technologies
jobs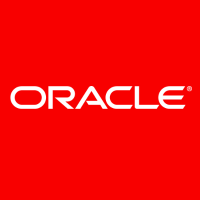 Job SummaryDepartment Description This position will be part of the APAC Global Business Finance team supporting the Consulting team.Brief Posting DescriptionFinancial support to business areas through financial analysis, budgeting, planning & forecasting; to facilitate decision making and future business strategies.Detailed DescriptionAs a member of Oracle's finance organization, you will be responsible for providing all aspects of financial support for planning and control. Assist in consolidation and reporting of Read more
financial results; preparation of annual budget. Gather, model, analyze, prepare, and summarize information for financial plans, operating forecasts, trended future specifications, etc.; on a weekly, monthly, or quarterly basis. Prepares recommendations based on analyzes. May perform revenue and expense analysis, headcount, and headcount drove expense analysis at cost center level, tracking of product and product line revenue, reconciliation of accounts receivable, variance analysis and ad-hoc analysis as needed. You may participate in cross-functional programs and projects.Responsibilities and DutiesDuties and tasks are standard with some variation. Completes own role largely independently within defined policies and procedures. Strong attention to detail, organizational skills, and analytical skills. Ability to prepare Excel spreadsheets of high complexity. 2 years relevant experience and BA/BS degree in Finance or Business Administration preferred.Additional DetailsThe position is part of larger Consulting Business Partner Support organization covering a set of Business planning, Revenue forecasting/coverage & P&L management responsibilities. The role requires an active & collaborative working relationship with Finance Business Partners who are working with Business leaders in driving Sales & Strategic decision making. Advanced Analytical skill is a key competency &, building close coordination with multiple teams is also a primary requirement of the role. It also encompasses constant & continuous communication with various teams and demands very good articulation skills.Required Experience, Skills and Qualifications* Minimum of 2 years experience in Finance or Operations* Have a positive attitude. Eager to learn, contribute, and achieve* Good Excel and English Skills* Has the ability to cope in changing the environment and work under pressureJob Type: Full-timeExperience:Business Partnering: 2 years (Required)Education:Bachelor's (Preferred)Location:Singapore (Required)
Skills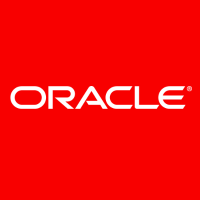 Sells a subset of product or services directly or via partners to a large number of named accounts/non-named accounts/geographical territory (mainly Tier 3 accounts).


Primary job duty is to sell business applications software/solutions and related services to prospective and existing customers. Manage sales through forecasting, account resource allocation, account strategy, and planning. Develop solution proposals encompassing all aspects of the application. Participate in Read more
the development, presentation and sales of a value proposition. Negotiate pricing and contractual agreement to close the sale. Identify and develop strategic alignment with key third party influencers.


Leading contributor individually and as a team member, providing direction and mentoring to others. Work is non-routine and very complex, involving the application of advanced technical/business skills in area of specialization. 8 years applicable experience including 7 years of sales experience. Successful sales track record. Ability to penetrate accounts, meet with stakeholders within accounts. Oracle knowledge and/or knowledge of Oracle*s competitors. Interaction with C level players. Team player with strong interpersonal /communication skills. Excellent communication/negotiating/closing skills with prospects/customers. Travel may be needed. Bachelor degree or equivalent.
Skills