Sign in or register for a JobTech account.
InfoComm Technologies
jobs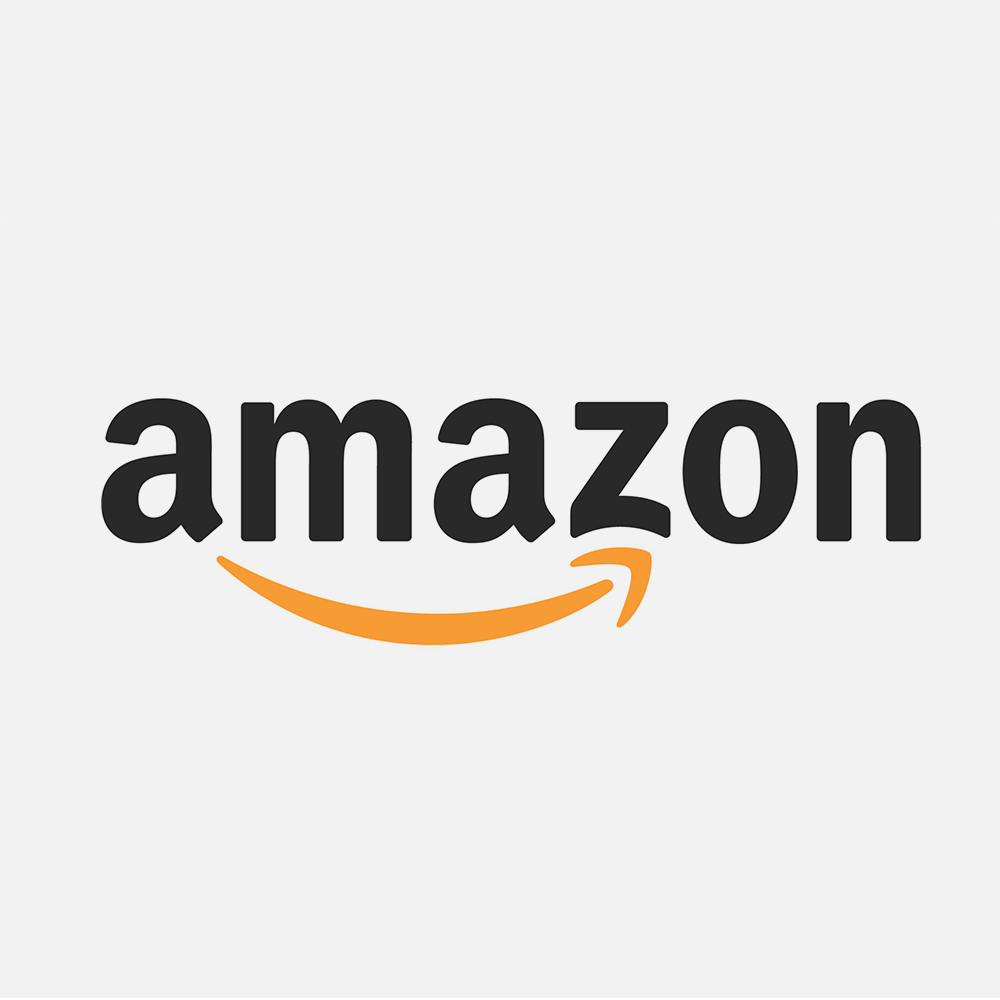 We are seeking an energetic Data Center Facility Manager to serve as a technical resource and leader within the new Singapore data center. The position will help ensure overall availability and reliability to meet or exceed defined service levels of data center operations. The Data Center Facility Manager is responsible for the overall operation and maintenance of all electrical, mechanical, and HVAC equipment within the entire facility. The Read more
Data Center Facility Manager will assist in maintaining a high reliability and performance while keeping operating costs in facilities at a minimum. This equipment supports mission-critical servers and must maintain better than 99.999% uptime.


This role reports to the Singapore Data Centre Engineering Operations manager and is Amazons front line when it comes to management of the electrical and mechanical equipment troubleshooting. They will maintain, operate, and troubleshoot, with the assistance of the site engineering operations team, the mission-critical data center facility equipment including electrical support equipment such as stand-by diesel generators and related fuel systems, 3 phase electrical systems that include but not limited to switchgear, UPS units, PDUs, and wet cell batteries and associated systems. Mechanical equipment includes CRAC units, centrifugal chillers, cooling towers/water chemical system, air handlers and associated systems, pumps, and motors. Additional support equipment is included in the scope of the role which includes fire suppression systems, building automation systems, and general facilities equipment.



#AWSSINGAPORE




Basic Qualifications




Qualifications/experience:



· An excellent understanding of the electrical and mechanical systems involved in critical data center operations including systems such as feeders, transformers, generators, switchgear, UPS systems, ATS units, PDU units, chillers, pumps, air handling units, and CRAC units

· Facility management experience including managing multiple soft and hard service vendors,

· Preparing and managing budgets

· Proven track record of people management and developing teams

· Has a strong aptitude for trouble shooting and problem solving, stepping back to understand the broader context and solve the issue taking into consideration budgetary and operational constraints.

· Ability to maintain SLAs through the implementation of proactive issue detection and reporting.

· Ability to manage the review and implementation of accurate and complete support procedures, system documentation, and issue tracking entries.

· Shows good judgment and instincts in decision-making.

· Ability to prioritize in complex, fast-paced environment.

· Proactively and continually improve your level of knowledge about Amazon business and relevant technologies.

· Able to demonstrate their ability to take ownership of technical issues brought to them by their customer base. If they are unable to resolve certain issues by themselves, be able to lead and actively engage other support teams to drive it to resolution.

· Ensure company policies and procedures are adhered to.
Skills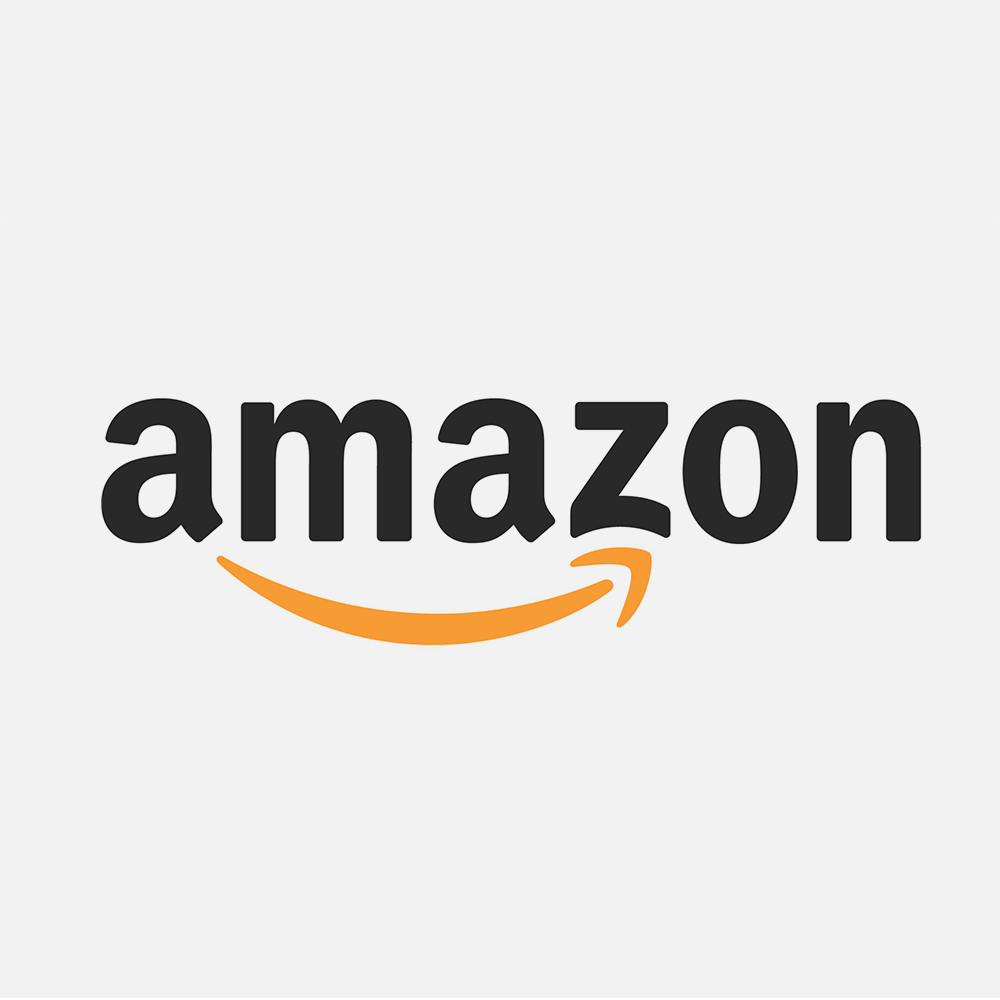 We are seeking a talented, driven, and highly analytical Senior Instock Manager based out of Singapore. The individual will be tasked with the development of scalable inventory management strategies to drive growth. The role will also entail developing and maintaining relationships with key suppliers while regularly monitoring key aspects of supplier performance. The ideal candidate will be a self-starter with a passion for delivering high quality products to Read more
customers and thrive in a highly an ambiguous environment. This candidate will possess amazing analysis skills, partner management skills, project management skills, strong financial acumen, a high degree of ownership and integrity, a high attention to detail, excellent communication skills, and be a great team player.
Skills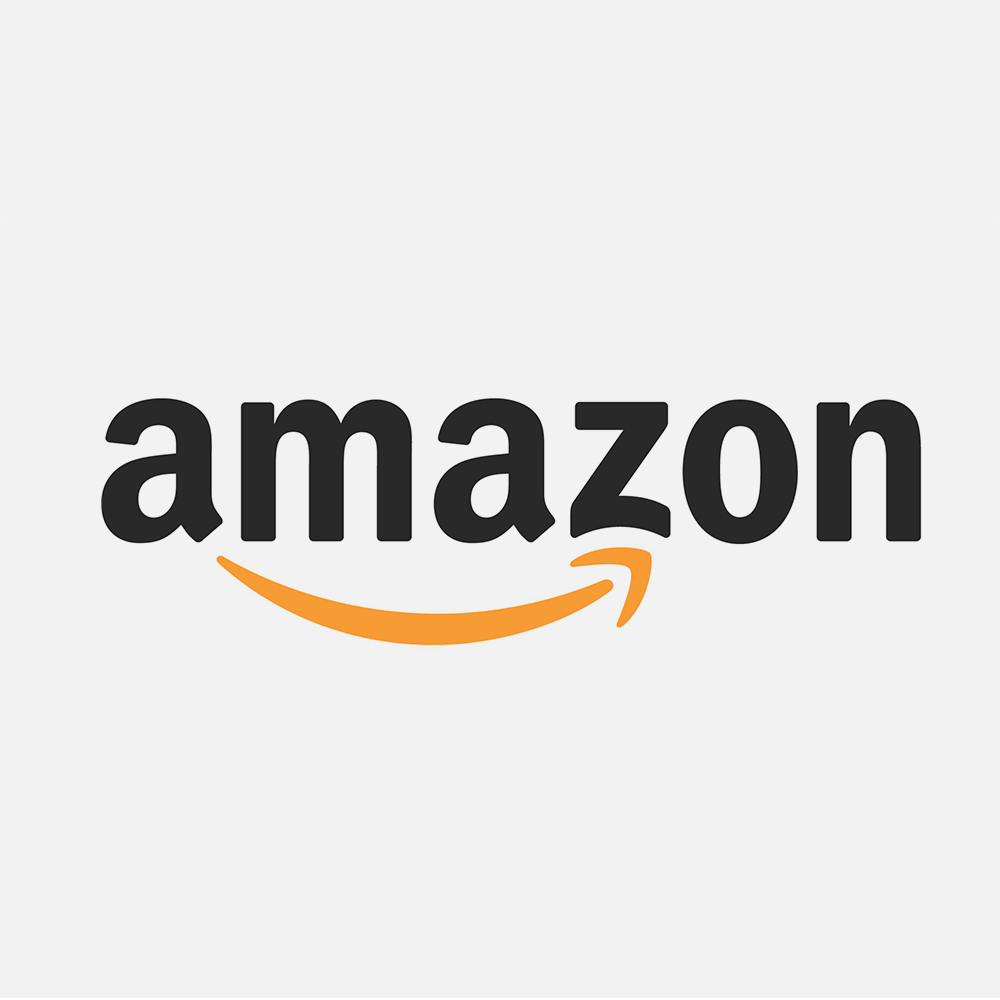 Do you want to lead radical innovation that creates value for millions of customers while generating billions of dollars for Amazon Sellers across the globe? Do you want to work at a company where you are encouraged to invent? Amazon Marketplace enables businesses to put their products in front of hundreds of millions of customers and offers sellers the and services needed to make e-commerce successful, efficient and Read more
simple. Our customers and sellers trust us to provide a safe, reliable and high quality experience.


We are looking for people who are passionate about helping us ensure that customers can make great purchase decisions and that sellers using Amazon Marketplace are successful listing and selling their products. Our team is tasked with identifying and preventing abuse of product listings and keeping our catalog healthy. The ideal candidate for this role will be an innovative leader with a desire to build & own transformational products for the Marketplace business. Amazons growth requires leaders who move fast, have an entrepreneurial spirit to create new products, have an unrelenting tenacity to get things done, and are capable of breaking down and solving complex problems.


From Day 1, Product Managers are given ownership of large products; the autonomy to think strategically and make data driven decisions; and the ability to drive significant impact to the customer experience and the business. Over their careers, successful product managers will be exposed to multiple businesses/products, and pushed to grow into senior level general managers that independently run large business segments and organizations.


This Role Will Involve


As a Senior Product Manager for the Amazon Marketplace, you will be responsible for the business's success including defining and executing against a roadmap of features and functionality for the APAC region.



·


· Interaction with global teams, Sellers and Brands.


·


· Making decisions to help protect customers and sellers as well as maintaining the health of the catalog and product listings ecosystem.


·


· Developing relationships with internal stakeholders in APAC, particularly teams focused on third-party seller business growth and policy enforcement.


·


· Understanding the local business needs and developing product strategies that help address those needs.


·


· Developing region-specific abuse prevention processes, tools and policies.


·


· Lead localization efforts for policies and seller communications.



Basic Qualifications



· This position will require frequent international travel (~25%).


·


· Bachelor's degree or equivalent, practical work experience.


·


· 7+ years of product management experience, preferably on large, complex product initiatives


·


· 3+ years managing people


·


· Experience working with both technical and non-technical teams to define, scope and prioritize product requirements


·


· Fluency in English.


·


· Excellent written and verbal communication skills.
Skills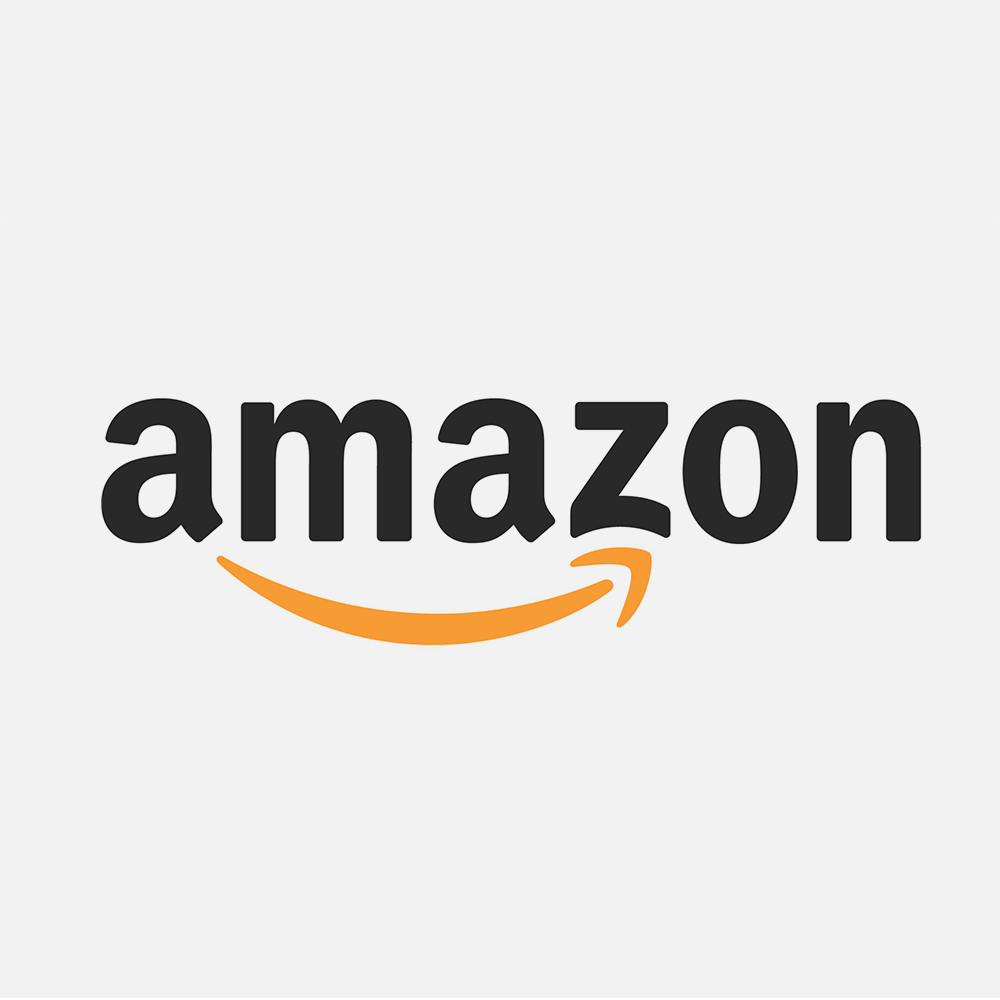 We are seeking a talented, driven, and highly analytical leader to join our team.

The ideal candidate will be highly analytical with proven experience driving process improvement, team leadership, and delivering results.

As a team leader, you will be responsible for small and agile teams. You and your team ensure that the workflow runs smoothly so that all Read more
customer wishes are met. Cross-team coordination, project management and executive presentation skills are preferred. Although this is a supervisory position, it is still very much a hands-on role. This role is located in Singapore.



Responsibilities include:


· Managing processes and analysis in a highly dynamic environment

· Managing cross-functional project teams, planning and organizing, and executing complex projects across multiple organizations and stakeholders to enable execution of projects and processes

· Lead and manage teams within a fast-paced environment

· Strategic planning and forecasting; appraise performance; resolve problems; and address staffing needs

· Drive safety programs and compliance to safety regulations to ensure a safe work environment and promote a positive health and safety culture

· Proactively identify and lead process improvement initiatives and Lean tools

· Develop expertise on processes and activities, ensuring that best practice is shared within the network.

· Drive appropriate associate engagement programs for talent management and people development

· Mentor, train and develop teammates for career progression and learning
Skills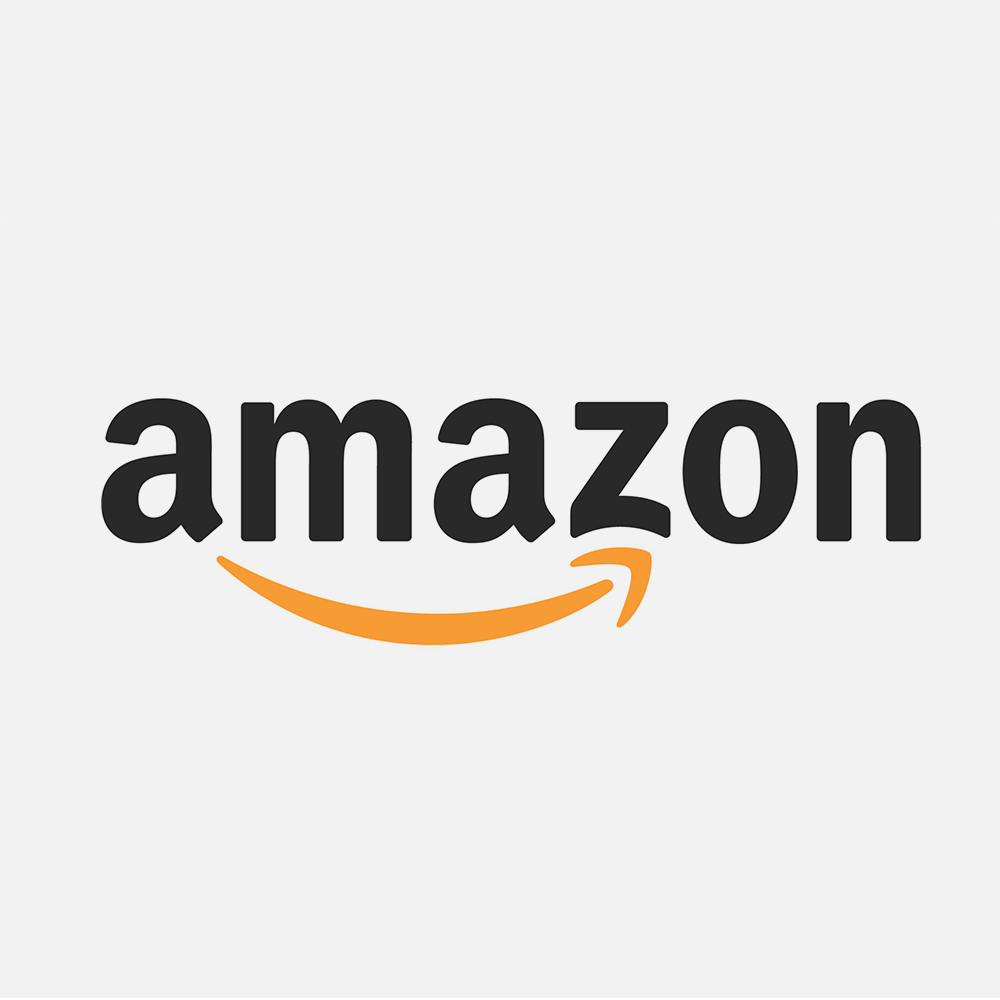 Professional Services - Senior Cloud Architect

(Location: Singapore)


Would you like a career that gives you opportunities to help customers and partners use cloud computing web services to do big new things faster, at lower cost? Do you like to work on-site in a variety of business environments, leading teams through high impact projects using the newest technology? Read more
Would you like to gain the deepest customer and partner insights on maximizing the value of cloud computing technologies?


At AWS, were hiring highly technical Cloud Consulting Consultants to help our partners develop technical expertise and capacity, while also collaborating with our customers and partners on key engagements. Our consultants will deliver proof-of-concept projects, topical workshops, and lead implementation projects. These professional services engagements will focus on key customer solutions such as, web applications, enterprise applications, HPC, batch processing and big data, archiving and disaster recovery, education and government.

· Expertise - Collaborate with AWS field business development, marketing, training and support teams to help partners and customers learn and use AWS services such as Amazon Elastic Compute Cloud (EC2), Amazon Simple Storage Service (S3), Amazon Simple DB/RDS databases, AWS Identity and Access Management (IAM), etc.

· Solutions - Define and deliver on-site technical engagements with partners and customers. This includes participating in on-site visits with prospective customers, understanding customer requirements, and proposing and delivering packaged offerings, and delivering custom solution engagements.

· Delivery - Engagements include short on-site projects proving the use of AWS services to support new distributed computing solutions that often span private cloud and public cloud services. Engagements will include migration of existing applications and development of new applications using AWS cloud services.

· Insights - Work with AWS engineering and support teams to convey partner and customer needs and feedback as input to technology roadmaps. Share real world implementation challenges and recommend new capabilities that would simplify adoption and drive greater value from use of AWS cloud services.
Skills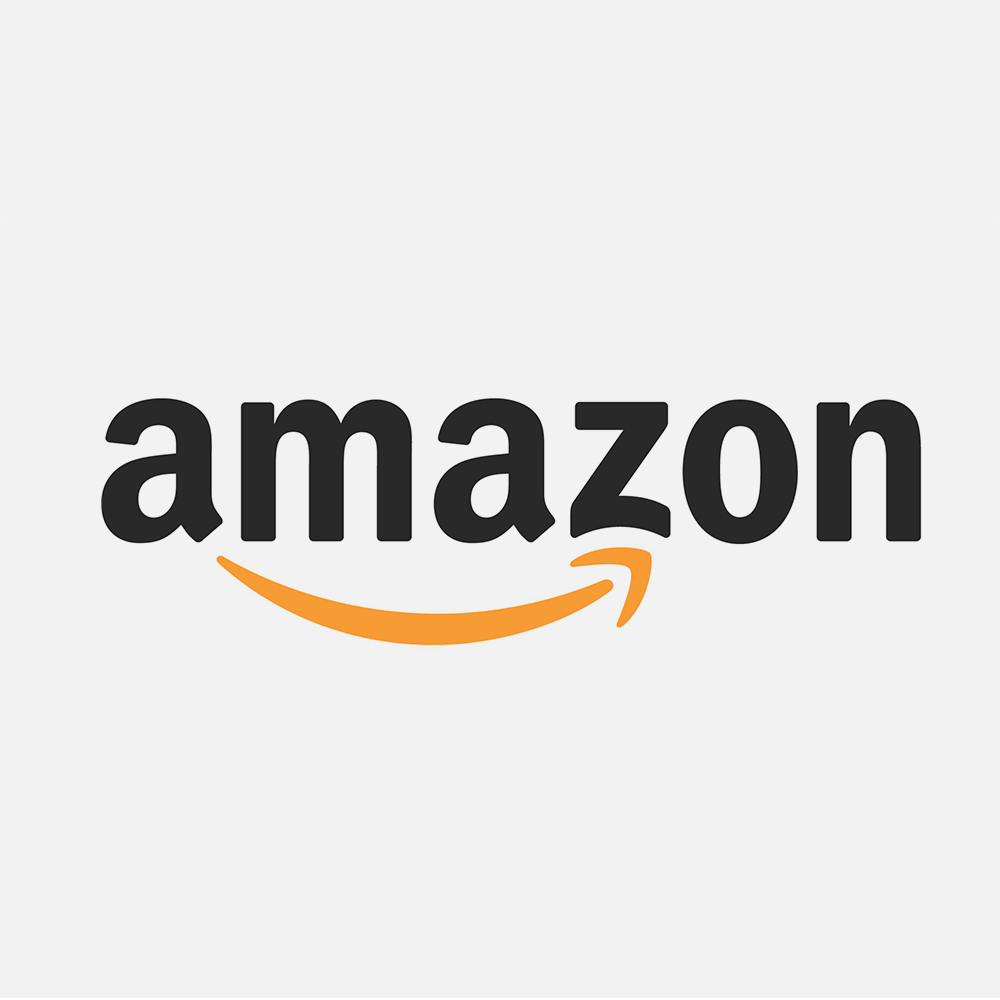 Do you have both broad and deep knowledge of networking, virtualisation, operating systems, application architectures, web applications, LOB apps, databases, and the new scale-out style of applications designed for the cloud? Do you have a passion for helping government agencies and educational institutions to implement innovative IT solutions? Do you have a knack for helping customers to build a deep understanding of new cloud platforms and application architectures, Read more
and the consultative and leadership skills to launch cloud computing projects on trajectories to success? Are you knowledgeable about security best practices for applications, servers, and networks?


Amazon is looking for its Amazon Web Services (AWS) business highly skilled and motivated Solution Architects to help accelerate its growing public business in APJ. You would be one of the founding members of a dynamic team bringing the latest in disruptive, cut-edge cloud computing technologies to bear on the difficult cost and agility problems facing public sector organisations. The business development and accounting management teams will help accelerate the adoption of AWS as the leading cloud technology platform in the public sector.


As a Public Sector Solution Architect within the AWS business, you will have the opportunity to help shape and deliver on a strategy to build mind share and broad usage of AWS's utility computing services (such as Amazon Elastic Compute Cloud (EC2), Amazon Simple Storage Service (S3), Amazon DynamoDB, Amazon Elastic MapReduce, and Amazon CloudFront) within public sector organisations and the larger ecosystem that supports them.


Your broad responsibilities will include: supporting the technical engagement, removing the technical accounts management blockers, help define implementation and transition architectures, help responding to RFIs and RFPs, and achieving ultimate success around specific technical projects. To achieve those goalsand building on your broad background and technical breadth and depth in security, networking, operating systems, storage, and application architecture you will develop expertise in all AWS technologies, and deep understanding of how customer applications and services are best built and operated on the AWS cloud computing platform.


The ideal candidate will


Be great fun to work with. Our company credo is Work hard. Have fun. Make history. As the right candidate, you will love what you do, and instinctively know how to make work fun. You will be dynamic and creative, and willing to take on any challenge.


Enjoy working with public sector customers and partners. You have a passion for educating, training, designing, and building cloud computing systems for some of the worlds largest and most important organisations.


Have a strong understanding of government mandates, security, standards, and compliance for designing large scale cloud computing solutions. The ideal candidate has variety of experiences working as an architect and systems or software or network engineer. You will enjoy keeping your existing technical skills and developing new ones, to the point that you can not only contribute to but help lead deep architecture discussions around systems and applications in the cloud. You will regularly take part in deep-dive education and design exercises along with technical discussions to help create world class systems for government agencies, educational institutions, and AWS partners who operate in the public-sector space, including system integrators and ISVs. You will be happy to roll up your sleeves, learn the deep details of systems, possibly write some code, and generally do what it takes to achieve technical success for customers on the AWS platform.

· Executive speaking and presentation skills Formal presentations, white boarding, large and small group presentations.

· Technical Web services development/deployment experience, IT systems and network engineering experience, security and compliance experience, etc.

· Operational Website/web services as well as traditional IT networking, operations, management, and security experience.

· Economic and business RFP/Acquisition support; market analysis; cost benefit analysis, etc.

· Government and education Advisory/consulting experience with national and local governments, as well as educational institutions of all types.


Responsibilities:


· Serve as a key member of the business development and account management team in helping to ensure agency and institution success in building and migrating applications, software and services on the AWS platform.

· Assist solution providers and government agencies with the definition and implementation of technical and business strategies.

· Capture and share best-practice knowledge amongst the worldwide AWS solution architect community, as well as your public sector SA team.

· Understand the AWS market segments, and industry verticals.

· Understand and exploit the use of internal business support systems.

Amazon is an Equal Opportunity-Affirmative Action Employer Minority / Female / Disability / Veteran / Gender Identity / Sexual Orientation.



* For more information on AWS, please visit http://aws.amazon.com **
Skills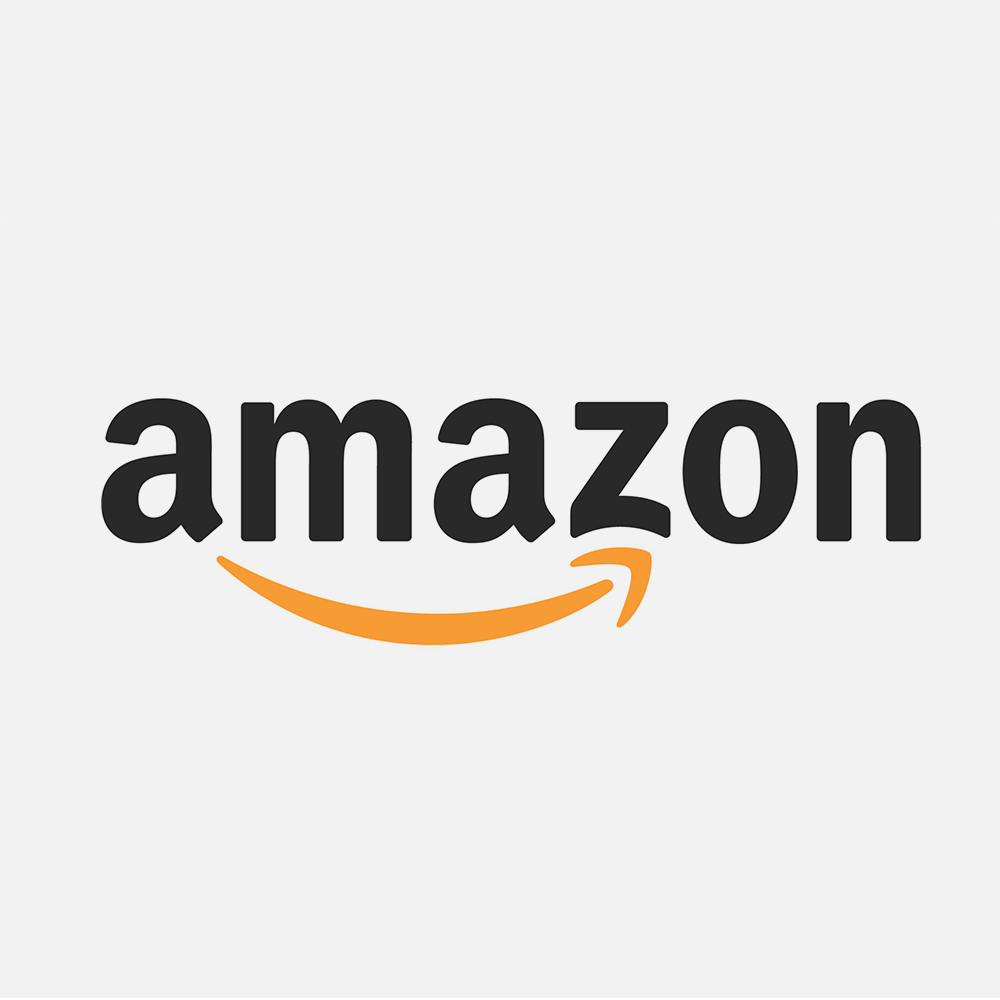 Amazon, one of the top 100 companies, has an immediate opening for an IT Support Technician in our Fulfillment Center. The successful IT Support Engineer will be responsible for utilizing his/her skills to provide assistance to the operations team in resolving technical problems within the Fulfillment Center that cover a multitude of technical disciplines. The IT Support Engineer position is the first level of support for the operations Read more
of the Fulfillment Center and becomes the voice and face of the IT department to our customers. Amazon seeks individuals who are willing to Work Hard, Have Fun, and join us in making Worldwide History.


The IT Support Engineer is a member of a Global IT organization responsible for all Amazon Fulfillment. Our team approaches work as seeing no job as too small and no challenge as too big! They will be supporting centers across this network with daily projects and activities as directed. Responsibilities include allocation and maintenance of IT equipment throughout the Fulfillment Center, managing multiple customer requests simultaneously. This includes troubleshooting of all IT related equipment such as PCs, wireless handheld devices, thin clients, printers and other end user devices. IT Support Engineers have the ability to move up 50lbs as well as stand and walk for 10-12 hours at a time with or without reasonable accommodation. IT Support Technicians are also responsible for the RMA and repair process for all devices under warranty. IT Support Engineers are also expected to participate in learning new technologies and career development opportunities as presented in an effort to progress to higher level positions within the IT network. The position will also require supporting of multiple buildings around the area.



Basic Qualifications



· High School diploma or equivalent

· Expertise in one or more specialized areas of IT such as Microsoft Administration, Linux Administration, or Cisco IOS (CLI)

· Advanced Troubleshooting skills in a multi-user high pressure environment

· Understanding of networking concepts such as DNS, DHCP, Email, HTTP, SSL, OSI Model, and TCP/IP protocols and applications

· Experience with Data Cabling / Computer Facilities maintenance

· Proven skills in PC repair, troubleshooting, deployment, and liquidation

· Excellent written and verbal communication skills in English (in person and via phone/radio) with peers, management, contractors and vendors.

· Ability to stand/walk for 10-12 hours per day

· Willingness to work flexible shifts and scheduling including nights, weekends, and holidays

· Authorization to work in the Singapore without sponsorship
Skills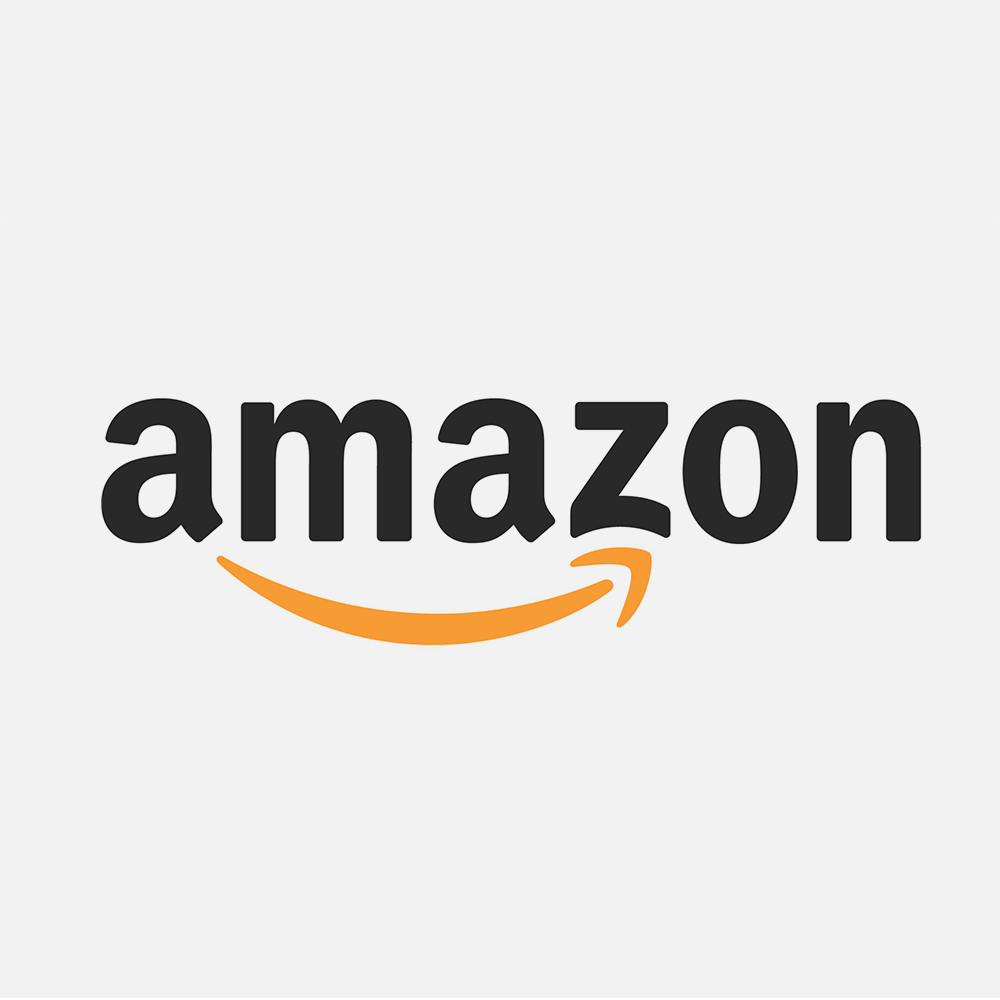 Amazons GSF (Global Specialty Fulfillment) organization encompasses the following new and rapidly growing programs: Prime Now, Fresh, Pantry and Campus. The goal of GSFs supply chain team is to develop an efficient global supply chain to facilitate ultra-fast deliveries of everyday essentials, fresh grocery, and many other products.

We are looking for a dynamic, organized, and customer-focused data analytics leader to head GSFs Read more
supply chain analytics team. You will be responsible for setting and executing a research and analytics agenda to improve the decision making across the supply chain team, globally. You will lead the development of statistical and optimization models to drive improvements in the supply chain, and automated systems to scale our operations and processes. You will also hire and develop your team, and manage your own projects. This will be a global role based out of Singapore supporting GSFs expansion in Asia-Pacific region, North America, and Europe.


Key Responsibilities:


· Define the analytics and research vision for GSF supply chain, globally.

· Oversee planning, staffing, and prioritization to ensure the team is advancing that roadmap.

· Invest in your teams skills, tools, and processes to improve their velocity.

· Hire, retain, and develop outstanding and diverse staff - Data Engineers (DEs), Business Intelligence Engineers (BIEs), Business Analysts (BAs), and Data Scientists (DSs).

· Partner with the product management and execution teams to apply your teams analytics rigor to our most challenging strategic questions.



Basic Qualifications



§ Bachelors degree in Operations Research, Mathematics, Statistics, Engineering, or related discipline.

§ 3+ years of experience leading and growing world class analytics and data science teams

§ 7+ years of experience with a wide range of quantitative methods that can be applied to business problems.

§ Ability to distill informal customer requirements into problem definitions, dealing with ambiguity and competing objectives

§ Advanced knowledge of: SQL, data manipulation using a procedural language, statistics, experimentation, and modeling

§ Proven achievements of developing and managing a long-term analytics and research vision, with algorithms and models that have been successfully integrated in production systems

§ Excellent written and verbal communication skills- ability to explain complex solutions in easy-to-understand terms.
Skills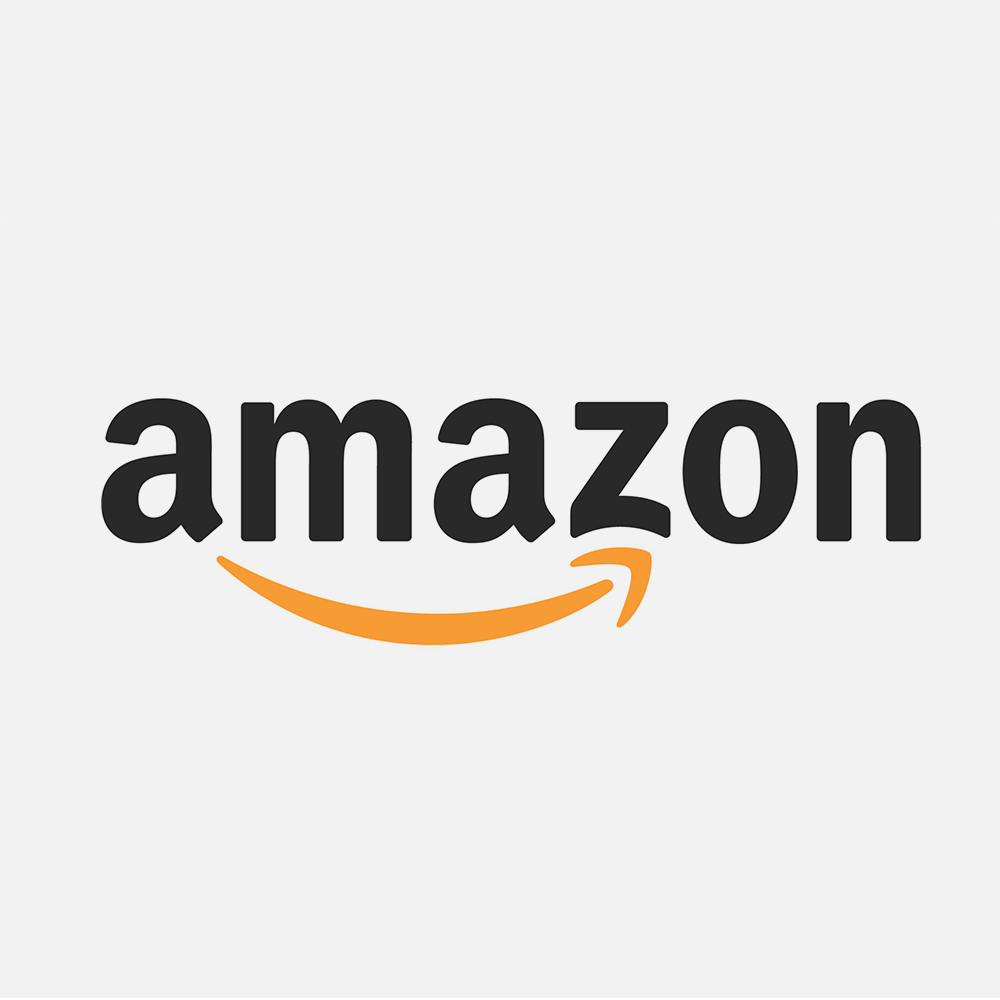 At Amazon we believe that Every Day is still Day One!

At Amazon, we're working to be the most customer-centric company on earth. To get there, we need exceptionally talented, bright and driven people.

We are looking to hire a talented and committed Engineering Project Manager for our growing Engineering team to play a critical role in managing Read more
Amazon's fast growth and technology innovation needs.

A day to take a first step. A day to look forwards to new challenges. And today is that day for you. It's your day to be part of something great. A day to make your ideas come to life. And your day to join a company that redefines itself every day. That's the energy and passion behind Amazon.



External Role Description:


Amazon is seeking an experienced and business oriented Engineering Project Manager to lead the capacity, capital planning and project execution for the continued expansion of our EU fulfillment network. Successful candidates will have strong level of ownership and be highly motivated individuals who have Engineering Program and Project Management experience. The role will understand the details of an Amazon Fulfillment Center design, implementation, modeling, estimating and managing new Fulfillment Center start-ups. This individual will lead a project team and provide leadership in managing the build specifications; pre-contract work, internal teams and vendor relations. This individual will be responsible for managing critical path and helping other teams deliver network capacity on time. The Engineering Project Manager will drive and invent and simplify strategy, will have high work capacity while being detailed oriented and agile to manage business changes and keep driving the initiatives. This individual needs to be comfortable interfacing and driving various functional teams and individuals at all levels of the organization in order to be successful.
Skills