Sign in or register for a JobTech account.
InfoComm Technologies
jobs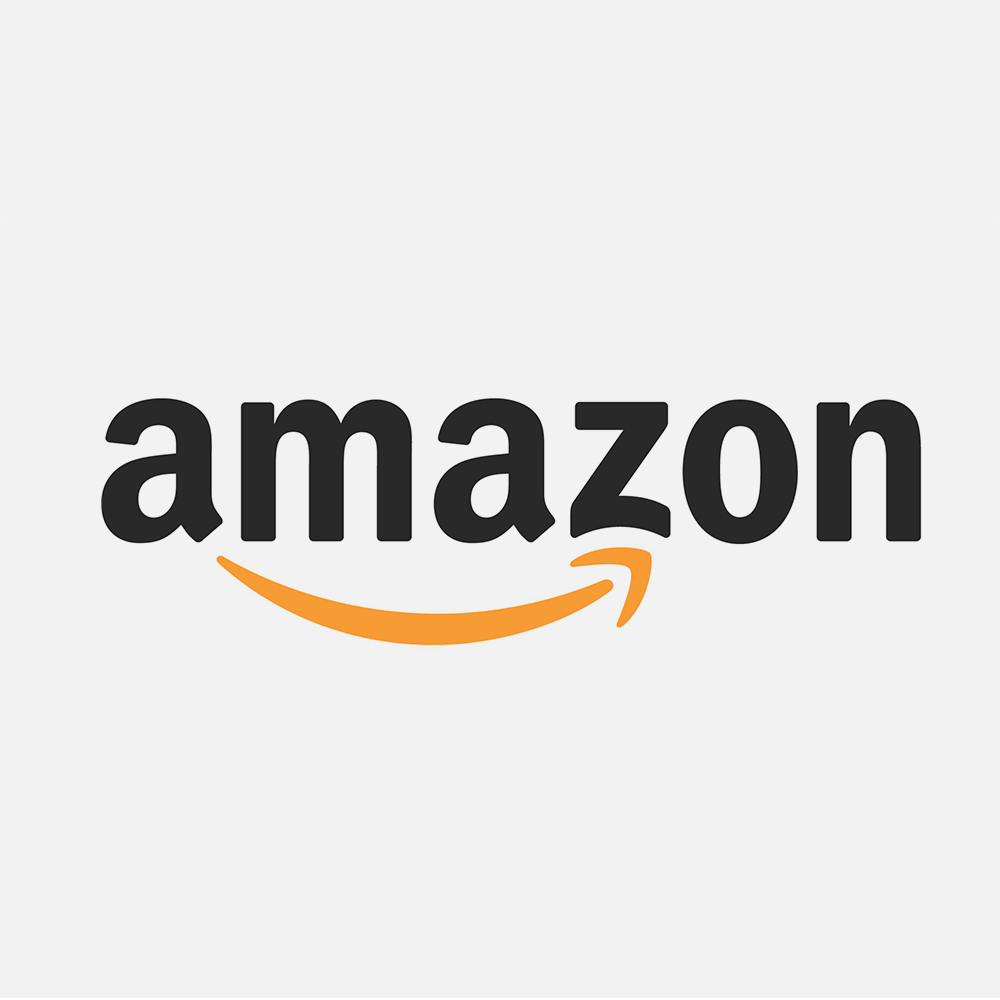 Would you like to be part of a team focused on driving adoption of Amazon Web Services (AWS) with prospective customers and partners? Do you have the business savvy and the technical acumen necessary to help establish Amazon Web Services as the premier cloud provider?


As an Inside Sales Representative with Amazon Web Services (AWS), you will be an important member of the Read more
sales organization. You will play a critical role in driving the full sales process from prospecting for new customer acquisition to driving expanded cloud adoption within the existing customer base.


Working in collaboration with marketing, solution architecture, field sales, and the partner teams, the Inside Sales Representatives primary objectives is to deliver revenue performance, support customer adoption of AWS services, and deliver a world-class customer experience.



Roles & Responsibilities:



· Responsible for prospecting and new business acquisition for assigned territory

· Ability to identify opportunities during the tele-qualification process and drive the full sales cycle to resolution

· Understand the business development process and is able to overcome competitive and technical objections while positioning AWS services products correctly to satisfy customer requirements

· Ability to articulate and deliver prepared business content that describe AWS services and pricing in order to persuade potential customers to adopt AWS

· Achieve monthly business goals including but not limited to pipeline generation and closed revenue

· Maintain a prescribed cadence of out-bound activity

· Stay current on Amazon Web Services products, technology and business technical certifications

· Partner closely with the broader country team to establish and execute the go to market strategy as well as with individual customers

· Record all customer information and maintain detailed tele-qualification records, in the CRM on each prospective customer

· Serve as internal business support and field questions from prospective and existing customers



#AWSSINGAPORE




Basic Qualifications



· 4+ years of high tech lead generation, business development or sales experience

· Track record of meeting and exceeding established business goals

· Proficiency in the use of email, with strong written and verbal communications skills

· Professional, ambitious, determined and results oriented mind set

· Positive attitude, team oriented, self-starter who can work alone and in a collaborative manner to achieve team goals

· Basic knowledge of cloud technology

· Knowledge of CRM

· BS/BA degree required, Masters or MBA degree is a plus

· Experience in Social Selling techniques and tools

· Previous experience in high technology or B2B space



* For more information on Amazon Web Services, please visit AMAZON Web Services**


#awssingapore



Preferred Qualifications



· Masters or MBA degree is a plus

· Experience in Social Selling techniques and tools

· Previous experience in high technology or B2B space
Skills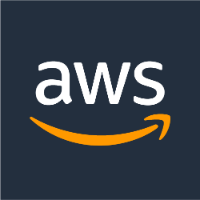 BASIC QUALIFICATIONSStrong analytical skills – has ability to ask right questions, analyze data, draws conclusion by making appropriate assumptionsOrganization skills – demonstrated ability to work independently to make complex investigationsCommunication skills – ability to communicate (written and spoken) in EnglishAbility to communicate complex technical problems in simple plain storiesAbility to present information professionally & concisely with supporting dataWork effectively & independently in a fast-paced environment with tight deadlinesAbility Read more
to engage with cross-functional teams and gather project/program requirementsOutstanding attention to detail; Exceptional problem solving skillsExperience in modeling complex business scenariosProficiency in SQL and Advanced Excel (Array and Statistical formulas)Knowledge of analytics & statistical tools such as SAS, PowerBI, SQL & ETL DW concepts
Skills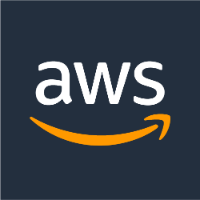 BASIC QUALIFICATIONSPursuing Bachelor Degree (Any Stream)Strong understanding of process improvement techniques in a production environment.Excellent business and communication skills and be able to work with business owners to develop and define quality goals.Subject matter expert in quality methods and protocol.
Skills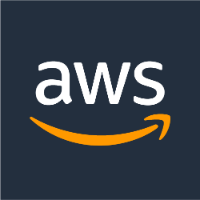 BASIC QUALIFICATIONS- 7 or more years of experience performing Data Warehouse Schema Design.- 7 or more years of experience with ETL tools.- 7 or more years of experience with either Relational Databases, NoSQL Databases or MPP systems.- 7 or more years of experience performing Data modeling, as well as Query optimization.- Must be willing to travel a minimum of 25% percent within the United States- Bachelor's degree required.
Skills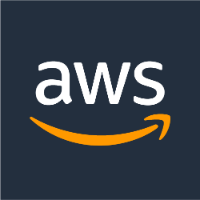 BASIC QUALIFICATIONSExcellent written and verbal English communication skillsBA/BS academic degree, or equivalent10 years' experience in Sales Operations and / or Professional Services Operations in multiple APAC courtiers2 years' experience in deploying processes in and working with Saleforce.comStrong analytical mind, able to extract deep insights and generate presentable reports using Ms. ExcelProven track record in working and leading change in multi-national global organizationsStrong communication and negotiation skills with experience Read more
in remote people leadership, and conflict resolutionProven ability to communicate with business and technical audiences at all levels, including demonstrated success influencing senior leaders and decision makers with business insights, financial analysis and forecasting.Demonstrated experience proactively recognizing a challenge or problem and working with a variety of teams and data sources to diagnose the problem and recommend solutions.Entrepreneurial, scrappy attitude and willingness to 'roll up' the shirt sleeves and get things done.
Skills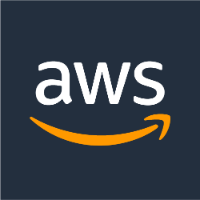 BASIC QUALIFICATIONSCurrently pursuing a bachelor's degreeStrong Microsoft Office skills, with good Excel skillsStrong communication skillsStrong project management skillsMust be able to work 40 hours a weekAble to be based at AWS' Singapore office
Skills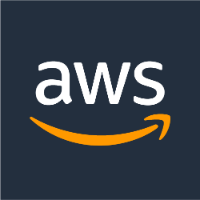 DESCRIPTIONThe APAC Commercial Operations Field Enablement Team is responsible for driving field readiness and field productivity for the APAC Field community, both our Sales and Technical community. We do this through the creation of effective training and development strategies, Field Engagement and communication strategies and through creation and management of key business mechanisms and sales tools.The team is looking for a senior strategy, operations and enablement lead to Read more
support the acceleration of our APAC ENTERPRISE strategy. The role will partner with the APAC ENTERPRISE leadership team, the APAC & Global Enablement teams and key cross functional partners to design and execute an enablement roadmap to accelerate field readiness and field productivity to support the acceleration of the business strategy.The successful candidate will have experience supporting ENTERPRISE Sales organizations and they will also have deep skills associated to program and change management. They will have a proven record in working cross functionally and leading virtual cross functional teams to build and execute successful programs. They will have deep experience in 1) understanding business strategies and effectively building programs to accelerate achievement of goals, 2) experience designing and managing effective Account Planning strategies that effectively support and coach field teams and effectively track and measure customer opportunity and progress, 3) Designing experiential programs that aligns and leverages business practices and mechanisms to support behavioral change, learning absorption and adoption 4) Experience building mechanisms and measurement strategies to enable impact assessment and a continual focus on closed loop improvement.If you are a self-starter with strong business acumen, strong program management, communication and collaboration skills and proven success in building effective and engaging enablement programs we would love to speak with you!Key ResponsibilitiesØ GTM Field Readiness and Acceleration of ENTERPRISE Field strategy through;o Collaboration with the APAC ENTERPRISE Leadership team, global & APAC field enablement organizations, as well as key cross functional organizations, on the design, development and execution of an ENTERPRISE enablement roadmap aligned to the ENTERPRISE business strategy.o Prioritize, build and execute enablement programs aligned to the enablement roadmap and develop mechanisms that measure and track the effectiveness and impact associated to programs deliveredo The build, execution and management of an effective Account Planning Strategy for the APAC ENTERPRISE Accounts, which will include a focus on planning templates, planning tools, assessment strategy and assessment mechanisms, organization skills and capabilities associated to created and managing strategic account plans.o Implementation and leverage of flexible and sustainable Sales Practices that facilitate the successful adoption of learning goals associated to the programs designedo Creation and implementation of mechanisms that facilitate knowledge sharing, best practice sharing and collaboration of field resources across the region.o Creation of Strategic Change Management plans that are focused on driving program awareness and adoption and implementation of ways to effectively measures impact and identify opportunities for continuous improvement.Basic Qualifications10+ years of experience in Strategy, Operations and Enablement roles supporting an ENTERPRISE Field Sales organization.10+ years of experience developing and delivering against a clearly defined and prioritized enablement roadmap, aligned to a business go to market strategy.Experience in designing, executing and managing an effective Account Planning Strategy that has improved the field sales ability to develop and manage strategic account plans, as well as improved manager and leadership coaching and support mechanisms to drive improvements in customer win rates and customer satisfaction.10+ years of experience in building and delivering effective field enablement programs focused on Sales and Sales Leader capability development associated to AWS Value Proposition and Selling Skills.10+ years program management skills with an ability to develop and execute large-scale projects plans with minimal supervision. Strong project management skills and experience, including managing internal stakeholders and external agencies, and multiple global and local projects at onceAn exceptional writer, editor, and communicator with executive presence as well as a demonstrated ability to synthesize complex concepts, formulate a clear point of view, and write concise and compelling narratives.Must be comfortable in fast-paced, deadline-driven environment and able to manage priorities wellAbility to exercise high judgment, particularly in narrow timeframes.Willingness to roll up one's sleeves and get work done, even when it's outside the scope of the job.An agile, flexible individual with a "can-do" approach to managing ambiguity and a highly iterative creative processPreferred QualificationsBuilding and maintaining partnerships with local and global teamsMeeting deadlines, prioritizing large workloads, maintaining a strong attention to detail, and working independently in a fast-paced and rapidly changing environmentExperience with latest learning technology that improves the efficiency and effectiveness of field training delivery and absorption.An Ability to travel ~ 25% time#AWSSINGAPORE#AWSAUSTRALIABASIC QUALIFICATIONS10+ years of experience in Strategy, Operations and Enablement roles supporting an ENTERPRISE Field Sales organization.10+ years of experience developing and delivering against a clearly defined and prioritized enablement roadmap, aligned to a business go to market strategy.Experience in designing, executing and managing an effective Account Planning Strategy that has improved the field sales ability to develop and manage strategic account plans, as well as improved manager and leadership coaching and support mechanisms to drive improvements in customer win rates and customer satisfaction.10+ years of experience in building and delivering effective field enablement programs focused on Sales and Sales Leader capability development associated to AWS Value Proposition and Selling Skills.10+ years program management skills with an ability to develop and execute large-scale projects plans with minimal supervision. Strong project management skills and experience, including managing internal stakeholders and external agencies, and multiple global and local projects at onceAn exceptional writer, editor, and communicator with executive presence as well as a demonstrated ability to synthesize complex concepts, formulate a clear point of view, and write concise and compelling narratives.Must be comfortable in fast-paced, deadline-driven environment and able to manage priorities wellAbility to exercise high judgment, particularly in narrow timeframes.Willingness to roll up one's sleeves and get work done, even when it's outside the scope of the job.An agile, flexible individual with a "can-do" approach to managing ambiguity and a highly iterative creative process
Skills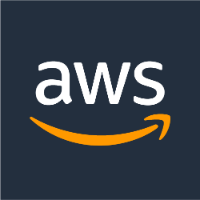 BASIC QUALIFICATIONSWe look for top talents who have :At least a Bachelor's degreeProficiency with Excel and strong analytical acumenStrong communication (verbal and written) and collaboration skills that enable you to earn trust at all levelsBusiness focused thinking, an ability to focus on key issues and a strong hands-on, results driven mentality
Skills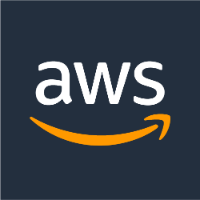 BASIC QUALIFICATIONSReview and validate partner opportunity submissionsProvide AWS management with analytics and metrics-based reportingSupport training of AWS sales and APN partners on opportunity management processDocument and communicate partner opportunity management processBuild strong partnerships across internal and external stakeholders to drive roadmap and program evolutionMailbox support for questions related to partner opportunitiesResolve conflict related to opportunity managementQualifications:Strong analytical skills requiredStrong organizational skills and attention-to-detail with the ability to multi-task Read more
and prioritize in a fast paced, dynamic work environmentBachelor's degree required2+ year experience in channel programs or channel operationsProven track record for bias for action, execution and delivering resultsAffinity for complex and creative problem solving and the desire to create and build new processesExcellent written and verbal communication skillsStrong presentation skills and the ability to articulate complex concepts to cross functional audiences
Skills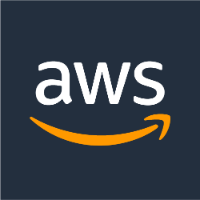 BASIC QUALIFICATIONSWe look for top talents who have :At least a Bachelor's degree4 to 8 years of relevant experience in retail, business management or consulting (could include buying, product management, financial analyses) with a proven history of delivering resultsExperience in negotiations, pricing, or inventory managementProficiency with Excel and strong analytical acumenStrong communication (verbal and written) and collaboration skills that enable you to earn trust at all levelsBusiness focused Read more
thinking, an ability to focus on key issues and a strong hands-on, results driven mentality
Skills