Sign in or register for a JobTech account.
InfoComm Technologies
jobs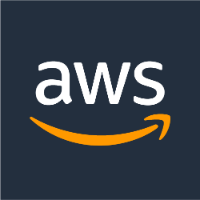 BASIC QUALIFICATIONSBS/BA degree5+ years of experience managing programs, campaigns, and/or product launchesAbility to communicate well with internal and external stakeholdersSuperior oral and written communication skills with a keen attention to detailCreative, critical thinker with advanced analytical skillsAbility to present ideas to various levels of an organization to gain support for initiatives.Demonstrated ability to work independently and autonomously
Skills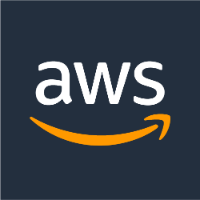 BASIC QUALIFICATIONSBachelor's degree, preferably in Business, Communications or Marketing1-5 years of work experience in a fast-paced and highly cross-functional organization - high-tech products/services preferredExceptional written, verbal, and interpersonal communication skillsMicrosoft Outlook is essential, as well as Microsoft Word, Excel and PowerPointAbility to work in a highly ambiguous environmentExperience in gathering data, analysis and presentation (written and oral)Ability to think logically and structure answersProven success managing time and juggling Read more
multiple projects in a high growth environment where priorities shift fastAttention to detailGreat organizational skills
Skills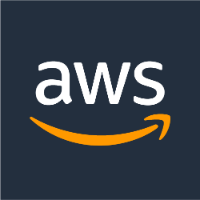 BASIC QUALIFICATIONSBachelor's degree in Business Administration, Finance, Economics, Computer Science, or related field.At least 4-6 years' experience working in Sales operations, Business operations areas directly engaging with sales forces.Proven experience with implementation of systems/tool utilized for CRM, variable compensation, revenue reporting, forecasting etc.Expert level in Excel and Data query tools.Strong business and financial acumen.Exhibits sound business judgment, a proven ability to influence others, strong analytical skills, and a Read more
proven track record of taking ownership, leading data-driven analyses, and influencing results.Able to operate successfully in a lean, fast-paced organization, and to create a vision and organization that can scale quickly.Strong written and verbal communication skills, with a track record of presenting to senior management.
Skills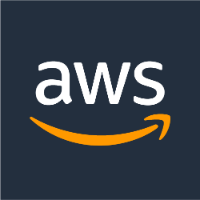 BASIC QUALIFICATIONSA stellar academic and/or professional record (fresh graduates eligible)Analytical and quantitative skills and ability to utilize Excel and/or other software to provide data to support your analysisExcellent English written and oral communication skills.
Skills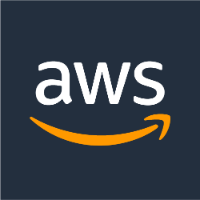 BASIC QUALIFICATIONS10+ years of experience in the technology sales, partner management, business development, product managementDemonstrated expertise in business-to-business (B2B) environment, software including Software as a Service or other cloud-based technologiesTrack record of success working for a SaaS company and/or building a partner ecosystem with solutions or innovation programsDeep experience managing joint GTM success with technology partners, including development and tracking of joint sell-with and sell-through business activitiesStrong verbal Read more
and written communication skills and the ability to articulate complex concepts to cross-functional audiences
Skills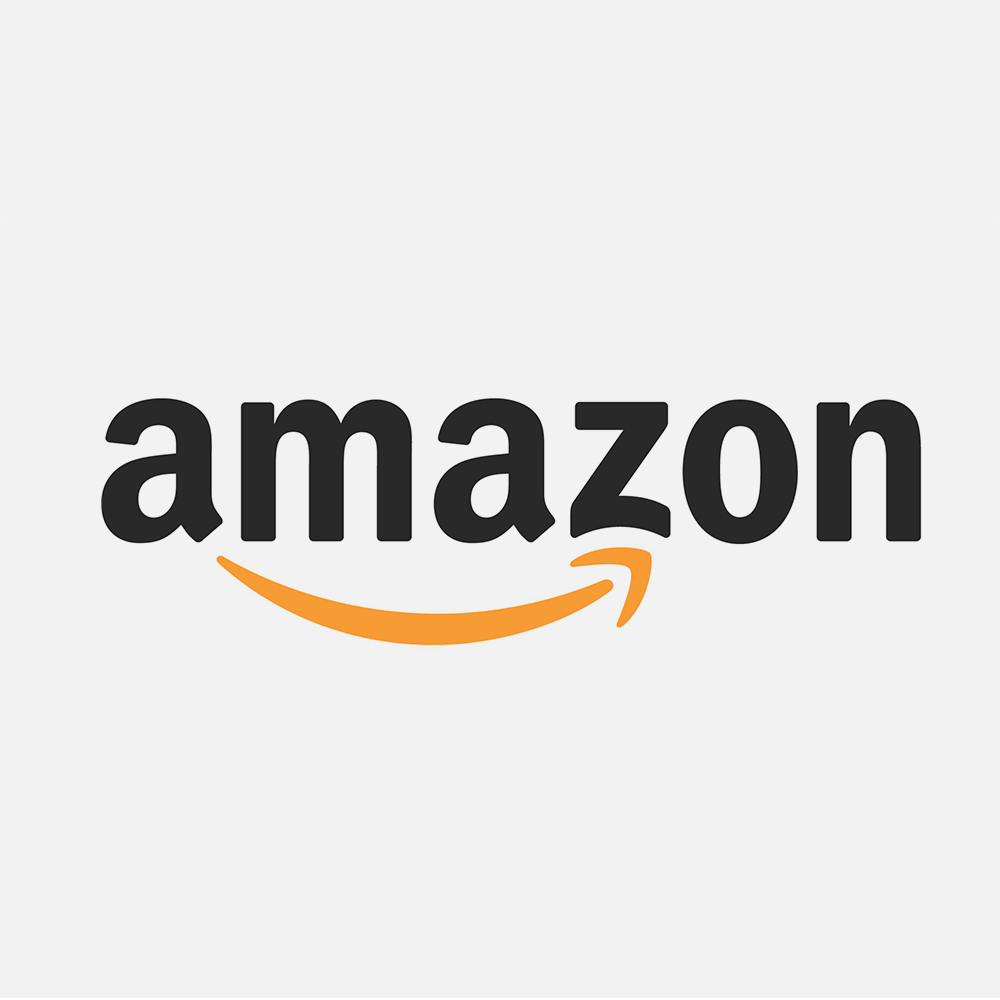 Amazon Web Services (AWS) is seeking a detail-oriented, data-driven, and enthusiastic Business Analyst to join the AWS Acquisition Team. In this role, you will help build and maintain the reporting and analysis framework for customer growth at AWS.


A successful candidate will be highly analytical, an expert with SQL and excel, experienced with reporting tools such as Adobe Analytics and Tableau, seek opportunities Read more
to inject advanced analytical techniques, resourceful, customer focused, team oriented, and have an ability to work independently under time constraints to meet deadlines. Programming experience is a plus (e.g. Python, R, etc.)


Role and Responsibilities

· You will work closely with product and program managers, data scientists, and senior management to define and build metrics decks that track results and allow us to make data-driven decision, that impact our global acquisition initiatives.

· You will contribute to deep analysis for our APAC market, provide recommendations for programs such as the AWS Free Tier, and support a variety of marketing programs (e.g. Paid Search, Website Testing, etc.).

· You will also manage and execute analytical projects from start to finish including data gathering and manipulation, modeling, problem solving, and communication of insights and recommendations to senior management.

· Compile detailed reporting of all live marketing campaigns that illustrate efficiency of paid media spend

· Work closely with vendors and internal groups to implement marketing campaigns and tracking

· Partner with Marketing operations team to implement Lifetime Value metrics to track and assess quality of acquired members post-acquisition and beyond

· Drive insights through monitoring and reporting on KPIs including traffic, acquisitions, trends and rankings

· Partnering closely with internal teams to synthesize reporting data and forecasting outputs

· Developing monthly acquisition reporting and presentations for Leadership; in addition to managing channel forecasting and budgeting activities

· Support monthly and quarterly assessments and forecasts of organizations financial performance

· Supports executive decision-making through facilitation and presentation of user testing insights and crafts recommendations that furthers program goals and objectives



Basic Qualifications



· BA/BS Degree in Finance, Computer Science, Statistics or related field with analytical bias

· 7+ years of experience as a business/finance/market analyst or in a similar job function

· 5+ years of relevant experience with data mining, SQL, Tableau, and data modeling

· Experience in developing business/financial models and metrics to address business critical issues in a time-sensitive environment

· Experience in using data visualizations tools to simplify otherwise complex analysis results

· Ability to think creatively, deal with ambiguity, and manage changing priorities in a fast-paced, dynamic environment.

· Demonstrated track record of creative problem solving; think big, start small, grow fast

· Strong attention to detail, excellent organizational skills, and ability to manage multiple projects and responsibilities

· Proven track record of taking ownership and driving results: self-starter and self-directed

· Exceptional interpersonal and communication skills

#awssingapore



Preferred Qualifications



· Passionate about and possess a strong understanding about AWS and the cloud computing space

· Both technically deep and business savvy enough to interface with all levels and disciplines within the organization

· Able to be strategic, but also drive tactics and execution; willing to get your hands dirty and get the job done

· Ability to multi-task and prioritize in a fast-paced and dynamic work environment

· Demonstrable knowledge of marketing best practices

· Strong team player; comfortable working cross function

· Passion for marketing metrics and process improvement

· Flexible and agile with ability to adapt quickly and be effective in new situations a highly dynamic environment

· Possesses passion, energy, a detail orientation, and enthusiasm to drive results

· Advanced degree in business or management highly preferred.
Skills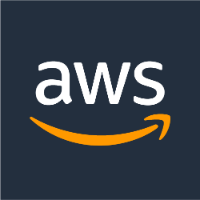 BASIC QUALIFICATIONS10+ years of experience in Hospitality and/or Travel industries in sales, partner management, business development, product managementStrong understanding of technology and enterprise IT systems in Hospitality, Travel, and/or Aviation industries (for example Point of Sale, Reservations, Property Management, Airline MRO, Customer Experience)Directly sold, supported, or marketed to clients and partners in the Hospitality, Travel, and/or Aviation industries across Asia PacificStrong verbal and written communication skills and the Read more
ability to articulate complex concepts to cross-functional audiences
Skills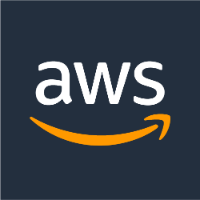 BASIC QUALIFICATIONSBachelors or equivalent advanced degree in Computer Science, Computer Engineering, Statistics, Mathematics or related technical discipline. Hands-on experience and project based learning in computer science, engineering or mathematics is preferred.Basic understanding of the key technologies in the field of AI, Machine Learning, Deep Learning and related domains. like big-dataBasic understanding of how ML models are used in in real-world environments and integrating AI/ML and other AWS services Read more
into large-scale production applications.Demonstrable experience building Business Intelligence & Data Visualization Reports with technologies like Tableau, Power BI, MicroStrategy etc. with writing SQL / Python scripts or other data manipulation scripts.2+ years managing/owning a program or portfolio of projects2+ years design/implementation/consulting experience or professional experience in software development / engineering in and Agile environment.
Skills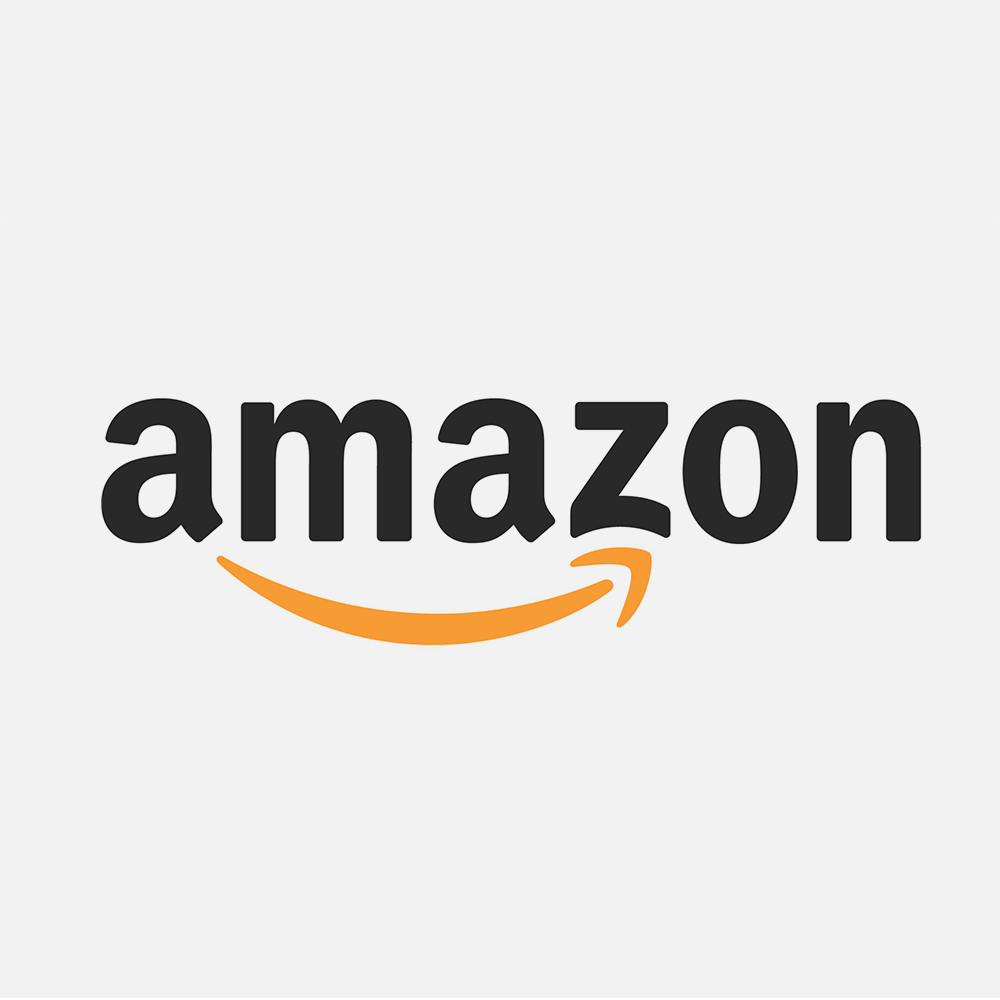 Amazon is seeking a dynamic and motivated Marketing Intern in Singapore for the Amazon Global Selling business. Amazon has online marketplaces in 13 countries, enabling third-party sellers to reach buying customers both locally and globally. Amazon Global Selling team is responsible not only for identifying, marketing to, and managing a pipeline of merchants from the SEA region, but also for supporting high value projects to help expand our Read more
global outreach.


The marketing intern will support our online (web and social) and offline marketing activities by understanding current pain-points/experience of existing and new Sellers from SEA region, identifying and connecting with key service providers, driving marketing campaigns to improve key performance metrics, and developing success stories to increase awareness of Amazon Global Selling in this region.


[More Information about Amazon Global Selling]

A Video about Amazon Services: http://vimeo.com/80936302

Amazon Global Selling: http://services.amazon.com/global-selling/


Core Responsibilities


Market Survey and in-depth study: conduct market deep-dive study through secondary research as well as seller experience surveys and focus-group interviews. Submit a report on survey findings, and actionable recommendations.


Marketing & Seller Education: Improve key marketing performance metrics by supporting planning and executing online and offline marketing programs & Seller education campaigns. Define campaigns and target audience, build segmentation lists, draft email campaign messages, deploy via marketing automation tools & channels, measure and report campaign performance metrics and follow-up plans.


Localization: Identify key content localization areas in collaboration with marketing managers, and work with localization teams to drive country level localization of marketing assets


Utilize CRM tools such as Salesforce.com to track all pertinent account and lead information



Basic Qualifications



· Working towards Bachelors, who can work full time for 6 consecutive months

· Strong written and verbal communication skills in English

· Excellent communication and interpersonal skills

· Self-motivated to work proactively on tasks

· Great team player

· Curious to learn marketing automation and analytics tools to help improve campaign effectiveness and efficiency



Preferred Qualifications



Experience in the global e-commerce business and in SEA region


Strong written and verbal communication skills in Chinese is advantageous


Experience and interest in eCommerce and Marketing (Digital Marketing, Social and Offline Marketing)
Skills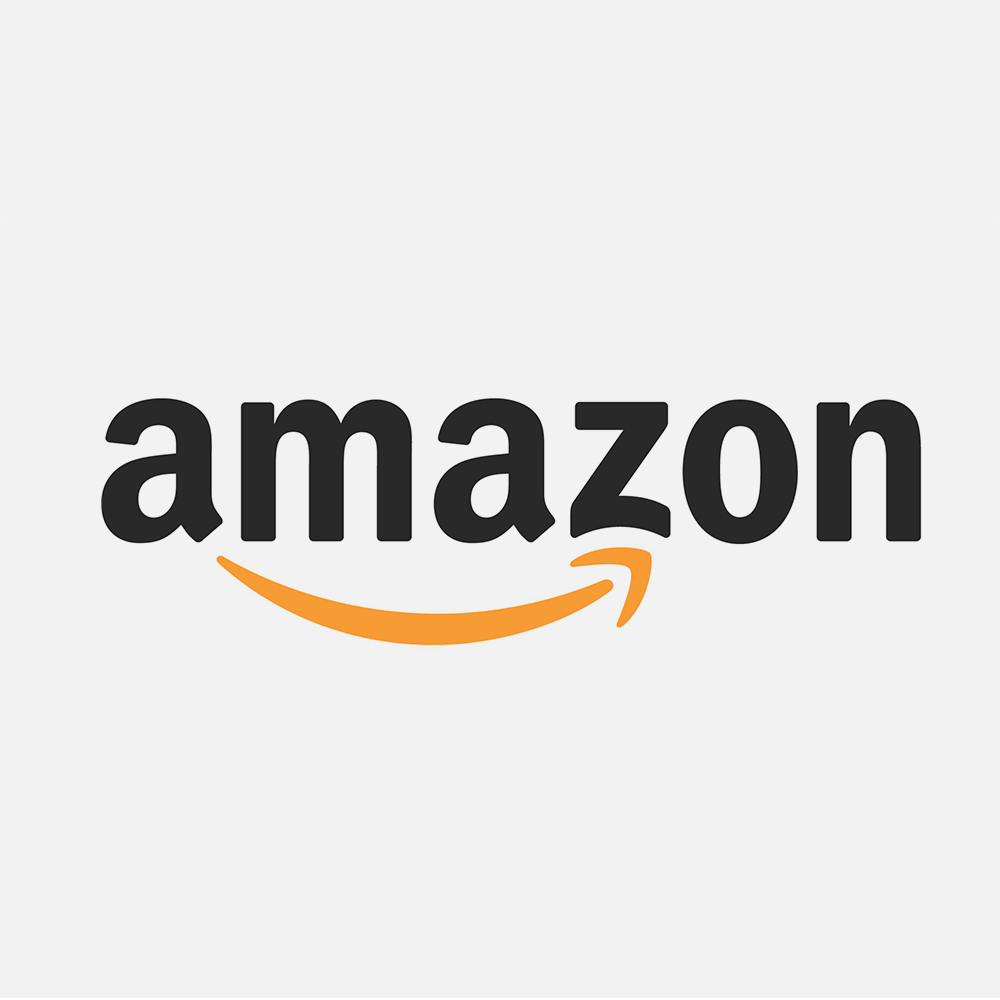 Amazon Web Services (AWS) obsesses over customers; delivering results for customers is what we do. We are looking for an independent, passionate, and deeply experienced professional with expertise and experience in leading the development of financial regulatory standards, translating complex financial regulatory requirements and expectations on the use of technology services into operational solutions, and executing effective senior-level engagement to assist our customers in moving their sensitive, regulated Read more
workloads to the cloud.


This candidate should be a technically experienced and innovative security/compliance professional who has the ability to handle a wide range of compliance requirements and can translate those requirements into applications for cloud computing. This position will have high visibility at the most senior levels of government agencies, financial institutions, and AWS including frequent interaction with CISOs, CTOs, their staffs, and AWS senior leadership. This role, as part of the AWS Security Assurance team, requires the ability to develop long-term projects and define processes and methods to ensure execution and productivity across multiple internal and external stakeholders, including customers and regulatory agencies.



Key Responsibilities:




Serve as financial services regulatory expert to AWS, customers, auditors, and regulators on regional and domestic regulations on outsourcing, cybersecurity, and operational resilience in the financial services industry.


Anticipate new or potential domestic and regional laws and regulations for potential impact to AWS and our customers and develop appropriate mitigation and implementation approaches. Escalate and manage escalations as necessary.


Develop and execute long-term regulatory projects and initiatives, which may have broad scope and complexity, for AWS and our financial services customers.


Create, optimize, and support cross-functional groups and projects.


Develop thought leadership material on cloud and emerging technologies for financial services regulators and customers.


Manage tight deadlines and drive for results, while being extremely detail orientated


Prepare project plans and track projects through fruition.


Support metrics, implement data collections mechanisms, analyze data and make recommendations.



Basic Qualifications



· 5+ years of experience in financial regulatory compliance, banking or non-banking supervision and examination, or regulatory affairs.

· 5+ years of experience working directly with senior government officials, boards of directors, and executives on financial regulatory, technology, or related policy issues.

· 5+ years of experience internalizing and/or influencing national, international, and sectoral laws and regulations.

· Advanced degree in related area of study (Computer Science, Engineering, Cyber Security, IT Security Management).

· Familiarity with cloud computing, technology risks, security and outsourcing.



Preferred Qualifications



· Highly effective oral, written and interpersonal communication skills; demonstrated ability to effectively and comfortably interact at senior and executive levels.

· Experience and proficiency in public speaking

· Self-starter with proven track record of successfully working with a wide array of functional groups across an organization and cultures as well as working independently.

· Strong analytical and critical thinking skills with the ability to use data to back up assumptions, recommendations and drive actions.

· Ability to investigate and analyze technical and regulatory issues with applicability to AWS services.


· Domestic and global travel may be required 30%-50%.



#AWSSINGAPORE
Skills