Sign in or register for a JobTech account.
InfoComm Technologies
jobs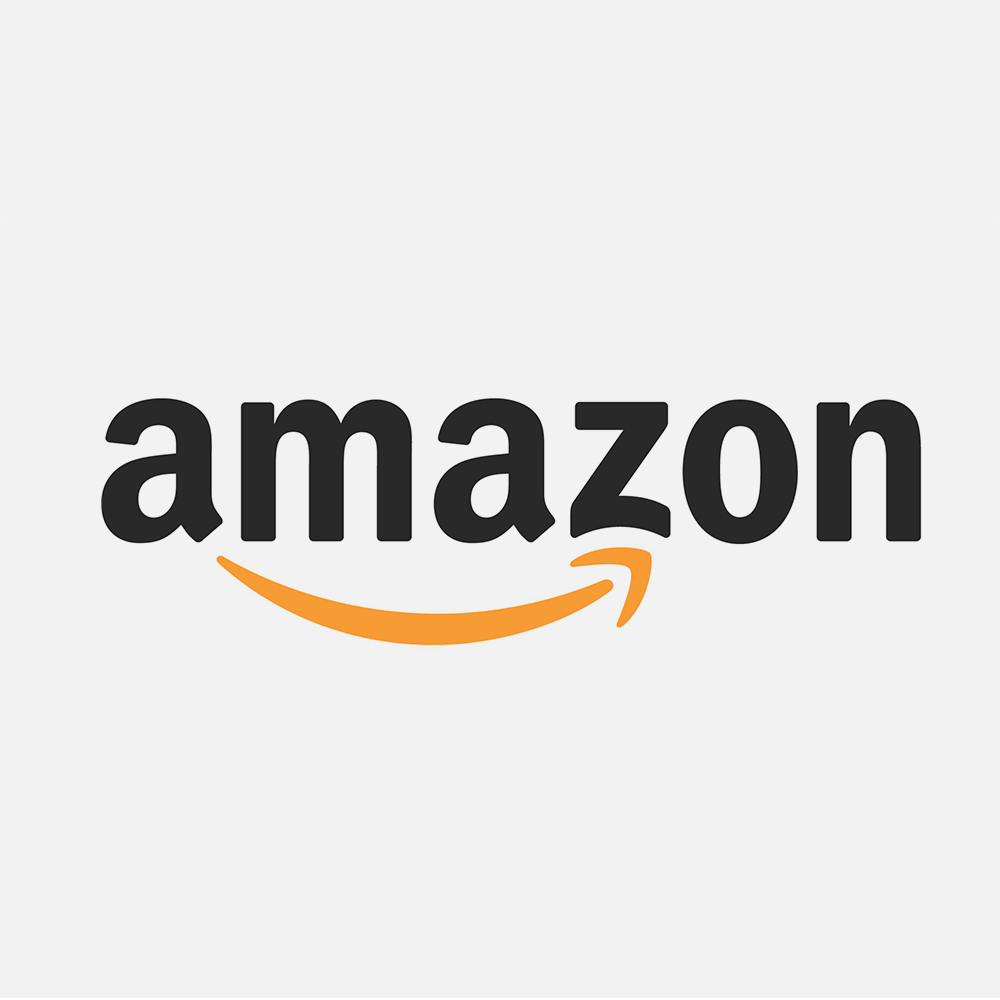 Amazon is seeking a dynamic and motivated Marketing Intern in Singapore for the Amazon Global Selling business. Amazon has online marketplaces in 13 countries, enabling third-party sellers to reach buying customers both locally and globally. Amazon Global Selling team is responsible not only for identifying, marketing to, and managing a pipeline of merchants from the SEA region, but also for supporting high value projects to help expand our Read more
global outreach.


The marketing intern will support our online (web and social) and offline marketing activities by understanding current pain-points/experience of existing and new Sellers from SEA region, identifying and connecting with key service providers, driving marketing campaigns to improve key performance metrics, and developing success stories to increase awareness of Amazon Global Selling in this region.


[More Information about Amazon Global Selling]

A Video about Amazon Services: http://vimeo.com/80936302

Amazon Global Selling: http://services.amazon.com/global-selling/


Core Responsibilities


Market Survey and in-depth study: conduct market deep-dive study through secondary research as well as seller experience surveys and focus-group interviews. Submit a report on survey findings, and actionable recommendations.


Marketing & Seller Education: Improve key marketing performance metrics by supporting planning and executing online and offline marketing programs & Seller education campaigns. Define campaigns and target audience, build segmentation lists, draft email campaign messages, deploy via marketing automation tools & channels, measure and report campaign performance metrics and follow-up plans.


Localization: Identify key content localization areas in collaboration with marketing managers, and work with localization teams to drive country level localization of marketing assets


Utilize CRM tools such as Salesforce.com to track all pertinent account and lead information



Basic Qualifications



· Working towards Bachelors, who can work full time for 6 consecutive months

· Strong written and verbal communication skills in English

· Excellent communication and interpersonal skills

· Self-motivated to work proactively on tasks

· Great team player

· Curious to learn marketing automation and analytics tools to help improve campaign effectiveness and efficiency



Preferred Qualifications



Experience in the global e-commerce business and in SEA region


Strong written and verbal communication skills in Chinese is advantageous


Experience and interest in eCommerce and Marketing (Digital Marketing, Social and Offline Marketing)
Skills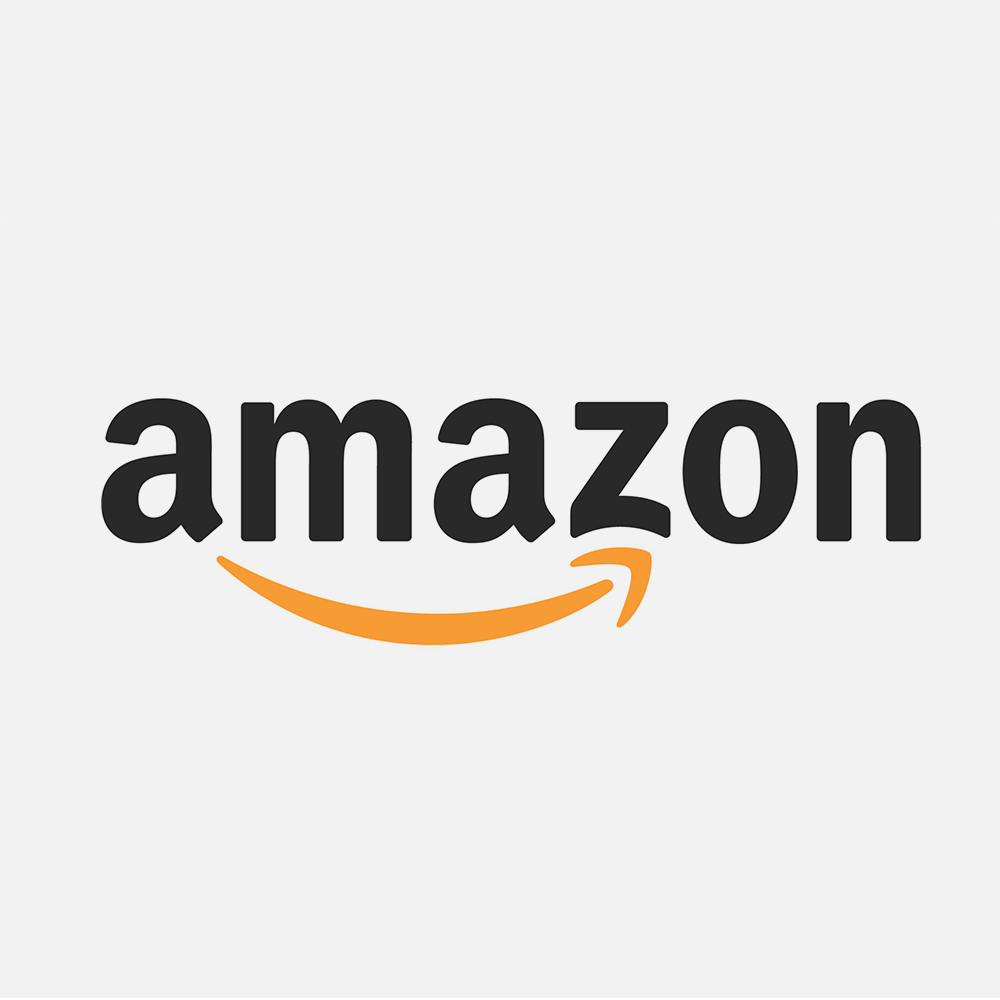 Amazon Web Services (AWS) obsesses over customers; delivering results for customers is what we do. We are looking for an independent, passionate, and deeply experienced professional with expertise and experience in leading the development of financial regulatory standards, translating complex financial regulatory requirements and expectations on the use of technology services into operational solutions, and executing effective senior-level engagement to assist our customers in moving their sensitive, regulated Read more
workloads to the cloud.


This candidate should be a technically experienced and innovative security/compliance professional who has the ability to handle a wide range of compliance requirements and can translate those requirements into applications for cloud computing. This position will have high visibility at the most senior levels of government agencies, financial institutions, and AWS including frequent interaction with CISOs, CTOs, their staffs, and AWS senior leadership. This role, as part of the AWS Security Assurance team, requires the ability to develop long-term projects and define processes and methods to ensure execution and productivity across multiple internal and external stakeholders, including customers and regulatory agencies.



Key Responsibilities:




Serve as financial services regulatory expert to AWS, customers, auditors, and regulators on regional and domestic regulations on outsourcing, cybersecurity, and operational resilience in the financial services industry.


Anticipate new or potential domestic and regional laws and regulations for potential impact to AWS and our customers and develop appropriate mitigation and implementation approaches. Escalate and manage escalations as necessary.


Develop and execute long-term regulatory projects and initiatives, which may have broad scope and complexity, for AWS and our financial services customers.


Create, optimize, and support cross-functional groups and projects.


Develop thought leadership material on cloud and emerging technologies for financial services regulators and customers.


Manage tight deadlines and drive for results, while being extremely detail orientated


Prepare project plans and track projects through fruition.


Support metrics, implement data collections mechanisms, analyze data and make recommendations.



Basic Qualifications



· 5+ years of experience in financial regulatory compliance, banking or non-banking supervision and examination, or regulatory affairs.

· 5+ years of experience working directly with senior government officials, boards of directors, and executives on financial regulatory, technology, or related policy issues.

· 5+ years of experience internalizing and/or influencing national, international, and sectoral laws and regulations.

· Advanced degree in related area of study (Computer Science, Engineering, Cyber Security, IT Security Management).

· Familiarity with cloud computing, technology risks, security and outsourcing.



Preferred Qualifications



· Highly effective oral, written and interpersonal communication skills; demonstrated ability to effectively and comfortably interact at senior and executive levels.

· Experience and proficiency in public speaking

· Self-starter with proven track record of successfully working with a wide array of functional groups across an organization and cultures as well as working independently.

· Strong analytical and critical thinking skills with the ability to use data to back up assumptions, recommendations and drive actions.

· Ability to investigate and analyze technical and regulatory issues with applicability to AWS services.


· Domestic and global travel may be required 30%-50%.



#AWSSINGAPORE
Skills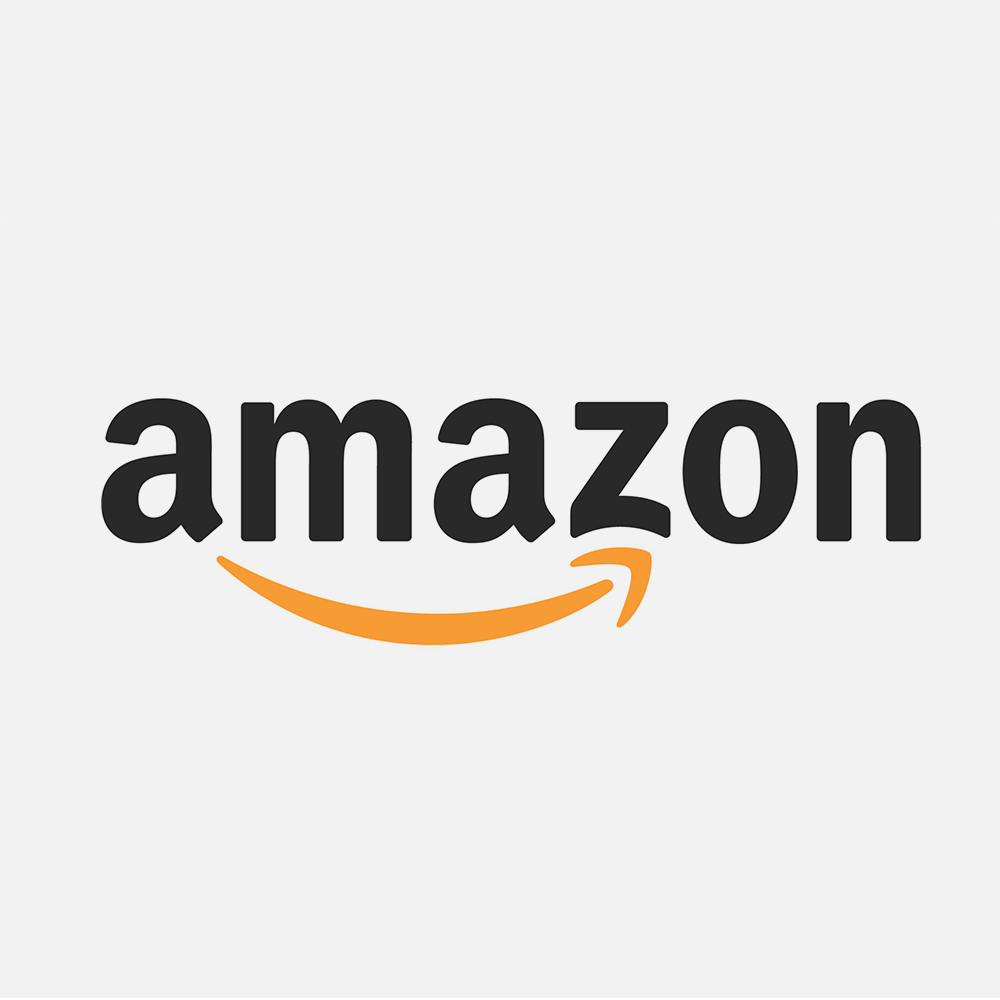 Amazon is seeking a dynamic and motivated Key Account Manager in Singapore for the Amazon Global Selling business. The Key Account Manager will be responsible for marketing Amazons global marketplaces solutions such as Fulfillment by Amazon (FBA) and Sponsored Products to new and existing Amazon Sellers from South East Asia region to further grow their business on Amazon. The Key Account Manager will be chartered with responsibilities to Read more
identify and manage a portfolio of Sellers comprised of a mix of both high value and transactional Global Sellers. The primary goal of this role is to help these Sellers to grow their business on Amazon by adopting scalable solutions like FBA while fully leveraging key marketing tools such as Sponsored Products.

The ideal candidate will also be in charge of projects to support the Amazon Global Selling business in meeting its account acquisition and output goals. Specifically, this individual will be responsible for identifying and building relationships with key influencers and decision-makers within the senior management and executive teams of managed accounts, along with internal stakeholders and cross-functional teams to assist in creating compelling Amazon solutions that meet and exceed customer requirements.


Background on Amazon Global Selling: The Marketplace or Selling on Amazon business exists in 18 countries and exceeds 50% of total Amazon unit sales and growing. Each year, tens of thousands of businesses join the marketplace adding millions of new products. Amazons vision is to offer the earths largest product selection and lowest prices for our customers. One way we deliver on this vision is by marketing to local country Sellers to persuade them to launch their products onto the platform thereby maximizing the quantity of items that they list while ensuring the highest quality of product images and information.



Core responsibilities for this role include:



· Identify, recruit and support sellers of various to adapt Amazon features and services on aggressive growth plans.

· Develop FBA recruitment strategy by analyzing the data and defining FBA value proposition.

· Review and monitor performance and sales of Amazon's sellers in order to provide them with consulting advice to grow their business.

. Implement and track metrics for recording the success and quality of the sellers. Use these metrics to guide your work and uncover hidden areas of opportunity.

· Understand and utilize Salesforce.com CRM tools to track all pertinent account information and status of prospective Sellers as well as respond to business forecasts as communicated by the Global Selling business.

· Meet or exceed operational metrics for managed accounts.

· Feedback to other teams within Amazon worldwide lessons learned during project implementation and post-live support phases.

· Create and articulate compelling value propositions around the Global Selling product to Sellers.

· Develop a thorough understanding of the e-commerce industry and competitive environment including knowledge of competitive product offerings and international markets.

· Support internal partners in driving change, removing roadblocks and increasing participation by local Sellers with respect to the Amazon Global Selling business

. Prioritize and complete additional projects while continuing to market the Amazon Global Selling business to prospective new Sellers such as mentorship, competitive analysis, and marketplace analysis.



Basic Qualifications



· Prior experience in sales or account management role, preferably in the eCommerce, retail technology, or software industries

· BA/BS degree preferred

· Demonstrated success in exceeding marketing targets using a consultative, solutions-focused approach

· Exceptional communication and presentation skills

· Experience in marketing nascent products/services in new geographies

· Highly analytical with the ability to manipulate data

· Ability to work in fast-paced environment and deal with ambiguity

· Strong written and verbal communication skills in English

· Experience in Singapore e-commerce

· 5+ years working experience



Preferred Qualifications



· Proven ability to influence others

· Track record of successfully scaling business campaigns

· Global e-commerce experience

· Experience using analytical, marketing, and productivity tools including Oracle Business Intelligence, Salesforce or other CRM tools, Microsoft OneNote, and Microsoft SharePoint.

· HTML and/or SQL skills highly desirable
Skills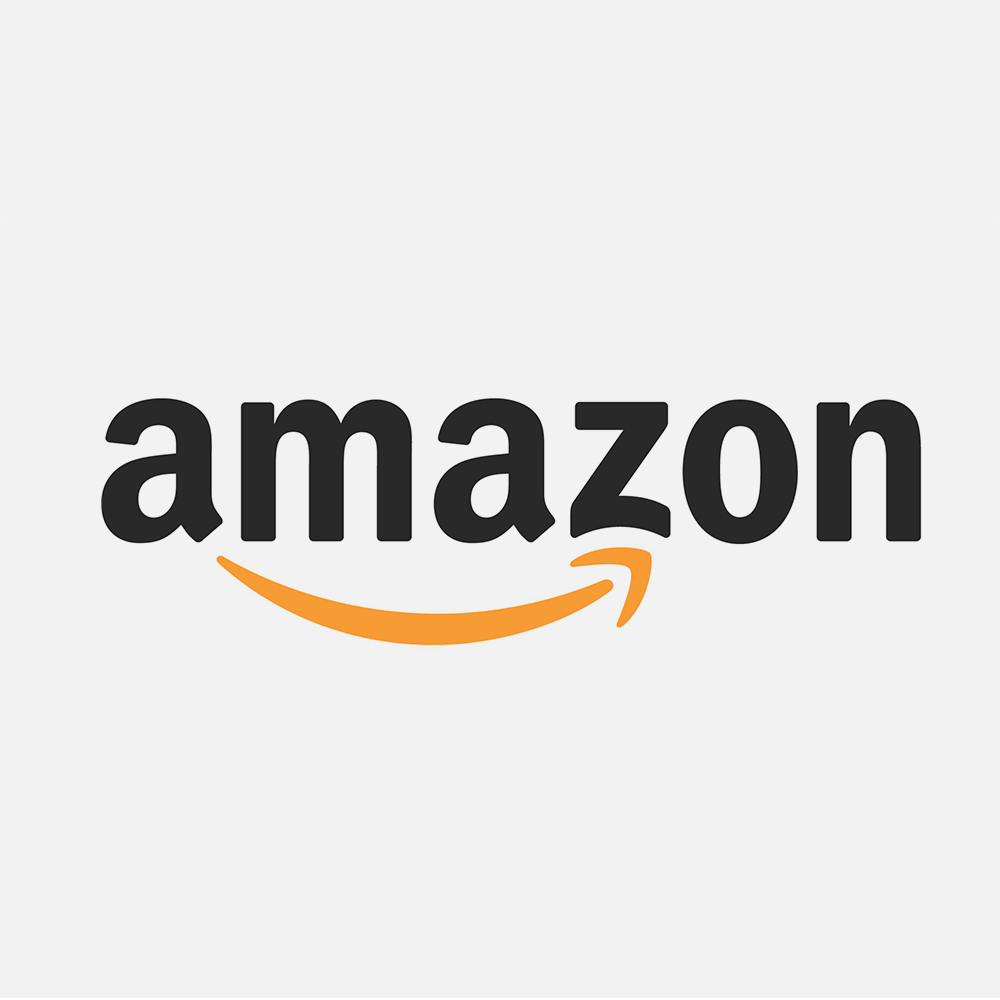 At AWS Professional Services, we are building a global professional services team to work on enterprise customer engagements around the world, and to help our partners develop technical expertise and capacity supporting these customers. To help grow and scale this business, we are looking for a Business Operations (BizOps) Manager, with strong operational, organizational, collaboration, and communication skills.


We are looking for someone Read more
who is passionate about the operations of a business. Helping ensure that the business can optimize its impact on behalf of customers because it is so operationally sound.



Responsibilities include:


· Opportunity pipeline management; work with sales and Professional Services teams to coordinate monthly pipeline reviews to ensure efficient execution across the team to sell new projects.

· Resource management; help us maximize our available capacity to staff customer engagements. Work closely with practice managers, helping them assess staffing needs across all engagements, based on each projects requirements. Maintain consultant skills matrix and related reporting.

· Project accounting; ensure complete and accurate project set up in project accounting system consistent with the contract statement of work for all projects. Drive timely entry of billable time and expenses across the team.

· Billing/Invoicing/Collections; Ensure billing, accounting and receivables teams all get accurate data feeds to track revenue and collections.

· Monthly metrics reporting; collaborate with practice managers and the sales operations teams to track and report all key performance indicators against annual, quarterly and monthly goals, by domain, region and sales segments. Refresh all management dashboards, regional reports and executive review documents. Refresh all individual metrics.

· Establish baseline metrics/reports to support the development of new practices.

· Business planning; annual and multi-year set up meeting cadence and working meetings to drive business planning for AWS Professional Services. Coordinate the preparation, agenda, and follow up actions to complete forward looking business plans.

· New hire on-boarding/training; track all new hires and ensure they have a great on-boarding experience. Maintain on-boarding documents and training plans to help all new hires become productive on customer assignments as soon as theyve completed their onboarding.

· Project Management; provide project management support to targeted client projects delivered by Professional Services

· Delivery Quality; Coordinate and drive initiatives to continuously improve delivery quality within and across practices

· Business Process; Maintain processes related to ProServe business, including program document, policies, document templates, etc.



Basic Qualifications



· 10+ year experience working in Professional Services Operations or Sales Operations.

· Experience with www.salesforce.com inputting, extracting and analyzing data.

· Demonstrated ability to develop business reports that help a professional services organization operate smoothly, with views that will meet the needs of other business partners (Finance, Sales Operations, Tax, Legal, etc.)

· Experience working in a horizontal or matrixed business.

· Project Management experience



Preferred Qualifications



· Undergraduate degree or equivalent experience

· Experience in tracking and working with end customers on accounts receivable issues

· Demonstrated experience proactively recognizing a challenge or problem and working with a variety of teams and data sources to diagnose the problem and recommend solutions.

· Project Management industry certifications



* For more information on Amazon Web Services, please visit http://aws.amazon.com**



#AWSSINGAPORE
Skills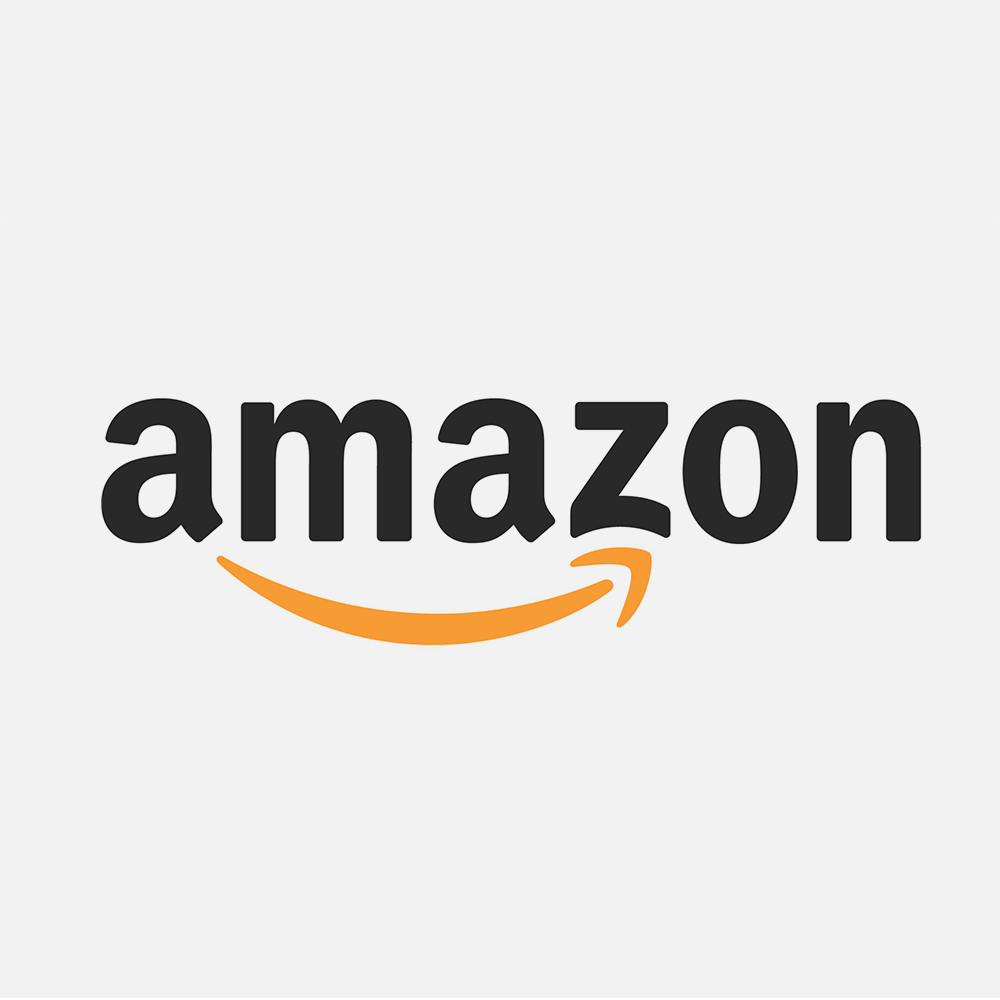 Since 2006, AWS has changed the way that organisations acquire and use technology by providing a highly-scalable, cost-effective, and flexible technology platform in the cloud. AWS is growing rapidly around the world, with millions of active customers using the platform every month ranging from startups to Fortune 500 corporations.


To support this rapid growth, AWS Asia is seeking a highly professional, experienced communications Read more
expert to lead partner PR strategy for the business. The purpose of the role is to build and manage the partner PR program, and media relations activity across APAC and Greater China, working closely with the business and marketing leaders in this segment. This role will help to build awareness of the AWS Partner Network (APN), the contributions and achievements of APN partners across the region, and the technology and business advancements and breakthroughs of APN partners in Asia.


The role requires a high-judgment, self-motivated, well-connected, and creative communications professional. This individual will have the demonstrated ability to work in a fast-paced, dynamic organization, and have a track record of generating results, as well as extensive experience in project management. They will pay painstaking attention to important details.


Excellent writing skills are imperative for this role. The successful candidate must think and communicate clearly and be able to formulate a clear viewpoint on complicated issues, creating a concise and well-written narrative to express this opinion. They will develop creative, effective approaches to complex communications challenges. The successful candidate will also have a deep understanding of buyer personas and their roles while creating compelling content that resonates deeply with enterprise audiences.


Charismatic and a natural relationship builder, they will have an influential voice and credibility with partners, customers, and senior executives. This role will work closely with the partner business leaders and their teams in APAC and GC, taking their vision and developing it into communications strategies at a regional level, and working with PR leaders in-country to localize and execute activities in-region, spanning many countries and many cultures. The successful candidate will also be prepared to roll up their sleeves and get work done, even when at times it sits outside the scope of the roles direct remit.

The role is based in Singapore, reports to the AWS Director of Communications Asia, and requires travel.


This role will drive AWS news and media relations activities for the partner business and AWS Marketplace through a sustained, strategic, annual program that supports the local business as it grows and evolves. The program will be executed at regional level by this role; and within country by the local PR leader in alignment and collaboration with this role. Other responsibilities include:

· Develop guidelines and deliver training to internal partner teams and APN partners on AWS press release guidelines, branding, messaging, and expectations, to ensure higher quality and third-party press releases on a range of relevant and interesting initiatives and achievements.

· Review all third-party press releases, ensuring they meet global AWS quality and branding standards, and are locally relevant.

· Develop and execute an annual communications program that showcases the work AWS is doing with leading ISVs in Asia, aligning with global programs and messaging.

· Develop partner communications plans to support the companys major customer events, AWS Summit and AWS re:Invent

· Partner with AR to ensure both programs are aligned and integrated to maximize effectiveness and impact

· Work with regional and global partner spokespeople to train and brief them ahead of media engagements. Partner with in-country PR leads to ensure local spokespeople have access to relevant, aligned enterprise messaging and content

· Keep regionally relevant statistics, messaging, and references up to date; and make it available to internal stakeholders and spokespeople

· Measure and analyse program effectiveness and impact, and make data-driven recommendations for improving the efficacy of the communications program. Work with in-country PR leaders to ensure they have access to data and information about partner comms in their geos to help them make wise decisions

· Provide communications counsel to business leaders across the region

· Manage news-related business and feature media opportunities to achieve annual targets and goals in coverage

· Manage the regional budget effectively and in alignment with business growth and goals.

· Monitor the media, and work to global team standards to identify and address inaccurate coverage



Basic Qualifications



Basic Qualifications

· Minimum of 12 years of public relations experience

· Technology and / or enterprise PR experience required; issues management experience required

· Experience working directly with customers, and developing their stories


#awssingapore



Preferred Qualifications



Preferred Qualifications

· Excellent written and oral communications skills

· Team player who is willing to roll up their sleeves to get the job done

· Outstanding attention to detail

· Creativity and bias for action.


#awssingapore
Skills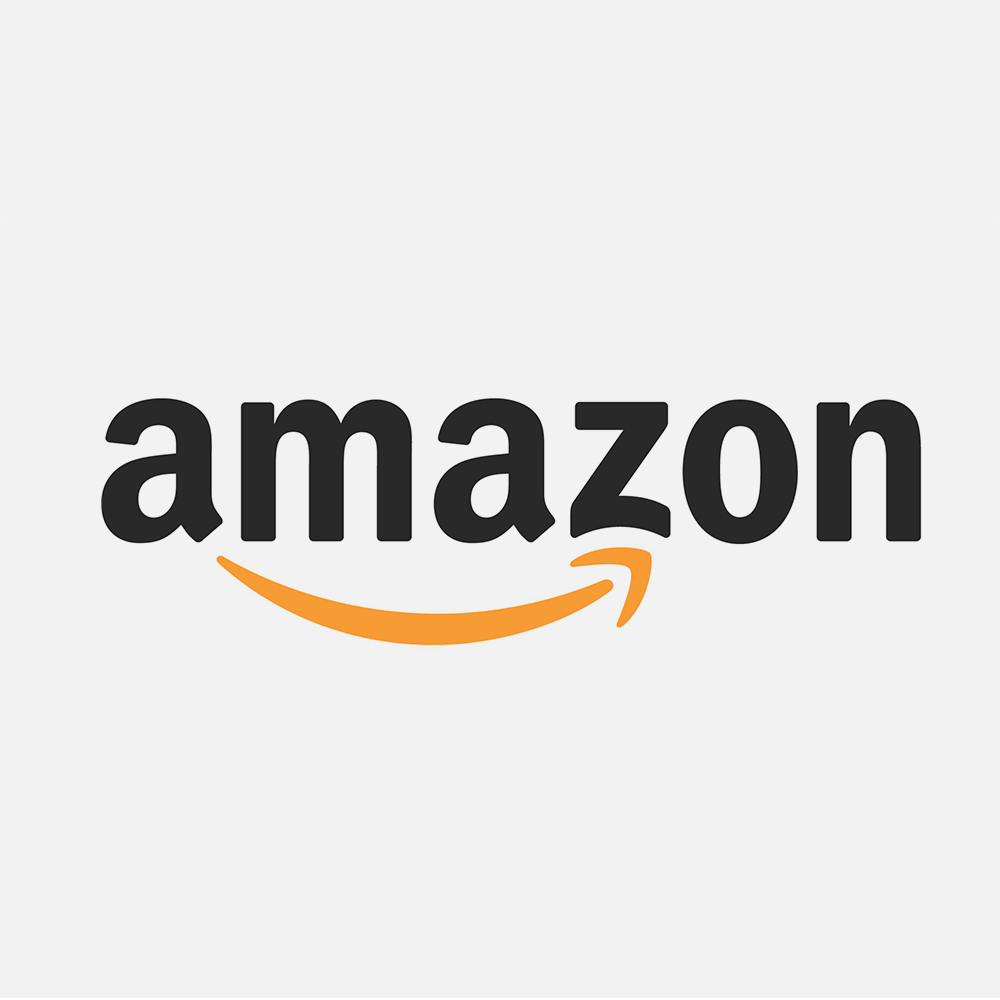 Professional Services - Senior Cloud Architect

(Location: Singapore)


Would you like a career that gives you opportunities to help customers and partners use cloud computing web services to do big new things faster, at lower cost? Do you like to work on-site in a variety of business environments, leading teams through high impact projects using the newest technology? Read more
Would you like to gain the deepest customer and partner insights on maximizing the value of cloud computing technologies?


At AWS, were hiring highly technical Cloud Consulting Consultants to help our partners develop technical expertise and capacity, while also collaborating with our customers and partners on key engagements. Our consultants will deliver proof-of-concept projects, topical workshops, and lead implementation projects. These professional services engagements will focus on key customer solutions such as, web applications, enterprise applications, HPC, batch processing and big data, archiving and disaster recovery, education and government.

· Expertise - Collaborate with AWS field business development, marketing, training and support teams to help partners and customers learn and use AWS services such as Amazon Elastic Compute Cloud (EC2), Amazon Simple Storage Service (S3), Amazon Simple DB/RDS databases, AWS Identity and Access Management (IAM), etc.

· Solutions - Define and deliver on-site technical engagements with partners and customers. This includes participating in on-site visits with prospective customers, understanding customer requirements, and proposing and delivering packaged offerings, and delivering custom solution engagements.

· Delivery - Engagements include short on-site projects proving the use of AWS services to support new distributed computing solutions that often span private cloud and public cloud services. Engagements will include migration of existing applications and development of new applications using AWS cloud services.

· Insights - Work with AWS engineering and support teams to convey partner and customer needs and feedback as input to technology roadmaps. Share real world implementation challenges and recommend new capabilities that would simplify adoption and drive greater value from use of AWS cloud services.



Basic Qualifications



· Customer facing skills to represent AWS well within the customers environment and drive discussions with senior personnel regarding trade-offs, best practices, project management and risk mitigation

· Demonstrated ability to think strategically about business, product, and technical challenges

· Highly technical and analytical, possessing 10 or more years of IT implementation experience

· Deep hands-on experience leading the design, development and deployment of business software at scale

· Proven experience with software development life cycle (SDLC) and agile/iterative methodologies required

· Experience with IT compliance and risk management requirements (eg. security, privacy, SOX, HIPPA etc.)

· Current hands-on software development experience required; Internet-related business models preferred

· Strong verbal and written communications skills and ability to lead effectively across organizations

· BS level technical degree required; Computer Science or Math background preferred



Preferred Qualifications



· Strong track record of implementing AWS services in a variety of distributed computing environments

· Integration of AWS cloud services with on-premise technologies from Microsoft, IBM, Oracle, HP, SAP etc.

· Masters degree in Computer Science



* For more information on Amazon Web Services, please visit http://aws.amazon.com**



#AWSSINGAPORE



To all Recruitment Agencies: AMAZON does not accept agency resumes. Please do not forward resumes to our jobs alias, AMAZON employees or any other company location. AMAZON is not responsible for any fees related to unsolicited resumes.
Skills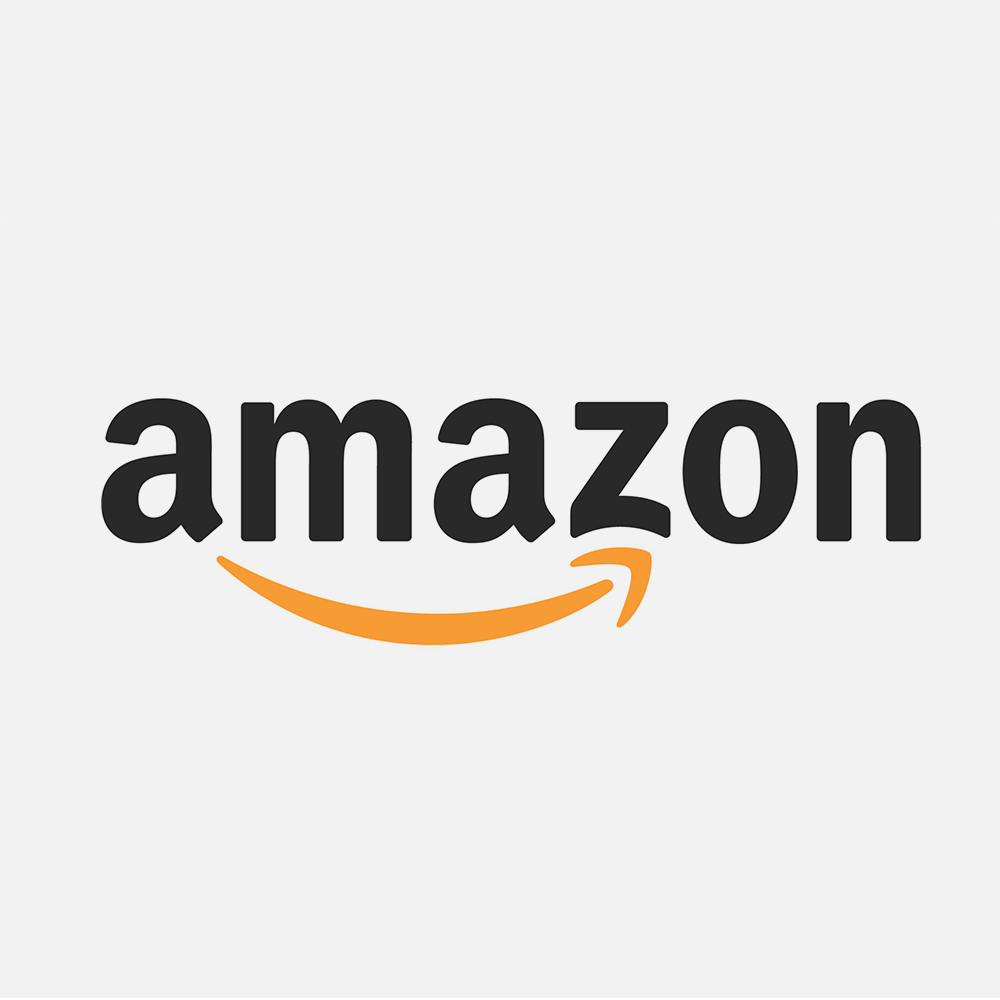 Amazon has built a reputation for excellence with recent examples of being named the #1 most trusted company for customers. To deliver on this reputation for trust the Marketplace Abuse team is tasked with identifying and preventing abuse for our customers and brand owners worldwide.


We are looking for people who are passionate about helping us ensure that customers may make great purchase Read more
decisions and that brand owners and sellers using Amazon are successful listing and selling their products. Amazons growth requires leaders who move fast, have an entrepreneurial spirit to create new solutions, have an unrelenting tenacity to get things done, and are capable of breaking down and solving complex problems.


We are looking for an experienced senior product leader to lead our abuse prevention program in APAC. This role is based in Singapore. The ideal candidate should be a self-starter, comfortable working through ambiguity, conceptualizing and leading complex initiatives from end to end and has an entrepreneurial spirit. Being able to think strategically and make data driven decisions is a must.


In addition to working with many stakeholders internally and externally, this role requires thinking big, demonstrating good judgment under pressure and the ability to thrive in a fast-paced, dynamic environment.



Basic Qualifications



· Bachelors Degree in Business, Technology or equivalent experience working in eCommerce or Technology organizations.

· 10+ years of leadership experience.

· 5+ years of product management experience.

· Proven track record in leading global teams.

· Strong analytical and quantitative skills with experience making data driven decisions.

· Excellent written and verbal communication skills with the ability to present complex information in a clear and concise manner to executives.

· Sound business judgement and the ability to influence others.

· Ability to think both strategically and tactically in a high energy, fast paced environment.

· Experience establishing goals and metrics to identify and measure opportunities and success.



Preferred Qualifications



· Graduate degree preferred.

· Direct experience working with trust and safety, risk, fraud or abuse issues.
Skills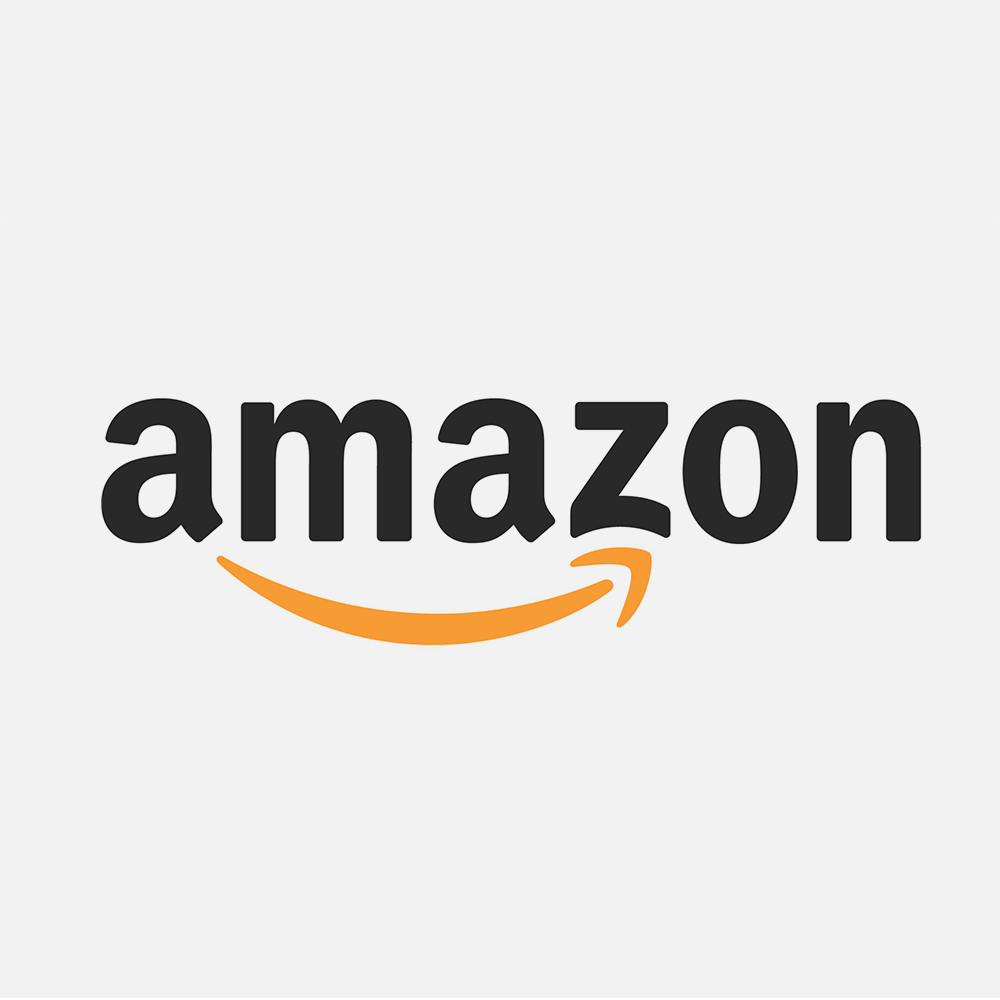 Amazon Web Services (AWS) is seeking a Field Engineer with a Mechanical Engineering background to become part of a global Field Engineering team, responsible for ensuring the effectiveness of the design and continuous innovation of our rapidly expanding data center fleet. As engineers at Amazon, we are responsible for achieving a world class uptime for our customers via our resilient designs and cost effective systems. As one of Read more
our Field Engineers, you will work directly with our Design Engineering, Construction, Operations, and Commissioning teams at the Data Centers within your assigned region to analyze problems with the existing fleet and implement solutions specific to your region, and across the global fleet. You will be the engineering representative on behalf of the operations team responsible for the successful closure for technical engineering issues encountered in live sites. You will be the point for contact for all internal groups looking for engineering based solutions to issues encountered post-handover. As part of continuous improvement and feedback cycles you will be tasked to provide suggestions for improving cost/performance/simplicity of our equipment and system designs. This will include reviewing existing designs and contributing your field experience to work with the Design Engineering team to drive the continuous improvement of the design and equipment selection.


As the Mechanical Field Engineer, you will directly support construction and be a part of the process from inception through design and commissioning, ultimately leading to site turnover. Post-handover you will be the subject matter expert for all things engineering within the first room and for successive builds, your role will be to ensure that the systems installed operate as effectively and efficiently as designed. Amazon has a global presence, therefore, domestic and international travel will be necessary up to 25% of your time. Teamwork is absolutely necessary for us to accomplish our goals. You must be able to work within a team and depend on others to accomplish the required tasks. This includes working with many of the internal groups within Amazon as well as external suppliers and consultants including; utility providers, equipment manufacturers, vendors, and contractors.

You will require or build a deep understanding of the critical equipment needs and operational challenges for large infrastructure mission critical sites and equipment; especially data centers, while understanding the constructability concerns of varying designs.


Field Engineers are responsible for the following:


Ø Understand the design, functionality, capabilities and operational controls of the Data Center(s) within your assigned Region.

Ø Provide direct hands on support to the onsite operations team including failure event support and root cause analysis, maintenance and troubleshooting support, best practices, maintenance initiatives and operating procedure review.

Ø Leveraging from your direct input into the resolution of operational issues, provide direct influence over all designs for construction of new Data Centers as well as legacy Data Center upgrades.

Ø Responsibility for the design, implementation and handoff of capital expenditure upgrades to existing data center spaces as well as ensuring that these upgrades are built into the next phase / building design.

Ø Work with internal teams to trouble shoot problems and conduct Root Cause Analysis (RCA) and Corrective Actions (CA) for design related problems affecting the efficient and resilient operation of the site.

Ø Work with commissioning teams to ensure that critical infrastructure is properly tested as well as validating installation, operation, and performance of the critical electrical/mechanical systems.

Ø Review and approve equipment submittals where necessary for first phase installations and for changes as they are proposed.

Ø Interface with internal data center design teams, server hardware teams, environmental health and safety teams to promote standards that maintain consistency and reliability in the systems and equipment installed within the site(s).

Ø When requested to provide support for other sites / regions, travel for site review and conduct engineering evaluations, audits, and site launches.

Ø Work on concurrent projects in multiple geographical regions.

Ø Have fun and work hard!



Basic Qualifications



Basic Qualifications

· Bachelors Degree in Mechanical or Building Services Engineering.

· 5+ year of experience in a similar Field Engineering, MEP Design or Commissioning Role in Mission Critical facilities.

· Must have fluent knowledge of continuous operating redundant electrical systems, cooling systems, air flow containment systems and building management systems.

· Experience reading and interpreting Single Line drawings, construction drawings and equipment specifications.

· Organized and have the ability to set priorities and meet deadlines and budgets.

· Possess excellent leadership and problem solving skills.

· Ability to carry design concepts through exploration, development, and into deployment.

· Ability to produce analyses that ensure designs satisfy defined requirements, including predicted performance and power quality specifications.

· Possess excellent communication skills, attention to detail, maintain high quality standards.

· Ability to develop solutions and execute plans on complex projects.



Preferred Qualifications



Preferred Qualifications

· 10+ years of direct experience with the construction, operation, or maintenance of data centers.

· Knowledge of local building codes and regulations including Life Safety.

· In depth understanding of both mechanical and electrical equipment/design related to data centers (Including but not limited to: uninterruptible power sources, diesel / gas turbine generators, electrical switch-gear, power distribution units, variable frequency drives, automatic/static transfer switches, chillers [air-cooled and water-cooled], pumps, cooling towers, heat exchangers, CRAHs, air economizers).

· Electrical: Good working knowledge of electrical system protection and coordination schemes.

· Experience with fast track design/build projects and or multiple significant upgrade projects.
Skills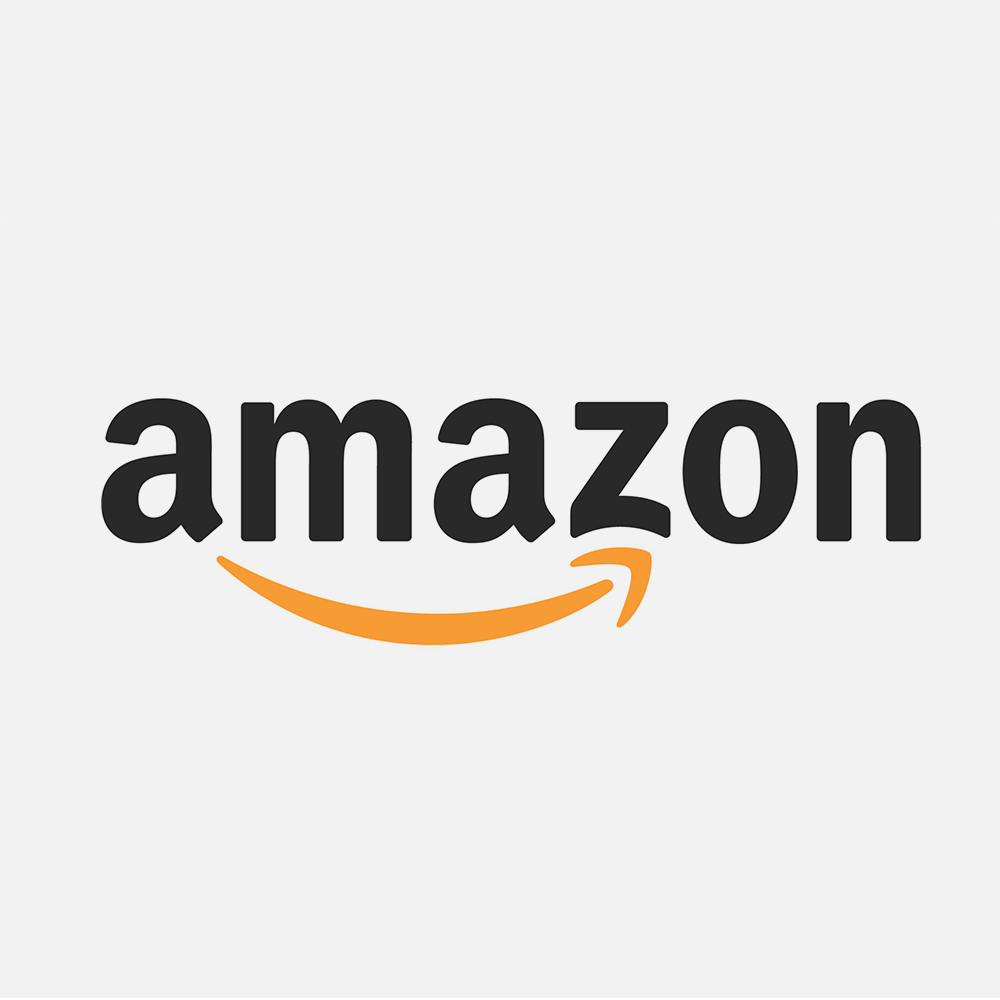 Amazon Web Services (AWS) is looking for a Solutions Architect to work with Internet of Things (IoT) partners. You will be working with a global community of software, hardware, and consulting partners that use AWS products such as AWS Greengrass, Amazon FreeRTOS, and the AWS IoT family of services. This position will be primarily focused on the hardware and OEM space, helping bring AWS to the edge and Read more
microcontrollers everywhere.


AWS is one of Amazon's fastest growing businesses, with tens of thousands of partners and millions of customers all over the world. We are reshaping the way that enterprises consume information technology and powering the developers who are building the next generation of industry leaders. AWS customers include some of the most innovative startups like Netflix, Airbnb, and Instagram, as well as some of the largest global enterprises like Intel, GE, Shell, and Samsung. AWS partners include the world's top technology and consulting companies such as SAP, Siemens, C3IoT, Splunk, and Accenture.


The ideal candidate is as comfortable white boarding complex software architectures with a roomful of engineers as they are briefing an executive audience. You will get the opportunity to work with a wide array of AWS partners, from well-established tech giants to innovative startups that were born in the cloud. You will also have the opportunity to write whitepapers, deliver technical webinars, speak at events and file patents for what could potentially be a future AWS product or feature.


Candidates should be a technical domain expert, with experience in embedded systems as well as having in-depth knowledge of IoT solutions in the cloud. Experience working directly with customers is required, and prior experience working with partner ecosystems is a plus.


Previous experience with AWS is desired but not required. You will get the opportunity to work directly with senior engineers at both customers, partners, and AWS service teams.


This position can be based in Seattle, New York City, or the San Francisco Bay Area. Other locations may be considered.


aws-partners-na



LI-JM5



Basic Qualifications



· 3+ years hands-on experience designing and building industrial/enterprise IoT solutions

· 5+ years of customer-facing experience, preferably interfacing with senior technical roles at large companies

· Demonstrated ability to think strategically about business, product, and technical challenges



Preferred Qualifications



An advanced degree in computer science, engineering or mathematics
Skills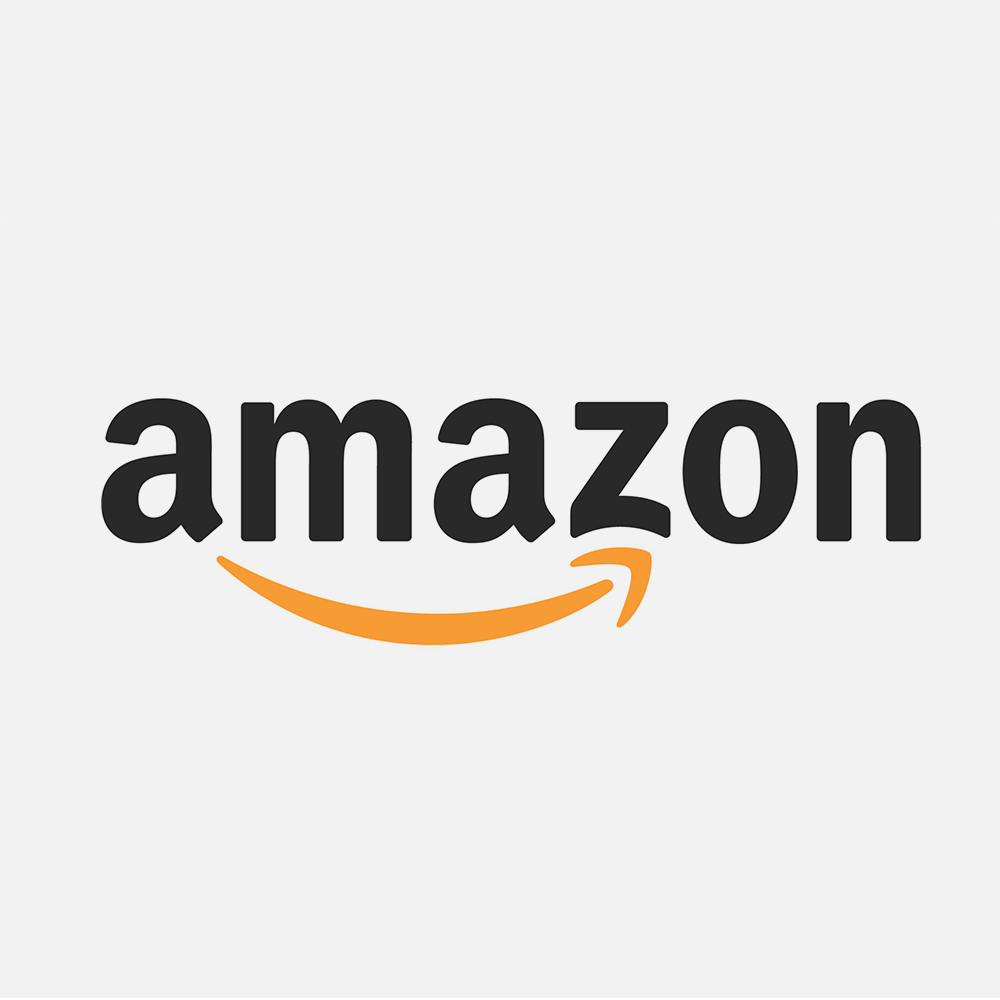 Do you have a passion for helping public sector customers to innovative and implement transformative IT solutions? Do you have an ability for helping customers to build their understanding of new cloud platforms and application architectures, and the consultative and leadership skills to launch and ramp a cloud project on a trajectory to success?


Amazon Web Services (AWS) is looking for experienced and Read more
motivated technical AWS and VMware experts specializing in VMware Cloud on AWS to join the World-Wide Public Sector (WWPS) Specialist Solutions Architect team. VMware Cloud on AWS allows customers to run VMware's Software Defined Data Center (SDDC) stack and leverage VMware's virtualization and management software to seamlessly deploy and manage VMware workloads across their on-premises and VMware Cloud on AWS environments.


As a member of this team, you will be part of global team of VMware-focused AWS Specialist Solution Architects and have the opportunity to work directly with VMware product and engineering teams, AWS customers, VMware customers, and partners looking to integrate this service with their products and service offerings.


The ideal candidate have a deep technical knowledge of and hands-on experience with VMware technologies such as ESXi, NSX, and vSAN, a strong understanding software architecture and cloud computing, and a deep understanding of AWS services such as Amazon EC2, VPC, and DirectConnect. In this role, you will need to be technically capable and credible with both AWS and VMware as well as effective in shaping the customer and solutions-focused skills of your team.


As a Specialist SA, you must enjoy learning and introducing new features and technology in order to help colleagues and customers embrace and adopt new technology. Furthermore, thought leadership in terms of looking beyond the technology and considering the value technology creates for our customers, and helping to change how technology are viewed as important aspects of the role. You will also need to be adept at interacting, communicating and partnering with other teams within AWS such as security and compliance, services teams, field solutions architecture, sales, marketing, and professional services.


Roles and Responsibilities

· As a member of the Specialist Solutions Architecture team, you will ensure success in helping customers accelerate their adoption of our specialized services and that of VMware Cloud on AWS

· Capture and share best-practice knowledge amongst the VMware solutions engineering and AWS solutions architect communities

· Guide and motivate the development of artifacts, data sheets, proof of concept best practices, and other high-value customer facing guidance and best practices

· Act as a conduit and liaison between customers, service engineering teams, and support


Candidates must have strong communication skills and be very technical, with the ability to earn trust with AWS and VMware customers and partners at any level, from executive to developer.


This role covers the Asia Pacific and Japan (APAC) region. Regular travel will be required.



Basic Qualifications



· Experience working with customers in highly regulated industries that have requirements for working with one or more security and compliance regimes

· 3+ years in customer-facing positions

· 5+ years hands-on, technical experience working VMware and/or AWS technologies

· 5+ years in highly technical roles

· Demonstrated experience with data center networks and network topologies

· Demonstrated ability to think strategically about business, product, and technical challenges

· Proven experience in a consultative technical sales or professional services with a proven track record of success.

· Ability to gain credibility and build relationships with all levels in an organization, from technical experts to senior executives

· Strong verbal and written communications skills are a must, as well as the ability to collaborate effectively across internal and external organizations and virtual teams



Preferred Qualifications



· An Advanced degree in computer science, engineering or mathematics or equivalent experience

· Expert level experience with data center networks and network topologies

· Expert software architecture skills and experience building complex software systems

· AWS Solutions Architecture Certification (Associate or Professional)
Skills