Sign in or register for a JobTech account.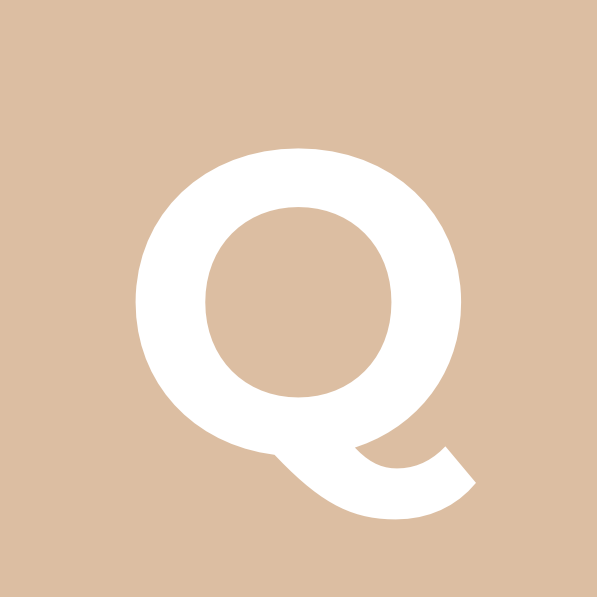 Qatar Airways



Welcome to a world where ambitions fly high.


From experienced pilots to dynamic professionals embarking on new careers, Qatar Airways is searching for talented individuals to join our award-winning team.


We take pride in our people—a dynamic and culturally diverse workforce is essential to why we are one of the finest Read more
and fastest growing airlines in the world.


We offer competitive compensation and benefit packages.



About Your Job:


In this role you will be supporting Manager ATM and Air Navigation Charges Manager to Monitor and Control Air Navigation Charges Budget for all operations within Qatar Airways route network. You will prepare annual air navigation charges budget, monitor expenditure by providing regular analysis/reports, control budget by verifying air navigation charges invoices.


You will conduct necessary flight planning and data analysis to support ATM and Charges initiatives. You will provide support and respond to requests from Business Finance, Accounts Payable, Insurance Claims, Outstations and Air Navigation Service Providers. Your scope of work also includes supporting Manager ATM in developing content and maintaining ATM section Procedure Manual in relation to air navigation charges.


Working within a team, you will provide a significant contribution in training and developing other employees for proper succession planning and risk management and to demonstrate ability to coordinate important tasks within the section to ensure timely delivery of critical information. Along with that you promote a culture of continuous improvement within the department



About You::


You must have a Bachelor's Degree or equivalent and have minimum of 5 years of job-related experience. It is essential that you have previous experience in Air Navigation Charges and have a good working knowledge of Flight planning and Operational requirements. Other suitable backgrounds include strong analytical skills, Flight Dispatch, Business Finance and Flight operations officer.


You must be computer literate and proficient in MS-Excel/MS-Access and dashboard applications such as Qlickview, PowerBI etc. You should be able to work under pressure and able to deliver tasks within tight deadlines whilst maintaining confidentiality. Excellent eye for detail & communication skills in spoken/written English is an essential requirement of the job.



Note: you will be required to attach the following:


Resume / CV
Skills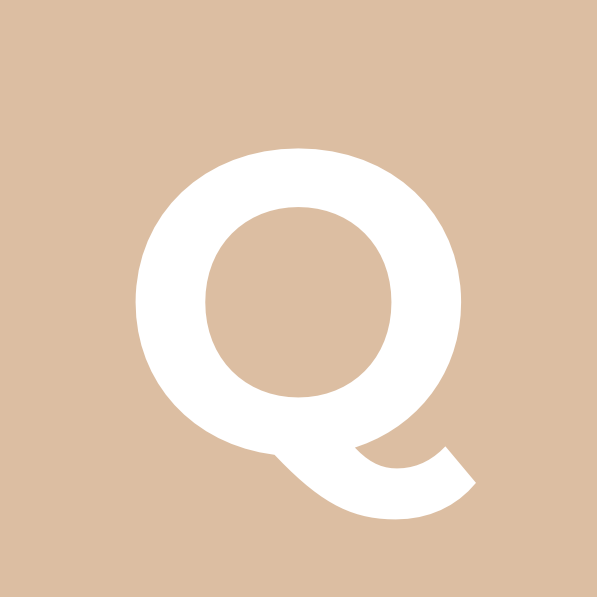 Qatar Airways



Welcome to a world where ambitions fly high.


From experienced pilots to dynamic professionals embarking on new careers, Qatar Airways is searching for talented individuals to join our award-winning team.


We take pride in our people—a dynamic and culturally diverse workforce is essential to why we are one of the finest Read more
and fastest growing airlines in the world.


We offer competitive compensation and benefit packages.



About the Job:


As a Regional Cargo Support Officer you will proactively investigate and coordinate business intelligence for the region. You will be responsible for analysis and monitoring of regional KPI's.


You will be monitoring and reporting for all commercial, sales, handling and operational matters in the region and overseeing performance. You will be observing and reporting for new sales opportunities in the region and assists in analysis for new destinations in the region.


You will produce regular and ad hoc reports for the Regional Cargo Team and Management when required. You will be required to assist in preparing costs and revenue budgets and all the data needed.



About You:

You must be a graduate with 4 years of experience related in the freight industry from which a minimum of 3 - 4 years will be in business analysis or similar job functions in airline industry. A Higher education in mathematics or business statistics is preferred.


Basic knowledge in Cargo operations would be an advantage. It is essential that you have Project Management experience and strong quantitative and qualitative analytical skills.


Good command of written and spoken English is essential. You must also be a good communicator with a team oriented personality. It is essential that you have Job specific skills like Business modelling and a high level of business objects knowledge.



Note: you will be required to attach the following:


Resume / CV
Skills

Administrative support and follow-up on the due diligence files of Thales different partners


Organize and prepare minutes of meetings for monthly review meetings


Support the internal processes and the contract administrative follow up


Prepare and support the monthly project reviews with the Regional Director


Read more
Maintain the order intake file


Monitor the consistency of the opportunity database for the region


Support and train the regional users of the opportunity database, manage the access rights and provide input to the central organization to optimize the tooling


Support the opportunity reviews with the Business units and Countries by preparing the input, organizing the meetings and preparing the Minutes of meetings.
Skills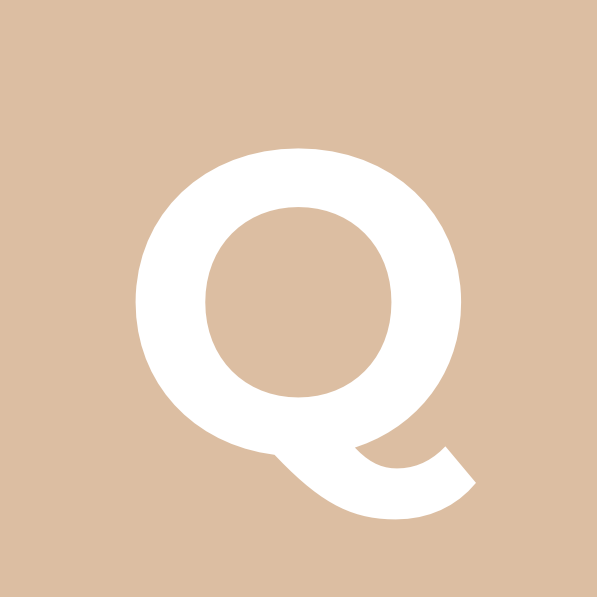 Qatar Airways



Welcome to a world where ambitions fly high.


From experienced pilots to dynamic professionals embarking on new careers, Qatar Airways is searching for talented individuals to join our award-winning team.


We take pride in our people—a dynamic and culturally diverse workforce is essential to why we are one of the finest Read more
and fastest growing airlines in the world.


We offer competitive compensation and benefit packages.



About Your Job:


Within the QR IT Management team reside multiple sub section/technology areas that provide operations and management of the enterprise server and workstation systems to include automating enterprise tasks. The Engineer shall be responsible for operating and maintaining the currently Software and MS OS patch deployment system as well as full lifecycle development activities ranging from development of minor enhancements to development of major version releases and revisions. The engineer should deliver services focusing on the development of the System Centre Service Manager (SCSM) platform. The Engineer will provide Tier III level SCSM support. The Engineer shall be responsible for the configuration, Maintenance of System Centre Service Manager.


Good understanding of MS Windows server administration like MS Windows Server 2008/2012, WSUS, DNS/DHCP servers.


Manage 25000+ clients across multiple sites with SCCM


Day-To-Day monitoring all SCCM Primary sites, Sites Data Base backups, Replication and its issues and SCCM clients health in order to maintain high service availability


Provided Level 3 support to troubleshoot package deployment, desktop software conflicts and SCCM client health issues by analysing corresponding logs.


Create complex and dynamic collections, advertisements, queries, reports and other technical guide & documentation for L2 support engineers


Knowledge of AD and Group policy & IP subnets


Automated Audit report of all systems for Asset inventory and investigation


Hands-on for migration for SCCM from internet to domain.


Software Distribution through DP`s and troubleshooting content Distribution, Troubleshooting management point, Distribution Point issue in SCCM


Manage local and remote site boundaries, site systems, site roles, inter-site dependencies and worked with network team to get the required ports for communication.


Build, configure, and troubleshoot Windows Services Update Server (WSUS)


Maintain Pilot machine list coordinate with all department business IT stakeholders to reduce the business impact from mass deployment of updates & application


Deployment of Monthly security updates & third party application, HP HW/BIOS/Driver/Firmware/OS updates using SCCM Software Update Point (SUP) and Windows Server Update Services (WSUS), created a monthly Pre-production Pilot and Production phased patching process for multiple sites


Expert level of knowledge and understanding of setup/use/troubleshooting of software deployment with "Maintenance Windows".


Monthly WSUS clean-up activity to improve the performance of WSUS server


Create Windows 10 Service plan for upgrading the Feature update of Windows 10 build version, before Microsoft end of support for old OS build versions.


Hands-on with mass software / application deployments with detail reporting for all workstations, deployments for Business critical and third party software deployment


Generate query-based collections and SCCM reports using SQL and WQL queries.


Publishing the applications to SCCM Application Catalogue


Provide level III support for escalated calls from Customer Support team



About You:


Bachelor's degree or higher, management information systems (MIS) 4 years of experience in software packaging and deployment. Working as a SCCM administrator. Administrating Group Policy. Administrating Active Directory. Creating, managing and administering WIM images. Working with WSUS. Advance SCCM skill set and ability to use and administer the toolset without assistance and/or additional training.


Skills in reading log files, and QA process. Skills with certificates and security stores, Windows virtual PC, and SCCM & Microsoft KB and TechNet forums usage.


Experience in creating documentation.


Core Knowledge of application repackaging tools


Experience performing SCCM Admin responsibilities, including all functions of the SCCM toolset and supporting its infrastructure.



Note: you will be required to attach the following:


Resume / CV


Copy of Highest Educational Certificate
Skills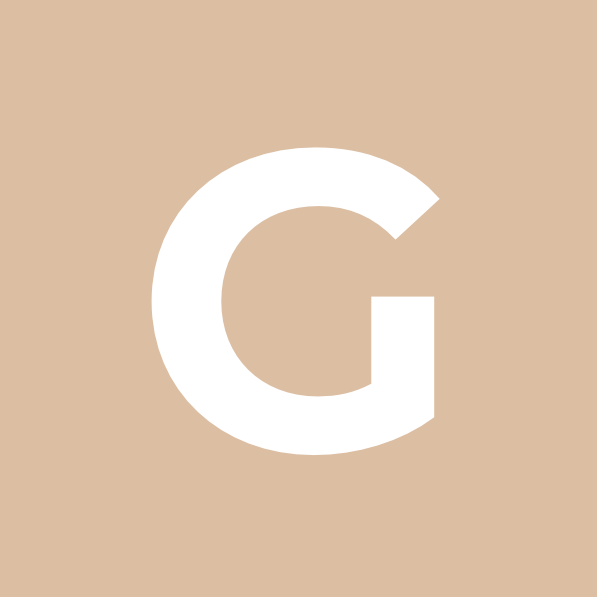 Role Summary:


Develop and industrialize for GE-Aviation Engine Services-Singapore, new component repairs and services for GE & CFM56 Commercial Jet Engines



Essential Responsibilities:


The Repair Development Engineer is responsible for defined work or projects with moderate to high complexity.

In this role you will follow an individual work plan, meet day-to-day short-term objectives and resolve Read more
issues through immediate action or short-term planning.


Lead and develop repair processes for Component Repair New Product Introduction (NPI), generate manufacturing routers, generate VSE package and various approval documentation, follow up to resolve technical concerns raised and follow through till approval is obtained.


Work closely with the US Repair Engineering team in Singapore, USA & other global sites, during the NPI repair development phase & industrialization.


Manage multiple NPI projects by providing scheduling, resource management, budget control and EHS compliance


Bring new ideas and positive support to the current NPI process & resolve technical or process issues arising during the development of the repair.


Implement productivity actions in order to improve the new repair process and respect objectives


Lead and effectively interface with Operations, Quality, and other support teams during NPI repair industrialization into the Shop and ensure that it meets Production, EHS, Quality, Cost Savings intent within schedule and budget


Interface with vendors and internal contacts in an effective manner to ensure that the action items to be carried out for the NPI are executed on time and on budget.


Assure that all engineering designs and technical data are complete and accurately documented to provide an accurate technical/historical base for future reference and to meet customer / end user requirements



Qualifications/Requirements:



Bachelors degree from an accredited university in Mechanical / Aeronautical / Material or other relevant Engineering discipline.


Fresh graduates with Honors are welcome to try.


Preferable with more than 3 years of relevant working experience in an Aerospace Component Repair development environment.



Desired Characteristics:



Bachelors degree in Mechanical Engineering is preferred


Prior experience with Aerospace Component Repair development or support is preferred


Corporate Training Program graduate (manufacturing/operations/engineering) is preferred (GE employees only)


Good understanding of manufacturing and inspection tools and processes used in the repair industry heat treat, thermal spray, peening, welding, machining, etc.


Working knowledge of blueprints, application of engine manuals and technical substantiation process will be an advantage.


Knowledge in Six Sigma & Lean Manufacturing is advantageous.


Ability to analyze problems, identify root causes and provide efficient solutions


Good time management and strong organizational skills, with ability to multi-task to meet deadlines and customer needs.


Ability to work in a matrix organization & interact with diverse global teams.


Strong interpersonal and leadership skills


Strong oral and written communication skills


Ability to communicate effectively and contribute to team projects


Strong project and team leadership


Able to achieve high quality results working under challenging time constraints.



About Us:


GE Aviation is the world's leading commercial engine supplier in the world. We use cutting edge technology with a world class workforce to create and service our new commercial engine plus provide world class overhaul and repair services to provide customers with the most cost effective solutions.



Locations:

Singapore; Singapore
Skills Date Posted:



2018-10-07-07:00



Country:



Singapore



Location:



5 Tuas Drive 2, Singapore




Responsibilities




To perform visual and dimensional inspection on aircraft components.


To inspect aircraft components and ensure conformance against the technical data.
Read more


To demonstrate personal commitment to safety requirements.


To perform responsibilities ethically at all times.




Requirements




Diploma, Higher NITEC, NITEC in related fields (e.g. Mechanical, Aviation, Aerospace Engineering)


Relevant experience in the aerospace/ aviation industry is preferred.


Personnel with CMM, NDT and/or SAP user experience have added advantage.


Candidates with no relevant experience are welcome to apply.



United Technologies Corporation is An Equal Opportunity/Affirmative Action Employer. All qualified applicants will receive consideration for employment without regard to race, color, religion, sex, sexual orientation, gender identity, national origin, disability or veteran status, age or any other federally protected class.




Privacy Policy and Terms:



Click on this link to read the Policy and Terms


United Technologies Corporation is an Equal Opportunity/Affirmative Action Employer. All qualified applicants will receive consideration for employment without regard to race, color, religion, sex, sexual orientation, gender identity, national origin, disability or veteran status, age, or any other federally protected class.
Skills Singapore,Singapore,Singapore


UAMEMM




Boeing International is a fast-paced, high demand, and exciting part of our business and the region presents growth opportunity for Boeing. This role as Operating Officer offers a unique opportunity to work closely with the regional leader and his/her leadership team assisting in the development, and integration and implementation of plans, strategies and processes to Read more
meet regional goals and objectives.




Responsibilities:




Provide day to day oversight and coordination of the Enterprise services team, in country/region.


Collaborate and partner with functional organization to lead integration of services internationally.


Execute high quality, safe and secure global operations that enables business success and provides superior partner experience; focus on delivery excellence, flawless compliance and optimized cost.


Lead the international project management function (the country/region) for starting up new business, operations and capability, ensuring day-one success; integrate with geographical diversification, coded project launch and new business enablement.


Partner with Boeing International country presidents and various Boeing international councils to deploy organization vision, operational strategy, compliance and operational efficiencies.


Develop actionable business strategies and plans that ensure alignment with short-term and long-term objectives developed in tandem with the country/region president.


Lead transformation initiatives to facilitate business growth by eliminating barriers and developing streamlined solutions.


Lead the Management Operating System for the Boeing entities within the region, including general operating rhythm, to ensure broad visibility of in-country initiatives and objectives.


Monitor performance with tracking and establish corrective measures as needed, and prepare detailed reports, both current and forecasting



Perform analysis and coordinate with internal and external stakeholders to: validate business results, determine scope to meet long range business goals and develop business case scenarios.





Skills and Qualifications (required):





Bachelors degree and 10 years of progressive leadership roles, leading international and integrated teams experience working abroad, leading global teams, or in another international setting




Strong operational, financial and program management acumen and skills




Ability to drive action and accountability in a matrixed environment




Excellent oral and written communication skills




Understanding of advanced business planning and regulatory issues




Innate ability to build relationships at all levels of the organization




Leadership skills, with steadfast resolve and personal integrity




Professional level fluency in local language and English




Ability to travel internationally 20-40%





Preferred Qualifications:





MBA or advanced degree




Roles in international/global space



Yes, 25 % of the Time

Boeing International

Manager with Direct Reports

No

No

Standard

Singapore; Boeing Singapore PTE. Ltd.
Skills Date Posted:



2018-08-14-07:00



Country:



Singapore



Location:



10 Loyang Lane, Singapore


Engineering



United Technologies Corporation is An Equal Opportunity/Affirmative Action Employer. All qualified applicants will receive consideration for employment without regard to race, color, religion, sex, sexual orientation, gender identity, national origin, disability or veteran Read more
status, age or any other federally protected class.




Privacy Policy and Terms:



Click on this link to read the Policy and Terms


United Technologies Corporation is an Equal Opportunity/Affirmative Action Employer. All qualified applicants will receive consideration for employment without regard to race, color, religion, sex, sexual orientation, gender identity, national origin, disability or veteran status, age, or any other federally protected class. Date Posted:



2018-04-24-07:00



Country:



Singapore



Location:



61 Seletar Aerospace View, Singapore

Responsibilities



Develop repair processes and create work instructions for new repairs or product introduction


Ensure processes, tooling, fixtures and machines are 100% complete and operational.
Read more


Liaise with P&W and other engine OEM on technical data, process qualification, and technology transfer.


Liaise with sub-contractor on the manufacturing of tooling and fixtures.


Provide technical support to Operations, including troubleshooting process & equipment-related issues, and technical data interpretation.


Support new equipment purchase & installation, as required.


Develop & maintain adequate process control and process improvements to ensure process robustness.


Perform regular process/technical data reviews to ensure compliance, and to implement process certification.


Actively support and participate in ACE, DIVE, and EHS activities.



Requirements



Degree in Aerospace/Aeronautical, Mechanical/Mechatronics or Materials Engineering from a recognized institution.


Minimum 5 years of relevant working experience will be at advantage. Training would be provided


Good understanding of workshop practices, e.g. machining, welding, cleaning will be advantageous.


Good understanding of the relevant airworthiness and regulatory agencies requirement.


Experienced with creation and revision of detailed work instructions.


Full understanding of process planning, process control, tooling & gauging.


Good understanding of Lean concepts, Mistake Proofing, Process Certification.


Be able to interpret engine manuals and blueprints.


Be able to work well independently, and in a team-oriented environment.


Good working knowledge in the applications of MS Project and SAP will be at advantage.


Strong analytical, problem solving and leadership skills.


Excellent communication and interpersonal skills.


ACE Associate, Lean or Six Sigma certification will be advantageous.



United Technologies Corporation is An Equal Opportunity/Affirmative Action Employer. All qualified applicants will receive consideration for employment without regard to race, color, religion, sex, sexual orientation, gender identity, national origin, disability or veteran status, age or any other federally protected class.




Privacy Policy and Terms:



Click on this link to read the Policy and Terms


United Technologies Corporation is an Equal Opportunity/Affirmative Action Employer. All qualified applicants will receive consideration for employment without regard to race, color, religion, sex, sexual orientation, gender identity, national origin, disability or veteran status, age, or any other federally protected class.
Skills