Sign in or register for a JobTech account.
Roles & ResponsibilitiesResponsibilitiesIssue quotations, acknowledge customer purchase orders and send invoicesEnsure customers' orders are processed promptly and accuratelyEnsure coordination on stock readiness, availability and delivery schedulesRespond customer queries and expedite requestsEnsure delivery and customer requirements are metUndertake ad-hoc duties as assignedRequirementsRequirementsDiploma in Business or Engineering or equivalentAt least 2 years of working experience in a customer service functionA team player, meticulous and self-motivated with a positive attitudeAble to Read more
work independently in a fast-paced environmentPossess good problem solving and communication skillsProficiency in MS Office
Skills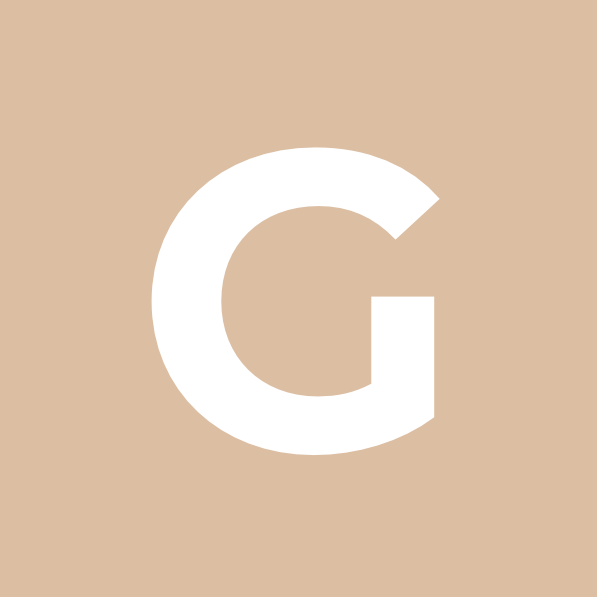 Roles & ResponsibilitiesAlign with Customer Support Manager (CSM), Fleet Service Manager (FSM) and Product Performance Manager (PPM) to Interface with customers at all levels and functions in support of the Electric System products.Interface with Electric System Program Office to manage regional needs (contracts, finance, product performance, demand planning, retrofit planning, etc).Manage/oversee entire customer business relationship.Manage all facets of new aircraft/fleet introduction at the airline customer level to ensure Read more
smooth entryinto service and compliance with contractual terms and conditions.Activities to include: initial provisioning spares coordination and monitoring, coordination with other Electric System functional areas to ensure commercial, and technical support required is completed.Align with CSM, FSM and PPM to organize and lead periodic business review meetings and/or regular reporting to/with assigned customers covering topics such as in-service product performance and problem resolution, quality, spare parts delivery performance, MRO turn time performance and commercial issue management.RequirementsBachelor's Degree / Master's Degree with minimum 5 years' of customer service experience in airline, heavy equipment or equivalent industry experienceAbility to work and interact at all levels of an organization.Demonstrated ability to build effective relationshipsAmbitious self-starter who can manage competing priorities
Skills Roles & ResponsibilitiesThe job holder will report directly to the Head of Customer Support within ATR EASTERN SUPPORT organization and functionally linked to Head of Airline Relation (ATR HQ). The successful candidate will be:Accountable for managing and strengthening the relationship with a portfolio of assigned ATR Operators, with the prime objective to maximise customer satisfaction.Prime interface for any major issues arising from his/her list of assigned customers, and Read more
which require coordination in ATR.In charge of coordinating the support activities across any areas of ATR, and ensuring transversal management of major subjects (reporting, training, major campaigns), in order to ensure that all customers' requests and issues are satisfactorily answered by ATR and in a timely manner.Ensures that the assigned operators are kept well informed of all relevant developments at ATR and promotes the products and services developed.Ensure daily contacts with the operators assigned to him/her, on major support matters and make sure that these are duly taken into account and addressed by ATR.Visit the assigned operators on a regular basis, in order to review the overall support situation: technical matters, spares support and related services, vendor issues, maintenance and working parties, credit management, training requirements, etc.Ensure the co-ordination of all support matters within ATR as far as his/her assigned customers are concerned. In particular, specific project management and follow-up shall be performed at the occasion of major campaigns (retrofit, etc.) or working parties. These tasks are handled across all ATR Directorates, especially Customer Services, Technical and Operations. Support Commercial Directorate staff during sales campaigns and, in particular, participate to the first contacts with potential customers in order to present ATR Customer Support organization and services and assess their specific needs.Monitor customer's satisfaction and ensures proper communication is made internally on the matter. Assist the Credit management team in the efforts to collect on time payments from the customers.RequirementsUniversity degree or equivalent either in engineering or business management.Good knowledge of aircraft systems and structures and understanding of aircraft maintenance and operations issues.Experience in an aircraft manufacturer Customer Services Organisation and activities, an airline or with Customer Support representative experience.The individual must be highly customer oriented with good communication skills and the ability to engage people from very diverse cultural backgroundsFrequent travelling is requiredAbility to work under stressful conditions.Ability to understand and synthesize complex issues and co-ordinate the activity of different working teams towards their resolution.Working experience in aviation industry would be an advantage.
Skills Responsibilities· To perform visual and dimensional inspection on aircraft components.· To inspect aircraft components and ensure conformance against the technical data.· To demonstrate personal commitment to safety requirements.· To perform responsibilities ethically at all times.
Skills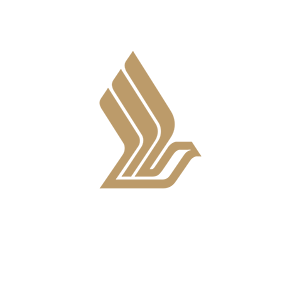 Heavy Maintenance Singapore Services (HMS Services), a joint venture between SIA

Engineering Company (SIAEC) and Airbus, leverages on the synergy of SIAEC's extensive

maintenance experience and expertise with Airbus' depth of technical and engineering

knowledge as an airframe original equipment manufacturer. Airbus will develop the joint

venture as Read more
its Centre of Excellence for Airbus A380 and A350 Heavy Maintenance in Asia,

which will complement SIAEC's extensive airframe service offerings in Singapore and the

Philippines.


As part of our growth plan, we are constantly looking out for talented, hardworking and

energetic individuals who thrive on challenges and enjoy working in a fast-paced and

dynamic environment. If you are looking for an exciting and fulfilling career, we are looking



for suitable individuals to join us for the position of:


Quality Engineer



JOB DESCRIPTION




Ensure that the Company delivers all maintenance activities according to Quality Manuals and Quality


Standards of the Company in line with CAAS and EASA requirements and customer satisfaction


Ensure that Company procedure required for Part 145 approval is set up and maintained


Review local procedures prior to submission for integration in the Maintenance Organization Manual


and approve the relevant documents


Establish the audit plan and ensure the follow up and closure of any non-conformances identified,


review of opportunities for improvement, and as applicable revision to processes or procedures


Grant authorizations specifying scope and limit for all Maintenance Organization certifying staff


Ensure training is deployed across the organization in coordination with a Training coordinator /


Manager including assessment of Certifying Staff authorization


Develop and manage the Safety Audit, Training and Risk Management Systems


Monitoring compliance to relevant statutory and company regulations and standards regarding


Occupational Health, Safety and Environmental related issues.


Provide guidance and direction for the planning, implementation and operation of the Safety


Management System.



REQUIREMENTS



Applicants should have a valid CAAS B1 or B2 Licence with experience in Quality from an


aviation/aerospace maintenance repair organization


Practical experience in Part 145 regulations preferred


Possess strong leadership and operational skills with an analytical and innovative mind


Self-starter with excellent communication and interpersonal skills


If you are interested in the above position, please send in your resume to

HMS_Recruit@hmsservices.com
Skills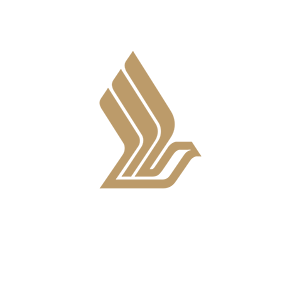 Heavy Maintenance Singapore Services (HMS Services), a joint venture between SIA

Engineering Company (SIAEC) and Airbus, leverages on the synergy of SIAEC's extensive

maintenance experience and expertise, with Airbus' depth of technical and engineering

knowledge as an airframe original equipment manufacturer. Airbus will develop the joint

venture as Read more
its Centre of Excellence for Airbus A380 and A350 Heavy Maintenance in Asia,

which will complement SIAEC's extensive airframe service offerings in Singapore and the

Philippines.


As part of our growth plan, we are constantly looking out for talented, hardworking and

energetic individuals who thrive on challenges and enjoy working in a fast-paced and

dynamic environment. If you are looking for an exciting and fulfilling career, we are looking



for suitable individuals to join us for the position of:



PLANNING EXECUTIVE



Job description



Evaluate customers' aircraft check packages and determines man-hours & downtime required


Prepare planned maintenance check package for all customers.


Provide production planning & control support to Operational Lines to enable efficient execution


of checks till completion.


Schedule aircraft checks to optimize usage of Company's resources & facilities.


Prepare & coordinate movement of spares, components and parts with other sections and


customers to meet aircraft delivery targets.


Manage planning master data and ensures that :


Maintenance plans for aircraft & components are created, maintained and updated;


Maintenance plans meet the customer maintenance specifications & regulatory


requirements.


Material requirements list and Tools & Equipment List in the Task Cards are created,


maintained and updated.


Establish a set of KPIs to effectively manage his departmental operation in support of the


Company's business.



Requirements



A good Degree with at least 5 years of relevant experience and knowledge in passenger aircraft


heavy maintenance check planning. Candidates with a CAAS B1 or B2 Licence will have an

advantage.


Self-starter with a customer mindset and excellent communication and interpersonal skills


Independent, resourceful and able to work in a cross-functional environment and be a great team


player


If you are interested in the above position, please send in your resume to


HMS_Recruit@hmsservices.com
Skills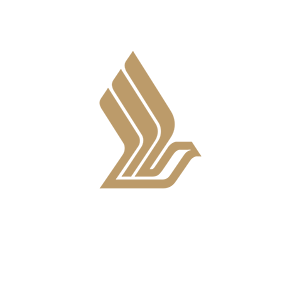 Do you have a passion for the aerospace industry and aspire to work in an exciting and

dynamic environment, on the latest aircraft types with some of the top airlines worldwide?



PROGRAMME



As an Aircraft Trainee Technician, you will undergo a comprehensive 12-month classroom

and practical training Read more
at SIA Engineering Company's Training Academy, a centre of excellence

for aerospace training and solutions. Upon successful completion of the training programme,

Trainee Technicians can look forward to attaining Workforce Skills Qualifications (WSQ) and

specialized skills in aircraft maintenance and repair.


As an Aircraft Technician with Singapore Jamco Services, you can look forward to an

exciting and rewarding career in aircraft maintenance, servicing and overhaul on the latest

aircraft types for some of the top airlines worldwide.



REQUIREMENTS




Singapore Citizen


Diploma in relevant Engineering disciplines; preferably from related Aerospace /


Engineering field






Individuals looking for an exciting career in the aerospace industry are invited to email their

detailed resume to siaec_recruit@singaporeair.com.sg.


Please note that only shortlisted candidates will be notified.


Singapore Jamco Services Private Limited

9 Loyang Way #04-01 Krislite Building Singapore 508722


Company Registration No.:

201409301Z

www.sjservices.com.sg
Skills
Roles & ResponsibilitiesProducing design documentation including hardware system requirementsinterface control, scheme plans, control tables, bookwiring,I/O bitmaps, block design and analysis, ensuring the hardware design and functional documents produced are issued and controlled in accordance with company processesparticipating in/lead design reviews to detect the design errors, analyzing verification and validation feedback and site tests, leading design efforts for complex signalling solutions for unique signalling and wider challenges including presenting Read more
and defending the technical solutions to the customer, and performing expert review of requirements.Correlation at siteProblem solving capabilities during the wayside component/design failureCapabilities to propose hardware components and Bill of Material RequirementsMust have a Bachelor's degree (or foreign equivalent) in signalling, Electrical or Electronic EngineeringAt least 7 to 10 years of experience in a signalling design position.Must have any experience with each of the following; (i) electrical circuit design, (ii) Institute of Railway Signal Engineers (IRSE) certification and (iii) knowledge of Signalling industry standards
Skills
Roles & ResponsibilitiesThe technical lead willSet the expectations for the code quality and corresponding KPIsSetup and follow the application of the coding practicesActively contribute to the technical solution definition and improvementsContributing to the code development at least 50% of his/her timeAssist the team to focus on cross/non-functional requirementsEngage and role-model the pair-programming and pair-reviewing sessionsEducate and mentor the junior developers to help them grow in their rolesActively contribute Read more
to the Technical Lead community within the Digital Factory RequirementsHas minimum of 8 years technical experience with 3 years of leading a teamOpen, strong communicator who communicates effectively across teams, locations and cultures, in-person and virtuallyCourage of convictions with a high degree of humility. Embraces constructive feedback and is resilient
Skills
Roles & ResponsibilitiesUnderstand the functional aspects of the delivery and able to constructively discuss with the Product OwnerResponsible for the availability or a regular product increment incorporating new features.Complete all fundamental tasks for the delivery of new functionality from Application Architecture, Design, Implementation to the tests phase (unit tests, functional tests, and performance tests).To implement features by defining test, develop feature and associated automated tests. If appropriate implement Read more
security tests and load tests.Write and review the necessary technical documentationDecide and implement team level code quality standardsEnsure that delivered code follows code quality standardsApply software craftsmanship best practices (tdd, clean code, peer reviews) RequirementsMinimum of 5 years software experienceHave strong knowledge of one or more language/platform such as Java, Javascriot, NodeJs, AngularJs, Python, ScalaAbility to convert defined user stories into working and tested codeHas the technical Architecture skillsEquip with general technical architecture methodology understanding (RPO, RTO, SLA, flow matrix)Has Database administration basics (Ex: MySQL dump, clustering models, deployment architecture) Containerization: cgroup and namespace, Docker, kubernetes, runCHas Agile methodology and process understanding and experienceHas Devops tooling user skillset in using Jira/Confluence, GITand a CICD toolHas a continuous learning mindset and learning of new programming language paradigms
Skills