Sign in or register for a JobTech account. Company Overview:Provides our clients licensed aircraft engineers, aircraft technicians and all other aviation personnel on contract or for direct hire. With unparalleled customer support, in-depth industry knowledge and the ability to customize our services to your exact requirements; our consultants deliver efficient HR solutions that meet your budget.Job descriptionCarry out aesthetic inspection of aircraft cabin interior To replace carpet, seat and cushion covers To support in aircraft cabin Read more
maintenance modification tasks Any other ad hoc dutiesTraining Training provided RequirementsSingaporean only Physically fit Minimum O level /N level /Nitec certificateLocation Changi Airport 13th month bonus Included Work Days DNXXDNXX - Day Night Off Off (About 4 working days in a week) Work Hours 12-hour shiftDay shift: 9am-9.30pm Night shift: 9.30pm-9am Break time 1.5 hour Gross Salary:$2050
Skills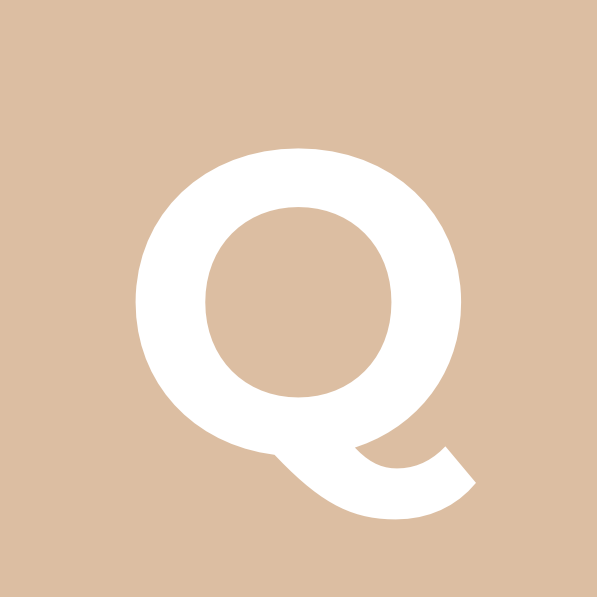 Roles & ResponsibilitiesTo review Approved Technical Data to identify technical gaps of implementing the repair.To lead repair development/ implementation project as IPT (integrated project Team) Lead and work with other functions such as Operations, Quality, Purchasing, Planning, PMO (Project Mngt Office) and other engineering teams such as TDM (Tech data Mngt), Met Lab and Product/ Process and etc.To manage the design and fabrication of tooling/fixtures/inspection gages by vendors Read more
and validate the design and functional capability of these gages required for new repairs, product and process.To develop new work instructions, routing sheets, data cards, SOPs, record forms, process parameters, repair process and required for the new repair, products & processes.To Conduct FAIRs/ FPA/ MSA/ Production Readiness required for new repairs.To lead the New Product Introduction / Repair Development Projects for Engine components. RequirementsMinimum a Degree in Mechanical / Aeronautical / Materials EngineeringIdeally 5+ years of experience in a similar capacity in the aviation/ manufacturing industry.Good knowledge of component repair processesPossess good communication, analytical, engineering and project management skillsGood knowledge of component repair processes (e.g. Welding, Machining, Painting, Coating, etc) would be an advantageGood technical problem-solving skills (Six Sigma), takes ownership and hands-on approach.
Skills Roles & ResponsibilitiesThe job holder will responsible for providing aircraft systems support assistance to the airline operating ATR42 and ATR72 aircraft in the Asia Pacific region.Ensure customer satisfaction by timely technical assistance and guidelinesProvide onsite Technical Assistance whenever required at customer's siteProvide onsite assistance/ guidelines and OJT to the airline maintenance staffAnswer to the Technical Support Queries reaching AES Technical Team being in charge of ATA Chapters Avionics/ Read more
Electrical, Hydro mechanical, Propulsion, Air ConditioningProvide to customers systems trouble-shooting guidelines in collaboration with ATR engineering officeFocus on preventing and resolving in-service technical problems and feed-back the HQ to propose improvements based on in-service experienceResearch, solve and follow up ATR technical issues based on airline technical reportsLaunch actions for changes to the Technical Publication whenever requiredProvide technical expertise during ATR working party and asset (aircraft) redelivery in the region RequirementsMinimum 3 Year of Working Experience in Aviation Industry; working experience on ATR aircraft is requiredGood knowledge of aircraft maintenance (line, heavy/ base maintenance)Good written and verbal communication skills and organizational skillsGood knowledge of English and Technical EnglishWilling to travel under short notice to provide onsite technical support in the RegionGood knowledge of Microsoft office (Excel, PowerPoint, Word,)Dynamic, proactive and team-player
Skills Roles & Responsibilities• To operate the fuel storage facility professionally so as to ensure quality aviation fuel are delivered timely, safely and accounted for correctly • To perform operator level maintenance for the fuel storage facilities and perform daily aviation fuel quality control checks to ensure the product is on specifications • To operate various Aviation Specialist Vehicles professionally and safely so as to fulfil all customers' operational Read more
requirements • To perform operator level maintenance and daily inspection for the Aviation Specialist Vehicles and Company owned vehiclesRequirements• Minimum GCE 'N' Level or equivalent • Possess Class 4 driving licence. Class 5 driving licence will be an added advantage • Able to perform shift work and adhoc weekend/public holiday task/duty as well as overseas duty • Those without experience are welcome to applyMorning Shift: 0630 - 1530 & Afternoon Shift: 1430 - 2359 shift.The shift is alternated on weekly basis
Skills Roles & Responsibilities• Conduct receipt inspection on items/goods • Dispatch aircraft spares for repair • Binning and picking of items/goods • Process packaging of items for delivery • Support delivery and collection activitiesRequirements• Minimum GCE 'O'/'N' Level/Nitec • Able to operate electric stacker/forklift preferred • Able to use computer and with knowledge in SAP preferred • Class 3 driving licence preferred • Those without experience are welcome to Read more
applyAirbase: 8am-5.30pm, 10am-10pm, 10pm-8am Seletar and Paya Lebar non-airbase: 8am-5.30pm, 1pm-10pm or 2pm-11pm.
Skills Job descriptionTo assist in managing and maintaining of aircraft in cabin modification, defect troubleshooting, investigation and rectification. To assist in defects and root-cause analysis, failure analysis, measurements, data collation, monitoring and tracking of all cabin issues. To assist in identifying and implementing improvements in cabin products as well as in cabin maintenance processes To provide technical support in all matters in relation to aircraft cabin products, cabin maintenance, Read more
tooling and processes. To conduct inspections and audits on aircraft cabins.Training Training provided RequirementsSingaporean only Electrical/electronic/telecom/IT background (Nitec, Higher Nitec, Diploma) Class 3 Drivers licence requiredWork Hours 12-hour shift Day shift: 9am-10pm Night Shift:9pm-10am Location Changi Airport 13th month bonus Included
Skills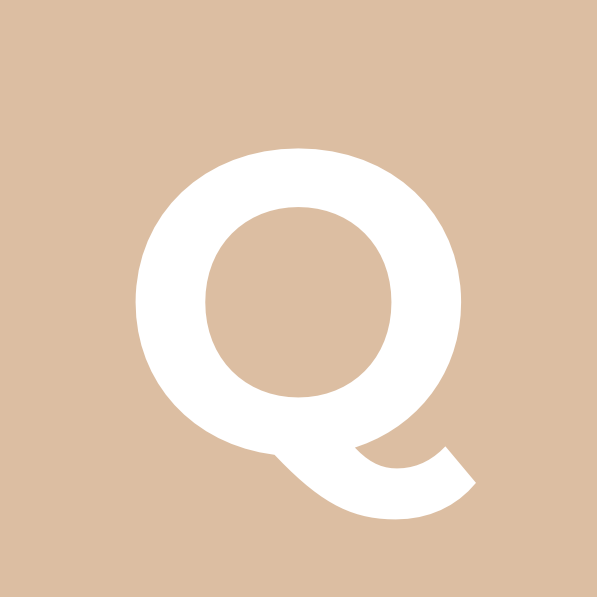 Roles & ResponsibilitiesDesign and development of Rotary Steerable Drilling tools used in upstream Oil & Gas drilling equipmentUse of Solid Mechanics, Structural Analysis, Fluid Mechanics, Heat Transfer, GD&T, Threads, Erosion, Materials, Secondary Processes, Static and Dynamic Seal Applications, Dynamics to make design changes to address field failure issues.Making changes to products (updating BoMs, drawings, models) & working in a PLM systemTo execute multiple projects which need independent application Read more
of engineering techniques.To create appropriate test plans and coordinate with testing facilities.Design of Jigs and fixturesAddress concession requests for dimensional, material and secondary process deviations.Responsible for completing deliverables with quality, process, and schedule.Follow the customer design standards, practices, and specificationsIdentify productivity improvement ideas and opportunities.Work with manufacturing, district teams on problem understanding and technical clarifications as required.Prepare solutions based on individual RTA (Request for Technical Assistance). RequirementsExperience with design of rotary steerable drilling tools used in O&G industryHands on experience on following engineering tools.CAD (SolidWorks)FEA (ANSYS)Making changes to products (updating BoMs, drawings, models) & working in a PDM systemWith Solid Mechanics, Structural Analysis, Fluid Mechanics, Heat Transfer, GD&T, Threads, Erosion, Materials, Secondary Processes, Static and Dynamic Seal Applications, DynamicsExperience in Sustenance Projects (like ECN, ECO, etc.)Expertise in creating and reviewing manufacturing (machining) drawings with sound knowledge on GD&T per ASME Y14.5.Knowledge in API standards used in Drilling is a must.Hands on experience on System level tolerance stack-up analysis is required.Machine Design calculations / Selection of standard parts.Working Knowledge in Solid works and AutoCADHands on experience in Finite Element Analysis with application of downhole drilling conditionsWorking Experience on Project Management Tools like IPMS, and PLM platforms like CWI, Enovia.
Skills Roles & ResponsibilitiesFlying the left-hand seat of the versatile and efficient Airbus A320, you lead a team on-board to deliver a safe, comfortable and on-time performance for our passengers and crew!RequirementsLegally entitled to work in SingaporeA Civil Aviation Authority of Singapore issued ICAO ATPL (foreign ATPL will be required to undergo licence conversion which requires an instrument rating and a proficiency check that has a minimum of 6 Read more
months' validity.)Total Flight Time of ≥3500 hours.Minimum of 1,000 hours Pilot in Command (PIC) on multi-engine jet or turbine, civil registered transport aircraft certified for multi-crew operation with a MTOW of 50,000kg or moreA320 Type Rating with a minimum of 500 Hours in command (PIC) on Airbus A320Demonstrate the ability to speak and understand English with a minimum of ICAO Level 5 or above
Skills
Roles & ResponsibilitiesThe Structures Engineer is responsible for providing technical services on engineering issues concerning aircraft, components and products between Fleet Management, Customers and Suppliers contracted to perform maintenance on the customers' fleet.Responsible to the Lead Engineer and FTM Manager for engineering issues concerning aircraft structures, components and products during maintenance and operations.Evaluate Service Bulletins (SB) and Airworthiness Directives (AD) for accomplishment based on analysis of airline maintenance Read more
operations and financial cost-benefit analyses, and to maintain Airframe SB and AD databases.Understand the customers' engineering and maintenance operations and assist the Fleet Technical Management team in adapting procedures and processes to fit the customers' requirements.Develop Engineering Orders (EOs) for incorporation of SBs, Fleet Campaign Directives (FCD) and other requested modifications specified.Generates Engineering Notes (EN) to address discrepancies on an airplane utilizing a non-typical repair scheme outside the scope of the structural repair manual (SRM), component maintenance manual (CMM), overhaul manual (OHM), SBs, aircraft maintenance manual (AMM) or other approved documents.Coordinate recommendations with the customers on changes that impact airplane flight operations.Support reviews and approvals of technical manual and maintenance program changes based on analysis of airline maintenance operations and reliability data.Provide troubleshooting support to the customers and suppliers, and provide root cause analysis.Assist Line and Base maintenance in the incorporation of the Structural Repair Manual (SRM) repairs and modification, and to write work instructions.Design repairs beyond SRM allowances for review and approval.Perform basic stress calculations and structural analysis on proposed repairs.Provide technical support and guidance in SRM based work and per all other approved documents when needed. RequirementsREQUIREMENTS:Degree in Engineering, preferably in Aerospace-related disciplinesStrong working knowledge of airline / MRO processes and procedures.Familiary with Singapore AviationRegulations (SAR),Federal Aviation Regulations (FAR) Part 25, 121 and 145, or equivalent, related to operational and maintenance requirements oftransport category aircraft.
Skills Roles & ResponsibilitiesReporting to the Head of Airline Leasing & Sales for the designated region, the suitable candidate will assume the following key roles and responsibilities:Marketing of aircraft for lease, sale and purchase / leaseback of aircraft and related equipment;Identifying and closing fee based transactions;Market research on geographical areas pertaining to aviation, aircraft and related equipment;Maintaining relationships with all relevant airlines, aircraft and engine manufacturers and financial institutions.RequirementsYou Read more
will have a proven track record of closing lease, purchase/leaseback transactions for large commercial aircraft. In addition, you will already have an established network with the airlines to conduct such business without further induction. You will have at least five years of relevant experience in deal origination and customer relationship management.Strong communication skills, demonstrated business acumen and a commitment to extensive travel are essential.
Skills