Sign in or register for a JobTech account.
Automobile & Heavy Industries
jobs
$1,900 - $2,300 a monthPermanentCar Rental Operations AssistanceJob Scope includes: * Assist to manage company rental fleet* Coordinate vehicle servicing and repairs, QC checks* Maintain vehicle records* Check in / Check out of rental fleet* Collect / Deliver vehicle to Customers* 5.5 day weekSkills / Education: * Min NTC2, Valid driving license (Auto and Manual)*Mechanical Knowledge of vehicle an advantage*Good Attitude, willing to multi-taskJob Types: Full-time, PermanentSalary: $1,800.00 Read more
to $2,300.00 /monthSINGAPOREAN ONLYJob Types: Full-time, PermanentSalary: $1,900.00 to $2,300.00 /monthExperience:working: 2 years (Preferred)Driving: 5 years (Preferred)Education:GCE 'O' Level or equivalent (Preferred)Location:Hougang (Preferred)License:Class 4 driving licence (Preferred)Class 3 driving licence (Required)vocational license (Preferred)Language:English, Mandarin, Malay (Preferred)
Skills Roles & ResponsibilitiesRoutine checks inventory level.Generate delivery orders and invoices.Prepare quotations.Sales of parts for walk-in customers.Arrange incoming and delivery of parts movement.Housekeeping of Store RequirementsSecondary 5 and aboveProficient in Microsoft Office and basic computer knowledgeSix days work per week with OT payPhysically fit and no health issuesWorking at Tuas area, transportation will be provided at designated pick-up locationInterested applicants, please submit a detailed resume stating your contact details, Read more
current and expected salaries, available date and a recent photoWe regret that only shortlisted candidates will be notified.Thank you.
Skills Roles & ResponsibilitiesAble to read and interpret technical drawings and computer generated reports.Discuss with engineers and mechanics to implement operating procedures, resolve system malfunctions, and provide technical information.Investigate equipment failures and difficulties to diagnose faulty operations and to make recommendations to mechanic.Recommend design modifications to eliminate machine malfunctions.Assist drafters in developing the structural design of products, using drafting tools or computer-assisted design/drafting equipment and software.Provide technical customer service Read more
on site and through phone.RequirementsDiploma or Degree in Mechanical / Mechatronics EngineeringFresh graduates are welcome to joinAble to work as a teamNo health issuesPossess Class 3 driving licenseAble to travel occasionallyWorking in Tuas area from Monday to FridayTransportation will be provided at designated areaInterested applicants, please email a detailed resume stating your contact number(s), current and expected salaries, available date and a recent photo
Skills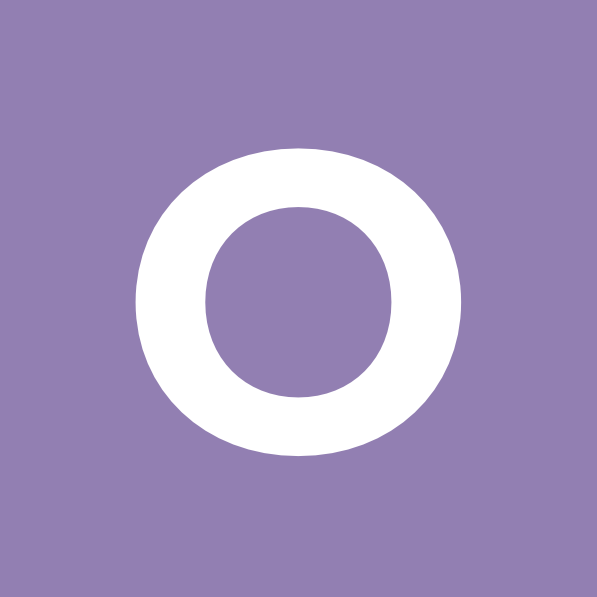 Summary: Manage and oversee full set of Accounts to ensure compliance with local accounting policies and tax. To facilitate in the delivery of day to day financial operations as well as monthly reports pertaining to Accounts Receivables. RESPONSIBILITIES & DUTIESReview, compile and analyze financial information to prepare entries to accounts such as general ledger accounts. Ensure completeness and accuracy of accounting records, including balance sheet reconciliation and month Read more
end closing activities. Prepare monthly schedules and reports for management reporting. Maintain and coordinate the implementation of accounting control procedures. Provide administrative support to Sales Department whenever necessary.ACCOUNTABILITIESAid in the oversight and management of general ledgers. Ensure smooth delivery of day to day financial operations and monthly reports.REQUIREMENTSDiploma preferably in Accounting/ Finance/Business discipline or equivalent. Basic book-keeping knowledge required. Preferably 2 years of relevant experience in accounting role.This is a temporary role to cover maternity leave for 18 weeks period or longer. Required to start immediately.
Skills $1,800 - $2,100 a monthWork Location : Wheleock Place (Orchard Road)5 day work week Responsibilities: Basic Admin & Receptionist DutiesData EntryRegistration of visitors and office accessUpdateHandle telephone calls / enquiriesOrdering office suppliesRequirements: "O"LevelMin. 2 years experienceLocal / SPR onlyPleasant dispositionImmediate positionJob Type: Full-timeSalary: $1,800.00 to $2,100.00 /monthExperience:related: 2 years (Preferred)
Skills
Interested applicants please contact Mr. Joseph Wong at 93271000 for interview appointment.Job description:- Provide limousine chauffeured service at five-star hotel- Execute efficient and safe driving techniques- Ensure cleanliness of the car and keep it in good condition- Perform any other ad-hoc duties as assignedJob requirement:- Possess valid Class 3 driving license with good DIPS record for continuous period of at least 2 years- Possess valid PDVL or TDVL Read more
will be an advantage- Working hour based on duty shift work (24-hour standby and require to work on weekends and Public Holiday)- Familar with Singapore roads and regulations- Service-oriented individual - be punctual and exhibits utmost courtesy to our customers- To have initiative and good communication skills- Immediate started or able to start work in short noticeOther info: - Basic salary + Transport allowance + Attractive incentive scheme - Medical reimbursement- Company car is provided for staff to provide limousine service for appointed hotel guests
Skills
Roles & ResponsibilitiesWhat's the role?We're looking for customer-focused engineers to kick start their careers in a rewarding, high-performing, international company.Who is Hilti?If you've worked in engineering, you may well have heard of us. We provide leading-edge tools, technologies, software and services for the global construction sector. We have a proud heritage, built over 75 years, and a worldwide reputation for pioneering products and exceptional service. With some 28,000 Read more
people in more than 120 countries, we're a great place for you to show us your worth as you learn, grow and carve-out your career.What does the role involve?As a field engineer, you'll be supporting and providing both the specifiers and customers with on-site technical advisory and calculation, respective to the promotion of Hilti relevant specifications and use of Hilti products. You'll also be conducting on-site technical installation trainings of anchors and fasteners including testing and inspection, in ensuring safe and correct usages / installations.What do we offer?We'll give you what you need to excel in your role, including ongoing training and lots of responsibility from the start. In return for your exceptional performance and consistent results, you'll receive one-to-one career mentoring, as well as exciting opportunities to move around the business.Why should you apply?We have an excellent mix of people, which we believe makes for a more vibrant, more innovative, more productive team. If you have two or more years' experience in engineering or construction, it'll be a big advantage.RequirementsWhat you need is:A bachelor's degree, ideally in civil or mechanical engineeringExperience in Anchors is highly advantageousHands-on experience with engineering software and solutions is requiredAn agile approach to solving problemsStrong communication skillsEnthusiasm to learn and drive to succeedDue to the nature of the position, a valid driving license is essential
Skills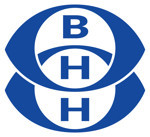 Responsibilities:- Responsible for receiving, storing, issuing of goods- Store goods in store and update system accordingly- To maintain of housekeeping & store security in his assigned area- To perform data entry and administration duties- To perform any other responsibilities/task assigned by his/her superiorRequirements:- Min GCE 'N', 'O' Level or equivalent- Able to speak and write in English- Basic computer skillsJob Type: Full-timeExperience:Store / Warehouse Logistic: 2 years (Preferred) Roles & ResponsibilitiesSort and segregate recoverable materials from incoming wastes将可回收材料与废物分类和隔离Inspect incoming loads for unacceptable wastes and remove them accordingly 检查并移除进货量是否存有不可接受的废物6 Days Work Week 6天工作制Gross Salary工资总额 from从 $1800 to $2300Work Location: Sungei Kadut WayRequirementsPossess SA/SEC(K) & CET Hydraulic Excavator operation preferredNo experience requiredPhysically fit and active as hands-on duties will be required for the roleWith first aid certificate is an advantageSINGAPOREAN Only 只限新加坡公民Call us now at 9170 4568
Skills
SingaporeContract$1,000 - $1,350 a monthResponsibilities: Responsible for queue control and housekeeping dutiesMaintenance of kiosk equipmentRequirements: Able to work on shiftsWorking Week Type / Hours: 6-days week / 3pm to 11pmTraining will be providedJob Types: Full-time, ContractSalary: $1,000.00 to $1,350.00 /month
Skills