Sign in or register for a JobTech account.
Automobile & Heavy Industries
jobs Job DutiesProcess sales orders for overseas customersIssue Proforma Invoices for export shipmentLiaise with customers for paymentIssue Packing List for export shipmentLiaise with packer and forwarders on export shipmentJob RequirementsMinimum "O" or "A" LevelsRelated export sales coordinator experience is an advantageJob Type: Full-timeExperience:Sales coordinator: 2 years (Preferred)
Skills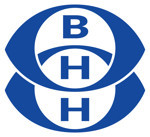 SingaporeJob Responsibilities:Accident Report (E-filling)Create claim File in systemSubmit Third Party Own Damage ClaimAttending SurveyorAssist Insurance SalesGeneral Insurance SalesJob Requirements:at least 2 years working experienceAdditional Advantages:Insurance knowledgeClaim ExperienceJob Type: Full-timeExperience:Insurance knowledge: 1 year (Preferred)Insurance Claim: 1 year (Preferred)
Skills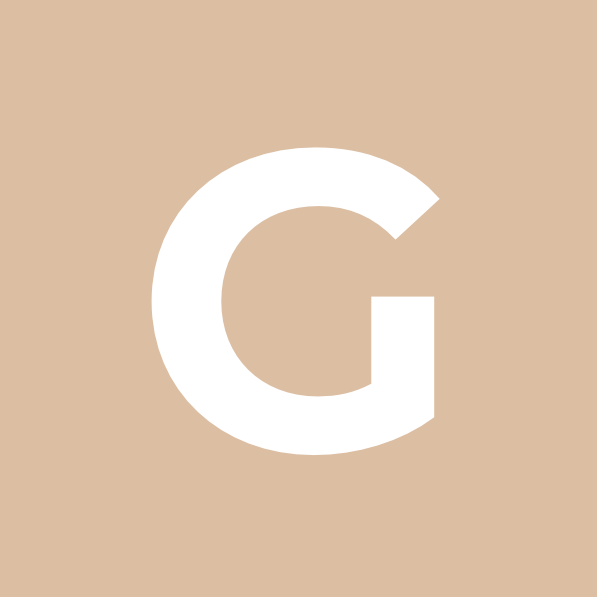 Singapore$1,700 - $2,500 a month-Handling enquiry and sales-prepare quotation-order processing-outsource materials or products-arrange delivery, expediting, due with forwarder and factory-data update-prepare reports when requested- with valve knowledge will be an advantage- at least 1-year sales experience- willing to learn- independence, self-motivated- able to accept multitask- able to speak/write Chinese and English- 5 days worksThe applicant, must send in full resume with photo, full personal detail. include age, education, Read more
nationality, salary. Only suitable candidate will be noticed.Job Type: Full-timeSalary: $1,700.00 to $2,500.00 /monthJob Type: Full-timeSalary: $1,700.00 to $2,500.00 /monthEducation:GCE 'O' Level or equivalent (Required)Location:Singapore (Preferred)
Skills
Roles & ResponsibilitiesPlan and direct sales marketing programmes for Export Department to ensure that sales budget is metDirect and manage team of sales force to achieve the sales budget setEnsure prompt AR collection and Credit Control proceduresForecast orders to be placed with purchasing department to ensure stock availabilityEnsure team provides prompt and accurately respond to customer's enquiries and quotationsBuild strong customers relationship and bonding, increase new customers base Read more
in existing or new territoriesSpearhead marketing, sales planning and promotion activitiesResponsible for monthly management reports submission RequirementsDiploma and above with 3 years of experienceExperience in full sales cycle including deal closingStrong negotiation skillsStrong communication and presentation skillsTraveling to regional countries
Skills We are Hiring DRIVER CUM Operation Assistant. Call 6556-1131 for interview.No experience requiredRequired Class 3 / 4 driving licensePhysically fit6 days workGood attitude & willing to learnAble to start work immediatelyPlease DO NOT leave message or email. We Only Accept call in application.No Agent Please. Thank you.
Roles & ResponsibilitiesJOB DUTIES:Administer all Sales Variance Programs within a specific regional scope for which the jobholder is responsible.This position deals with claim payouts, compliance, Value Added Tax, etc.Programs are based on an incentive or competition that offer a discount on parts to our dealers.This position will administer the following types of Sales Variance "Merchandising" Programs: Campaigns related to specific products, One time only, Discretionary Discounts and some Read more
Financing related Plans.These programs normally have conditions as part of an Agreement requiring the dealers to follow in order to receive the discount.This position ensures that all programs are compliant with the set guidelines and administered according to the conditions of the Agreements.Process owner for all Sales variance Programs in which the jobholder is responsible.Recommendation and implementation of policies/procedures.Responsible to ensure policies/procedures are updated and makes recommendations that support improved processes.Process ownership is split between various team members.Analysis of spending trends for all Programs in which the jobholder is responsible.Provide counseling to Department for administration of all Programs in which the jobholder is responsible.Provides expertise related to counseling Reps/GASD Verticals on how best to administer discounts to dealers for incentive programs.In this advisory role, Coordinators must balance the business requirements (from reps/segments) with the compliance (Legal, Tax and Auditors) to guidelines.Without this advice, the process of administering by Cat and Dealers could be significantly burdened with programs that are not set up properly and could be difficult to control.Management of accruals for all Department retroactive sales variance Programs in which the jobholder is responsible.Manages several million dollars in accruals/credits for programs that directly impact the bottom line.This position must ensure that accruals are properly released at the time of payout to the dealers.Ensures compliance with various conditions/guidelines in each program administered.This involves "washing out" the programs according to the conditions/guidelines agreed upon.Responsible for the entire approval process for all programs.Because each Coordinator administers large amounts of sales variance program spending and is responsible for ownership of the various programs/processes involved, their role is critical to compliance.Project related work will be assigned to the coordinator in relation to various scope such as systems enhancements, deployment of special applications & processes, development of a Worldwide audit process etc..Primary contact for corporate auditors and resulting issues related to the control of all programs in which the jobholder is responsible.This position has daily contact with dealers and Aftermarket Sales rep and Application specialists.The incumbent is also responsible to facilitate training with Caterpillar but also with dealers.The position manages the completion of its own work assignments and coordinates work with others.Typical internal customers include the position's work group and immediate supervisor.External customers include two to ten Dealers.The position is challenged to quickly and correctly identify problems.The jobholder generally resolves issues by reviewing standard courses of action and determining the best option.Review of performance is generally after the work is done except in most complex or high impact cases.The jobholder knows in advance the details of what needs to be done to serve customers and the standard procedures in place to accomplish it.They can change different parts of the standard approach to serve customers best, but cannot add or delete procedures without approval.The team or supervisor reviews work as it is being done and after it is completed.Impacts key quality goals including Timeliness, Accuracy, Efficiency, etc.The position works to refine processes or procedures to ensure the best use of resources and technology in meeting the quality goals.Limited travel required (Less than 5% of working time).RequirementsBACKGROUND/EXPERIENCE:The position requires knowledge of Caterpillar's aftermarket parts business, product applications and merchandising programs with proficiency in Excel, Cognos and various software packages.Languages: English or Mandarin or JapaneseThe position typically requires a college or university degree or equivalent experience. In addition, three to five years of job-related experience are typically required. Jobholder initiates communication with others outside immediate work group to work on new ideas or to counsel others, etc.The ability to manage data and do various analysis are required on this job.
Skills Roles & ResponsibilitiesInstall and maintain wiring, control, and PLC systems control panel. Inspect electrical components, such as transformers and circuit breakers. Identify electrical problems with a variety of testing devices. Repair or replace wiring, equipment, or fixtures using hand tools and power tools.RequirementsDo control/ electrical/ MCC panel wiring as per electrical drawing (must know how to read electrical drawing)Control/ MCC panel fabrication (component installation on front door & Read more
mounting plate)Do electrical services & troubleshooting jobs on site (local / overseas)Do electrical installation jobs on local & overseas, ie. pulling cable & run cable traysWork with electrical & instruments team, if necessary work lateKnowledge about PLC system control panel & wiring systemAd-hoc assignment
Skills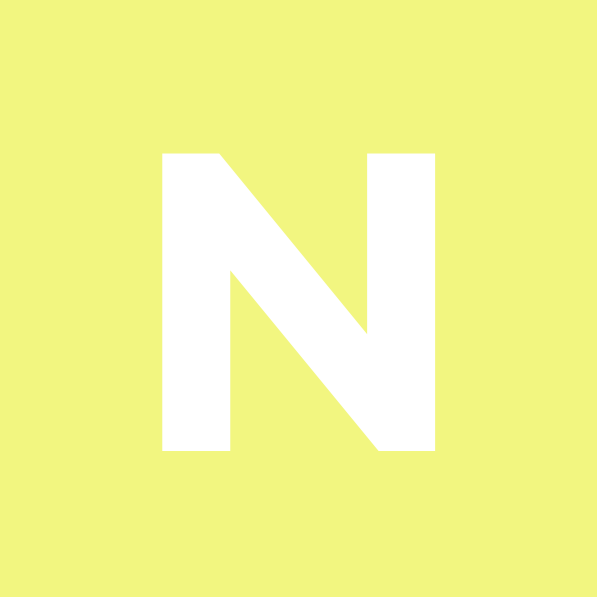 Roles & ResponsibilitiesA representation of a system, including a mapping of functionality onto hardware and software components.An allocated arrangement of physical elements which provides the design solution or life-cycle process intended to satisfy the requirements of the functional architecture and the requirements baseline.A description of the design and contents of all system.A formal description of a system, or a detailed plan of the system at component level to Read more
guide its implementation. Requirements1. Familiar with Nuctech Portal System software and architect2. Have a good knowledge of Nuctech RSS system3. Design and manage the architecture of the whole system to meet user requirements.4. Have at least 5 years experience.
Skills Roles & ResponsibilitiesThe Graphics Designer creates visuals to communicate a particular idea, message or concept in an effective and aesthetically pleasing manner. He/She uses traditional forms of art or computer software to design graphic art and visual images for use in publication, print, websites, digital or electronic media. He/She employs a variety of design elements such as colour, font, shape, type, illustration, photography, animation to achieve the desired Read more
artistic effects.RequirementsExquisite Technique specialises in car sticker wrap and decals for vehicles ranging from super cars to lorries. The graphic designer should be excellent in illustrator with knowledge of sticker cutting, and design for 3d shape a bonus.They should be a team player, fast and appreciate the clients desires. Good communication in English and Chinese is a must. A love of cars is not a must but it will be a bonus as we have a lot of interesting vehicles.There will be a degree of sales and customer interaction as well, so a pleasant attiude and some sales experience would be good, with a basic understanding of accounts.Design requirements would range from conceptualisation of entire car decal and wrap, to logo design and adaptation for car bodies.
Skills Roles & ResponsibilitiesSticker wrapper for cars , vans , trucks. Range of vehicles but predominantly luxury vehicles. If capable, also would be required to do solar film, paint protection application as well. RequirementsLooking for car wrapper - specialising in full car wrap, knowledge of sun screen, paint protection film is a plus. Ability to work fast and effectively by themselves but with a great care for detail. Exquisite Read more
Technique is renowned for excellent work quality and has a customer base ranging from super cars to executive cars as well corporate vehicles. A team player who is also prepared to work overtime.We are also keen to train local workers, to work alongside our experienced technicians, with the ability to achieve a high starting salary as well as OT and performance bonus.
Skills