Sign in or register for a JobTech account.
Automobile & Heavy Industries
jobs $1,500 - $1,800 a monthJob Description: Carry out daily operation and duties.Manage the shop in a retail mall settingFollow the job process as stated in the Laundry Procedures.Ensure all necessary documentation are in order and has been acknowledged.Ensure all payments are accurate and tally with the daily sale report.Job Requirement: Good command of English in both verbal and written communication.Confident with a pleasant disposition and well groomed.A friendly Read more
personality and great working attitude.Able to work independently.5 Days Work week with flexible 2 day off daysAverage working day: 11 hours with 1 hour lunch break (10 am to 9 pm)Salary SGD1500 to SGD1800What's in it for you?Comfortable working environment in shopping mallsGreat customers who will buy you snacks if you treat them wellOperational and Fabric Training providedRequired experience: Open & Close cashier - 1 year.Customer Service - 1 year.Retail Sales - 1 year.Job Type: Full-timeSalary: $1,500.00 to $1,800.00 /month
Skills $3,000 - $3,500 a monthJob Scopes:Closing & preparation of monthly accounts inclusive of reviewing, checking and reconciling inter-company balances and transactions.Liaise with external auditors & tax agents.Analysis of fluctuation in significant items in the statement of financial position or Profit and LossManagement of treasury function including cash flow managementAny other ad hoc assignmentsRequirements:Bachelor Degree, Diploma in Accountancy / Finance, ACCA or equivalent.Prior experience in auditing would be an Read more
advantage.Good analytical skills.Good command of English & Mandarin, both spoken and writtenWilling to work in Tuas areaMinimum 3 to 4 years of relevant working experience.Responsible, meticulous and must have strong initiative and ability to work with pressure and cope with tight deadlines.Job Type: Full-timeSalary: $3,000.00 to $3,500.00 /monthExperience:accounting: 3 years (Preferred)Location:Singapore 638929 (Preferred)
Skills

Actively participate in field problem solving situations as it relates to product performance and customer acceptance Responsible for business development in building new accounts in target segments. Perform product service training on Yale and Hyster product through the dealer network Achieve sales and business targets. Effectively communicate requirements for product corrections, modifications& improvements to service management& HYG product engineering. Maximize sales & profits through effective negotiations. Support general Read more
sales effort as it relates to new truck sales by conducting product service introductions and visit customers to assure their satisfaction with Hyster and Yale products. Act as consultant in development of dealers service departments in compliance with operation management guidelines. Manage personal time, territory and travel expenses Administer warranty policy adjustmentsJob Requirements:Tertiary Engineering qualifications. 7 years' work experience with company and external training in specific heavy industrial vehicles, including drive train, hydraulics and electricsCandidate must possess own vehicle and Class 3 Driving License. Knowledge of failure analysis Training Skills MS OfficeBenefits:Attractive Basic Salary that commensurate with work experienceInterested and qualified candidates, kindly mail a detailed resume stating your current/expected salary and click the Apply Button. We thank you in advance for your application and we will get in touch with you should you be short-listed.
Skills
Roles & ResponsibilitiesTo carry out maintenance tasks such as modification, overhaul and repair of aerospace components to the specified standard in accordance to the maintenance data.Inspection of test instruments, general maintenance of tools and rigs, condition of consumables and general conditions of work area.To perform the pnuematic / hydraulic testing to ensure the serviceability of the components after repair completion.Any other tasks assigned by the supervisor.RequirementsITE / AETI Read more
Certificate in Mechatronics/Mechanical Engineering or Diploma in Aerospace / Aviation.At least 2 years hands-on experience as Technician, preferably in Air Force during NS or as regular.Holders of relevant CAAS papers such as L12/B11/A16/A12 or approved modules PCAWO (M1000 & M2000) will be advantageous.Team player and strong sense of commitment to ensure tasks are carried out within the time frame.Must be willing to work overtime, if required.We operate on a 5-day week and offer attractive salary with comprehensive benefits package to the right candidates. Training will be provided. Interested applicant, please send in your resume with expected salary and supporting documents.
Skills
Roles & ResponsibilitiesPerform general store duties such as receiving, picking, packing of outgoing shipment.Maintains safe and clean working environment.Maintains inventory controls by checking goods received.Coordinate with transportation companies in dispatch and delivery of items.Perform general administrative work such as data entry and filing of documents.Receiving request orders from Repair Order System (Lirom) and WMS – Baan.RequirementsMinimum GCE 'O' level.Minimum two years as Store Assistant in light industry.Possess good Read more
communication skill and customer service oriented.Computer literate (e.g. MS office), knowledgeable in inventory system (Baan) and/or repair order system (Lirom) is of advantage.Matured, responsible and willing to learn.Perform any ad hoc duties as assigned.Interested candidates, please submit your detailed resume and enclose supporting testimonials and certificates to [Click Here to Email Your Resume]
Skills Roles & ResponsibilitiesTo execute risk-based internal audits as well as assisting with other audit matters and projects in Southeast Asia, Pacific and India regions( hereinafter referred as "the Region")To promote regional compliance activities of MHI group companies in the Region.Audit Planning(Internal Audit)Establish and maintain appropriate policies and procedures of the internal audit function.Prepare risk-based audit plans to set out the priorities of the internal audit function.Coordinate internal audit Read more
plans and activities with the group-companies in the Regions, including MHI-AP.Audit Fieldwork(Internal Audit)Conduct preliminary survey of each group-company and major functional area by means of interview, etc.Perform audit fieldwork in accordance with the audit plan.Identify factors causing deficient conditions and provide constructive, economical and practical recommendations for findingsDetermine material weaknesses in internal controls of various areas, including adequacy and efficiency of administration and operations.Discuss findings with auditees upon closing of the fieldworkTravelling to group companies in South East Asia, Pacific and India.Special Audit (if any)(Internal Audit)Support and conduct special audits at the request of the management, MHI global headquarters or other group companies.Compliance activitiesEnact/revise related company rules (anti-bribery, anti-trust, Export control, etc.)Participate in the group/regional/corporate policies enactment and revision process, as the case may beCoordinate compliance liaison conference in the RegionExecute compliance training in the RegionExecute risk assessment of the RegionAd-hoc investigations and reviews of MHI group companies' compliance cases at request of the managementChase the latest compliance news in the Region, and provide information to group companies in the Region (e.g. new regulation, new execution trend, etc.)Prepare quarterly report to both MHI global headquarters and the CEO of MHI-AP on the regional compliance activities, at the request of the managementCommunicate with MHI global headquarters on compliance activitiesCommunicate with MHI group companies in the Region on compliance activitiesCommunicate with the external professionals (e.g. consulting firm, regulatory body, etc.)RequirementsBachelor Degree in any discipline or equivalentMore than two years as an auditor or equivalentGood communication & active listening skillsBasic IT skills for MS OfficeCAATs (Computer Assisted Audit Techniques) (not mandatory, but preferred)CIA (Certified Internal Auditor) (not mandatory, but preferred)Honesty and integrityDeductive thinking (materialization in each specific case in accordance with the existing principles)Objectivity, being conscious of potential cognitive biasIntelligence about the substance of compliance rules(Who's what kind of interest has to be protected why and how?)International Travel (South East Asia, Pacific and India)Contribute to build a positive team spiritCommunicate effectively with staffs, management and MHI global headquartersProtect confidential information by not communicating, disclosing to, or using for benefit of 3rd parties
Skills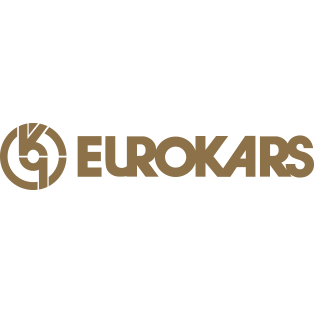 Roles & ResponsibilitiesManoeuvre the cars within the workshop / the premises.Requirements- 3 to 5 years of driving experience.- valid local class 3 driving licence.
Skills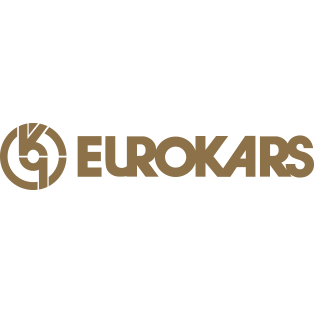 Roles & Responsibilities- lead a team of parts advisors- quotation for customers/dealers- incharge of cargo shipment- unloading and packing of parts from cargo containerRequirements- Possess forklift licence- Certificate in Material / Logistic & Supplies / Warehouse Management
Skills

Roles & ResponsibilitiesThis role is part of the newly formed Project & Engineering Team with the igus® ASEAN organization and reports directly to the Head of the Team. This position is based in Singapore.The successful candidate shall be responsible forproviding technical support and ensure project quality and accuracy from conception to completion.all engineering and technical disciplines that projects involve.establishing project inspection criteria, coordinating the review of project designs Read more
and ensuring the proper implementation of project elements.maintenance and correction of products that have been sold.offer off-site corrective and preventive maintenance as well as other after-sales technical support solutions. RequirementsIncrease the active customer base and market share for all project related business with key focus in Singapore and the surrounding region within ASEAN.Provide technical support from the back-office inclusive but not limited to engineering drawing support, amendments/adjustments of client drawings using CAD, Solid works or other relevant software.Installation and site supervision support of igus projects within the region as and when required.Handling of all tasks related to professional submission of project relevant files and drawings for ad hoc projects, tender projects and replacement parts.Support localization of project related parts (e.g. trough systems) inclusive audit and qualification of relevant sources.Intensify personal selling by serving, sustaining, growing, expanding and supporting our existing clientele and actively developing new customers.Selective customer visits, identifying and materializing projects, from design to implementation. Engineering and drawing support for igus in ASEAN.Training of customers and possible business partners (e.g. dealers/agents/partners/re-sellers) in the usage of igus products). Support knowledge transfer in general.Increase brand awareness of igus products in general in Singapore and ASEAN.Ensure to grow and keep the CRM tools within igus up to date and active inclusive timely preparation of reports, including ad hoc requests from the management.Be a strong team player – contributing and working together with the rest of the ASEAN team to meet the company's ambitious goals and growth objectives.
Skills $3,000 - $5,000 a monthJob DescriptionSales ExecutiveBavarian Marques is an established, pre-owned car dealership based in Singapore, dealing mainly with German Luxury vehicles.The automotive industry is a world of endless opportunities. From networking with clients from all walks of life, to learning about vital elements of the sales industry, Bavarian Marques presents ample opportunities for self development as well as career progression.We are looking for talented, driven individuals Read more
who can bring in leads, and follow-though with the entire sale process.Requirements: - Min "N" Level- Proficient in English (Written and Spoken)- Singaporean Citizen- Proficient in Microsoft Office- People & interpersonal/soft skills- Self driven & committed individuals- Good time management and organization skillsAdded Advantage : - Class 3 license- Prior sales experience- Knowledge about carsJob Type: Full-timeSalary: $3,000.00 to $5,000.00 /monthLocation:39 Woodlands Close (Required)
Skills