Sign in or register for a JobTech account.
Automobile & Heavy Industries
jobs $3,000 - $5,000 a monthJob DescriptionSales ExecutiveBavarian Marques is an established, pre-owned car dealership based in Singapore, dealing mainly with German Luxury vehicles.The automotive industry is a world of endless opportunities. From networking with clients from all walks of life, to learning about vital elements of the sales industry, Bavarian Marques presents ample opportunities for self development as well as career progression.We are looking for talented, driven individuals Read more
who can bring in leads, and follow-though with the entire sale process.Requirements: - Min "N" Level- Proficient in English (Written and Spoken)- Singaporean Citizen- Proficient in Microsoft Office- People & interpersonal/soft skills- Self driven & committed individuals- Good time management and organization skillsAdded Advantage : - Class 3 license- Prior sales experience- Knowledge about carsJob Type: Full-timeSalary: $3,000.00 to $5,000.00 /monthLocation:39 Woodlands Close (Required)
Skills
Roles & ResponsibilitiesReceiving and Issuing of GoodsPack, stock, organize and rearrange of Goods in WarehouseDaily stock countHousekeeping (Warehouse)Requirements Secondary Education or SPM and able to converse in English and Mandarin With forklift license Preferably with relevant experience Physically strong
Skills

Roles & ResponsibilitiesThis role is responsible for all matters pertaining to facilities management, security, safety, health and environment in the work premises.ResponsibilitiesOversee the maintenance and upkeep of the company's facilitiesCarry out minor repair and improvement works within the work premisesEngage and attend to feedback from stakeholders on matters with regards to facilities and SSHE in workplaceOversee the enforcement of security policies in the workplacePerform risk assessment as and Read more
when requiredEnsure workers adhere to all safety regulationsConduct safety talks and meetings as scheduledConduct safety induction programme for new joinersAdvise external customers on safety needs when viewing the worksiteConduct regular inspections to determine safety, health and environmental hazards RequirementsDiploma in Facilities Management or related certificationMin. 2 years' experience with general repair and maintenance on building facilitiesGood follow up skill and meticulousAbility to react promptly to changing situationsFire safety certification will be an added advantageInterested candidates are encouraged to apply via mycareerfuture.sg or email an updated resume to [Click Here to Email Your Resume] directly.
Skills

Roles & ResponsibilitiesTo be able to work independently to execute engine repair and overhaul jobs on board/ at site.To perform measurement of items in workshop/on board/at site to conform with specs and highlight earliest practically possibility and remedy if off specs.To attend meeting with Sales Person and Customer to confirm work scope and clarify technical specification.To develop or to keep project delivery of targeted schedule and to report Read more
as soon as practical the delays to the operation manager or management whichever applicable.To lead the allocated manpower(in-house or outsourced), take charge of their discipline and safety during the period of work.To maintain logs of overtime incurred on project.To prepare and submit service report of allocated project to operation manager or management whichever application for review and quality check prior to submission to customers as proof of quality work completion.RequirementsAt least 3 years of work experience in Marine Engineering or Ship Repair field or equivalent field.HANDS ON experience in operation andmaintenance of High and/or Medium speed engine.Able to travel overseas at short notices depend of project.Diploma in Marine or Mechanical Engineer is preferred.Class 3 Driving Licence is an advantage.Entry level candidates will be considered too.
Skills
Roles & ResponsibilitiesProvide shipping operation and sales quotation in Automotive PartsMonitor and expedite for timely delivery of products for customerMaintain existing customer baseDevelope and grow new account by providing excellent and professional customer service and satisfactionCoordinating with local and overseas supplier on shipment and deliveriesEnsure timely issuance of purchase order and sales orderOther job duties as assigned RequirementsMinimum GCE 'O' level and higherProfessional Certificate/Nitec in Automotive Engineering preferredNo Read more
prior experience required, candidates with relevant experience are welcome to applyGood Team PlayerProficient in MS OfficeOrganised and reliableBilingual is preferred. Fluent in written and spoken in English. Basic communication in Mandarin is required when coordinate with Mandarin speaking customer and supplier.
Skills Roles & ResponsibilitiesPerform Equipment Maintenance according to Manufacturer's Maintenance InstructionCarry out minor repair work as part of Preventive Maintenance workAssist Supervisor during major repair workTo carry out ad-hoc duties assign by supervisorsRequirementsCandidates must possess at least NTC/ITC in Electrical /MechatronicsExperience in Material Handling/ Automation/ Conveyor systems would be an AdvantageUnderstanding of Electrical DrawingsPLC Control System ExperienceLocation : Changi Airfreight Centre / Other Contracts Assigned Location
Skills
Roles & ResponsibilitiesDevelop reliable core components and interfaces for our performance critical systemsDesign solution & algorithm for individual featuresCollaborate with other team members and stakeholdersRequirementsMS or BS in computer science or related field
Skills
Roles & ResponsibilitiesRESPONSIBILITIES: Perform costing of jobs Responsible for submission of quotes and customer's point of contact for clarifications as well as purchase order Perform order processing from quotation to delivery Create manufacturing process routings and job completion in ERP system Liaise with customers and vendors on order requirements Responsible for assigned customers' sales revenue and margin targets Liaise with operations team on high profile sales order manufacturing Read more
planRequirementsREQUIREMENTS:Diploma in mechanical engineering / manufacturing engineeringGood understanding of precision machining processesWell versed with manufacturing process & good understanding of material specifications common to Oil & Gas industryGood communication and interpersonal skillsSelf-driven individual with a positive learning attitude.Excellent spreadsheet skills with basic knowledge in ERP systemsMinimum 2 years of relevant experience in Oil & Gas machining or similar Industry.OTHERS: Regular hours are 8am – 5:00pm Mondays – Fridays West SingaporeWe regret to inform that only shortlisted candidates would be notified
Skills Joining C&C is a distinctive opportunity to develop your career within a successful organization where everyone respects each other and enjoys working together. We recognize your performance in both tangible and intangible ways, by providing you development opportunities and making you feel respected.The OpportunityMitsubishi has been a trusted brand for generations, its name synonymous with a sporty spirit and energy. Backed by Cycle & Carriage Singapore, an established Read more
leader in the automotive industry, Mitsubishi has gained a reputation as a car that cares for family and the environment, highlighting innovative family-friendly features as well as groundbreaking @earth technology that protects the environment.As a Mitsubishi Sales Consultant you possess passion and energy to passionately promotes the brand values. Your belief in the brand's family and environmental values spurs you to deliver the highest standards of sales consultation and customer service to consistently delight the customers.Responsibilities:Effectively using sales approaches to negotiate and persuade with tact to secure sales of new passenger cars, in-house finance and insurance.Listening to customer requirements and presenting product appropriately to make a sale.Maintaining and developing relationships with new and existing customersCold calling to arrange meetings with potential customers to turn prospect into well satisfied customers.Possess strong knowledge on the product lines and pricing, staying ahead of the latest trends in the automotive scene.Demonstrates high degree of integrity and genuineness when handling customer's queries.Willing to "walk that extra mile" by making valuable contributions to improve the customers experience of customers within possible and legal means.Requirements:Tertiary qualification with at least 2 years' working experience and a valid Class 3 driving licence.Experience in the airline, retail sales or service industry will be an added advantage.Graduates who desire to build a professional sales career are welcomed to apply.About the CompanyA member of the Jardine Cycle & Carriage Group, C&C is one of the leading automotive groups in Singapore. We started out in 1899 as a trader in nutmegs and other sundries. In more than 100 years since, we have grown to become a major player in the automotive industry in Singapore, retailing Mercedes-Benz, Mitsubishi, Kia and Citroën passenger cars and commercial vehicles. At Cycle & Carriage, it is more than just the recognition we have earned as being the leader in its class. "Exceptional Journeys" encapsulates our passion for our existence. Bringing together high-performing team members and technical excellence to create people-focused experiences that consistently exceed expectations. Whether it is a customer we serve, an employee that we engage, a brand that we carry, we want to support them in creating exceptional journeys for themselves.We have a constant mission to strive towards being an Employer of Choice in the countries we operate in. Some of our better performing countries have consistently being recognised for commendable people practices such as:* HR Asia's Best Companies to Work for in 2015, 2016, 2017 and 2018;* Finalist in HR Excellence Awards 2016 for Recruitment and Leadership Development.* Winner of Innovative Talent Acquisition Strategy Award in the Annual Jardine Matheson HR Conference 2016* Winner of Excellence In Innovative Use of HR Technology in HR Excellence Awards 2017* Merit for Singapore Health Award as awarded by Health Promotion Board* The most recent accolades achieved during the Annual Jardine Matheson HR Conference 2017, where we clinch the Best Employer Brand, Best Work-Life Balance and Best HR Team Awards.The emphasis on employee experience has been on the forefront of the C&C's people practices. Keen for a career conversation? Connect with us to find out more. (You would be notified if you are shortlisted. By submitting your application, you consent to the collection, use and disclosure of your personal data contained in this document by Jardine Cycle & Carriage and / or Cycle & Carriage Singapore, for assessing your career application).
Skills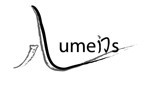 Duties and responsibilities of the job•Deliver excellent customer service that ensures ongoing sales and high levels of customer satisfaction Working closely with customers to determine their needs and demonstrating outstanding customer service and selling skills•Deliver prepared sales talks through tele sales and marketing channels•Handle preparation of customers contracting or renewingJob qualifications and requirements•Effectively bilingual (Spoken dialect will be an advantage)•Computer literate•With Sales / Telesales experience will be advantage•Results Read more
driven, good team player and customer orientedBenefits:•Salary range S$1.8K to S$2.5K•Monthly sales bonus (No cap)•Drive home car when available•Recreational activities
Skills