Sign in or register for a JobTech account.
Automobile & Heavy Industries
jobs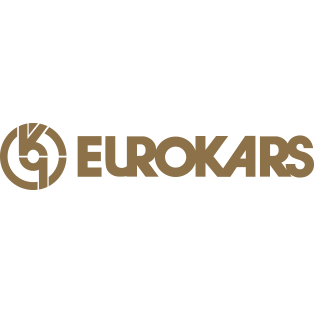 Roles & ResponsibilitiesJob ResponsibilitiesUpdating and Inventory controlIn charge of parts counter salesStore managementRequirementsJob RequirementCandidate must possess at least Primary/Secondary School/"O" Level in any field.At least 1 Year(s) of working experience in the related field is required for this position.Preferably Non-Executive specialized in Purchasing/Inventory/Material & Warehouse Management or equivalent.
Skills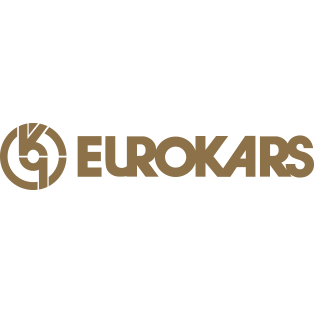 Roles & ResponsibilitiesResponsible for the maneuvering of vehicles within the premiseCustomer orientedWell verse in EnglishRequirementsPossess Class 3 driving licenseMin 3-4 years of driving sports cars experienceCautious and responsible
Skills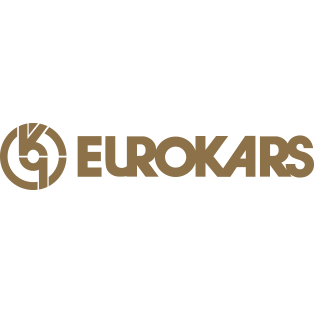 Roles & Responsibilities To be responsiblefor the movement of all vehicles between various locations as well as general responsibilites assigned by the workshop manager.To coordinate movement of vehicles between locations Pick-up and delivery services of customer vehicles. Sending to inspection centres, diferent service locations, etc General "touch up" and checking on cleanliness of vehicles before handover to customers Liaise with front liners and service centre staff on exact Read more
location of vehiclesRequirements Holds a diploma Possess 2 years related experience Possess Class 3 driving license
Skills
Roles & ResponsibilitiesReporting to the Managing Director, the candidate is responsible for pursuing new products and servicing existing and new accountsProduce report and analysis on sales performance of the department to managerProduct market update and reports on industry activities and sentimentsOrganize and lead team for system improvementManage projects for ad-hoc internal projectsManage documentation and procedures within the sales departmentOrganize training where necessary for staff improvementCommunicate frequently with manager Read more
regarding project status and plansForecast activities and set direction and focus for team both short and long termManage orders deliveries issuesManage and work with factory issuesRequirementsTraining in Engineering/BusinessSales & Engineering, experienced in the air-conditioning or related industry in Singapore Construction, M& E IndustryIndependent with initiative and possess good organizational & communication skillPossess own vehicleKnowledge of ISO 9001:2008Able to handle confidential information appropriatelyGood leadership skills with the maturity to interact and motivate others are essential qualities
Skills
Roles & ResponsibilitiesConduct Market research to identify business opportunities by finding prospects and evaluating their position in the industry.Researching and analyzing sales options sought by the customer through cold calling, networking and social media.Establish contact and develop relationships with prospects face-to-face and telephone, meeting with potential clients and listen to their requirements and work with technical staff to recommend engineered solution.Maintain relationships with customer by providing support, information Read more
and guidance.Identify product improvements or new product by remaining current on industry trends market achieves and competitions.Prepare and delivery appropriate presentation on products/services.Create frequent reviews and reports with sales and financial data.Ensure the availability of stocks for sales and demonstrations.Participate on behalf of the company in exhibitions or conferences.Negotiate/Close deals and handle complaints or objects.Report weekly/monthly customer base (Existing & New) with clear actions.Work collaboratively with team members and reach the sales targets set by manager and achieve better results.Maintain quality service (ISO) by establishing and enforcing organizational standards.The Assistant Manager or Executive promotes the property and is accountable for booking individual and/or group business and converting it to profits for the property.The Assistant Manager or Executive keeps well-informed about the operations of the property and market trends, as well as the competition; hunts for new sales leads and promotes the property as often as possible through networking, cold calling, site inspections, presentations etc., to build the client/member base. He/She establishes excellent client/member relationships and builds rapport for client/member retention, and coordinates sales activities with the rest of the sales team.He/She meets the Director regularly to update on sales progress and implements activities to achieve the targets set by the department and optimal profits for the property. He/She also produces reports for tracking and analysis. While meeting the sales targets, he/she has to uphold the high organisational values and ensure business ethics and integrity.RequirementsDiploma/ Degree in any fieldsAt least 3 years of working experience as a sales personnelPreferably with prior sales experience in Management Systems (ISO 9001, ISO 14001, OHSAS 18001), training courses or similar backgroundPossess good knowledge in MS office ApplicationsPossess good communication skills, positive working attitude and be able to relate well with peopleSelf-motivating to achieve, self-driven and exceed sales targets~ Apply basic negotiation skills and techniques ~ Apply principles of revenue management ~ Apply risk management procedures ~ Conduct site inspection ~ Demonstrate initiative and enterprising behaviours ~ Documenting project processes and outcomes ~ Establish relationships for customer confidence ~ Facilitate compliance with legislative and regulatory requirements ~ Facilitate effective communication and engagement at the workplace ~ Facilitate effective work teams ~ Implement process improvement change ~ Maintain personal image and emotional competence to manage self and team at the workplace ~ Monitor relationship with guests/customers ~ Monitor workplace safety and security ~ Provide catering service ~ Resolve guest/customer concerns and feedback ~ Role model the service vision ~ Secure prospect commitment ~ Sell products and services ~ Write reports
Skills
Roles & ResponsibilitiesResponsible for overseeing the accounts office & HR AdministrationTo manage and supervise work of junior staffTo check on accuracy and completeness of work done by subordinatesTo maintain and improve current accounting practicesClose coordination with Sales, Production department to troubleshoot problemsTo oversee credit control including monitoring and effective collectionPrepare cash flow projection & manage day-to-day cash flowLiaise with overseas suppliers in term management and coordinationSupervise timely submission Read more
of quarterly GST reportMonthly reconcile balance sheet itemsEnsure internal control compliance with company policies and proceduresLiaise with external auditors, tax agent & bankOther ad-hoc duties as assigned by DirectorRequirementsMin. Diploma in Accounting or related field with at least 5 years related experience respectivelyGood interpersonal and communication skillsPositive work attitude and a good team playerGood analytical skillsPleasant personality, able to work in a teamWorking experience in Manufacturing with ERP & MYOB will be an added advantagePC Literate, Excel, Word, preferably interested and strong in Accounting principalMeticulous, reliable and positive working attitudeBilingual in English and Chinese (to liaise with Chinese speaking associates)
Skills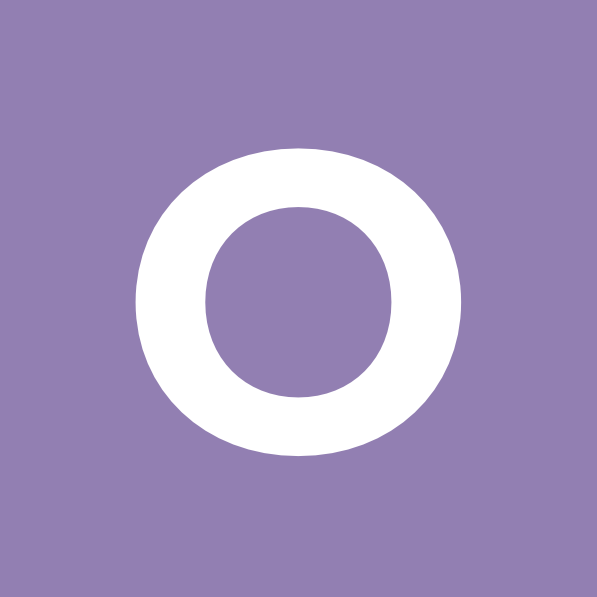 $1,300 a monthJob DescriptionSingaporeans only.Location: Clementi 321Jobscope: Maintain general cleanliness of fitness centreSalary: Starting from $1300 (basic) to $1600 (inclusive OT)Timing: 2.30pm - 10.30pmBenefits: Annual Leave & Medical BenefitsSalary with CPF contributionMonthly Recognition RewardsTraining providedUniform providedTo apply or for any enquiries, please call: 68630500 (Jeanette)Job Type: Full-timeSalary: $1,300.00 /monthLocation:Singapore (Required)
Skills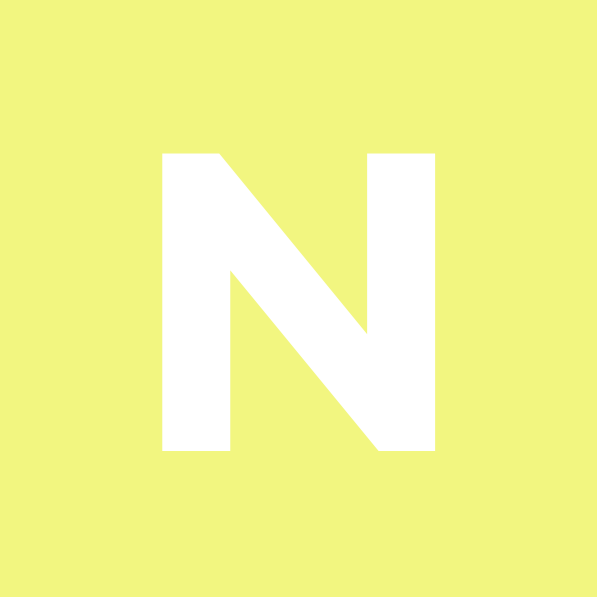 Roles & ResponsibilitiesThe Product Engineer applies Radiographic Imaging Technologies and LINAC engineering principles and techniques to manage product issues in a manufacturing environment to meet organisational objectives. His/Her works also include evaluating the process efficiency, quality and safety of finished products. He/She needs to perform test correlation, evaluation, and test characterization on new product and implement network solutions for products test result tracking.In addition, the Product Engineer leads Read more
production and manufacturing systems improvement projects, and is expected to develop test programmes in accordance with organisational objectives. He/She is also required to ensure compliance with workplace safety, health and other regulatory requirements in his/her line.The Product Engineer is required to have strong communication skills to lead a team to meet organisational outcomes. He/She is expected to guide and mentor the Assistant Engineers under his/her charges.Requirements~ Have good knowledge of LINAC and Radiographic Imaging technical . ~ Enforce compliance to safety and good manufacturing practices and processes in production areas. ~ Evaluate and recommend process change/s for improvements to help improve yield, quality, and cycle time. ~ Handle test requests, reviews and abnormality report status. ~ Implement network solutions for product quality improvement. ~ Implement test program, hardware and major setup issues in mass production. ~ Interface with customer on product related issues. ~ Lead continuous improvement projects. ~ Lead working level community exploring opportunity for improvement projects. ~ Monitor process performance data to establish good controls parameters. ~ Perform training. ~ Performs required test correlation, evaluation, and test characterization on new product. ~ Provide assessment and information on test capabilities and providing resolutions to barriers/constraints. ~ Provide guidance to assistant engineers. ~ Provide required test support needs by production. ~ Review manufacturing process change requests.
Skills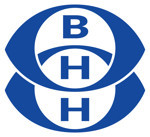 Minimum 1 year working experience in automotive field (motorcycle)- Repair and maintenance of motor vehicles- Small Bike Repairs (Tires, Brakes, Servicing, etc…)- Small Bike Top Overhaul- Small Bike Complete Overhaul- Big Bike Diagnostic- Big Bike Carburetor Overhaul- Big Bike Clutch Overhaul
Skills
Roles & ResponsibilitiesJob ResponsibilitiesAssist the company in interior fitting out projects and quality management supervision of all branches1. Able to assist project manager in carrying out feasibility studies and preliminary planning for branch projects.2. Prepare, negotiate and analyze costs for tenders and contracts.3. Prepare construction drawings of interior fitting out projects for branches for submission.4. Verify each branch project is in compliance with relevant local authority codes of Read more
practice / regulations and perform risk assessment management.5. Track, develop and report the on-going progress and ensure quality and safety standards are exceeded.6. Coordinate works between all internal end-users, contractors, sub-contractors and suppliers.7. Any other duties as assigned.RequirementsJob RequirementsEducation requirements: Diploma / Degree majoring in construction management or equivalentJob skills [Project aspects]: Construction and repair work plans and cost negotiating skills ; electrical construction & control; electrical design drawings & construction; related knowledge skills on mechanical and electrical; ventilation & air condition planning and construction; M&E equipment procurement, distribution and decoration skills; traffic engineering work construction and supervision skills; interior design planning; construction planning & design skills; work coordination & problem handling skills; M&E related design diagram; project work drawings & illustration; renovation project knowledge; interpretation of building work drawings; construction drawings & illustrationRequired car driver's licenseFamiliar with software tools such as Auto Cad, Sketch up, Microsoft Office (Project, Word, Excel, Power Point etc.) etc. would be an advantage.Able to comprehend M&E (Mechanical & Electrical) layout.Able to read and write in Mandarin language (as project document of counterparts will be in Mandarin)Travelling to overseas is expectedOther RequirementsKnowledge of following is an advantage:i. Site supervision and project progress control.ii. Work coordination and construction quality monitoring.iii. Interior decoration construction management and its related laws and regulations.iv. Local building, M&E (water & electricity) and fire safety related laws and regulations.
Skills