Sign in or register for a JobTech account.

Are you passionate about making a real difference in people's lives? Are you growth-oriented, have a flair for content creation and entrepreneurial at heart? Do you want to be an employee at a well-funded local startup where you can be a changemaker?   Your work at Homage will directly impact and improve the lives of care recipients, caregivers (termed "Care Professionals" in Homage), and the families in need. We're Read more
looking for strong team players who can collaborate cross-function (sales and marketing, product development, engineering and operations.) We're proudly backed by a group of top local investors, including Golden Gate Ventures, 500 Startups and SeedPlus. ABOUT HOMAGE:   Homage is a complete home care solution that combines the curation and training of care professionals with smart technology to provide on-demand home caregiving to seniors, allowing them to age at home with comfort, dignity, control and grace. Using a web and mobile technology platform, Homage efficiently matches care recipients with qualified care professionals and schedules caregiving on an on-demand basis to provide recipients with home nursing care, assistance with daily activities and therapy services. Homage works with both private clients and public organizations to provide high quality care to seniors. ROLE DESCRIPTION  We are looking for an energetic individual who can contribute toward Homage Supply Operations' content strategy across both online and offline channels, with our Care Professionals. The Supply Content Associate will be responsible for implementing initiatives  in content marketing, events and community management to drive Care Professionals' growth and engagement. You will work collaboratively with cross-functional teams including PR/communications, branding and email marketing, design, product and operations in the region.  RESPONSIBILTIES Drive the development of content marketing strategy to aggressively meet business goals of becoming the world's first community-driven home care Superbrand Manage Homage's offline and online presence with the Care Professional community by responding to queries, curating and creating content Work in tandem with the Growth and Marketing team to initiate, craft and spearhead content campaigns via a metrics-driven approach Execute on or work with the design team to create content for regular Care Professional engagement campaigns (EDMs, blogposts) and marketing collaterals Support PR initiatives and partner engagements to showcase stories about Homage and our Care Professionals; assist with video/photo shoots and events Perform market research on industry trends and the competitive landscape to support thought-leadership materials and overall company strategy SKILLS & EXPERIENCE Passion for social enterprises and causes. You're driven by Homage's core mission and motivated by the impact of our services and platform.  1 – 3 years' experience in communications, marketing or related role; BA/BS degree or relevant work experience in-lieu. Experience working in a fast-paced and high-growth environment; Prior experience working at startups and in the internet / consumer space preferred. Technology or lifestyle brands welcome. Excellent writing skills and a keen visual sense. An eye for detail and a quick wit. An integrated marketing mindset, passion for storytelling through multiple media types, both visual and written.   Strong project management skills with an ability to multi-task, work within tight deadlines, adjust to changes in priorities and balance short-term needs with long-term strategic initiatives.  Comfortable with functioning individually and as a strong team player Possess excellent interpersonal and communication (written and verbal) skills Proficient and comfortable with adopting technology and software tools (Microsoft Office, web/mobile applications etc.) BONUS POINTS You have demonstrated an ability to creatively solve problems and think on your feet You possess design or photography skills (with a demonstrable portfolio of past works) You are a natural storyteller with the ability to distil complex concepts into a simple yet compelling story; you have natural collaboration and bridge-building skills You love social media and are a natural evangelist; sharing and getting the word out is your staple Proficiency in Chinese and/or Malay is a strong bonus
Skills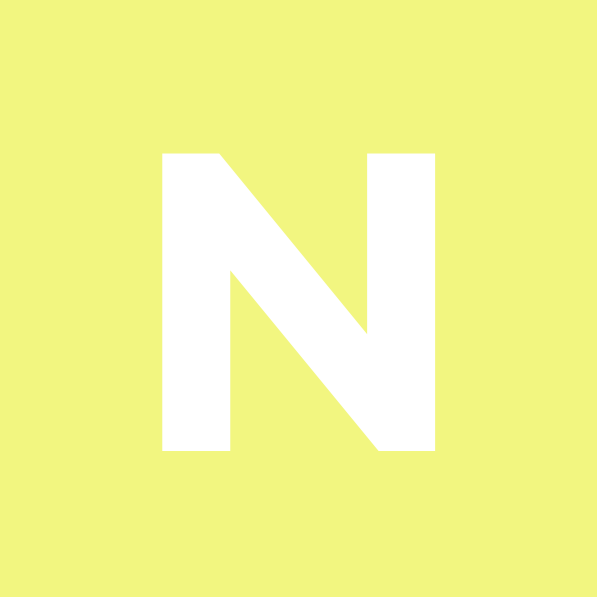 Job Title: Senior Account Executive Analytics-ASEAN




Reports To: VP, Sales




Department: Sales




KEY DEPARTMENTAL OBJECTIVES



The purpose of the Sales Department is to secure new and renewal business for Nexidia (Analytics) that result in achieving the company's revenue and booking goals.



JOB SUMMARY



Performs Sales related Read more
duties at the professional level and carries out responsibilities across the entire spectrum of the enterprise sales cycle including: territory management, prospecting, qualifying, value proposition creation, demonstrations, POC process management, business case development, proposal creation, negotiation and closing. The role requires significant coordination of resources across various departments, as well as interfacing with senior management.



ESSENTIAL DUTIES AND RESPONSIBILITIES





Key responsibility includes building the General market vertical including the following sub-verticals: Technology, Travel and Hospitality, Retail, Insurance, Airlines, Communications, Logistics, and Financial Services.


Coordinate with the lead generation team to create targeted campaigns and mailings, VITO letters, webinars marketing, and other pipeline building activities as required


Ability to deliver a compelling demonstration of the Nexidia value proposition in both face-to-face meetings and via webcasts


Coordinate applicable resources required to complete a successful proof of concept


Spearhead the development, communication, and implementation of effective sales growth strategies and processes


Drive business in the allocated vertical to achieve and surpass sales and business goals and objectives


Provide accurate and timely forecast's using the appropriate Sales Tools and Processes and maintain all relevant information about Customers, Prospects, Campaigns, and Leads


Serve as the thought leader for sales in the allocated vertical regarding product requirements, selling trends, competitive landscape, marketing programs and communications


Facilitate feedback regarding client needs, operational needs, business opportunities, and marketing/sales programs


Provide executive level representation at high-stakes meetings with prospects, clients, and technology/channel partners


Assist in developing brand identity and recognition by working closely with Marketing: channel feedback on product features and functions, trends, program needs, customer outreach programs and events


Provide creative selling techniques based on market and product knowledge


Work with Management to ensure business is transacted accurately and within pricing guidelines to the highest ethical standards


Work with Customers to ensure timely payments against invoices


Understands and adheres to Nexidia compliance standards as they appear in the Employee Handbook, Corporate Compliance Policies, Code of Conduct and Conflict of Interest Policy





ADDITIONAL DUTIES AND RESPONSIBILTIES





Maintains professional and technical knowledge by attending educational workshops; reviewing professional publications; establishing personal networks; participating in professional organizations


Performs other related duties as assigned





KNOWLEDGE, SKILLS, AND ABILITIES



Highly character driven and leads by example


Superior communication and interpersonal skills; ability to build relationships at multiple levels to work cross- organizationally toward solutions; consensus building skills


Exceptional leadership and organizational skills and the ability to coordinate and oversee any number of projects concurrently across multiple functional company departments


Strong presentation, prospecting, and negotiation skills


Exudes high energy, motivation and a strong work ethic


Excellent analytical and problem solving skills as well as attention to detail


Proficient with Salesforce, Leadlander, and MS Office Applications


Ability to work independently and under pressure to meet organizational deadlines



EDUCATION AND EXPERIENCE



Minimum of 8-10 years of enterprise software sales experience


Call center, enterprise software / services sales, business intelligence, business analytics


Consistent record of quota achievement / exceeding quota at the $2M+ level



PHYSICAL DEMANDS / WORK ENVIRONMENT



Physical Demands: 50% travel
Skills
Roles & Responsibilities We are looking for Part-Time Telemarketers to generate leads and appointments for our sales team by identifying prospects. Only Singaporeans need apply. Incentives Schemes available!
Skills
Job ResponsibilitiesResponsible for the visual merchandising implementation and standards of an assigned group of regional marketsPlan and strategize local implementation according to seasonal visual merchandising directives from principalPlan and provide training to an assigned group of regional markets' local Visual Merchandisers seasonallyCoordinate and align the work flow of local Visual Merchandisers to achieve brand visual merchandising objectives, including window and in-store displayProvide qualitative feedback on photos submitted by Read more
local Visual Merchandisers on a regular basisConduct monthly strategic reviews on the visual merchandising standards with the local visual merchandisersActively communicate with the principal on regional visual merchandising efforts to ensure consistency and alignment globallyDemonstrate passion and strong enthusiasm in leveraging visual merchandising as a way to drive sales for the regional marketConduct market research to analyze the latest visual merchandising trendsPerform any ad-hoc duties or responsibilities assignedRequirementAt least a Diploma in Fashion Merchandising/ Design. Retail Management or related fieldPreferably with at least 4 years' work experience in visual merchandisingProficiency in MS office application – Excel and PowerPointAdequate knowledge of fashion industry and consumer trendsKeen sense and passion for fashionGood time management skills and the ability in managing multiple priorities are criticalAble to manage multiple projects within the scope of work and stay on taskExcellent organizational skills and meticulous in work assignedPleasant disposition with excellent interpersonal skillsMust be a team player and able to work in fast paced retail environment
Skills
SALES AND MARKETING DELEGATES JUST GRADUATED? JUST ORD? Tired of the mundane office job? Need a job for advancement opportunity?<< WE ARE RECRUITING, JOIN US NOW >>Friends welcome to join Fun and Quirky Team Environment Strengthen Portfolio and Resume Competitive IncentivesTo apply, please WhatsApp Hui Xuan @ 9018 1956 or send your resume to huixuan.alliance@gmail.com
Skills
SALES AND MARKETING DELEGATES JUST GRADUATED? JUST ORD? Tired of the mundane office job? Need a job for advancement opportunity?<< WE ARE RECRUITING, JOIN US NOW >>Friends welcome to join Fun and Quirky Team Environment Strengthen Portfolio and Resume Competitive IncentivesTo apply, please WhatsApp Hui Xuan @ 9018 1956 or send your resume to huixuan.alliance@gmail.com
Skills
We are urgently looking for a qualified and committed Math tutor, able to teach at Primary level Maths and Secondary level E & A Math (up to O-levels). Ability to teach A-level H2 Math is additionally good. *** Note: Tutor must be able and experienced in teaching Math up to O-Levels. *** Full-time commitment (salary depends on experience & qualifications). Rates are attractive - UP TO $3200 per month Starting immediately. If Read more
you are keen, please whatsapp to 82685179 with the following information: 1) Name, age, qualifications 2) Previous experience in Math tutoring (at Primary & Secondary level) 3) Day(s) & time(s) available Thank you.
Skills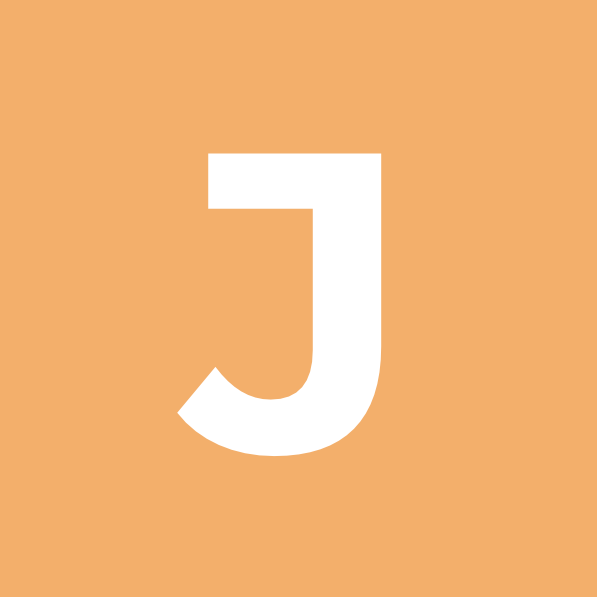 Internship duration: 3 monthsStart Date: JuneRequired Writing Assignments: Tell us Why Toothpaste is the Most Important Thing a Writer (no word limit)Write an article about Plaza Singapura (no word limit)Do you love writing? Express things best through words? Keen to contribute to a family of UX/UI Designers, Visual Designers, and other Content Writers? JIN Design is hiring a Content Marketing Intern, and we have a place for you.Get Read more
ready to learn tons and take your writing to a different level. You will be part of a growing Content Team, working with our UX/UI and Visual Designers to craft words for our clients, as well as outreach and in-house material.Writing in multiple voices over the course of each day, no two days will be the same.In this role, you will:Write and edit content for client projects encompassing articles, web/app interfaces and marketing materialsWrite and edit in-house content such as case studies, blog articles, and internal guidebooksPlan and execute our outreach activity across social media platformsRequirements: Passion for writing and willingness to learnDiploma/Degree in any disciplineExcellent command of English Meticulous and detail-oriented to ensure consistent and error-free contentDiligent and resourcefulSkills/Traits we would likeyou to have: A positive attitude and good interpersonal skillsAbility to multitask and manage time wellWork well individually and as part of a teamReceptive to constructive criticismThe will to explore and learn new thingsHave experience managing a blog or other content platforms (bonus)Have working knowledge of SEO and UX/UI Design (bonus)Why us?: As part of a growing agency and Content Team, you can look forward to more and more exciting projects with tons to learnYou will get to collaborate with fun and passionate teammates, in a dynamic and open environment You will get to improve your skills continuously through training and mentorship We are located less than a stone's throw away from Aljunied MRT!Fresh graduates are welcome. Related work/internship experience is valued but not required. We will provide training and guidance to you along the way.
Skills Visual Art Centre, is a unique Exhibition Gallery and Art Studio in one entity, located just above the Dhoby Ghaut MRT. The Exhibition Gallery is a venue space for hire for various art and design events and functions, while the Art Studio hosts ongoing professional art courses and ad-hoc workshops. The VAC team supports and promotes the activities and events of the Gallery and Studio. This role requires Read more
the candidate to be the main coordinator for both the Gallery and Studio. Any art/design background is preferred but not necessary and the candidate must have a passion for art education and art/design related events and projects.This is a full time role with a three months probation. Compensation depends on relevant work experience. Requirements:- Able to work independently and able to coordinate and support other co-workers- Strong communication and interpersonal skills, being able to liaise and build relationships with partners/suppliers/clients- Excellent English communication and writing skills and conversational mandarin- Proficient in Adobe Indesign, Illustrator, Photoshop, and basic video editing and filming skills- Passion for sales and marketing and to grow the business- Previous experience in creative/art/customer service industry - Strong sense of responsibility and ownership- Singaporean / PR only This full time position includes a quarterly bonus tied to the performance of the individual. Interested candidates should submit your resume, expected pay and attach a recent profile picture.
Skills Visual Art Centre, is a unique Gallery and Art Studio in one entity, located just above the Dhoby Ghaut MRT. We are seeking art school and tertiary students who are passionate about the art industry! The candidate should be a responsible and self-driven individual who is efficient and responsive, taking initiative to work on tasks and keeps track of the goals of the company. The candidate will be Read more
handled various responsibilities, including:- client liaison, handling enquiries, providing support and advice, pitching - tidying and maintaining cleanliness of art studio, arranging studio inventory, stock take- preparing oil paints/acrylic paints/watercolour/pencil/charcoal and other materials during the art lessons and cleaning the brushes and art studio after lesson- preparing marketing materials, blogs, social media promotions - supporting and assisting gallery and studio clientsHere are some of the detailed requirements below: - Previous experience in creative/art/customer service industry - Indesign/Illustrator/Photoshop and basic video filming and editing skills - Outgoing and friendly personality, with enthusiasm for sales and marketing- Excellent English communication and writing skills and conversational mandarin- Strong sense of responsibility and ownership- Self-motivated, able to work both independently and in a team - Students with VISA/Singaporean / PR only Five day work week, Mon, Wed-Sat, minimum commitment of 3 months.Interested candidates please kindly apply by sending us your latest resume and profile picture.
Skills