 Job Description: Take over content creation for all of our company social media accounts including organizing cross-platform content strategies Develop new social media campaigns Monitor social channels for trending news and ideas Assist with capturing and analyzing social media metrics Requirement: Enrollment in a bachelor's degree program is required Familiarity with social media strategies and platforms Ability to multi-task and take initiative Flexible work schedule Read more
Hardworking and dedicated outlook Ability to take direction and absorb information quickly Experience with content creation Job Description: Deliver sound search strategies, standards and best practices for scaling our paid search channel Identify improvement opportunities in SEM growth and efficiency, e.g. account build-out, audience targeting. on all platforms (web, mobile), through performing tests, aligning with other relevant channel owners, e.g. SEO, and detailing out needs for additional tools Manage the execution of day to day campaign implementations and optimizations, leveraging support of agencies Read more
where applicable Continuously optimize SEM / SEO campaigns through performance management, keyword analysis, ad copy testing initiatives, etc. Conduct recurring weekly & monthly SEM optimization tasks (i.e. Keyword Expansion, Ad Testing, Negative Management, etc..) Develop critical metrics and dashboard to measure campaign performance and derive actionable insights As a Subject-Matter-Expert, represent company in interactions with search engines and other external SEM experts; stay ahead of any changes and trends in the world of SEM Requirement: Major in a related field (advertisement, marketing and etc.) is preferred At least one year of related working experience is preferred Familiar with all types of popular social media platforms (FB, Instagram and etc.) Connection with KOL is preferred Familiar with Photoshop, Illustrator and/or other graphic design tools Challenge takers with a proactive and positive attitude Proficiency in English is required and in Chinese is preferred Please provide your portfolio for reference EIG's mission is to give our customers/merchants the power to build sales online and develop a community of sales force for their business expansion/penetration. Whether we're creating new services or helping a small business expand its reach, EIG people are builders at heart. We are constantly iterating, solving problems, and working together to optimise performance around the region for our customers. EIG is currently seeking many applicants for this Read more
position: Role: Identify target merchants, develop sales leads  Conduct sales presentation, show clients sales/business growth proposal  Assist clients with their grant submission Support clients on photo-taking of products and initial mass upload Resolve client issues Account for all weekly / monthly sales target and reports Develop broker strategies and identify new growth opportunities with them Provide client feedback  Assist with other tasks as required Requirements: GCE 'O' 'A' Level / Diploma  2 to 5 years  outdoor sales experience is required Strong interpersonal and communication skill PC literate, able to provide web demonstration  Self-motivated, results-oriented with a consistent track record of achieving sales Passionate about helping businesses grow in digital space Uphold business ethics and values Career Growth and Training: Candidates who deliver strong performance can look forward to a progressive career advancement and growth guidance Training will be provided for successful applicants Do you want to own one of the best ????Artificial Intelligence products in the healthcare industry? ✨Do you want to change how our generation would receive healthcare driven by Voice Recognition, Natural Language Processing and Machine Learning? There's no place better than praktice.ai!???? Praktice.ai is the leading Healthcare AI solution provider for some of the biggest hospitals in the world and is transforming thousands of patient interactions every moment. We help Read more
hospitals engage and serve their patients 10 times better with Artificial Intelligence. We built AI solutions that speak real-time from hospital's central helpline and answer every query that a receptionist can answer. But that's just a start. We are searching for kickass product manager to join hands in building this transforming healthcare AI technology.  Responsibilities:  - Pitch to hospitals about the product, the technical definition and integrations with their systems, and upsell the innovative products where required  - Product management with the team of engineers, doctors and designers to deliver the needs of hospitals in alignment with the company vision and product - Integrate usability studies, research, and market analysis into product requirements to enhance user satisfaction  - Define and analyse metrics that inform the success of products Skills Required:  - 1+ years product management or product design experience  - 1+ years development experience, basic knowledge of backend and front end technologies like python, javascript, API integrations etc - Strong communication, organizational, and analytical skills  - Entrepreneurial experience preferred

Android, iOs App developer Read more

Sales and marketing. Account management. Seeking investors. Fund-raising. In charge of tasks  related to grow TeamFlow in Singapore.  Read more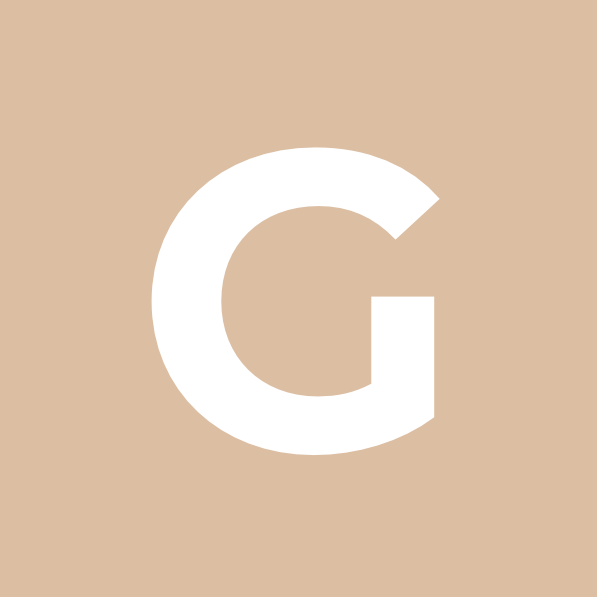 Glyph stands as a symbol of Hope & Courage to the marginalised in society. We operate as a community membership programme for everyday Singaporeans with the aim of becoming Asia's leading social venture builder creating complementary lines of businesses to empower social mobility for the masses. Our business is forged upon strategic partnerships and empowered fellowship where we constantly build a network of leaders and businesses who are championing Read more
sustainable, impactful change through Social and Cultural capital. Vision – One Asia. One Dream. Mission – Levelling the Playing Field, Advancing Equal Opportunity Our team at Glyph embody 4 characteristics that keep us motivated and excited about what we are doing. We call these the 4 D's. Driven Drive, lies at the core of Glyph.  Regardless of your background, education or past; there's nothing you can't achieve if there's this persistent energy within you to learn, inspire and succeed. Disciplined No one likes supervision or micro-management. Neither do we; we believe people are the best versions of themselves when they are trusted to do their best work and to exercise restraint when given autonomy. Dependable People need to know that you've got their backs. Especially when it comes to crunch time, when it counts, you're at their sides, smashing through bricks and stone every step of the runway. Diverse Be it a lawyer who became a chef's apprentice or a doctor who chose to be an artist; we celebrate life and people from all walks of it. We believe in taking a chance on people who took the path less travelled, for it's the experiences and circumstances along the way that shapes the individual. www.Glyph.asia JOB DESCRIPTION & REQUIREMENT:  This role would require a highly independent, self-motivated and enthusiastic team player. As evident from the job title, there are many roles to be filled within the team and we split the work based on what you're able to do. We are a small cohesive team, heavily bootstrapped and requiring every member to pull their own weight. The roles within the team covers: - Research - Partner Acquisition & Management - Marketing Campaigns & Recruitment Drives - Member Acquisition & Management - Customer Service - Sponsor Acquisition & Management - Event Planning & Management - Social Media Content and Engagement - WordPress Development and Design - Procurement Certain skill sets which are compulsory would be Microsoft Office and Googling for information. Emotional empathy coupled with great interpersonal skills would take you a long way in this team and the communities we engage with. Technical and design skills are a huge plus and will earn you brownie points. We are not looking for qualifications but rather people with the right attitude and are aligned with our Vision, Mission and People Culture. If you feel being in a Social Enterprise is where you're meant to be, kindly write in to Shaun@GlyphEnterprise.com and let us know why you'll be a great addition to the team.
Primary roles This is a permanent but part-time (max of 4 hours/day) role. Provide administrative support to company and company's leadership Managing of calendar and meetings  General bookkeeping tasks General HR tasks such as on-boarding, claims processing, CPF payment Corporate secretarial work Handling of bank accounts – incoming and outgoing payment processing, payroll, etc Online research and data gathering Minor data Read more
entry Other related general administrative tasks Requirements Great command of English speaking & writing. Exceptional written communication - being able to quickly craft a perfectly worded email is a must, complete with immaculate spelling and grammar. Well organized and systematic. Familiarity with cloud-based solutions such as with Google Drive, Google Docs, Google Sheets, Evernote, etc.  Familiarity with workings of a Singapore company Ability to handle bookkeeping on an online accounting software Comfortable working for a 100% remote and fast-paced company Benefits Work for a cutting-edge cryptocurrency and blockchain company Competitive salary CPF and medical benefits Work remotely, even from your own home. Flexible hours Unmetered leave Please email work@zynesis.com with your application. We are looking for a compelling storyteller, copy enthusiast, social media writer Key Areas of Responsibilities & Duties: Produce effective copy for campaigns  Job Description: Creative Development Conceive and produce creative copy in partnership with creative design team Proofreading of copy to check content accuracy, spelling and grammar Suggest and provide copy for the agency's marketing and pitching materials such as website, corporate presentation, etc Experience & Skills Requirements: Degree or Diploma in Read more
Journalism, Communications, Advertising and Marketing or equivalent Minimum 2 years' of relevant copywriting experience A flair for creative writing in English Must have worked with banking, telco or FMCG brands Job Types: Full-time, Part-time, Free Lance Locations : Singapore , Mumbai , Bangalore Experience: 1-4 years

Program Manager/Director - Cybersecurity.  TNB Ventures is looking for a highly driven and 'plug-in' program manager for its corporate innovation engagement initiative. We are looking to build up a cyber-security practice. Applicants should have a) good understanding of cybersecurity issues/solutions b) have 3-5 years of related experience  c) exposure to startup/corporate innovation ecosystem is an advantage.   Read more