Sign in or register for a JobTech account.
Roles & ResponsibilitiesYou will be part of the Public Sector Transformation (PST) Cluster and will report to the Deputy Director (PST Engagement). PST Cluster is in charge of driving the Public Sector Transformation movement, with the goal of continually transforming the Public Service to ensure it not only delivers well today, but is ready for the future. We do this through championing Public Sector Innovation, transforming citizen-facing service Read more
delivery, building a digital workplace, and supporting transformation efforts in the Ministries and Statutory Boards. As Assistant Director (PST Engagement), your primary focus is on helping our Public Service Leadership think and work through deep issues of change, and supporting their teams to implement organisational transformation. Your work may include:Curating content on organisational transformation and developing PST Cluster as a thought leader in this area Designing and organising platforms for Public Service leaders to discuss and learn about organisational transformation Strengthening and supporting a community of Public Service leaders who are driving transformation in their agencies Coordinating within PSD and with other central government agencies (e.g. Ministry of Finance) to ensure alignment in the support that we give to agencies in implementing PST Drawing insights from various data sources to help sense-make the state of transformation in the Public Service Developing differentiated strategies and messages for different groups of public officers for more targeted interventionsWork Experience & Competencies You should have at least six years of work experience, and have worked in the Singapore Public Service. You should be strong in strategic thinking and systems thinking. You should also have knowledge of organisation development. We are looking for a self-motivated officer who is highly-organised and can get things done, and has an enterprising mindset to spot gaps and proactively partner with others to fill them. The officer should thrive in ambiguity, be unafraid to challenge the status quo, see opportunities in constraints, and be able to coordinate complex projects with multiple moving pieces. The officer will also be involved in designing and organising events involving Public Service leaders. The position requires the officer to manage multiple stakeholders at different levels across the Public Service, so relevant experience and aptitude will be valuable. Only shortlisted applicants will be notified within 2 weeks after closing date. Successful candidates will be offered a 2-year contract in the first instance.
Skills
Roles & ResponsibilitiesResponsibilities You are expected to be able to work independently as well as collectively in a team to manage the external consultants for the on-going JTC projects.You will provide technical inputs on architectural design matters and guiding the external consultant to ensure that the detailed designs and construction meet JTC's requirements and design intent.You are expected to proactively value add to the external consultant's proposals incorporating Read more
creative design thinking, innovative solutions, environmentally sustainable concepts and integrated multi-disciplinary approach.Requirements Those applying for Senior Architect have to be Registered Architect with Board of Architects for at least 3 years.Experience in local mixed-use developments both in conceptual design and project execution.Other certifications such as Green Mark Manager/Green Mark Professional/LEED AP, Universal Design, ABC Waters etc. would be an advantage. Possess the drive and dynamism as an architect.
Skills
Roles & ResponsibilitiesResponsibilities You will be involved in:a)Annual budgeting, mid-year review and long term financial forecasting, analysing trends and provide business insights to support management decision making b)Cash flow management & forecasting to ensure adequate liquidity to meet our commitments c)Corporate projects and initiatives which has long term financial implications d)Financial health evaluation e)Review of financial policies and processes Requirements Background in Accountancy or other professional qualification in Read more
Accountancy/Finance, with good knowledge of financial modelling, budgeting and forecasting techniques. Proficient in advanced Excel functionalities. Possesses strong writing/presentation, excellent interpersonal and communication skills.
Skills
Roles & Responsibilities Responsibilities You will be part of the finance team that manages financial reporting and administration of financial system. The responsibilities include the formulation of financial policies and procedures, financial accounting, management accounting, budgeting, treasury functions, payments, analytics, development of IT systems, and other related duties. Requirements The applicant should possess a degree in Accountancy or a registration with the Institute of Singapore Chartered Accountants (ISCA) Read more
as a Chartered Accountant. Qualifications and/or experience in SAP, business analytics and financial system implementation will be an advantage. You should be meticulous, independent, proficient in using Excel, and have effective communication and interpersonal skills. Only shortlisted candidates will be notified.
Skills
Roles & ResponsibilitiesResponsibilities HDB has developed the Smart Hub as part of HDB's Digital Transformation to bring data across HDB estate services into a central data repository for analysis to support infrastructural resilience and environmental sustainability and create highly liveable towns for our residents. You will be involved in strategising and operating the Smart Hub, including • planning of sensor deployment in new and existing estates, • operating Read more
and continual enhancement of the Smart Hub, • creating reporting dashboards to facilitate management decision-making, • overseeing the development of edge computing and Artificial Intelligence capabilities, and• promoting the use of Smart Hub to support multi-disciplinary area of research using new and emerging forms of data collected in the Smart Hub RequirementsYou should preferably possess a degree in Engineering and/or Computer Science, and have at least 2 years of experience in the field of IT and analytics. Candidates with relevant skills in analytics such as modelling, probability and regression analysis, spatial configuration analysis and machine learning, and have prior experience in SAS VA software will be preferred.Only shortlisted candidates will be notified.
Skills
Roles & ResponsibilitiesImagine companies only need to interact with a single government product for all their engagements. Then imagine all these engagements to be anticipatory, advisory and driven by data and analytics.If you are inspired by this vision, we invite you to join our Moments Of Life (Business) team. You will collaborate with a team of highly-motivated peers to develop and grow this new product, transforming both the Read more
government processes as well as the experience of companies with the government.We are looking for an Analytics Manager to spearhead our analytics function and advise our team of business analysts. You will implement tools for the product portal and strategies to translate raw data and user behaviour into valuable customer insights and anticipatory product features. In this role, we expect you to have strong logical reasoning skills and business intelligence. The ability to communicate effectively is essential. If you also have solid industry experience, we'd like to meet you.What to Expect:Work in scrum teams, participate in Sprint Design, Review, Retro, etc Manage relationship with stakeholders and vendors to ensure delivery of milestones on time Developing strategies and product features for effective data analysis and reporting Translating data analysis outcome to product features Selecting, configuring and implementing analytics solutions Oversee all analytics-related product features and channels to optimise the data collection and ensure quality Apply industry knowledge to interpret data and improve performanceHow to Succeed:Proven experience as an Analytics Manager or Data ScientistSolid experience in data analysis and reporting; industry experience is a plus Background in market research and project management Knowledge of Excel, R and SQL; familiarity with business intelligence tools (e.g. Tableau, SAS) is a plus Superb communication skills Analytical skills and strong organizational abilities, attention to detail, problem-solving aptitude BSc/BA in Computer Science, Statistics, Data Management or a related field
Skills
Roles & ResponsibilitiesThe Ministry of Home Affairs (MHA) aspires to be a world-class organisation in delivering safety and security for our people. In pursuing our mission to make Singapore our Safe and Secure Best Home, we remain always constant and true to our core values of Honour and Unity. Job Scope / Key deliverables:Prepare all medical-in-confidence document proceedings for Medical Boards (MB) from Singapore Police Force, Singapore Civil Read more
Defence Force and Singapore Prison Service. Collate and schedule requests for MBs across Home Team Departments (HTD). Record and update board proceedings, including PES status, Police Deployment Grade and IPPT fitness status into e-IPPT, Human Resource Management System (HRMS) and to update parent units HR of MB proceedings. Compile monthly statistics on MB activities. Act as recording secretary for MB meetings with MHA, HTDs and medical service provider.Job Requirements: Knowledge and skillsQualifications in Office Administration Strong organisation skills with a problem-solving attitude. Solid knowledge of office procedures. Excellent written and verbal communications skills. Attention to detail.ExperienceProven work experience as an Administrative Officer, Administrator or similar role. Experience with office management software like MS Office (e.g. Excel, Word, Visio). Familiarity with preparing reports and presentations with statistical data. Understand costs and expenses with attention to budgetary constraints. Have overseen facilities services, maintenance activities and dealing with vendors.AttributesSkilled communicator with good interpersonal skills to arrange and coordinate. Detail-oriented to check all internal and external documents. Capacity to stay calm in stressful and sudden surge situations. Problem-solving skills to develop corrections to enhance workflow and procedures. Analytical ability to deal with statistics and data. Capable to work to deadlines and prioritise tasks even in a high-pressure situation. Highly organised and able to multi-task with ease.All new appointees will be appointed on a two-year contract in the first instance. We wish to inform that only shortlisted candidates will be notified within 30 days upon closing of the advertisement.
Skills
Roles & ResponsibilitiesHuman Resource Policy Cluster We ensure that our compensation and benefit package is market competitive to attract and retain our talent. Through our performance management system, we aim to motivate our officers to put in our best to achieve agency and Public Service outcomes. We strive for progressive recruitment, deployment, re-employment and flex-work policies and practices to meet the needs of our public agencies and officers. Read more
We also oversee organisational design, superannuation and exit matters of the Service. If you share our passion in shaping a first-class Public Service, we welcome you to join us!ResponsibilitiesDevelop expertise and knowledge in reviewing and formulating performance and market-based rewards framework and compensation packages in the public sector context.Monitor and evaluate competitive threats, labour and market trends, and anticipate future challenges in the area of total rewards. Scan, research and network with industry on external practices to identify leading practices that can be adapted for use in the Civil Service.Develop effective compensation policies and solutions, and advise and guide Ministries on implementation. Provide consulting services to the Ministries and Business Partners in compensation solutioning.Requirements We are looking for self-motivated individuals who value integrity, teamwork and take pride in going the extra mile to provide excellent service. In addition, an ideal candidate should possess the following:Strong planning and analytical skills to leverage the use of data and research for formulating strategies/solutions. Possess basic appreciation and understanding of the strategic role, purpose, objectives and challenges of HR practices of the public service.Develop or design reward strategies or compensation structuresManage the implementation of payroll reviews At least 2 years of experience in policy development or HR work Excellent interpersonal and networking skills to convey new/revised policies to stakeholders Strong analytical and numerical/statistical skills Meticulous with an eye for details and possess strong writing skills Self-starter who is able to work independently and in collaboration with othersOnly shortlisted applicants will be notified within 2 weeks after closing date.Successful candidates will be offered a 2-year contract in the first instance.
Skills
Roles & ResponsibilitiesDo you want to make a difference to the health of Singapore's workforce? We are seeking highly-motivated, dynamic team-players to join our Workplace Health team in promoting good health among the working population. Key responsibilities include:Conceptualise, implement and refine programmes for companies and workers to adoption of Workplace Health Promotion (WHP) programmes by employers and boost participation by employeesForge and develop strategic and sustainable partnerships to Read more
advance health promotion efforts in the workplace settingPartner HPB divisions to synergise HPB's strategic thrusts in the workplace settingMonitor and evaluate the impact of health programmes for companies and workers for greater efficKey CompetenciesGood project management skillsWillingness to interact with companies and workersExcellent communication (verbal & written), presentation and negotiation skills. Able to present complex concepts in a clear and relevant manner to the target audience.Proactive, results oriented and possess good analytical abilityRequirementsTertiary qualifications in a relevant discipline (e.g. business administration or any health-related discipline)Prior experience in business development, sales, research or analytics will be an advantageCandidates with equivalent combination of education and experience will also be consideredStrong collaborative and partnership building skills; confident to work with corporate partnersPositive mindset and enjoy challenges in a fast pace environmentAble to multi-task, handle highly stressful situations and tight deadlinesAble to work well in teams
Skills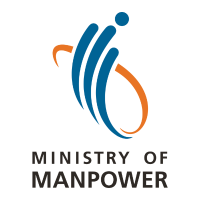 Roles & ResponsibilitiesResponsibilities The Employment Act is Singapore's main employment legislation which provides for the basic terms and conditions of employment, and specifies the rights and responsibilities of employees and employers. As a (Senior) Investigation Officer, you are required to work in a team to enforce the requirements under the Employment Act and its subsidiary legislation. You are expected to conduct audit and inspections at workplaces, investigate into Read more
complaints on possible breaches of employment laws and to execute the appropriate enforcement action.RequirementsTertiary qualification in any field of study At least two years of working experience Good communication (both verbal and written) and interpersonal skills Motivated, independent and able to work effectively with others in a team environment Have the passion for investigation work Familiarity with the Employment Act, relevant experience in human resource functions or front-line enforcement or investigations will be an advantage
Skills