Sign in or register for a JobTech account.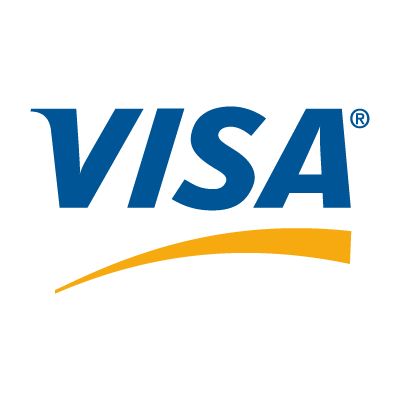 Job Description



The Visa Discovery Program is the biggest step you can take to joining our Revolution of Payments Innovation. Throughout your traineeship period at Visa, you will take on meaningful work, get executive exposure and engage in out-of-the-box problem solving. From technology to business, we are looking for people who can innovate, collaborate and drive Visa into the next era of an already rapidly-evolving Read more
digital market place. If you're up for the challenge, please consider joining our team.


Insight to the team


In order for Visa to deliver the best version of its mission to pay and be paid for everyone, everywhere, the Global Operating Certificates (GOC) team must ensure optimal management of client-reported data and the revenue and reporting activities that derive from it.


The GOC team is charged with managing and ensuring the integrity of client-reported data, which are relied on by many internal and external stakeholders for revenue billing, market and portfolio performance analysis and regulatory reporting purposes. As part of the team, you will participate in and support the diverse range of activities the team performs to ensure that Visa teams and clients make their operational, financial and strategic decisions based on relevant and accurate information.


Roles and Responsibilities


Performing in-depth, complex analysis to assess the completeness and accuracy of quarterly data reported by ~500 clients in the APAC region

Querying and analyzing large data sets to identify trends, transaction patterns and anomalies to identify revenue leakages across APAC countries, clients and/ or products

Comparing the transactional numbers reported by clients to Visa's network transactions to identify anomalies and potential misreporting

Creating statistical reports, on-demand query reports or dashboards that add value to internal stakeholders.



Qualifications



2nd or 3rd year undergraduate pursuing a Bachelor's Degree in Accounting, Applied Mathematics, Business, Data Analytics, Economics, Finance, or related courses

Able to pursue traineeship from August to November 2019

Proficient in advanced data analysis with Office applications such as Excel, PowerQuery, PowerPivot etc.

Familiarity with data visualization tools such as Tableau and Power BI will be a plus

Ability to code in VBA or SQL is preferred

Strong written, verbal and communication skills

Strong planning and time management skills

Ability to work independently as well as collaboratively, as part of a team



Additional Information



null
Skills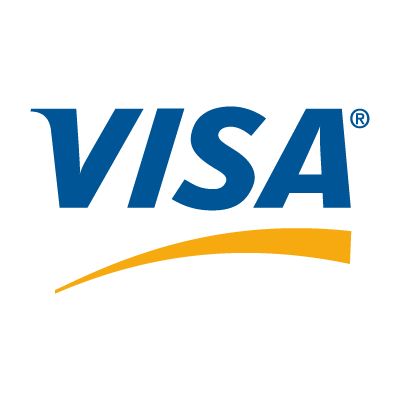 The Digital Product Deployment & Solutions team are champion of Human Centric Design methodologies in the approach they utilize to define products and solutions that enhance the end user's experience with Visa digital products and capabilities. The team works on delivery of Visa's latest technology, solutions and capabilities that support client needs and Visa's digital agenda in the continuous improvement and evolution in payment processing across VisaNet.Within the Read more
team, the role holder will be responsible for driving the development of new customer experience opportunities and their technical delivery with technology partners, as well as the deployment of Visa digital products and capabilities, engaging with a wide variety of customers including banks, technology partners, commerce enablers, or startups, across all of Visa's Southeast Asia markets including Singapore, Malaysia, Thailand, Indonesia, the Philippines, Vietnam, Myanmar and Cambodia.As well as engaging with external clients and partners, this person will be required to work cross-functionally with market-based and regional functions including Product, Sales, Operations, Risk Management and Marketing.The ideal candidate will:• Bring extensive experience in payment systems and technologies, preferably gained through Southeast Asia• Believe passionately in the transformative power of technology in the world• Have a strong technology background and love for experimenting with new tech• Have a proven track record of working with external clients to implement cross-company systems using APIs or Web Services• Be comfortable communicating to large audiences and working in close collaboration with small audiences• Be able to clearly articulate and document requirements to client stakeholders of various levels and abilities, including executives and technical resources• Be able to manage concurrent projects to different schedules and timelinesResponsibilities:• Lead technical architecture work streams at co-creation sessions with clients• Lead engagement with technology partners to accelerate deployment of Visa capabilities and products in the region• Engage with commerce enablers to identify and deliver new payment use cases• Provide technical solution for identified high-priority use cases• Project manage deployment of Visa digital products in-market, coordinating cross-functional teams• Drive engagement with solution providers that provide technologies enabling and improving Visa clients' customer experiences• Be the technical expert on Visa digital products and Visa Developer APIs Platform
Skills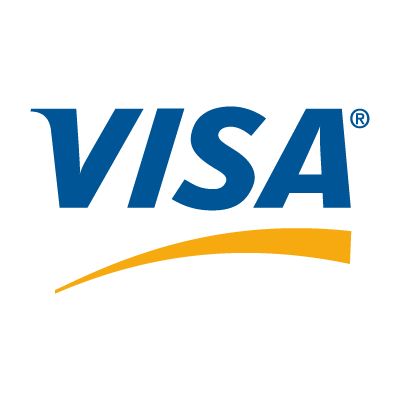 Understand interchange, and how the interchange hierarchies work.Manage the end-to-end process of having these hierarchies revised; including writing business requirements, reviewing design documents and performing post implementation reviews.Configure and support in the implementation and activation of special interchange fee programsDevelop/maintain Interchange User´s GuidesMaintain group databases, group forms/templates and internal process flows. Maintain internal training materialProvide first level support around fee programs criteria and interchange processing logicWork with cross-functional Read more
local and global teams effectivelyStay current with industry and client trends and maintain a working knowledge of Visa Interchange programs globally
Skills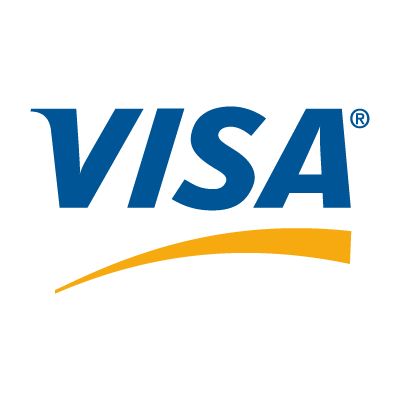 Support the planning, budgeting and forecasting processes for Geographies and Functions for Operating Expenses, Investments and Manpower.Coordinate inputs from the Country and Function Finance Business partners (FBP) for MBR/Forecast/Budget process. Collaborate with the FBPs to ensure that overall deliverables are completed per the agreed deadlines with Corporate.Review Forecast/Budget submissions and perform an independent challenge to improve accuracy of forecasts. Analyze spending trends and recommend a handicap to Finance Read more
management where required.Build financial models and templates using historical data, assumptions and metrics. Prepare Actual, Forecast, and Budget reports to ensure that AP Executives and other functional leaders are updated on financial performance. Provide insight into key variances and trends and identify risk and opportunities to ensure delivery of financial targetsProvide timely and quality ad-hoc analytics and reportingMaintain an in-depth understanding of planning processes, Corporate planning calendar, Hyperion system, reporting templates and other tools. Provide subject matter leadership to the Finance Business partnersCollaborate with all levels of management in a matrix organization structureEstablish and maintain relationships with key stakeholders and serve as a key point of contact for finance issues
Skills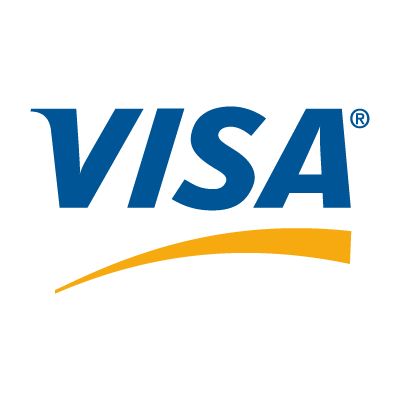 This role is responsible for contributing to the overall integrity and availability of the Debit Processing Switch, Open File Delivery (OFD) and associated applications.This is an individual contributor role responsible for solving problems that have a medium to large impact on the business.Responsibilities: Maintenance and support of all applications/services running on the HP Nonstop Blade and X86 platforms.Perform Incident/DR management for QA Env environments/application issues.Support File delivery platform Read more
– OFD (open file delivery) and resolve reported issuesResearch and implement bug fix programming changes and utilize development SME's as appropriate.Code and Implement One-Off and BAU requests.Work with 1st and 2nd level support teams to identify and implement application fixes and enhancements to increase efficiency and ease of use.Work with application software development on the implementation and support of software maintenance releases.Creating/updating documentation on vital install procedures or research techniquesSupport client implementation projects as needed.Provide technical assistance to Client Services, Network Operations, Coverage and Implementations.Assist in the testing and certification of new 3rd Party software, as needed.Serve as a trusted resource for the Advantage applications to various departments throughout the organization.Serve as support representative for cross organizational initiatives.Cultivate, support and promote an organizational culture that provides for high performance, high morale, integrity and teamwork.Work cross organizationally to ensure problems are solved promptly and effectively.
Skills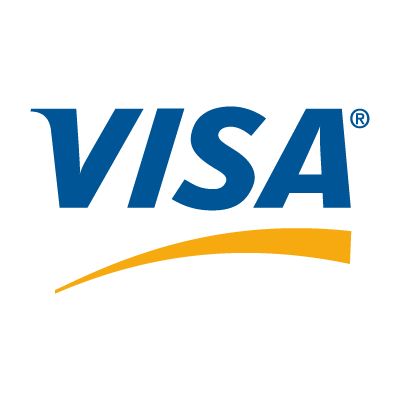 The Technical Account Management (TAM) function is a newly created function within Client Support Services. The TAM team will be integral to our ability to focus more strategically on our Clients by allowing our Account Managers to work jointly with this team on the more involved operational issues.This new group will initially be comprised of subject matter experts and a Senior Director lead. The vision going forward is Read more
to develop a team focused on our core capabilities for second level support for authorization processing, clearing and settlement as well as digital servicesLeads Asia Pacific's Client Support Services ("CSS") Technical Account Management Team and reports into the Vice President PAN Regional Accounts.The TAM team is a team of professionals recognized as the Visa authority for Client operational business within Visa and the business units of Client organizations. The TAM lead has overall responsibility for the all Second Line Support and Specialised Product Services ("SPS") for AP region and is recognized as one of the Visa authorities on the Clients, and AP markets' operational and processing businessProvides functional and technical leadership for all Second Line Support and SPS activities for Clients, orchestrating cross functional delivery of systems and services to Clients; deploys client support strategies for complex client technical and operational issues while also delivering effective, efficient and consultative support and project management that aligns to Visa and Client business goals and objectivesProvides leadership to direct reports and cross-functional staff and management to ensure effective resolution of processing and business issues with potential of significant financial implications. Builds a strong and cohesive team by providing leadership to People Managers, Individual Contributors, and staff through coaching, setting strategic direction and applying working knowledge of Visa and Visa products, systems and proceduresEnsures that the team provides leadership and consulting related to clients/market to internal stakeholder organizations including: Sales, Product, Systems, Risk and Legal.Establishes and fosters relationships with Client and internal stakeholders at all levels of staff, senior and executive management. Provides thought leadership and strategic guidance during the solution development process to ensure all necessary tools, processes, procedures and staff are in place to provide outstanding client supportKEY WORK OUTPUTS AND ACCOUNTABILITIESProvide leadership, strategic direction and management for a team by establishing a customer focused, performance based cultureDirects Client Support Second Line and SPS resources in Singapore to ensure that all Product, Sales and Client initiatives are successfully supported and that business goals are supported in a cost effective, timely manner, with a resulting high level of client satisfactionEnsure the team is broadly engaged with all internal, global stakeholder organizations including CSS, Sales, Product, Systems, Risk and LegalSupport Client Sales in sales efforts, providing service standards as required for the support of market specific products and servicesDemonstrate continuous improvement of performance, cost effectiveness and compliance in delivery of support services to Visa clientsMaintain and build rapport with Client Support teams across all other Visa geographies to exchange, learn and leverage best practices and augment with professional practices of other leading companiesDrive creation and delivery of opportunities for optimizing Clients' operational performance for the mutual benefit of Clients and VisaProvides thought leadership for matrixed CSS client facing functions to ensure alignment with Sales and client/market needsLeverages and influences the resources within each Client Support Services functional, staff through business leadershipResponsible for resource forecasting to accomplish deliverablesPrime accountability for client satisfaction with client support services and operational relationships in Asia Pacific.Develops and executes operational support services deliverables in client and country account plans/strategiesInternal and external escalation point for critical operational decisions affecting cardholder and merchant acceptanceHigh effect on Visa Inc. revenue and expenses as related to client, client satisfaction and retention, client processing effectiveness, new products/services roll out and changesDrives problem and communication management for any critical issue affecting client, or client issue affecting Visa Key business leadership function within AP with direct responsibility for a team of ten. The team will expand a grow as we build out our second level support model..Performs new product/support impact assessments required to ensure overall effectiveness of the client support organization, creating or contributing to business cases as requiredRole requires significant interaction and subject matter expertise in a number of broad areas with unique requirements across the globe (e.g. Market and Client business drivers, Product variations, BER support practices, Tools, Training, etc.)Requires interaction with resources at all levels of the organization, both internally at Visa and externally with the client, ranging from individual contributor project resources to senior executives
Skills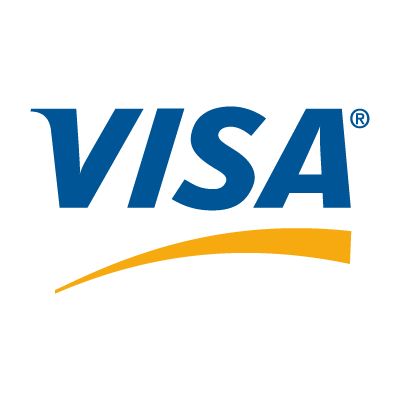 This role leads the Corporate Events function across Asia Pacific (AP) for Visa, responsible for developing and executing pan-regional internal and external coprorate events. This includes the development of event concepts, management of internal and external event communications, project management of end-to-end event processes, management of budgets in excess of $5M annually, adherence to internal procedures (legal, compliance, sourcing and finance) and managing the integration of innovation & Read more
technology in all events.The role requires creativity, a client centered focus, and a strategic mindset, as well as strong negotiating, engagement and influencing skills. Responsibilities: Lead the development and ownership of cutting-edge corporate events across Asia PacificDrive project management model to deliver integrated, flawless execution of high quality events through the entire lifecycle of event development, including logistics, budget management, vendor and partner management, creative production and execution, and post-event management Define and implement an approach to measure impact of eventsLead the development of well-defined and consistent messages that are aligned with AP business strategies across all corporate events (internal and external) Problem solving opportunities vary widely in nature and scope, and generally present situations that have no precedence for resolutionEstablish and maintain collaborative relationships with key internal stakeholders at all levels of staff and senior managementWork closely with ecosystem partners
Skills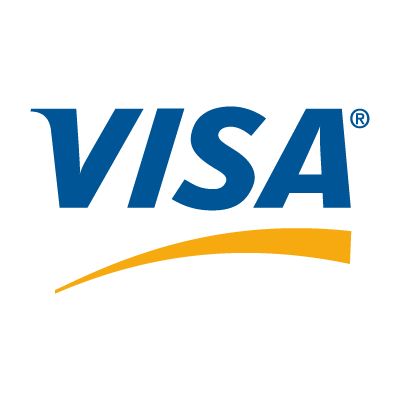 Responsibilities• Lead the development, deployment and performance evaluation of Visa Consumer Authentication Service• Strategy development for and roll out of Visa Consumer Authentication Service (VCAS), focusing on commercializing the solution across AP in partnership with Risk, Client Relationship, Client Support and Cardinal Commerce (a Visa group company) teams, and other stakeholders as necessary• Spearhead sales and client engagement of Visa Consumer Authentication Service for the AP region and Read more
be the prime advocate driving the adoption of the platform• Work with clients to implement appropriate Risk Based Authentication to reduce "step up rates"; develop innovative solutions to enable Visa's clients to authenticate cardholders without affecting the Cardholder experience• Own and drive Revenue and Sales targets for Visa Consumer Authentication Service• Ensure appropriate pricing is in place and that client billing is accurate• Position Cardinal Commerce as the preferred MPI / 3DS Server and ACS vendor (VCAS) solution for merchants and acquirers by working with CyberSource and Merchant Sales and Acceptance teams• Develop and maintain product pipelines and performance dashboards• Evangelize for Visa authentication solutions, conducting workshops and training on VbV, VCAS and other tools with clients, merchants, regulators, and Visa's various functional units across AP; develop whitepapers on Visa's behalf outlining innovative best practices for authentication standards• Effectively engage marketing and Corporate Relations colleagues to support the launch of new products, features and functionality
Skills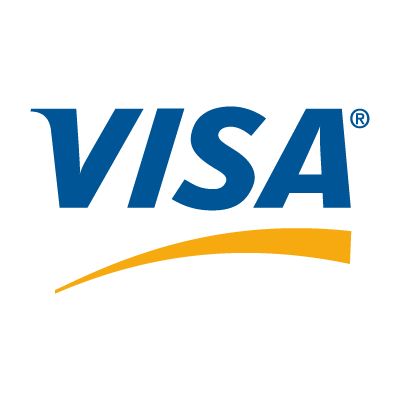 The Technical Account Management (TAM) function is a newly created function within Client Support Services. The TAM team will be integral to our ability to focus more strategically on our Clients by allowing our Account Managers to work jointly with this team on the more involved operational issues.This new group will initially be comprised of four subject matter experts and a Senior Director lead. The vision going forward Read more
is to develop a team focused on our core capabilities for second level support for authorization processing, clearing and settlement as well as digital servicesLeads Asia Pacific's Client Support Services ("CSS") Technical Account Management Team and reports into the Vice President PAN Regional Accounts.The TAM team is a team of professionals recognized as the Visa authority for Client operational business within Visa and the business units of Client organizations. The TAM lead has overall responsibility for the all Second Line Support and Specialised Product Services ("SPS") for AP region and is recognized as one of the Visa authorities on the Clients, and AP markets' operational and processing businessProvides functional and technical leadership for all Second Line Support and SPS activities for Clients, orchestrating cross functional delivery of systems and services to Clients; deploys client support strategies for complex client technical and operational issues while also delivering effective, efficient and consultative support and project management that aligns to Visa and Client business goals and objectivesProvides leadership to direct reports and cross-functional staff and management to ensure effective resolution of processing and business issues with potential of significant financial implications. Builds a strong and cohesive team by providing leadership to People Managers, Individual Contributors, and staff through coaching, setting strategic direction and applying working knowledge of Visa and Visa products, systems and proceduresEnsures that the team provides leadership and consulting related to clients/market to internal stakeholder organizations including: Sales, Product, Systems, Risk and Legal.Establishes and fosters relationships with Client and internal stakeholders at all levels of staff, senior and executive management. Provides thought leadership and strategic guidance during the solution development process to ensure all necessary tools, processes, procedures and staff are in place to provide outstanding client supportKEY WORK OUTPUTS AND ACCOUNTABILITIESProvide leadership, strategic direction and management for a team by establishing a customer focused, performance based cultureDirects Client Support Second Line and SPS resources in Singapore to ensure that all Product, Sales and Client initiatives are successfully supported and that business goals are supported in a cost effective, timely manner, with a resulting high level of client satisfactionEnsure the team is broadly engaged with all internal, global stakeholder organizations including CSS, Sales, Product, Systems, Risk and LegalSupport Client Sales in sales efforts, providing service standards as required for the support of market specific products and servicesDemonstrate continuous improvement of performance, cost effectiveness and compliance in delivery of support services to Visa clientsMaintain and build rapport with Client Support teams across all other Visa geographies to exchange, learn and leverage best practices and augment with professional practices of other leading companiesDrive creation and delivery of opportunities for optimizing Clients' operational performance for the mutual benefit of Clients and VisaProvides thought leadership for matrixed CSS client facing functions to ensure alignment with Sales and client/market needsLeverages and influences the resources within each Client Support Services functional, staff through business leadershipResponsible for resource forecasting to accomplish deliverablesPrime accountability for client satisfaction with client support services and operational relationships in Europe.Develops and executes operational support services deliverables in client and country account plans/strategiesInternal and external escalation point for critical operational decisions affecting cardholder and merchant acceptanceHigh effect on Visa Inc. revenue and expenses as related to client, client satisfaction and retention, client processing effectiveness, new products/services roll out and changesDrives problem and communication management for any critical issue affecting client, or client issue affecting Visa Key business leadership function within AP with direct responsibility for a team of four. The team will expand a grow as we build out our second level support model..Performs new product/support impact assessments required to ensure overall effectiveness of the client support organization, creating or contributing to business cases as requiredRole requires significant interaction and subject matter expertise in a number of broad areas with unique requirements across the globe (e.g. Market and Client business drivers, Product variations, BER support practices, Tools, Training, etc.)Requires interaction with resources at all levels of the organization, both internally at Visa and externally with the client, ranging from individual contributor project resources to senior executives
Skills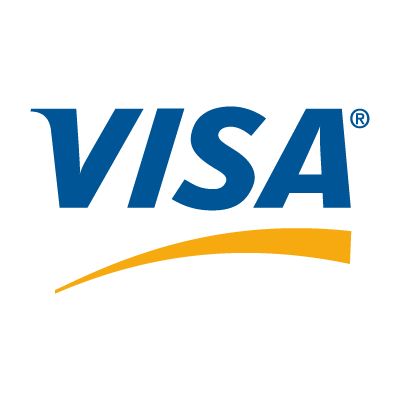 Position Summary Visa enhances VisaNet and associated systems with new products, services, and technology changes that support the goals of Visa and its clients. These enhancements are done four times a year through major (April and October) and minor (January and July), which are packaged as the Business Enhancement Release (BER) include Client Mandates, Visa rule changes, new Products and Services. The Client Support Readiness team is responsible Read more
for managing Business Enhancement Releases and a variety of enterprise product initiatives for both internal stakeholders and Visa Inc. issuers, acquirers, processors and merchants.Job Scope This role is an individual contributor responsible for managing Business Enhancement Releases (BER), overseeing and planning the delivery of Operational Support Client Forums (OSCFs) across AP and program management of Visa's enterprise initiatives. The successful candidate will be responsible for strategic planning, building relationships with product and technology partners and supporting Client Support Services (CSS) Account Management teams on key deliverables.Responsibilities Primary point-of-contact for the OSCF delivery in AP (14 bi-annual client forums) working collaboratively with all stakeholders in delivering smooth and successful business release support across AP regionResponsible for AP OSCF Strategy, Planning & Delivery, Client outreach through Account Management TeamWork with cross-functional teams to identify value add topics in support of market strategies for delivery at the AP OSCFsRegional Release Coordination and Event managementWork closely with Global Client Release Management team and actively contribute in BER article guide and OSCF presentation materialsConduct BER study sessions for CSS AMs in order for them to support and engage clients effectively for BER compliance and readinessResponsible for representing requirements and risks on behalf of regional client-facing client support and project management groups for introduction of new enhancements, services or initiatives to support the business, and formulate implementation and support solutionsEvaluate new release initiatives for relevance and impacts to AP clients, raise risks related to resourcing support across all teams, impacts to client implementationsActively engage with CSS stakeholders to ensure internal stakeholders have a solid understanding of client initiatives, opportunities and challengesFunction as a Subject Matter ExpertAssume appropriate decision-making authorities to ensure flawless execution of business objectivesWork collaboratively with team members as well as other stakeholders to promote healthy team dynamics and a positive internal environment to achieve goalsDevelop strategy and communication plan for all client-facing releases in addition to VisaNet (Open VisaNet, Visa Developer Platform products, etc)Develop strategy for release communication and impact assessment for processors and non-traditional and strategic partners
Skills