Sign in or register for a JobTech account.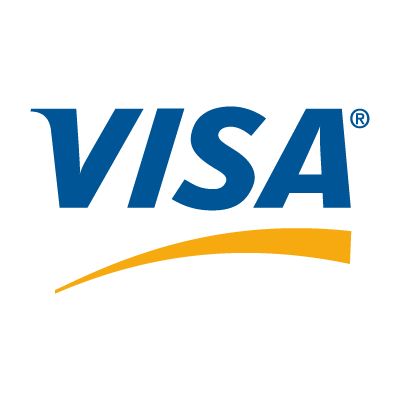 This position is responsible for the oversight, support and monitoring of the application of the Compliance Program across the AP region. The position is a critical partner to the business, providing pragmatic, solution oriented counsel to ensure that Visa has effective risk management, decision-making and review of key processes to ensure we meet international standards, the requirements of regulations and laws of the United States and of the Read more
countries in which we operate. These activities include the following areas of risk:Anti-Bribery and Anti-Corruption; Office of Foreign Assets Controls and other SanctionsAnti-Money Laundering (AML) / Anti-Terrorist Financing (ATF)Anti-Trust and Competitive IntelligenceHarassment and DiscriminationOther specific compliance requirements of regulators who have regulatory authority over our operations in the AP region.In addition, this position also holds responsibility for ensuring the highest standards of conduct, as set out in Visa's Code of Business Conduct and Ethics. Particular areas of focus include: Business Conduct and EthicsConflicts of InterestPrevention of Insider TradingCore Responsibilities: Responsible for all Compliance Program matters as the primary point of contact for business units, support functions and other control function.Primary point of contact for AML/ATF matters with regulators, in collaboration with Legal and Government Relations function.Collaboration with Visa's Financial Intelligence Analytics Center on activities including additional and enhanced due diligence applied to AML/ATF & Sanctions cases, including direct communications and requests for information from clients and partners.Ensuring that the business has effective decision-making, risk assessment, processes, controls and procedures to meet obligations of internal policy and international and local regulations, laws and requirements. Review of significant business strategies, activities and transactions, assessment of risk and development and execution of risk mitigation action at regional, country, program and product level.Accountable for managing the process to provide required reporting to regulatory authorities in the AP region, where relevant.Promote understanding of the Compliance Program and Code and drive effective inclusion of Compliance in business activities and strategies Collaboration & Communicate. Execution of due diligence requirements of the Anti-Bribery/Anti-Corruption Program, AML/ATF & Sanctions Programs, including third party due diligence, provision of AML/ATF workshops and education for Clients and on-site Client AML program assessments. The AML/ATF component is a significant portion of the position's overall responsibilities.
Skills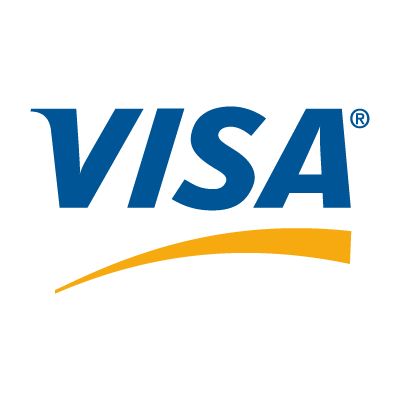 The Software Test Engineer is responsible for supporting the QA environment, ensuring maximum up time from an application perspective. This individual contributor role will work on medium to high complexity issues. Specific Responsibilities include: Incident management for QA environment/application issuesReducing down-time for QA/Development staff through monitoring and self-healing of application servers.Managing data streaming services (Golden Gate: GGS). Develop/Maintain automation frameworkSupport the automated CI/CD pipeline.Break-fix Read more
development.Supporting QA Clearing and Settlement streams.Building Automated test scripts.Identify and drive process improvements. Work cross organizationally for prompt and effective problem solving. Cultivate, support and promote an organizational culture that provides for high performance, high morale, integrity and teamwork.
Skills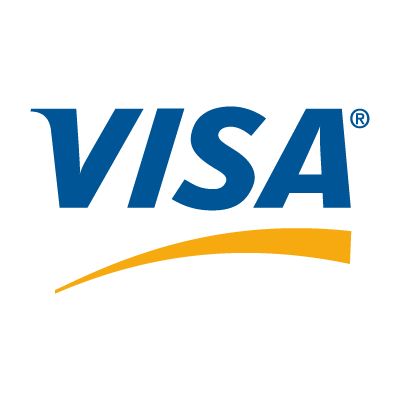 Job SummaryThe Global Business Optimization team has a simple mission: we turn massive amounts of data into actionable insights that drive business value. Our analytic consultants and data analysts work with Visa's clients and staff to improve portfolio performance, program profitability and cardholder experiences. By coupling in-depth analysis of cardholder behavior with Visa's world-class products, digital offerings and marketing capabilities, we ensure our clients' programs operate at their Read more
peak potential and that cardholders have seamless commerce experiences in both the physical and digital world. As part of the Client Support Services (CSS) organization, the Business Optimization Analyst will help to deliver this vision to our clients. In this role, you will use strong analytical skills, contextual business sense and a creative flair to solve real world business challenges for Visa issuing banks, acquirers and merchants.ResponsibilitiesThis role will support the creation of analytic insights about client performance and help deliver findings from those analyses to external and internal stakeholders. Prior to completing an analysis, this role will formulate and source & curate the necessary datasets from internal tools and platforms. This role will lead the data asset development & enhancement for the regional teams to improve productivity and consistency of insights.Specific activities may include:• Providing analytical support to a combination of external Visa clients, colleagues in the analytics team, and other internal stakeholders with varying degrees of analytical and technical expertise• Understanding the root problem, defining objectives and formalizing data requirements for various analyses• Combining and analyzing disparate data sources and deriving insight in a Big Data environment• Comparing client performance against industry best practices with a shrewd eye toward identifying performance and/or profitability improvement opportunity• Assist in the presentation of complex data and content to clients in an accurate, understandable, and engaging manner
Skills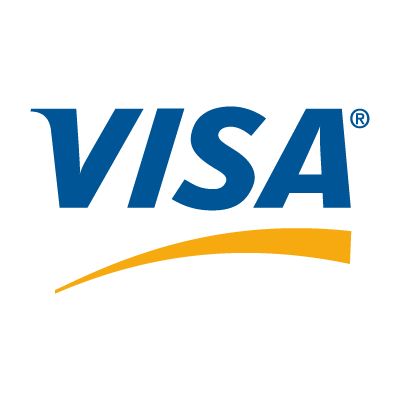 Contribute to the success of the NonStop Systems Engineering team within Issuer Processing, with emphasis on the following responsibilities:Provide platform support (hardware, operating system and middleware) for Visa's HPE NonStop (Tandem) servers.Respond to system alerts and error messages to ensure continuous system availability.Coordinate scheduled and non-scheduled (emergency break/fix) hardware changes with vendor hardware engineers, pursuant to Visa's rigorous change management procedures.Plan changes, configure, monitor and troubleshoot the HPE Read more
NonStop Operating System and related middleware subsystems in response to changing requirements.Collaborate with multiple teams – network, engineering, operations and applications – to ensure seamless installations, deployments and system upgrades.Participate in off-hours and on-call support duties, which will periodically include overnight and weekend work.
Skills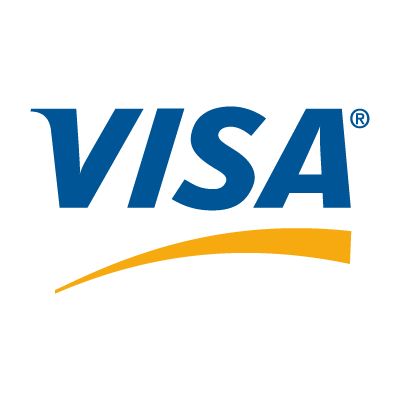 Visa's Loyalty Sustain Engineering team is looking for curious, creative, and talented technologists to join our team. This role will have special focus on promoting DevOps model to increase developer productivity through well-orchestrated automated services in various stages of continuous integration and continuous delivery. Your solution will focus on eliminating wait times, manual handoffs, and automating as much as possible inorder to improve the overall efficiency and reliability of Read more
our release and deployment processes. We are looking for someone with serious Software Development skills, strong interest in DevOps, and a passion for continuously delivering reliable software.Responsibilities: Architecting, maintaining, and streamlining of continuous Delivery solutions for end to end CICD pipeline setup of one click build deployments.Automate testing and deploying releases to multiple environments.Work directly with agile Application Development teams to provide daily support aligned with a model of Continuous Delivery.Promote a Dev Ops culture through building relationships with Development & Operations and drivingenhancements to the end-to-end release process.Ensure continuous availability of applications and related integrations in all pre-production environments.Ensure continuous availability of various tools supporting SCM & Release Management including Source Control, Continuous Integration, & Change Management.Maintaining source control branches and performing integrations with merge conflicts.Facilitating and championing the quick resolution of problems found during the daily build and deployment efforts.Creating and maintaining documentation of the build/release process.Investigating tools and processes and integrating them so that they can improve the reliability, stability and efficiency with which we release our services.
Skills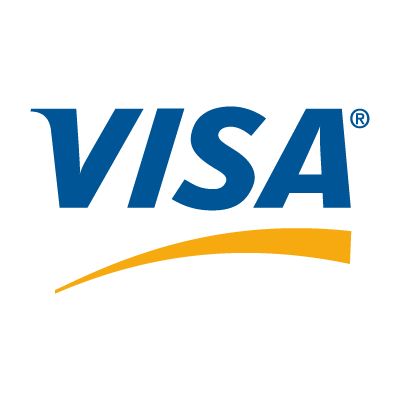 Global Endpoint Operations manage the Endpoint Systems that connect the Visa's Client globally to VisaNet for transaction processing, clearing and settlement. The team is responsible for all technical aspects of the endpoint lifecycle from project initialization, system installation and maintenance, operational support to system disconnection. The engineer is responsible for project management and implementation of endpoint projects, working with global clients, vendors and Visa Internal team to expand Read more
access of Visa products and services globally. Responsibilities Provide project management, technical advice and support to Visa's Client institutions and processors to ensure customers expectation are exceeded.Discipline in detailed documentation and reporting of projects plan, project status and issue logs. Timely and accurate updating of Project Tracking System records and maintaining Global Inventory records.Create and test implementation scripts for vendor's field engineers and support team for installation and activationPerform remote system Installation with on-site vendor engineer support, configuration and lockdown of Visa Endpoint servers.Proactively work with Global Support groups and/or client or vendors to provide flexible and nimble solution for client issues and resolve system problems quicklyTimely escalation of critical situations and any likely project risk that can impact project delivery scheduled to Manager and 3rd Level support teamEnsure that all server deployment follow Visa security guidelines and report any non-compliance.Able to communicate and work cordially in global team with teammate from different culture and in time zone.Work closely with both Support and Project team to ensure best-in-class delivery of solutions and support to Visa client.Ensure all incidents and changes are in compliance to ITIL and operation policyEnsure that all servers going into productions are locked down and meet operational acceptance criteria
Skills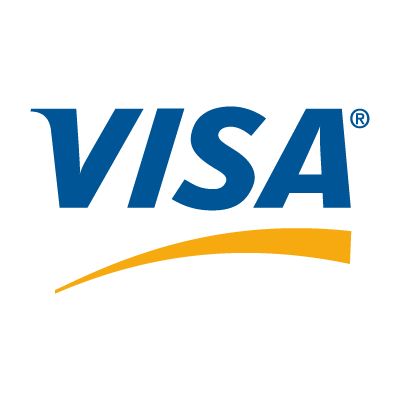 The Processing function has the responsibility for developing the network processing strategy and executing to grow transactions on the Visa network through innovations and value-added services; delivering edge services like issuer processing, and working with internal stakeholders on domestic processing opportunities. The Processing Vice President will serve as the leader for network processing and ATM for the AP geography. This role has responsibilities for network, domestic and ATM Read more
processing across the Asia-Pacific market. This role will require demonstrated knowledge of payment processing business in addition to effectively leveraging the global team who are subject matter experts in their respective markets. The role will require strong leadership capabilities, to manage and support a cross-cultural and geographically dispersed team of highly skilled professionals.Jointly reporting to the Head of Global Network Processing (GNP) and to the Head of AP Products, the VP of Processing will be part of the AP Products Leadership Team (AP PLT) and expected to interact effectively with all levels of country, regional, and functional senior management. This position involves external interaction and communication with key Visa stakeholders, including banks, regulators, processors and strategic vendors. JOB SCOPE Lead the development and manage the execution strategy for the AP geography. Align with product, sales and acceptance initiatives.Lead and support GNP market teams to ensure country management and sales teams are effectively communicated to in regards to strategies and plans. Develop, own and communicate the Processing annual operating plan to achieve business objectives. Ensure activities are regularly reviewed and reported to global Function and AP leaders.Manage the identification and assessment of processing trends, opportunities and threats in key AP. Identify, qualify and quantify market specific opportunities in close cooperation with local relationship management and product teamsPromote an understanding of critical success factors to achieving network processing revenue objectives.Provide input into design and implementation of general marketing and promotional activities to ensure increased awareness of processing objectives and priorities.Lead and utilize market team leader's subject Matter Expertise (SME) to provide processing consultancy to AP teams, clients and payment system stakeholders.Provide professional advice and consultancy to relevant stakeholders covering both tactical and strategic objectives.Demonstrate a strong understanding of Visa's processing capabilities overall with specific knowledge and leadership of network processing objectivesProvide leadership to ensure training of relationship management staff with the goal of ensuring relationship management becomes self-sufficient in processing sales and opportunity identification.Manage and lead a team of Processing professionals in network and issuer processing responsible for the management and growth of the network processing share in specific markets and the issuer processing business in AP.
Skills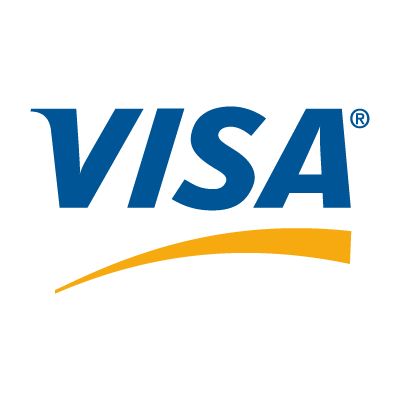 This position is at an intermediate support staff level and is responsible for applying some judgment in resolving routine problems or making recommendations. A successful candidate is able to deliver a positive customer interaction, is dependable, seeks to learn, and is coachable. Responsibilities Respond to inbound telephone calls and may generate outbound calls regarding information on aspects of multiple Visa products.Evaluate the nature of each call and Read more
determine the appropriate action to complete the call.Answer general customer service questions from cardholders, explain multiple program features, and where appropriate, transfer the customer to the issuing bank to obtain specific account information or transfer the customer to an appropriate Third Party Service Provider.Adhere to established Client Support Services' procedures and guidelines while providing quality customer service in order to meet and exceed department standards.Provide general information and support on any VISA related topic or product and direct the customer accordingly.Use several computer programs to respond to customer inquiries.Document cases to show action taken.Must possess a clear speaking voice and strong verbal communication skills.Ability to multi-task and make decisions quickly based on the customer's needs.Ability to handle difficult calls in a professional manner.Requires accuracy and attention to details.Must demonstrate the ability to manage multiple service requests with strict time limits on an ongoing basis.Knowledgeable of the payments business and VISA operating procedures after the training class.Knowledgeable of multiple Visa product lines.Ability to work as part of a team.Basic PC skills in a Windows environment; however strong keyboard skills are required.Able to navigate through the internet.Requires a minimum of 2-4 years of experience in a customer service environmentAble to speak fluent French, Italian and English or French, English and other European language.Able to work on weekends. Days off will be weekdays.
Skills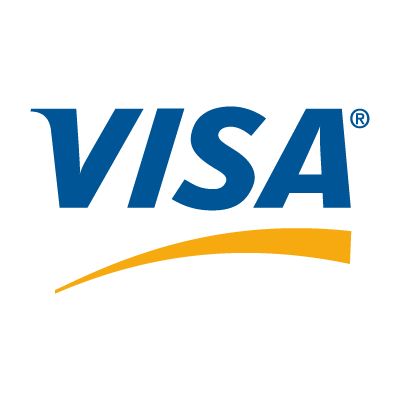 End User Services (EUS) group in Corporate IT is responsible for providing end user support to Visa staff. These include workstations, mobile wireless devices, voice & video equipment, help desk services, and various other end user server solutions like Exchange, VDI and Endpoint security tools. The position of Technical Support Analyst will join the team to support end-users and work closely with various technology and business groups at Read more
our facilities in Singapore. This role will be primarily responsible for deployment and support services for workstations, wireless devices, and voice & video equipment. Responsibilities Provide 2nd level support on escalated workstation, telephony, and mobile related issues and requests.Effectively questions user to collect information and understand the issues they are experiencing, and perform diagnostic procedures to isolate and resolve the issues.Interact with customers via telephone, e-mail, IM/chat, and social tools, to provide technical support.Prioritize incidents and complaints to assure all SLAs are meet.Utilize all technical resources to solve customer problems.Escalate or work in tangent with appropriate support specialists or support groups on unresolved issues.Escalate hardware repairs to third party providers as needed.Maintains call records/logs and resolution detail utilizing case management solution like Service Now.Able to effectively communicate both verbally and in writing with management to express ideas in order to make informed decisions.Installation of workstation, telephony, and mobile hardware/software as required.Provisions and prepares workstations using standard images.Setup and install new workstations, loaners and other workstation peripherals.Maintain 100% accuracy/control in the asset database of deployed assets, recording/updating as needed.Communicate and provide knowledge transfer to other agents/technicians on issues/problems and resolution.Coordinate and execute workstation relocation requestsWork with other support groups such as network operations, in assisting in the resolution of incidents or maintenance activities.
Skills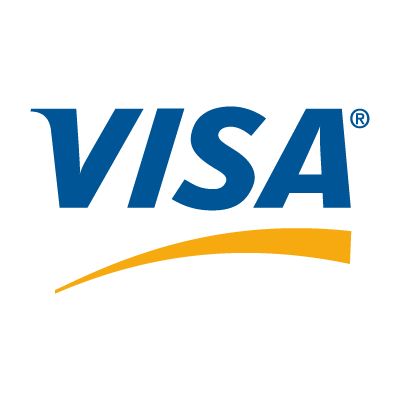 Position Summary: The successful candidate will be a member of the worldwide Network Processing Test Engineer team responsible for delivering quality services and solutions using best-in-class processes, methodologies, and technologies. As a Sr. QA Engineer based in Singapore, the successful candidate will bring a strong understanding of test engineering and development principles, as well as teamwork skills, to assure quality in a fast-paced and highly complex environment. This Read more
position will oversee and contribute to test processes and executions for a number of projects, often running in parallel. The candidate must embrace teamwork and promote a culture of openness and flexibility with his/her business partners and extended team.Responsibilities: Develop Performance & Automation Scenarios and scripts and manage test artifacts/deliverables Design and implement best-fit framework and tools Work with Functional Testing SME's to increase the Performance Test Capability as well as Automation Test Coverage Own documentation that communicates the standards and procedures Review Requirements documentation to ensure technical accuracy, compliance or completeness or to mitigate risks Participate in design and code review sessions as appropriate Develop and execute performance test strategies and test plans for the application and systems under our product solutions practice to meet expected performance SLAs Work closely with developers, DBAs, and middleware team to identify bottle necks, suggest, and execute tests and tune the system Develop and publish performance test results and determine the performance risk of go-live and accurately report results Develop sound methodologies for accurate performance comparisons Study workload characteristics from production system to create a balance suite of performance workloadsReport performance issues to all levels, identify actions plans and track to completion
Skills