Sign in or register for a JobTech account.
2019-02-27
Skills
2019-02-27
2019-02-27
Skills
Roles & ResponsibilitiesLead digital analytics within AIA to provide data-driven insights for enterprise-wide digital platforms.Understand business requirements and partner with cross-functional stakeholders to define KPIs aligned with overall corporate strategic direction.Collaborate with working teams to measure effectiveness of various digital platforms including corporate website as well as other digital tools.Apply best practices in tagging and (manage vendors to) ensure accurate, organized and efficient implementation.Create self-service dashboards at the Read more
appropriate granularity to monitor and report:KPI metrics and emergent trendsMarketing and growth analyticsInvestigative and behavioural analyticsHelp stakeholders understand user behavior from the digital data reported; analyze and translate data into actionable insights.Work alongside data analytics team to analyze customer data and uncover customer insights.Craft compelling fact-based presentations and recommendations to C-suite.Proactively monitor trends to alert business and engineering teams in a timely manner.Drive continuous improvement in digital analytics to optimize data collection and analysis. RequirementsExcellent analytical capabilities with strong presentation and communication skillsHands-on technical experience in tagging and configuring analytics platforms such as Adobe Analytics, Dynatrace, Google Analytics, Tableau,Experience in setting up A/B and multivariate testingMeticulous attention to detailPassion for insights-driven development and logical problem-solving challengesAbility to meet deadlines and work on multiple projects simultaneouslyCan-do attitude and willingness to dig-in and get things doneFamiliar with database management and SQLHands-on scripting / coding skillsExperience working with TableauBachelor degree in an analytical field and 5+ years experience in digital analytics3+ years experience in insurance industry strongly preferred
Skills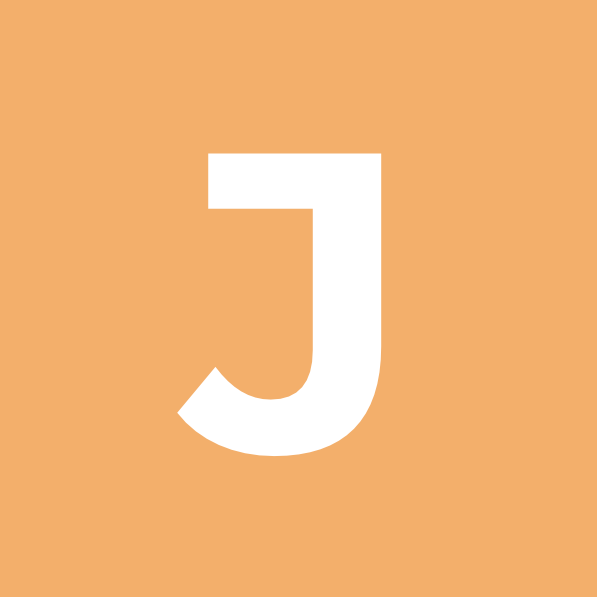 Roles & ResponsibilitiesThe company is an international reinsurance brokers established since 1980 and we have a clientele base in more than twenty countries. As a reinsurance specialist, the company works on behalf of insurance companies to facilitate the placement of Treaty and Facultative reinsurance program.We are looking for a full-time candidate to join our growing team of Facultative Broking regional team, based in Singapore.Candidates with related working experience Read more
is a plus point.Administrative Assistant(Reinsurance closings & Claims)Responsibilities:One junior to mid level role to support in the growing reinsurance accounts/claims documentation within the facultative team.This role is required to assist the Managers and senior members in the team.You will be responsible for the various aspects of facultative accounts/claims administration including verification and processing of closings and claims documentation. You are also required to attend to clients' queries and concern in this respect and resolve issues promptly in accordance to standards & practices.RequirementsQualification:GCE "O" Level or equivalent or Higher Nitec in Business Studies/Office SkillsWith good interpersonal skills, analytical, meticulous, able to multi task and a team playerGood working knowledge of Microsoft Office applicationsPosition and remuneration will commensurate with qualifications and experience. Interested candidates are invited to submit full resume with recent potograph and expected salary. Only shortlisted candidates will be called for interview and further discussion.
Skills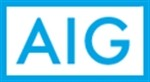 Roles & ResponsibilitiesYour future teamAIG's underwriters develop insurance solutions that address the exposures of companies and individuals, and embody AIG's tradition of innovation, bringing to market groundbreaking insurance solutions for our changing world. AIG's underwriters help to find insurance solutions for risks from a range of areas including life insurance, aviation, financial lines, casualty, environmental, catastrophic events, high net worth individuals, and boardroom liabilities.Your contribution at AIGAs a Read more
Leader, you are respected for your deep technical expertise and/or ability to oversee programs and processes. You balance the needs of multiple stakeholders, making sound decisions using data, analysis, experience, and judgment, along with a risk mindset. Ultimately, you take ownership for key outcomes.You are responsible for generating profitable business for the company and the following activities are pre-requisite in achieving this end.Strategy, Product Development and MarketingStrategic planning – identifying growth opportunities, new business segments, new product opportunities to support growth objectives.Research and develop new products and initiatives to meet changing customer needs in your market place.Develop and execute a marketing plan for your products, which should include creation and dissemination of marketing materials, as well as marketing events including formal seminars and producer training sessions, and informal presentations to producers.Relationship ManagementDevelop and maintain solid working relationships with all major clients, agents, brokers and other stakeholders.Identify business opportunities for other profit centres and cooperate on cross-line activity to support the company's cross marketing strategy.Actively engage in Company-wide broker/agent development plans so that AIG gains the maximum share of available profitable income from key/potential producers.Pipeline ManagementDevelop and maintain an adequate pipeline of new business opportunities through targeting:accounts which were previously quoted but not bound or lost to competitioncross-sell opportunities with other AIG's lines of businessany other accounts which meet your underwriting criteria, identified via researchApproach relevant producers in order to secure submissions for accounts within the pipeline.Agency ManagementAs part of the marketing strategy, develop and agree a marketing plan with the Agency teamProvide training and sales support to agency, undertake quarterly field visit.Personnel ManagementDevelop talent within your department to ensure adequate succession plansIdentify technical and professional development in conjunction with HR and other providers.Set KPIs and conduct performance reviews.OperationsMaintenance of underwriting discipline and adherence to authority; referral of all accounts which fall outside of your authority to relevant Regional or NY referral point.Management and oversight of operations to ensure adherence to corporate guidelines as well as corporate, regulatory and legal compliance stricturesProvision of excellent customer service to our producers, including timely quotations, policy issuance and communicationCarry out budget process in accordance with company guidelines.Prompt and timely advice to Segment/Commercial/Country Managers on New Business and renewal negotiations on accounts that the PC identifies at risk.Managing an excellent relationship with colleagues in other departments.RequirementsTertiary education preferable, ideally in one of the following subjects: Business/ Accounting/Finance/Insurance/LawStrong insurance industry experience, either in underwriting, risk management or brokingExperience negotiating and closing commercial contracts, ideally in insuranceManagement experienceAdditional experience in sales, business development or marketing preferableFluent in English, both written and verbalStrong negotiation, inter-personal and relationship management skillsDemonstrates leadership potentialDetermined and motivated, demonstrates initiative, is goal-orientatedAttention to detail
Skills