Sign in or register for a JobTech account. Who is Mastercard?We are the global technology company behind the world's fastest payments processing network. We are a vehicle for commerce, a connection to financial systems for the previously excluded, a technology innovation lab, and the home of Priceless®. We ensure every employee has the opportunity to be a part of something bigger and to change lives.We believe as our company grows, so should you. We believe in Read more
connecting everyone to endless, priceless possibilities.Job TitleDirector, Data Engineering & Analytics, Product Development - Data & ServicesWho is Mastercard? We are the global technology company behind the world's fastest payments processing network. We are a vehicle for commerce, a connection to financial systems for the previously excluded, a technology innovation lab, and the home of Priceless®. We ensure every employee has the opportunity to be a part of something bigger and to change lives.We believe as our company grows, so should you. We believe in connecting everyone to endless, priceless possibilities.MasterCard Advisors is helping shape the future of Services by leveraging data from billions of anonymized, aggregated transactions to help financial institutions, merchants, media, and governments manage & grow their businesses effectively leveraging analytics & Insights, Consulting, Loyalty and Managed servicesThe Product Development team is charged to develop future products and solutions focused on Insights, Loyalty & Managed services by enabling project management excellence framework delivering great business value and user experience leveraging cutting edge technologyTitleDirector – Data Science & Engineering, Data & ServicesAs a Manager/Specialist on the Data Science & Engineering team you will develop data & analytics solutions that sit atop vast datasets gathered by retail stores, restaurants, banks, and other consumer-focused companies. The challenge will be to create high-performance algorithms, cutting-edge analytical techniques including machine learning and artificial intelligence, and intuitive workflows that allow our users to derive insights from big data that in turn drive their businesses. You will have the opportunity to create high performance analytic solutions based on data sets measured in the billions of transactions and front-end visualizations to unleash the value of big data. Join a fast-growing team As a Data Scientist/Engineer, you will:• Drive the evolution of Data & Services products/platform with an impact focused on data science and engineering• Participate in development of data and analytic infrastructure for product development• Participate in identification and evaluation of data elements to deliver analytics for product development• Continuously innovate and determine new approaches & technologies to solve business problems and generate business insights & recommendations• Partner with roles across the organization including consultants, engineering, and sales to determine the highest priority problems to solve• Evaluate trade-offs between many possible analytics solutions to a problem, taking into account usability, technical feasibility, timelines, and differing stakeholder opinions to make a decision• Break large solutions into smaller, releasable milestones to collect data and feedback from product managers, clients and other stakeholders• Evangelize releases to users, incorporating feedback, and tracking usage to inform future development• Work with small, cross-functional teams to define vision, establish team culture and processes• Consistently focus on key drivers of organization value and prioritize operational activities accordingl• Identify and acts upon product improvement opportunities• Sponsor organization building activities ie.; contributing to recruiting, and training• Provide excellent leadership of team members through mentoring and superior project management over the course of multiple complex assignmentsIdeal Candidate Qualifications• Prior experience in working in a Data science product development role• Strong hands on experience in Analytics, Machine Learning, Advanced Statistics• High proficiency in Python, Hadoop platforms & tools (Hive, Impala, Spark), SQL• Curiosity, creativity, and excitement for technology and innovation• Demonstrated quantitative and problem-solving abilities• Strong project management skills• Ability to multi-task and strong attention to detail• Motivation, flexibility, self-direction, and desire to thrive on small project teams• Outstanding communication and organizational skills• Superior academic record at a leading national university• Coding experience will be an asset• Strong English written and verbal communication skills Mastercard is an equal opportunity employer that values diversity and inclusion. Applicants will be considered and treated without regard to gender, gender identity, race, color, ethnicity, national origin, religion, sexual orientation, veteran or disabled status, or any other characteristic protected by applicable law.Mastercard is an inclusive Equal Employment Opportunity employer that considers applicants without regard to gender, gender identity, sexual orientation, race, ethnicity, disabled or veteran status, or any other characteristic protected by law.​If you require accommodations or assistance to complete the online application process, please contact (Hidden Text) and identify the type of accommodation or assistance you are requesting.Do not include any medical or health information in this email. The Reasonable Accommodations team will respond to your email promptly.
Skills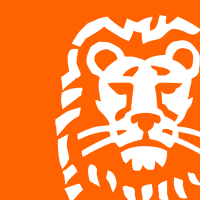 About ING:ING's purpose is'Empowering people to stay a step ahead in life and in business'. Every INGcolleague contributes to that vision. We champion self-reliance and foster acollaborative and innovative culture. The Orange Code is our global manifestofor how we stay true to our purpose and our tradition of reinvention andempowerment. It is made up of ING Values (we are honest; we are prudent; we are responsible) and Read more
ING Behaviours: (you take it on and make it happen; you help others tobe successful; you are always a step ahead).The Opportunity:The Metals & Mining team is part of a dynamicglobal team with offices currently in New York, Frankfurt, Amsterdam andSingapore. We are a sector lead business that aside from coverage relatedactivities are also responsible for the delivery of a variety of transactionsincluding project finance, acquisition finance, structured corporate financings,and clean corporate debt. We use our global sector knowledge to drive astrategic dialogue with our clients with a view to identify high value mandatesacross the banks product offering, in the form of highly tailored solutions. The role in Singapore will work directly with theGlobal Lead of Metals and Mining (also based in Singapore) and includes (sub) regionalcoverage responsibility for Asia Pacific headquartered clients (including thosewith assets in EMEA and the Americas), and partial responsibility for executionactivities for financing related activities in Asia Pacific.This is a leading franchise, in a highlycompetitive market, where we differentiate ourselves by our globalunderstanding of the sector.Our clientsrange from junior single asset to large multi-national mining companies,producing base, ferrous and precious metals, industrial, agriculture andbattery minerals. As a member of this team, you work with other teammembers in Singapore in the sourcing, analysis, financial modeling, structuring,negotiation, and managing of financings. You also partner with internal teams(e.g. Syndications, Risk, Financial Markets) to optimize the client offering.Main Duties andResponsibilities of Role:You takeindependent initiative and in coordination with MD/Directors in the group togenerate new transactions. This includes preparing client marketing pitches,building financial models and internal presentations.You build anextensive network of client/advisor/other financier relationships in the marketYou positionING to win mandates and transaction allocations with clientsYou,structure and execute new lending transactions applying astute discernment andanalytical skills and assuming full responsibility for the deal including, duediligence, preparation and negotiation of terms, obtaining final creditapproval, and processing final documentation to financial close.You managethe entire credit process, including but not limited to the preparation ofinternal memos and credit approval packagesYou activelyengage with other departments (Financial Markets, Debt Capital Markets,Research as appropriate) to ensure proper coverage of all aspects of clientrelationships You closelymanage and monitor an existing portfolio of accounts and self-generatedtransactions, raising negative trends as they occur, conducting annual reviews(as well as any other deliverables) and ensure completion by deadlines.You supportthe Global Metals and Mining platform and contribute to the development ofjunior team membersProfileQualifications / Education:You hold aBachelor's Degree in Economics/Finance/Engineering/Accounting with excellentresultsPreferably CA/ CFA holderExperience/ Knowledge:5-8 years ofinvestment / corporate banking experience preferably in the structured andproject finance / commodities sector, and ideally with working experience in AsiaPacific; or relevant experience in the metals and mining industry You haveexperience in structures ranging from prepayments to PXF, structured corporatedebt, acquisition finance all the way to traditional project financeYou possessstrong (financial) analysis capability, with a keen interest in the sector andcommercial acumenCompetencies:You havestrong leadership, strategic, interpersonal, and communication skillsYou possessthe ability to deliver with efficiency and effectiveness with minimalday-to-day oversightYoudemonstrate determination and dedication towards achieving resultsYou arewilling to go above and beyond for the sake of the team and clientsYou have aconsistent history of performing at the highest ends of review and appraisalmetricsYou are anexcellent team player ING is a committed equalopportunity employer. We welcome applicants of diverse backgrounds and hirewithout regard to color, gender, religion, national origin, citizenship,disability, age, sexual orientation, or any other characteristic protected bylaw. We celebrate these differences and rely upon your unique perspective toinnovate and seize new opportunities. Come as you are.
Skills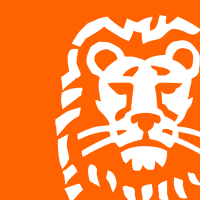 We are looking for …An experienced first line Regional Control Officer ("RCO") reporting to the Country Manager in Singapore.Job description You will support the Country Manager of ING Bank N.V. Singapore branch to help him/her fulfill his/her responsibilities as the CEO of the branch. Under MAS Notice 622A, the Country Manager is responsible for ensuring the prudent and professional management of the branch in compliance with all Read more
applicable internal policies and external regulatory requirements.In addition, the Country Manager is a member of the Asia Senior Management Team, where he/she supervises the control environment in the region. You will support the Country Manager in two ways:business management activities in Singapore;Regional Control OfficerIn the latter role, , you will support the Country Managerin taking an operational view of the Bank's regional and local internal control environment, with a focus on Non-Financial Risks. As such, you will need to gain an understanding of ING's Internal Control Framework, which covers our control standards throughout ING Bank.The CEOs/Country Managers of ING WB Asia offices are ultimately accountable for the design and effectiveness of control activities in their respective office. Hence, you will need to be able to work proactively with stakeholders at all levels, including senior management, across the Bank's Three Lines of Defense, to execute and maintain first line oversight of control activities throughout the Asia region. You will be responsible to ensure business lines and other functions act in accordance with internal and external policy and regulatory requirements. You will coordinate, execute, maintain first line oversight and report on the execution and effectiveness of non-financial risk control activities across the business lines and functions in the Asia region.You will provide hands-on support in testing the design and effectiveness on internal control measures.Your work environmentAs RCO, you will be based in Singapore and report directly to the Country Manager of ING Singapore branch. Personal ProfileAs RCO you: Have at least a Degree ineither Economics, Accounting or Finance, Law and/or a CPA qualification and preferably are in possession of a certification in Internal Control / Administrative OrganisationHave a minimum of 5 years' relevant working experience in the financial sector and preferably have relevant experience in Compliance and/or Operational Risk, Internal Control and/or Non-Financial Risk in the 1st line of defenceAre fluent in English Are organisationally sensitiveHave proven communication skills, with the ability to work with multiple levels in the organisationBuild bridges by nature and are able to bridge between different levels, different people and different culturesHave strong influencing skills; being able to 'get people on board' and ensure necessary buy-in from stakeholdersAre result oriented and have an ability to get things done across the regionAre a hands-on team playerWhat we offerA challenging position in a dynamic and international environmentExposure to a variety of businesses. The position is based in Singapore but provides the opportunity to work with ING Bank's locations in Asia
Skills
Why Join Us? Apex Group is a group of authorised representatives of NTUC Income Insurance Co-operative limited (Income). Income is the only insurance co-operative in Singapore. Established to make essential insurance accessible to all Singaporeans, we are now a leader in life, health and general insurance. Made Different Income was made different from the start. Founded in1970 to provide affordable insurance for workers in Singapore, our mission has Read more
always been maximise value for customers above profits for shareholders. Today, our wide network of financial planners and partners provide insurance products and services to serve the protection, savings and investment needs of customers across all segments of society. Social in Purpose, Commercial in Approach We believe in striving for commercial leaderships to better fulfil our social purpose. Since our founding, we have transformed into a modern financial institution, growing alongside an increasingly sophisticated and affluent nation and its population. We take pride in managing our business professionally in all aspects, including pricing, underwriting, claims settlement and customer service. Sponsorship of CMFAS examinationWhat is in for you ?CMFAS Certification SponsorshipSelected Candidates will be given full sponsorship for their CMFAS examination with tutorial lesson providedRemuneration and RecognitionMonthly Allowances of up to $5000 for 1st 18 months on TOP of commision and bonuses * Enittlement for Quarterly Bonusand Annual BonusYearly fully Sponsored Convention to exotic destination to recognise our ProducersSupportTested and proven step by step system to guide you to Success. We have many mid career switcher or fresh graduates with no sales experience that had tasted success with this system. Are you the next one ?Monthly Leads generation with our unique Leads management system to help you build a strong foundation with our existing data base . One on one mentorship programme with our experienced Managers .Systematic sales activites to propel your careerResponsibilities:Build & Maintain Clientele Base. Explain to Clients the Comprehensive & Diversified Range of Products and Services We Offer. Fact Find on Clients' Financial Information and Establish their Financial Objectives. Analyze Financial Information to Design the Strategies for Achieving Clients' Financial Goals. Follow-up with Clients Periodically on Their Financial Status, Re-Establish the Clients' Financial Objectives and Revise / Upgrade the Financial Plan.Requirements:Singaporeans and PR Only. Possess Minimum GCE "A" Levels#, Polytechnic Diploma, Bachelor Degree or Higher Educational Qualifications. Outgoing Personality who Enjoys Communicating with People and Possess Strong Persuasive Skills. Goal getter who are willing to work hard in this sales driven environmentIf You Possess the Unique Attributes that We are Looking For, then send us your resume. We regret that only selected candidates would be contacted Call us at Tel: 6579 7063 (Monday to Friday from 9am to 6pm) or E-mail Your Resume to [Click Here to Email Your Resume] to Arrange for an Exploratory Discussion on an Exciting & Rewarding Career Opportunity with Us! * : Terms & Conditions Apply # : At Least Passes in 3 "H2" and 2 "H1" Subjects for GCE "A" Level Examination
Skills PURPOSE OF THE ROLEContact Centre Operations consists of:Customer Service Hall manned by receptionists and Customer Service Executives (CSE) who serve all walk-in customers and advisers,Switchboard manned by receptionists who answer calls from general lines as well as backup lines when Call Centre lines are down,Inbound Call Centre manned by a team of CSEs and team leaders who answer calls from specific lines routed through ACD/IVR,Aviva Online (AOL) secure Read more
website accessed by all customers and advisers.This role is to deliver consistent customer experiences across multiple touch points (Hotlines & Customer Service Pods) in accordance with the company's service standards and quality objective.Handle customers' enquiries, complaints and feedback across all business channels.Handle escalated calls by new team members.Execute outgoing calls to contact new customers or follow-up with existing customers.Perform any other duties or projects assigned by Manager / Team LeadsRELATIONSHIPS (INTERNAL & EXTERNAL)Public, policyholders and advisersQUALIFICATIONSTertiary Diploma OR GCE "O" Level with 3 years of relevant working experienceKNOWLEDGE/EXPERIENCEExcellent communication skillsGood command of English & at least one other local language Has a broad range of call handling experience for life insurance preferredGood listening skillsEXPERIENCEContact centre / Insurance industry (2 years of in-house Contact Centre or 4 years of relevant experience)Customer Service
Skills The Scope Our new advisers will undergo expert training at the start of their career where we will provide a comprehensive breakdown of the suite of financial services and solutions. By providing a robust and holistic environment, you will be able to flourish and work independently as well as in a team. As a financial adviser, your tasks will differ from day-to-day but it will generally include maintaining Read more
clients' portfolios, keep up-to-date with market trends and analysing new and existing business strategies. Leading Purposeful & Meaningful Lives We practice our financial advising purposefully, with clear goals and a spirit of succeeding through collaboration. Basically, the notion of 'An individual with no goals or aspirations is like a ship with no sails'. The corroborative factor between inspiration and achievement, coupled with the determination to nurture aspiring individuals, is the heart of our business. Similarly, we strive to groom these individuals to be dedicated and principled financial advisers who yearn to propel further in the financial services industry. BenefitsEarning Potential Career Progression Work Life-Balance Personal Incentives
Skills
Business Controller with IT software MNCProven track record as Finance Business Partner and strong stakeholder managementExperience in the software industryExtensive experience with OracleOur client is a well established IT service MNC. In this role, you will support the Reg FC/FD in on-going modelling and analysis business performance, reporting, budgeting & forecasting. The position requires not only the collection of data but more importantly financial support through the interpretation Read more
and analysis of the trends and interrelationships that allow informed business decisions to be made. You will support your Director in all aspects of Finance and Accounting within APAC and be a strong business partner to the various business leaders within Asia sub region and the leader of all aspects of the entity accounting and finance organization. Responsibilities and AccountabilitiesPrepare scorecard on a monthly basis, including actuals review and rolling forecast.Prepare analysis on project profitability and capacity planning to enable decision-making or help understand business drivers.Assist Controller/ Director in cash collection process, ensuring cash collection is maximised and risk minimised. Support regional controllers on project accounting, forecasting and preparation of project control packSupport financial controller on Internal Project Reviews ensure relevant financial/business issues are actioned.Assist delivery controller in maintaining process for reviewing Time and materials projectsAssist Delivery Controller/Director APA in adhoc analysisCollaborate with internal and external auditors to ensure proper compliance with all regulationsMaintain Hyperion DatabaseUpload forecast in Oracle, or ensure journal entries are done on timeConsolidate and provide analysis on the balance sheet for Asia PacificPrepare BV sheets for license and servicesReview net working capital by customerImprove processes and financial modellingAs part of a dynamic mgt team, you will supervise or interact with senior operational management, corporate finance, country controllers, finance & accounting staff, business leaders, internal and external audit, and external professional advisors to ensure the organization is optimal in its compliance, reporting and financial management.Support the country and regional business heads in meeting their goals and targets whilst remaining within the Groups tolerance for risk and Company's policy and guideline.Lead and inspire the finance department (include the shared service team) of Asia subregion.Ensure compliance to group internal controls and financial policies.Ensure compliance to all internal reporting requirements and timeline, i.e. monthly scorecards (variance analysis), monthly forecast reviews and annual budget.Ensure compliance to statutory reporting requirements and timeline within Asia, inclusive of tax reporting in accordance to the local tax authority in the respective jurisdiction. A good understanding and appreciation of regional, local and cross border taxation is a must. Improve visibility and demonstrate the importance of finance within the sub-region as Finance Business PartnerLead and coach local finance team, shared services team in iFRS and reporting standards.Project lead or participate in ad-hoc projects as required by region or group finance. Such as Integration of acquired business, process improvements and efficiencies.Consolidate the results for Asia Pacific and variance analysis.Skills and QualificationsQualified Accountant / MBA equivalent with 10+ years post-qualified experience in Finance/Control/Accounting.Possess at least a Bachelor of Accountancy (Finance, Business Administration).Possess strong business acumenProven track record in Finance Business Partnering and stakeholder managementExperience in strategic decision supportExperience in the IT software industry highly preferredExtensive experience with Oracle preferredIFRS Gaap Knowledge especially relating to IT industryIn depth understanding of Finance and Business Control requirements in an IT/Software Business Environment.Advance knowledge of MS Office suite of application (Excel, Access, ...) and advance knowledge of Oracle 11iAbility to work and succeed in multi-cultural environment.Able to articulate complex business / financial concepts in a clear and coherent wayAbility to drive positive business outcomes to meet targetsStrong stakeholder managementInspire others by their behaviour and strategic visionAssertive with a strong and outspoken personalityCapacity to work independently on own initiativeStress resistant, team-player, proactive, results-orientedTo apply, pl send your cv in word doc to (email) . Pl also include details on your current salary, expected salary and notice period in your cv.We regret to inform that only shortlisted candidates will be notified.Posted by:CAP Consulting (EA license: 14C7175)Caroline Poh (EA Registration: R1105649)
Skills
Working location: CentralWorking hours: Monday-Friday (Office Hours)Pay: $2300-2600 basic + IncentivesAs the Human Resource Administrator, you will be working alongside the Human Resource Manager with:General HR administrative dutiesPerform full recruitment cycle from advertising, screening and conducting interviewsAssist with onboarding of new hireMonthly payroll processingHandle ad-hoc projects and other dutiesJOB REQUIREMENTS: Candidate must possess at least a local Diploma or Degree in any fieldEntry level are welcome to apply Read more
as wellNo experience required (Training will be provided)High proficiency in MS office, especially with ExcelInterested applicants please kindly fill this form: https://goo.gl/forms/iV1tEmswMLiqKEpa2ORWhatsApp (no SMS) 81257221 with these details:Position: FT HR Full Name: DOB: Highest Qualification: Where did you attain your highest qualifications: Date of availability & Commitment period:WhatsApp only. PMs & calls would not be entertained. We regret to inform that only shortlisted candidates will be notified. Thank you!
Skills
We LISTEN to your career aspirations AND we UNDERSTAND what you want. The Role: A Rewarding Career as a Prudential Financial Consultant Awaits YouWe are looking for bright individuals who would like to join us as a Prudential Financial Consultant. If you are highly motivated, hardworking, trustworthy and approachable, you are the one we are looking for!We are an agency with Jeffrey Lim Organisation, a group of agency Read more
units of Prudential Assurance Company Singapore (Pte) Ltd. Our Financial Consultants take a holistic approach in helping clients to manage their financial needs and goals.Financial Planner: Establish clients' financial goals Determine current financial situation Identify shortfalls Customise solutions to suit needs Take action to implement solutions Regularly review clients' financial plansBenefits and Rewards: Making a difference in other's lives Flexibility and work-life balance Achieve financial freedom Cultivate your entrepreneurial aspirations Continuous training and development Establishment allowance of up to 24 months for selected candidates* Tablet to be given to successfully contracted candidate**Terms & Conditions apply.Job Requirements: At least a full certificate in GCE'A' Level, International Baccalaureate Diploma qualification, Diploma awarded by a polytechnic in Singapore or equivalent. Degree holders are preferred. Good knowledge of banking, wealth management & insurance products is an added advantage Excellent customer focused mindset Personable, sincere, strong integrity & determination At least 21 years old. This is a regulatory requirement. Required to attain CMFAS certifications M5, M9, M9A and HI. Prudential will provide the necessary training and guidance for you.To apply, please send your resume to us by clicking on "Apply Now" button below. Only shortlisted candidates will be notified.Elson Wong & Associates an agency unit of Prudential Assurance Company Singapore (Pte) Ltd Reg. No. 199002477Z
Skills
Work with different parties to support & resolve online portal issues (eg: web, mobile & tablets app) Conduct UAT testing to ensure system flow meet requirements Response to enquiries from internal users (email, phone, face to face) Competitor analysis and monitoring Compiling of various reports
Skills