Sign in or register for a JobTech account.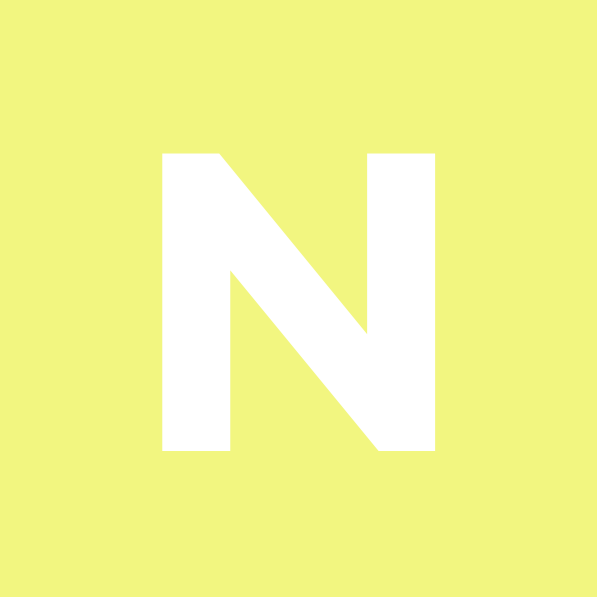 Roles & ResponsibilitiesPosition SummaryThe SAP Basis role consists of 2 parts Operation and Project. In operation, this role requires to perform the duties and responsibilities of a SAP Basis Administrator, administrating NETS SAP systems.Some of the responsibilities include monitoring system health, importing transports, user administration, patching system and addressing issues raised by Vulnerability Scan, Backups, Disaster Recovery.In project, the role requires the execution of Basis tasks in support Read more
of the project. The role will be responsible for creating roles and profiles, assigning profiles to users, setup systems in accordance to project time, participate in major project activities like SIT, UAT, goLive, etc. Also perform sizing and performance tuning.Key ResponsibilitiesInstall, configure, and deploy SAP applications, systems, products, and/or enhancements to existing applicationsWorks with Infrastructure and Networking teams to provide support for both current and future SAP landscapesCompliance with corporate policies, procedures and standards, eg. Audits, Internal Security, MAS, etc.Assume task assigned by VP-MISCollaborates with analysts, designers, and system owners in the testing of SAP software programs and applicationsPerforms daily monitoring and troubleshooting of the SAP systemInstalls and configures patches and upgrades as requiredAbility to monitor and manage the progress of tasksRequirements5 to 8 years of hand-on Basis experience with 2 full project implementationHand-on experience in HANA database setup and administrationExperience with ECC, Subscription Order Management, Convergent Charging and Adobe Document ServerAutonomous and result oriented. Ability to complete assigned task within agreed timeline with minimum supervisionWorking level experience with REHL, network, VMware and OpenText will be advantageousExcellent analytical and problem solving skills, with the ability to multi-task, are essentialGood communication and presentation skillsStrong ability to facilitate discussions and negotiate mutually beneficial solutions when necessaryKnowledge of the relevant part(s) of the infrastructure and operating environment  Basic knowledge of business systems environmentKnowledge of Service Level Commitments
Skills
$2,500 - $2,900 a monthContractLet your passion for service come alive in your profession. You thrive on lending a helping hand in helping those who need assistance and always take responsibility to ensure all given tasks are completed promptly. If you have an outgoing personality and enjoy talking to people, and pride yourself in having a soothing and reassuring voice, you are warmly invited to apply to join Read more
our dynamic team.As the service ambassador of our company, you will identify and address customers' uncertainties. You will offer solutions and lend a helping hand in alleviating their concerns. Your active listening and reassuring voice will come a long way in ensuring that our policyholders' enquiries are handled in a prompt and professional manner on a daily basis and that our Contact Centre remains the preferred way for our customers to reach us.You will be required to:Attend to enquiries on various fronts, effectively maintaining our Contact Centre's high level of accessibilityEmpathize with customers, and offer clear and relevant adviceProvide policy recommendations and refer customers to client advisers for more comprehensive explanationsPerform post-case administration for future referenceQualificationsTo join us as a Customer Service Officer (Contact Centre), you should:Have obtained a diploma or degree in any field, relevant insurance certification will be an advantageHave at least 2 years of experience in customer service, preferably in a contact centreEnjoy people engagement and providing good advice, have patience in dealing with complex problemsHave strong interpersonal skills and the ability to answer queries clearly over the phoneBe result-oriented and enjoy seeing tangible results of your hard workThis is a contract-based position, and attractive remunerations will await you if you are a successful candidate. Monthly KPI incentives will also be paid out if you perform above expectations.Our contact centre is located within walking distance from Tampines MRT station. You should be able to commit to a 5-day work week, with rotating shifts between 8:30am to 8:30pm.Job Type: ContractSalary: $2,500.00 to $2,900.00 /monthExperience:Customer Service: 1 year (Preferred)Language:Chinese (Preferred)English (Required)
Skills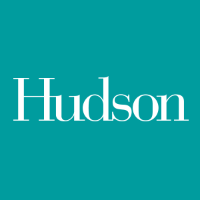 * Regional role * Responsible for settling up the Risk framework in Asia * Great career progression with opportunity to step up and grow As a Credit Risk Officer, you will be responsible to lead and guide all functional areas across Wealth and Asset Management Singapore regarding the risk management, reporting directly to senior management and board on a regular term; constantly developing and overseeing the Read more
implementation of relevant risk management programs to ensure full compliance with all statutory and regulatory requirements. You will also need to provide relevant support Risk Management programs in Thailand and Vietnam; liaising with both internal and external stakeholders to progress effectively and efficiently in policy and processes. Constant collaboration and building strong network relationship with other members of the Global Wealth Management team and functions. An Ideal Candidate should have at least 8 years of progressive experience in the Wealth and Asset Management aspect with a postgraduate qualification. An in-depth understanding and knowledge towards the Wealth and Asset Management businesses. Interested candidates please apply through this link or send a copy of your updated CV to Jeannie.Tan@Hudson.com with subject "SG145904". Hudson Global Resources (Singapore) Pte Ltd EA Licence Number: 18S9265 Jeannie Tan Ying Bing EA Personnel Registration ID: R1660951
Skills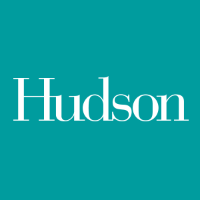 * Regional role * International life insurance company * Great career progression to get exposure internationally As an IT Audit Manager, you will be responsible to manage individual review budgets; manage and establishing strong relationship with 1st/2nd line management as well as both internal and external audit. You will also need to support the Head of Audit to execute the audit plan and audit reviews for Read more
the area of responsibility through professional judgement, specialised technical knowledge and risk analysis skills. Generating / delivering high quality audits files / reviews across multiple locations to support the findings of the reviews assigned to be presented to the Head of Audit Review and Stakeholders. Producing of reports to Internal Audits key stakeholders to deliver an effective controls framework as when required. In-depth knowledge of application of the Internal Audit methodology. An Ideal Candidate should be an experienced IT auditor with a preferred Professional IT audit or professional security qualification certification within the financial service industry (insurance / asset management). You should have strong and wide IT background, IT regulations and disciplines, and security best practice. Interested candidates please apply through this link or send a copy of your updated CV to Jeannie.Tan@Hudson.com with subject "SG145500". Hudson Global Resources (Singapore) Pte Ltd EA Licence Number: 18S9265 Jeannie Tan Ying Bing EA Personnel Registration ID: R1660951
Skills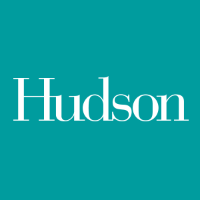 Responsibilities:* Analyse requirement and perform server and system solutioning, planning, installation and setup of server architecture, including physical host and virtualization * Produce enterprise-level designs for Active Directory, and perform implementation, enhancement and maintenance * Proactively maintain and develop all Linux infrastructure technology for backend services * Review new solutions and improve resilience of the current server environment * Provide server and system operation Read more
support, problem isolation, and troubleshooting for incidents and escalate to vendor and management accordingly The Successful Candidate should have: * Bachelor's Degree in IT/ Computer Science * Good understanding of server hardware and virtualization * Prior working experiences in Active Directory, Linux and Windows Servers. * Microsoft or Linux certifications is a plus To submit your application, please apply on line using the appropriate link below or email your CV in Microsoft Words format to Grace.L(email) quoting SG145942. Your interest will be treated in the strictest of confidence.Privacy StatementData collected will be used for recruitment purposes only. Personal data provided will be used strictly in accordance with the relevant data protection law and Hudson's personal information and privacy policy. Grace LeongReg. #: R1657005Hudson Global Resources (Singapore) Pte LtdEA Licence #: 18S9265 (LEONG KA LAI)
Skills Primary Location: Singapore,Singapore,SingaporeEducation: Bachelor's DegreeJob Function: Risk ManagementSchedule: Full-timeShift: Day JobEmployee Status: RegularTravel Time: NoJob ID: 18048487DescriptionThe Singapore role for Continuity of Business (COB) Programs is a one-Citi basis covering all organizations within the Country. The position is accountable for the Country Programs and responsible for the execution of the CoB Strategy and Programs to achieve "Best in Class" CoB Standards in Asia Pacific; reports to the Regional Read more
CoB head and the Singapore Enterprise Risk and Control (ERC) HeadOptional: Regional coordinator for Consumer CoB working closely with the key consumer management in the regionOptional: Country Cluster Lead for Singapore and Malaysia.  In addition to the Singapore responsibilities, this role will have oversight on the CoB program in Malaysia and the CoB country lead will report into this role. Contingent on the profile of the successful candidate, additional countries oversight is possible This position drives the program at the country level, Monitoring, challenging, recommending changes, Crisis Management, Recovery Site Management, coordinating other parts of the program.It will manage the incumbent CoB team including the ERC Franchise and service center programs and will be a full member of the relevant CoB committees Oversight of the implementation of the CoB Policy and Standards requirements and other CoB Program elements, including Completion of BIAs (Business Impact Analysis), BRPs (Business Recovery Plans), and CMPs (Crisis Management Plans) Coordination of the testing of BRPs and CMPs, Management reporting and escalation of issues, Training and awarenessOversees business unit compliance with local and Global Business Continuity-related regulations in conjunction with the local compliance officer and the regional Business Continuity Management Team(s). Provides direction and support to all BRCs within the CountryCoordinate Consumer CoB activities in the region and acting as a liaison between the various functions of the Consumer business including technology, business, operations, and risk and controlCrisis Management:  Country Implementation of OEM and CoB Crisis Management Standards, Pandemic Coordinator responsible for delivering all requirements as outlined in the CoB Infectious Disease (pandemic) Operating Plan. Responsible for ensuring the Country Level Crisis Management Plan is complete, compliant, and maintained according to CoB/OEM Crisis Management Standards. Manage crisis management exercisesResponsible for CoB recovery site requirements and coordinationSupport CoB requirements to mitigate Single Points of Failure (SPOF)Being in a CoB leadership role requires senior staff who can influence senior stake holders without direct line authorityEnsure adequate level of in-country CoB engagement, competency, and independent risk management More InfoDevelop strategy and manage the CoB Programs in close collaboration with regional and global programsInterface with regional and global sector heads and project leads to roll out and implement policy requirementsManage Citi's CoB capability for all business sectors working with CSIS, CRS, CTI, business management; country based Service Centers, other stakeholdersBe a subject matter expert by understanding and implementing requirements relevant to Citi policies, legal and regulatory requirements that impact CoBEnsure a strong understanding across the Region of the CoB Policy, identification of Internal, Regulatory, Reputational and Compliance gaps and provide appropriate consultation to the businesses about options for resolutionProvide oversight over CoB related Reviews and interact with regulators and auditors on reviews of technology platformsEnsure effective management of the IS and CoB programs including metrics to provide early & timely detection, reporting, escalation and remediation of Risks and unresolved issuesContinually explore and implement solutions to efficiently manage the CoB programs and simplify the processesDemonstrate a comprehensive understanding of industry knowledge about how the disciplines of CoB Controls collectively integrate to contribute to achieving business goalsCollaborates with senior business leaders to achieve CoB program goals and objectivesBuilds relationships with management to garner support and raise the profile of CoB Officers in the businessProvides oversight to ensure that processes and projects are completed in a timely mannerMonitors CAPs and remediation efforts in response to security events, assessment and audit resultsMaintains up-to-date knowledge of the status of all CoB programs and initiatives in the CountryInfluences and negotiates with senior leaders across functionsParticipates and communicates with professional external parties as neededQualificationsJob SkillsUniversity DegreeAt least 10 - 15 years of solid experience in Risk Management, Program / Project Management, Continuity of Business or Control & ComplianceSignificant knowledge of the Consumer business processes and structureBe able to face off to senior managementStrong collaborative and communication skills. Highly dependable team player with ongoing commitment to excellenceAbility to delegate to and influence staff over whom you do not have line authorityOrganized, self-motivated and able to work independently with minimal supervision in a fast-paced environment and with tight schedulesDemonstrated strength in people management and team building is keyStrong execution skills in a multi-tasking mode is criticalExcellent communication, verbal, written, executive presence and interface skillsAbility to operate in diverse environments and culturesIn depth knowledge of Operations & Processes, ideally across multiple GeographiesMust be highly organized and have strong project management skillsAble to manage and influence effectively in a matrix environment
Skills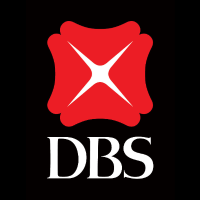 Business Functionsroup Technology and Operations (T&O) enables and empowers thebank with an efficient, nimble and resilient infrastructure through astrategic focus on productivity, quality & control, technology, peoplecapability and innovation. In Group T&O, we manage the majority of theBank's operational processes and inspire to delight our business partnersthrough our multiple banking delivery channels.Responsibilities Work with Porgramme Sponsors, Leads and working teams to provide effective change solutions design with a Read more
bank-wide lens.Engage stakeholders from across the organization to co-drive the culture and change agenda.Develop culture and change management plans including interventions, training, communications.Engagement with relevant internal senior stakeholders and external third parties in the design and operationalization of all the change initiatives.Manage agenda and meeting materials for the Steering Committee meeting, ensuring all decisions are driven through. Ensure key stakeholders are provided with sufficient, timely information to make effective decisions and such decisions are clearly documented.Ensure regular communication with key stakeholders; understanding concerns on initiatives deliverance and relate risks/issues that have either not yet been identified or are not being progressed.RequirementsMin. 10 years of broad business experience in global organizations - Cross-cultural, cross-regional – ideally within financial servicesFunctional experience (e.g. in Operations / HR / Finance / Marketing / IT) is preferred.Previous experience in transformation / project management / communications that involve cultural change.Strong analytical and problem-solving skills, preferably a creative and innovative thinker.Excellent communication skills, both written and verbal, ability to communicate effectively and influence senior l level stakeholders.Ability to bring together and work hands on with cross functional teams to come up with solutions.Good collaboration skills and an effective team player. Apply NowWe offer a competitive salary and benefits package and the professional advantages of a dynamic environment that supports your development and recognises your achievements.
Skills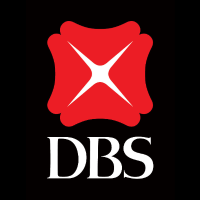 Business Functionsroup Technology and Operations (T&O) enables and empowers the bank with an efficient, nimble and resilient infrastructure through a strategic focus on productivity, quality & control, technology, people capability and innovation. In Group T&O, we manage the majority of the Bank's operational processes and inspire to delight our business partners through our multiple banking delivery channels.Responsibilities Scrum Master / Technical Project DeliveryFormulate the business / technical architecture Read more
of the Audit platform. Work with the development leads to ensure that the Business Functionslity is complete and aligned to the strategic platform direction.Align the technical solutions to the Technology & Operations roadmap.Build Audit AI engines in collaboration with the internal Data Science team and deliver to a production environmentDrive project and program deliveryResponsible for ensuring project delivery on time on schedule and with qualityEffectively communicate with team members and stakeholders in a timely and clear fashion.Identify and resolve issues and conflicts within the program, projects and project management community and with other stakeholders if necessary. Resolve issues at the project or line level and escalate issues which cannot be resolved in a timely and accurate manner.Manage key stakeholders and business and technology leadsManage and communicate effectively with domain leads at senior level and working level teams. Responsible for ensuring project steering committee meetings, cross function meetings and other key project meetings are effective and achieve objectives on a consistent manner.Change managementAbility to drive the adoption of agile methodology across teams Able to work with users to drive changes within the organization for projects implementationDevelop best practices and tools for project execution and management. Ensure utilization of standards and practices across all projects.Requirements At least 10 years of solid IT experienceCertified Scrum MasterMust have implemented large programs using Agile methodologyUnderstanding of AI model developmentExcellent presentation, analytical and articulation skillsSelf-starter and extremely hands on in the management of projectsDemonstrated interaction and working with all levels of management.Education – Degree in Computer Science or Engineering.Experience in using a project management tool like HP PPM, CA PPM.Knowledge/understanding of latest cloud technologies Proficiency in Microsoft Project, Visio, PowerPoint, Excel, SharePoint 2013, JIRA and ConfluenceDomain knowledge in audit, core banking, finance, risk and support applications. Apply Now We offer a competitive salary and benefits package and the professional advantages of a dynamic environment that supports your development and recognises your achievements.
Skills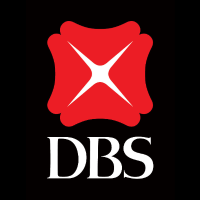 Business FunctionsRisk Management Group (RMG) is responsible for the development and maintenance of risk management and internal control frameworks. We provide independent review and challenge to business to ensure that appropriate balance is considered in risk/return decisions. In addition, RMG is responsible for the monitoring and reporting on key risk issues of the Bank. To manage risk effectively and deliver strong financial performance, we invest significantly in our Read more
people and infrastructure.Responsibilities • Conduct pricing model validation testing and analysis;• Assess the appropriateness of model testing and clarity of all conclusions including the identification of potential model issues and limitations;• Responsible for performing and documenting quantitative review and challenge on pricing models;• Develop Asset/Liability models;• Communicating key findings to market risk managers, product controllers, auditors and regulators.Requirements• MSc or PhD in a quantitative discipline;• 8+ years working experience in a similar quantitative role with deep technical knowledge on exotic derivative models; • Proven ability to understand a variety of modelling approaches and their strengths & weaknesses as well as a proven track record of independently writing technical validation reports.• Proficiency using C++/C# and experience in theoretically deriving, implementing, testing and analysing exotic derivative models;• Good Knowledge on Asset/Liability model development;• Strong rational & logical thought process with an attention to details;• Excellent written and interpersonal communication skills.Apply Now We offer a competitive salary and benefits package and the professional advantages of a dynamic environment that supports your development and recognises your achievements.
Skills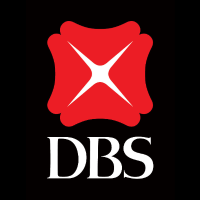 Business Functionsroup Technology and Operations (T&O) enables and empowers thebank with an efficient, nimble and resilient infrastructure through astrategic focus on productivity, quality & control, technology, peoplecapability and innovation. In Group T&O, we manage the majority of theBank's operational processes and inspire to delight our business partnersthrough our multiple banking delivery channels.Job PurposeTo work with product owners to define the user stories, technical solutioning, doing work break down Read more
and ensuring work distributed among right squads/developers for on time quality deliveryTo implement best practices in DEVOPS, automation and build resilient application. Key Accountabilities Technical Leadership\: Guide team development efforts towards successful project delivery and provide technical leadership to teammates through coaching and mentorship.In-house Capability\: Maintain high standards of software quality within the team by establishing good practices and habits while delivering solutions on-time and on-budget People Leadership\: Identify and encourage areas for growth and improvement within the teamResponsibilitiesParticipate in discovery phase and translate Requirementsinto technical solution Appreciation for business Requirementsand domain knowledgeHands on and keen to develop/trouble shoot complex technical scenariosAs a L2/L3, provide support coverage or pilot phase to smoothen release processes and resolve issuesAs required, on a rotation basis work as L2 to understand the challenges of DevOps team and drive efficiency/as a input to the dev stack on a ongoing basisGroom juniors and developers on technical and functional domainParticipate/lead in project meetings, process activities and ensures practices are followed in the teamArchitecture, Design and Code review for own and other teamsPartner with business stakeholders to deliver the technical solutionResource planning, recruitment and key talent development Requirements10+ years of experience in developing and supporting enterprise applications.Experience in DevOps and agile development methodologiesExperience in developing and supporting banking applications in Hadoop, Spark, Hive, Impala, Java, cloud technologiesExperience in CI-CD tools like Bitbucket Jenkins, Nexus, JIRA, confluenceExperience in TWS and shell scriptingFamiliarity with relational databases like MySQL, Maria DB, Mongo DBSelf-starter with the ability to develop resilient application. Good knowledge in banking Finance platformKnowledge in elastic search and GrafanaExperience in Site Reliability Engineering (SRE). Able to manage business and provide timely updates on issues & resolutions. Able to do capacity management and suggest on the capacity Requirements.Responsible for the application stability Fluency in written and spoken English; Good communication and interpersonal skillsCore CompetenciesDependability — Job requires being reliable, responsible, and dependable, and fulfilling obligations.Adaptability/Flexibility — Job requires being open to change (positive or negative) and to considerable variety in the workplace.Cooperation — Job requires being pleasant with others on the job and displaying a good-natured, cooperative attitude.Stress Tolerance — Job requires accepting criticism and dealing calmly and effectively with high stress situations.Integrity — Job requires being honest and ethical.Concern for Others — Job requires being sensitive to others' needs and feelings and being understanding and helpful on the job.Leadership — Job requires a willingness to lead, take charge, and offer opinions and direction.Persistence — Job requires persistence in the face of obstacles.Analytical Thinking — Job requires analyzing information and using logic to address work-related issues and problems.Initiative — Job requires a willingness to take on Responsibilitiesand challenges.Apply NowWe offer a competitive salary and benefits package and the professional advantages of a dynamic environment that supports your development and recognises your achievements.
Skills