Sign in or register for a JobTech account.
Electronics & Semiconductor
jobs
Description



Xilinx develops highly flexible and adaptive processing platforms that enable rapid innovation across a variety of technologies - from the endpoint to the edge to the cloud. Xilinx is the inventor of the FPGA, hardware programmable SoCs and the ACAP (Adaptive Compute Acceleration Platform), designed to deliver the most dynamic processor technology in the industry and enable the adaptable, intelligent and connected world of Read more
the future in a multitude of markets including Data Center (Compute, Storage and Networking); Wireless/5G and Wired Communications; Automotive/ADAS; Emulation & Prototyping; Aerospace & Defense; Industrial Scientific & Medical, and others. Xilinx's core strengths simultaneously address major industry trends including the explosion of data, heterogeneous computing after Moore's Law, and the dawn of artificial intelligence (AI).


Our global team is growing and we are looking for bold, collaborative and creative people to help us lead the industry transformation to build an adaptable intelligent world. We believe that by embracing diverse ideas, striving for excellence in all that we do, and working together as a unified team, we can accomplish anything. Come do your best work and live your best life as part of the ONEXILINX team!


This is an IC Design Verification Engineer position in the Hardware and System Product Develop on a contract basis to perform the following key activities


• Develop and Review Test Plan based on design specification


• Develop constrained-Random verification environment for complex DUT


• Implement coverage matrix using cover point and assertion


• Create and debug tests for DUT


• Resolve bugs with remote designers



Education Requirements



• 5 years of hands on experience with SystemVerilog/UVM


• Bachelor/Masters Degree in Electrical/Electronics/Computer Engineering


• Strong understanding of verification process from test plan to coverage completion


• Strong communication and Analytical skills


• Understanding of HDL (Verilog, VHDL)


• Experience with designing with FPGA using Vivado is a plus
Skills
The QC Engineer will be primarily responsible for all internal and outsourced QC activities of Quality Dept and work closely and directly with QA Engineer and QC Supervisor in analyzing manufacturing processes for improvement using various methods of testing and inspection, such as to ensure products meet the level of quality to meet customer expectation, as well as maintaining due compliance to QMS requirements and liaising with Operations Read more
stakeholders to resolve inspection and test-related issues.
Skills Req. ID: 132025SSD Firmware Engineer As a Firmware Engineer at Micron Technology Inc., you will be providing the technical capability in the creation and integration of Firmware IP for use in SSD products. The lifecycle of this responsibility is associated with the organizations product development life cycle and can range from product inception to obsolescence or any portion that is defined by specific assignments. You will also be Read more
responsible for providing technical support to implement the development and quality assurance processes necessary to insure the firmware IP consistently provides the required functionality, usability, quality/reliability, performance, and supportability to insure Micron SSDs meet their design targets. RESPONSIBILITIES AND TASKSDevelop and test productSSD Products: Develop firmware IP subsystems for SSD products that meet or exceed the requirements of the technical spec matrix; including, but not limited to: Performance, Endurance, Capacity, Functionality, and Quality/Reliability Firmware Quality Assurance: Develop a firmware functional integration test capability that insures the firmware subsystem meets the quality, functional, and performance requirements required at each integration breakthrough in the product development lifecycleDEVELOP AND DELIVER PROCESSESFirmware Quality Assurance Process: Develop and deliver a functional integrity test process that is capable of continuous improving pre-integration firmware quality, while reducing test time, and maintaining test cost Firmware Development Process: Develop and deliver a cross-site firmware development process that is capable continuously improving firmware quality while reducing firmware development costCOMMUNICATE EFFECTIVELYDedicatedly provide to Management, multi-functional team members, and the firmware team consistent, detailed, and properly summarized information regarding activities within the firmware development organization and status of firmware development projectsDEVELOP PEOPLEMulti-functional Teamwork: Develop and maintain collaborative, open, and constructive relationships with peers and management Team Development: Provide technical capability that continuously improves team involvement, morale, and productivity Personal Development: Work to continuously improve your technical capability and communication skillsREQUIREMENTSMasters or Bachelor's degree in electrical/Electronic Engineering or Computer Engineering Good project management and excellent communication skills. Experience with programming in firmware/software and working experience in storage interface such as SATA, SAS, PCIE would be an advantage. 2-4 years' experience in the embedded systems development field is requiredLocation: MSB - 990 Bendemeer Road, Singapore 339942 All qualified applicants will receive consideration for employment without regard to race, color, religion, sex, sexual orientation, gender identity, national origin, veteran or disability status. For US Sites Only: To request assistance with the application process and/or for reasonable accommodations, please contact Micron's Human Resources Department at 1-800-336-8918 or 208-368-4748 and/or by completing our General Contact Form Keywords:Singapore || Central Singapore (SG-01) || Singapore (SG) || SSD Engineering || College || Regular || Engineering || #LI-KL1 || Tier 3 ||
Skills Req. ID: 134650Job Responsibilities:Primary responsibility on the performance of Post Electrical Line Pack Platforms (LPA/FLVI/Innovac Sealer)Secondary responsibility on the performance of group production equipment. Support manufacturing production and ensure smooth operation. Introduce and recommend improvement programs / activities and upgrade equipment to meet production and new product requirements.Job Requirements:Master's / Bachelor's Degree in Electronics /Mechatronic /MechanicalEngineering Good interpersonal and communication skill and a good team player. Experience in Read more
the similar field will be an added advantage.Working Location: 990 Bendemeer Road, Singapore 339942 We recruit, hire, train, promote, discipline and provide other conditions of employment without regard to a person's race, color, religion, sex, age, national origin, disability, sexual orientation, gender identity and expression, pregnancy, veteran's status, or other classifications protected under law.This includes providing reasonable accommodation for team members' disabilities or religious beliefs and practices. Each manager, supervisor and team member is responsible for carrying out this policy. The EEO Administrator in Human Resources is responsible for administration of this policy. The administrator will monitor compliance and is available to answer any questions on EEO matters. To request assistance with the application process, please contact Micron's Human Resources Department at 1-800-336-8918 (or 208-368-4748). Keywords:Singapore || Central Singapore (SG-01) || Singapore (SG) || Backend Manufacturing || College || Regular || Engineering || #LI-MH2 ||
Skills
Imagine what you could do here. At Apple, new ideas have a way of becoming extraordinary products, services, and customer experiences very quickly. Bring passion and dedication to your job and there's no telling what you could accomplish. The people here at Apple don't just build products — they craft the kind of wonder that's revolutionized entire industries. It's the diversity of those people and their ideas that Read more
inspires the innovation that runs through everything we do, from amazing technology to industry-leading environmental efforts.


Join Apple, and help us leave the world better than we found it.


Ideally, you will have:


3 to 5 years working on semiconductor packaging, process development and R&D environment

Attention to details and requirement

Able to communicate with detail and good flow

Able to work independently, flexible working hour and on shift if required

Knowledge in operation of process equipment, such as Flip Chip, pick and place, bonders, volumetric dispensers, ovens, handlers

As an Associate Engineer, you will be responsible for hands-on assembly and test of engineering prototype builds.

You will also:



Perform process equipment setup and buyoff


Operate metrology tool, data collection, analysis and report of prototype build


Process parameter fine-tuning within defined range


Basic trouble shooting on machine operation and process


Daily lab 5S, organisation and maintenance


Conduct accounting and inventory of consumables and piece parts


100% hands-on job
Skills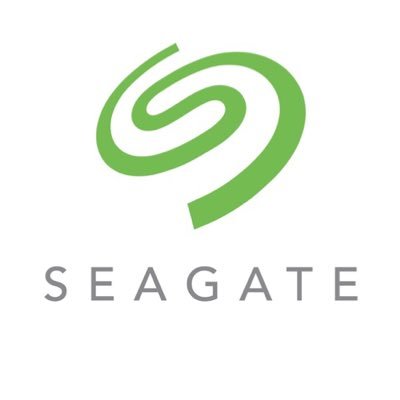 191058 Sputter Equipment Engineering Specialist (Offline) (Open) Perform sputter assembly rebuild according to procedures to support line operations Perform sputter assembly overhaul maintenance to prevent assembly premature failures Perform inventory check for all components used in sputter assembly Do paper work for daily operation needs Perform failure analysis together with equipment engineers to improve assembly robustness, reduce failure rate and maintain quality Responsible for proper tracking of failure Read more
components and compliance of procedure Feedback to management team upon issues Involving in cost saving projects, work with relevant parties to work as a team to drive cost reduction Job Requirement Possess excellent communication and interpersonal skills Self-motivated, independent and able to contribute as a team player Good interpersonal, analytical, problem-solving and communication skills Willing to work on night shift (12 hours shift 7.30pm - 7.45am, 15 working days/month) Candidates without any experience are welcome to apply Diploma in Engineering Basic experience knowledge or experience in manufacturing field will be an advantage Job Family: Operations Support
Skills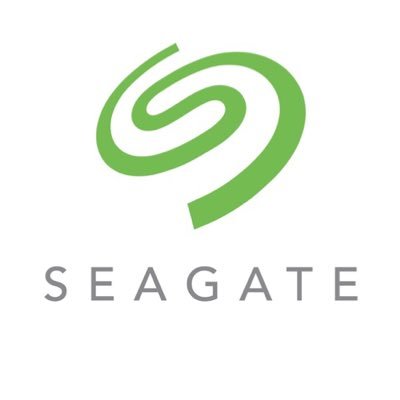 191031 Engineering Specialist - Sputter Process Engineering (Open) The Sputter Process team is responsible for ensuring the smooth operation of the media manufacturing process through thorough quality check on the magnetic and mechanical attributes of the sputtered media. You will need to be a good team player as you will be functioning closely as a sputter process team. Last but most importantly, you are required to be decisive Read more
and organized as you will be managing multiple sets of data in order to certify the process. Meticulous data analysis and make adjustments for process settings when required for maintaining media quality Ensure all non-qualified media are quarantined and not shipped Ensure the smooth pass-down of information from process to manufacturing team Certification of manufacturing assistants for sputter machine and audit tools operation Perform sputter machine troubleshooting (process) when encounter issues Striking a balance between production quantity and process quality control Assist engineers in their experiments and assessments Requirement : Candidates with no experience are welcomed to apply. A good team player with positive mindset & initiative. Candidates with experience in handling sputter equipment will be an advantage Willing to work in cleanroom environment. Comfortable to perform 12-hour night shift Job Family: Operations Support
Skills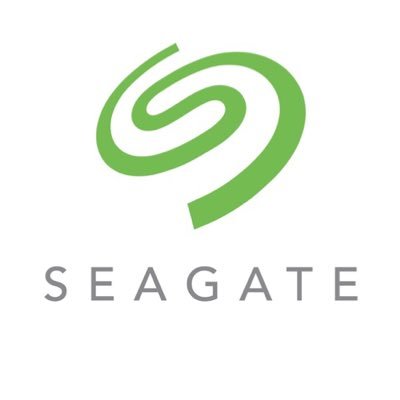 191092 Machine Learning Engineer II (Open) The Analytics Business Solutions team from Operations & Technology Advanced Analytics Group is seeking a talented Machine Learning Engineer in Singapore for a high profile initiative helping our internal customers turn the data they have into the information they need to develop and deliver industry-leading storage solutions.  Responsibilities: Our 'Go-to' Machine Learning Engineer. Focus on Seagate advanced analytics projects related to Machine Read more
Learning (ML) and/or Artificial Intelligence (AI). Develop data mining algorithms, perform data wrangling and exploration Designing, developing and implementing appropriate machine learning and deep learning algorithms to solve stakeholders' analytics challenges. Develop and deliver advanced analytics solutions: web crawling, natural language processing, text analytics, visualization, and dashboard creation. Apply CNN, GAN, RNN, Time Series Analysis, XGBoost, Keras, Tensorflow to provide predictive analytics solutions and extract actionable insights. Qualifications: Highly proficient in Python, C/C++, SQL, and R Solid technical knowledge in machine learning, deep learning, statistical algorithms, data mining, and data structures. Experience with Keras, Tensorflow, XGBoost, CNN, GAN, RNN, and Time Series Analysis. Demonstrate proficiency in data mining, data wrangling, and experience with JSON, CSV's and MongoDB. Working experience and hands-on knowledge in web crawling, natural language processing, visualization, and dashboard creation Experience in version control systems such as Git. Understanding of software development best practices. Knowledge in Hadoop, Spark. Ability to deploy data science solutions in cloud analytics infrastructure, AWS. Strong oral and written communication skills. Self-starter. Ability to drive initiatives and influence. Ability to work alone as well as in a team environment. A collaborative attitude and a global mindset with an ability to work well with native and non-native English speakers Able to travel ~15%, including international. Able to participate in conference calls outside of regular local work hours Relevant experience in engineering or science discipline such as Data Science, Computer Engineering, Computer Science, Business Analytics, Software Engineering, Statistics, Mathematics, Data Analytics, Electrical Engineering, Mechanical Engineering, Chemical Engineering and etc. Preferred Qualifications Thesis or research experience in topics related to natural language processing, artificial intelligence, and machine learning would be a plus. Proficiency in Java would be a plus Working knowledge in image and video analytics would be a plus Job Family: Engineering Professional
Skills Roles & ResponsibilitiesAssist marketing manager in planning, developing and execution of channel, campus activities and product marketing (campaign, events, seminar, roadshows and etc)Managing and sourcing production of marketing materials, proof-reading and creative brainstormingMaintain product display retail outlets in compliance with brand standards and arrange for effective distribution of marketing materials to the respective outletsEvaluating and monitoring competitiors' activities and campaign in channelBuilding and developing relationship with the respective Read more
stakeholders (resellers, distributors and colleagues)Assist marketing manager in daily routine tasks RequirementsDiploma or Bachelor Degree in Business and/or Marketing with 1 year working experienceStrong interests and passionate in IT, hardware and component and desktop solutionsPossesses excellent communication, writing skills and genuine enthusiasm for providing excellent support to both internal and external customersIndependent, creative with drive, willingly to learn and also a team playerVery organized and able to meet tight deadlinesAble to work independently with minimal supervisionProficient with MS Word/Excel/Powerpoint
Skills Roles & ResponsibilitiesTo ensure a smooth and accurate order fulfillment and logistics management for overseas distributor.Plan and submit demand to in-house system. Raise PI (proforma invoice) based on allocation received.Generate and issue weekly account statement. Liaising with Sales to ensure timely collection of customer payment.Arrange delivery based on different inco-terms, assist company in delivery cost controls, prepare export documents such as BL, commercial invoices and packing list.Closely monitoring Read more
shipment status from worldwide manufacturing sites, update stakeholders on delivery schedule and ensure all deliveries are smoothly made.Prepare and process shipment for letter of credit (LC), arrange export documents and ensure data accuracy and present LC documents on time. Monitoring transactions and follow until payment received.Thorough and regular refund/rebate document preparation. Ensure accuracy and timely process of the rebate documentation.Actively liaise with customers and Sales team to provide logistics and order supports.Ensure customers' requests and enquiries are fulfilled in a prompt action.Aggressively follow up and be proactive in provide extended support to both internal and externalteams.Any other tasks as and when assigned by the management. RequirementsCandidate must possess at least a Diploma, Advanced/Higher/Graduate Diploma in Supply Chain/Business Admin or relevant.At least 1 year(s) of working experience in the related field is required for this position.For fresh graduates, training will be provided.Bilingual in English and Mandarin to liaise with Chinese speaking customers/associatesApplicants must be willing to work Near Expo.Junior Executives specializing in Supply Chain/Logistics, Clerical/Administrative Support, Customer Service or equivalent.
Skills