Sign in or register for a JobTech account.
Electronics & Semiconductor
jobs
Roles & ResponsibilitiesReporting to the Project Operations Manager your key areas of responsibility include, but are not limited to: • Ensure that engineering is developed with complete and multidisciplinary information has been included in the engineering development. • Collaborate with the project installation, commissioning and site activities clarifying potential issues or providing solutions to correct engineering errors and also take part during the commissioning and start-up activities. • Read more
Act as overall technical lead for the engineering disciplines included in the project. Actively develops and coaches the Project Engineering team and colleagues, supporting with technical advice and guidance. • Cultivate a network of engineering professionals both within and outside own business unit and shares best practice across different projects and disciplines. Creates standard processes and tools. • Provide technical support and solves problems in own expertise area via remote or on-site service in any Service category; Manages customer relationships and maintains regular contacts with key customers. • Identify new sales opportunities, proactively communicating both with the customer and ABB sales teams to ensure customer needs are understood and business opportunities utilized for Service growth. Conducts specialist support and advisory service for Sales team. • Prepares all documents and reports to be signed by the customer representative. Reports work done in a timely manner and follows up when needed.Requirements• Minimum 3 years' experience in project engineering with experience in Data Center projects would be an added advantage • Degree in Engineering with experience in automation systems • Computer literacy and competency Microsoft office tools. Candidate applying for this role should be customer service oriented with strong interpersonal and communication skills
Skills
Production operation of multi-axis CNC machine and meet daily output targetTool change, NC programme setting to meet the accuracy requirementRoutine machine/tool maintenance, workplace 5S and support ISO activities.Support test cut of new items, prepare work instruction if requestedJob Requirements High sense of urgency, able to commit weekend production schedule when needed. * Good team playerAbility to interpret datail part drawing, geometrical symbol, tolerancesand familiar with CNC codesCreat simple Read more
NC programme and carry out test cut of new parts with minimum supervisionFamilar with usage of precision measurement instrument.
Skills
Roles & ResponsibilitiesTo be responsible for the Group's accounting function, including FRS compliance, taxation, audit and treasuryTo drive financial initiatives in short and long term financial forecastTo assist management in the formulation of its overall strategic directionTo ensure timely reporting of monthly/yearly financial reports and reconciliation schedulesTo improve on the internal controls, efficiency and effectiveness through process re-engineering or development/application of information systemsTo oversee accounting functions in Group's Read more
subsidiaries located in Batam and ChinaRequirementsAt least a Bachelor's Degree in Accounting or relatedChartered Accountant (CA) qualification is highly advantageousPossess minimum 10 years of working experience in Finance including 3 years of experience in managerial capacityKnowledge of Singapore Financial Reporting Standards (SFRS)Knowledge of SAP R3 ERP is preferredIndependent and meticulous with high level of integrityPossess positive and strong leadership with ability to coach the teamPossess strong communication, interpersonal, presentation and analytical skillsProficient in MS Office (Word, Excel and Powerpoint)Able to travel occasionally in the region
Skills
Xilinx is the world's leading provider of All Programmable FPGAs, SoCs and 3D ICs. These industry-leading devices are coupled with a next-generation design environment and IP to serve a broad range of customer needs, from programmable logic to programmable systems integration. Our All Programmable devices underpin today's most advanced electronics. Among the broad range of end markets we serve are:  Aerospace/Defense Automotive Broadcast Consumer High Read more
Performance Computing Industrial/Scientific/Medical(ISM) Wired Wireless Xilinx is looking for a motivated full stack python/php web developer to develop internal tools for Global Operations and Quality (GOQ) department.  The tools will be used across different teams in GOQ to help improve efficiency on logistic process.  Candidate will have chance to build these tools from scratch and encourage using latest SW technology for development. Job Responsibilities: Collects requirements from different stakeholders and proposes specification based on the requirements. Exercises best software practice to ensure the tools quality. Performs code review of team member implementations to ensure the correct behavior of specifications and interpretation of associated data Writes/maintains test cases with every new features, enhancements, and bug fixes Proactively investigates new methodology and latest SW technology to help the tools become more scalable and maintainable Works with stakeholders in different locations to collaborate new features development and test plan Works with the team to develop software testing strategy Required Skills: BS/MS in Computer Science or equivalent 1 to 2 years of professional software engineering Proficient in Python/PHP and SQL Experience with AJAX, JQuery, JSON Experience with Open Source technologies and Linux operating system Experience in HTML5, CSS, and Bootstrap Proficient in a source control system (preferably Git) Familiar with automation and system regression testing is a plus Familiar with MongoDB is a plus Knowledge on Perl, C++ and shell scripting are all a plus Excellent written and verbal communication skills Strong troubleshooting and problem-solving skills
Skills
Description The intern will work as part of the New Product Introduction Program Management, Planning as well as Enablement team to support Xilinx NPI day-to-day operations while having the exposure to the global and dynamic team environment We expect the intern to have active engagement in the following activities in the internship period: Participate in the full cycle of New Product Introduction activities and adopt different approaches to achieve Operational Excellence. Read more
Be part of the taskforce to improve our Material Management System via various measures including the validation of data integrity, usability, operational efficiency as well as inter-module integration. Compile insightful tactical analysis to tackle the potential risks and communicate to the team accordingly. Engage in the order fulfillment cycle including Material Transfer and other logistical operations to meet both internal and external demands. Refine and optimize the current Excel models utilized for tracking and reporting in order to boost the efficiency of  NPI related tasks. By joining this internship, the intern will work with team members and other stakeholders across diverse disciplines around the globe, experience the engineering planning ecosystem at Xilinx and enrich his/her knowledge of the following areas.  Supply Chain Ecosystem in Semiconductor Industry New Production Introduction cycle at Xilinx Supply and Demand Analysis Planning procedures and practices Material Management Tools at Xilinx Improvement process of IT system Effective Communication Change Management Education Requirements Currently pursuing degree in any local university Years of Experience An ideal candidate we're looking for should have: Good academic exposure to Supply Chain, Operational Research, Industrial Engineering or related fields. Excellent analytical and critical thinking skills Great Excel skills (Hands-on experience in SQL is a plus) Experience in Microsoft SharePoint is a plus Good communication skills with open minded attitude
Skills
Description Xilinx develops highly flexible and adaptive processing platforms that enable rapid innovation across a variety of technologies - from the endpoint to the edge to the cloud. Xilinx is the inventor of the FPGA, hardware programmable SoCs and the ACAP (Adaptive Compute Acceleration Platform), designed to deliver the most dynamic processor technology in the industry and enable the adaptable, intelligent and connected world of the future in a Read more
multitude of markets including Data Center (Compute, Storage and Networking); Wireless/5G and Wired Communications; Automotive/ADAS; Emulation & Prototyping; Aerospace & Defense; Industrial Scientific & Medical, and others. Xilinx's core strengths simultaneously address major industry trends including the explosion of data, heterogeneous computing after Moore's Law, and the dawn of artificial intelligence (AI). Our global team is growing and we are looking for bold, collaborative and creative people to help us lead the industry transformation to build an adaptable intelligent world. We believe that by embracing diverse ideas, striving for excellence in all that we do, and working together as a unified team, we can accomplish anything. Come do your best work and live your best life as part of the ONEXILINX team! Xilinx Labs, part of the CTO Office at Xilinx, is concerned with innovation, differentiation, and the de-risking of technology. Goals are to: enable new users; provide a 'more than Moore' roadmap; seed new market opportunities; and win the mindshare of startup and research communities.  Xilinx Labs has established a new group at the Xilinx Asia-Pacific headquarters in Singapore, to complement its existing groups at the Xilinx headquarters in North America and in Europe. The research intern will participate in projects that span hardware, software, and applications, using a variety of languages, methodologies, and tools.  The technical focus is on data center (both communication aspects like software-defined networking, and computation aspects like blockchain). It is expected that the research intern will have a background and practical skills that enable contributions within the area.
Skills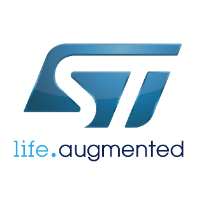 Roles & ResponsibilitiesThe Capacity Industrial Engineer has responsibility for overall Fab Capacity, maintain the capacity model, uphold the capacity to prevent degradation, driving the team for capacity expansion. This position also have a key role in Fab expansion (ramp up plan) strategy making, capex proposals and defining the new tools release needs.Primary Job Functions:Maintain and update the capacity modelling in the capacity modelling data baseData integrity is neededAsset Read more
maintenance (ie tool ID) need to be ensured. Any new tool released to product must be created in the databaseCapacity modelling parameters includes throughput timing, downtime% (TSD, TUD), engineering time%, inefficiency%, setup%..etcAll the parameter values must be justifiedProtect the capacity: any degradation detected need to be escalated and discussed for a solution to bring back to original levelTo be able to correlate what is in the model to actual tool performance. Should there be a gap, this gap need to be addressed by a task force.To setup systems to detect throughout and tools performance degradation.To perform capacity analysis during CRP (monthly capacity request plan) and MTRP (mid term request plan):To present to Management on the capacity outlookTo highlight overloaded tools and coordinate with the operational team for mitigation actions during executionTo propose tool sharing between fabsTo set up exchange rate tables for fast checks on product swapRole in Strategy Making Proposals:To perform various scenarios for mid/long term loading plansReview with Management on the proposed strategyCapex proposals and space managementDuring execution, to define new tools release needsRequirementsCandidates who best fit this role should have/be: -Minimum Bachelor Degree in Engineering. Preferably a Degree in Industrial Engineering or equivalent.At least 2 years of relevant working experienceWorking experience in semiconductor industry is an added advantageTeam player and Good analytical skillsGood sense of urgencyProficient in MS Office
Skills
Roles & ResponsibilitiesReview and update FMEA (Failure Mode and Effects Analysis) and control plan.Create and update SOP.Handle CIP (Continuous Improvement Program) or projects.Handle customer complaints and feedback.Control and maintain SPC (Statistical Process Control).New Material evaluation and new tools setup.RequirementsCandidate must possess at least Diploma/Advanced/Higher/Graduate Diploma in Engineering (Electrical/Electronic) or equivalent.At least 3 Year(s) of working experience in Semiconductor backend process is preferred.Skills and experience in FMEA, Control Plan, Read more
SPC, OCAP, CIP Methodology and 8D report writing is preferred.
Skills
Roles & ResponsibilitiesPlan, design and create IT Systems to support Wafer Level ProcessSoftware Development using SQL, C#/VB.Net to create/change system to cater for processesCollect user requirements and translate to codes conforming to programming guidelines and best practicesProject design by creating new system architecture, data flows and table schemaPrepare and maintain up-to-date system documentationInerested in programming and to create new system architecture from experienceOther duties as assigned by the Read more
IT manager including the possibility to learn other IT disciplines RequirementsBachelor's Degree/Master in IT, Computer Science, Engineering (Electrical/Electronic) or equivalent.At least 2 year(s) of working experience in the related field is required for this position.System development knowledge using C#, VB, .Net and DB knowledge on MSSQL/Oracle.Previous experience in Wafer Level Processing, Semiconductor or Manufacturing environment is a plus.Self motivated individual with passion to learn new things.Strong communication & teamwork capability.Strong initiative, positive thinking and proactive mindset.
Skills
Roles & ResponsibilitiesLine sustain for bumping processShift arrange allowableSOP creation and update.CIP or project handling.Customer complaint feedback.SPC control and maintenance.New material evaluation and new tool setup. RequirementsCandidate must possess at least Diploma in Engineering (Chemical), Science & Technology or equivalent.At least 1 Year(s) of working experience in engineering department.Required Skill(s): FMEA, SPC, OCAP, CIP, 8D reporting.Experience in Ball Drop is required.Good attitude for job execution, willing to learn.Willing Read more
to work rotating shift.It's a plus point to know ball drop and ball repaire in athlete tool
Skills