Sign in or register for a JobTech account.
Electronics & Semiconductor
jobs Responsibilities:Master Data MaintenanceUpdate of contracted pricing into various SAP systemSupport in ensuring data quality in SAPSupport other purchasing tool data maintenance e.g. SRM (Supplier Relationship Maintenance)Supplier master data maintenancePayment VerificationVerify invoice discrepancy with follow up actions eg. Following up with suppliers on credit notes/Debit notesDocument preparationPrepare Contract documents with Suppliers and route for signatoriesPurchasing SupportSupport team buyers in purchasing taskData analysis of quotation and supplier profileFollowing up on Read more
quotation requestProvide support to other business functions with regards to enquiries about pricing, master data maintenanceEnsure documents / approvals are in place for Mitigation checksPreparation and sending of mass communications to suppliersBasic knowledge in supply-chain/logistic to support PUR on operation topicsPurchasing ReportingSupport team in various purchasing reporting functionsAble to perform the price comparison using vlookup on monthly basisRequirements:Interest in technical, automotive industryAble to multitask and work independentlyProficient in Microsoft Excel and PowerpointGood verbal and written communication skillsDetail-orientedEligibility:Applicant must be enrolled throughout internship period, or plan to pursue further studiesFor foreign students studying in Singapore on Student's Pass, you must fulfill the following requirements to be able to do full-time internship during the school term:You are a full-time matriculated or registered student in one of the approved institutions.You hold a Student Pass issued by the Immigration and Checkpoints Authority (ICA).The internship is under an industrial attachment programme conducted by your university or educational institution. The industrial attachment can be either compulsory or elective but it must contribute towards your graduation requirements.For more information: http://www.mom.gov.sg/passes-and-permits/work-pass-exemption-for-foreign-studentsFor foreign students studying overseas, you must be eligible for the Work Holiday Programme (WHP)Between 18 to 25 years old (inclusive) as of date of WHP applicationUndergraduate or graduate from university in Australia, France, Germany, Hong Kong, Japan, New Zealand, Switzerland, United Kingdom, United StatesUniversity recognized by the government of the respective countries)For more information:http://www.mom.gov.sg/passes-and-permits/work-holiday-programme/eligibility
Skills Responsibilities: Diagnose and repair machines at customer siteInstall new machines at customer siteProvide training to customers for new machinesRun application tests as necessaryMaintain equipment and do calibration routines at customer sitesManage spare parts sales and after install sales workOther duties at the management's discretionAlthough this position is mainly for Singapore and Malaysia this position may require overseas travelling for training and work purposesThis position will provide competitive remuneration, Read more
medical insurance and other benefits. We provide a friendly environment in a fast growing company. This position requires thinking and a "can do" spirit.
Skills Roles & ResponsibilitiesPerform periodic stock checks.Responsible for proper storage of all inventories.RequirementsAble to speak chinese and simple english.With or without forklift licence.
Skills Roles & ResponsibilitiesDriving and handling tipper truck.Carry goods and conduct servicing and maintenance of the truck.Able to perform as and when required.Able to communicate well with others.Safety consciousness.RequirementsMin. secondary educationValid class 4 driving licence.Positive attitudeWilling to work at Bukom5 days workweek.
Skills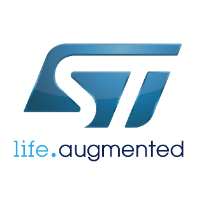 Roles & ResponsibilitiesAs a Process Control Engineer in STMicroelectronics Singapore, you will:-Generate daily/weekly/monthly analysis report for problem solving like (8D, 2P etc), quality alerts and ZEPLead 8D implementation and coaching in a production environmentProvide technical expertise/training on 8D, Problem solving and FMEA related topics.Perform FMEA review and ensure that the FMEA are of quality standards.Coordinate the implementation of SPC and FMEA tools.Lead meeting to coordinate improvement actions with Read more
different workshops and ensure that are executed.Support customer audits/ 3rd party auditContinuously promote the indicators, tools and methods under you RequirementsCandidates who best fit this position should have/ be:A degree in Electrical & Electronics Engineering, Material Science Engineering or PhysicsMinimally 3-5 years of relevant experienceStrong personality with integrity and interpersonal skillsFast learner, independent and able to work in a cross functional teamAttention to details and self-drivenWorks under minimum supervisionGood knowledge of SPC methodologies, FMEA principles and quality tools (e.g., PCMS,8D, DOE & etc)Good computer expertise with fluency in excel, power point, word etcAdded Advantages:Macro and AceXp knowledgeUnderstanding/certification/knowledge of Quality System (like IATF 16949 , VDA6.3 and ISO-17025)Experience in semiconductor industry preferably in front end manufacturing
Skills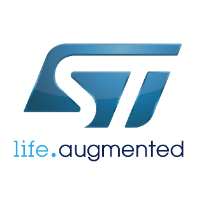 Roles & ResponsibilitiesThe Capacity Industrial Engineer has responsibility for overall Fab Capacity, maintain the capacity model, uphold the capacity to prevent degradation, driving the team for capacity expansion. This position also have a key role in Fab expansion (ramp up plan) strategy making, capex proposals and defining the new tools release needs.Primary Job Functions:Maintain and update the capacity modelling in the capacity modelling data baseData integrity is neededAsset Read more
maintenance (ie tool ID) need to be ensured. Any new tool released to product must be created in the databaseCapacity modelling parameters includes throughput timing, downtime% (TSD, TUD), engineering time%, inefficiency%, setup%..etcAll the parameter values must be justifiedProtect the capacity: any degradation detected need to be escalated and discussed for a solution to bring back to original levelTo be able to correlate what is in the model to actual tool performance. Should there be a gap, this gap need to be addressed by a task force.To setup systems to detect throughout and tools performance degradation.To perform capacity analysis during CRP (monthly capacity request plan) and MTRP (mid term request plan):To present to Management on the capacity outlookTo highlight overloaded tools and coordinate with the operational team for mitigation actions during executionTo propose tool sharing between fabsTo set up exchange rate tables for fast checks on product swapRole in Strategy Making Proposals:To perform various scenarios for mid/long term loading plansReview with Management on the proposed strategyCapex proposals and space managementDuring execution, to define new tools release needsRequirementsCandidates who best fit this role should have/be: -Minimum Bachelor Degree in Engineering. Preferably a Degree in Industrial Engineering or equivalent.At least 2 years of relevant working experienceWorking experience in semiconductor industry is an added advantageTeam player and Good analytical skillsGood sense of urgencyProficient in MS Office
Skills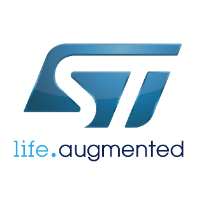 Roles & ResponsibilitiesAs an Equipment Engineer or Senior Engineer in STMicroelectronics Singapore, you will:Conduct systematic troubleshooting of equipment-related problems to minimize equipment downtimeEstablish optimum spares and consumables stock to support equipment maintenanceEstablish effective preventive maintenance program me and troubleshooting guideSetup effective detection and monitor system to prevent equipment excursionCoordinate and drive new equipment hookup, startup and releaseDrive Continuous Improvement project (CIP) to achieve best in class in quality Read more
and costTrain, coach and certify Assistant Maintenance Engineers and PM Technicians in systematic troubleshooting and PM maintenance skillWork closely with Process and Production engineers to ensure key performance indices are metRequirementsA Master or Bachelor's Degree in Electrical & Electronics Engineering, Microelectronics, Mechanical Engineering or Mechatronics EngineeringAt least 2 years of relevant working experienceDiploma holders with at least 5 years of relevant experience will be consideredAttention to detail and have good analytical and problem solving skillsHigh commitment and good team playerAbility to think out of boxGood communication and documentation skills
Skills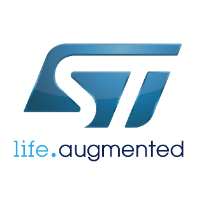 Roles & ResponsibilitiesDevelop flowchart, layouts and documentation to identify requirements and solutionsDevelop web application using JavaScript, HTML, CSS, Struts and HibernateTroubleshoot, debug and enhance existing systemVerify and deploy systemsRecommend and execute improvementsWrite high-quality, clean, maintainable code.Create technical documentation for reference and reportingRequirementsA Bachelor degree or higher in Computer Science or related fieldsMinimally 3+ years of industry experienceExperience in working with object-oriented programming and web technologies (JavaScript, HTML, CSS, Read more
AJAX, Struts, Hibernate)Experiences in MYSQLFamiliar with the software development life cycle (SDLC).Proficiency in software engineering toolsExcellent working attitude, problem-solving and communication skills
Skills Req. ID: 131299Job Description As a Front End PMO Senior Engineer/Manager, you will be responsible for working with leadership teams and program stakeholders to manage programs and business processes to achieve corporate business goals. You will be working in close partnerships with site leadership and diverse global teams to align network strategic direction and to drive innovative solutions to ensure Best in Class performance for Micron Front End Read more
Operations. Responsibilities :Manage Program Teams and Stakeholders Identify stakeholders and manage expectations Actively collaborate with leadership team and program stakeholders to align on a common direction for strategic programs Identify and resolve issues and conflicts Maintain program support through interaction with senior leaders Initiate and Plan Programs Understand short-term and long-term goals within Front End and ensure alignment to corporate business goals. Initiate and drive cross-functional programs to achieve corporate business goals Facilitate the definition of program scope, goals, deliverables, timeline and resource requirements in collaboration with sponsors and stakeholdersExecute, Monitor, Control and Close ProgramsIdentify and manage program dependencies and prioritize programs Track program milestones and deliverables Identify potential road blocks and develop and execute resolution plans Develop appropriate program level metrics to track progress against projection Develop and deliver program progress reports, proposals and presentations for executives Utilize existing business processes, systems and methodologies for successful management of programs and drive continuous improvement of business processes as necessary Facilitate transition of system and business processes from project closure to long term sustainmentDrive Strategic CommunicationCommunicate strategic goals and key focus areas to global Front End team members Maintain a strong and open relationship with team members in other functional areas Act as a point of contact between Front End Leadership and the program teams to ensure effective communication of expectations and directions Periodically follow up with management team to ensure area goals are being met and get assistance on removal of any obstacles to project completionRequirements :Bachelor of Science Degree or above with equivalent work experience in one of the following areas of study:Computer Science, Engineering, Mathematics, Statistic, QualityQualifications & Experience/Skillset Required3+ year experience Confident and effective communication skills with senior leaders and cross functional business partners. Strong skills in decision-making, prioritization and negotiation Strong problem solving and statistics skills Strong teamwork and consensus building skills Working location: F10N All qualified applicants will receive consideration for employment without regard to race, color, religion, sex, sexual orientation, gender identity, national origin, veteran or disability status. For US Sites Only: To request assistance with the application process and/or for reasonable accommodations, please contact Micron's Human Resources Department at 1-800-336-8918 or 208-368-4748 and/or submit: Job Information Request Form to: TJA@micron.com. Keywords:Singapore || North West (SG-03) || Singapore (SG) || Frontend Manufacturing || Experienced || Regular || Project/Program Management || #LI-ST1 ||
Skills Req. ID: 121986Recruiter: KELVIN LIEWAs a NVM QRA Test Development Engineer, you will be responsible for developing, debugging, and maintaining test programs used to validate Micron's NAND Flash products. These test programs, and any associated tools, will be utilized from early in the product development cycle through the qualification till end of life. You will analyze and resolve failures that are generated by these programs. In this role Read more
you will work with various engineering groups to evaluate, implement, and verify corrective actions, as well as with production to provide support. You will be required to modify, write, and maintain code that runs on automated equipment to verify the reliability of the device-under-test (DUT) to a given set of conditions. Additional software responsibilities may include development and overall management of the NAND qualification database. You may also participate in the design and checkout of the hardware that is used to interface between the tester and the DUT. In this role you will work with various Engineering and Quality Reliability Assurance Groups to provide technical support, expertise, consultation and training. Responsibilities and Tasks Develop, support, and maintain quality / reliability test solutions:Optimize test flows for maximum alignment with design and test equipment capabilities Ensure availability of the necessary test programs and the database interface to support engineering and qualification Develop tools to enable efficient usage of a large-scale test bed Create and maintain documentation (flowcharts, users guide, developers guide) Ensure validation of test, tester, and data system solutionsPerform device reliability analysis and characterization:Identify product Technical Spec Matrix (TSM) and datasheet parameters to characterize Validate a device's margin to spec Characterize the test environment and identify best known solutionAnalyze test failures to determine the root cause of the issues:Work with the cross-functional engineering teams to identify root-cause and resolution of device failures by utilizing tools available; e.g. tester and device logs, oscilloscope and logic analyzers. Provide failure documentation to engineering teams Modify test flows for failure isolation, replication, and to prove fix effectivenessProvide NAND Flash test environment support:Troubleshoot problems and identify opportunities to improve process efficiency (automation, reporting, training) Provide qualification tools, references, and software Sustain activities to keep qualification and testing in alignment with requirements (scope, schedule, costs, resources)Provide quality / reliability software support:Generate customized engineering test flows for experiments and evaluations Develop software tools for analyzing reliability test data and failure modesEducationRequired: Degree in Electrical / Electronics Engineering or related field Knowledge of Flash memory will be an advantageExperience Candidates with 2-4 years of relevant experience are preferred. Candidates with relevant experience will be considered for the Senior Role. Relevant experience includes applied knowledge in the areas ofAutomated test equipment (ATE), oscilloscopes and logic analyzers Test code and software development in multiple languages (C, C++, Java, Python, etc.)Location: MSB - 990 Bendemeer Road, Singapore 339942 We recruit, hire, train, promote, discipline and provide other conditions of employment without regard to a person's race, color, religion, sex, age, national origin, disability, sexual orientation, gender identity and expression, pregnancy, veteran's status, or other classifications protected under law.This includes providing reasonable accommodation for team members' disabilities or religious beliefs and practices. Each manager, supervisor and team member is responsible for carrying out this policy. The EEO Administrator in Human Resources is responsible for administration of this policy. The administrator will monitor compliance and is available to answer any questions on EEO matters. To request assistance with the application process, please contact Micron's Human Resources Department at 1-800-336-8918 (or 208-368-4748). Keywords:Singapore || Central Singapore (SG-01) || Singapore (SG) || Quality || Experienced || Regular || Engineering || #LI-KL1 || Tier 4 ||
Skills