Sign in or register for a JobTech account.
Jobs that require

.net

skill

Job Purpose
We are looking for an innovative, strategic thinking and results-driven individual to support our Bank's internal communications team. Ideally you have a passion for developing engaging and functional intranet sites as well as driving organizational change through effective communications efforts. The ability to rapidly prototype and deliver versatile and easy to manage sites in quick turnarounds would be a huge plus. Having a good learning attitude is a necessity and you will also be responsible for supporting the team's day-to-day communications activities as well as maintaining the various communications channels utilized by the team
Key Accountabilities
The Web Developer is primarily responsible for the successful deployment of intranet sites and solutions across the organization by determining the requirements of the site, communicating them clearly to all required parties, gaining alignment with all the stakeholders and designing/developing solutions that matches the company's needs. This individual will also be a JavaScript, html and SharePoint subject matter expert and be responsible for intranet administrative tasks
Job Duties and Responsibilities
Participate in the planning, design & deployment of new sites, solutions and workflows.
Will include translation of the UI/UX design wireframes to actual code that will produce visual elements of the application.
Work with the UI/UX designer and bridge the gap between graphical design and technical implementation, taking an active role on both sides and defining how the application looks as well as how it works.
Employ best practices for designing reusable code and libraries relating to UI features.
Customize SharePoint solutions utilizing traditional web technologies (HTML, CSS, JQuery/JavaScript, .Net, XML).
Participate in testing and management of UAT.
Analyze, debug where possible and test code fix.
Enforce and adhere to governance guidelines and procedures related to security, patching, development and overall stability of the environment.
Communicate effectively with the various business units, end users, and technology teams to properly support, plan and deploy solutions that meet business needs.
Required Experience
Diploma or Bachelor degree in Information Technology/ Computer Science/ Graphic design or equivalent.
Familiar with web technologies and techniques such as HTML, PHP, JavaScript (Angular JS, React), CSS.
Expert knowledge of HTML5,CSS3 and JavaScript
Good understanding of AngularJS framework
Must have samples of experience utilising JS frameworks (AngularJS and jQuery)
Proficient understanding of cross-browser compatibility issues and ways to work around them
Responsive web site design
Solid understanding of HTTP protocols, AJAX, and REST
Proficient understanding of code versioning tools, such as Git
Minimum 3 years of hands on experience developing solutions with traditional development tools (HTML, CSS, JQuery/JavaScript, XML, C#,) required.
Experience with SharePoint and SharePoint Designer is a Must.
Excellent written and verbal communication skills with the ability to effectively communicate with internal and external contacts is required.
Must demonstrate strong critical thinking and problem solving skills as well as the ability to communicate technical ideas and concepts to non-technical individuals.
Command of visual design capabilities, including composition, layout information hierarchy, typography and color.
Proficiency with Adobe creative suite a plus.
Excellent project/time management skills are required.
Skills

Responsibilities:Develop codes using .NET programming languages on .NET framework, .NET Core, .NET microservice frameworkConstantly review and improve on existing codesDesign, build and maintain efficient codesCo-ordinate and participate in the testing and deployment of applications and systemsCollaborate with business and technical stakeholders to deliver high quality products and servicesMaintains proper documentationJob requirements:Possess a recognized Degree in Computer Science/IT or equivalentMore than 3 years of working experience in .Net development Read more
and project implementationProficient in ASP.NET using C#, HTML5, JSON, XML, jQuery, AJAX and other scripting languagesExperience in Oracle, MS SQL, MySQL and other databasesKnowledge on Web API, MVC, Entity Framework, WCF, RESTful serviceAble to work in a team and with minimum supervision
Skills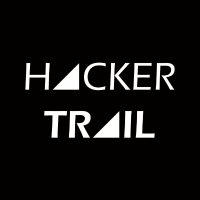 Job descriptionOrganize meetings or workshops to interview or discuss with users, subject matter experts to understand business requirements and where necessary, worked with the business subject matter experts to produce business workflow for the purpose of producing Business Requirements Document (BRD) and Functional Specifications Document (FSD) in alignment to IT roadmap and strategies Help prioritize business requirements together with the business lead(s) vis-à-vis project constraints on time and Read more
budget (i.e. prioritizing important/high impact requirements for inclusion in the release scope in alignment to the timebox and moneybox of the project). Articulate the business requirements to vendor; provide effort estimation with 100% coverage of the business requirement relevant to vendor delivery. Work as a solutions manager with the Technology Development team and/or Solution Architects and/or vendor to deliver prototypes (when relevant) and evaluate together with business users to align expectations and to lock down requirements. Coordinating the cross-functional team members and activities for business work streams or entire change and technology implementation initiatives while ensuring all business requirements are addressed within functional specifications and report the progress to the Project Manager and/or functional stream leads accordingly. Support Business Leads or user representatives in the preparation of training plans or materials, user manual Support the Test managers in the review of test artefacts like test plan, test scenarios, test cases and data Work with the SIT and UAT Test Managers/Leads to provide input to, review and approve the overall Test Strategy/Plan Work with the testing teams to build, review and approve Test Cases – ensuring alignment to the FSD as well as all necessary Release Regression (RRT) tests Assist in coordinating prioritization of business requirements throughout the solution development lifecycle. Provide business analysis and business related issue resolution to all cross- functional teams throughout the product development lifecycle. Responsible for promoting and developing sound process and system change management practices which includes the planning of training activities for the introduction of new systems or processes as well as the delivery of the required documentation. Maintain a working knowledge of business processes and solution design. Perform gap analysis where known business requirements are not met. Act as a direct point of escalation with key stakeholders from the business area on application support matters including IT service management, production incident management, complaints and complex service requests. Essential Requirements for this role:Previous experience working on projects like AML, transaction monitoring and surveillance, name screening projects Experience in private banking Compliance domain Excellent communication skills, able to handle multiple projects and prioritiesconcurrently and manage business expectations accordingly. Ideally degree educated in mathematical or Information technology andfinancial discipline. At least 7 years of experience working as Business Analyst or Solution Manager ina similar discipline Must understand Private Bank front, middle and back office transactionprocessing Experience in writing use cases, use case modeling, workflows, businessprocesses, business requirements document, functional specifications documentand user requirements to functional design traceability matrix Understanding of data and information structures in an IT system environmentincluding that of data modeling and database design appreciation and SQL. Experience in the disciple of System development life cycle (SDLC) process, especially in the solution, analysis, testing and implementation phases of the SDLC processes. At least 6-8 years of experience developing with technologies such as .NET, C#, SQL, Big Data, Analytics, Web Development (MVC) preferably in a financial institution Strong skills database technologies including physical data model design, stored procedures, functions, indexes, performance tuning and understanding execution plans. Experience in the discipline of System development life cycle (SDLC) process, especially in the solutioning, analysis, testing and implementation phases of the SDLC processes.
Skills Receives the system requirements from the Systems Analyst. This may consist of flowcharts and identification of files to be used in the system and identification of reports to be created. Designs all necessary detailed flow charts and input-output forms/reports. Collects necessary data and translates the problem definition into a computer program, applying knowledge of advanced programming languages. Compiles program(s) and check for coding errors. Analyse the results of Read more
programs and performs changes or corrections as needed. Conduct testing. Keep detailed records of revisions and modifications of programs. Gathers data and helps business managers plan the collection, storage, and management of data to provide useful information for managing the business.RequirementMin Diploma in computer science or engineering2+ years of relavant work experience Possess HTML5, JavaScript, jQuery, C#/VB , CSS web development technologies Microsoft development technologies such as .Net framework and SQL Server Good communications skills and the ability to work well with people are essential.Interested Applicant, kindly email your updated resume to [Click Here to Email Your Resume]
Skills

Roles & ResponsibilitiesDevelop in .NET Architecture Platform for drivers and applicationsTo design, develop, optimize and test software using .NETFamiliar with full software development life cycle (SDLC) RequirementsDylan Then Reg No: R1878687The Supreme HR Advisory Pte Ltd EA No: 14C7279
Skills Responsibilities:Report directly to the Application Lead.Oversee and coordinate all internal and outsourced application development.Perform project requirements gathering and coordination with Business Users and outsourced partners/vendors.Perform systems analysis and design.Develop, customize and maintain all applications on premise or on cloud (Microsoft Azure, AWS, etc.).Oversee and/or develop all system integration with SAP ERP system and other applications.Build enterprise applications/information portal using Office 365 (SharePoint Online/One Drive, etc.).Requirements:Diploma or Degree in Read more
Computer Sciences / Information Technology or equivalent.Knowledge and experience in Systems Analysis and Design.Minimum 3-year experience in C#, ASP.NET/.NET Core, JavaScript, React, Angular, Node JS, HTML5 etc.Knowledge/experience working with backend databases (Microsoft SQL Server, MySQL, etc.) on premises and/or on cloud.Knowledge/experience in developing solutions using API/Web Services.Knowledge in Open Source CMS (WordPress, Joomla, etc.) is an added advantage.Qualified or interested candidates, kindly apply in through emailing your CV to us at: bizhub.jobs3(at)gmail.comTo facilitate faster application processing, please utilize the email stated and not Apply Now or Send Email links in this website.We regret that only shortlisted candidates would be notified.Bizhub Asia Pte Ltdwww.bizhubasia.comEA No. 08C2822
Skills Job DescriptioAs a SharePoint Developer, you will assist with the design, development and testing of the implementation of mission critical enterprise SharePoint solutions that may also require the Web sites, Office and other advanced components of Microsoft technology.ResponsibilitiesCreation of the SharePoint solutions/components including SharePoint On-Premises (2010+) and SharePoint Online using a variety of the available approaches prescribed by MicrosoftUnder leadership direction, designs, constructs, tests, implements and optimizes portions Read more
of basic systems that enable and support business and engineering functions.Contributes to deliverables for assigned basic projects.Collects detailed user and technical requirements. Works with others to analyze collected requirements, translate into programming solutions, and ensure that identified solutions meet customer needs and expectations.Able to work with Experience Design teams to translate XD wireframes and HTML/CSS into technical solutionsExperience of working with Microsoft Partner Ecosystem solutions such as Nintex, K2, Akumina, AvePoint, MetalogixDesigns, constructs, tests, and implements basic integrated solutions and distributed computing solutions for the customer and Avanade.Monitors performance to identify and help resolve system problems.Investigates and resolves problems on selected software products and standard systems. Learning to apply appropriate tools to analyze, identify, and resolve technical problems.Participates in standard solution implementations, upgrades, enhancements and conversions.Maintains security, integrity, and business continuity controls and documentsRequirementsBachelor's Degree in Computer Science, Computer Engineering, MIS or related field.Minimum 1 years of experience with .NET development and SharePoint experience.Demonstrated experience in SharePoint implementations and development of custom solutions using SharePoint platform. Ability to work with various SharePoint application development capabilities including server-side, REST APIs, Web Services, SPFx.Understanding of On-Premises, Cloud (SharePoint Online) and Hybrid solutions; how to target applications to each of these and implications of storing data in each of these.Backend (C#) and Front End (Javascript) coding skills. Knowledge and experience of front-end frameworks and ability to determine correct framework(s) for given scenario.Good customer-facing and independent work skills.Good communication skills with hands-on experience working on component-based applications in a distributed environment.Possess strong MS platform knowledge and skills.Possess knowledge and experience in developing, customizing and implementing software solutions.Experience of working in different methodologies including both Agile and Waterfall methods; ability to determine relevant methodologies based on client and solution needs.Preferred Certifications: SharePoint and MCPD Certified, MCSD Certified.To go for this good opportunity, please send your CV to jobs@agilemanagement.com.sg.
Skills Responsibilities:You will be part of a dynamic team of system designers and Senior application engineers to develop and enhance a complete suite of integrated Human Resources Management System (HRMS), such as HR Information module, Payroll module, Employee Self-Serve module, Leave module, Time & Attendance module, Claims module, Mobile application, and so on.Ensure software quality in terms of functionalities, reliability, performance, security and stability.Prepare test case / test script Read more
for functionalities test and execute the quality check based on the test cases.Prepare case scenario for the business logic and process flow and conduct the test to ensure the smoothness of process flow.Conduct stress test on system developed.Participate in design briefing session to understand the system design which completed by system analyst.Plan and manage the unit test schedule which align with project timeline.Participate in user acceptance test and manage issue found and reported.Requirements:Hold a minimum to Bachelor's Degree in Computer Science/Information Technology or equivalent.Prior knowledge and experience in quality assurance of web application development deliverable for at least 5 years.Experience in any stress test tool and unit test scripting in MS Visual Studio.Strong Automated test experience, awareness and exposure to .net test tools is a distinct advantage.MS SQL Database query knowledge and skill is an added advantage.Any prior experience in HR related applications testing will be advantageous.Qualified or interested candidates, kindly apply in through emailing your CV to us at: bizhub.jobs3(at)gmail.comTo facilitate faster application processing, please utilize the email stated and not Apply Now or Send Email links in this website.We regret that only shortlisted candidates would be notified.Bizhub Asia Pte Ltdwww.bizhubasia.comEA No. 08C2822
Skills
Roles & ResponsibilitiesBrief DescriptionThis position supports the IT Business Manager to define CMA CGM group Information Technology (IT) functional capabilities requirements in the area of Booking & Documentation, Hazardous and Grenelle (Air Emission reporting) that will meet its business needs. The incumbent will assist to support both immediate and long term technology and business solution needs, and also provide application support of relevant system tools and applicationsKey Result Read more
AreasSupport the design, development, deployment and maintenance of the software application in the Booking & Documentation, Hazardous and Grenelle service lines to achieve business needs and goals. Support the necessary change management for business processes and training.Ensure system availability and stability to provide smooth business operational support for business continuity.Work closely with business users, external vendors and other stakeholders to ensure smooth delivery of system enhancements and IT projects.Provide business based competency in the assessment and introduction of next generation technology platforms that offer solutions to achieve desired business objectives.Key Accountabilities / DutiesWork closely with key stakeholders from business communities to gather and clarify requirements for business needs. Analyse business information needs gathered, translate into requirement specifications, and secure user sign-offs.Work closely with Group IT (APL and CMA-CGM) to define system and solution scope, and review and manage business user requirements, making a clear distinction between what are the essentials versus the nice-to-haves. Prioritize the development and implementation of solutions with Group IT.Coordinate and support business effort to develop implement test plans, system training, and deployment and adoption of tools and applications within the business community.Perform systems and data analysis, including analysing existing system/program logic difficulties, and revising the logic and procedures involved as necessary.Analyse and propose data integration specifications for data exchanges with other IT systems within and outside the organization (for example through EDI and web services).Drive the application enhancements and work closely with Group IT to ensure system enhancements are delivered as planned.Perform functional and technical reviews, testing, and support deployment.Troubleshoot systems problems, and provide resolution to production system issues in accordance to agreed service level. Lead the implementation of enhancements and bug fixes to the system during steady state operations.Coordinate with IT vendor team for enhancements, maintenance and support incident tasks. Provide business expertise and translation into effective system functional requirements. Participate in the evaluation and selection of related IT tools and products to support the requirements. RequirementsEducationBachelor DegreeExperiencesAt least 5 years within IT industry, with exposure to full SDLC and systems supportExperience in shipping, transportation or logistics will be advantageousSkill SetsProficient in use of most of the following technologies:J2EE, .NETOracle PL/SQLXML, HTML/JSP, JavaScript, GQLUNIX (AIX), shell scriptsMQ, MQFTE, Web ServicesSQL Server 2008Windows 7Strong system analytical skill to translate business requirements into technical solutionChange management skillsAbility to appreciate and embrace technology solutions as part of business cultureExcellent written, oral presentation and interpersonal skillsBroad knowledge of Liner operations processes, cost structure, sales & operating systemsCompetenciesAbility to work independentlyAbility to travelGood project management skillsStrong drive for resultsAttention to detailCustomer focusProblem solving/ attention to detailTolerance of ambiguityTeam Player**Salary package (local) & job title shall commensurate with experience.**Please send a copy of your resume to [Click Here to Email Your Resume] & [Click Here to Email Your Resume] (in word format) together with a para (or pointers) why you are suitable for the role, with the reason/s for you to consider a move from your current/latest organisation, your current/latest salary details (i.e. monthly base salary, any AWS, variable bonus and/or other fixed cash allowances), expected salary & your notice period/earliest joining date.**Kindly note that only short-listed applicants will be contacted.NOTICE TO THIRD PARTY AGENCIES:Please note that CMA CGM Group & APL/ NOL does not accept unsolicited resumes from recruiters or employment agencies. In the absence of a signed Recruitment Fee Agreement, CMA CGM Group & APL / NOL will not consider or agree to payment of any referral compensation or recruiter fee. In the event a recruiter or agency submits a resume or candidate without a previously signed agreement, CMA CGM Group & APL / NOL explicitly reserves the right to pursue and hire those candidate(s) without any financial obligation to the recruiter or agency. Any unsolicited resumes, including those submitted to hiring managers, are deemed to be the property of CMA CGM Group & APL / NOL.
Skills Roles & Responsibilities• Experienced in application development using .Net technologies • Ability to review and analyze system requirements and prioritizing tasks • Ability to design, write clean, testable code using .NET programming languages, and implement the application • To handle Testing & deployment of applications into various environments. • Create and maintain application documentation • Skills Required: .Net Framework 4.0 (ASP.NET, ADO.NET), SQL Server 2014, Java script, XML, Read more
Angular JS, SSRS, Sonar, GIT, Confluence, Jira 6, Entity Framework.RequirementsDiploma, Bachelor, or Master's Degree in Information Technology or related studies Hands on development experience in .NET technologies Proficient in MS SQL Good understanding of object-oriented programming User/Client interaction on issue clarification/update/progressExperience in API (Web API or Restful API)Experience in Angular JS or higher versionTO APPLY:Interested candidates may send in their resume and cover letter directlyto [Click Here to Email Your Resume]and cc [Click Here to Email Your Resume]** We regret that only shortlisted candidates will be contacted **We respect your privacy and all communication will be treated with confidentiality.If you wish to know more about this position or explore other roles, please prepare your updated profile and get in touch with our consultants at 6232 8811 (EA License: 02C3423)Please note that your response to this advertisement and communications with us pursuant to this advertisement will constitute informed consent to the collection, use and/or disclosure of personal data by Manpower for the purpose of carrying out its business, in compliance with the relevant provisions of the Personal Data Protection Act 2012.Dianne Balmaceda Antonio (R1105287)Manpower Staffing Services (S) Pte Ltd (EA License: 02C3423)
Skills