Sign in or register for a JobTech account.
Jobs that require

acca (association of chartered certified accountants)

skill
Reporting to: CFO, Asia
We are looking for a Financial Advisor to increase the quality and standardization of The Company's investments in Energy efficiency and decentralized renewable projects as well as to manage investment processes within our geographies. The role encompasses two main aspects:
Modelling for Energy Efficiency projects & Decentralized renewables
• Projects valuation
• Risk analysis
• Fine tuning of Group's valuation models
• Close collaboration with local Business Development teams on commercial strategy, risk assessment
Business Development Oversight
• Management of South East Asia Commitment process (organization of Commitment Committees, ensure compliance of projects with Group investment guidelines)
• Tracking of key projects (i.e. progress of development, budget spent, lookbacks)
• Liaison with Asia Pacific team
REQUIREMENTS
Degree in Engineering / Finance / Economics.
Qualification such as ACA / ACCA / MBA are a plus.
2-5 years of relevant experience in Finance, possibly Banking/ Corporate Finance/ Audit
Expert user in excel
Able to work under pressure and tight deadline
20% travelling in S.E.A

Skills

$4,000 - $5,000 a monthPermanentIndustry : Contract ManufacturingResponsibilities1. Perform Month-End & Year-End Closing, incl. preparation of Journal Entries, Account Reconciliation & Supporting Schedules2. Perform Consolidation of Accounts3. Supervision over Account Payable & Receivable4. Preparation of Financial & Management Reports, including Variance Analysis5. Preparation of Statutory Reports & Liaise with External Auditors6. Liaise with Tax Agent and Assist in preparation of GST & Tax ReturnsRequirements: 1. Possess a good Read more
degree in Accounting. Preferably a CPA or ACCA2. 5 years & above experience in audit firm & commercial firm in a relevant capacity3.Proficient in ERP operations and good Microsoft Excel skills4. Analytical & Meticulous5. Possess Drive & Initiative & Ability to Meet Tight DeadlinesJob Type: PermanentSalary: $4,000.00 to $5,000.00 /monthExperience:accounting: 4 years (Preferred)Manufacturing: 4 years (Preferred)Location:Singapore (Preferred)
Skills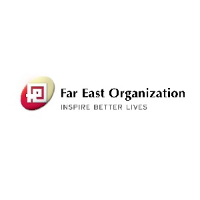 Responsibilities  Perform a variety of accounting activities in accordance with accounting principles and standards and ensure compliance with all relevant regulations, laws and reporting requirements Prepare journal entries with supporting workings, and maintain a complete and accurate general ledger in accordance with accounting principles and IFRS Prepare balance sheet account schedules and monitor for resolution and clearance of balance Create and maintain documentation of standard operating Read more
procedures, workflows and accounting policies Assist in any ad-hoc assignment, analysis, project and reporting Requirements  Degree in Accountancy, ACCA or equivalent qualification Minimum 3 years of relevant working experience Audit experience preferred Familar with Singapore Financial Reporting Standards Good Communication (verbal and written) and interpersonal skills Meticulous, pro-active and diligent Proficient in Microsoft Excel
Skills Roles & Responsibilitiesaccount assistant , work 5.5 days , monday to sat, 9am~6pm, sat 9am~1pm, OT 1.5,taking acca courses before or account degree ,have experince better,need accept OT, company a lot OT, need to doing company account job and finance report .Requirementsfollow company rules and requirements ,salary 2500~3000 depend on experiense
Skills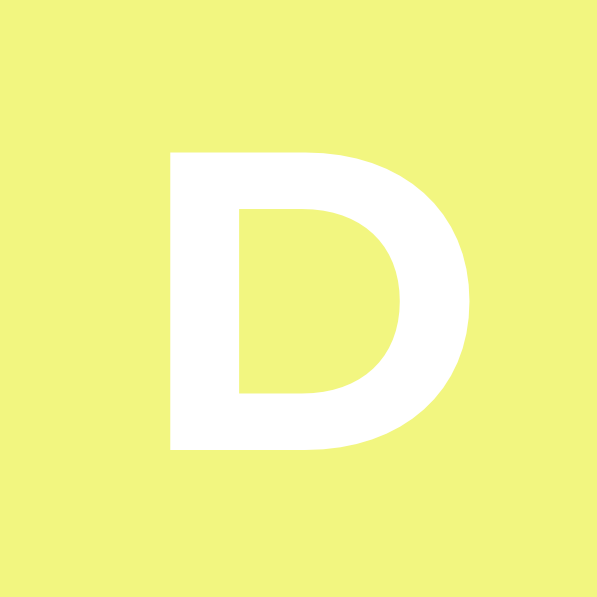 Roles & ResponsibilitiesHe/She is involved in most, if not all aspects of accounting and oversees the day-to-day activities of the accounting team. He/She ensures that the organisation's finance function is well organised as well as producing timely and accurate financial statements and management accounts, thus achieving compliance with corporate policies and statutory requirements. He/She analyses data and understands the financial performance and position of the organisation in order Read more
to develop suitable accounting policies to meet reporting requirements and to produce any special reports required by the management team.The Accountant's role often involves leading a team of finance and accounting specialists and working closely with the internal and external auditors, bankers, and regulators. He/She must keep current with changing statutory requirements and tax laws and determine the implications of such changes to financial reporting. He/She may also work with leadership team to help define the organisation's overall finance strategy.RequirementsMaintain monthly full set management accounts including its subsidiaries.Prepare bank reconciliation and related accounting schedulesReconcile and prepare GST submissionPrepare monthly management report and manage all accounting transactionsCash book and cash flow managementDebts collectionEnsure timely, accurate month-end closing and financial reporting to ManagementResponsible for preparation and closing of monthly and annual financial statementsResponsible for accounting processes and tasks (i.e. AP & AR process, GL, P&L statement, account reconciliation etc.)Support forecasting and budgeting exercise as per corporate guidelinesCoordinate and liaise with external parties like external auditors, tax agents, and corporate secretarial agents, local tax and government authorities where requiredAssist in new processes and system implementation when requiredQualifications and RequirementsBachelor's degree in Accounting or related fieldCPA / ACCA or its equivalentsWork experience as an AccountantExcellent knowledge of accounting regulations and proceduresStrong attention to detail and good analytical skillsWell-versed in MS Office, especially MS Excel skill including Vlookups , PowerPoint and Word
Skills Roles & Responsibilitiesundertake audit in various industries, have a good understanding of the relevant business and risk management issues and is familiar with the regulatory and reporting environment Handle assignment independently Guide and perform review on team members audit work Prepare audited / unaudited financial statements and tax computationRequirementsPossess at least a Degree in Accountancy / ACCA Those withou audit experience need not apply. Minimum 3 years audit Read more
experience (2 year local audit experience) Able to perform good quality work in a capable, efficient and appropriate manner Responsible with good work attitude Good communication and interpersonal skills Able to work independently under tight deadlines
Skills Roles & ResponsibilitiesProvide transactional and administrative support to ensure accurate, effective and efficient operations in the team.Assist in ticketing revenue reconciliation to actual receipts from multiple channels, investigating various and issuing invoices to customersProcess and maintain full set of accountsTrack and analyze expenses and revenues vs. budgetEnsure that the finance procedures are in compliance with group accounting policies, local government and internal control etcAssist in matters relating to Read more
internal and external auditAssist in Stock Sales and Movements / Stock Take SOP / Inventory tracking and reportingProvide administrative support to the operationsAssist in developing Operations SOPsHandle incoming & outgoing correspondences, which include phone calls, emails, letters and formsPlan, organise and schedule meetings and appointments as well as taking detailed minutes, if requiredAssist in the preparation of monthly/regularly scheduled reports and others ad-hoc reportsOrder office supplies and source for new deals and suppliersMaintain contact listsAdminister travel arrangementsProvide general support to visitorsAct as the point of contact for internal and external clientsLiaise with executive and senior administrative assistants to handle requests and queries from senior managersPerform any other adhoc dutiesRequirementsDiploma/Degree in Accounting, CAT, LCCI, ACCA, AAT or other professional AccountingMinimum 1-2 years of relevant experience in financial analysisProficient in MS Office / MS Advanced Excel - applications & Experience using financial softwareWorked in Retail Sector – Familiar with Retail Finances and Cash Handling proceduresWorked in Attractions Based Industry – Familiar with TicketingTracking and Reconciliation from multiply ChannelsGood interpersonal skills, strong analytical skills and able to work independently with hands-on approach and a high level of initiativesAbility to work under stress and meet communicated schedules and deadlinesKnowledge of financial regulationsExcellent analytical and numerical skillsMeticulous and good team playerSharp time management skillsStrong ethics, with an ability to manage confidential data
Skills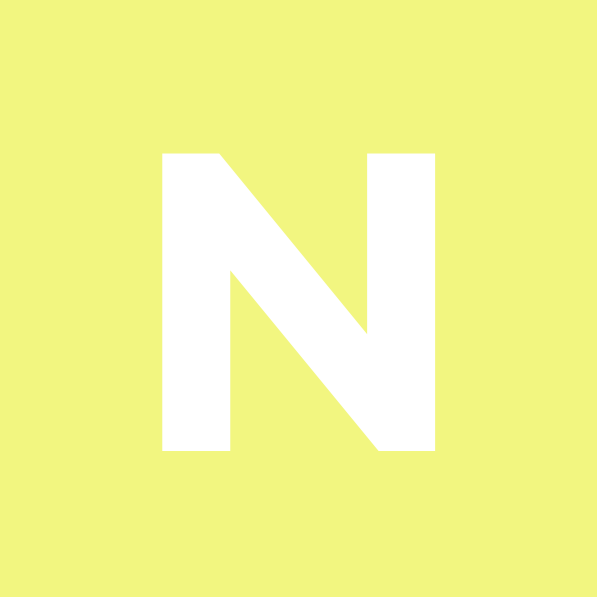 The Job: Supervisory / ManagementSupervise a team of subordinates (AP/FA/GL) to run the financial functions of the Club including liaising with other departments where necessary for effective performance of duties Identify critical success factor of subordinates and set KPIs for performance measurementGeneral Accounting/ ReportingResponsible for month-end closing & coordinate yearly financial closing Prepare monthly financial progress report, annual budget & analysis for management use Direct and ensure that Read more
the classification of the expenditure (operating, capital or non-recurring), the budget amount (if any) and the amount to be charged are accurate and complete Reconcile, analyze, and prepare journal entries (AP/FA/GL), including checking the accuracy of trail balance, P&L report before preparation of monthly management report Review all transactions processed by Accounts Officer before posting to Ledgers for Accounts Payables, fixed assets and General Ledger etc Ensure the accuracy and completeness of all prepayment, accruals, provisions, liabilities and assets are taken up in the books (from FA/AP/GL) Ensure timely and accurate submission of statutory required filings including GST filing of NSRCC to IRAS etc Update of monthly membership entrance fees received in advance and preparation of monthly entrance fees amortization revenue Update of financial statements, notes to accounts and cash flow statement to external auditors Responsible for financial year-end audit e.g. preparing confirmations, answering of queries and preparation of audit schedules Oversee the bi-annually fixed assets audit and review of fixed asset audit findings for investigation Prepare quarterly SAFRA Management Reports and update approval papers for adoption of accounts, GC, BOD and BOG meetings Update Powerpoint slides for GC, SAFRA MC, BOD and BOG meeting Update monthly utilization rates for facilities and membership data Prepare annual club comparison analysis Assist Manager (Finance & Admin) in updating Managers' KPI bi-annually Prepare MINDEF Grant claims and reconcile redevelopment cost Assume ad-hoc projects as assigned from time to time by Senior Manager (Finance & Admin) if any.BudgetingConsolidate inputs submitted by all divisions to the budget system and output to reports for annual budgeting review exercise after cost allocation basis Import new FY budget to all relevant financial modules.Treasury/ Cash ManagementMonitor to ensure operating bank account has sufficient funds for disbursements Liaise with banks on rates and arrange fund transfer for new placement or renewal of fixed deposit upon maturity with proper documentation and approval Conduct price valuation of bond investment at financial year endPolicy Formulation/Internal ControlEnsure accounting policies and procedures comply with FRS and corporate governance Assist Senior Manager (Finance & Admin) to plan and conduct Fixed Assets audit and any other ad hoc internal audit if necessaryRequirements:Degree in Accountancy / ACCA or equivalent with 3 to 5 years of relevant working experience Knowledge of Microsoft Powerpoint and advanced features of Microsoft Excel and is a must Ethical, meticulous, possess an eye for detail, a good analytical mind, and good interpersonal skillsAdditional Information:5-day work week Working hours: 8:15 am to 5:30 pm OR 8:45 am to 6:00 pm Staff transport provided at Tanah Merah MRT stationAttractive Employee Benefits*Annual and medical leave Annual Wage Supplement (13th month bonus) Variable bonus Subsidies for medical, dental & holiday Medical and group insurance coverage Perfect Medical / Long Service Award Birthday voucher Corporate rate for selected tourist attraction Privileged rates for usage of Club facilities*Terms & conditions apply. We regret that only shortlisted candidates will be notified.
Skills

Roles & ResponsibilitiesResponsibilities: > Handle full set of accounts, GST Processing, Petty Cash & Cash Flow > Bank Reconciliation and Intercompany Billing > Update Journal Enteries and Reconciliations for Accounts Closing > Updating and Maintaining relevant accounting records for the department > Liaise with Banks and Participate in Audit Procedures > Perform month end accounts closing within the stipulated deadline > Generate monthly management report for director's review Read more
> Other ad-hoc HR dties (payroll, keeping records of staffs' leave, > Apply for Work Permit and related mattersRequirementsRequirements: > Min Diploma in Accountancy or ACCA > Proficient in Microsoft Office Skills > Able to guide and handle surbodinate > Meticulous and has a good work Attitude > Willing to Learn & Pick up new knowledge > Comfortable to work in a small office environment
Skills

Roles & ResponsibilitiesOur company is an established international reinsurance brokers established since 1980 and we have a clientele base in more than fifty countries. The company is regulated by the Monetary Authority of Singapore and have subsidiaries in Indonesia & Sri Lanka.We are looking for full time candidate(s) to assist in the Finance & Administrative Department. Candidates with related qualification & working experience is essential.ACCOUNTANT / ACCOUNTS & Read more
ADMIN OFFICERResponsibility:Keep Full Sets of AccountsManagement of Cash Flow & effective Cost ControlBank Reconciliation (local & foreign currencies)Periodical Budgets and monthly Management ReportsDebtors & Creditors' Control and Ageing ReportsMAS Statutory Returns/Compliance and GST ReturnsConsolidation of Group Accounts with subsidiariesPreparation of Annual Financial Statements for AuditCorporate Taxation and liaison with tax agentsOffice Admin, HRM and Corporate Secretarial dutiesRequirementsRequirements:ACCA / Degree in Accountancy or FinanceGood Knowledge of Microsoft Excel and Pivot TablePositive attitude, strong self-motivation and initiativeMeticulous, responsible and can work under pressurePosition and remuneration will commensurate with experience and qualification. Interested candidates please submit full resume together with recent photograph and expected salary. Only shortlisted candidates will be called for interview and discussion.
Skills