Sign in or register for a JobTech account.
Jobs that require

acca (association of chartered certified accountants)

skill

Duties and responsibilities
Accounting services including reconciliation, cash flow, month/year end closing and year-end audit schedules for clients.
Preparation of financial reports in compliance with Financial Reporting Standards and tax (If required)
Able to work in teams and support the Manager in meeting targets.
Attend and facilitate (as appropriate) all status meetings, client meetings and client calls.
Able to communicate effectively with departments and clients to ensure a timely completion of work.
Other ad-hoc duties or assignments
Requirements
Degree in Accountancy/ACCA/CPA/CA or equivalent
Minimum 3 years of accounting experience, including experience in the related fields.
Meticulous, Good analytical skills.
Able to work under pressure and tight deadline.
IT Savvy and knowledge of accounting software required.
Can work independently with minimum supervision
Results driven!
Skills Roles & ResponsibilitiesAbout the Role:Reporting to Internal Audit Manager, you will be responsible to execute assigned areas of internal audit plan for Borouge in order to ensure that internal control system for integrity and reliability of financial, operational and information technology is implemented and working efficiently and effectively. You will also make effective recommendations for corrective actions as required, working with high ethical standards.Key Accountabilities:Participates in the development Read more
of the Annual Audit Plan (AAP) based on the results of risk assessment exerciseSurveys functions and activities, in assigned areas, to determine the nature of the operations and the adequacy of the system of control to achieve established objectives including the efficiency with which resources are employed and to identify profit and/or cost-effective improvementsDetermines the objectives and approach of the proposed audit effortPlans or assists in the planning of the approach and scope of the audit and prepares the Audit Program and / or Risk and Control Matrix (RACM) after coordination, when required, with ConsultantDetermines the auditing procedures to be utilized, including the use of Information Systems Audit Techniques, statistical sampling or othersIdentifies high risk areas and key control points of the system to be reviewedEvaluates the system's effectiveness based on his / her business and audit experience and modifies, if necessary, the scope of the reviewPerforms and / or supervises audits in accordance with the approved audit program and professional standardsPrepares and / or reviews working papers, which record and summarize data on the assigned audit segment and the results of the audit examinationDirects, counsels and trains assigned staff and reviews their work as to adequacy of scope and accuracyEnsures that approved audit objectives have been met, adequate coverage has been obtained to support the conclusion and recommendations, and that the work has been followed in accordance with professional audit standardsAnalyses and appraises evidentiary data as the basis for an informed, objective opinion on the adequacy and effectiveness of the system and the efficiency of performance of the activities reviewedRecommends improvements in management controls designed to mitigate business risks, safeguard company assets and contribute to growth and improve profitability / economiesPrepares the audit report, expressing professional opinions on the adequacy and effectiveness of the risk management, control systems and the efficiency with which activities are carried outRecommends improvement options to rectify reported deficiencies for IAM reviewSubsequently, appraises or assists in the appraisal of the adequacy of the corrective actions taken on audit recommendations / improvement optionsPerforms ad-hoc appraisals and special reviews as directed by IAM / VP – A&AF RequirementsAbout You:College Degree with a Major in AccountingProfessional Accounting Qualification i.e. ACA, ACCA, CPA, CIA or CISA is preferableMinimum 8 years of relevant experience preferably in oil and gas or petrochemical industries or international audit firmsStrong auditing skills in reviewing deficiencies and persuasion in recommending corrective actionsHigh level of proficiency in English
Skills Reporting to Audit Manager and Partner, the successful candidate will be responsible for performing external and internal audit for a portfolio of clients and oversee other ad-hoc projects as assigned.Attractive Remuneration Package Friendly work culture Work-Life balanceJOB DESCRIPTIONTeam member in client audit engagements, which include planning, executing and completing statutory financial or internal audits. Obtain a thorough understanding of Singapore Standards on Auditing (SSA) and common audit procedures Read more
and techniques. Develop a good understand of Singapore Financial Reporting Standards (SFRS) and financial statement presentation and generally accepted accounting principles and others reporting requirements, where applicable. Research and analyse financial statements and audit related issues. Proactively interact with clients' key management personnel to gather information, resolve issues and make recommendations for business and process improvements. Perform other job related duties as necessary.Requirements & Qualifications The successful candidate will possess the following basic qualifications:Professionalism, dependability, integrity and trustworthiness combined with a cooperative attitude. Strong leadership & organisational, training, and mentoring skills. Highly motivated self-starter with ability to multi-task and complete assignments within time constraints and deadlines. Ability to thrive in a dynamic team environment Good project management, analytical, interpersonal, oral and written communication skills. Dedicated to superior client service with attention to detail.The successful candidate will possess the following qualificationsMinimum of Diploma in Accountancy and working towards ACCA or Bachelor's Degree in Accountancy or related field. Entry level candidates with team spirited work attitude are welcome to apply Proficiency in Microsoft Office software programs such as MS Word, MS Excel and Office 365.An attractive remuneration package commensurate with qualifications and experience will be given to the right candidate. Please submit full resume with detailed qualifications, scanned copies of academic transcripts and certificate, testimonials, two (2) references, experience, current and expected salary and contact details to: Rohan ∙ Mah & Partners LLP Chartered Accountants, Singapore 8 Shenton Way #21-08 Singapore 068811 Email: [Click Here to Email Your Resume] All applications will be treated with strict confidence. Only shortlisted candidates will be notified.
Skills

To provide financial reporting and other duties Major Duties & Responsibilities Specific :Handle full set of account and prepare monthly management report on time Review the work of accounts assistant and provide guidance for themManage the company cash flow by monitoring on the account receivable collection and liaising with the customers Preparationof GST submission and corporate tax Preparation of budget forecast for the company Ensure that all the Read more
statutory and tax requirements for the company are met by liaising with various external partioes such as auditors and tax agentGeneral :Ad-hoc reporting and analysis Other duries as assignedSafety :Be aware of Occupational health and Safety Policy Follow the Company safety procedures, rules and regulations Eliminate or reduce hazard at the workplace Job RequirementsEducation, Qualifications & Special Training:Diploma or Degree in Accountancy / ACCAKnowledge & Skills :Proficient in micorsoft office and good communication skill Procative, committed and good team player with effective inter-personal skillsExperience : Minimum 3 years financial related experience
Skills

Preparation of accounting reports for senior management. Analysis of accounting data and reconciliations. Preparation of GST returns. Cost allocations, accruals and other monthly closing activities Experience in ACCPAC, able to handle full set of computerized accounts Experience in accounts payable. Experience in Job Costing. Supervision of accounts assistants.RequirementsDegree in Accountancy / ACCA (Minimum Level 2) Preferably with relevant experience Meticulous, able to work independently and under pressure while Read more
adhering strictly to deadlines. Highly motivated with high energy levels.Others:5 day week. Attractive salary package with opportunity for advancement. Working location in Tuas with company transport provided from Boon Lay MRT. Fresh graduates are welcome to apply.Please email your application with contact number to [Click Here to Email Your Resume] (Only shortlisted candidates will be notified)
Skills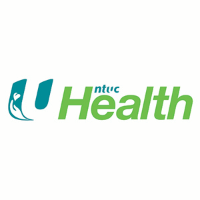 As an analyst, the candidate must demonstrate a high level of business acumen and be viewed by the business units as a business partner.Reporting to the Senior FP&A Manager, your duties will include the following:Business Support for Senior Cluster Network Business, Corporate Functions and Centre of ExcellenceEnsure accurate and timely management reporting to business and functions for decision making purposesMonthly presentation of results to businesses during operations review, Read more
highlighting trends and variances in key performance indicators including all areas of revenue, cost of sales, expenses and capital expenditures.Responsible for forecasting and budgeting process for the business and functionsWork closely with Business and Functional Heads to ensure quality of forecasts and budgets.Support Senior Manager in SAP/BI/BPC system implementation and enhancementsRequirements Degree in Business, Accounting or Finance. A professional accreditation (CA, ACCA) is a plusA minimum of 5 years' working experience, preferably with audit or FP&A experienceStrong financial awareness and excellent analytical abilitiesGood communication skills across external stakeholdersA team player, self-motivated, and able to work independentlyONLY SHORTLISTED CANDIDATE WILL BE NOTIFIED
Skills SilkRoad Property Partners, a boutique Real Estate Investment Manager, seeks an open-minded and capable CPA/ACCA, to join their team as Fund Accountant in its Singapore Office.Directly reports to Vice President – Financial Controller. Responsibilities:Review limited partnership agreements and private placement memorandums to ensure compliance with operational and reporting procedures. Manage workflow to ensure deadlines are met, this includes planning and coordination with fund administrators, tax advisers, auditors, legal Read more
counsels and banking personnel. Prepare payments for portfolio companies/SPVs. Review monthly and quarterly financial work papers for portfolio companies/SPVs. Review statutory annual accounts and disclosures. Monitor cash flows and cash balances. Ensure portfolio's compliance with loan covenants. Maintain portfolio statistics. Provide active support from finance perspective during investment transactions (set up entities, arrange for necessary corporate documents etc.) Handles the consolidation of the Partnership. To carry out such duties and job functions as may be assigned to you from time to time.RequirementsDegree holder, qualified CPA/ACCA 34 relevant experience preferably in real estate investments, PE Fund accounting IFRS consolidation capabilities Strong financial analysis and solutions finding skills Good interpersonal and business communication skills Selfmotivated, independent and results-oriented, with strong initiativePlease email your curriculum vitae, with your expected salary, to [Click Here to Email Your Resume].
Skills

Lead J-Sox & Compliance testing Interview with process owners on the updated processes and procedures. Perform test plans in accordance to J-sox requirements. Perform Group Finance functions primarily on Management Reports for the Group required for HQ. Review Group subsidiaries, joint venture n associate management reports and schedules Perform monthly report, sales, headcount and other reports Assist in the preparation of Group consolidation Assist to perform reconciliation of Read more
intercompany transactions and balances Review payment vouchers from overseas subsidiaries Assist in the yearly budget and forecast exerciseRequirements:Possess Degree in Accountancy/ ACCA or equivalent At least 1 years of audit experience Familiar with local and international financial reporting standards Strong analytical skills, proactive and ability to manage priorities Able to work under pressure and within tight deadlines in a fast paced environmentIndependent, Meticulous, organized with a good working attitude and initiative Proficient in MS Excel & Word Good communication and interpersonal skills in liaising across departments5 days work week North Area Manufacturing Industry Interested candidates, please state last / expected salaries, notice period and email to: [Click Here to Email Your Resume] (In MS Words format preferred) Attn: Audris Teo (Registration No.: R1102063) TODAY'S CAREER PTE. LTD. 10 Anson Road International Plaza #30-13 Singapore 079903 Fax: 6227 6121 Employment Agency Number: 96C3160 GST Registration Number: 201008417C Log in to our website for the most current list of job advertisements: (Click the advertisement link at Job Seeker page) Website: www.todaycareer.com.sg Email: [Click Here to Email Your Resume]
Skills Position Summary Reports to Group Finance Director, a key member of the finance department in the corporate office. Core responsibilitiesSupport the hotel finance teams to ensure the accuracy and timely submissions of monthly financial reports to the management. Support the hotel finance teams to prepare budgets, review budget proposals as well as review performance against budget and provide recommendations on corrective actions. Monitor and interpret financial performance, make Read more
recommendations and develop insights to enhance business performance of the Group. Assist to oversee implementation and continuous review of finance system, procurement system and the related integration to the front-office system. Assist in the review of internal controls and business processes for enhancement and development. Review and develop group policies and provide related training to ensure compliance by all hotels. Support the hotel finance teams in the preparation of annual statutory accounts to ensure compliance with the local/international accounting standards and local regulatory requirements. Assist in treasury operations including cashflow forecasts. Liaise with the auditors, bankers, legal advisors and relevant authorities across the region.Candidate ProfileDegree in Accountancy or ACCA or equivalent Minimum of 6 - 8 years of working experience Experience in hospitality industry or audit experience in hospitality industry will be advantageous Excellent analytical, problem solving and interpersonal skills with proven ability to communicate effectively across all levels Strong proficiency in English and Mandarin, both spoken and writtenInterested applicants to attach your updated RESUME/CV when apply. We regret only shortlisted candidates will be contacted directly for further discussion.
Skills Work Scope:Work on accounting, corporate secretarial, tax and related assignments under the supervision of seniors, managers and partners, to ensure that these assignments are executed based on the relevant professional requirements; Assist in the preparation of reports and schedules that are to be delivered to the clients and other external parties; Work as a team member by sharing responsibilities, providing support and maintaining communication with colleagues on an Read more
effective and efficient basis; and Develop and maintain professional relationships with clients.Requirements:Diploma/Degree in Accountancy or a professional qualification under the ACCA, ICAEW and SCA schemes Proactive, committed and a team player Possess initiative and ability to work independently Able to commence work immediatelyWrite in to us with your latest resume, expected salary and attach a recent photograph to [Click Here to Email Your Resume]. We regret that only short-listed candidates will be notified.
Skills