Sign in or register for a JobTech account.
Jobs that require

account management

skill

$3,500 - $4,500 a monthContract, PermanentIWD COMPANYIWDis a retail thinking company providing innovative retail expertise, tailor-made training and immersive software solutions to high-end retailers around the world.We are always looking for positive, hard working, and talented people to join our teams in L.A, NYC, Paris & Singapore.JOB DESCRIPTIONAs a Junior Project Manager at IWD Singapore, you work closely with our local team to assist with projects for all Read more
our local clients and sometimes prospects. You will be involved in every step of a project's life cycle: client needs & requirements analysis, platform setup, content production and customization, users training and personalized support and assistance to our clients.The team in Singapore is growing with a startup spirit; hence you will not only be responsible for all the production tasks assigned to you but, will also help in both account management and sales missions, as well as administrative tasks (about 10% of your time).ResponsibilitiesProduction management: You monitor the projects, specifically the production phase (identifying needs, software launches, and users' training)You manage the production schedule & coordinate the communication with internal stakeholders and/or external freelancers (photographers, graphic designers, 3D designers): prepare briefs, check their work and give them feedback to comply with clients' briefs.You handle the content integration to IWD tools.You are proactive in improving the existing processes.Clients' relations: You are part of our support team and are responsible for answering users' questions.You organize and train users on IWD solutions (face to face or web call).You do an administrative follow-up of clients.You assist the account managers in creating documentation for the clients.REQUIREMENTSRequired skills and experience: Bachelor's degree required. Recent graduates welcome : )Relevant experience in a project-based environment and had responsibility for delivering projects on-time and on-budget.Must be fluent in English.Fluency in Chinese is a plus.Previous work experience in a small tech company is a plus.Strong interest in retail and merchandising as well as new technologies.Experience in project planning, scheduling, managing and coordinating the setup of multiple complex projects in parallel in a fast-paced environment is a must.A sound understanding of PM best practice and business process.Confident client facing and ability to build a strong relationship with clients.Advanced user of basic Microsoft Office programs (Word, Excel). Photoshop is a plus.A pragmatic approach to problem-solving.Responsible, independent, positive and persistent.Ability to initiate new ideas and adapt easily.Essential qualities: Excellent listening, creative written and communication skills: You must be confident in taking on a client-facing role with the necessary skills required to work with and manage clients, suppliers and colleagues.Excellent client relationship skills: You must be able to create rapport and relationships across a range of clients and functions.Passion and creative thinking: We're passionate about delivering high quality, effective and value-added services to our clients.Attention to detail: We pride ourselves on the quality of our deliverables, from an email to a client presentation. Achieving this is a critical success factor for the role.PACKAGES$ 3,500 - S$ 4,500 / monthOn profileCONTACTNAME / POSITION / AVAILABILITY as the subject of the mail.Only shortlisted candidates will be contacted. Thank you for applying.Job Types: Full-time, Contract, PermanentSalary: $3,500.00 to $4,500.00 /monthExperience:Project Management: 1 year (Preferred)Education:Bachelor's (Required)Location:Singapore (Required)Language:English (Required)
Skills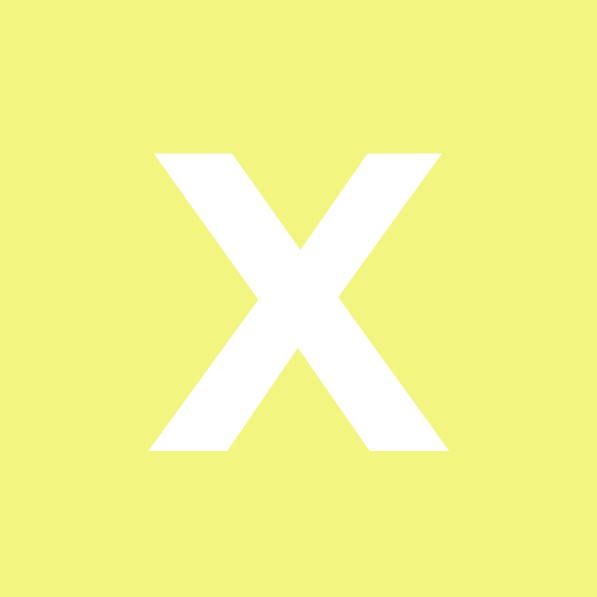 Roles & ResponsibilitiesXIN CHENG CONSULTING PTE LTD is a growing business consultancy company. Employees showing good attitude are given opportunity to pursue other roles in the company, such as sales or marketing. Prospective employees will assist in the accounts, handle administrative duties and manage customer enquiries.ResponsibilitiesManage accounts, bookkeepingGeneral administrative duties.Handling customer enquiriesOther ad hoc tasks assigned by the supervisor RequirementsAt least 1 year relevant experience in acounting, bookkeepingCandidate Read more
must possess at least "A" Level / DiplomaManging to use accounting software such as quickbook and etc.Able to communicate in English and Chinese (written & spoken) to support Chinese speaking clientsProficient in Microsoft Office ApplicationsCustomer Orientated, Integrity and HonestyAble to handle tasks indepently
Skills
Roles & ResponsibilitiesAbout ZilingoSince being founded in 2015 by former McKinsey consultant Ankiti Bose, and ex-Yahoo engineer Dhruv Kapoor, Zilingo has advanced from being a purely online marketplace, to an all-encompassing ecosystem that unlocks value across the supply chain.Our businesses include B2C & B2B Marketplace, Private Label as a Service, E-POS & Inventory Management, Trend Forecasting and Fintech. Each business complements the other, creating compounding benefits for the Read more
platform.We've grown exponentially on the back of the platform strategy, making us one of the most successful and fastest growing startups in all of Asia. Headquartered in Singapore, we have offices in Thailand, Indonesia, Philippines, Hong Kong and India.We are on the lookout for great people with the passion and commitment to bring Zilingo into bold and innovative new places. This is an exciting opportunity to join Zilingo Global Business team.Reporting to the Head of Crossborder, you will be responsible for: Responsible for growing sales revenue by generating new business and client relationships across the region, maintaining and adding to the productive pool of referral relationships.Seller management through means of callings and meetingsAnalyse Merchant performance to identify potential Merchants and Assortment for further growthCoordinate across functions and teams to set up processes and drive Merchants toward sales and assortment targetProviding sellers with holistic, timely information, advice and recommendations tailored to their existing needsPlan continuous business process improvement to increase marketplace Merchants performancePlan process scalability on market place operation through automation and better processesCreate and maintain communication to sellers effectively and efficientlyEnsuring pricing competitiveness, assortment, stock availability of key merchants onsite Requirements In order to succeed in the role, you should ideally have:At least 1-2 years' of work experience in e-commerce/retail, ideally in Fashion/ BeautyStrong analytical acumen and ability to generate and evaluate analysisProblem-solving skills and ability to manage multiple priorities effectively and efficientlySuperb business acumen with a desire to manage your own businessA proven track record of successful negotiations and account managementExcellent written and oral skills, strong organizational communication skillsStrong team work and interpersonal skillsMust be fluent in conversational/written English and KoreanThis Role includes frequent travel to neighbouring countries as well as participating in events around the region
Skills Roles & ResponsibilitiesAs Client Services Director you will have the responsibility for Account management, success and growth of your assigned accounts. You will be a trusted advisor to your clients, making recommendations on demand generation strategies, marketing technologies and reporting. You will oversee internal teams of Client Services Managers and Client Services Executives that will be working with you on respective accounts. You will contribute to their success Read more
and development, you will help to coach, mentor and ensure that together, you are working as a successful team that helps your customers be wildly successful. You will work closely with GVP of Client Services and Regional Director to ensure correct billing, invoicing, and renewals, provide needed technical expertise and act as a point of escalation for any technical or relationship issues. ResponsibilitiesBuild relationships within your clients in order to retain and grow existing accountsOwn Account Plans to ensure revenue is protected and opportunities for growth are identified and acted uponServe as a trusted advisor to your clients on best practices for lead management, campaign strategies, database health, reporting, etcConduct Quarterly Business Reviews with your clients to report on account utilization, performance, campaign results, database health and ROILead and assist CSM and CSEs with the on-boarding process of new Verticurl clientsManage and develop members of the Verticurl practice organization, including performance management, assist with hiring, professional & career development and proactive projectsAssist in the design, development, and implementation of processes, systems and technology to support and enhance Verticurl team functionsWork with Production Management, Regional Director and Accounts teams to implement formal feedback mechanisms for incidents, problem and service management, escalationsOversee internal teams of Client Services Managers and Client Services Executives and are responsible for their personal development.Lead and/or be directly involved in Customer Care initiatives and projectsPartner with GVP, Regional Director and team to build and grow VerticurlRequirementsMinimum 10 years' experience in software consulting, sales, account management or client success in a high-growth technical environmentMinimum 3 years' people management, with experience managing remote resourcesBackground in the development and management of remote teams, and 24x7 support operationsSelf-motivated team player with track record of success partnering with peer colleagues, sales counterparts, and other cross-functional stakeholders to deliver results on time and on budgetOutcome-driven and metrics oriented.Strong presence and presentation skills; comfortable talking to C-level executives and developing relationships at all levels of a customer organization.Strong understanding of the Sirius decision demand generation funnelNatural leader and passionate coach with fresh ideas about Client Success who inspires their team to perform.BS/BA degree or equivalent technical experience, MBA a significant plusExcellent communications and interpersonal skills
Skills $2,300 - $2,600 a monthContractThe Services required are set out as follows : INVENTORY MANAGEMENT (HIGH PRIORITY)1. Candidate will support and assist the HOD/SH (ICT) in the monthly tracking and managing school IT inventory, whichinclude:a. School-owned Devices (e.g. iPads, laptops, OMR scanner, Printers, touch-screen panels etc.)b. School-owned AV devices (E.g. Microphones, Headphones, Voice Enhancement system,c. ICT Supplies and consumables (E.g. CDs, DVDs, Toners, Catridges, Projector, Lamps, Cables etc.)d. Read more
Quarterly inventory check for all ICT equipment, verify school ICT inventory with HOD/SH ICT.2. Track and update the inventory management system to ensure the timely deployment, maintenance and replacement of school ICT resources and equipment.MANAGEMENT OF ICT SYSTEMS:1. Candidate must assist HOD/SH (ICT) in the management of school's ICT by assisting to generate monthly reports for the following existing school systems.a. Parental Portal (C2hamps)i. Student and Staff account managementii. Administrative modulesb. School-based Systems:i. School private Wi-Fi networkii. Social Media and Email Accountsiii. Digital Signageiv. School Website2. Consistent documentation and record keeping of ICT related purchases to generate quarterly reports for HOD (ICT).3. Scan market for suitable IT related products/services according the needs of school.TRAINING1. Maintain ICT Helpdesk for aiding teacher and students in the school2. Provide training for school staff in the operation of existing ICT systems, ICT Baseline skills, equipment and resources for estimated 8 to 10 hours.3. Assist HOD/SH ICT in the creation of training materials for staff and students.4. Guide and advise staff on the use of teaching and learning related software.PLANNING1. Perform technology scan every quarter for education technology trends and propose new technology tools that may support Teaching and Learning in Primary school context.2. Assist HOD/SH (ICT) in the co-ordination and supervision of third-party service providers and vendors (e.g. LAN / Wi-Fi upgrading, mobile carts / PC / projector installations, etc.).3. Liaise with external stakeholders, including, but not limited to MOE ITB officers, technology vendors and service providers, for the coordination of ICT related project matters for school.4. Conduct, with HOD (ICT) and SH (ICT), quarterly reviews of school ICT plans for continuous improvements.Contract Period: From 1 February 2019 to 31 January 2020.Personnel to be deployed at the following hours: Mondays to Thursdays: 8:00am to 5:00pm, inclusive of 1hr lunch breakFridays: 8:00am to 4:30pm, inclusive of 1hr lunch breakService may be required on Saturdays, Sundays and gazette public holidays but will be compensated by off-in-lieu hours.The Personnel shall minimally have the following qualifications, skills and experience: The candidate for ICT Executive should possess, a minimum, Diploma in the Computer Science or Information Technology field or equivalent.The candidate for ICT Executive should preferably have at least 2 - 3 years' experience providing technical support.The candidate should preferably have working experience engaging younger learners.The candidate should be proficient in the use of the following software for daily school operations:o Microsoft Office (e.g. Word, Excel, Power point);o Designing Software (Adobe Photoshop, Dreamweaver, Director)o Apple Server management, and mobile device Management software (Apple configurator, Apple server etc.)The candidate for ICT Executive needs to provide evidence of integrity and good character from current or previous employers as the candidate.The candidate for ICT Executive should be able to work independently and relate to the greater organisational goals by setting milestone goalsJob Type: ContractSalary: $2,300.00 to $2,600.00 /monthExperience:Technical Support: 2 years (Preferred)Evidence: 2 years (Preferred)Microsoft Office: 2 years (Preferred)Administrative: 3 years (Preferred)
Skills Roles & ResponsibilitiesAre you an entrepreneurial sales leader and a digital media enthusiast? We are seeking an exceptional hybrid professional in sales and account management to source significant levels of new business and to develop strong client relationships in the Singapore market. You will have great knowledge of programmatic buying, advertising technology and is data-driven.You will be responsible driving business for major agency groups within the local market. Read more
You will have a strong conversion and acquisition of new customers and accounts to achieve sales targets. You are also responsible for ensuring successful and smooth delivery of client campaigns.The company is looking for a highly focused individual with a commercial flair, who has deep knowledge of the mobile landscape and the ability to bring the business to greater heights leveraging on existing contacts.To excel in this role, you should be well-versed with the mobile landscape, have an established contact list and the ability to hit the ground running.The RoleGaining new clients as well as focusing on current client business expansion in SingaporeAnalyse and provide a forecast of accurate pipelinesLeverage on existing and new relationships (agencies and direct clients) to build their own pipelineManage campaign activity from post IO sign off with internal and external teamsPerform in-depth analysis on campaign performance and trendsRequirementsRequirements7 years of experience in Digital/Mobile sales and account managementStrong understanding of mobile sales and mobile advertising landscapeProven stellar record in sales and exceeding revenue targetsPossess an extensive contact list with agency groups and key clients in SingaporeStrong PowerPoint and Excel skillsExcellent written, presentation and oral communication skillsIf you have what it takes like the above-mentioned, and would like to find out more about this exciting opportunity, contact Carol directly on +653157-5652.EA Registration No: R1437677 | Agency License No: 11C4388
Skills

Roles & ResponsibilitiesOur company is an established international reinsurance brokers established since 1980 and we have a clientele base in more than fifty countries. The company is regulated by the Monetary Authority of Singapore and have subsidiaries in Indonesia & Sri Lanka.We are looking for full time candidate(s) to assist in the Finance & Administrative Department. Candidates with related qualification & working experience is essential.ACCOUNTANT / ACCOUNTS & Read more
ADMIN OFFICERResponsibility:Keep Full Sets of AccountsManagement of Cash Flow & effective Cost ControlBank Reconciliation (local & foreign currencies)Periodical Budgets and monthly Management ReportsDebtors & Creditors' Control and Ageing ReportsMAS Statutory Returns/Compliance and GST ReturnsConsolidation of Group Accounts with subsidiariesPreparation of Annual Financial Statements for AuditCorporate Taxation and liaison with tax agentsOffice Admin, HRM and Corporate Secretarial dutiesRequirementsRequirements:ACCA / Degree in Accountancy or FinanceGood Knowledge of Microsoft Excel and Pivot TablePositive attitude, strong self-motivation and initiativeMeticulous, responsible and can work under pressurePosition and remuneration will commensurate with experience and qualification. Interested candidates please submit full resume together with recent photograph and expected salary. Only shortlisted candidates will be called for interview and discussion.
Skills Why Join? Are you looking for a challenges & great career opportunities? Be part of Government Organization employee and with great learning opportunities (On-Job Training) Enjoy work life balance with no much of overtime Job TypeContract Position 1 x 11 months ContractSalaryRange from: $2700 to $3600 (Depend on experience and qualification)Working HoursFor office hours: Monday to Thursday: 8.30am to 6pm, Friday: 8.30am to 5.30pmLocation:Pasir PanjangJob Responsibilities:Prepare approval for Read more
the write off of equipment. Prepare handover of Data Center premises to the landlord Plan and Coordinate Agency migration (approval, support for site, etc.) Project documentation/records management Account management and verification Ensure timely payment of power bills Support site-survey Work with the Field Engineer to schedule, plan and recover the assets Work the asset officer to journalise all disposed asset properly, and ensure documents are sign off Manage project timeline Ad-hoc duties as assignedRequirement:Diploma or Bachelor's degree in IT related field or Electronic Engineering At least 1 year of experience in project management Experience working on site will be an advantage Singaporean OnlyInterested applicant please email us an updated copy of your resume to [Click Here to Email Your Resume] We regret to inform that only shortlisted candidates will be notified Email Address: [Click Here to Email Your Resume] Koh Kar Fu (Xu Jia Fu) | CEI: R1655013 ScienTec Consulting Pte Ltd (ScienTec Personnel) | EA 11C5781
Skills $1,800 - $2,700 a monthPermanentResponsibilities:Handle sales orders from Sales Order entry, shipment arrangement and invoicing to customers (including Perfoma and RMA, subsidiaries branch invoicing).Perform Monthly AR closing and manage Accounts Receivables, including generating SOA and reconciliations with customers, following up collections from customers.Preparing monthly sales reports and analysis, royalties and warranty reports, Terminal loan reports and commission statements.Issue Inter co sales/ debit/credit notes and other related party invoices Read more
including staff, CM and subsidiaries etc.Preparation of payments (including issuing of cheques, payment vouchers and banking activities).Matching and checking purchase invoices against PO and update in system.Assist in the preparation of Monthly accounts schedules.Requirements:Candidate must possess at least Diploma/Advanced/Higher/Graduate Diploma in Finance/Accountancy/Banking or equivalent.At least 1 Year(s) of working experience in the related field is required for this position.LCCI qualification is an added advantage.Qualified or interested candidates, kindly apply in through emailing your CV to us at: gida.bizhub(at)gmail.comTo facilitate faster application processing, please utilize the email stated and not Apply Now or Send Email links in this website.We regret that only shortlisted candidates would be notified.Bizhub Asia Pte Ltdwww.bizhubasia.comEA No. 08C2822Job Types: Full-time, PermanentSalary: $1,800.00 to $2,700.00 /month
Skills Brief Description: EngageRocket is hiring a Customer Success Manager to work closely with the founders on delighting customers, helping them use our software to build great workplaces with amazing leaders.  Reporting to: Co-founder Job Description:  You will be working very closely with the founders for the following responsibilities: Account Management Proactively manage relationships with accounts to ensure customer satisfaction and identify upsell, renewal and cross-sell opportunities  Perform customer onboarding activities and act as Read more
a "solutions expert" by helping customers achieve their objectives Collaborate effectively with Business Development, Product, and Engineering teams to drive customer adoption and expansion Provide training sessions and/or presentations to support client's success journey for key accounts Identify and document customer success drivers, supporting the internal customer success playbook development Product Respond to inquiries, troubleshooting with the customer Work with product team to proactively identify usage gaps and patterns and brainstorm new features Develop and update onboarding/training material in line with latest features and frequently asked questions (FAQs) Develop and update automated communications and support for clients to ensure scalability of service Requirements: 3+ years experience in a B2B client-facing / account management role Knowledge of Organisational Development / Organisational Psychology, or the aptitude to learn it quickly and independently Smart and business savvy with consultative, problem solving, and issue resolution skills  Strong negotiation skills, comfortable discussing financial options High degree of empathy for customers and their pain points, combined with business acumen to identify upsell and cross-sell opportunities  Strong presentation and interpersonal skills Are you looking to join a high performing technology startup and build a career in SaaS? Do you want to work with a groundbreaking new product destined to revolutionise leadership and people management? Do you feel strongly that data driven decisions can improve motivation and productivity at work? If your answer is 'yes' to the above, you may have just found your dream job! And us, our dream candidate.  EngageRocket is Asia's first funded employee feedback and analytics software providing HR tech solutions to companies around the region. Our long term vision is to build great workplaces with 'people analytics', gathering and processing critical workplace feedback throughout an employee's lifecycle to inform better management decisions.   To achieve this we need to build an amazing team. Here's where you come in... As a CSM, you will be responsible for managing customer relationships. You will work with your customers on a regular basis to understand their goals, aligning them with the necessary resources to achieve them and guiding their adoption and success within the software. Along the way, you will get to know EngageRocket's software incredibly well and help your customers fully adopt the platform. Your day-to-day is a mix of proactive and reactive work, and you have a lot of autonomy in managing your "book of business". The proactive work includes deep-dive calls with customers, where you review their progress, make strategic and tactical recommendations, and keep them up to date on the latest and greatest features from EngageRocket. The reactive work runs the gamut from questions about invoices, to "how to" questions about the software, to conducting health checks that ensure your customers are seeing value from the product. You will also partner with the sales team, product team, and developer team to get your customers the support they need when they need it. If you're stimulated by helping others, building relationships and problem solving - whether it's a business or technical challenge – this is the role for you. What we offer: Transparent, driven, and strengths-based culture The opportunity to participate in an industry-disrupting startup with a rapid growth record and steep upward trajectory Fast-growing office, you'll be a cornerstone of the expansion Opportunities to grow within the organisation
Skills