Sign in or register for a JobTech account.
Jobs that require

accounts payable accounting

skill

Job Description : Work with stakeholders to understand business needs & application requirementDeliver work assignments accordance with project milestonesExecute and review the major solution design decisions and key deliverablesConduct AS-IS gathering workshops and localization blueprint workshopsWork with core team for clarification, design and requirement gatheringProvide SAP FICO expertise on the assessment of business and application requirements, functional and system specifications, fit/gap analysis and business process modelingMaintain necessary documentation. Read more
Requirements: BS / MS degree in Computer Science / Computer Engineering / Information Technology or other related subjects2 or more full project lifecycle implementations of SAP FICO (Finance & Controling) modulesExperience in SAP HANA is preferrableKnowledge and experience in implementation planning, fit analysis and blueprinting.Strong SAP FI (Finance) design and configuration skill in the following areas:General Ledger, Accounts Payable, Accounts Receivable, Integration with other SAP CO (Controling) modules - CCA, PCA, IOA, COPA-PCStrong familiarity with SAP implementation methodologiesStrong communication skills to peers, customer, and superiorsExcellent time-management skills and the ability to deliver results with an aggressive timelineGood command of English communicationsPreferred applicants will also be SAP certified EA License No. - 14C6941
Skills

Location: City Hall Area (Stamford Court) Title: Accounts ClerkResponsibilitiesJoin Accounts Payable (AP) department to do mainly Scanning and naming of payment voucher into computer system Filing of payment voucher, Accounts document and others documents as assign Perform other adhoc administrative, clerical and accounting dutiesRequirementsMinimum GCE 'O' Levels / ITE/ Certificate in Accounting or Administration Basic administrative knowledge Preferably 1 year of accounts experience. Entry level candidates will be Read more
considered Meticulous, attentive, committed to work Good communication skills and work attitude Familiar with basic computer knowledge Must be able to start immediately or with short notice period Singaporeans preferredOthers5-day work week Out-patient and hospital medical benefitsPlease email your resume to [Click Here to Email Your Resume].Please include current and expected salary, notice period and reasons for leaving current or past employment.
Skills

Accounting:Managing client accountsPerforming Accounts Payable or Accounts ReceivableLearn to handle full set of accountsPerform month end closing, reconciliation and monthly management reportingGST submission Monitor budget versus expenditures for clients accountsAssist in HR duties such as payroll, CPF, staff claims, leave records, etcAny other ad hoc account & admin duties as assignedEnsure books closed and deadline as per requestedSales:Ensure accurate record and update of client details and establish regular Read more
customer contacts.Provide exceptional sales and customer servicesIdentifying new sales leadsPitching products and/or servicesMaintaining fruitful relationships with existing customersAbility to cold-call set-up meetings with potential clientsPlanning and overseeing new marketing initiativesREQUIREMENTS:Willing to learn at fast pace Highly communicative and pleasant personalityAdapt in QuickBooks , MS office and PowerPoint presentationsPreferably own their personal notebook (Might be required to work from home during urgent project)Ensure timely responses to customers' requests for proposals and quotations with good follow upBuild strong rapport with customersManage customers' payment collectionProvide weekly sales report & market update if neededMake call contacts with customersSecure appointments for the advisor through phoneFollow up with clients through phone or e-mailProvide basic information and support to customersSelf-motivated individual with initiative who enjoys working within an entrepreneurial environmentBe responsible, work quickly, pay attention to details and help the manager run smoothly whether its writing briefs, chasing and etc. Take ownership for the tasks/work assigned to you and execute them with diligence.Able to commit immediately preferably, with a minimum commitment between 4 - 6 monthsCurrently enrolled in a tertiary education institution (University, Polytechnic, ITE)Singaporean/PR is requiredBackground in Accounting/Finances Benefits include:Working hours: Monday to Friday 9.30 am to 6.30 pmInternship paid out monthly $400.00 + CommissionTransportation Potential to convert into a full-time staff
Skills

Roles & ResponsibilitiesExciting Industry - Asia-Pacific Focused Telecommunication and Space businessFull Time, Excellent Salary, Great Team and EnvironmentReporting to CFORole PurposeThe Finance Manager will be responsible for oversight of all finance, accounting and reporting activities including supporting presentations to the board finance and audit committee and will work closely with the senior leadership team.The Finance Manager will lead all day-to-day finance operations and supervise accounting and finance staff Read more
members as applicable including functional responsibility over accounting, accounts payable, accounts receivable, payroll, and grants administration.With HQ in Singapore and team members based across the world, Kacific are a leading next-generation wholesale broadband satellite operator that are disrupting their industry and bringing telecommunication services (high speed internet) to countries in the Pacific and South East Asia. The company is already generating revenue since 2017 and growing at fast pace. With our first Satellite under construction and due for launch in 2019 this is an exciting time to join the team at Kacific.RequirementsResponsibilitiesOversee all financial, project and grants accounting; ensure that expenditures are consistently aligned with grant and project budgets throughout the funding period; collate financial reporting materials for investors, lenders, and other government grantsOversee all accounts, ledgers, and reporting systems ensuring compliance with appropriate IFRS (or other applicable) standards and regulatory requirements.Assist Kacific leadership in the annual budgeting and planning process; administer and review all financial plans and compare to actual results with a view to identify, explain, and correct variances as appropriate.Support the board's audit and finance committees around issues and trends in financial operating models and delivery.Manage organizational cash flow forecasting by working in partnership with senior managers; continuously collaborate to assess the financial efficacy of operations and establish finance and administrative systems to support program operations.Consistently analyze financial data and present financial reports in an accurate and timely manner; clearly communicate monthly, quarterly, and annual financial statements; monitor progress and changes and keep senior leadership abreast of Kacific financial status.To be successful in this role you will require a demonstrated successful track record in the following area:MandatoryExtensive experience with producing financial statements and management accounts, and with financial forecasting, budgeting and reportingExtensive experience leading and coaching a small team in SingaporeExtensive knowledge in IFRS within SingaporeExperience in managing audits and working with external auditorsExperience in ERP/Accounting software and Finance system rolloutExcellent knowledge of MS Office Suite, including advanced Excel skillsPreferredIdeally having worked in a start-up or a smaller team environment in SingaporeExperience working in organisations with entities in multiple jurisdictions, particularly in the Asia Pacific regionExperience in tax compliance across multiple jurisdictionsSingaporean/PR or existing pass holders need applyQualificationsDegree in Accounting – Or equivalentCPA preferred but not essentialPersonal AttributesSelf-motivation and driveAbility to solve problems, make decisionHighly developed English communication skills (verbal and written)Confident and determined approach with ability to present to executive team and board members
Skills Responsibilities Accounts ReceivableHandling full spectrum of Accounts Receivable. Ensure all the billing and receipts are processed in an accurate and timely manner. Ensure that all billing are well supported Following up with customers including billing and payment Liaising and following up various internal departments on billing/tenant matters or any discrepancies Assist in month end closing. Perform reconciliation of GL control balances with respective sub ledgers Liaise with internal/external Read more
auditors, tax agent and legal counsel, where necessaryAccounts PayableHandling full spectrum of Accounts Payable. Data entry and processing of vendor invoices and staff claim Checking, matching and verifying invoices Liaise with suppliers and vendors and various internal departments Issuing cheques and payments to vendors. Assist in month end closing. Perform reconciliation of GL control balances with respective sub ledgers Manage and ensure timeliness of payment process including staff claims. Liaise with internal/external auditors and tax agent, where necessary General administrative duties or any other ad-hoc duties.RequirementsHigher Nitec in Accountancy or any other equivalent qualifications. At least 5-10 years of accounts payable or receivable experience in the real estate industry is preferred. Good knowledge in Microsoft Office such as excel and words. Meticulous, independent and good team player.
Skills

Roles & ResponsibilitiesThe Senior Accountant position will work closely with Finance Director and operations personnel and handle day-to-day bookkeeping.TeamBe part of and engage with highly experienced, driven and passionate team within the satellite/broadband Internet/telecoms/space sectorWork with professionals from diverse culture and experienced background who are highly successful in their industryCollaborative team and lean operations where everyone impacts on a daily basis the decisions and direction of the business Read more
making a significant contribution to the successHighly committed to the business (operate like it's your business) where all team members are seen as equal and any egos are left at the doorEveryone pitches in for the greater good of the company and business outcome irrespective of your role and responsibilitiesRoleApply principles of accounting to prepare financial reports by compiling information, preparing profit and loss statement, cash flow statement and balance sheetBe part of an Asian based and focused new and fast growing satellite venture which is unique for the industry in this regionBe part of new and exciting business building success as part of the operations teamLearn and collaborate with highly experienced and passionate team within the satellite/broadband internet sectorRequirementsRequirementsProvide the necessary support to Finance Director and CFOManage all accounting operations based on accounting principles IFRSPerform monthly accounting activities including AR-AP-GL-Billing and consolidation, full cycle bookkeepingPost journal entries reconcile monthly credit card statementsMaintains and balances subsidiaries accounts by verifying, allocating, posting, reconciling transactions; resolving discrepanciesMaintain subsidiaries full sets of accountMonitor activity and reconcile GL accountsCompute taxes on a yearly basis and GST declaration on a monthly basisConduct month end closing and year end close processEnsure respect of deadline for monthly closingAnalyse financial information and summarize financial statusPublish financial statements Balance Sheet and P&L, cash flow statementAssist with yearend auditsDevelop and document business processes and accounting policies to maintain and strengthen internal controlsEnsure compliance with IFRS principlesParticipate in financial standards setting and in forecast processLiaise with Finance Director and CFO to improve financial proceduresExperienceExperience in the managing AR/AP/GLExperience with general ledger functions and the month end/year end close processExperience in Accounting ConsolidationExperience with tax computation and GST declarationHands on experience with implementing accounting software systemExcellent knowledge of MS Office Suite (Word, Excel, Powerpoint etc…)Highly organised and demonstrable ability to multi-task and adhere to deadlinesHighly developed English communication skills (verbal and written)Degree in Accounting – CA or equivalentExtensive knowledge in IFRSAdvanced knowledge of major accounting software system
Skills Roles & ResponsibilitiesThe Accounts Executive/Accounts Assistant reports to the Accountant to support the finance department in carrying out the responsibilities of the accounting department. He/She covers duties such as work that is specific to accounts receivable, accounts payable, tax filing, data compilation, billing, payroll or other accounting tasks.He/She assists with the preparation of trial balance, basic financial statements and simple consolidated financial statements. He/She may be called on Read more
to participate in ad-hoc finance-related projects and systems testing when necessary.RequirementsRequirementsAssign account codes to all transactions in the accounting system.Calculate customer/supplier account balances and reconcile with totals.Compile the relevant business documentation used in banking processes.Enter accurate and timely data into the accounting system.Maintain accurate financial records and statements.Perform month-end closing activities.Process payroll transactions into the organisations accounting system.Record and process all business transactions within the organisations accounting system using principles of double-entry accounting.Record transactions and events relating to inventory, accruals, prepayments, capital structure and finance costs.Record transactions and events relating to sales, purchases, receivables, payables and cash.Retrieve system reports from the accounting system for managements use.Use relevant IT systems and tools effectively for data analysis.
Skills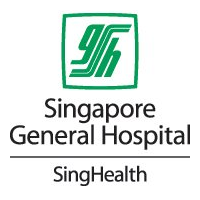 Job DescriptionYou will lead the teams to ensure that optimal accounting support is given to departments to enable them to operate efficiently and effectively.You will work with Finance Director/ Controller/Assistant Director in developing short and long term financial related strategies.You will also perform the following:Oversee Pathlab Finance and Accounts Payable functionsDevelop and direct department work plans in terms of activities planning and monitoring, and explore opportunities to further Read more
streamline the workflow to improve the productivity and efficiency.Direct and control the accounting functions to ensure timely, accurate and reliable production of financial information and management reports.Work closely with the teams and various stakeholders on any outstanding mattersJob RequirementsDegree in Accountancy, Business Administration (major in Accountancy or Finance) or equivalentMinimum 6 years of related experience with at least 2 years of supervisory experiencePreferably with membership to professional body e.g. ISCA, ACCA
Skills Responsibilities:Prepares asset, liability, and capital account entries by compiling and analyzing account information. Manage day-to-day accounting of entities assigned and be fully responsible for the Accounts Payable, Accounts Receivable, General Accounts function. Guides accounting clerical staff by coordinating activities and answering questions. Responsible for day-to-day financial operations of entities/divisions. Perform the month end closing and preparation of the monthly financial reporting. Maintains accounting controls by preparing and recommending Read more
policies and procedures. Reconciles financial discrepancies by collecting and analyzing account information. Prepare cash flow, forecast and schedules. GST preparation. Other ad-hoc duties as assigned.Requirements:Diploma / Degree or professional qualification in Accountancy Min 5 years of working experience Experience in Automotive / Car Sales is a plus Able to multitask & work independently Proficient in Microsoft office Singaporean or
Skills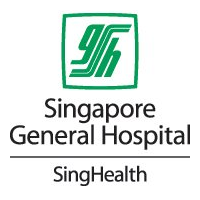 Job DescriptionYou will manage the accounts payable (AP) function in Finance. You will liaise with various stakeholders and financial shared service in resolving all finance and accounts-related issues. You will review payables, AP Aging, AP accruals and other AP activities and ensure that these are done in accordance to Hospital's policies on a timely basis. You will also ensure smooth and timely completion of period-end close process, perform Read more
AP and inter-company related forecast and budget and perform analysis on government subvention and funding. In addition, you will identify process improvement and make recommendations for enhancements.Job RequirementsDegree in AccountancyMeticulous and organizedGood communication and interpersonal skillsSAP knowledge will be advantageous
Skills