Sign in or register for a JobTech account.
Jobs that require

accounts payable accounting

skill

$4,000 - $5,000 a monthPermanentIndustry : Contract ManufacturingResponsibilities1. Perform Month-End & Year-End Closing, incl. preparation of Journal Entries, Account Reconciliation & Supporting Schedules2. Perform Consolidation of Accounts3. Supervision over Account Payable & Receivable4. Preparation of Financial & Management Reports, including Variance Analysis5. Preparation of Statutory Reports & Liaise with External Auditors6. Liaise with Tax Agent and Assist in preparation of GST & Tax ReturnsRequirements: 1. Possess a good Read more
degree in Accounting. Preferably a CPA or ACCA2. 5 years & above experience in audit firm & commercial firm in a relevant capacity3.Proficient in ERP operations and good Microsoft Excel skills4. Analytical & Meticulous5. Possess Drive & Initiative & Ability to Meet Tight DeadlinesJob Type: PermanentSalary: $4,000.00 to $5,000.00 /monthExperience:accounting: 4 years (Preferred)Manufacturing: 4 years (Preferred)Location:Singapore (Preferred)
Skills Roles & ResponsibilitiesThis position report to the General Manager (GM)Prepare full-set Monthly and Yearly Financial Report and supporting documentsManaging MYOB data Back-up and SecurityFinancial & Cost Analysis and Data compilationLiaise with Internal and External auditors for audit purposeAccounts Payable processing and payment cycleKeeping track of overseas offices expensesAccounts Receivable processing, SOA and collectionsMonthly Payroll and CPF submissionCashflow projection and assist in annual Asset valuationDevelop and/or maintain FOPImplement Financial Read more
Controls and ProceduresAssist GM on Annual & Quarterly Budget & Forecast preparation.Budgetary Controls, Expenses monitoring and Variance analysisLiaise with Shenzhen Finance HQ on all financial related mattersLiaise with bank and maintain Banking & Customer RelationshipAs and when directed by GMRequirementsEducation 1. Dip AccountingSkill & Knowleage 1. Proficient in MYOB Accounting software 2. Fullset, Payroll, Taxation, Access, Consolidation, Excel, Word, Power Point.
Skills Roles & ResponsibilitiesAccounts Assistant (AP) ($2300, 5 days, Clementi)Career advancementAttractive remunerationJob scope:Process invoices on daily basisUpdate Accounts payable regularlyHandle bank reconciliationLiaise with internal departments pertaining to AP mattersAd-hoc assignmentRequirementsJob requirements:Minimum Diploma in Accounting with at least 2 years of working experience in related field(Accounts Payable)Able to handle huge volume of transactionsAble to work under fast-paced environmentAble to start work within short notice periodSalary range: $2300, 5 days' work Read more
weekWorking hours: 8.00am – 5.30pmWe thank you for your interest in this position, applicants with relevant experience please send Microsoft word resume with expected salary to[Click Here to Email Your Resume]for faster processing, alternatively, please visit https://www.facebook.com/MachspeedHR for more jobs available, thank you.You may also call +6563362530 (Look for BingCheng) to find out moreThank you very much.Agency License No. 12C6200EA Registration No: R1437671
Skills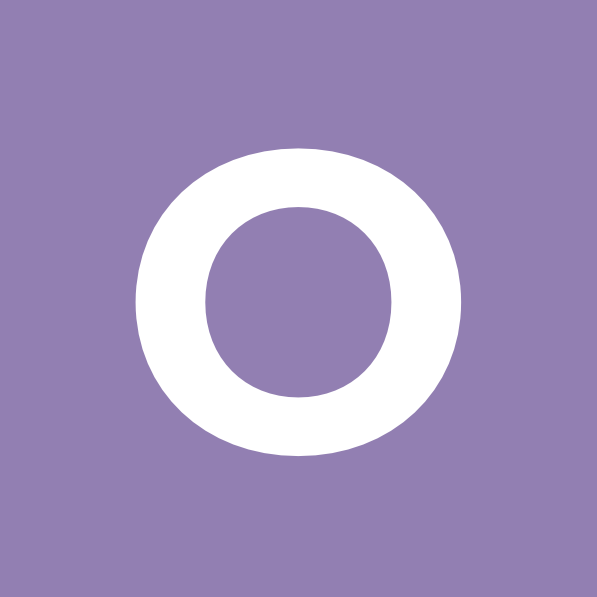 Accounts Executive, (GOOD PAY) Ensure accuracy and timely closure of monthly accounts. Responsible for the cash flow projection of the business units. Co­ordinate on audit matters and to ensure compliance with statutory requirements. Administer Accounts Receivable and Accounts Payable of designated stations. Maintain journal entries, reconciliation for general ledger matters. Update and monitor budget including budgetary controls. Administer banking transactions including internet banking.Job Requirements:Candidate must possess at least Read more
a Diploma, Advanced/Higher/Graduate Diploma, Finance/Accountancy or equivalent.At least 2 years of working experience in the related field is required for this position. Preferably Junior Executives specializing in Accounting or equivalent. Must be able to handle full­set of accounts. Applicants must be willing to work in Changi Airfreight Centre. Candidate must be a team player, a fast worker with initiatives and a positive working attitude. Candidates able to start immediately will be considered with priority.
Skills We are hiring Temp/ Contract Accounts Assistant to be outsourced our client from Reputable Organisations! Job DescriptionPerform day to day bookkeeping & financial operations Maintain partial/ full sets of accounts Handle General Ledger, Accounts Payable and Accounts Receivable functions Assist in preparation in financial reports, audit schedules and bank reconciliations Intercompany biling and reconciliations Other adhoc duties assignedRequirementsLCCI/Diploma/Degree in Accounting related discipline Minimum internship experience Knowledge in MYOB Read more
accounting software will be advantageous High sense of responsibility and integrityAble to work independently, diligently, is meticulous and able to interact and work with people of all levelsALL Interested applicants, please send in your resume to: [Click Here to Email Your Resume] Attn: Celestine Goh or call 6736 3280 for a short discussion Recruit Express Pte Ltd Company Reg. No. 199601303W | EA License Number: 99C4599 We regret to inform that only shortlisted candidates will be notified.
Skills Roles & ResponsibilitiesHandles Accounts Receivable.Handles Accounts Payable.Handles General Ledger.Assists in the preparation of monthly financial statements for reporting.Performs other Accounts ad-hoc assignments.RequirementsMinimum Diploma/Degree in Accountancy/ACCA, with minimum 2 years experience in similar capacity.Knowledge in Accpac is preferred.Proficient in Microsoft Office applications.A hands-on person who is meticulous and able to work independently.Team player with good communication, strong initiative and supervisory skills.
Skills Roles & ResponsibilitiesReporting to the Finance Manager, the successful candidate will be working as part of a team to ensure the accurate and timely closing of period-end accounts and processing of transactions, provide effective support to the business in the following areas:Handle full sets of accounts in the Accounts Payable functionSupport the period-end closing activitiesAssist in the preparations of all finance-related reportsProcess and maintain accurate records of all Read more
relevant paymentsLiaise with internal stakeholders and external suppliers for all accounting-related mattersPerform other general duties as and when assignedRequirementsQualifications and Experience:Candidate must possess at least a Diploma in Accountancy or equivalent.At least 1 year(s) of working experience in the related field is preferred for this positionKnowledge and Skills:Strong proficiency in Microsoft Office Applications (including MS Excel)Meticulous and organized individuals who are able to meet tight deadlines and work in a fast-paced environment
Skills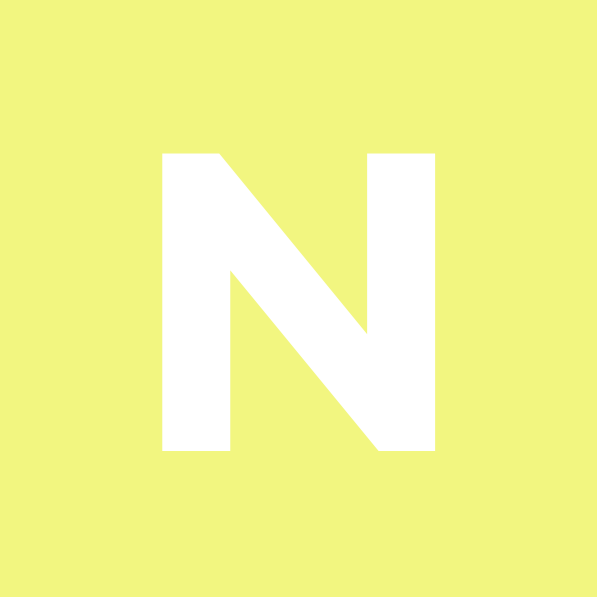 Roles & ResponsibilitiesThe Accounts Executive/Accounts Assistant reports to the Accountant to support the finance department in carrying out the responsibilities of the accounting department. He/She covers duties such as work that is specific to accounts receivable, accounts payable, tax filing, data compilation, billing, payroll or other accounting tasks. He/She works specifically with accruals, fixed assets accounting or the monthly and yearly finalisation of accounts for audit purposes. He/She Read more
assists with the preparation of trial balance, basic financial statements and simple consolidated financial statements. He/She may be called on to participate in ad-hoc finance-related projects and systems testing when necessary.Requirements~ Assign account codes to all transactions in the accounting system. ~ Calculate customer/supplier account balances and reconcile with totals. ~ Compile the relevant business documentation used in banking processes. ~ Enter accurate and timely data into the accounting system. ~ Maintain accurate financial records and statements. ~ Perform month-end closing activities. ~ Process payroll transactions into the organisations accounting system. ~ Record and process all business transactions within the organisations accounting system using principles of double-entry accounting. ~ Record transactions and events relating to inventory, accruals, prepayments, capital structure and finance costs. ~ Record transactions and events relating to sales, purchases, receivables, payables and cash. ~ Retrieve system reports from the accounting system for managements use. ~ Use relevant IT systems and tools effectively for data analysis.
Skills Roles & ResponsibilitiesAre you detailed and meticulous that enjoys building your capabilities in a global organisation? Would you like to build your career brick by brick in LEGO as a Finance AP/TEM Assistant? Learn more about this position…The LEGO Business Service Operations (BSO) is a newly established shared service center that delivers HR and Finance services to the entire LEGO Group from 3 locations; Mexico, Czech Republic and Read more
Singapore. The purpose of the BSO is to create an effective and efficient platform for growth to support our strategy and reach twice as many kids over the next 5-7 years. As part of the LEGO BSO Singapore, you will be part of a top professional environment where the focus is on quality, learning and collaboration.Your specific tasks include:As an Accounts Payable / Travel Expense Management Assistant, you are responsible in supporting the LEGO Group with consistent, high quality and customer-oriented execution of payment processes and stakeholder management, and thereby enable the BSO to succeed in delivering great value to the LEGO organization.Supporting a high-performing, customer and service-oriented culture departmentSupporting implementation of improvementssupporting optimisation initiatives across areasSupporting compliance of the company policies and procedures, and supporting operation of global, standardised and scalable processesUnderstanding, learning and using the financial IT platforms, the local and global processes and policiesSupporting high-quality service handling of basic customer queriesSupport and basic execution of AP/TEM processes in a timely, efficient and accurate manner, includinginvoice processing (in SAP system), processing payments on daily and weekly basis, delivering high quality serviceexpense reports review and processing (in SAP system) on a daily and weekly basis, delivering high quality servicemonthly payment forecasting reportingresolution of payment and expense report related inquirieswhen escalatedKPI delivery as part of BSO Performance Management SystemChallenges and OpportunitiesThe Finance Accounts Payable / Travel Expense Management Assistant plays an important role in establishing a sustainable AP/TEM department in the BSO. Analytical, curious, and development-oriented employees are needed, all eager to actively engage in building a high-performing department, valuing collaboration, process excellence, quality and fun in the everyday life:To engage in establishing a high-performing departmentTo form new collaborative relationship with stakeholders and thereby ensure sustainable implementation of the global processes in APAC & ChinaJoin the global family of The LEGO® GroupThe LEGO® Group recruits and develops people entirely on merit. If you are confident you have what it takes to succeed in this role – and you share our commitment to creativity, collaboration and quality – use the APPLY NOW button above or below. Please remember to attach your application and a current CV.BRINGING IT TO LIFE"The LEGO Group is a great and exciting place to work. What makes us unique is the way we live our values in our daily work. As Assistant, you will become part of a unique journey in a company that is growing. You will join a team that is focused on succeeding together, with the spirit that only the best is good enough," - Søren Pedersen, PO&D Partner, Partnering & Operations, Billund.RequirementsDo you have what it takes?At least 1-2 years of experience as Finance Assistant with the ability to take initiative and ownership of financial tasks and processesDiploma in Accounting/FinanceLanguage skills: Proficient English and Japanese (to liaise with English and Japanese speaking associates)Analytical, detail - and high-quality orientedExperience in working in highly collaborative environmentsManage multiple tasks successfullyMicrosoft Office experience including Excel on advanced levelExperience with SAP knowledge is a benefit
Skills Roles & ResponsibilitiesResponsible for the full Accounts Receivable & Accounts Payable functions of a few entities within the GroupAssist with project accounting and project queriesAssist in cash flow monitoring and preparation of monthly bank reconciliationsAssist in preparation of monthly and quarterly financial and management reportsAssist in GST submissionPrepare and maintain audit and tax schedules and supporting documentsAny other ad-hoc duties assignedRequirementsDiploma in Accounting, LCCI Certification, or equivalentPreferably with Read more
at least 1 year of relevant experienceKnowledge of Accpac accounting systemProficient in MS Office applicationsResponsible, meticulous and having strong initiativeGood interpersonal and communication skillsIndependent team playerAble to cope with tight deadlines
Skills