Sign in or register for a JobTech account.
Jobs that require

adaptable

skill
SME in (MM) Material Management, (SD) Sales and Distribution and (LE) Logistics Execution
Provide consulting services to clients in an efficient and effective manner
Primary focus on SAP MM, SD and LD ,and integration with other modules, delivery workable solution to meet clients' business requirements
Primary accountable for MM, SD and LE deliverables. Carry out all phases of the project, from Business Blueprint (including detailed design), Realisation (including Configuration, Data Migration, Testing & Training), to Final Preparation & Cutover/Go Live support, and Transition to Support
Run and facilitate workshops to carry out Business Analysis and detailed design of Business Solutions
Define business goals, scoop of work and scope of change initiatives; outline and translate specifications of business requirements (FRICE functional specifications); and provide solutions to a level that enables effective delivery of agreed scope of work or changes
Configure the system to meet design and business requirements
Perform unit testing on all processes (embracing planning, design, management, execution and test scripts) and provide assistance and issue resolution for System Integration and User Acceptance testing using appropriate techniques that conform to agreed project standards.
Assist with Data Migration including preparation, guidance to customers, writing upload programs, and loading data
Facilitate logical integration testing with order related SAP modules and interfaces in order to verify end-to-end business process
Develop (embracing planning, design & documentation) and execute training as required
Carry out applicable Change Management Processes as pre-defined by Project Manager
Prepare and conduct project handover to Support Consultant
Apply and utilise Industry and Business Best Practice knowledge and tools
Adhere to corporate standard, security guidelines and sustainability, and deliver within time constraints
Identify sales opportunities at existing customers and communicate internally to management team. Support presales effort as needed in response to proposals, and conduct demonstrations and presentations.
Ability to define solution to meet customer requirement
Established experience working on customer sites managing and delivering quality technical services against formal service levels and timeframes
Strong demonstrated presentation and facilitation skills:
Proven ability to support MM & SD pre-sales activities including:

Preparation of solution market content
Preparation of sales proposals and statement of work documents including project resource plans and effort estimates
Carry out systems demonstrations

Capable in building, establishing and maintaining trust, and strong, productive and effective relationships, including with clients and ability to work collaboratively with diverse stakeholder groups and individuals
Ability to provide leadership and mentoring
Requirements
Degree at least 5 years' experience as SME with SAP,MM,SD and LE implementation
Experience with either 3 large projects or 5 medium-sized projects (End-to-end Implementation of SAP MM, SD and LE)
Collaborate closely with Developers, writing Functional Specs and testing Forms Reports, interfaces, Conversions, Enhancements and Workflows
Take full ownership and responsibility for the stream deliverables, including integration points with other modules and teams
Ability to Outstanding functional knowledge and gap analysis experience; detailed understanding of business operations to ensure the best solutions are provided to our custom
Demonstrated ability to extract, scope and document requirements and translate these into technical specifications
Experience in troubleshooting of process problems and technical developments, as well as implementation of new functionality
Enthusiastic about learning new SAP-related technologies
Adaptable to the consulting lifestyle with flexibility to travel which may be minimal or extensive depending on project requirements
Exceptional skills in managing stakeholder expectations
Knowledge and experience with other SAP Logistics modules, SAP ByDesign, HANA or Fiori in relation to MM & SD will be advantage
Certified in SAP MM and SD is a MUST
Interested candidates who wish to apply for above position. Please send us your updated resume.
We regret only shortlisted candidates will be notified
Skills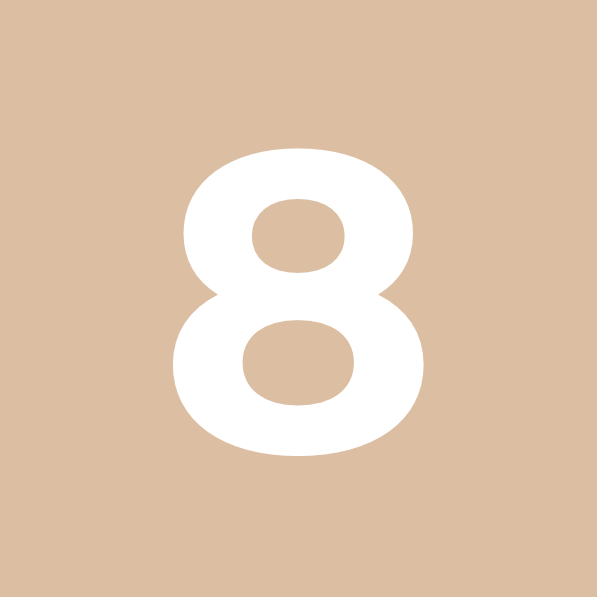 Roles & ResponsibilitiesRegional Commercial Account ExecutiveAbout MixpanelMixpanel helps the world learn from its data with the most advanced analytics for mobile and web. With a datastore and backend optimized for efficient user-centric queries, we provide our customers with instant answers to their toughest questions. With over 20,000 customers and 15% of the Fortune 500, Mixpanel has earned its reputation for world-class customer support and an innovative approach to Read more
analytics.Why join Mixpanel?We work in a collaborative environment where we help each other grow and learnWe're a market leader with traction in the enterprise and a strong base of SMB/Mid-Market customers. Our customers including Salesforce, Microsoft, HP, Amazon, American Express, etc..About the roleWe are looking for experienced sales executives to join our Commercial team. The ideal candidate has experience selling SaaS to companies withAs a Sales Account Executive, you will manage the sales process for one of Mixpanel's most exciting segments. You will foster ongoing relationships with customers and key stakeholders to ensure long-term growth while maintaining a deep understanding of Mixpanel's evolving technology.ResponsibilitiesGenerate net new business and expand existing book of business for Commercial/Enterprise accountsBuild out strategic territory plan, prospect, and build 4X pipeline while managing sales cycles from start to finishMeet and regularly exceed your quarterly and annual quotaManage contract negotiationsApproach all deals with a customer-first mentalityWork cross-functionally with different organizations including Sales Engineering, Marketing, Customer Success and LegalTrack all sales activity and forecasting in SalesforceRequirementsQualificationsFull cycle sales experience, prospect to close, preferably in SaaSStrong outbound prospecting abilities with a track record of building net new businessProven track record of success and over-achievement of quotas (At least $1M annual sales target)You were a top performer at your last companyEffective communicator, team player, and collaborator with strong interpersonal skillsAdaptability – you understand that change is constant and embrace itAgility and resilience – you move quickly and encourage continued improvementStrong work ethic and drive to excelAbility and willingness to learn independentlyCuriosity about the data and analytics spaceStrong regional sales experience with proven GTM strategies is criticalPossesses strong regional client networkWe regret that only shortlisted candidates will be contacted.
Skills

Roles & ResponsibilitiesRole:Responsible for the investigation and evaluation of extremely complex, high-value property claims requiring expert knowledge of Property All Risk, Construction All Risks, and Business Interruption insurances.Assist and support Australasian and South East Asian claims teams through technical review and guidance on large and complex property, energy & technical line claims.Attend loss sites; appoint, instruct and co-ordinate independent experts, such as loss adjusters, engineering consultants, forensic accountants, Read more
etc; determine likely ultimate claim cost and recommend reserves.Provide training and mentoring to claims handlers, through on the job engagement and specific inhouse training sessions.Responsibilities:Large & Complex Loss AssessmentResponsible for resolution of large complex claims that do not present a clear-cut solution.Identifies team of people / experts required and sets strategy for successful claim management and resolution for both company and Insured.Must coordinate and direct outside experts in determining the cause of loss and potential subrogation opportunities as well determining engineering issues.Consults with outside legal counsel on complex coverage issues.Overseeing, Analyzing and Estimating Large & Complex LossesHas a high settlement authority and the ability to make decisions involving damage assessment and evaluation.Assesses damage, evaluates probable true loss estimate, recommends company loss reserves and course of action.Negotiates with insureds, contractors, engineers and public adjusters to arrive at an agreed cost-of-repair.Collaborates with local claims handler for ongoing file management.Presenting information on high-value claims to Senior Management/Loss Committee for authority.Acts as Subject Matter ExpertWill be an expert in the adjustment, investigation and reporting of major losses.Should have knowledge of law and accounting, with exposure to a broad variety of industries.Provides technical guidance to claims handlers.May include training development and delivery.Market LeaderPromotes company within insurance industry at industry events and seminars etc.Participate in market meetings and on loss steering committees to actively engage in market loss adjustments and handling (both lead and non-lead).Team ParticipantAbility to work both autonomously and collaboratively with own and other teams.Engages with local and regional country claims managers, handlers and underwriters, including risk engineering, and regional management team.Participates in client presentations and meetings, both pre and post loss, for general overall account management.FlexibilityMust be willing to travel, sometimes at short notice and for extended periods.Must be able to work odd and sometimes long hours.Catastrophe ManagementMust be willing and available to travel to affected areas and assist in catastrophe loss situations.Assists in loss assessment, claims and event management in catastrophe events, including forecasting of likely financial exposures and commonality of issues.RequirementsCore Competencies:Problem SolvingSimplifies complexity by breaking down issues into manageable parts.Looks beyond the obvious to get at root causes.Develops insight into problems, issues and situations.Continuous LearningSeeks and takes ownership of opportunities to learn, acquire new knowledge and deepen technical expertise.Takes advantage of formal and informal developmental opportunities.Takes on challenging work assignments that lead to professional growth.InitiativeMeets objectives on time with minimal supervision.Eager and willing to go the extra mile in terms of time and effort.Is self-motivated and seizes opportunities to make a difference.AdaptabilityIs receptive to new ideas and new ways of doing things.Effectively prioritizes according to competing demands and shifting objectives.Can navigate through uncertainty and knows when to change course.Results OrientationPerseveres and does not give up easily in challenging situations.Recognizes and capitalizes on opportunities.Takes full accountability for achieving (or failing to achieve) desired results.Values OrientationIs direct truthful and trusted by others.Acts as a team player.Acts ethically and maintains a high level of professional integrity.Fosters high collaboration within own team and across the company.Experience:Minimum 5-10 years practical experience in loss adjusting.Minimum 5 years practical experience in management and adjustment of large & complex losses, with a specific focus on Property, CAR and Business Interruption losses.Must be capable of adjusting most Business Interruption claims, in conjunction with the management of a forensic accountant.Strong negotiation and market leading skills.Qualifications:Chartered Institute of Loss Adjusters (CILA).Engineering / Risk Management degree standard or equivalent experience.Comprehensive technical knowledge of property forms, including CAR, coverage issues and recovery trends.Comprehensive negotiation skills.Languages:English fluency essential.Other Asian languages a bonus but not required.
Skills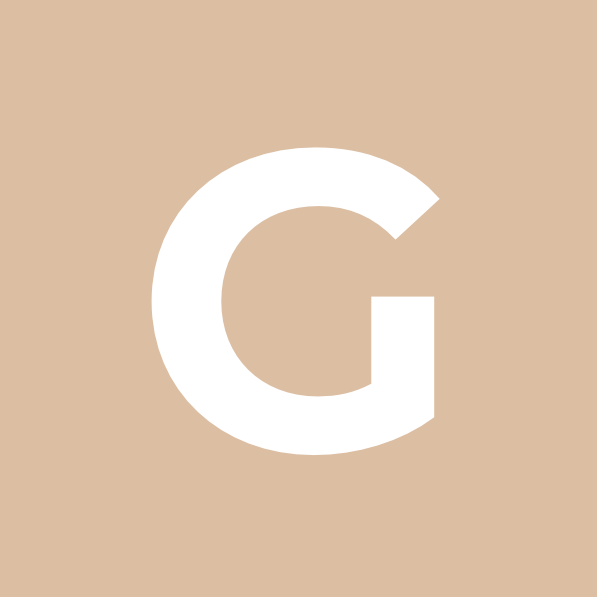 Roles & ResponsibilitiesEvents Administration/Billing/Accounting:Events billing and other billing matters related to sponsorship and lounge activations through Event Business Management Software (EBMS)Billing and cost charges are complete and input correctly by working closely with Venue Operation and Sales teamsAttending to outstanding issues related to pre-and post- event closingEnsure Sponsorship/Suite/Seat Licensee billing are done as per LAVerifying & billing of F&B Catering Commission.Verified of Cloak Room Collection and bank in.Updating/Reconciliation Read more
of General Ledger and Subsidiary Ledger Account Balances/Reports at Weekly/month-end/monthly:Weekly update of payment received to LagadereMonthly update of all sponsorship/suite/seat and other adhoc license revenueReconciliation of Suites and Seats Revenue Report against General Ledger AccountMonth-end Revenue and Cost Accrual journal entries are accounted for and postedMonth-end accounting reports/schedules are complete, correct and accurateFollowing up on outstanding payments with Sales Teams, Lagadere and ClientsCovering of Community Activities function and other duties when Finance Executive is awayAssist in Other adhoc duties as required by the Supervisor/ Head of Department. RequirementsRecognized diploma /ACCA or degree holderMinimum 3 - 4 years working experience in related field.Understanding of accounting standards/practices.Knowledge of Microsoft Word & Excel.Experience with accounting software (eg Microsoft Dynamics AX/SAP)Able to adapt to changes in the fast-paced environment
Skills

Monitor, analyse and escalate cyber security eventsGenerate Cyber Intelligence reportsMaintain awareness of emerging threatsConduct investigations of cyber threatsSupport investigations by conducting first level triageWork closely with software development team for new products development and improvementRequirements:Degree in Engineering, Computer Science, Physics or MathematicsKnowledge in NetworkingStrong analytical skills and able to adapt to new technologiesGood communication skillsTeam PlayerClarence Khoh , R1552376
Skills

Roles & ResponsibilitiesDevelopment Engineer to design, develop complex, high volume & scalable Micro Services catering to Customer journey and familiar with development process such as analysis, design, construction, testing and implementation in both waterfall and agile development lifecycles Manage and Deliver large scale projects for consumer banking for various domains (Payments, Retail, Wealth, Cards etc) Collaborate with business partners and Product owners to review requirements, ensuring they Read more
are clear, concise, and technically feasible Translate product requirements into innovative solutions that provide an excellent client experience and align with Digital's architectural roadmap Well versed with various aspects like security, resiliency, scalability, maintainability, and performance Ensure and adhere to documentation, and project lifecycle Strive for continuous improvements of our processes, application designs, and application execution Collaborate with onshore/Offshore Contract resources and various stakeholders to ensure adherence to our processes and standards Ensure design and implementation is in line with the product roadmap and long-term strategy for scaling of product and digital transformationRequirements.4+ years of hands-on experience developing applications using Oracle /MariaDB / Java 8 and above Hand on experience working in Microservices development on Springboot, XML, JSON, Restful APIs Experience with Test Driven Development (TDD) and testing tools such as SOAP UI is a plus Experience with, or very knowledgeable in, cloud-based development leveraging Cloud Foundry in PaaS environment, PCF Preferred experience on Nginx, Redis, Angular JS, Dockers Familiar with source control tools Jenkins, and Git build process Familiar with source code scanning tools such as SonarQube, HP Fortify and Nexus IQ Must be collaborative, adaptable, and have good communication skills Prior experience working on agile teams is very desirable Experience in Micro services, Pivotal cloud foundry, cloud technology, CI/CD is a plus Experience in the financial industry is a plusBanking exp. is must
Skills Roles & ResponsibilitiesRegional project coordination:Responsible for all daily activities, organizing, operations, and staffing of the Senior Vice President office.Assisting Senior Vice President in planning, organizing, and executing of effective daily schedule.Prepare the Asia Pacific Extended Management Team Meetings (EMLM), participate in the EMLM, prepare the meeting minutes and coordinate the respective follow up actions with all EMLM members.Prepare the Global Management Team Meetings (MTM) and coordinate the SVP Read more
presentation preparation for the MTMs.Prepare presentations for all other regional/global internal as well as external meetings and coordinate with other parties if needed (e.g. Asia Pacific Management Team (AMT) meetings, conferences).Paralegal role:Assist the Local Business Managers (LBMs) in drafting product supply agreements, Letter of Intents (LoI), Non-disclosure agreements (NDA), consultancy agreements, and intercompany Service Level Agreements (SLA) before final approval by legal departments.In charge of non-service charge related Contract Management for business unit in Asia Pacific (contract update, contract review and update in Contract Database).RequirementsBachelor's degree in Legal is a MUST and/or Master's degree in Marketing / Business Management / Chemistry / Chemical Engineering strongly preferred.Min. 5 years working experience with at least 2 years solid experiences with commercial / legal / project management backgroundGood knowledge of business operations, in marketing, product management or strategy developmentAble to travel overseas (approx. 80%) for work assignmentsGood interpersonal skills, will be required to attend networking events and joints projects in international multi-national organization.Ability to interact effectively of different level throughout the companyCan-do attitude, self-motivated, team player and adaptable
Skills Roles & Responsibilities- Leading Retailer - Multi-faceted exposure - Growth opportunitiesOur client is a global Retail organisation with an increasing presence in the region. As part of expansion plans, they are looking for an Accountant to join their team based in Singapore.You will be responsible for leading all month-end closing activities, as well as handle statutory reporting, audit and tax matters. You will help to ensure internal controls Read more
and proper accounting policies are in place. You may also be involved with process enhancements. The role will be highly visible and there will be the opportunity to work closely with management.RequirementsYou are a qualified CA with at least 3+ years of full sets experience in a Retail company. Experience using SAP will be advantageous. To succeed in this role, you must be adaptable, hands-on and motivated.To apply, please submit your resume (in MS word format) to Lee Hwee Ling at [Click Here to Email Your Resume] quoting the job title and reference number HL 15140. We regret that only successfully shortlisted applicants will be contacted.Registration No: R1872254Type of Work: PermanentRegion: SingaporeLicence No: 16S8060
Skills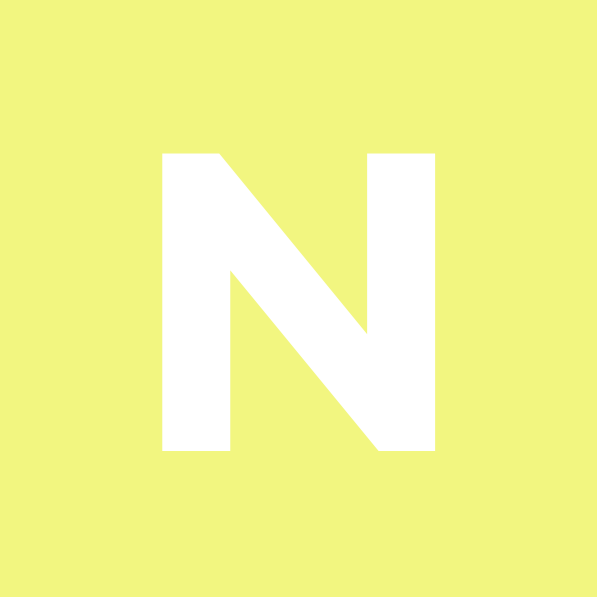 The job holder is responsible for establishing and driving an IT security strategy and risk management framework for NTUC FairPrice and its subsidiaries. You are required to:Ensure security of FairPrice's data, systems and intellectual property Define and implement the IT security strategy, managing the daily operationsContinuously improve the IT security practices and systems, delivering new security technology approaches and implementing next generation solutions Facilitate security audits and risk Read more
assessments Ensure compliance and governance is met Ensure business continuity plans and disaster recovery plan are in place and tested regularly Devise strategies and implementing IT solutions to minimise the risk of cyber-attacksKey skills required:A passion for technology and security safeguarding with a desire to deliver Digital leadership skills – capable of empowering and leading an IT team to meet business and IT security goals Ability to adapt to a fast-moving IT landscape and keep pace with latest thinking and new security technologies Analytical mind capable of managing numerous information sources and providing data analysis reports to senior management Excellent communication skills – providing verbal and written communication that is clear to both direct reports and senior management as well as other stakeholders Flexible and adaptable – capable of changing direction where required and showing flexibility to meet new demands Forms business partnerships that help drive the IT security strategy forward Ability to make decisions that are well informed and timely Creative thinking – able to look at alternatives and consider new ways to problem solve Multi-tasking – can manage several concurrent projects and prioritise demandsRequirementsBachelor's Degree or higher in Computer Science or equivalent Minimum 5 years in cyber security field or 10 years in other IT fields CISM, CISSP or other recognised IT Security professional certifications are preferred Team Builder & Leader with hands-on approach Resourceful and problem solver Collaborate with others from operational divisions in order to identify problems & find solutionsStrong communication skillsWe regret that only shortlisted candidates will be notified.
Skills
Roles & ResponsibilitiesPerforming house-keeping duties and ensuring general maintenance of the assigned labs, store and preparation rooms for a clean and safe working environmentEnsuring that standard lab instruments, equipment, glassware and apparatus are well-maintained and in good working conditionCarrying out routine lab procedures such preparation of simple chemical solutions and culture mediaPerforming setup and clean-up of lab supplies, apparatus and equipment for scheduled lab activitiesEnsuring sufficient supplies for Read more
scheduled lab activities, and replenishing laboratory chemicals and replacing apparatus when requiredIssuing and retrieving apparatus and teaching materials as directedCarrying out simple maintenance, calibration and repair of minor faults in lab apparatus, equipment and instrumentsPerforming stock-take and updating of stock cards and electronic inventory lists as directedMaintaining and updating relevant lab records (e.g. loan books) and carrying out simple data entryConducting lab safety inspections and maintaining lab safety equipment as directedGuiding and mentoring new Laboratory Officers on proper lab procedures and practicesAny other duties assigned by the school RequirementsStrong knowledge of laboratory procedures including lab rules and regulationsGood hand-and-eye coordination and the ability to use standard technical equipment with accuracyAble to learn new specific, practical techniques and apply this knowledge to provide technical support for lab usersAble to perform simple maintenance, calibration and repair of minor faults in lab apparatus, equipment and instrumentsExcellent housekeeping and lab maintenance skillsAble to read and understand written instructionsAble to work independently and in a team with a positive attitudeAble to adapt to different working environments (e.g. Biology, Chemistry, Physics and Research)Have a high level of accuracy and a good eye for detailsAble to maintain records and inventoriesCompetent in computer skillsGood verbal communication skillsAble to demonstrate and share good lab practices with other lab staffGood organization and time management skills and able to work on tight deadlines, multiple tasks and under pressureThis is a 2-year contract (renewable)
Skills