Sign in or register for a JobTech account.
Jobs that require

adaptable

skill 5 Day Work Week Responsibilities:Pursue sales leads, promote products and conclude sales orders with professionalism. Actively seek out new sales opportunities through cold calling, networking and referrals. Partner with customers to understand their business needs and objectives. Develop and maintain long-term relationships with customers by providing consistent sales services, follow up on requests, recommendations and after sales services. Develop full suite of offerings through proposals and presentations. Prepare Read more
individual sales action plans in line with the overall sales strategy to ensure a targeted and focused approach that contributes to the overall growth aims of the business and maximize profit.RequirementsMin 2 – 3 years of working experience in B2B direct sales, preferably in Retail, Event or Hospitality. Excellent communication, interpersonal, negotiation, networking and writing skills. Resilient and result oriented to achieve sales targets. Able to adapt changes in a fast-paced environment; work independently as well as within a team. Proficient in MS Office.
Skills

Job Description Job ID: 001232 Job Purpose To provide support for Customer Policy Services, relating to policy benefit payment such asMaturity, Annuity, Cash Benefits payouts, dealing with Policyholders and Business Partners. The JobAdminister and follow up on the daily batch payment. Ensure that ad-hoc requests for Cash Benefit withdrawal, replacement of cheques, etc are promptly and properly followed through. Ensure proper governance of communication to Policyholders and Business Read more
Partners. Handle and manage queries / feedback / complaints from Policyholders / Financial Representatives / Financial Consultants. Manage enhancements in the system by providing support in system testing and sharing on requirements. Assist with the reporting and monitoring of team key performance indicators as well as implementing proper documentation and governance of SOP, ISO and Audits. The individual will have opportunities to undertake and manage projects and initiatives within the Department.Job Requirements Our RequirementsDiploma/Degree in Insurance, Business or equivalent professional qualifications. Strong team player with good interpersonal and communication skills. Self-motivated, committed and able to work independently. Able to multi-task, organized with a strong eye for details and good project management skills. Adaptable to a fast-paced, dynamic work environment. Proficient in Microsoft Office applications.To all recruitment agencies: Great Eastern does not accept unsolicited agency resumes. Please do not forward resumes to our email or our employees. We will not be responsible for any fees related to unsolicited resumes.
Skills SingaporeResponsibilities:Coordinate patient registration, drugs dispensation and inventory managementAssist doctor with procedures, including ECG and dressing changesManage customer service and patient administrationRequirements:Good initiative and adaptable to environment & new initiativesDependability and team abilityAble to work weekends and one night at least a weekPossess at least Professional Certificate/NITEC in Nursing or equivalentAt least 2 year(s) of working experience in the related fieldRequired skill(s): Drugs Dispensing, Customer Service, AdministrationPreferably Junior Executive Read more
specialized in Healthcare - Nurse/Medical Support & Assistant or equivalentJob Type: Full-timeLocation:Singapore (Required)
Skills
You will communicate science concepts clearly to students and public. You will be required to conduct education programmes ranging from visitor interaction and science shows to enrichment classes, workshops and camps. You will also assist in the management of teaching facilities and be involved in other events organised by the Centre. Requirements You should possess knowledge or experience in Life Sciences (Zoology, Molecular Biology or Genetics) and have Read more
a strong interest in other areas of science and technology. You must be confident and dynamic, eager to share your knowledge and be able to interact with people of all levels. You must be adaptable, detail-oriented and an effective communicator. Applicants should also be passionate about communicating science and have a strong service mindset to create a positive experience for customers. Good English is essential and previous teaching experience would be an added advantage. You must be able to work on weekends and public holidays Advertised: 08 Feb 2019 Applications close: 22 Feb 2019
Skills

Remuneration Package:Salary: $2,200.00 inclusive of basic salary and variable allowancesResponsibilities:Answer incoming live chats and emailcase and to take prompt and immediate actions on various customer's request Manage and resolve customers' complaints andfeedback Ensure Standard Operating Procedure (SOP) is properly carried out Meet customer experience target set by management Perform duties as and when assigned by the Team Leader First contact resolution of all cases handled Project a positive Read more
and helpful attitude to external and internal customersRequirements:Minimum "O" Level with at least 1 year related work experience Good interpersonal and communication skills Customer service orientated Proficient in relevant computer and MS applications Possess strong team dynamics and able to work in a multicultural environment and with people at all levels. Can work with minimum supervision Efficient time management and ability to be flexible and adaptable to changeAdditional Information:5.5 working days (Mon-Fri: 9am to 6pm; Sat: 9am to 1pm); 44 hours per week Contact Centre environment Working Location at Tampines Shuttle service provided on selected timingInterested applicants may write in to [Click Here to Email Your Resume] Only shortlisted candidates will be contacted in due course
Skills
Job Description1. Be part of a growing and dynamic Compliance / AML team supporting Ant's International Business.2. To assist senior management in ensuring that the Business operates in accordance with all legal and regulatory requirements and all Group standards relating to anti money laundering and sanctions, so as to protect and enhance the reputation of the entity with its regulator and avoid significant financial loss or reputational damage.3. Read more
Act as the focal point to establish AML compliance framework and implementing effective Compliance/ AML program (including CDD, sanctions screening and transaction monitoring) for our global remittance projects to ensure continued compliance with regulatory requirements and expectations.4. Ensuring financial crime surveillance and intelligence is effective. Monitoring and escalating significant changes to money laundering risks affecting the Business, including the development and performance of Institutional AML / CTF risk assessment.5. Developing and/or continuously reviewing the AML/CTF procedures and systems to ensure they remain up-to-date and meet current local statutory and regulatory requirements.6. Liaison & relationship management with Monetary Authority of Singapore (MAS) and local FIU.7. Actively cooperating and working with external and internal stakeholders to ensure successful execution of AML standards/framework or AML solutions for our global remittance projects.8. Familiar and closely attention to local (Singapore) and international AML regulatory changes, money laundering typologies with specific focus on remittance services, SVF industry, E-Money wallet & payment service.Job requirements1. Bachelor or Advanced degree in Accounting, Business, Finance or equivalent work or compliance and legal experience preferred. CAMS qualification is highly preferred.2. At least 10 years of relevant AML compliance, regulatory or similar experiences. In-depth knowledge of Monetary Authority of Singapore (MAS) regulatory regime and AML/CFT regulations of Singapore.3. Strong regulatory AML compliance experience and demonstrable skills in AML. 4. A team player and the ability to work both independently and collaboratively with multiple teams located in different jurisdictions and under strict deadlines. 5. Excellent project management skills and sound judgement.6. Self-starter with good attitude. Resourceful, adaptable and flexible in a highly engaging, demanding and rewarding environment.7. Must possess ability to assess risk , strong leadership qualities, excellent interpersonal skills and multi-cultural awareness and sensitivity8. Willingness of frequent travel.9. Experience with remittance services, payments, MSB, e-commerce, or financial services preferred.
Skills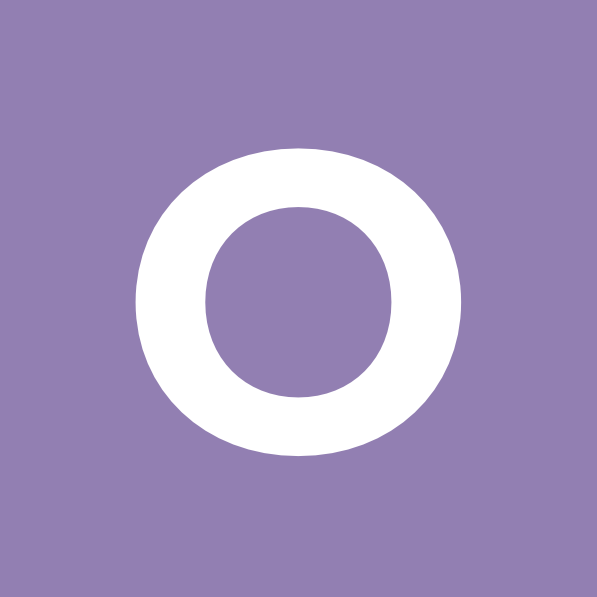 Roles and ResponsibilitiesSocial Media Marketing - Content creation, scheduling of posts, managing social media accountSearch Engine Marketing - Google AdWords, Facebook and Instagram ads Oversee the sales process to attract new clients.Work with senior team members to identify and manage risks.Maintain fruitful relationships with clients and address their needs effectively.Research and identify new market opportunities.Prepare and deliver pitches to potential investors.RequirementsExcellent English Writing SkillsGood Communication & Negotiation Skills Read more
- able to handle complaints / requests efficientlyPractical Skills to solve problems quicklyAble to adapt quickly to new environmentsFast Learner with Positive and Enthusiastic AttitudeCurrently pursuing or attained a Diploma in Business, Digital Marketing or equivalent
Skills Objective: Interacts with customers through phone to provide effective service to every customer by building a personal relationship with each caller, using the appropriate skills, tools and techniques for their requirement and ensuring that each call is either closed or escalated within the agreed timescales by owning each call. Job DescriptionProvide quality customer service to SingTel customers either by telephone or electronically Respond and follow up promptly to Read more
customer enquiries Handle and resolve complex cases to ensure customer satisfaction Obtain and evaluate all relevant information to handle enquiries and complaints Process orders, forms, applications and requests Record details of enquiries and customer interactions including actions taken Work effectively with a variety of situations, individual and groups Communicate and coordinate with internal departments at all levels Demonstrate effective telephone techniques that meet Quality Assurance standards Acquire multiple product knowledge to enhance ability to understand customer needs across different SingTel products. Identify processes, procedures and workflow improvements and assist in the implementation Meet and/or exceed all individual and team Key Performance Indicators (KPI) set by the managementThe Ideal CandidateDiploma and above, candidates with at least 2 to 3 years in customer service/ 1 year call center experience are welcome to apply Computer literacy (E-mail & MS applications) Will be an advantage for candidate with knowledge in the following area: Mobile Technology: Blackberry, iPhone and other Smart phones (Android, Windows 7 & Symbian) Multi-media Technology: ADSL, Wifi and Fiber Broadband Strong team player and self-driven individual with a positive attitude Customer-oriented with good interpersonal and communication skills (oral and written) Pleasant disposition and personality Highly adaptable to a fast-paced and dynamic environment Problem analysis and problem-solving skills Willing to work rotating shifts, if applicable
Skills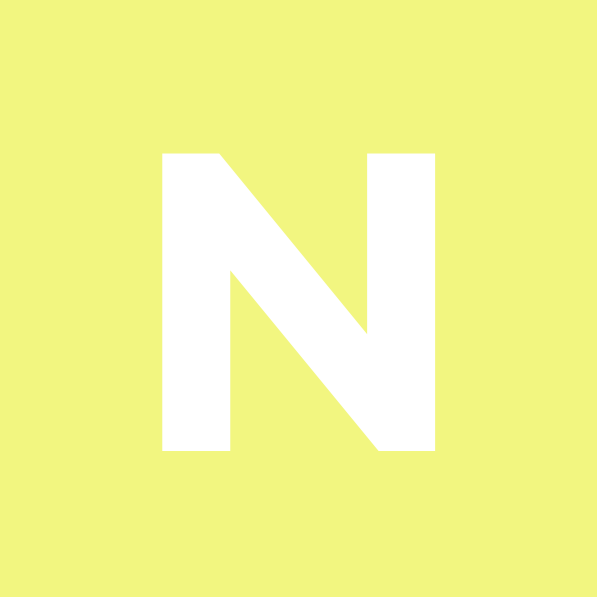 You will be required to plan, co-ordinate and supervise receiving at warehouse and update daily report for CMs to follow up. You will be responsible in doing quality checks for sensitive fruits at warehouse daily. You will have to update records and work with CMs on quality issues for Tropical fruits. You are be involved in the planning of ordering of fruits and work with CMs for consolidation Read more
for both local and overseas orders. You will be required to conduct price comparison weekly. You will also be expected to update all suppliers' invoices into purchasing/ inventory system after end of the operation. You will also be required to assist in the fruits return from branches. RequirementsDiploma in any discipline Ability to work under pressure in a fast-paced and dynamic environment with various business units Experience in fruits handling will be an added advantage Ability to work in cold room environment Attentive to details with high adaptability and initiative Proficient in Microsoft Office (Excel, Words) 6-day work week, able to work on shifts, weekends and public holidays Working location: Upper Thomson RoadWe regret that only shortlisted candidates will be notified.
Skills
IntroductionAt Intellectual Property Office of Singapore, we drive Singapore's future economic growth with our technical expertise and global networks.We are an innovation agency that works with others to foster a vibrant IP and innovation ecosystem where today's ideas become tomorrow's assets.Our passionate and talented people engage with public agencies and enterprises to make our vision of facilitating global innovation from Singapore and through Singapore a reality.To achieve this, Read more
we will offer go-getting individuals a place where their talent and opinions are valued.To succeed as an organisation, we believe in empowering individuals while working as a team of professionals with honesty and displaying integrity as core values.We invest heavily in our people so that they get the development and exposure they need to succeed.IPOS is a great place to work, learn and belong.The Senior Executive, Finance (Procurement) will partner with the business to build and challenge proposals, ensuring optimisation of resources.Fundamental to the role will be a clear understanding of ground operations, the unique and diverse needs of each department and use of management information and data analytics to drive success while being a pillar of integrity and transparency.The Procurement Unit plays a critical role in executing the organisation's and department's objectives including guiding and advising departments on appropriate procurement strategies, performing procurement trend analysis and ensuring robust governance.Key success factors include the ability to influence all levels of organization through impactful communications, passion, business partnering and collaboration.Responsibilities Reporting to the Principal Assistant Director of Finance, you will:Have a deep understanding of procurement strategies, policies and procedures and facilitate procurement activities of all departments;Appreciate complexities involved in the procurement process and apply appropriate action to address situation effectively;Assess submissions to ensure spending is optimised and apply specialist knowledge to conduct evaluation of proposals effectively;Administer GeBiz functions and undertake data analytics on procurement transactions to deliver insights on trends;Champion new ideas, formulate/review procurement policy with a view to improve how procurement is done;Uphold procurement governance, ensure procurement policies and guidelines are adhered to, maintain high standards of integrity and transparency throughout the value chain.Are you the one?Please write to us if you have/are:The energy, curiosity and ambition to make a difference in an innovation agency. Proactive, resilient and confident in engaging multiple stakeholders of varying seniority. Demonstrated critical and independent thinking, good adaptability skills, capability to solve problems and think creatively.A Degree in any discipline with at least 2 years of relevant working experience; public sector experience (especially in procurement) would be an advantage.An attractive remuneration package that commensurate with qualifications and experience will be offered to the right candidate. We regret that only shortlisted candidates will be notified for an interview.
Skills