Sign in or register for a JobTech account.
Jobs that require

adobe photoshop

skill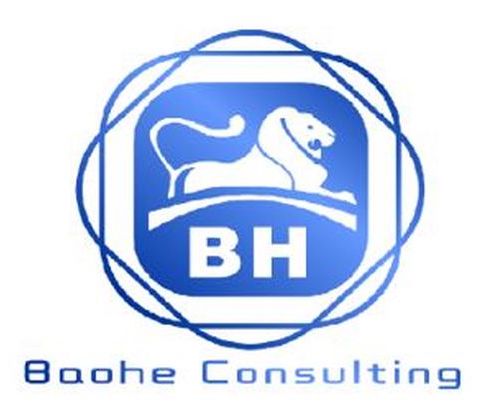 Responsibilities:
Shooting all F&B shoots.
Conceptualize and responsible for photography on all visual communications materials
Work with Marketing Team closely to provide art direction, styling and photography for all projects
Manage all photography equipment and tools.
Provide administrative and coordinating support when necessary.
Retouch, resize and enhance images using photoshop or other photography software
Requirements:
Min 1 year experience and able to work independently
Knowledge of photoshop, illustrator, lightroom and other digital media software
Able to work with team-mate and good working attitude
Familiar with F&B industry and able to arrange food styling for photo shooting
Digitally edit photographs of food and related subjects
Working environment – indoor & outdoor shooting
Experience in video editing is a plus!
Skills Responsibilities:Conceptualise, visualise, and execute Creative graphic & 3D designCreatively produce new ideas and concepts to meet client's requirements and needsContribute ideas and design artwork to the overall briefPrepare rough drafts and present ideas to clientAmend final designs to clients' requirementsResponsible for digital and print designsPreparing final artwork for printProficiency in the following software:Adobe PhotoshopAdobe IllustratorAdobe inDesign3D software (Rhino/keyshot/AutoCAD)Microsoft OfficeRequirements:Diploma in Design or any relevant coursesEntry level candidates are Read more
welcomedAble to work well in a team as well as independentlyAble to work within tight deadlinesAble to commit overtime when requiredKnowledge of product design or visual merchandisingKnowledge of video and photography skills are an advantageSingaporeans onlyIf you are interested to join our dynamic and growing agency, and would like to work in a team-oriented environment, we would love to hear from you! Interested candidates who wish to apply for the above position, please send in your resume stating your current and expect salary. Suitable candidates will be notified for an interview.
Skills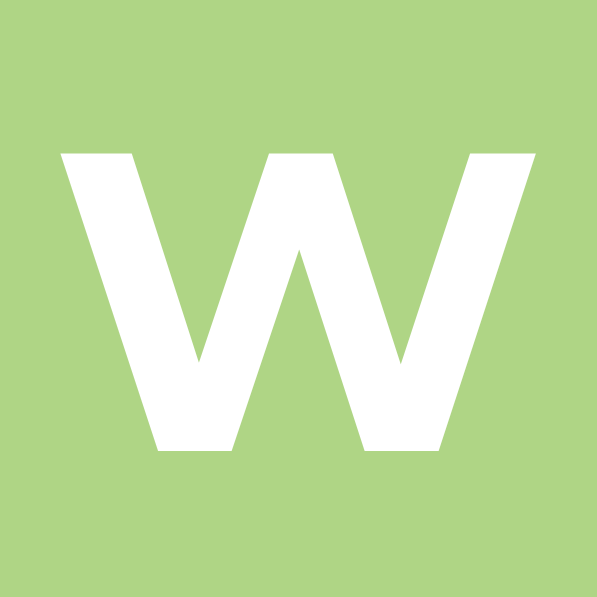 Scope of Work Manage all content and editorial including editing, writing, content strategy, and steering the overall direction and voice of the organisation's communication strategies including publications, speeches, media release, etc Ensure and maintain good brand and communication consistency for all company materials and collaterals Manage public relations by liaising and actively engaging with the media. Handle media requests and queries Create engaging content on a regular basis Read more
for various target groups i.e. prospective employees, etc Analyse various content metrics and provide analysis report to department heads and managers Work with across functional teams to produce high quality content Assist and execute marketing, corporate communications and media relations activities Assist in the conceptualisation, development and execution of marketing communication activities such as public relations program, internet, intranet and collaterals Perform editorial tasks on newsletters, collaterals, reports, publications and web Daily updating and implementation of the website Support in writing reports, drafting speeches and doing presentationsConceptualise, manage and executive multimedia productions Any other adhoc duties/ projects as assignedRequirementsSingaporean Only Min. Degree/ Diploma in Business Management / Mass Communications / Multimedia or equivalent Preferably with 1 year experience Effectively bilingual in English and Mandarin, especially written English Good interpersonal skills – able to build excellent rapport and networks across functional boundaries and external organizations Good team player Resourceful, pro-active and meticulous Able to multi-task in a fast paced environment Strong project management skills and ability to execute tasks independently Computer literate (MS-Office) Familiar with website maintenance/updating and multimedia generating software (eg. Photoshop, movie maker) an advantage Simple photography skills an advantageSuccessful candidate shall enjoy attractive remuneration package and excellent career advancements. Please write in with detailed resume including expected salary. The HR Department Wavelink Holdings Pte Ltd75 Jellicoe Road #05-01, Wavelink Building Singapore 208738 Fax. 6295 2202 Email : [Click Here to Email Your Resume] Website: www.wavelink.com.sg
Skills $1,800 - $2,500 a monthPermanentEssential Duties and Responsibilities:Handles all fulfillment requests by processing all customer orders, both Shopify and Woo Commerce and other online shopping platforms.Provide customer service and support for wholesale and online customers.Inventory Control: Keep track of physical inventory currently on sale.Ability to locate high valued merchandise to sell on e-commerce platforms with steady supply of merchandise.Use photo editing software (Photoshop) to create suitable images.Handling all Read more
stock shipping, scheduling and ensuring all orders are shipped within their handling times.Sending Shipping notifications in real time to customers after all orders are finalized.Handling all damage/loss claims and following up on them in a timely manner.Handling phone and email customer support in a timely manner.Following up on all orders with customers in real time.Must be able to perform duties with extremely low error rate.Must be patient, meticulous and detail oriented.Non-Essential Duties and Responsibilities:Takes an active role, and partners with the Sales team, Web Administrator and all other team members in the day-to-day operation of the ecommerce business.Other written or verbal duties may be assigned by your supervisor and/or AdministratorContributes to team effort by accomplishing related results as needed.Be able to work quickly with accuracy and be productive. This means working efficiently and pacing your workload out.A desire to learn new things and to advance within the organization.Job Types: Full-time, PermanentSalary: $1,800.00 to $2,500.00 /monthExperience:customer service: 3 years (Preferred)Education:Professional Qualification or Polytechnic Diploma (Required)Location:Singapore (Required)
Skills

Scope of WorkDevelop basic materials palette and provide specifications for materials chosen.Coordinate the materials schedule.Research and propose FF&E materials and products.Support construction administration efforts, with supervision, including the tracking of FF&E progression.Assist in creating and developing design concepts and presentations for hospitality projectsAssist in preparing design / marketing presentation, drawings and otherwise; assist in presentations both internally and externally.Guided with direction, translate brief / program into a space Read more
plan that meets all necessary design requirements.Ability to do 2D graphics / 3D interior renderings to illustrate design conceptRequirementsKeen interest in hospitality designPursuing a professional degree in interior design, interior architecture or equivalent.The ability to detail basic interior architectural features and to research more complex details.Proficiency with Revit, AutoCAD, Sketch-up, Photoshop, Illustrator, InDesign programsExperience using Revit required, AutoCAD, and/or BIM modeling software a plusExperience with Adobe Creative Cloud Suite (Adobe PhotoShop, Illustrator, InDesign)3-D computer rendering skills (Sketch Up, 3-D Max, and/or other 3D modeling software)Proficiency with MS Office (Excel, Word, Outlook, PowerPoint)Hand sketching ability a plusAbility to work in a fast paced environmentThis is a full-time, temporary, paid position for a duration of 3-6 monthsHigh attention to detail, aesthetics and human-centric designHigh organisation of artwork files
Skills
The job of an academic is challenging and meaningful. Not only will he/she have both the knowledge and working experience, he/she must also possess a passion for working with youths, nurturing them and moulding their characters. There will be opportunities to develop the curriculum, introduce new courses as well as be involved in consultancy and other applied research projects. Administrative work related to teaching and School/Institutional strategic initiatives Read more
will be an important part of the job.The successful candidates will be expected to be resourceful and innovative with initiative and good communication skills. We are looking for experienced game designer/game artist and animator, with the passion to teach and mould the next generation of game designer, level designer, producer or project manager in Singapore.Responsibilities:-Conduct lessons and develop teaching materials for young and adult learnersInspire, facilitate and guide students through different learning pedagogies and activitiesSupervise students' game related assignments/projects and provide pastoral careCoordinate and supervise in-house/industry projectsAssist in the management and delivery of training programmes, e.g. enrichment programme for secondary school students or continue education programme for adult learnersProvide administrative support in the running of the diploma courses and general school operationsGeneral Requirements:-3 - 5 years' relevant work experience in game production with project management skillStrong understanding of 2D and 3D video game development and production pipelinePossessing working knowledge in games design/production, agile scrum project management framework and understanding of serious games and immersive media e.g. virtual, augmented or mixed reality applications or UI/UX design would have an added advantageExcellent verbal and written communication skillsSelf-driven, independent and possess readiness to work as a teamProficient in the use of commercial game engines like Unity and Unreal for rapid prototyping would be desirablePrior teaching experience would be a plusAdditional Requirements (Lecturer - Game Designer):-Able to create game prototypes or proof of concept using paper or digital meansFamiliar with game research methods, analysis, documentation and/or narrative writingKnowledge in traditional game making (card and board game)Relevant qualification(s) in games design and development is preferredAdditional Requirements (Lecturer - Game Artist):- Proficient in the use of digital content creation tools (3DS Max, Photoshop, ZBrush and/or Substance Painter)Familiar with game production requirements for various development platforms would be desirable e.g. PC, iOS, Android, web, consoleRelevant qualification(s) in either games design, art and animation field is preferredClosing Date: 9 April 2019If you are shortlisted for the position(s), you should hear from us within 30 days of the closing date of the advertisement.
Skills Seeking highly creative Digital Graphic/Video Designers who can communicate with high visual impactThe Employer Our client is Asia's leading media organisation, engaging minds and enriching lives across multiple languages and platforms.The company's core business is publishing of newspapers, magazines and books in both print and digital editions. It also owns other digital products, online classifieds, radio stations and outdoor media. The Job Are you are a highly creative Read more
Digital Graphic/Video Designer who can communicate with high visual impact? Do you have expert knowledge of current design software and skilled with fleshing out concept ideas to a final deliverable? In this role, You will work on digital advertising creatives (images, videos, gif) for social media platforms, emails, display banners, and website assets. To be successful, you must have a thorough understanding of branding and marketing, with the ability to vary style and layouts depending on the project and target audience. You should also have a solid understanding of mobile creative design, typography and be skilled in UI/UX. If you think you have what it takes to bring advertising messages to life with visual impact, we want to hear from you!Utilize marketing assets to develop new, unique ideas and adapt key design elements across many different digital touch points while maintaining high standards and overall consistency within established guidelines and best practices from different brand owners. Work with Campaign Managers / Media Buyers / Email marketers to prepare advertising creatives for various campaigns with different audiences. Work with Campaign Managers, Media Buyers & Analytics Manager to test and optimize creative performance via data driven weekly performance reports from Facebook Ads & Google Ads. Conceptualise and create digital creatives such as animated video ads, email campaigns, display banners, and web assets. Ensure visual consistency and branding across various touch points (website, email campaigns, homepage, landing pages, web content, web banners, etc.)The ProfileYou have a digital portfolioand prior experience in web and online design/programming (html emails, landing pages, webpages, etc) Experience in responsive web/mobile design Experience and demonstrated proficiency in Adobe software (Photoshop, Illustrator, InDesign, Premiere). Video editing software of your choice (Apps, Programs, etc) A strong affinity to social media ad platform features. Knowledge of and proficiency coding in HTML5, CSS3 is a plus Strong communication and good interpersonal skills Ability to design emails utilizing a master responsive template and proof creative work in consistency across different email clients on desktop, tablet, and mobile. Be comfortable reviewing digital marketing Key Performance Indicators (KPIs) to continue to inform and evolve design strategyPlease apply for this role using the following link: https://snaphunt.com/jobs/47938031
Skills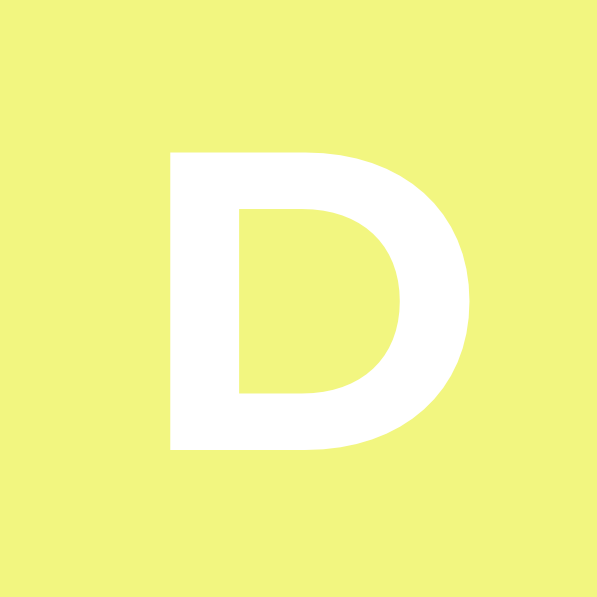 Know more than 5 words to describe blueberries and are not afraid of the main tool panel of photoshop and illustrator? Then apply join us as our EDITORIAL intern! Doki Juice is seeking a brilliant EDITORIAL INTERN to join our high-energy digital marketing team and help drive our company's growth to the next level. Official internships with polytechnics or universities for longer-term internships of at least 5 months Read more
are preferred. You will be working closely with some of the industry's best, learning all of the ins and outs of the content marketing world. We want to give you a hands-on learning experience of how Content Marketing is playing a definitive role within internet marketing. Your role will be as much learning as it is doing. Here at Doki Doki, we truly believe in fostering potential of the individual and having a good time while doing it.EDITORIAL Intern Responsibilities:Responsible for all editorial requirements for Doki Juice's blog, newsletter, social media channels, in particular Facebook and Instagram as well as tradeshow brochures, banners, and marketing materialsImprove our SEO via editorial partnerships Identify and reach out to influencers (YouTubers, bloggers) to share about Doki Juice productsImplement Marketing Strategies to encourage customer retention and loyaltyAssisting with ad hoc duties as required Bonus Points:Pursuing or recently completed educational qualifications in a related field/studyExceptional communication, creative writing skills and ability to work in teamsFluency in English, oral and writtenAble to take photos and videos for social media postsConfident user of Adobe Photoshop, Illustrator is a plusLove reading, writing and has an interest in superfoodsFast learner and like to work independently as well as in a team
Skills About UsOne of the fastest-growing brand management agency in the region with focus in exhibitions and events. We have executed projects in over 14 countries within Asia Pacific through exceptional and consistent service level. Convergence brand wasn't built overnight as it needs constant improvements and a lot of passion from our team to continuously deliver it.We are on a search for talented and self-motivated individuals to be part Read more
of our growth story. The candidate will be able to expect accelerated learning and training to work as a team to ensure that our clients continue to entrust our agency to create impactful brand presence. About the JobThis role will be working closely with graphic designers and accounts servicing team for illustration of proposals.You will needCandidate should preferably possess at least a Diploma or Degree in Exhibition Design, Interior Design or equivalent. At least 3 or more years of design experience in the Exhibition or Event industry.Proficient in Design software like 3ds Max Design, AutoCAD, V-Ray, etc.Basic Photoshop skillsExcellent listening and verbal communication skills.Handle multiple projects and work under pressure.Desirable experiences but not essentialProficient in the Adobe Creative suites software ie. Illustrator, IndesignInteractive touchscreen screen programmesPersonality wise, we are looking for someone with the following attributesPassionate about designExcellent attention to detailsCan-do attitude with positive and creative outlookStay calm under pressureOnly Singaporeans and PRs need apply. Please submit a cover letter, your detailed resume (with recent photograph), current and expected salaries and availability date.We regret to inform that only shortlisted candidates will be notified.
Skills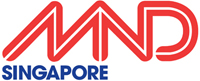 RESPONSIBILITIESConceptualise and drive stakeholder engagement initiatives with the objective of growing a strong volunteer and alumni network for the MND FamilyWork closely with MND Family agencies to develop and implement a holistic framework to build up engagement capabilities and cultureEffectively engage internal and external stakeholders to identify engagement needs, and lead initiatives to value-add to MND Family's stakeholder engagement effortsProactively scan and analyse the stakeholder engagement landscape to Read more
identify gaps and opportunities for engagementPerform secretariat duties for relevant meetingsREQUIREMENTSCorporate experience in stakeholder engagement/management is favourableExcellent written, spoken communications and visual presentation skillsStrong analytical and problem-solving skills with an ability to identify areas of improvement, and the initiative to resolve them.Meticulous attention to detailResourceful and a self-starter with the initiative to drive and manage time-sensitive projects Strong event and project management skills and experienceTeam player with strong interpersonal skills and an ability to manage diverse groups of stakeholders.Possess proficient IT skills in Microsoft Office (Word, Excel, PowerPoint, Outlook) and Adobe (Photoshop).
Skills