Sign in or register for a JobTech account.
Jobs that require

air freight

skill

Roles & ResponsibilitiesData Entry Clerk, to work in the Changi Airfreight CentreRequirementsBasic Computer Skills (Word, Excel, Powerpoint) Basic Typing Skills Secondary School Education Living in Pasir Ris, Tampines, Loyang, and Simei preferred Willing to learn Able to Communicate in English
Skills Roles & ResponsibilitiesScope of Position:Enusre the proper and timely movement of freight and information, while complying with internal and external requirements and providing exceptional operational customer service within the Air Export department.Major Duties and Responsibilities:Handles Daily Air Export Bookings.Ensures that all export documentation - including house and master air waybills, commercial documents and customs/regulatory documents are properly prepared.Ensure accurate and timely data entry into our operating system by Read more
Air Export operation staff.Ensure timely pickup and dispatch of freight.Communicate effectively with customers, vendors, other CH Robinson offices and agents worldwide, and co-workers through high volume of email, phone, instant message, and in person.Shipment tracking.Generate reports.Ensure accurate and timely client billing and agent invoicing.Contribute to maintaining strong vendor relationships - airlines, trucking companies, and others.Maintain compliance standards at all times - including internal policies and procedures, external government regulations, and customer requirements.Meet ket performance indicators to support department, branch, product and company goals.Desire to understand overall department process flow and constantly seek opportunitites for improved efficiency.Escalation of problems to Management when necesary.Handle task and assignments as delegated by Supervisor.RequirementsPersonal Development:Attend training classes when required.Complete mandatory training when required.Qualifications, Experience and Education RequirementsPossess strong Airfreight Export operations experience.Diploma preferred, however equivalent combination of education and experience will be considered.Effective interpersonal skills - including proven abilities to listen, comprehend, and to communicate clearly and concisely both verbally and in writing.IATA DG certification will be advantageous.Experience in Air rating.Strong self-management skills are critical.Proficient computer skills - solid data entry with high accuracy rate in microsoft applications.Strong knowledge and experience in declaring all types of Customs export permits, Certificate of Origin, GSP and Forms for Preferential Duty treatment.Desire for a career in Airfreight/Forwarding/Logistics.BENEFITS WE PROVIDE5 days work week.Comprehensive Medical & Dental benefits.Salary will commensurate according to experience and qualifications.We strive to achieve employee satisfaction and provides conducive working environment, attractive incentives and remuneration to all levels.
Skills

Roles & ResponsibilitiesResponsibilities:Responsible for processing of full sets air freight shipping and outbound execution;Coordinate and follow up shipments status with forwarder and logistic department;Handle permit declaration for export;Manage tax refunds, where applicable;Prepare and check shipping documents to ensure it comply with import and export rules and regulations;Maintain accurate records of shipping documents.RequirementsRequirements:Degree in Logistic/ Supply Chain Management with minimum 2 years' experience in export air freight processing;Knowledge of Read more
L/C Documentations, incoterms, shipping procedure & freight forwarding experience;Tradenet experience will be added advantage;Process driven individual.Able to multi-task within a fast paced environment.Able to commit to 5.5 days work week.We regret that only shortlisted candidates will be notified.
Skills

Roles & ResponsibilitiesIndustry: Freight Forwarding Industry (MNC)Job scope:Handle rates negotiation and quotation (enquiries phone and email)Shipment follow upCustomer reportingCustomer Service dutiesOther miscellaneousRequirementsMin 2 year related experience in Airfreight industry is compulsory (knowing seafreight is an added advantage)MS Office literateAble to start in short noticeWorking location: Jurong EastInterested candidate with the above requirement please send in detail resume in MS Word format to [Click Here to Email Your Resume]Kindly Read more
indicate "Airfreight Customer Service - Jobsbank" in subject header for faster processing.Posted by: Lau Choi Mei (May)Reg. No. R1324550EA Licence No. 03C5391
Skills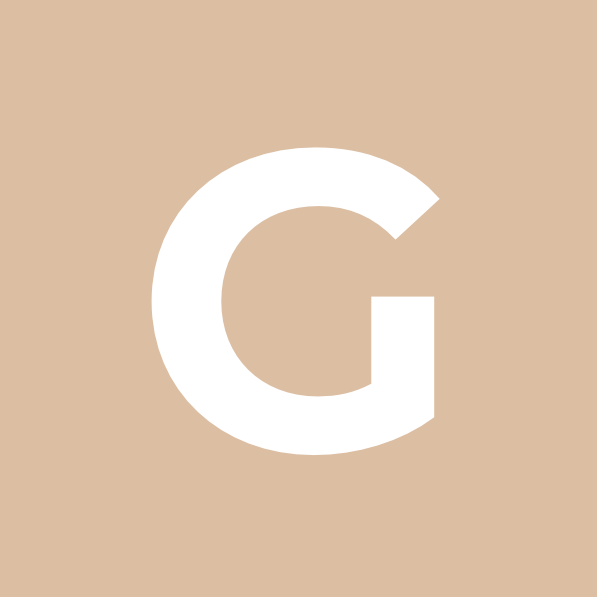 Roles & ResponsibilitiesCompany overview:Google is not a conventional company, and we don't intend to become one. True, we share attributes with the world's most successful organizations – a focus on innovation and smart business practices comes to mind – but even as we continue to grow, we're committed to retaining a small-company feel. At Google, we know that every employee has something important to say, and that every Read more
employee is integral to our success. We provide individually-tailored compensation packages that can be comprised of competitive salary, bonus, and equity components, along with the opportunity to earn further financial bonuses and rewards. Googlers thrive in small, focused teams and high-energy environments, believe in the ability of technology to change the world, and are as passionate about their lives as they are about their work. For more information, visit www.google.com/careers.The area: Technical InfrastructureBehind everything our users see online is the architecture built by the Technical Infrastructure team to keep it running. From developing and maintaining our data centers to building the next generation of Google platforms, we make Google's product portfolio possible. We're proud to be our engineers' engineers and love voiding warranties by taking things apart so we can rebuild them. We're always on call to keep our networks up and running, ensuring our users have the best and fastest experience possible.The role: Transportation Manager - SingaporeGoogle's custom-designed machines make up one of the largest and most powerful computing infrastructures in the world, and the Global Logistics team procures and manages the resources that power our immense collection. As a part of this team, you apply your knowledge of supply chain principles and your problem solving prowess to key logistics processes (managing vendors, shipping & receiving, inventory management, warehousing & distribution, transportation, etc.). Your diligence ensures the global delivery and life cycle management of network equipment is timely and efficient. You help the networking material supply chain by understanding the unique needs of the deployment team and defining best practices across multiple cross-functional teams. The end result of your work is the delivery of Google's products and services to millions of users around the world.Additional Role Description:The Global Logistics team makes sure physical deliveries happen on schedule so Google's virtual world keeps humming. In this role, you will help manage the logistics and transportation of vendor deliveries, from global deployments of servers to the delivery of networking gear. You will often work with international governmental organizations to ensure imported equipment arrives smoothly. Additionally, you will work with internal customers to measure and define processes, constantly using data to improve our systems.As a Transportation Manager, you will oversee all transportation freight management activities centralized out of the Asia-Pacific (APAC) hub for all modes for Google technical infrastructure/Cloud. You will manage supplier performance and continuous process improvements. You will also explore cost reduction opportunities while maintaining high vendor performance quality standards.Responsibilities:- Direct and coordinates transportation support for both Technical Infrastructure operations and Retail shipments as required.- Be responsible for physical movement and proper routing of inbound and outbound shipments, ensuring all sites and employees are following current routing guides and standard operating procedures (SOPs).- Implement best practices for the daily management of transportation activities.- Reduce overall global freight costs through negotiations with carriers as well as evaluating new service providers and ensuring the appropriate transportation mode is used to meet delivery requirements. Analyze data to monitor all service providers' performances and plan improvements.- Ensure materials, goods, equipment, supplies, and other requirements are delivered in good order at an optimum time and cost. Coordinate planning and analysis with each department, determining the most cost-effective approach to meet demand fluctuations.RequirementsMinimum qualifications:- Bachelor's degree or equivalent practical experience.- Experience in project/program management.- Experience with import/export compliance processes, including documentation and harmonized tariff schedule (HTS) classification.- Experience working with internal customer and service providers.Preferred qualifications:- 8 years of experience in transportation of high-tech products using parcel, less than Truckload, transport and logistics, and airfreight.- 8 years of experience in domestic and international environments.- 5 years of experience working with third-party logistics partners and/or outsourced providers.- Ability to think globally and strategically, influencing change across a complex organization.- Ability to adapt to new situations and effectively handle multiple tasks in an ambiguous environment. - Ability to see the big picture and acquire, analyze, and represent data.- Excellent attention to detail and written and verbal communication skills.
Skills

Roles & ResponsibilitiesIndustry: Freight Forwarder (MNC)Job scope:Impeccable customer serviceCoordination of all aspects of the arrival (including but not limited to billing, rate quotation, approval of vendor invoices etc)Scheduling of deliveryResponsible for rating shipments correctly per the SOPMandatory daily correspondence with overseas officesWork closely with other departments to deliver high level of service to customersPerform other duties as assignedRequirementsIn depth knowledge of import proceduresPermit declaration experience and licenseAbility to Read more
work with demanding deadlinesExcellent to communication skills, both verbal and writtenAbility to work independently as well as part of a teamAbility to establish priorites and accomplish multiple tasks must be organizedMust be detail oriented, thorough and accurate and have the ability to efficiently solve problemsMS Office literateLocation: Jurong EastInterested candidates with the above requirement only please forward detail resume in MS Word format to [Click Here to Email Your Resume]Kindly indicate "Airfreight Import Officer- Jobsbank" in subject header for faster processing.Posted by: Lau Choi Mei (May)Reg. NO. R1324550EA License No. 03C5391
Skills
IMMEDIATE VACANCIES!! Pay on next working day bank transfer WAREHOUSE ASSISTANT - Part time short term or long-term welcome!!! JOB SCOPE: Loading/Unloading/Sorting/Tallying WORK LOCATION (NO TRANSPORT PROVIDED)1. Changi Airfreight Centre 2. ALPS AVENUEWORKING HOURS AND PAY RATEWA / SMS CODE : QCBH : SAT NIGHT 10pm to 7am (1hr unpaid break) + SUN NIGHT 10pm to 7am (10 mins distance from singpost) ($8/HR CASH BY HAND Read more
ON NEXT MORNING)*NEED TO BE ON WEEKLY PAY / COME ON ALL DAYS / NEVER LATE / NO DISCIPLINARY ISSUES / NO MCREQUIREMENTS: Must be physically FIT and must wear COVERED SHOES.INTERESTED? WhatsApp 91346765 with the following format for more details.1. "WA / SMS QCBH"2. Full Name 3. NRIC
Skills Customer Service Officer (AIRFREIGHT) $3,000 or more!Established Airfreight CompanySalary: $2,500~$3,500Working Days: 5.5 work week, with alternate Saturday off.Working Hours: Mon to Fri: 9am to 6pm, Sat: 9am to 1pmLocation: ChangiResponsibilities• Ensure prompt response to customers' enquiries.• Responsible for liaising with customers on shipment planning and execution.• Liaise and co-ordinate with transporters, carriers and suppliers to ensure timely receiving of cargofor export.• Responsible for verifying and update Read more
of cargo details into System.• Monitoring and executing of e-commerce shipments with last mile deliveries.• Issuing invoices to customer and answer their queries pertaining to the charges billed.• Send pre-alert to customers upon job completion and timely update shipment uplift status.• Any other ad-hoc duties and responsibilities that are assigned as appropriate by the co.Requirements• GCE N/O Level or ITE• Min. 2 years of experience in procedure documentation and customer service.• Customer-oriented with good interpersonal skills.• Proficient in MS office applications.• Possess initiative, positive attitude, and willingness to learn and must be a team player.• Able to work under pressure.• Able to communicate fluently.• Experience in courier industry will be an advantage.• Strong knowledge in e-commerce operation and prior experience in e-commerce industry is a plus.Interested candidates please send your resume to victor.gan@swiftsearchglobal.com or whatsapp/call Victor at 87152978.Victor Gan (R1550441)Swift Search Global Pte Ltd (EA 18C9495)
Skills

Roles & ResponsibilitiesIndustry: Freight Forwarder (MNC)Job scope:Impeccable customer serviceCoordination of all aspects of the arrival (including but not limited to billing, rate quotation, approval of vendor invoices etc)Scheduling of deliveryResponsible for rating shipments correctly per the SOPMandatory daily correspondence with overseas officesWork closely with other departments to deliver high level of service to customersPerform other duties as assignedRequirementsIn depth knowledge of import proceduresPermit declaration experience and licenseAbility to Read more
work with demanding deadlinesExcellent to communication skills, both verbal and writtenAbility to work independently as well as part of a teamAbility to establish priorites and accomplish multiple tasks must be organizedMust be detail oriented, thorough and accurate and have the ability to efficiently solve problemsMS Office literateLocation: Jurong EastInterested candidates with the above requirement only please forward detail resume in MS Word format to [Click Here to Email Your Resume]Kindly indicate "Airfreight Import Officer- Jobsbank" in subject header for faster processing.Posted by: Lau Choi Mei (May)Reg. NO. R1324550EA License No. 03C5391
Skills MARTIN BENCHER is looking for somebody to join our Singapore office! Would you like to join an International organization that specializes in Project Logistics and Heavy lift/Out-of-Gauge transport? Are you self-driven, highly motivated, dedicated, creative, willing to walk the extra mile and still never lose your smile? Then you are exactly the person we are looking for. Where? You will be based in our Singapore office located in Read more
the CBD. Job Scope You will be working within all aspects of the forwarding industry including: o Inquiries and quotations o Sea-freight (Projects, Break Bulk, part charter/charter, LCL/FCL) both Import and Export o Airfreight both Import and Export o Execution of both domestic and international transports, cross trades, import and export for FCL and project cargoes o Domestic and Cross-border Trucking o Responsible for invoicing and booking of respective invoices of our sub-contractors (profit/loss responsibility) o Key Account Management o Port and site surveys o Procuring and evaluating offers from sub-contractors o Customs clearance and issuance of respective documents Our Requirements o You are either educated in the field of forwarding/logistics and/or International business or you have at least 3 years working experience in logistics in Singapore. o You are responsible, hardworking and energetic o You can work in a structured and organized way, but also keep an innovative mind o You are not intimidated by stressful situations o You are a team player, but can also carry out assignments independently o You like to negotiate and to deliver results o You are proficient in spoken and written English o Interested in working with different cultures and work ethics We Offer o A company culture we are proud of o A dynamic company in constant development and growth o Great amounts of freedom and responsibility o Hands on experience o In-House & external training The position is available immediately! Please send your application to Mr Andre Cali Regional Manager, South East Asia & Australia (email)
Skills