Sign in or register for a JobTech account.
Jobs that require

air freight

skill About usCOMPANY INFORMATIONSATS – Feeding and Connecting AsiaWe are a leading provider of Food Solutions and Gateway Services. Our vision is to feed and connect Asia, and it is our passion to delight our customers. With 70 years of experience, and a regional presence in 14 countries, SATS caters to the needs of the aviation sector and a host of other public and private institutions in areas like Read more
defence, hospitality, healthcare and logistics.SATS is entering a new phase of growth by expanding our business across the region and connecting our services internationally, so as to create new value for our customers, partners and shareholders. Technology-driven and people-led, we transform ourselves continually by injecting new technology and investing in people so as to build a more sustainable business.Gateway Services SATS' Gateway Services encompasses services in ground handling which include ramp and baggage handling, aircraft cleaning, flight operations and load control, airfreight and passenger services. Our offerings also include aviation security, cruise handling and cruise terminal management.Food Solutions SATS' Food Solutions comprises in-flight catering, commercial and institutional catering, research and development, food manufacturing and food distribution. Our offerings also include linen and laundry services, and we are the master caterer for the Singapore Sports Hub.Visit our corporate website http://www.sats.com.sg/ for more information and the latest news. Key accountabilitiesYou are responsible for the security of Singapore's air and sea gateways. You will provide security services to airlines towards the protection of its fleet and passengers as well as for other vital installations in Singapore towards the safeguarding and protection of its assets.Skills & experienceDiploma qualifications Physically fit with normal colour vision Able to work rotating shifts Only Singaporeans need applyJob Reference: SATS00230
Skills Job DescriptionKey accounts and local customers assigned All kind of spot enquire from overseas office and local customers (Seafreight / Airfreight) Working together for the tender/contract rates for Leschaco Global account Liaise with our operation team for all the instruction/requirement after we award the opportunities (Spot/Tender) Manage the opportunities of own clients in Leschaco CRM system (Salesforce) , KPI measurement applied from HQRequirementsBasis knowledge in preparing quotation (Seafreight/Airfreight) Read more
or knowledge in operations flow is preferable. 2- 3 years' experience in operations team/sales & marketing team is preferableJob Details 5 days work week Working Location @ Jurong East (Walking distance from Jurong East MRT Station) Interested applicants, please write in your full resume with giving current and expected salary, contact number and a recent scanned photograph to [Click Here to Email Your Resume].
Skills

Job Position: Billing Officer Location: Changi Alps Avenue (Company transport provided) Working hours: Monday to Friday, 8.30 am to 6.00 pm Job scope:Perform billing activities related to air-freight Check origin rating against sales quotation Correspondence with origin/sales on any sales / rates disputes Raise invoicing and accrue costing Perform reversal accruals to respective creditors account Perform any other administrative duties pertaining to billing operationsJob requirements:Min O level with Read more
at least 1 -2 years of relevant working experience Prefer applicant in 3PL industry / logistics / supply chain background Computer proficient, Excel Able to commence work within short notice period Salary range: $2000 - $2500 (Depending on experience)Interested applicant please email your resume in MS Words Kindly include your expected salary, last drawn, reason for leaving and availability for work commence in your resume. We regret that only shortlisted applicants will be notified. Deborah Ho Yu Qing | Recruit Express Services | CEI No R1104551 | EA No. 13C6614
Skills

Air Export Operations Officer Working location: Changi Airfreight Centre Working hours: 2.00pm – 11.00pm (Mon to Fri) ($15 daily shift allowance) Industry Freight forwarding, packing and crating services Job description:Learn in-house system (EDI) and perform data entry Segregation/sorting/matching of executed/completed documents Perform physical cargo segregation, simple packing., etc., Co-ordination and communication with various parties Prepare and generate reportsJob requirement:Minimum 'O' Level education with 1- 2 years work experience Read more
in any field Computer Literacy Fast learner & committed worker (On the Job training will be provided) Able to commit to noon shifts Able to work Saturday on half days whenever required (OT Payable)Interested applicants, please kinldy submit your resume in MS WORDSor click on the APPLY BUTTON. Include expected salary, last drawn, availability for work commencement We regret that only shortlisted applicants will be notified. Deborah Ho Yu Qing | Recruit Express Services | CEI No R1104551 | EA No. 13C6614
Skills
Roles & ResponsibilitiesBusiness analyst to support requirements analysis for Airfreight domain.Business- IT bridge between business stakeholders and IT technical personnelGathering, identifying and documenting functional requirementsExplaining technical jargon to non-technical business teamsDetermine operational objectives by studying business functions and gathering functional requirementsConstruct workflow charts and diagrams, studying system capabilities and writing functional specificationsDefine project requirements by identifying project milestones, phases and elementsProviding systems training to super usersAssisting in and Read more
during UAT sessionsMonitor project progress by tracking activities, resolving problems, publishing progress reports and recommending actionsUnderstand and communicate the functional and operational impact of any changesImplementing, testing and deploying solutions to business problemsAnalytical thinking and problems solving RequirementsBachelor's Degree in Computer Science, Information Technology or Management Information SystemAt least 3 years of relevant working experienceDetail oriented, analytical and inquisitiveAbility to work independently and with othersExtremely organized with strong time-management skillsKnowledge of Logistics/Freight business is an advantage.Proven experience engaging business users and technical resourcesAbility to quickly grasp concepts and workflowsAbility to manage escalation from various stakeholdersStrong analysis and presentation skillsExperience with QA, experience with agile development methodologies, use cases, UML preferredStrong initiative to find ways to improve solutions, systems, and processes
Skills Roles & ResponsibilitiesKey responsibilitiesManage flow of materials between supplier and vessels in operation to ensure materials/ equipment are available in timeOversee the requests of procurement team to ensure inventories meets the demands and expedite materials to prevent any shortagesReview or update supply chain practices in accordance with new or changing environmental policies, standards, regulations, or lawsDevelop and monitor relationships with suppliers and network offices to meet both Quality Read more
on On-time delivery requirementsTo ensure invoices/ accruals for all jobs are performed within agreed timelines and WIP files are closed timely RequirementsProfileMinimum Diploma/ Degree in Supply Chain Management/ Logistics/ Maritime2- 3 years of experience in Marine Logistics or International Trade/ Transport/ LogisticsProfound knowledge of Sea freight, Air freight & MultimodalGreat skills in Quality and Project managementFluent in English (bilingual / multilingual in the local language(s) is an added advantageProficient in Word, Excel, Power Point, and Outlook Express**Salary package (local) & job title shall commensurate with experience.**Please send a copy of your resume to [Click Here to Email Your Resume] & [Click Here to Email Your Resume] (in word format) together with a para (or pointers) why you are suitable for the role, with the reason/s for you to consider a move from your current/latest organisation, your current/latest salary details (i.e. monthly base salary, any AWS, variable bonus and/or other fixed cash allowances), expected salary & your notice period/earliest joining date.**Kindly note that only short-listed applicants will be contacted.NOTICE TO THIRD PARTY AGENCIES:Please note that CMA CGM Group & APL/ NOL does not accept unsolicited resumes from recruiters or employment agencies. In the absence of a signed Recruitment Fee Agreement, CMA CGM Group & APL / NOL will not consider or agree to payment of any referral compensation or recruiter fee. In the event a recruiter or agency submits a resume or candidate without a previously signed agreement, CMA CGM Group & APL / NOL explicitly reserves the right to pursue and hire those candidate(s) without any financial obligation to the recruiter or agency. Any unsolicited resumes, including those submitted to hiring managers, are deemed to be the property of CMA CGM Group & APL / NOL.
Skills

Roles & Responsibilities- Handle Customers' Enquiries- Coordinate, Prepare and Processing Inbound, Outbound & Transshipments for Airfreight &Seafreight with carrier / customers / vendors- Coordinate with shipper and consignee of shipping schedules, delivery and shipment updates.- Correspond with overseas suppliers regarding delivery status- Ensures inbound and outbound are shipped out/delivered as per schedule- Liaise with internal and external customers and resolve operational issue- Other administrative and ad hoc dutiesRequirementsDylan Read more
Then Reg No: R1878687 The Supreme HR Advisory Pte Ltd EA No: 14C7279
Skills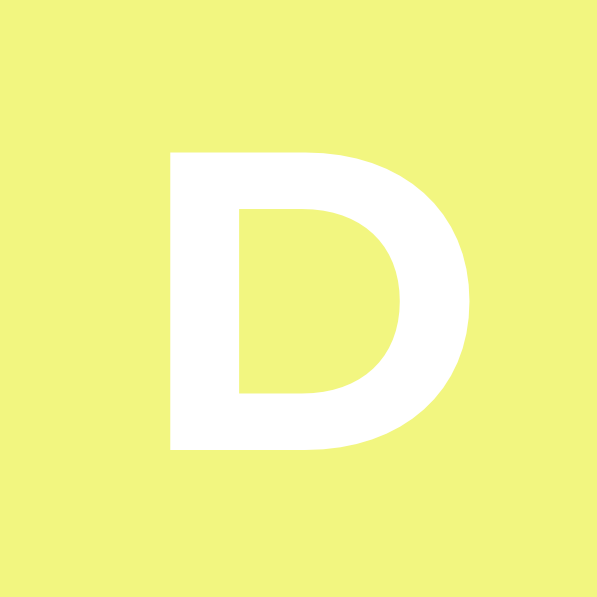 Roles & ResponsibilitiesProcesses, handles and distributes all required documents in the shipping areaEnsures requirements are met and takes corrective actions in case of deviations from customer requirementsEnsures documents are completed and updated in a timely and efficient manner and according to regulations and internal proceduresInteracts with Customer Service, Product, and Global Service Centers, if requiredBilling customers on a timely mannerRequirementsNo work experience requiredDiploma/Degree graduatesLocation at 81 Alps Avenue, Read more
Singapore 4988035.5 days work week, permanent afternoon shift (shift allowance included) Mondays to Fridays (3.00 pm to 12.00 am) Saturdays (3.00 pm to 7.00 pm)
Skills

Job Position: Billing Officer Location: Changi Alps Avenue (Company transport provided) Working hours: Monday to Friday, 8.30 am to 6.00 pm Job scope:Perform billing activities related to air-freight Check origin rating against sales quotation Correspondence with origin/sales on any sales / rates disputes Raise invoicing and accrue costing Perform reversal accruals to respective creditors account Perform any other administrative duties pertaining to billing operationsJob requirements:Min O level with Read more
at least 1 -2 years of relevant working experience Prefer applicant in 3PL industry / logistics / supply chain background Computer proficient, Excel Able to commence work within short notice period Salary range: $2000 - $2500 (Depending on experience)Interested applicant please email your resume in MS Words Kindly include your expected salary, last drawn, reason for leaving and availability for work commence in your resume. We regret that only shortlisted applicants will be notified. Deborah Ho Yu Qing | Recruit Express Services | CEI No R1104551 | EA No. 13C6614
Skills

Job Position: Billing Officer Location: Changi Alps Avenue (Company transport provided) Working hours: Monday to Friday, 8.30 am to 6.00 pm Job scope:Perform billing activities related to air-freight Check origin rating against sales quotation Correspondence with origin/sales on any sales / rates disputes Raise invoicing and accrue costing Perform reversal accruals to respective creditors account Perform any other administrative duties pertaining to billing operationsJob requirements:Min O level with Read more
at least 1 -2 years of relevant working experience Prefer applicant in 3PL industry / logistics / supply chain background Computer proficient, Excel Able to commence work within short notice period Salary range: $2000 - $2500 (Depending on experience)Interested applicant please email your resume in MS Words Kindly include your expected salary, last drawn, reason for leaving and availability for work commence in your resume. We regret that only shortlisted applicants will be notified. Deborah Ho Yu Qing | Recruit Express Services | CEI No R1104551 | EA No. 13C6614
Skills